6 Best Dum Dums Flavors Ranked (2023)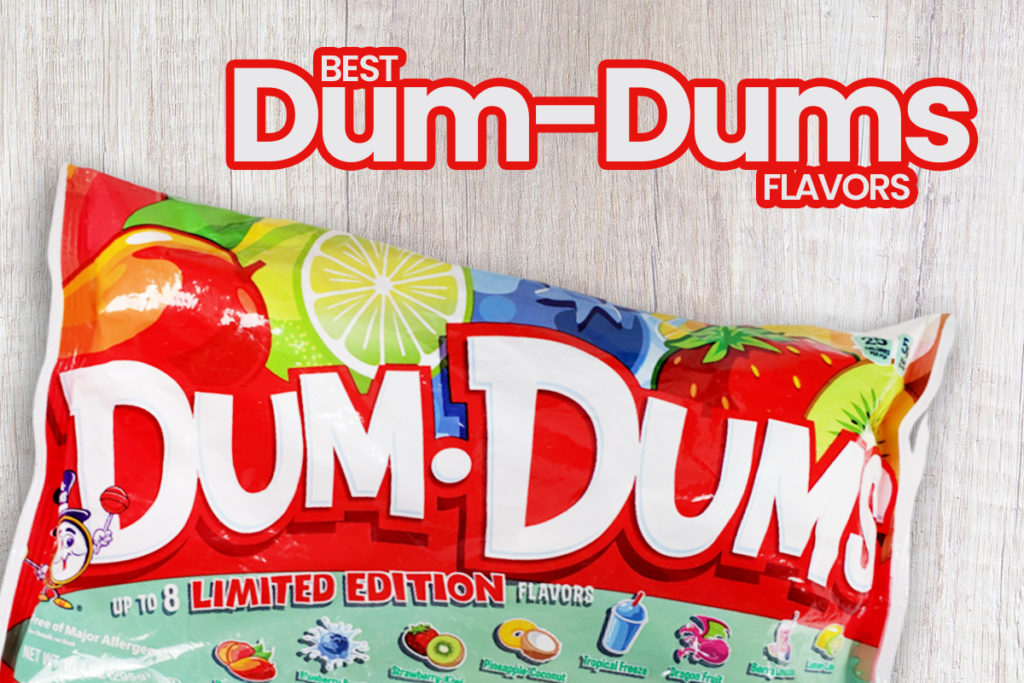 Are you curious about what are the best Dum Dums flavors? In this article, we share the most popular Dum Dums flavors to try.
When you were a kid, you probably tried all flavors of candies and lollipops. In America, there's a popular lollipop brand that kids and adults love–Dum Dums.
What is Dum Dums?
The Akron Candy Company in Bellevue, Ohio, first produced Dum Dums in 1924 as a spherical candy treat.
The Spangler Candy Company bought Dum Dums and shifted production to Bryan, Ohio. Lemon, lime, orange, coconut pineapple, cherry, grape, and butterscotch were the first seven flavors.
When Spangler got the Dum Dums trademark in March 1953, he transferred the manufacturing plant to Bryan, Texas.
After only four weeks of manufacturing in Bryan, the Spangler family welcomed the wax-wrapped pops with a party.
Every kid who came out to the factory on June 4th received a free bag of Dum Dums and could enter a drawing for a chance to win a special surprise.
Instead of the usual paper sticks, Spangler originally tried using plastic sticks but received complaints of potential problems if the plastic broke during manufacturing, resulting in plastic shards in the candy.
Fruity varieties, including Blu Raspberry, Fruit Punch, Watermelon, Pineapple, Cherry, and Sour Apple, are among the over 16 flavors now available.
They also have Cream Soda, Root Beer, and Butterscotch. Plus, they have a Mystery Flavor, which is sure to keep you wondering! Every year, there are new varieties.
Best Dum Dums Flavors Ranked
1. Root Beer
Root beer has a sweet flavor that most people enjoy. The major components, sarsaparilla root, and sassafras give it a characteristic faint minty, and bitter flavor.
Sweeteners mask the bitter taste. Imagine the original and iconic root beer flavor combined with the sweet taste of Dum Dums.
In short, it's a consistent flavor that satisfies everyone's sweet tooth.
2. Strawberry
The strawberry flavor of Dum Dums is well-liked for its sweetness. It packs a serious wallop.
When you take a bite into one of these Dum Dums, you'll get a wave of sugary goodness and the scent of berries.
3. Bubble Gum
Children universally love the bubble gum flavor of Dum Dums. With a light taste from an assortment of artificial flavors, it gives off an old-school vibe.
4. Cotton Candy
Dum Dums' cotton candy flavor offers great flavor without the blue stains of real cotton candy.
So if you loved the sweet taste of cotton candy back when you were a kid, then this flavor is the best for you.
5. Chocolate
Classic chocolate lollipop Dum Dums offer the original flavor of chocolate, which is a combination of sweet and bitter tastes.
It's a perfect mix of two flavors that will satisfy any sweet tooth.
6. Dum Dums Mystery Flavors
Some Dum Dums have question marks written on the wrappers where the flavor would ordinarily be.
This was a marketing strategy that improved the efficiency of the manufacturing process while also making Dum Dums more enjoyable to eat.
One of the most popular candy varieties is the Mystery Flavor pop, which is a combination of two flavors that come together when one batch of candy meets the beginning of another.
Instead of closing his business to clean the candy machinery between varieties, Spangler turned lemons into lemonade and created pops out of a mix of flavors – a culmination of the old and the beginning of the new.
The candy lines continue to run continually, and the Mystery Flavor pops are a delightful surprise with each bite they take.
Conclusion
With all this information about the best Dum Dums flavors and their mystery flavors, it's clear that lollipops aren't just for children, but also for kids at heart!
We hope that the list above will help you decide which Dum Dums flavor to try next.
Print
6 Best Dum Dums Flavors
Check out this list of the best Dum Dums flavors to try!
Instructions
Pick your favorite flavor
Click on the link to visit Pinterest
Buy items from your local store or online
Enjoy and share on social media!
Keywords: Best Dum Dums Flavors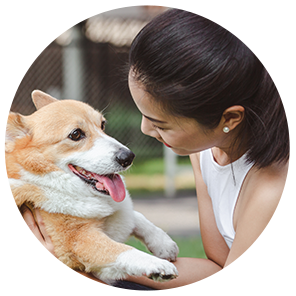 Hi, I'm Linda thanks for stopping by! We're so happy you're here. If you're a foodie and love to cook from home - you're in the right place..
LEARN MORE
Join the mailing list and receive our free newsletter!
Recipe Marker provides you with the best information about home cooking tips, recipes, ingredient substitutes and more. Check out our blog to see the latest articles.