Best Food Processor Under $100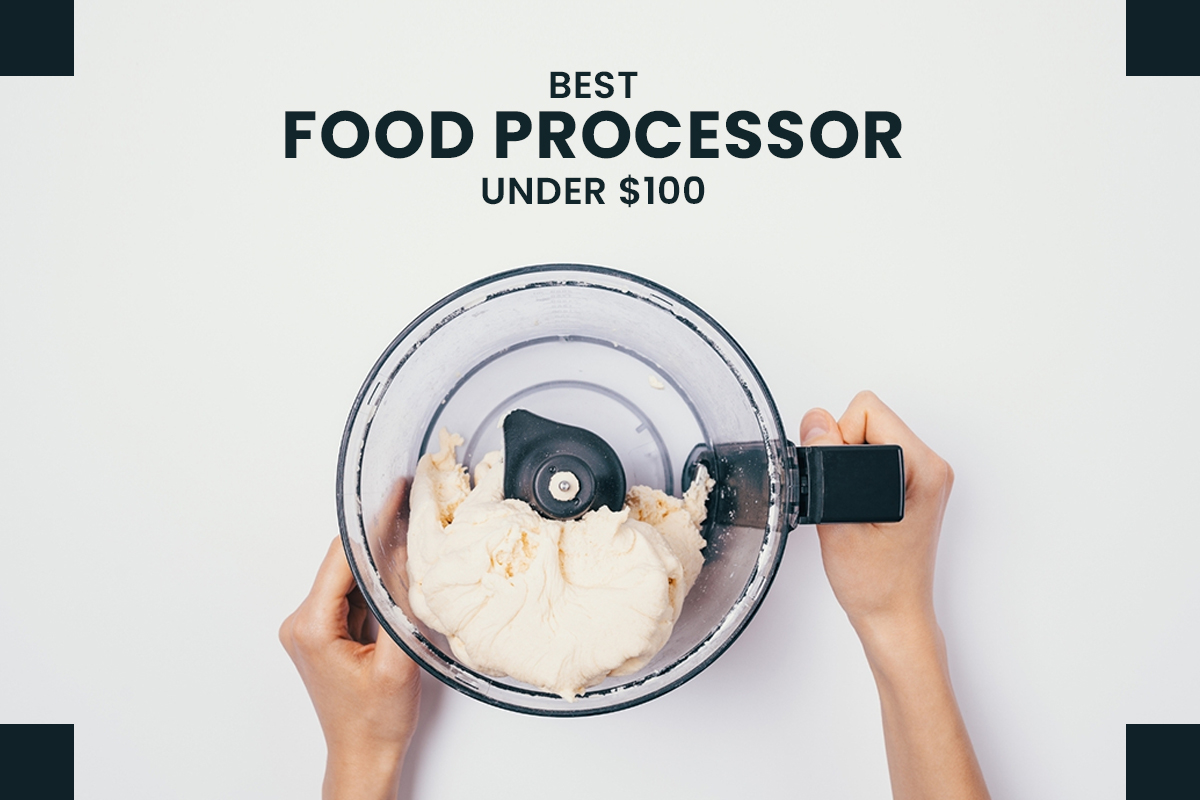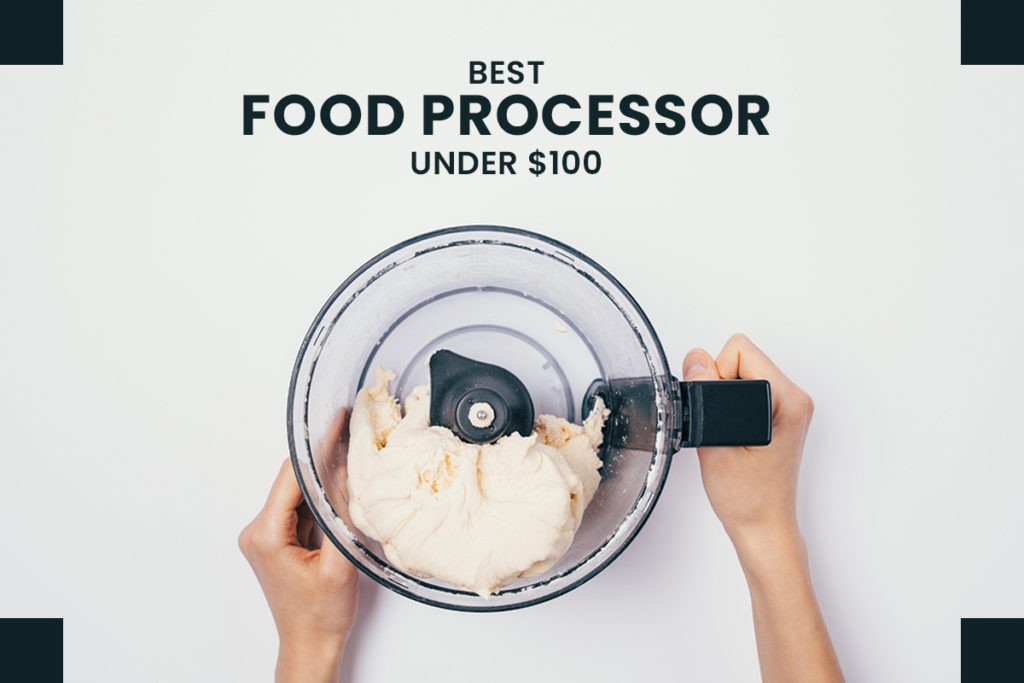 It's helpful to own a food processor that is both powerful and affordable. If budget is part of your concern, fear not.
We have a list of the best food processors under $100, check out the list ranked from lowest price to highest price.
Since we live in a fast-paced world, our food preparation process must keep up as well. Nowadays, you need to have a food processor in the kitchen.
There are various benefits a food processor offers. It allows you to quickly prepare an array of food, from slicing vegetables to chopping onions, to grating cheese, and more.
7 Best Food Processor Under $100
Cuisinart DLC-2ABC Mini-Prep Plus Food Processor
This processor has ultra-sharp stainless steel blades that can do a lot, from chopping to pureeing vegetables.
The blade has an auto-reverse feature that works well with any selection you choose from the user-friendly touch panel.
There are three-cup plastic bowls included that are BPA-free. All the removable parts are dishwasher safe for easy cleaning.
It also comes with a free spatula and a limited 18-month warranty.
Hamilton Beach 70740 8-Cup Food Processor
This machine has an elegant look with its black design and stainless steel outline.
It has a 450-watt motor equipped with speed selection.
The high-grade plastic bowl is BPA-free.
For all-around food processing, it includes a chopping blade and two reversible discs. The blade, discs, and plastic bowl are dishwasher safe.
Hamilton Beach 10-Cup Food Processor
This machine has a sleek and professional design and has a 450 watt motor with low, high, and pulse options.
It has a plastic bowl that is high-grade and BPA-free.
This processor allows several options, from chopping to slicing, mixing, pureeing, and shredding.
It comes with a wide feed chute so you can save time and effort.
Additionally, it has a food scraper built-in. It automatically scrapes the food on the sides of the bowl, even during the blending operation.
It's easy to clean because its parts are all dishwasher-safe.
Hamilton Beach 12-Cup Stack and Snap Food Processor
This unit uses a 450-watt motor and has two speeds and pulse controls. It comes with a durable BPA-free plastic bowl.
For a wide variety of blending choices, it has two reversible discs and a chopping blade.
Since the device has a wide feed tube, pre-cutting food is not needed, which definitely saves preparation time.
Moreover, there will be no food spills or wastes with its sealed lid. There is no maximum liquid fill line, and it has an incorporated pour spout.
It is simple and quick to clean the discs, blades, and plastic bowl because they are all dishwasher safe
KitchenAid KFC3516IC 3.5 Cup Mini Food Processor
This machine has two speeds and a pulse selection. It has a stainless steel blade that performs several blending processes.
There is a durable, BPA-free plastic bowl as well as a drizzle basin and a pour spout.
All the blades, bowls, and lid are dishwasher safe.
Cuisinart CH-4DC Elite Collection 4-Cup Chopper/Grinder
They built this machine with a sharp and blunt SmartPower blade that has a patented auto-reversing function to perform multiple tasks.
Also, there is a BladeLock System feature that secures the blade in place when operating for safety purposes.
It has a compact design and comes with a handle, touchpad controls, and dishwasher safe parts. The unit is easy to use and clean.
KitchenAid 3.5 Cup Food Chopper
This machine boasts precise control with its two speeds and pulse operation.
It uses a stainless steel blade for effective chops, slices, and blends. It also has a handle, drizzle basin, and pour spout for convenient serving.
The unit is a compact and lightweight fit for any location in the kitchen. All the blades, bowls, and lid are dishwasher safe.
What Is a Food Processor?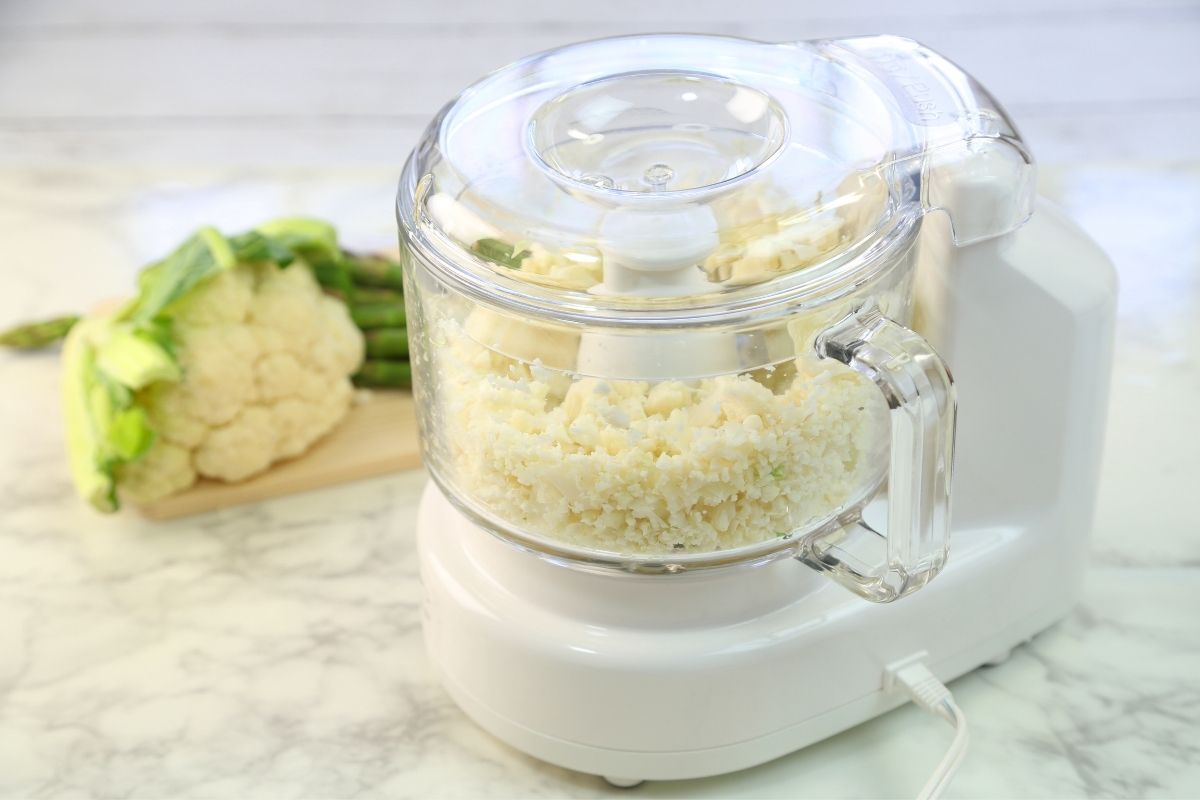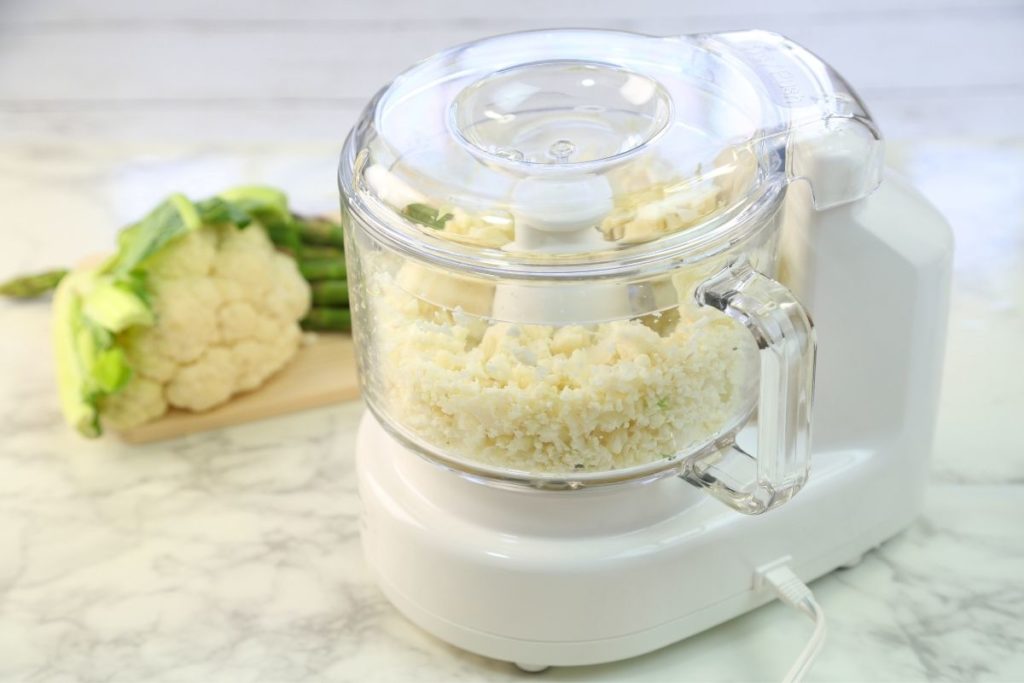 A food processor is a kitchen appliance that instantly does food preparation tasks such as slicing, grinding, shredding, and dicing.
This machine will save time, and it is easier and safer to use than a knife or grater. It will automatically do tasks by simply pushing a button or turning a lever.
However, most food processors are expensive, and cheaper ones often have poor quality. That's why some people are hesitant to purchase one.
This article will show you that cheap doesn't have to equal low quality. You can find a suitable food processor simply by considering a few key factors.
Conclusion
A food processor is a must-have kitchen appliance. The above list contains some of the best food processors priced under $100.
You can buy the one that suits your preferences knowing it comes with the best features and great quality.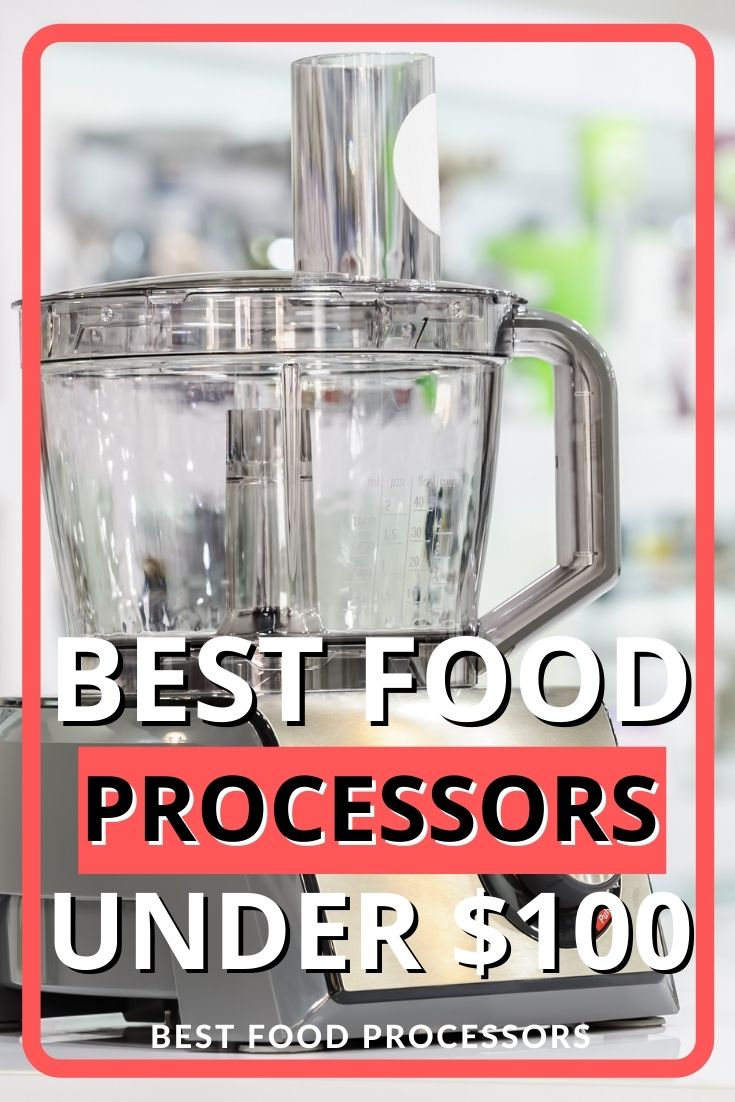 Hi friend!  Welcome to my site! I'm so happy you're here. I'm Linh and I live in Arizona. I am obsessed with all things food!
LEARN MORE
Join the mailing list and receive our free newsletter!
Recipe Marker provides you with the best information about home cooking tips, recipes, ingredient substitutes and more. Check out our blog to see the latest articles.