6 Best Sides to Serve with Coconut Shrimp (Updated 2023)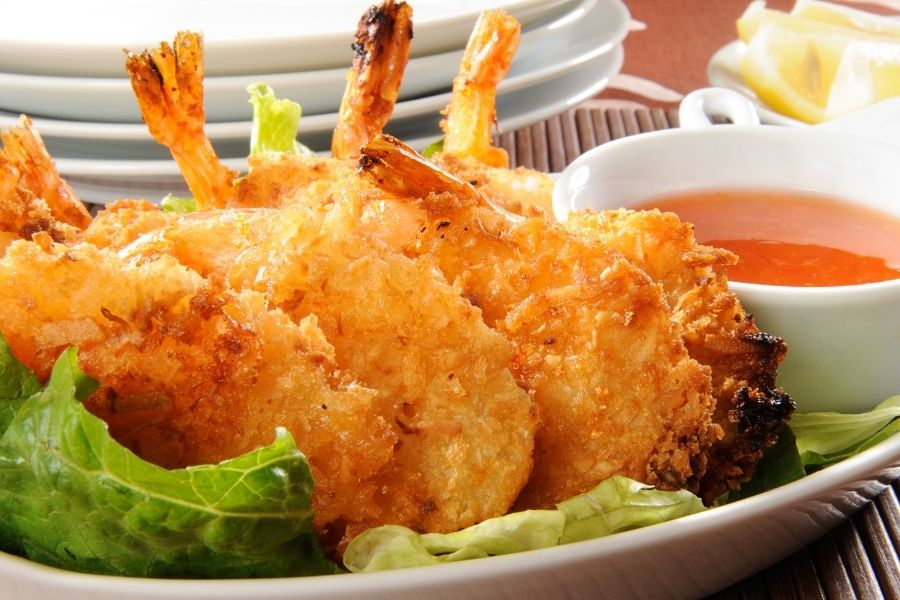 Wondering what to serve with coconut shrimp? Take a look at some of the best sides for coconut shrimp below.
If you are dreaming of warm weather and all the gatherings that come with it, look no further. Coconut shrimp will instantly transport you to tropical shores. Capturing the land and sea perfectly, it appears no other dish can delight in just the same way.
Whether you are serving this as an appetizer or part of a large spread, there is no denying that coconut shrimp is quite a versatile dish.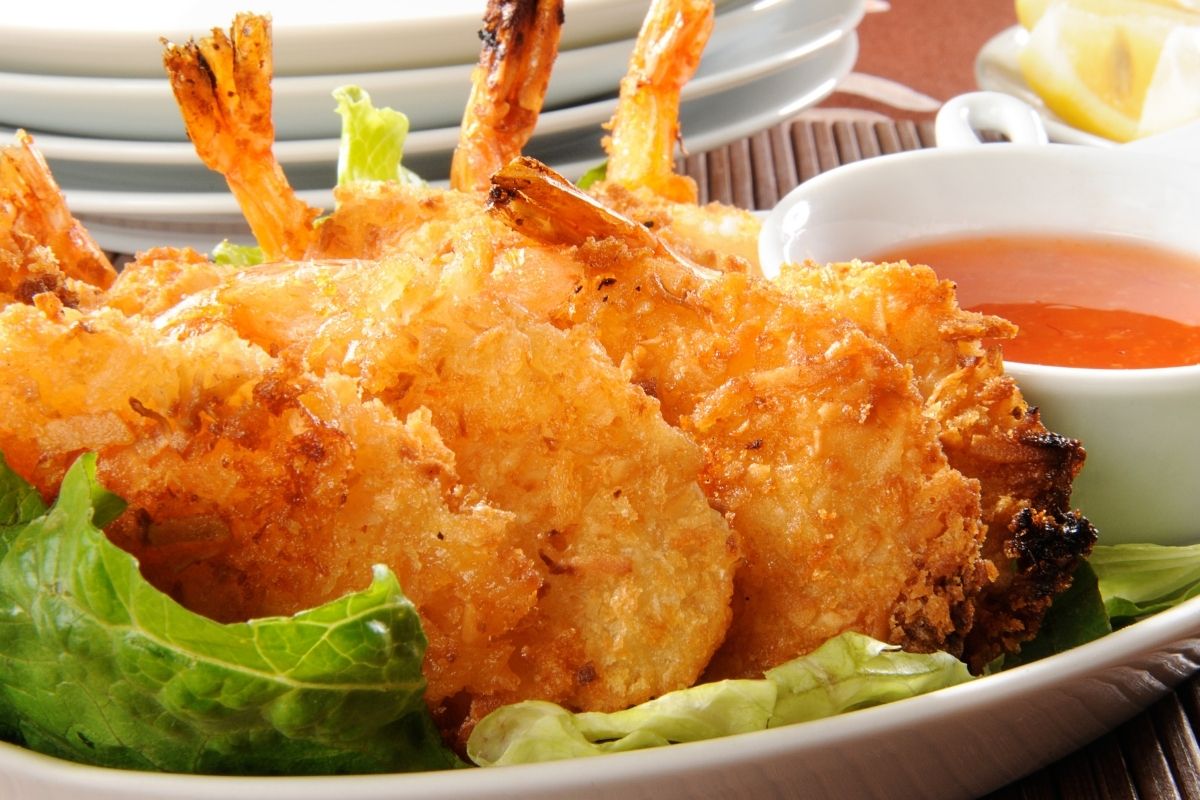 While it is already perfect on its own and is definitely the star of any party, pairing it with some of the best sides can help elevate your meal to an unforgettable experience.
Pair it with some of the best sides to make this seafood wonder one for the books. From rice to veggie-based dishes, you will have no shortage of exciting flavors to make this a complete meal.
What to Serve with Coconut Shrimp
Coconut shrimp is great to serve with a variety of dishes, from carbohydrates to healthier alternatives such as greens. Of course, it would not be complete without dips and sauces on the side.
If you are looking to serve this anytime soon, below are some excellent pairings you won't want to miss.
1. Tropical Rice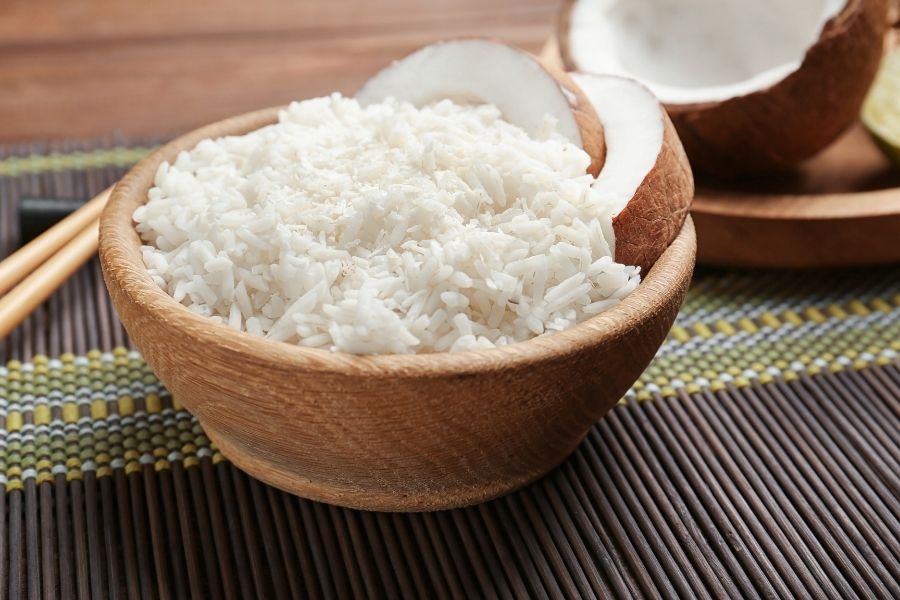 Coconut is a tropical fruit, so it makes sense to make a play for tropical flavors in your side dish as well. Although a cup of white rice will sufficiently pair with shrimp, why not take things up a notch by adding some tropical flair?
Go nuts (pun intended) by cooking the rice with coconut water instead of regular water, taking a leaf out of the Food Network's creation. Add some lime zest and some vegetables of your choice and enjoy.
You can even go the extra mile by adding some pineapple chunks or using coconut cream for a richer taste to go with the light and crunchy coconut shrimp.
2. Vegetable Spring Rolls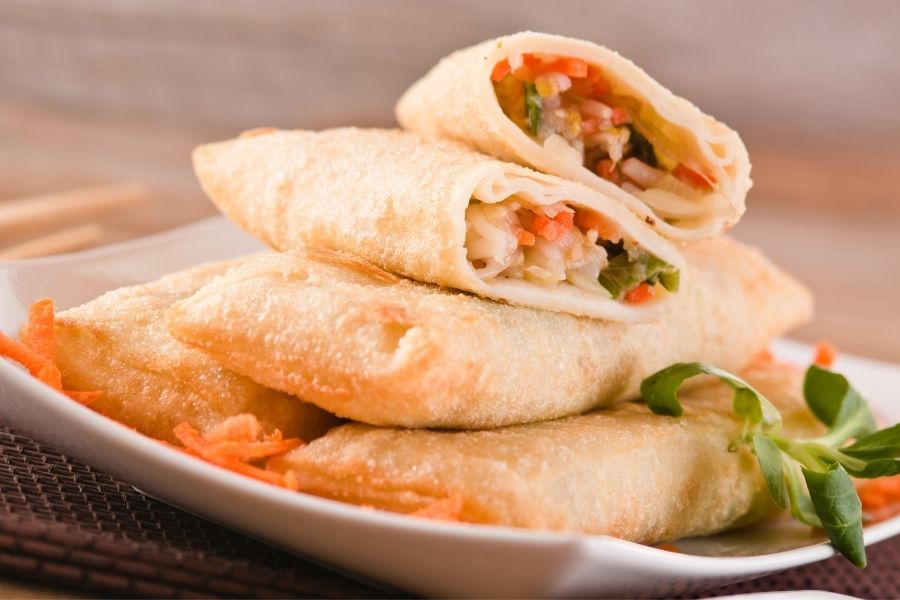 Fried food can be quite cloying. While coconut shrimp is anything but greasy, vegetable spring rolls add freshness and brightness with their equally crisp vegetables enclosed in thin rice paper.
The bevy of veggies such as carrots, purple cabbage, and cucumber, and even some vermicelli noodles in between, make for an uber refreshing taste that goes well with the rich taste of fried shrimp.
3. Coleslaw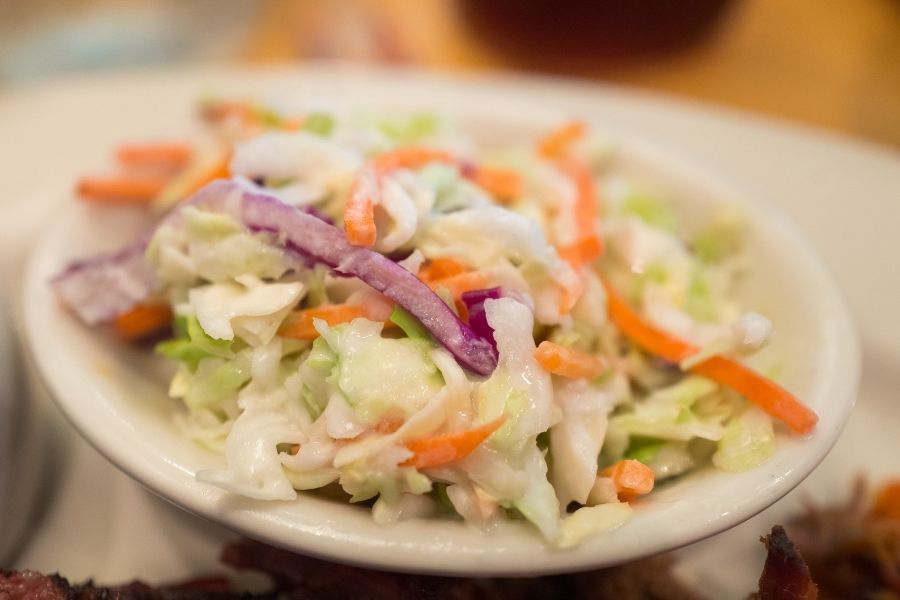 Another tangy yet refreshing side you can serve with coconut shrimp is coleslaw. Its vinegar-based dressing can help cleanse the palate and cut through the fried taste, keeping you ready for more crispy goodness.
The vibrant and colorful medley of purple and green cabbage, as well as the bright contrast of orange carrots, also make for a lovely picture, especially against the golden hue of fried shrimp.
4. Pasta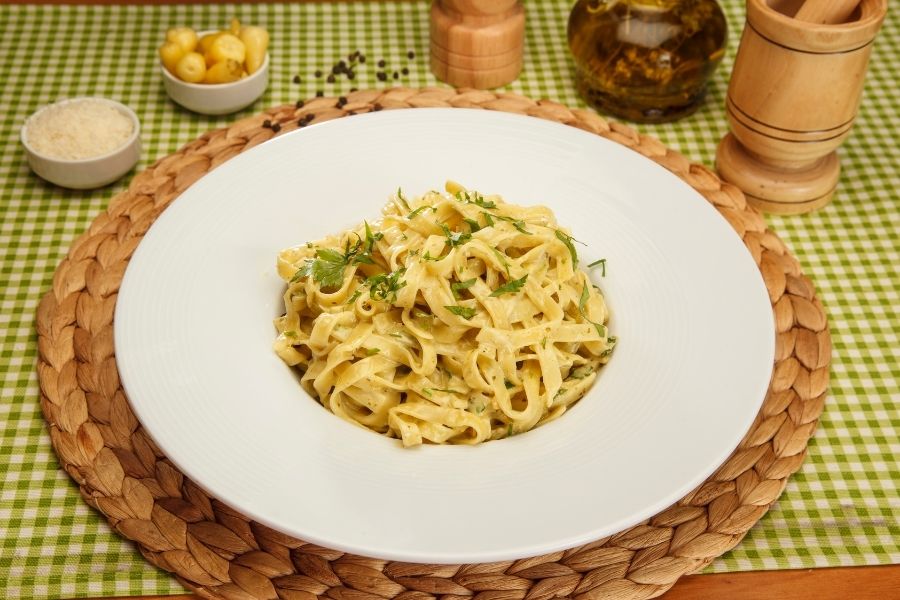 Shrimp works well with a variety of pasta, which is why it comes as no surprise that even coconut and Panko-covered shrimp go well with different pasta dishes.
To complement the flavor of the shrimp, choose a mild sauce such as Alfredo. The creamy sauce will help coat the shrimp.
You can also explore a simple garlic-based pasta with a generous swirl of cream. A few herbs of your choice can help add depth and earthiness, complementing the nutty and garlicky taste of the coconut shrimp.
5. Grilled Pineapple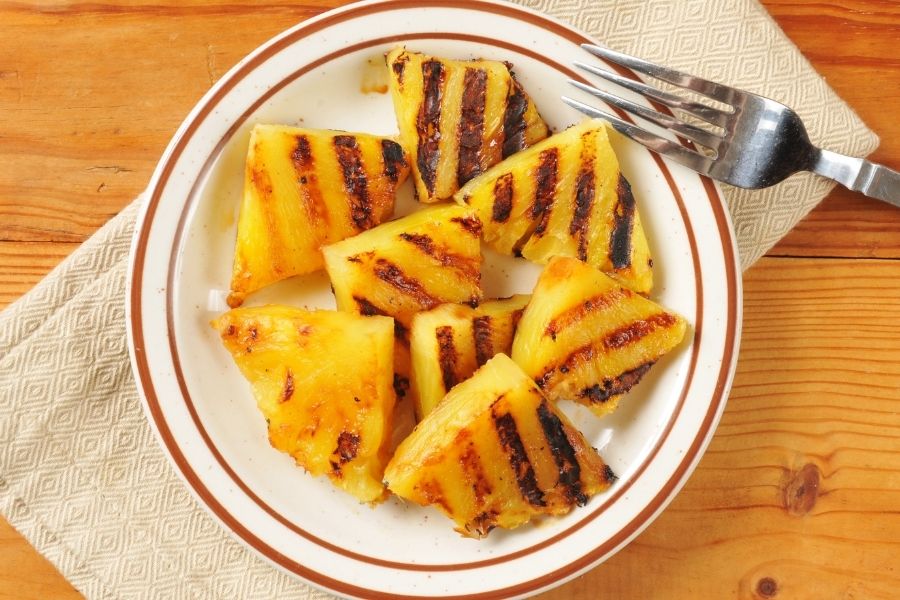 Go tropical every step of the way by finishing on a sweet note with this grilled pineapple creation.
Grilled ever so slightly, this dish yields a sweet, caramelized, and slightly crunchy exterior with a soft center. Eat this as is or add some chili flakes, similar to Tajin, to add a hint of heat.
6. Dips and Sauces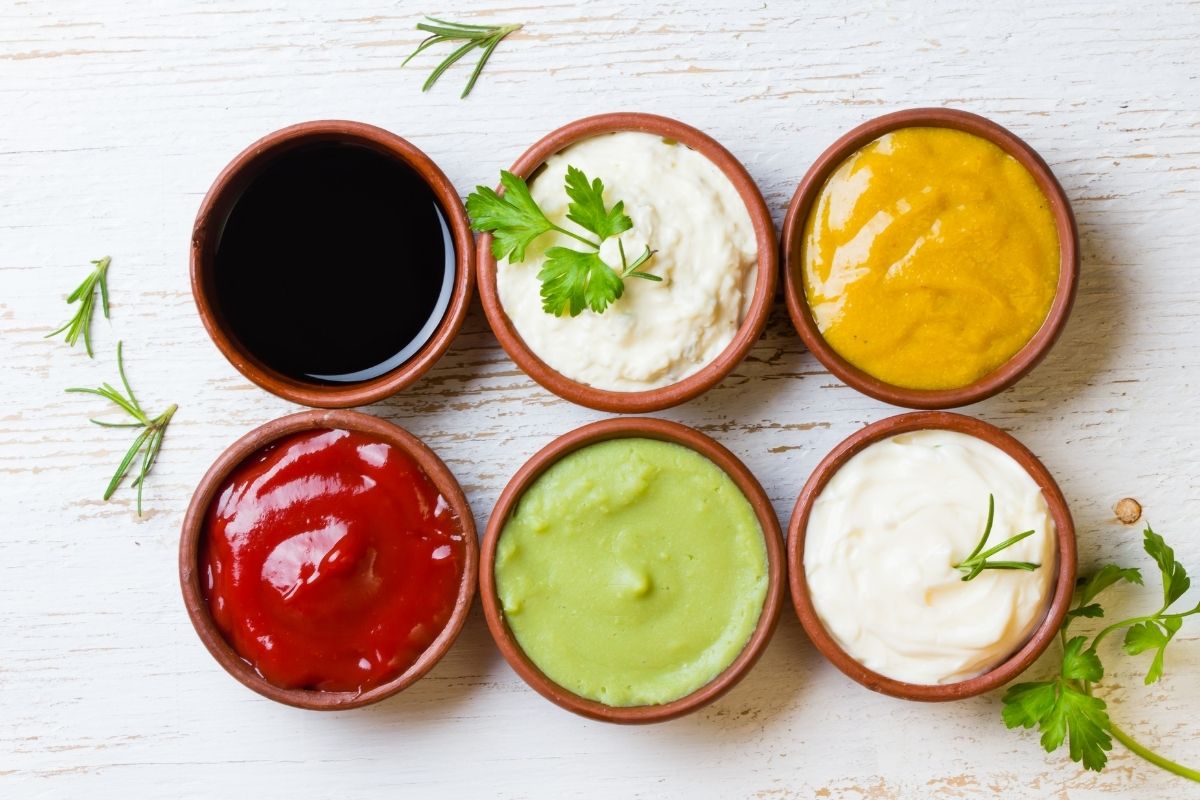 Last but certainly not least are dips and sauces. Albeit not a side per se, coconut shrimp would definitely not be complete without something to dip it in.
While traditional sweet and spicy sauce or sweet chili sauce work well, you can also go for a creamy and tangy dip such as tartar sauce.
However, for those who want to go with an all-tropical theme, try a mango sauce, an orange dip, or even some pineapple-cilantro dip to ensure a party in your mouth.
What Is Coconut Shrimp?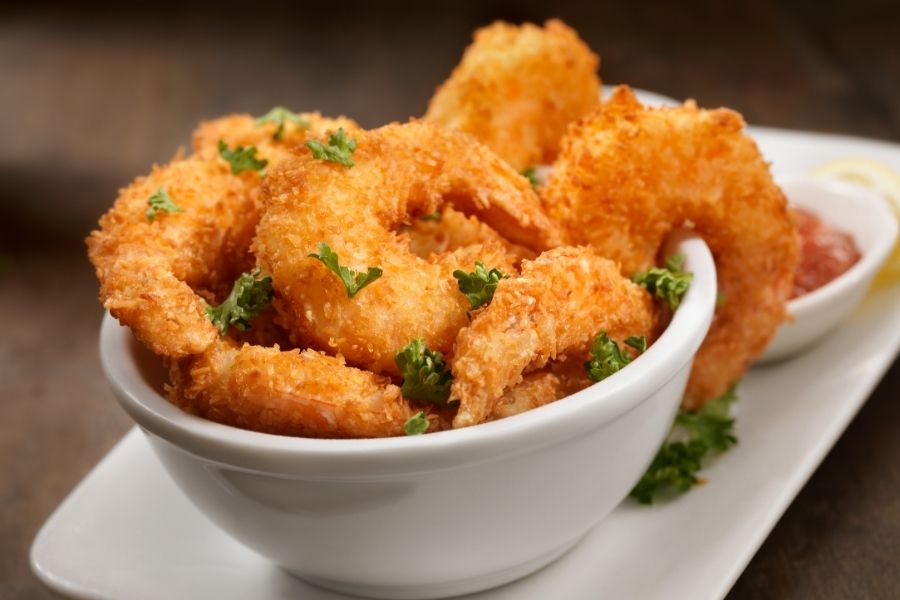 Light, sweet, and beautifully golden brown and crispy, coconut shrimp is simply shrimp covered in a tempura-like batter finished with shredded coconut.
While this may seem odd to some, this delectable dish actually yields sweet and juicy shrimp on the inside as you bite into the light and crunchy batter.
Because of their flaky texture and subtle nutty and milky taste, these babies are truly irresistible.
The Bottom Line
Coconut shrimp is a perennial party favorite that will never go out of style. With various sides available, you can make this dish new each time you serve it.
Hope you like these side dish ideas to serve with coconut shrimp.
Print
6 Best Coconut Shrimp Sides
Check out these great Side Dish Recipes for Coconut Shrimp that have been shared on Pinterest.
Instructions
Click on each link above to view the pin and recipe.
Obtain all the necessary ingredients to make the recipe.
Follow the steps to create your side dish.
Enjoy your delicious meal =)
Keywords: Best Coconut Shrimp Sides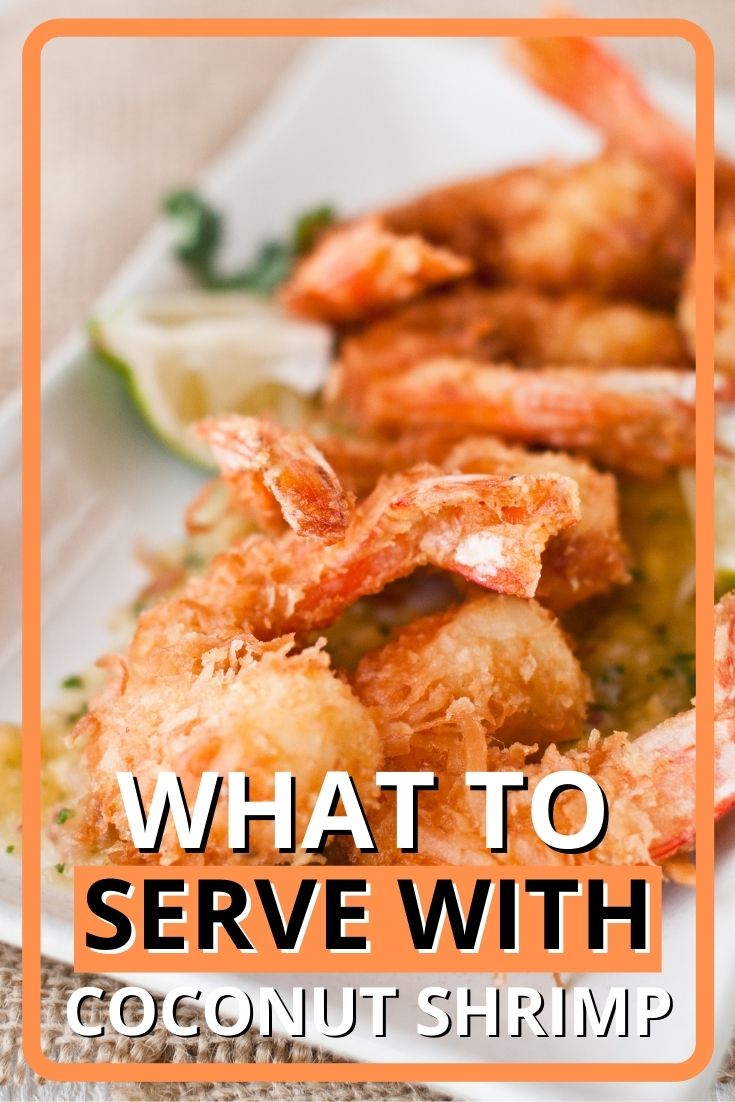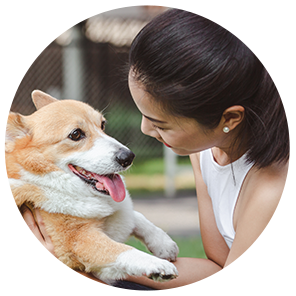 Hi, I'm Linda thanks for stopping by! We're so happy you're here. If you're a foodie and love to cook from home - you're in the right place..
LEARN MORE
Join the mailing list and receive our free newsletter!
Recipe Marker provides you with the best information about home cooking tips, recipes, ingredient substitutes and more. Check out our blog to see the latest articles.