4 Best Frozen Chicken Pot Pie Brands (2023)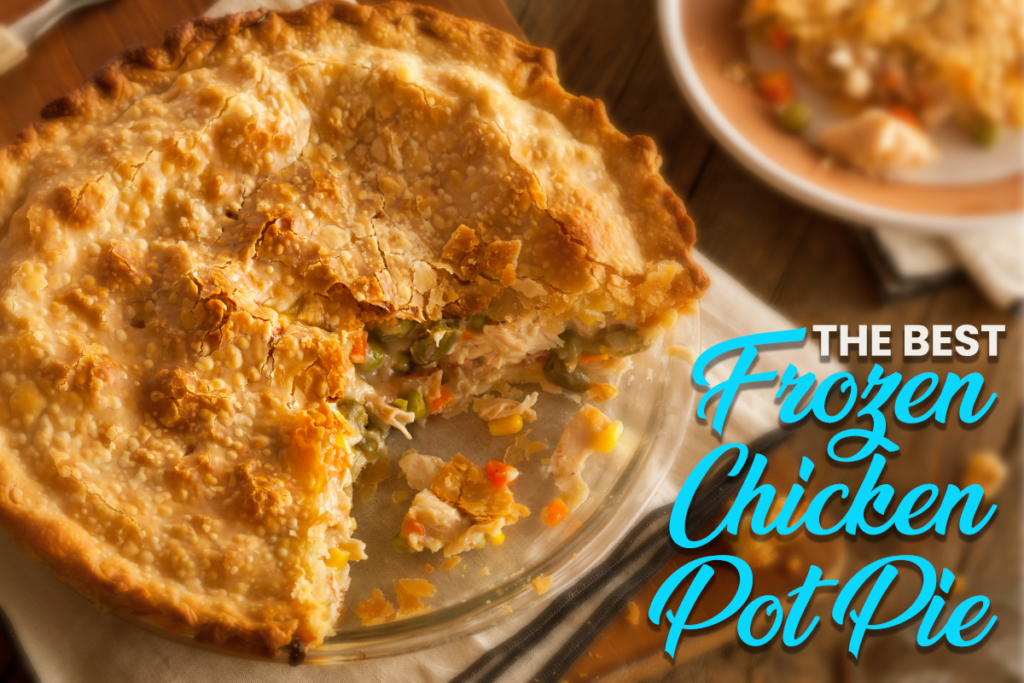 Are you wondering what are some delicious frozen chicken pot pies available at the market? Stick around as we share a list of the most popular frozen chicken pot pie brands below.
One of the most classic examples of American comfort food is chicken pot pie. It's the perfect item to warm you up in the winter, with its thick gravy, crisp vegetables, and loads of chicken encased in a flaky crust.
However, making one from scratch can become time-consuming, that's why there are so many frozen pot pie choices on the market.
In this article, we'll be discussing the best-frozen chicken pot pie today. Read on for more details.
Best Frozen Chicken Pot Pies
1. Boston Market Chicken Pot Pie
Among chicken pot pies, the Boston Market version has one of the best crusts. The Boston Market crust was the only one to include more than just a basic cracker taste; it was very thick, flaky, and buttery.
The chicken turned out to be juicy and delicious. Being able to hear oneself chew the peas made up for their lack of flavor.
The sweetened carrot rounds were a vast improvement. Boston Market also included good corn and green beans, going the additional mile.
Sadly, the gravy dilemma prevented this pie from taking first place. This chicken gravy, which was thin, shattered, and greasy, didn't taste as horrible as it looked, but then, very few things taste as strange as they look.
2. Blake's Chicken Pot Pie
Another great frozen chicken pot pie is available from the brand Blake's.
The chicken is so tender and the sauce is so flavorful. It is made with organic vegetables and a flaky crust. Each portion of this useful meal has 15 grams of protein.
Using high-quality ingredients and home-style recipes, Brand's products provide a delicious meal that requires zero cooking time, no cleanup afterward, and can be enjoyed in a matter of minutes.
The best part this chicken pot pie is made from scratch by real people, not machines.
Stock your freezer with this chicken pot pie so you can whip up a delicious meal in no time.
When you need a hearty meal quickly, but you don't have time for lengthy preparation or cleaning up after a long day, the Brand's chicken pot pie will do the trick.
3. Marie Callender's Chicken Pot Pie
There is little effort required to prepare and enjoy this hearty, nourishing meal from Marie Callender.
This golden, flaky pie has a filling of chicken white flesh, vegetables, such as celery, carrots, and peas, and a generous helping of savory gravy. A frozen meal with no artificial colors, flavors, or preservatives.
For 1 hour 35 minutes to 1 hour 40 minutes, heat this frozen meal on the stovetop, then let it cool before serving.
It has no added artificial flavors or preservatives. Natural and healthful components are used throughout.
Having a chicken filling within the crust makes it a crowd-pleaser amongst eaters of all ages. It has 18g of protein.
Marie's chicken pot pie has 570 kcal of total calories. Calcium, vitamin D, potassium, and iron are among the minerals it contains, and it has no trans fats.
4. Stouffer's Chicken Pot Pie
Stouffer's Chicken Pot Pie, a product from Canada, features a thin, crisp crust that is completely gumminess-free.
The rich, velvety gravy is delicious on the palate. Cubes of white flesh play the chicken role, and while they lack a strong chicken flavor, they are otherwise tasty.
Even the random pieces of onion added a nice, savory touch to the veggies. Vegetables like peas and carrots, which were cut into little pieces, held their shape remarkably well.
Although the chicken and gravy are there for flavor and texture, the pie's success hinges on the crust and veggies, which is an unorthodox approach.
The History of Chicken Pot Pie
Chicken pot pies were created in Greece and have been around for quite some time. The Greeks created a dish they named Artocreas by stuffing cooked meat into hollowed-out pastry shells.
In order to make Chicken Pot Pie into a true pie, the Romans decided to add a layered crust on top.
The historic British tradition of meat pies was resurrected in the 16th century.
The trend quickly became widespread. In the royal homes of France and England, the pot pies served as a testament to the chef's abilities and were often garnished with flowers, creative motifs, and heraldic symbols.
Cooks in medieval England used miniature chicks called "chicken peepers," which were packed with gooseberries, to make pot pies.
There was a recipe for a chicken pie in one cookbook, where five pieces of chicken meat were layered within each other and then covered in dough.
Chicken pot pies have been around since at least 1796, however back then they were just called "chicken pies."
There is no "pot pie" recipe until 1839. In 1877, the original recipe for chicken pot pie appeared.
Takeaway
Chicken pot pie is a perfect meal for any time of the day. But preparing it might take you hours! That said, we hope that the list of best-frozen chicken pot pies above has helped you decide what brand to buy.
Print
4 Best Frozen Chicken Pot Pies
Check out these great frozen Chicken Pot Pies to try that have been shared on Pinterest.
Author:
Prep Time:

1 minute

Cook Time:

4 minutes

Total Time:

5 minutes

Yield:

1 serving

Category:

Snack

Method:

Microwave

Cuisine:

Meal
Instructions
Click on each link above to view the pin.
Purchase your chicken pot pie from your favorite store.
Follow the steps to heat your frozen chicken pot pie.
Enjoy your delicious meal =)
Nutrition
Serving Size:

1 serving

Calories:

750

Sugar:

10 g

Sodium:

1780 mg

Fat:

42 g

Saturated Fat:

19 g

Unsaturated Fat:

0 g

Trans Fat:

0 g

Carbohydrates:

64 g

Fiber:

3 g

Protein:

28 g

Cholesterol:

115 mg
Keywords: Best Frozen Chicken Pot Pies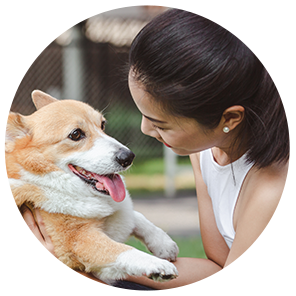 Hi, I'm Linda thanks for stopping by! We're so happy you're here. If you're a foodie and love to cook from home - you're in the right place..
LEARN MORE
Join the mailing list and receive our free newsletter!
Recipe Marker provides you with the best information about home cooking tips, recipes, ingredient substitutes and more. Check out our blog to see the latest articles.