7 Best Side Dishes for Falafel (Updated 2023)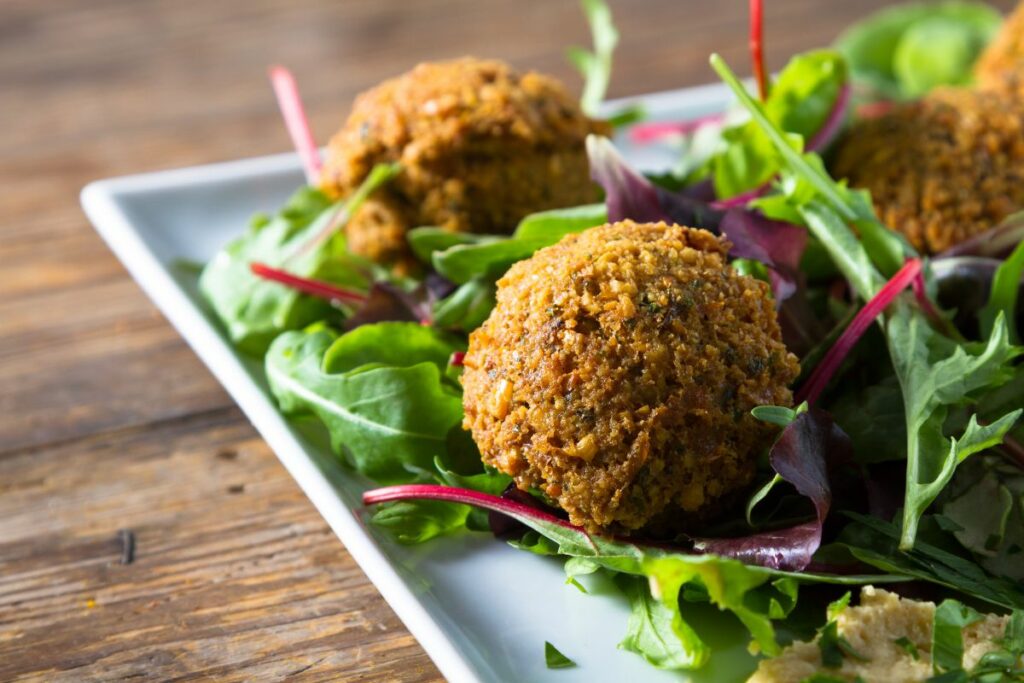 Are you wondering what goes well with falafel? Stick around as we share a list of the most popular falafel side dishes in this article.
Selecting side dishes to serve with your entrée can be a bit overwhelming as it is the most difficult decision to make because, in the end, all you want is to serve a perfect meal to your loved ones.
Finding a side dish that will either accent or compliment the flavors of your main dish is the secret to making a superb one.
We'll provide you with some of the best side dishes to eat with falafel in this guide. Each dish is delectable and goes well with falafel as a side.
Best Side Dishes for Falafel
1. Cucumber Salad

This salad is a great choice when you want a light and energizing side dish.
To prepare the cucumber salad, you should cut them into half-moons before being added to a bowl with some lemon juice, salt, pepper, and red onion silvers, and in the end, add some chopped parsley leaves to the salad.
Before serving your guests, let the mixture settle for at least half an hour.
The crushed red pepper flakes and some olive oil should be added to finish the dish.
2. Lemon Rice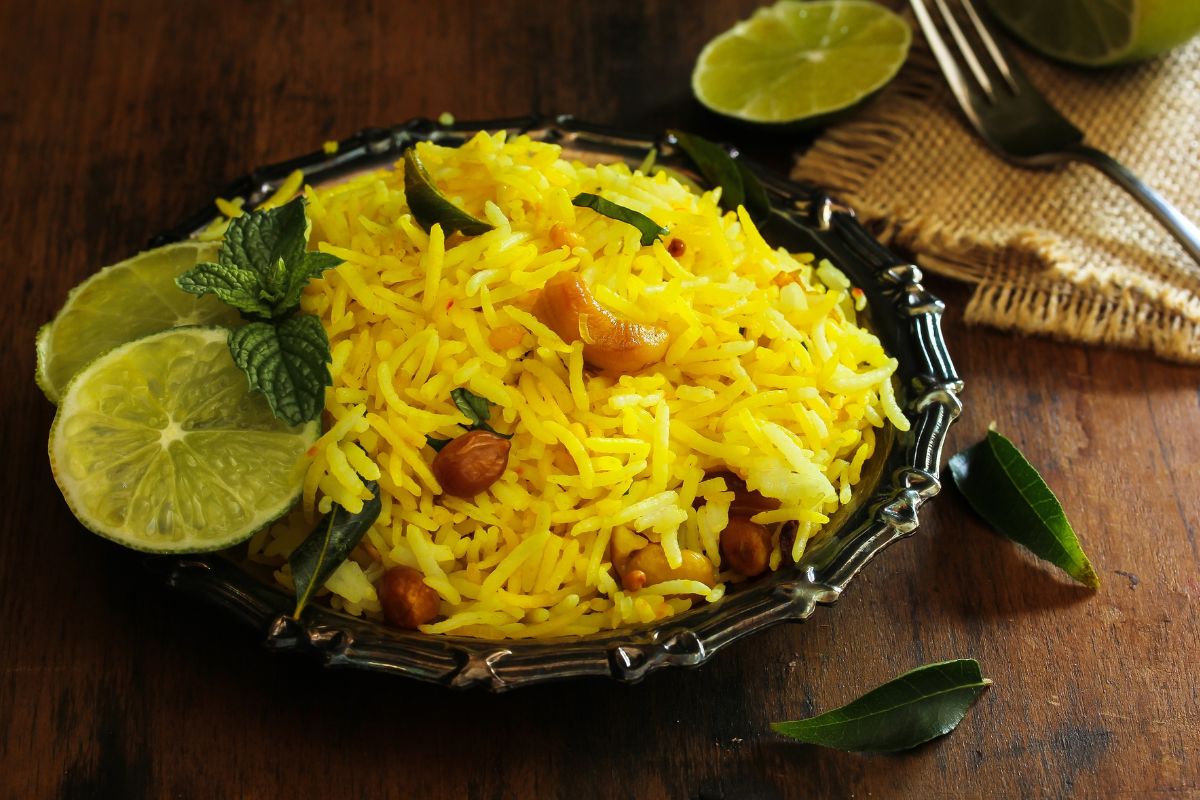 With food like falafel, rice is a common dish everyone enjoys, especially if they want something filling. The lemon will pair up well with falafel as a side dish.
Lemon rice can be served as a topping for falafel, as a side dish or as a filling for a falafel wrap. It's a great combination to serve lemon rice with falafel, which is a popular choice.
Lemon isn't the only ingredient in lemon rice, but it needs the help of other ingredients like peanuts and curry leaves.
If you want some real heat, you may also add chili pepper to the mixture.
3. Rice Pilaf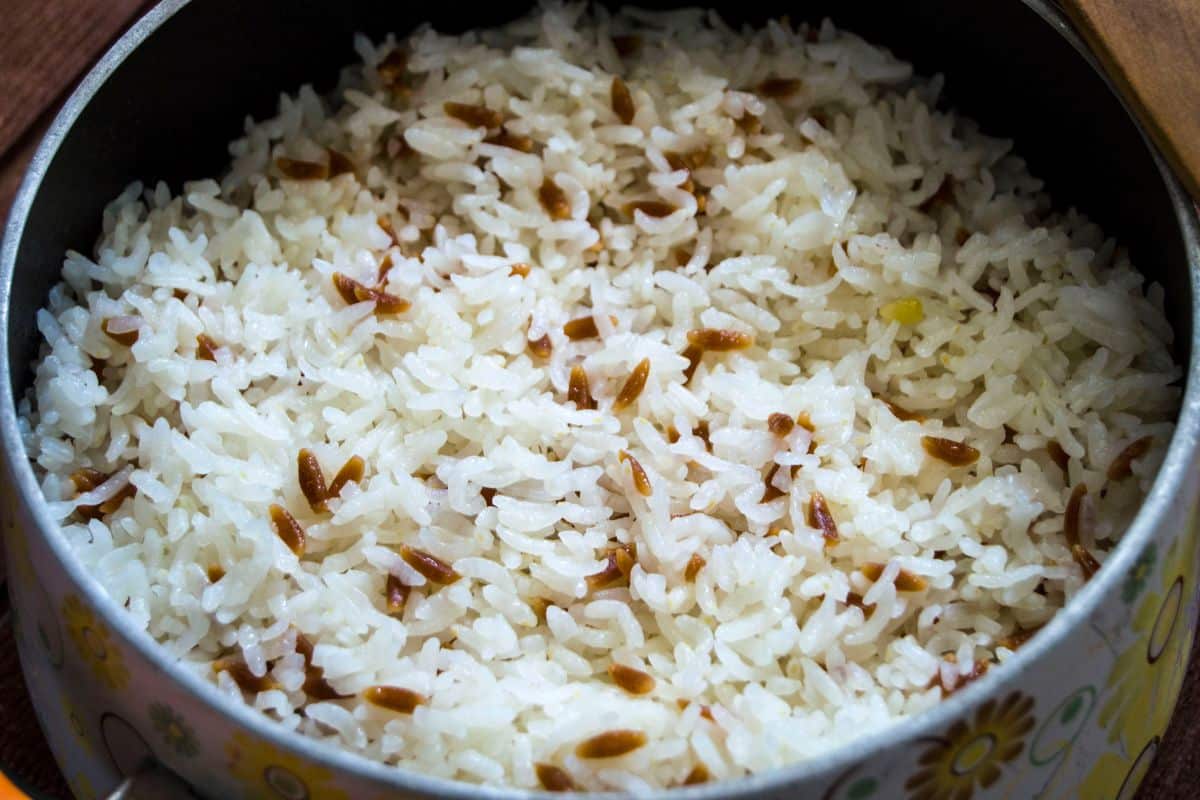 There's another side dish involving rice, Rice pilaf, which is a traditional side to serve with your falafel.
When making this side dish, sauté some chopped onions in a combo of oil and butter until the color is light brown.
After this step, add the required spices such as salt, turmeric, cumin, and pepper, and then add your rice after that.
Cook them for about five minutes, then stir in some warm water flavored with chicken stock.
When the rice is finished cooking, lay it in a bowl and top them with pine nuts that have been lightly toasted in a pan over medium heat.
The pine nuts can be used to garnish the rice once they have been browned.
You can include currants or raisins but be aware that they are high in sugar and may not be the greatest option for diabetic patients.
4. Tzatziki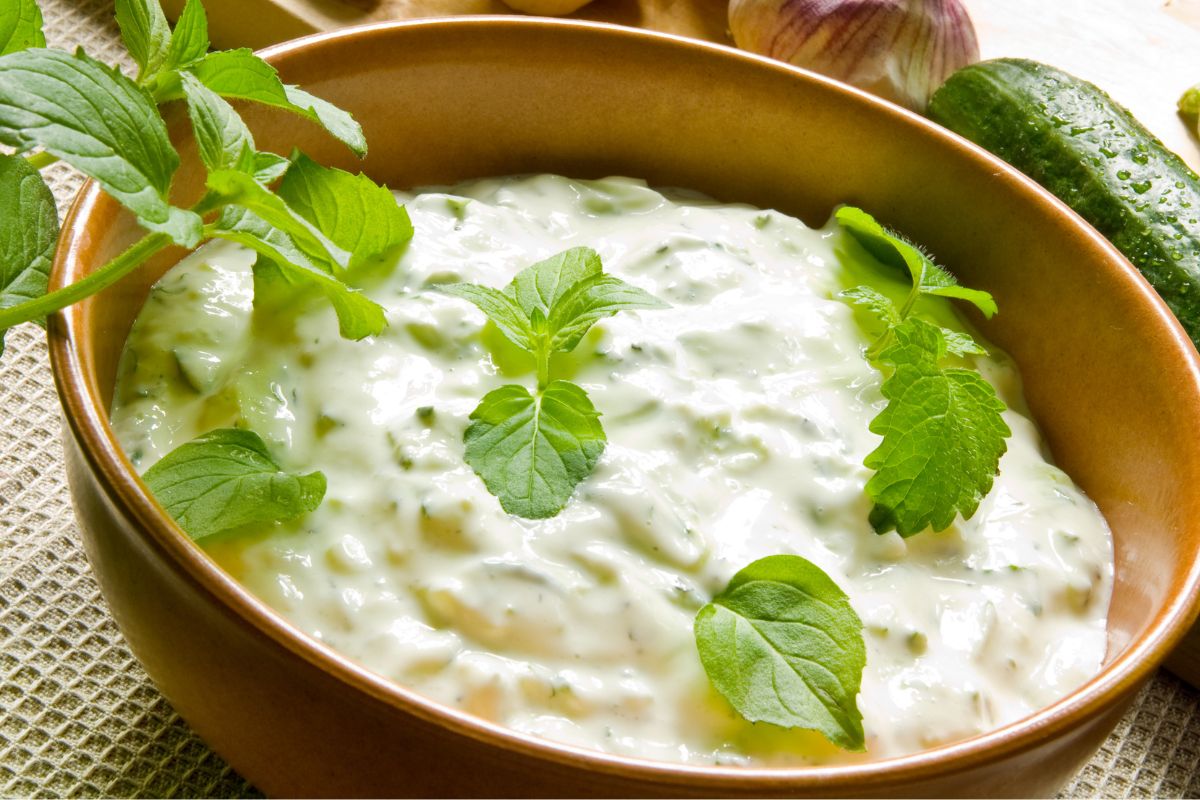 This dish goes by several names, such as tarator or cack, or Tzatziki. It is a soup, sauce, or dip popular in Middle Eastern and Southeast European cuisines.
It is another fantastic side dish option for falafel. It's light but a revitalizing dip made with European flavors.
You will definitely want some flatbread or pita chips to pair with this as it is dip sauce.
The primary ingredients of Tzatziki are olive oil, cucumbers, salt, pepper, yogurt, and some garlic. It is sour yet light and reviving, thanks to this blend.
This chilled dip is bursting with flavors that complement falafel. You won't be let down whether you use it as a dip or a topping for your falafel.
5. Hummus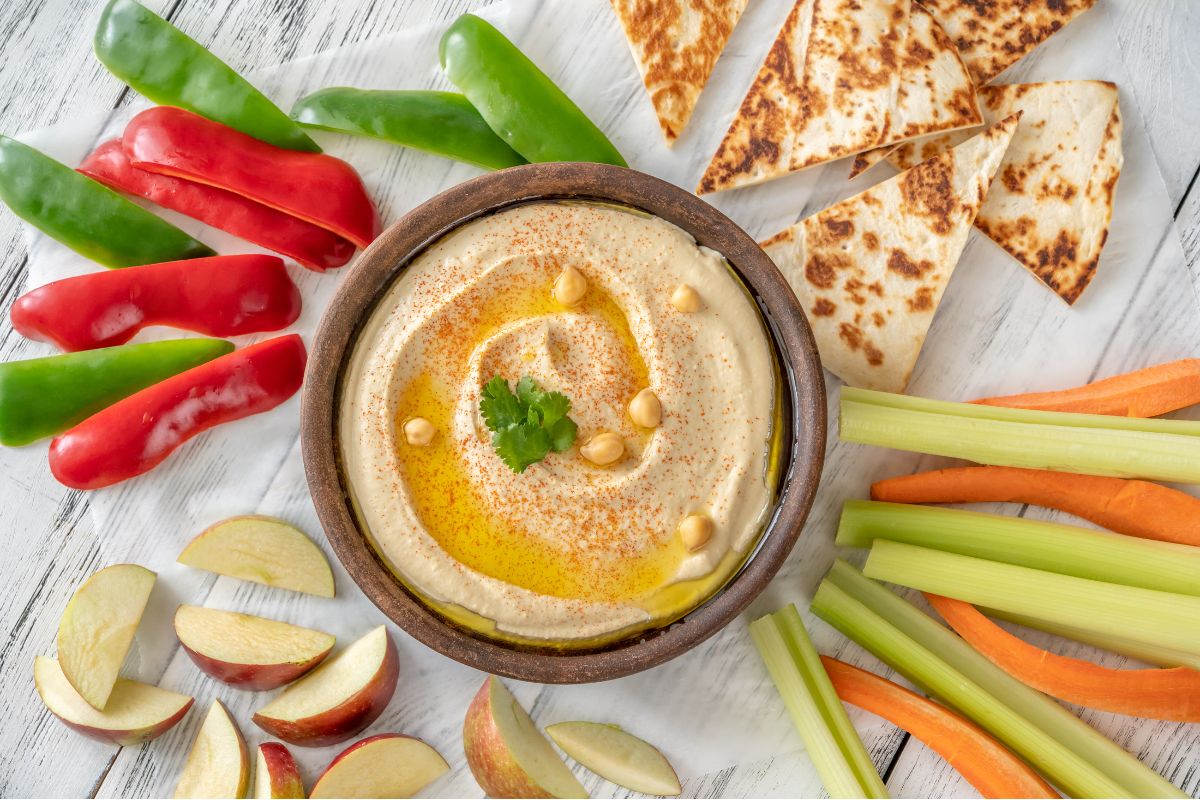 Hummus can be a terrific alternative to serve with falafel, especially green pea hummus.
There is something special about the flavor combination of falafel and a well-made green pea hummus that you won't just forget.
This simple addition results in a colorful dish with the ideal blend of tastes.
You can top your flatbread with hummus or add it to your falafel as an addition. You may also use it as a dip, which can be effective if you serve deep-fried falafel.
Whatever you do, simply grab a falafel and spread some of this delicious hummus on top for flavors that will likely rock your palate's world.
6. Olive Salad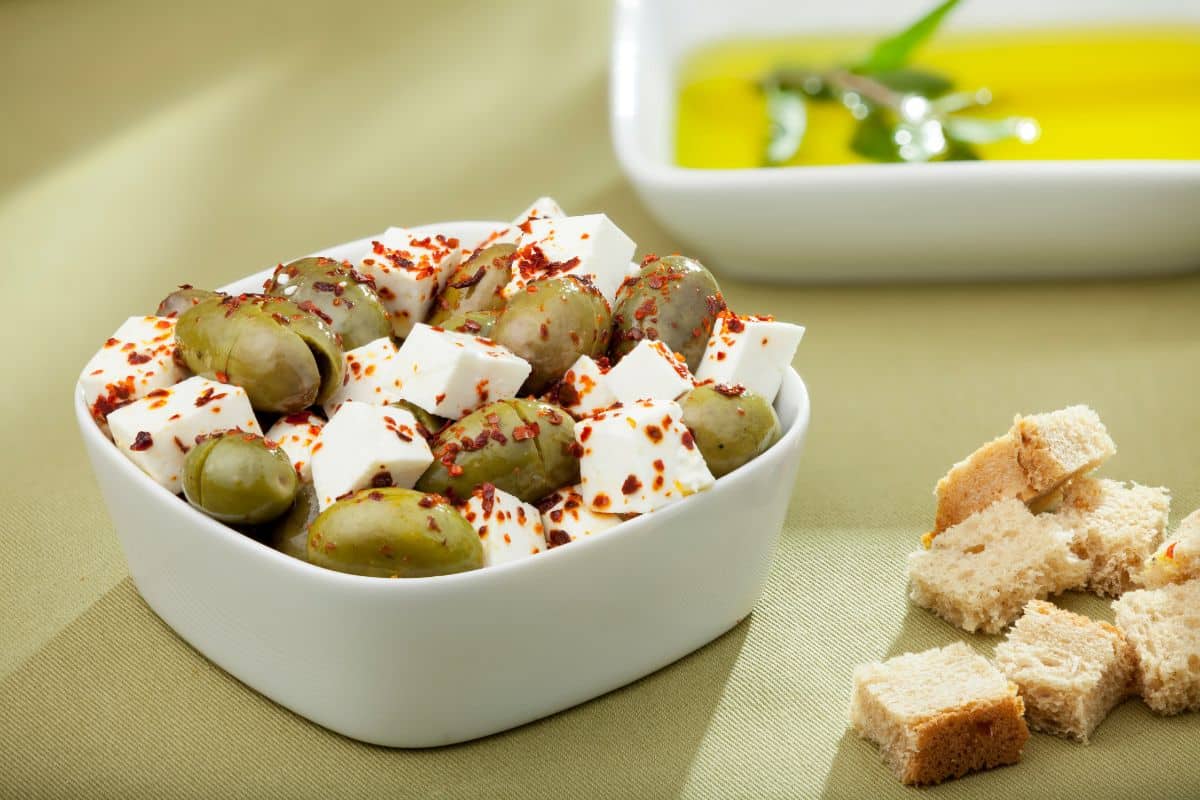 Here is another excellent choice that goes along the same lines as a salad.
This salad has a Mediterranean flair, which is one of the reasons to love this side dish, but most importantly, it's its compatibility with falafels.
Although this particular salad includes a variety of olives, it also has additional flavors.
Olive salad is the ideal option if you enjoy olives; it tastes pretty good because it combines brine and garlic.
Some of the main ingredients included in the olive salad mixture are, roasted red peppers, vinegar, cloves, dried basil, vinegar, oregano, red onion, and the main ingredient, and green and black olives are also included in the mixture.
Before serving to your guests, don't forget to cool it as it tastes much better when served a bit chilled.
7. Chips And Salsa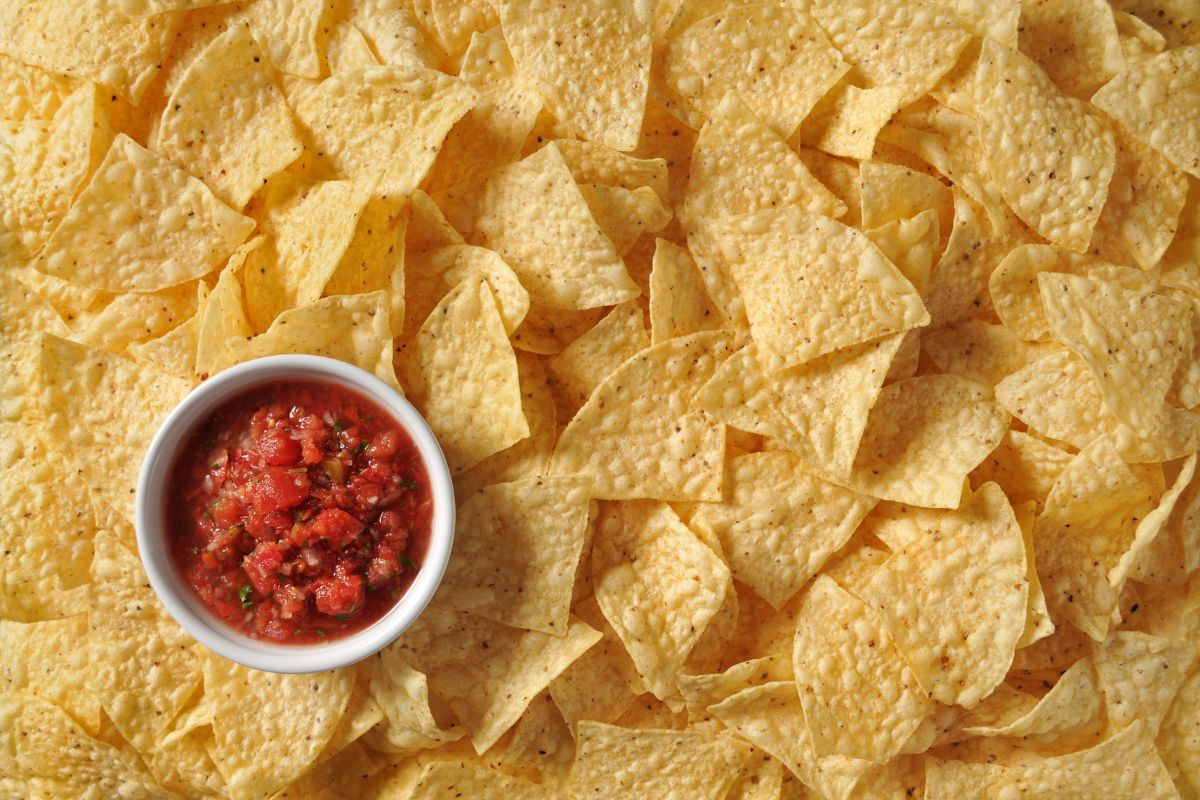 Falafel tastes amazing when served with some energizing and light 'chips and salsa'.
To make this exquisite side dish, you need fresh veggies such as onions, cilantro, jalapeno pepper, lemons, and some fresh tomatoes from the market.
Start with chopping veggies and tomatoes and add some salt and pepper to the mixture.
After mixing all the ingredients, squeeze some lemon juice at the end, then let it chill for severed hours to let the flavors merge.
Final Words
The delectable Middle Eastern dish falafel is traditionally eaten with tahini. It has a distinct flavor and is also quite nutritious.
Try serving your falafel with any of these best side dishes if you want an extra taste boost. Each one is delectable and will enhance your meal.
Print
7 Best Side Dishes for Falafel
Check out these great Side Dish Recipes for Falafel that have been shared on Pinterest.
Author:
Prep Time:

5 minutes

Cook Time:

10 minutes

Total Time:

15 minutes

Yield:

1 serving

Category:

Sides

Method:

Cooking

Cuisine:

Side Dish
Instructions
Click on each link above to view the pin and recipe.
Obtain all the necessary ingredients to make the recipe.
Follow the steps to create your side dish.
Enjoy your delicious meal =)
Nutrition
Serving Size:

1 serving

Calories:

75

Sugar:

2.92 g

Sodium:

1950 mg

Fat:

10 g

Saturated Fat:

0.6 g

Unsaturated Fat:

0 g

Trans Fat:

0 g

Carbohydrates:

8 g

Fiber:

0 g

Protein:

2 g

Cholesterol:

0 mg
Keywords: Best Side Dishes for Falafel
Hi, I'm Linda thanks for stopping by! We're so happy you're here. If you're a foodie and love to cook from home - you're in the right place..
LEARN MORE
Join the mailing list and receive our free newsletter!
Recipe Marker provides you with the best information about home cooking tips, recipes, ingredient substitutes and more. Check out our blog to see the latest articles.