12 Best Side Dishes for Tilapia to Try in 2023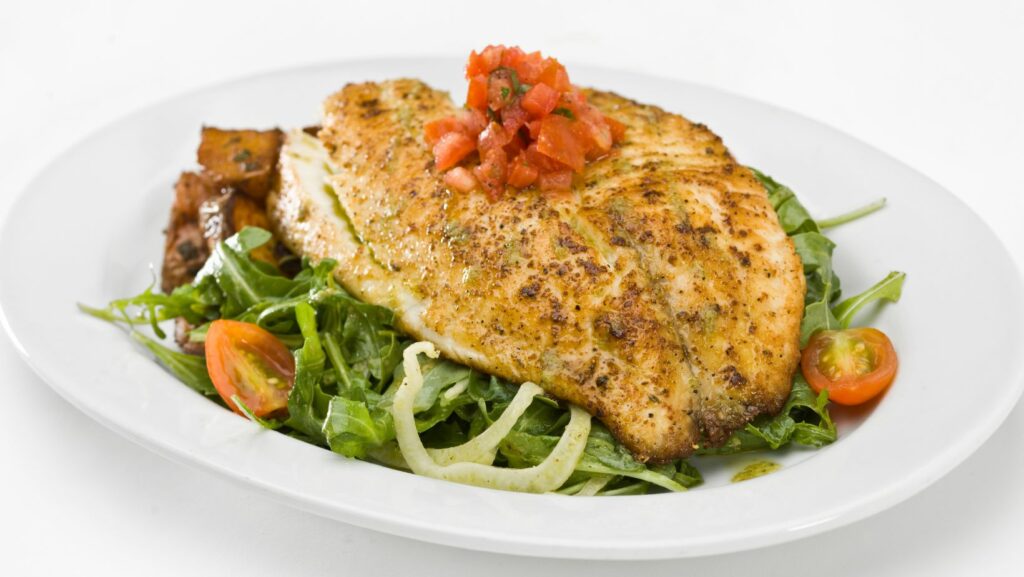 Are you wondering what goes well with tilapia? Stick around as we share a list of the most popular tilapia side dishes in this article.
Tilapia is a tasty and nutritious freshwater fish. However, while it is healthy and affordable, it is not very filling. Fortunately, because of its mild flavor and texture, it can be served with various delectable sides.
Whether it's a cup of rice, healthy roasted vegetables, or crispy baked fries, one thing is for sure Tilapia can be combined with other dishes to make a perfect meal.
Let's look at some of the best sides for tilapia that are simple to prepare at home.
Best Side Dishes for Tilapia
1. Coleslaw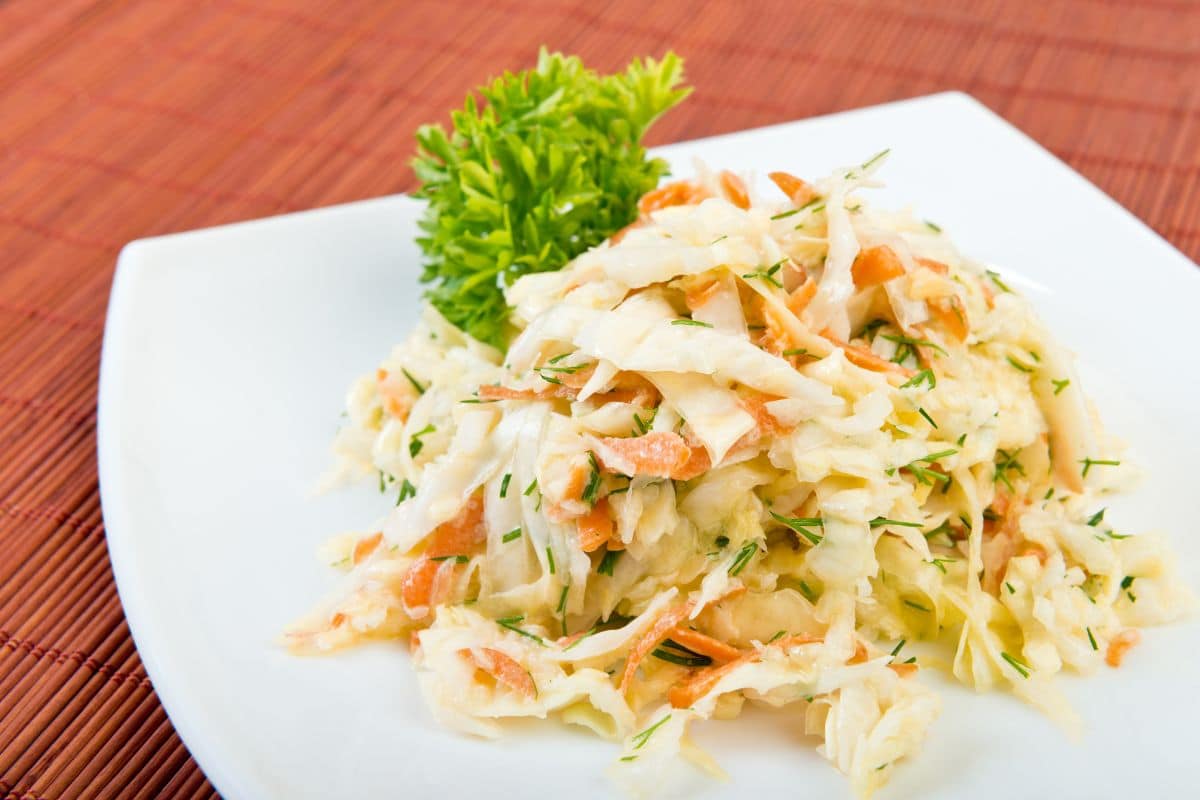 Coleslaw brings the perfect combo of tanginess and creaminess. Serving it with Tilapia is not only for the flavor it brings along, but the temperature also plays a part in it.
And what's more exciting about this side dish is that it comes together quickly and easily. You just need to toss some shredded cabbage and carrots in a bowl with a mayo dressing and let it cool down for a few hours.
You can also try a bit of experiment with it and throw in some broccoli as well. Aside from adding crunch, it will also add color to your coleslaw.
Also, you could always turn the fish and slaw into tacos if you have leftovers!
2. Jasmine Rice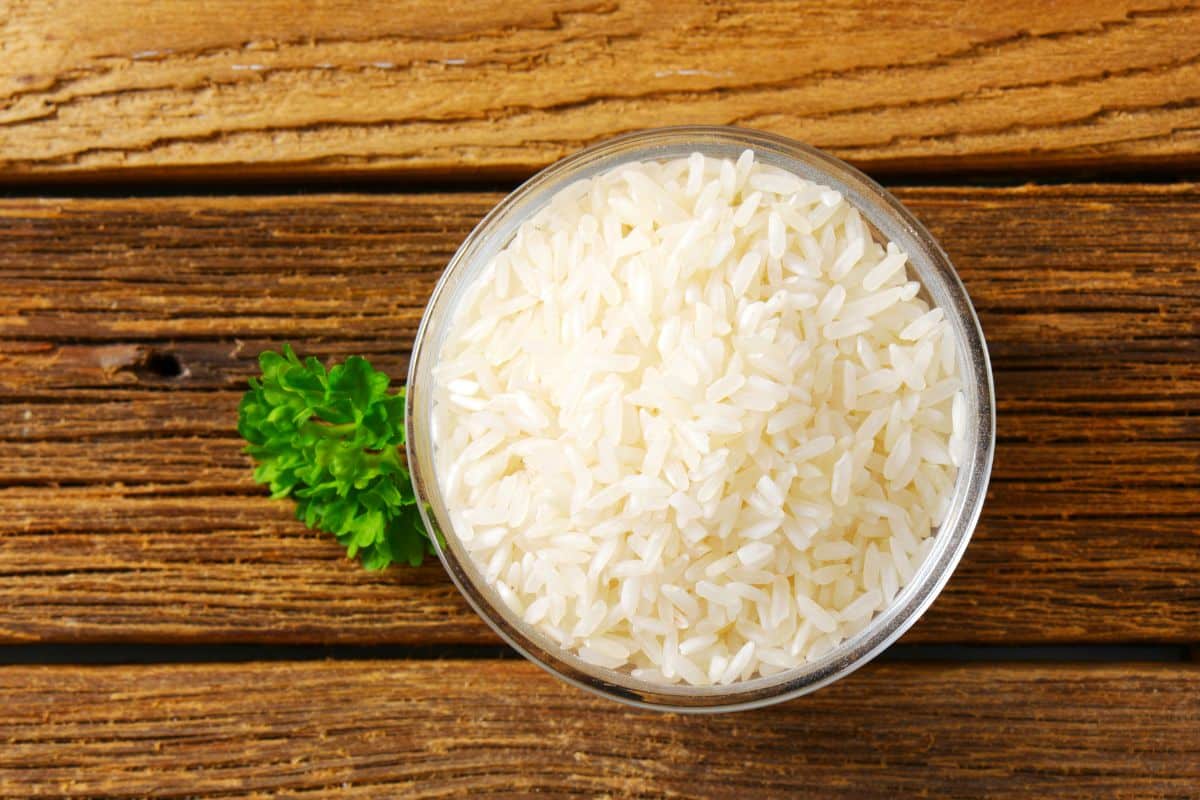 Because the fish is high in protein, you can combine it with carbohydrates for a more filling meal, and Jasmine rice is definitely a good choice for carbs that go well with Tilapia.
It has a divine floral scent that will improve any dish's flavor. The nutty and floral flavor complements the savory Tilapia perfectly.
3. Coconut Rice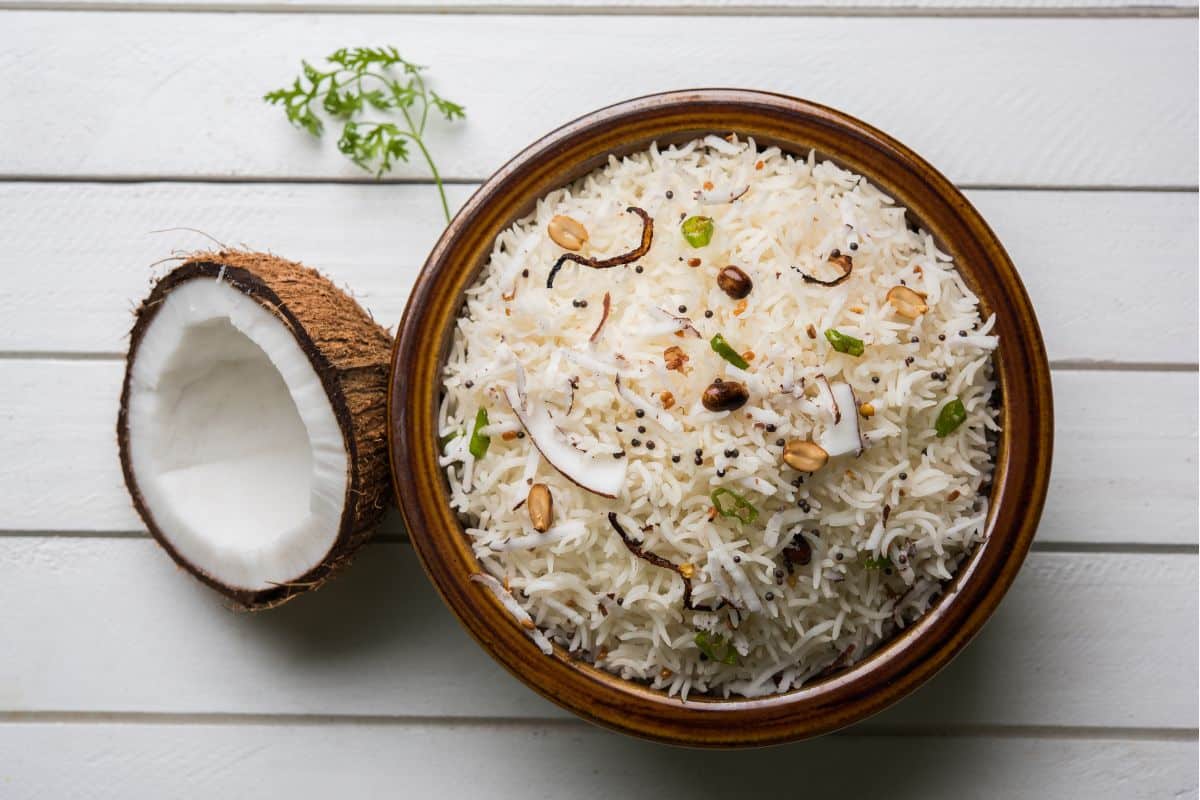 This is a fantastic twist on plain old white rice that is elevated by the flavor of coconut milk.
You'd enjoy serving coconut rice with fish because it's light and flavorful all at the same time.
4. Cilantro Rice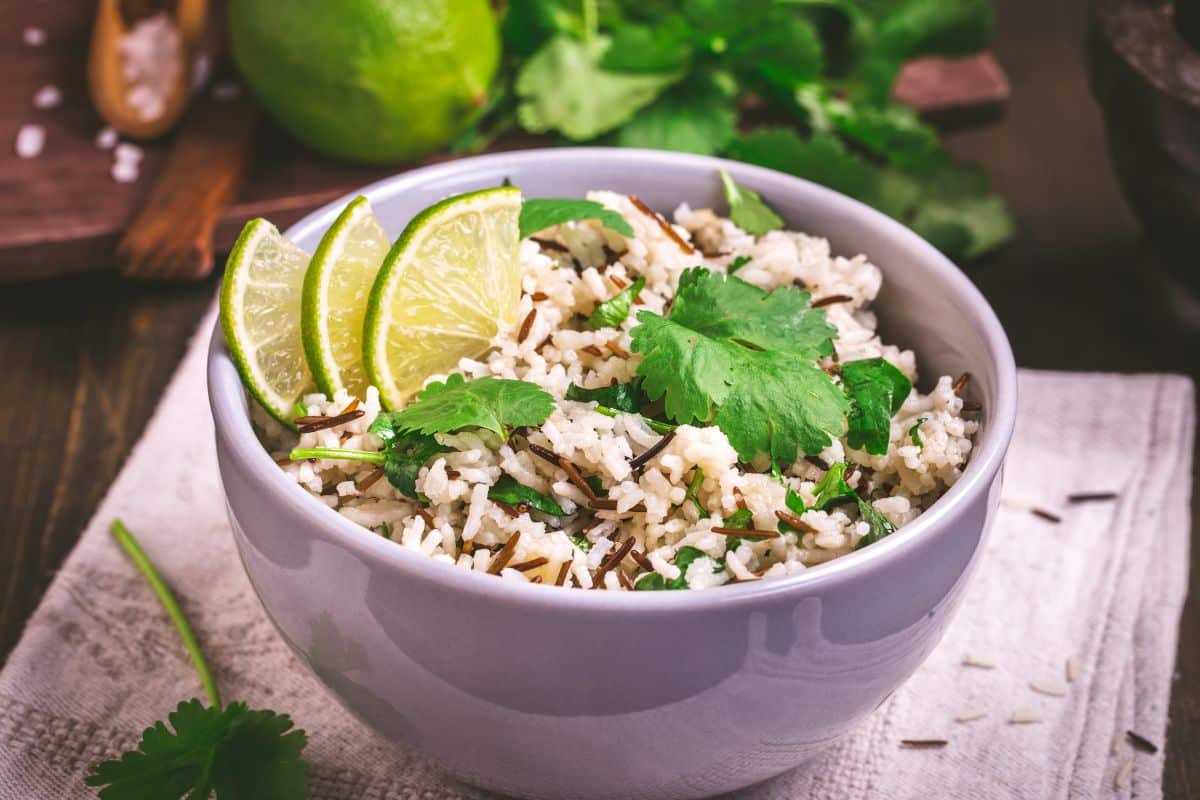 Okay, it's clear by now that we are a little obsessed with rice, but Cilantro lime rice is the way to go if you want rice with a more robust flavor profile.
The lime juice kick goes well with this buttery fish, Tilapia, and adds a nice zestiness to the fish's flavor.
This delicious side requires only three ingredients and is easy to prepare.
First, you need to boil the rice and then add the cilantro followed by lime juice, and there you have it!
5. Risotto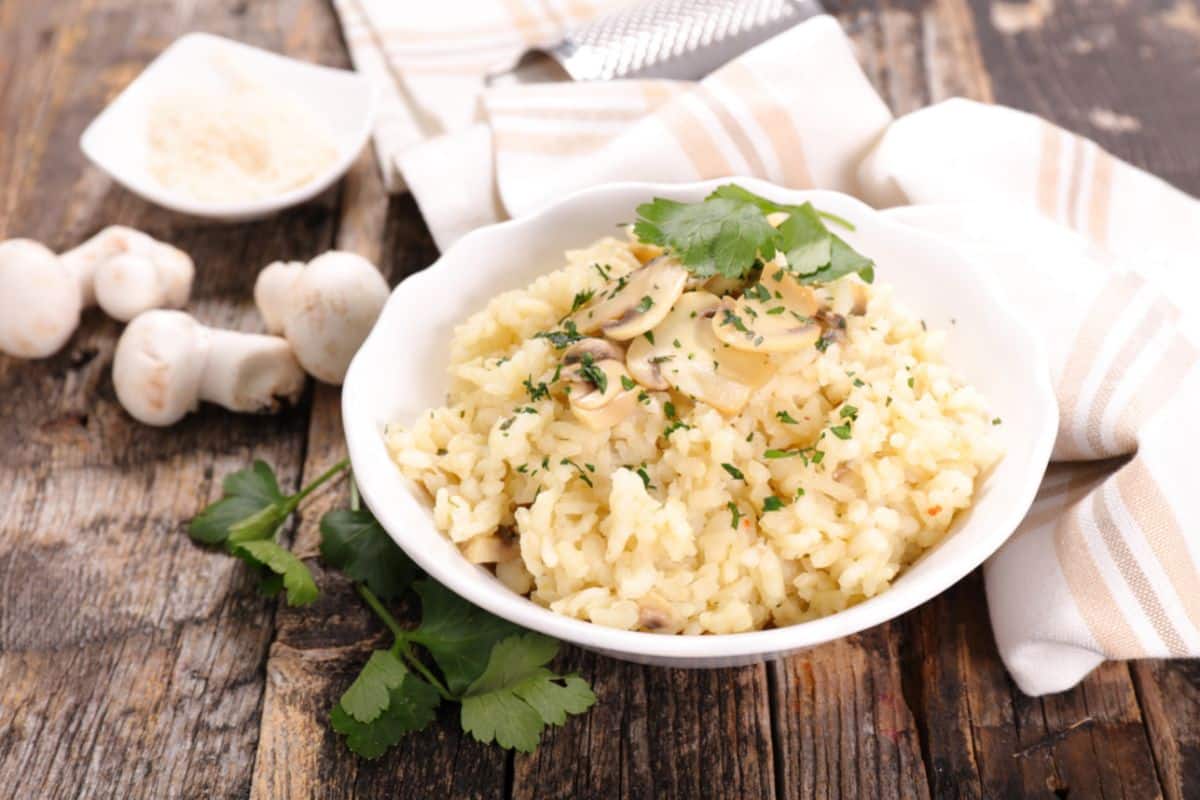 Adding a fancy Italian side dish takes your dinner to a whole new level!
Risotto is filling and has a delicious blend of cheesy, creamy, and nutty flavors that complement Tilapia.
Because the fish is so mild, you could make any kind, but sticking with the basic recipe is recommended.
6. French Bread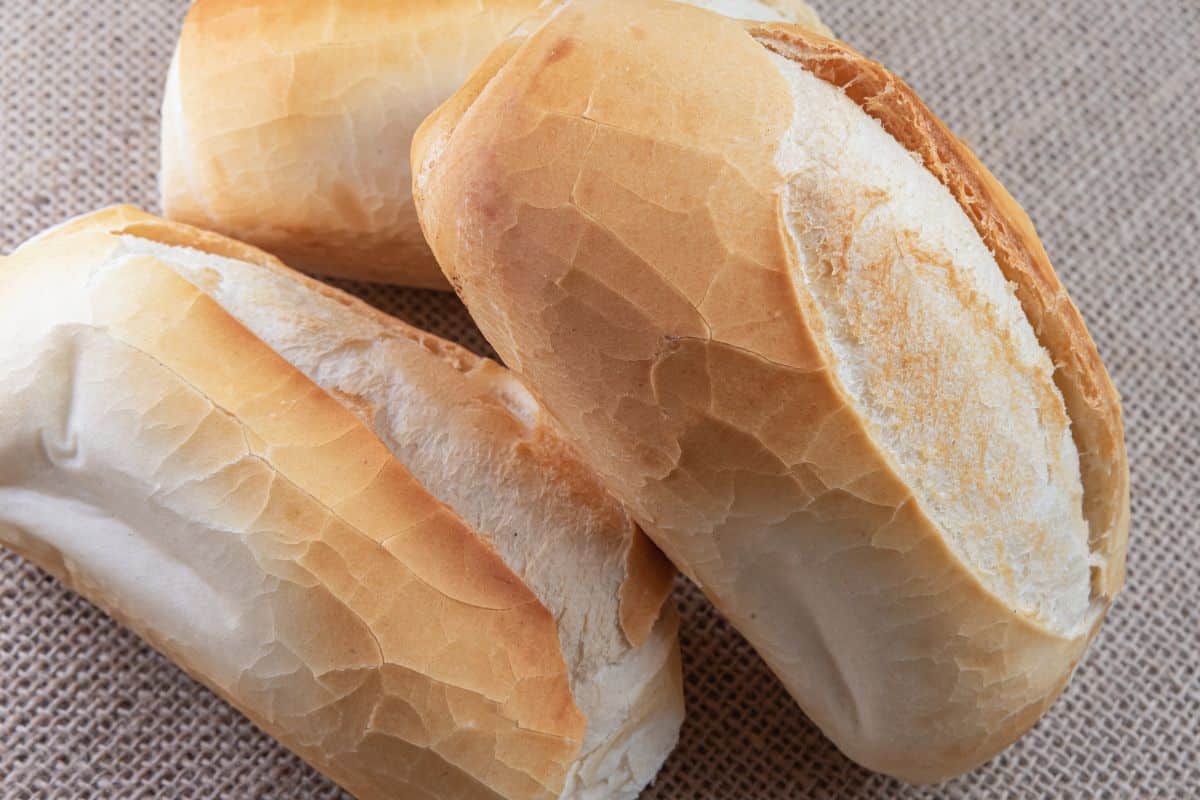 French Bread is a side dish that is an ideal choice to go with Tilapia.
Brushing ordinary French bread with garlic butter and then sprinkling parmesan cheese over the top before baking is one way to make it extra special.
It's a simple way to boost the flavor of your tilapia dish!
7. Brussels Sprouts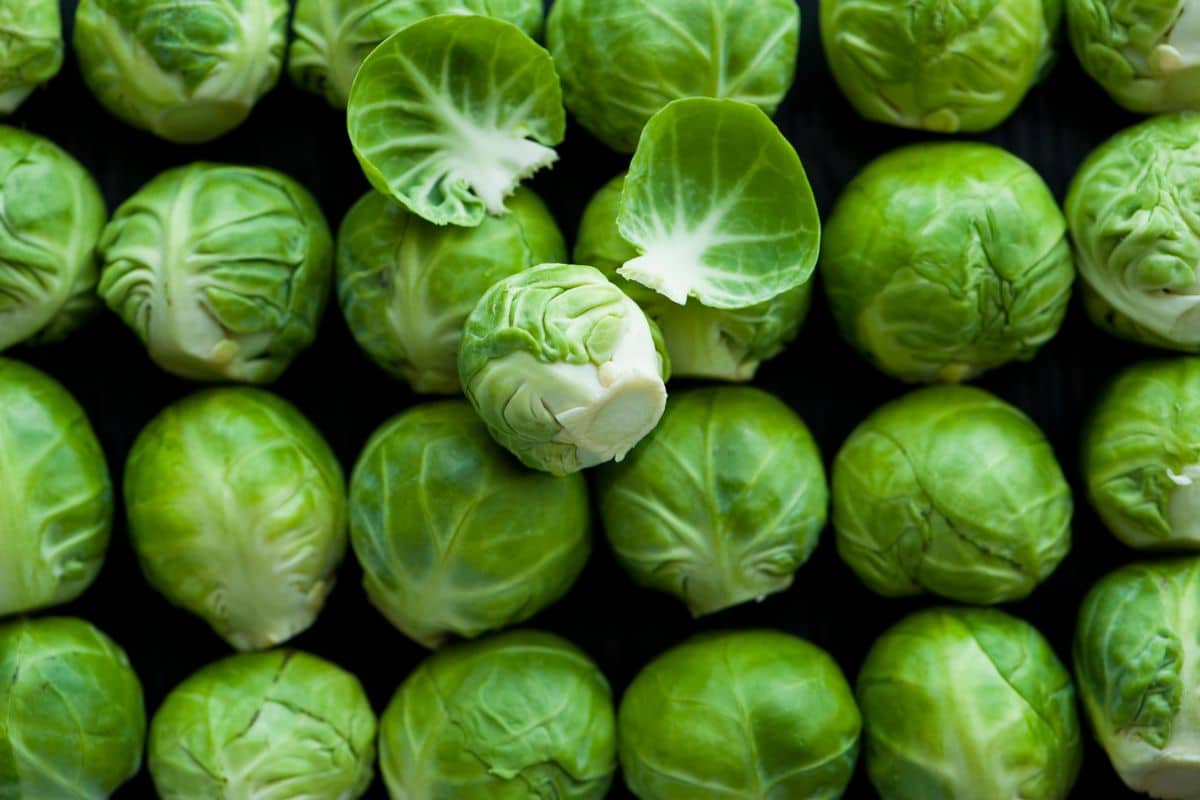 Some consider brussel sprouts to be tiny cabbage balls that must be avoided at all costs. They've earned a reputation for having a bitter flavor over the years.
But one thing is for sure: they are good for you, and if you cook them correctly, they taste delicious with the Tilapia.
The key to nutty and creamy brussels sprouts is to roast them in the oven for only 20-40 minutes.
The cooking time is determined by how crunchy or tenders you prefer them. You'll regret it if you go over or under the recommended roasting time!
8. Cauliflower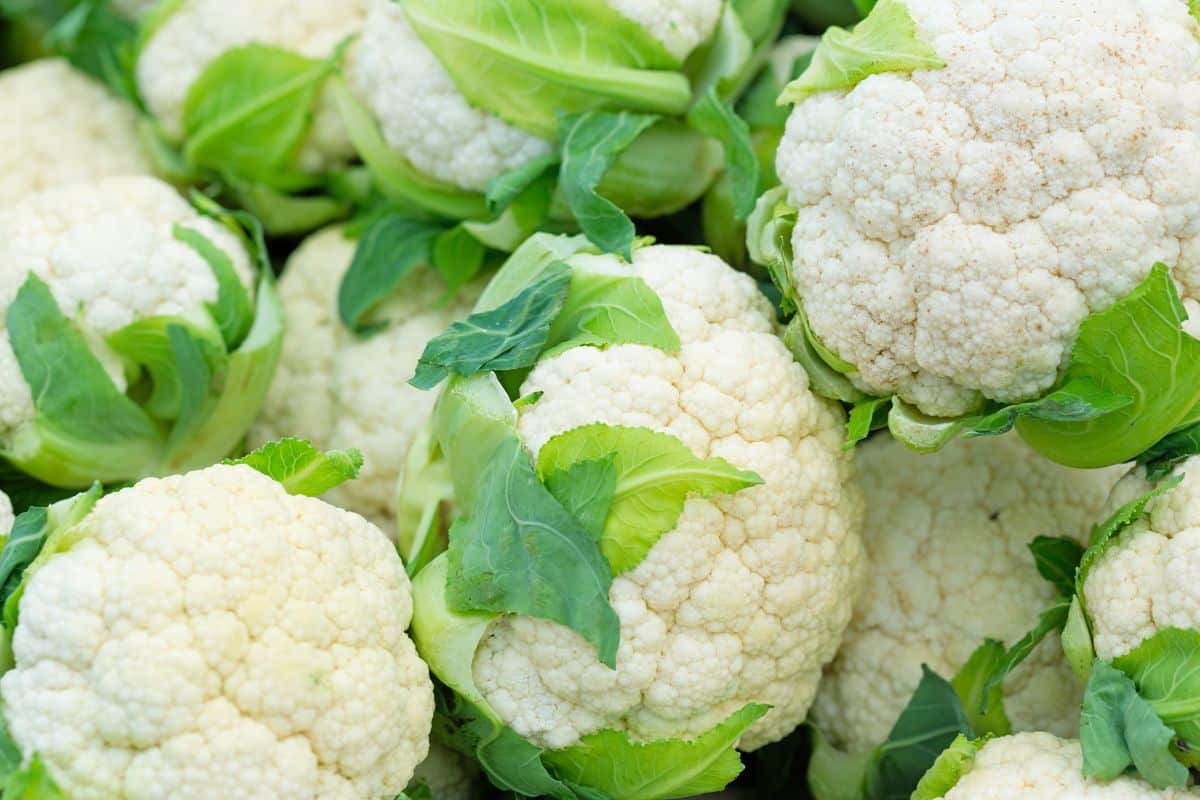 There are numerous ways to prepare cauliflower, but roasting is the recommended method because it is the simplest. Simply place it in the oven, and it's ready!
When you roast this cruciferous vegetable, it becomes a sweet and nutty dish that goes perfectly with Tilapia. You can even take it to the next level by sprinkling it with parmesan cheese!
It's a simple addition, but the extra flavor elevates the dish. If you're looking for a new way to roast cauliflower, try the Middle Eastern method, which is just as simple and delicious.
9. Broccoli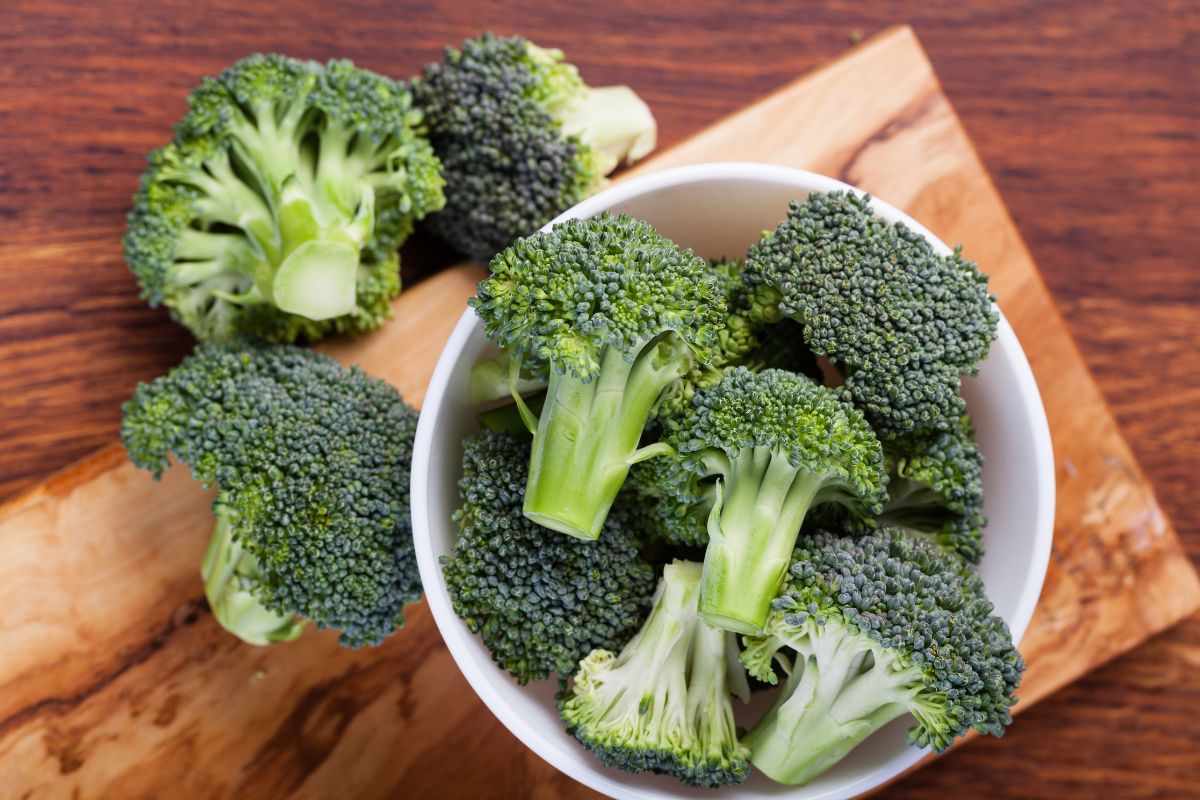 If you like sweet and salty flavor combinations, you'll love this. Combine the steamed broccoli with salt and pepper, but try it with soy sauce, brown sugar, garlic, and red pepper flakes, and you'll have a side dish you won't forget!
Another idea is to add some chopped cashews for a nutty and creamy contrast. It gives the broccoli an additional layer of flavor and texture.
And with the baked Tilapia, this goes along perfectly!
10. Avocado salad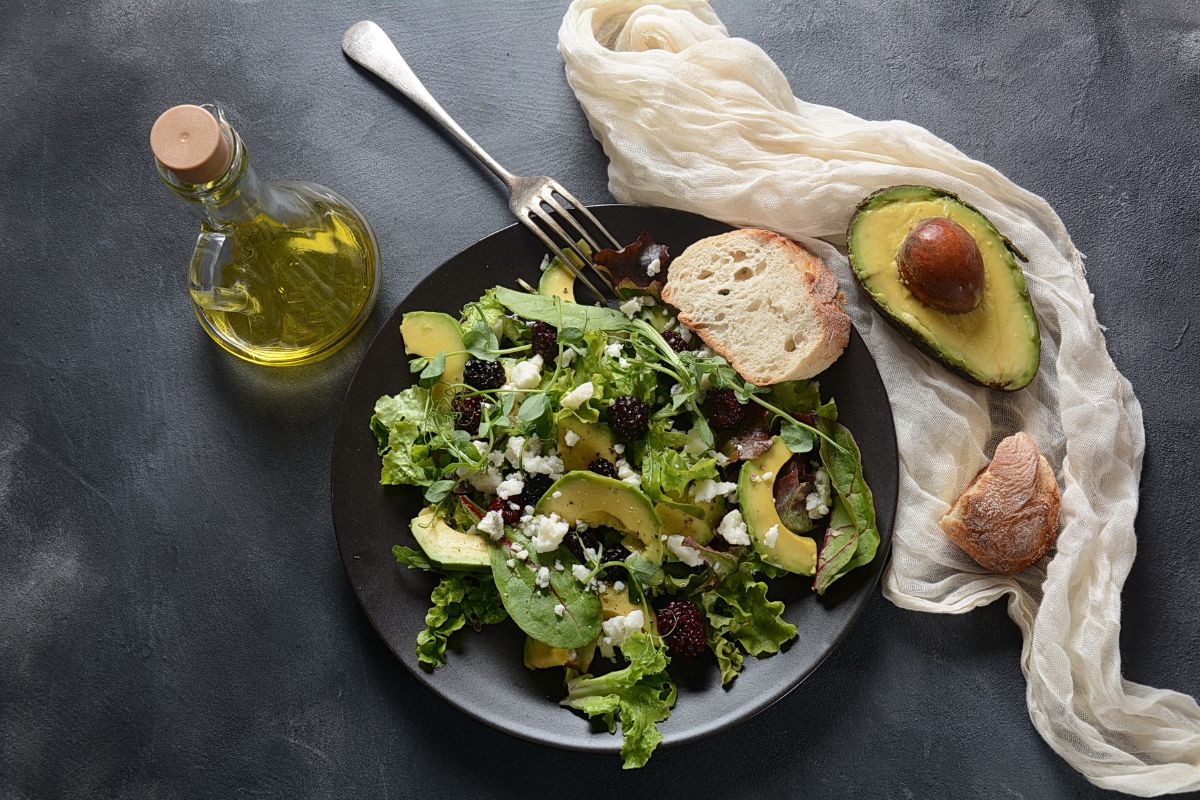 Serve your Tilapia with a refreshing avocado salad on the side! The freshness of the avocado and other ingredients such as beans, lemon juice, and onions contrasts beautifully with the warm, soft Tilapia.
This is an excellent dish for vegetarians or those looking for something light to serve with their Tilapia!
Because zucchini has a mild flavor, adding parmesan cheese to the mix enhances the flavor while also making them easier to eat because the cheese acts as a binding agent.
11. Corn Casserole
This side dish will add sweet and crunchy contrast to your delicate Tilapia.
It doesn't matter if you use fresh, canned, or frozen corn; it will all taste delicious. This side dish is fantastic with some bell pepper and a breadcrumb crust.
12. Au Gratin Potatoes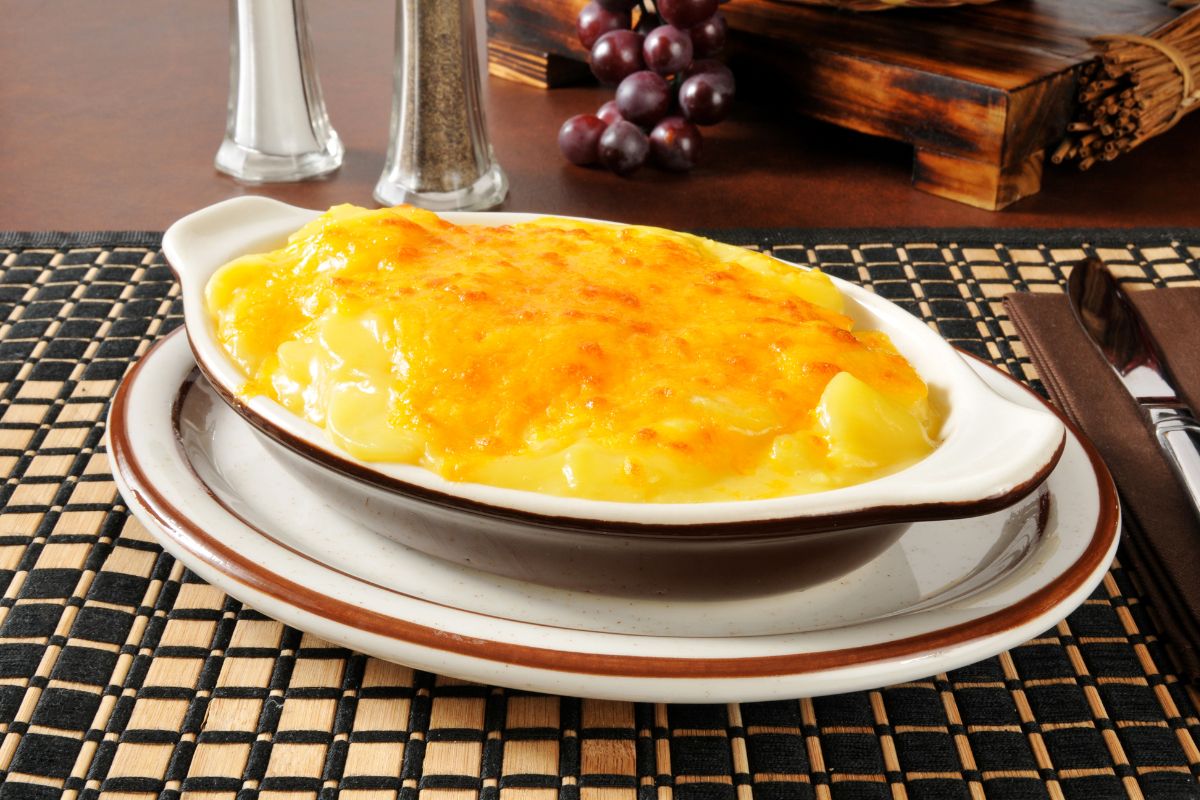 This creamy delight will take your dinner to the next level.
Potatoes are delicious any way you cook them, but when thinly sliced and topped with a rich and cheesy sauce, they become even more magnificent.
Final Words
Your meal will be elevated to a whole new level with one of these 12 delicious tilapia side dishes. They can be served on their own or with your tilapia fillets.
The recipes for these meals can also be modified to your preferences. Just be careful not to add too much dressing or sauce, as this will overpower the Tilapia's flavor and reduce its appeal.
Print
12 Best Side Dishes for Tilapia
Check out these great Side Dish Recipes for Tilapia that have been shared on Pinterest.
Author:
Prep Time:

5 minute

Cook Time:

10 minutes

Total Time:

15 minutes

Yield:

1 serving

Category:

Sides

Method:

Cooking

Cuisine:

Side Dish
Instructions
Click on each link above to view the pin and recipe.
Obtain all the necessary ingredients to make the recipe.
Follow the steps to create your side dish.
Enjoy your delicious meal =)
Nutrition
Serving Size:

1 serving

Calories:

218

Sugar:

0 g

Sodium:

95 mg

Fat:

4 g

Saturated Fat:

2 g

Unsaturated Fat:

1 g

Trans Fat:

0 g

Carbohydrates:

0 g

Fiber:

0 g

Protein:

44 g

Cholesterol:

97 mg
Keywords: Best Side Dishes for Tilapia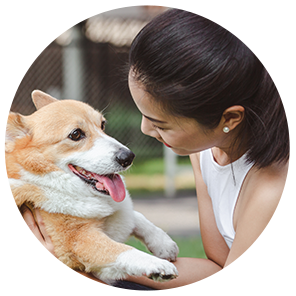 Hi, I'm Linda thanks for stopping by! We're so happy you're here. If you're a foodie and love to cook from home - you're in the right place..
LEARN MORE
Join the mailing list and receive our free newsletter!
Recipe Marker provides you with the best information about home cooking tips, recipes, ingredient substitutes and more. Check out our blog to see the latest articles.