6 Best Whole Milk Substitutes (Updated 2023)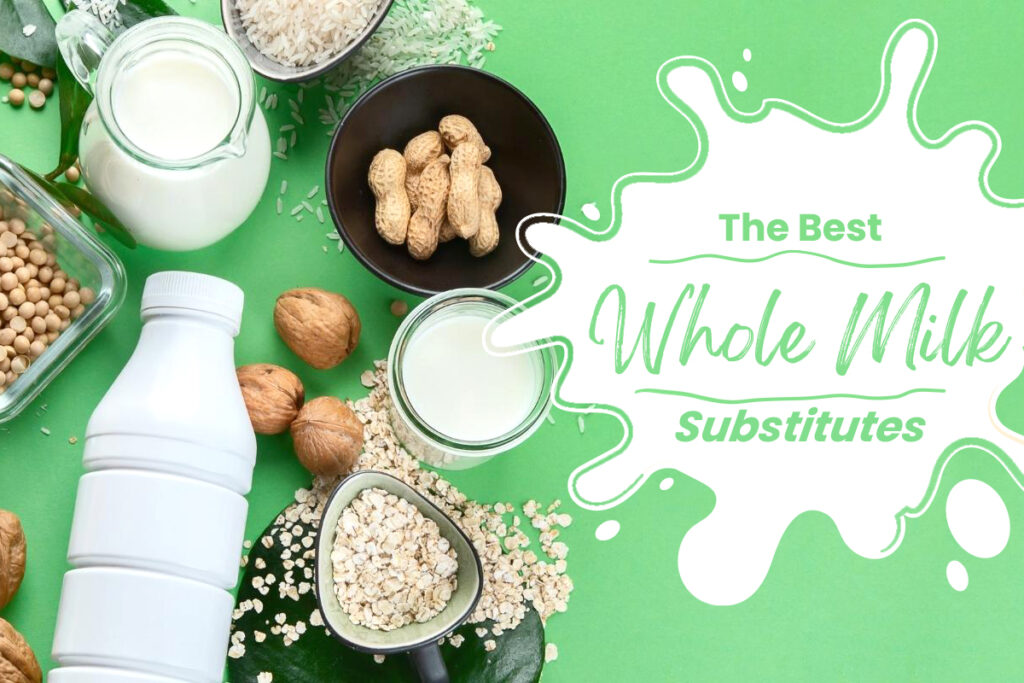 Are you looking for a good substitute for whole milk? In this article, we'll talk about the best whole milk substitutes. Continue reading for more details.
There are now several other kinds of milk that you can use in lieu of whole milk.
We understand the frustration of not having the exact same ingredient in baking, especially when it comes to the type of milk that you'll be using.
But mind you, these whole milk substitutes will give you just the same result without compromising the result, especially the texture.
Let's find out the best whole milk substitutes here.
Best Whole Milk Substitutes
1. Oat Milk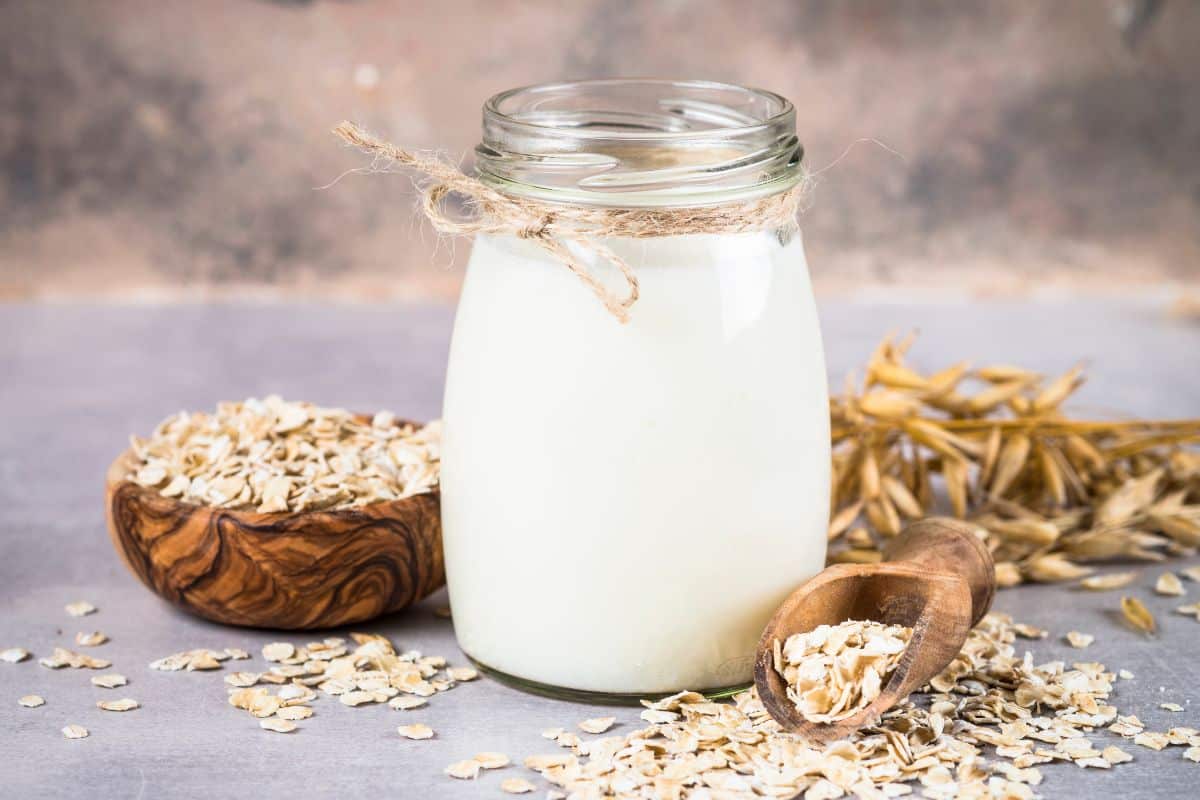 Oat milk, derived from soaked oats, is a dairy-free substitute for traditional cow's milk.
It tastes somewhat sweet and has a velvety texture. Oat milk has a low amount of saturated fat, is high in fiber, and contains several essential vitamins and minerals.
Additionally, oat milk has around 120 calories per cup, while whole milk has about 150 calories per cup.
It is widely available and may be substituted for cow's milk in any recipe. The rising demand has resulted in more and more retailers stocking this whole milk substitute.
Oat milk costs more than most alternatives that claim to be whole milk.
A homemade version is simple to make by mixing oats and water together and then filtering.
Because of its smoothness and lack of flavor, oat milk may be used as a substitute in many different meals.
2. Heavy Cream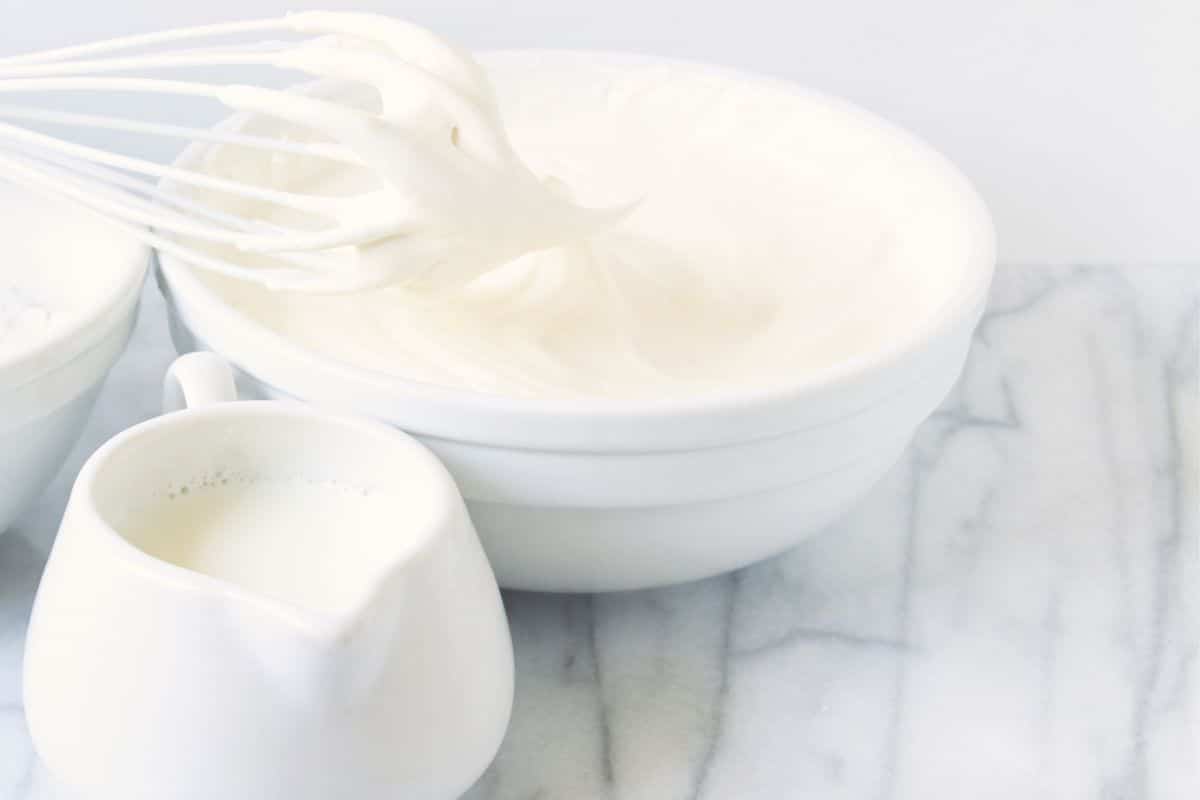 It's possible to use heavy cream instead of milk in any recipe. Having a larger fat content than low-fat milk, it is richer and creamier in texture.
The richness of chocolate pastries, creamy pasta sauce, and thicker soups can be amplified by replacing milk with heavy cream.
Heavy cream and water can be used to reduce the richness of other recipes.
Whenever whole milk is called for, heavy cream can be substituted; nevertheless, it shines in richer dishes.
In addition, like the previously mentioned possibilities, heavy cream provides a creamy texture, but in this case, it's similar to that of whole milk.
It has a similar taste and makes food taste richer.
3. Half-and-Half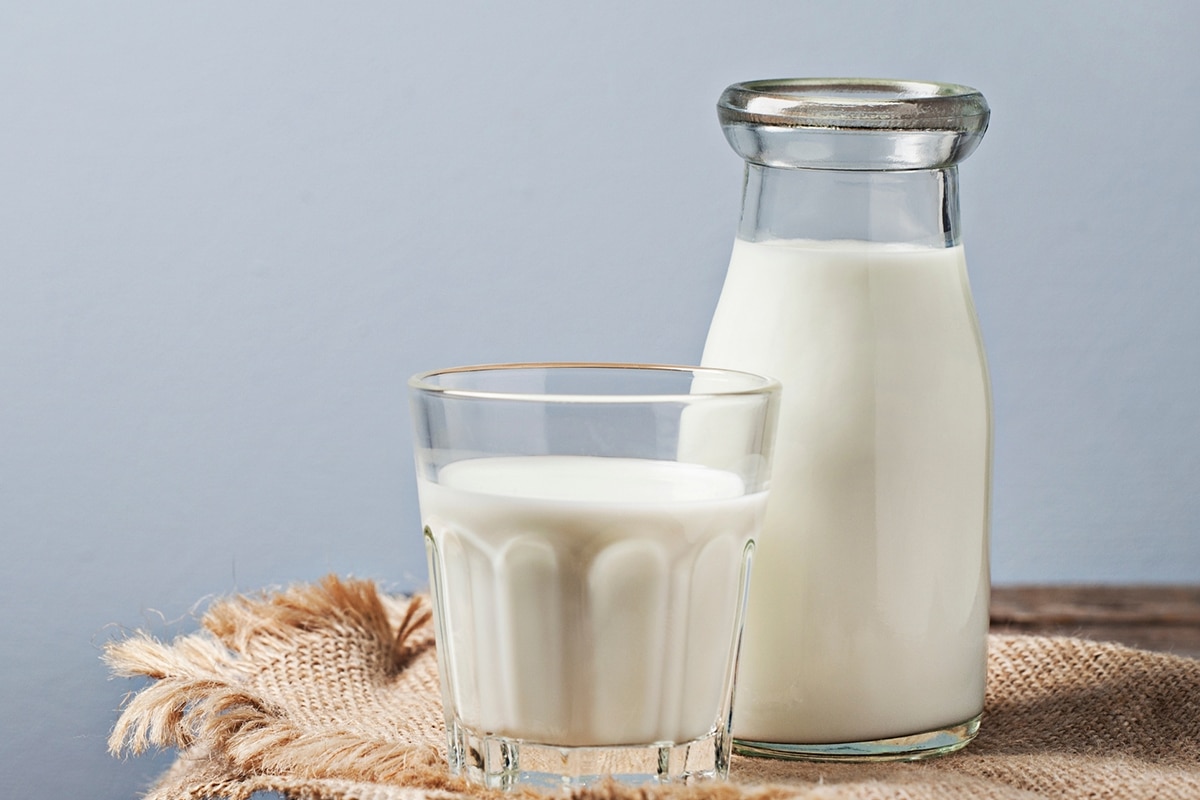 A blend of creams, half and half is a popular choice for coffee and other drinks. Made by blending milk and cream, it has more fat than milk on its own.
Half-and-Half's fat content ranges from 10% to 12%, depending on the brand. Lighter, lower-fat versions of half-and-half are also widely available.
Half and Half is a good compromise between heavy cream and milk, and it gives beverages like coffee and tea a smooth, creamy texture.
To top it all off, the fat content in Half and Half helps the beverage maintain its warmth for longer.
Half-and-half adds an extraordinary richness to dishes and a comparable dairy flavor. This replacement is just as creamy as full milk.
It's readily available in stores and can be purchased in a variety of quantities, making it simple to select the right quantity for your cooking needs.
4. Skim Milk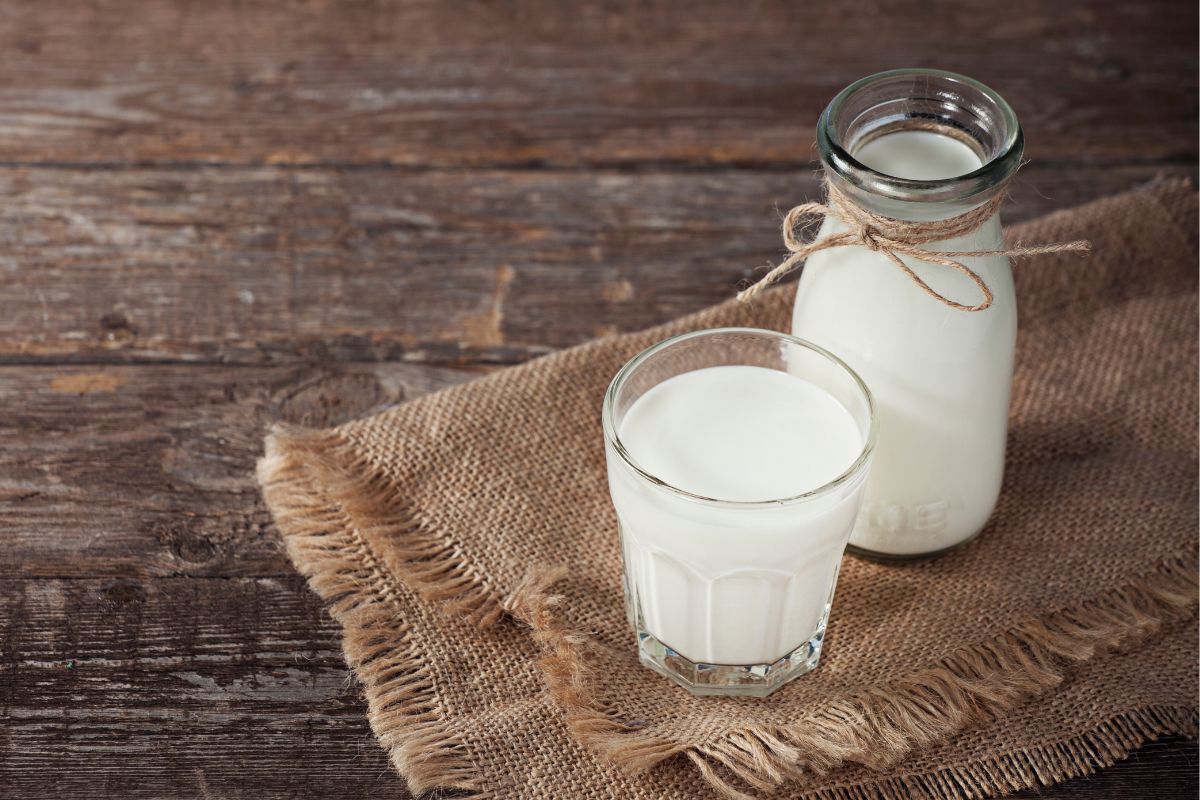 For those trying to cut back on their caloric intake, low-fat and skim milk are great alternatives.
They are both as protein-rich as whole milk but much lower in trans fat. Since they have been fortified, they contain even more nutrients.
To reduce the number of calories in baked goods like cakes, biscuits, and mac and cheese, you may simply substitute low-calorie milk for whole milk.
In recipes that call for milk yet benefit from its rich flavor and creamy texture, such as puddings, sauces, and custards, low-fat milk replacements may not be the ideal option.
If you don't mind the extra fat, there are ways to get milk that tastes and feels almost as good as whole milk.
5. Coconut Milk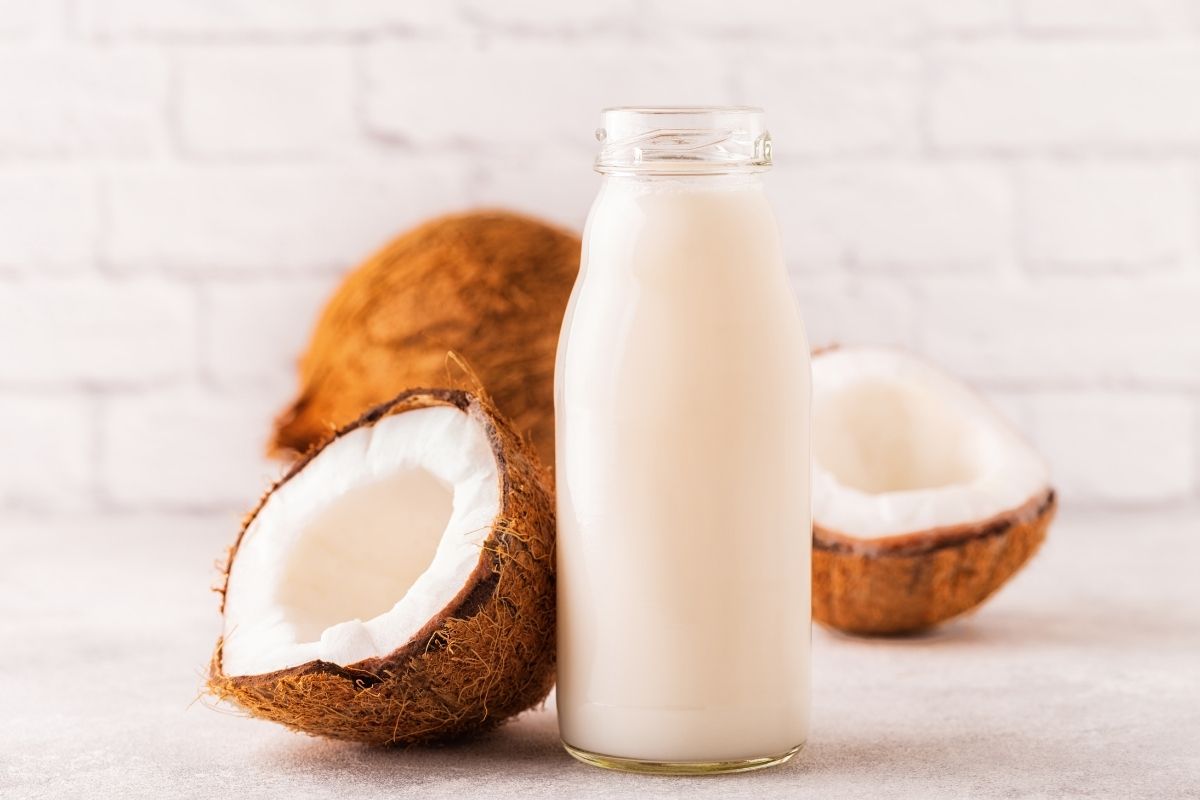 For people with a dairy allergy or intolerance, coconut milk is a delicious and nutritious replacement.
The coconut taste is more muted and the milk is significantly thinner than full milk.
In any case, it may be a fantastic substitute for things like ice cream, smoothies, soups, and even some sauces.
Those who choose not to consume dairy will find that coconut milk is a suitable substitute.
The canned variety is as creamy as whole milk. This is a great substitute for curries, desserts, and other meals that can stand up to the flavor of coconut.
6. Soy Milk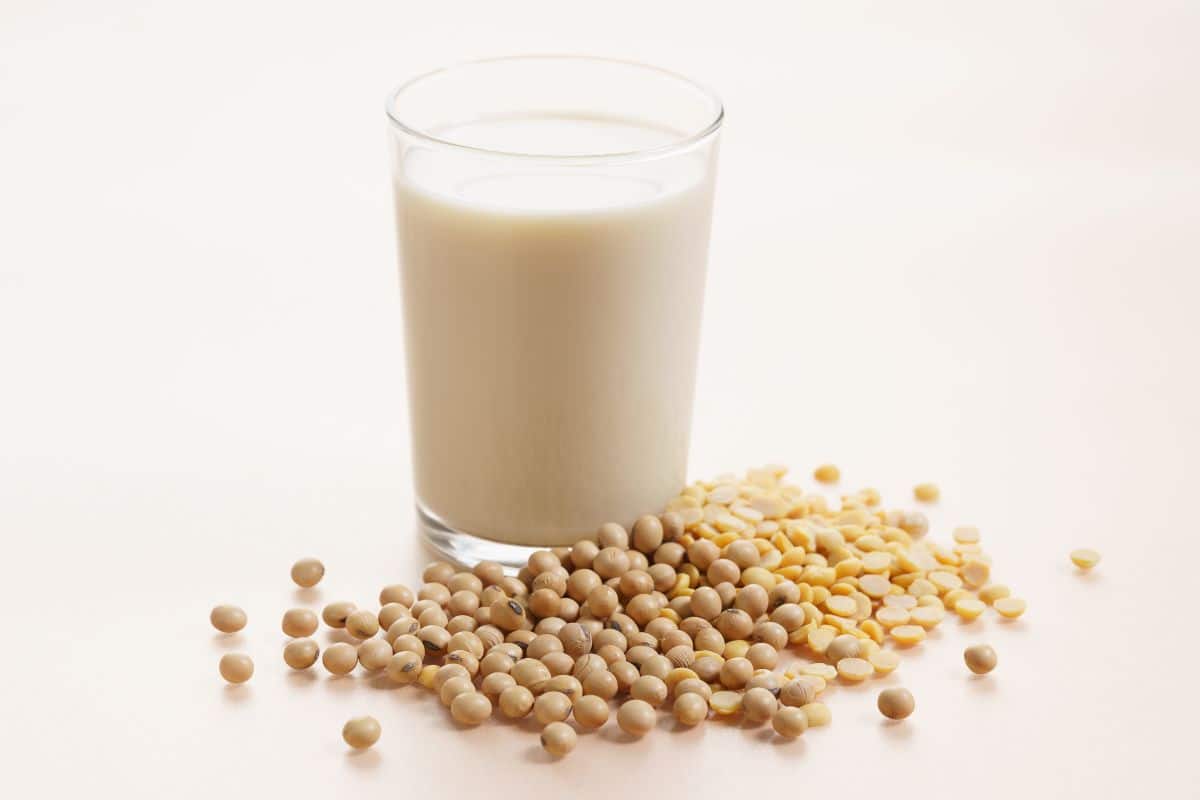 If you're looking for a dairy-free replacement for whole milk, soy milk is a great option.
The texture and flavor are both smooth and mild, much like those of oat milk. But it will taste sweeter than full milk.
Therefore, soy milk is ideal for use in sweets. Soy milk, which is the most affordable non-dairy option, is also widely available in most supermarkets.
The price of soy milk is reasonable and it is easily accessible. It has a mild flavor and a texture similar to that of whole milk.
This is a great substitute for use in dessert dishes.
Conclusion
There are now several alternatives that you can use if you run out of whole milk in your fridge.
Hopefully, the list of the best whole milk substitute provided above had helped you choose what alternatives to use next.
Print
6 Best Whole Milk Substitutes
Check out these great substitutes for Whole Milk that have been shared on Pinterest.
Author:
Prep Time:

5 minutes

Cook Time:

10 minutes

Total Time:

15 minutes

Yield:

1 serving

Category:

Substitutes

Method:

Baking

Cuisine:

Substitutes
Instructions
Click on each link above to view the pin.
Learn more about the ingredient.
Purchase the ingredient.
Add a substitute to your recipe =)
Nutrition
Serving Size:

1 serving

Calories:

51

Sugar:

0.44 g

Sodium:

2295.95 mg

Fat:

5.41 g

Saturated Fat:

3.45 g

Unsaturated Fat:

0.24 g

Trans Fat:

0 g

Carbohydrates:

0.43 g

Fiber:

0 g

Protein:

0.43 g

Cholesterol:

16.95 mg
Keywords: Best Whole Milk Substitutes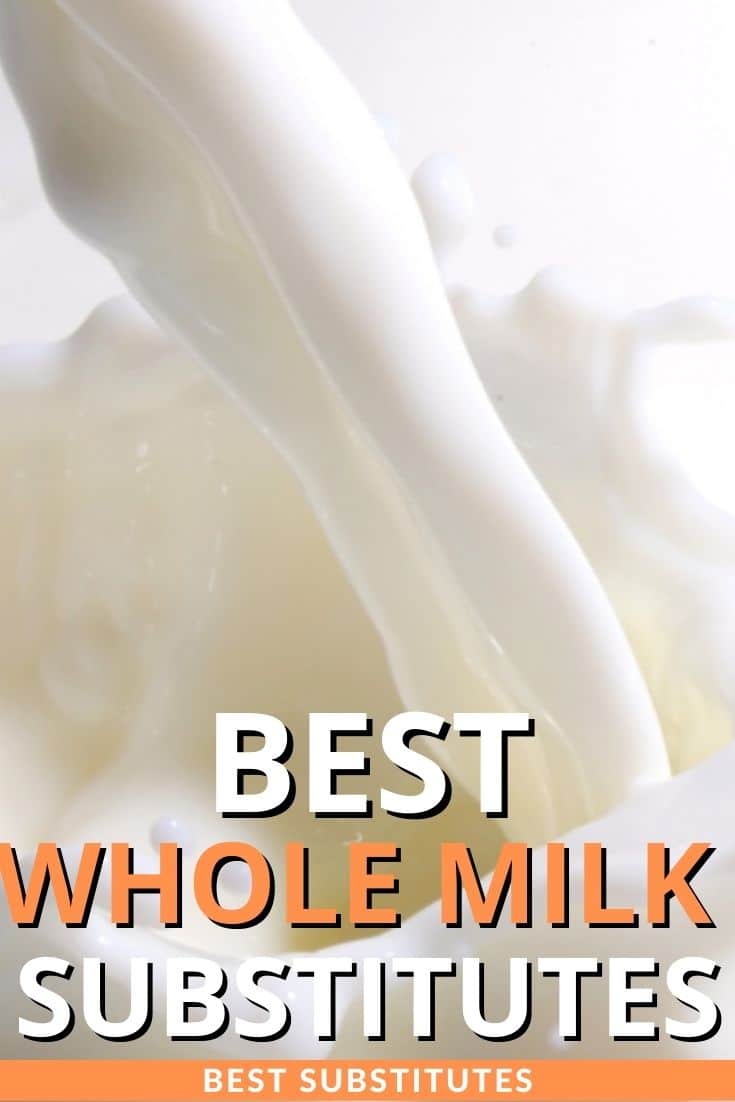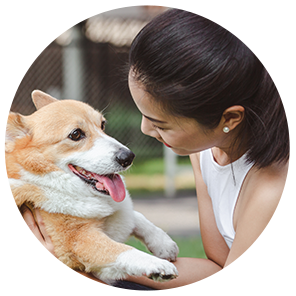 Hi, I'm Linda thanks for stopping by! We're so happy you're here. If you're a foodie and love to cook from home - you're in the right place..
LEARN MORE
Join the mailing list and receive our free newsletter!
Recipe Marker provides you with the best information about home cooking tips, recipes, ingredient substitutes and more. Check out our blog to see the latest articles.