What to Do with Old Pots and Pans (Updated 2023)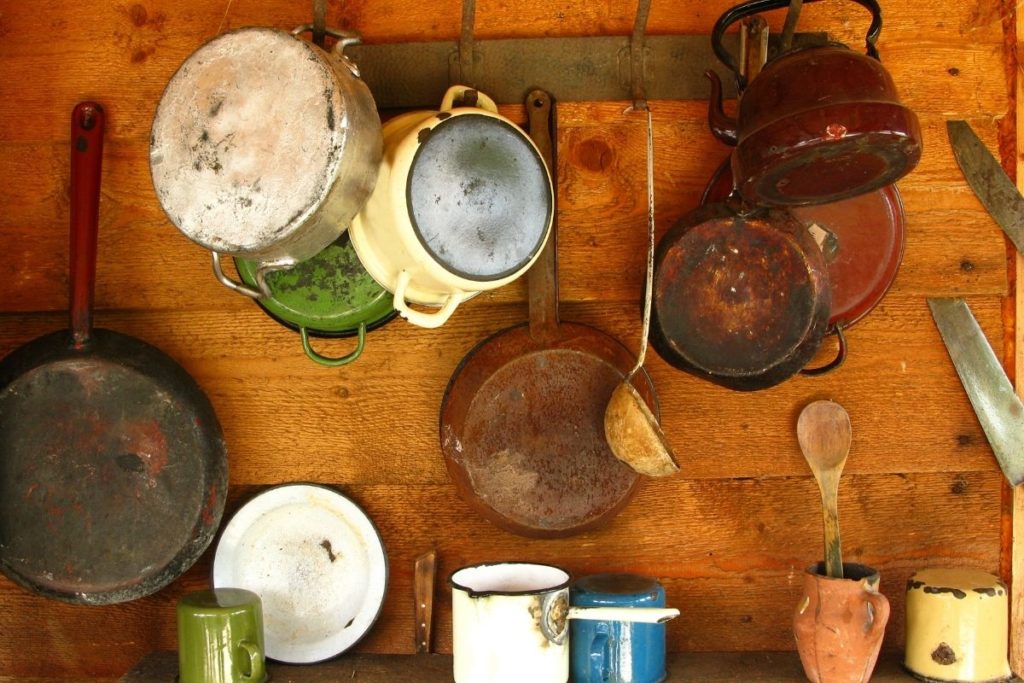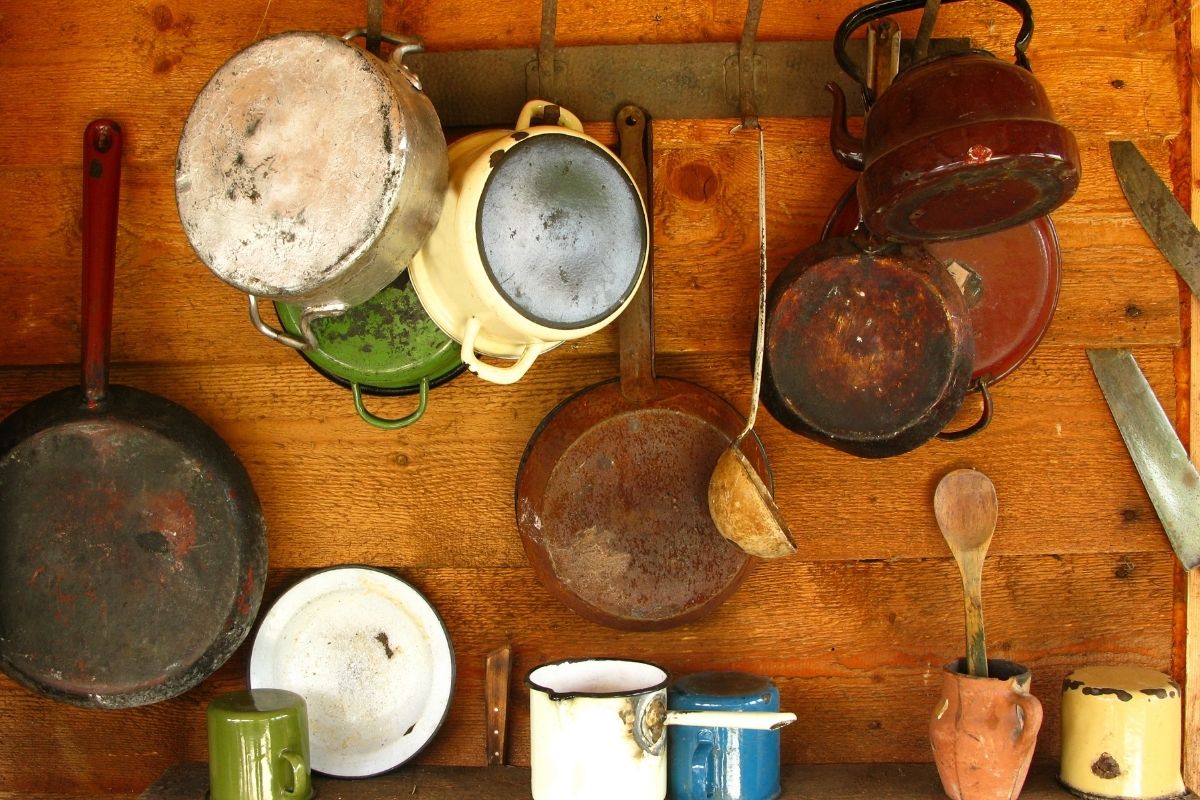 Are you wondering what to do with old pots and pans? We have some creative suggestions.
As they say, there are a lot of ways to upscale old things to make them functional and not go to waste. Pots and pans are among the most useful things at home, especially when of good quality, but they are easily overlooked when damaged.
Think about it, what are you going to do with corroded pots? For one, homeowners can use them for campfire season, separating containers for rubbish and other ingredients. Simply sanitize the surface and it's good to go.
Interested to learn more ways to recycle and repurpose old pans? Read on to find more ideas you can try at home.
Recycling Rules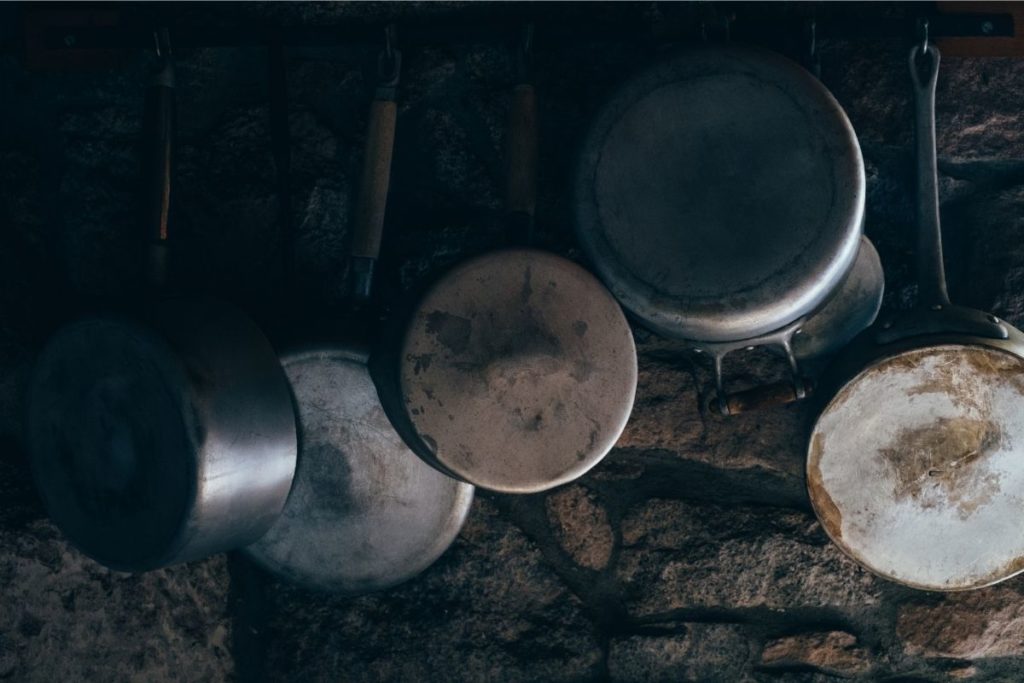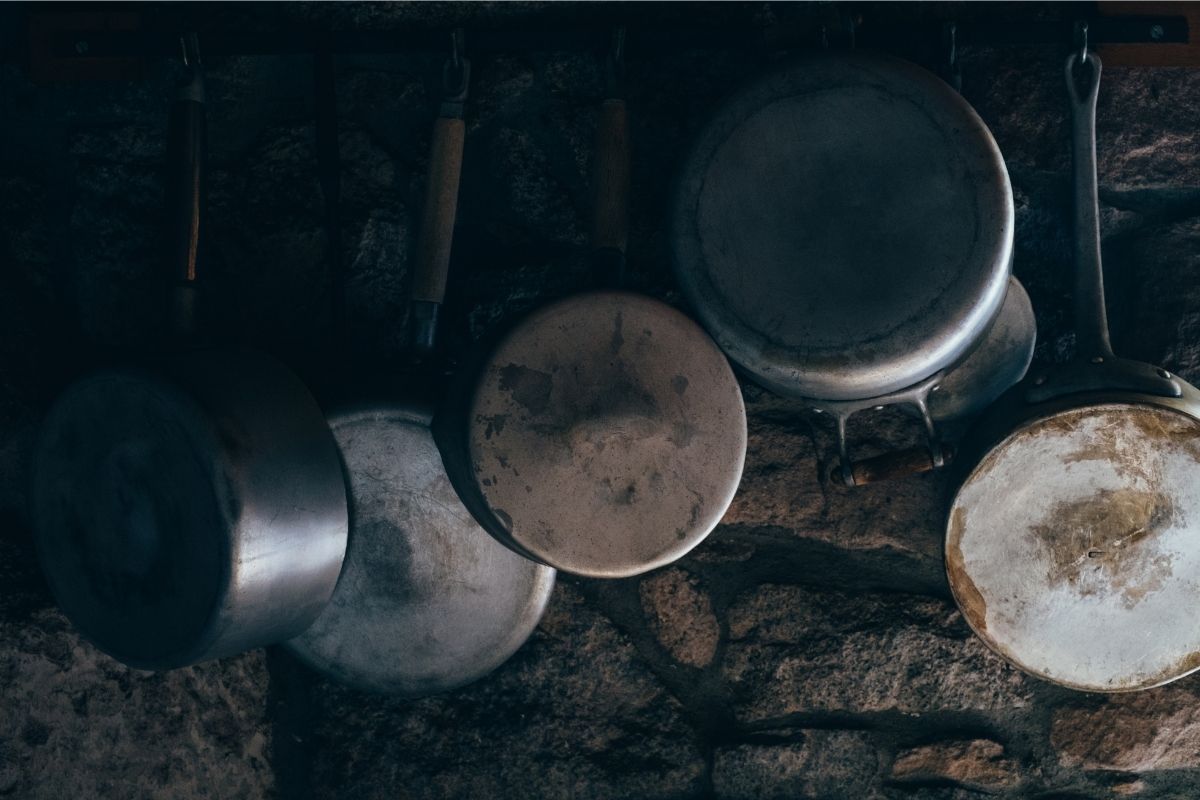 When handling food, local governments and municipalities have rules when disposing of metal scraps like pots or pans.
Because some have toxic chemical coatings that can affect the quality of food, you want to get rid of damaged pans immediately. Though, if you're recycling for other functions, like storage or decor, you are free to do so.
Teflon pans need to go straight into the garbage, as the old material contains harmful chemicals. However, also take note that some manufacturers accept old items for recycling.
Some prized pots have a lifetime warranty, so if it needs to be fixed, you can just reach out to the manufacturer. If the cookware is coated, some manufacturers allow re-coating so it doesn't end up in the trash or local scrapyard.
Either way, if it works for you, going to the junkyard can mean additional money for getting rid of the old pots and pans.
What to Do with Old Pans and Pots
Check out some ideas for disposing of and finding new purposes for the old cookware sitting in your kitchen.
Donate to Goodwill
National retailers like Goodwill accepts donations in the form of second-hand items. Stores accept all kinds of plates, pans, silverware, pots, and other cooking items.
However, note that not all old items are accepted as everything needs to be in usable condition. For cookware, the items must be clean and not in a deteriorating state.
Local employees are tasked to distinguish what's accepted and not, but you can always head to Goodwill to drop off your old pots. It's a good way of helping others who need kitchen utensils.
Use as Toys
If you have a toddler at home, you can just pass your old pots and pans to them. This is especially true for compact pots and pans, as kids can play with them and pretend they're cooking.
Kids with a small kitchen set can take advantage of old pots to make imaginary recipes, teaching them how to get around the kitchen and make meals. As parents, just are responsible for heavy pots and pans.
Additionally, little ones should be supervised when playing with these items.
Turn into Planters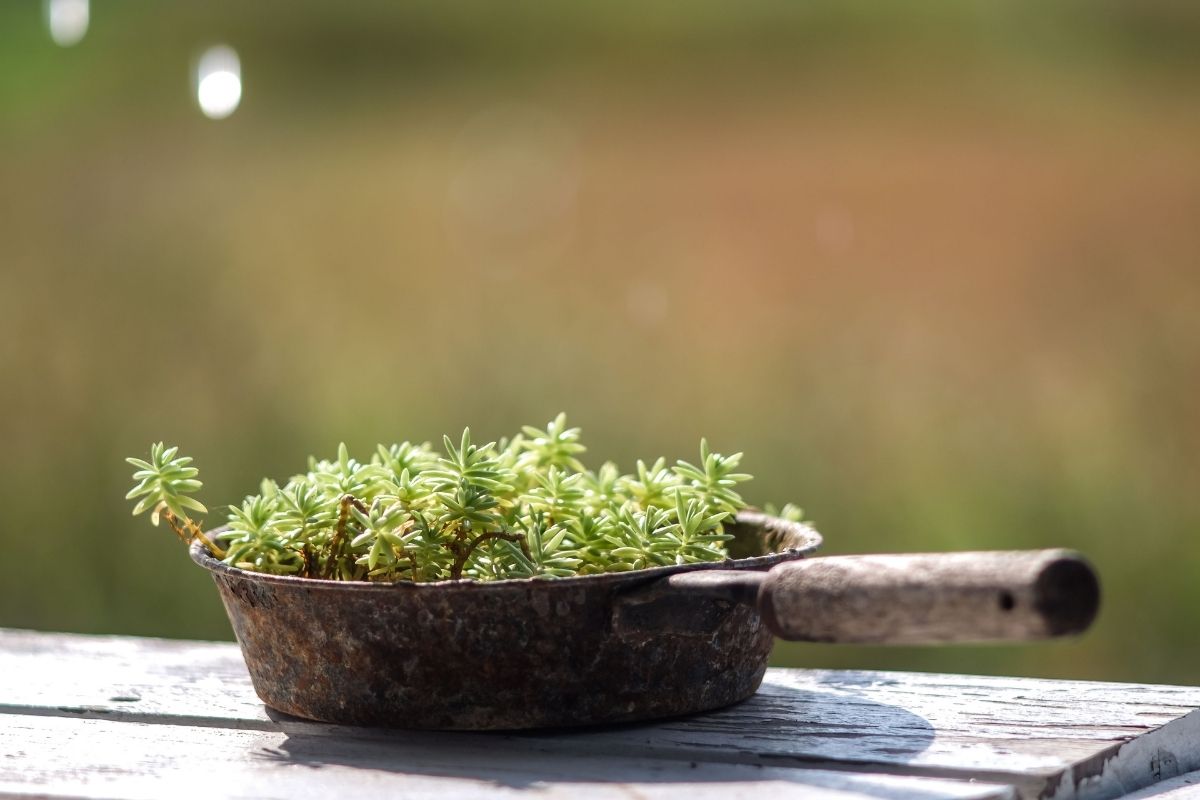 Start making cute planters for your garden with quirky, old pots and pans. An old stockpot and saucepan add character to the yard, and you can even hang them.
An old frying pan can also serve as a drip tray, which is an amazing way to repurpose it. Planters can last for many years, extending the life of the material.
So, the next time you want to enhance your garden, there's no need to buy new planters.
Recreate Kitchen Hooks
One creative and fun way of reusing old pots and pans is to turn the lids into kitchen hooks. Simply get a piece of wood and attach the old lids to accommodate aprons, kitchen towels, and the like.
For a better experience, you can attach an actual hook to the lid's handle.
Transform into a Centerpiece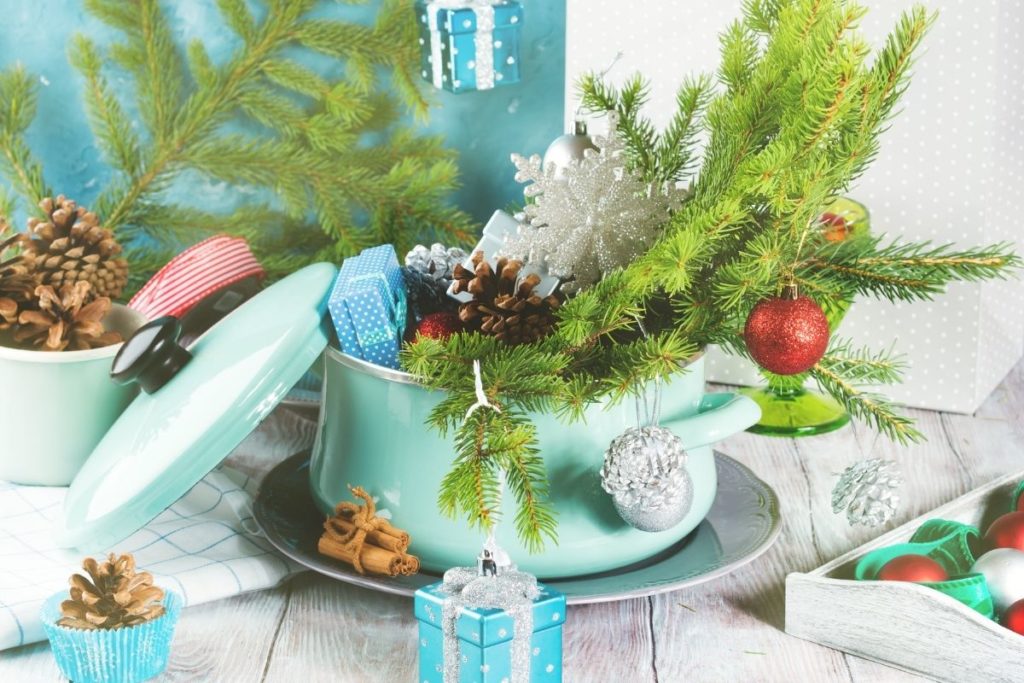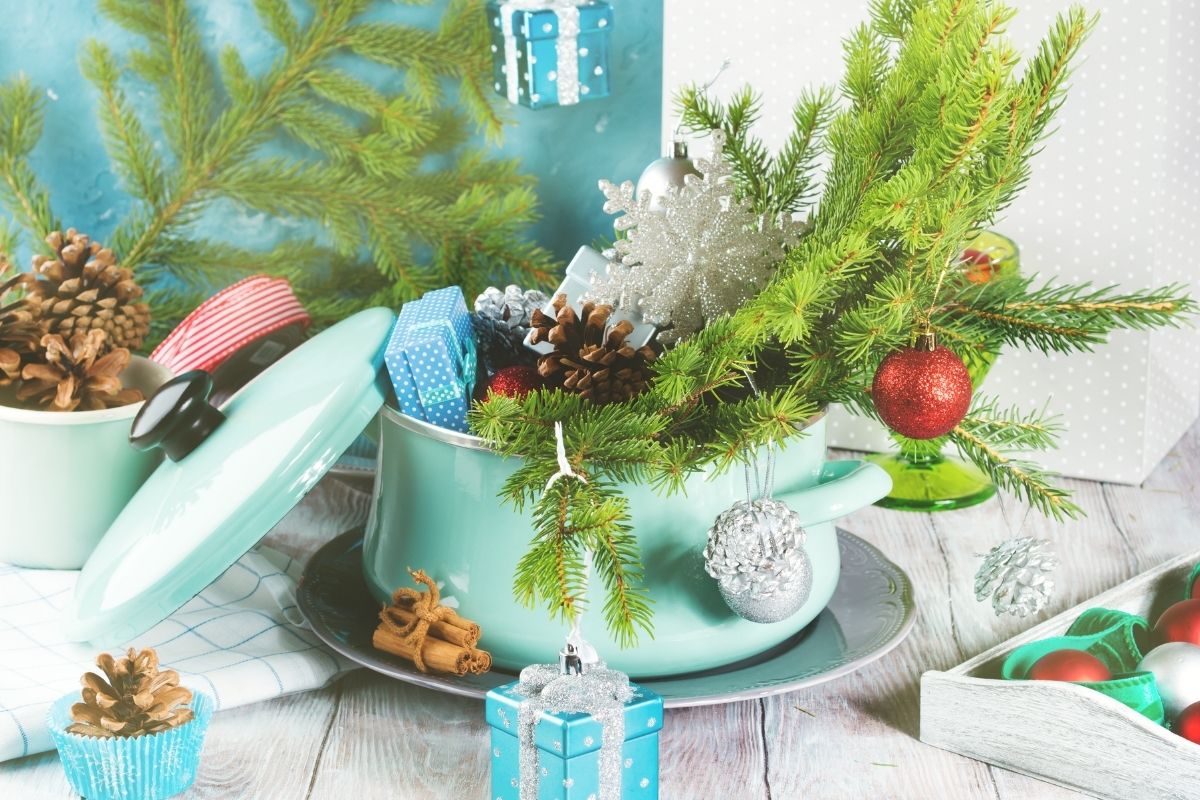 Some beautiful pots can look great in other parts of the house, like the dining room. If the quality's still great, turn an old pot and pan into a centerpiece.
Decorate with quirky items and even flowers to give it a new lease on life.
Use as Decor
Wondering what to do with old pots and pans? The easiest thing is turning them into home decor. Hang some pots in the kitchen to create an organized ambiance.
You can always repaint the material to make it look brand new and match existing home decor.
Takeaway
It's incredibly easy to repurpose old pots and pans, just use your creativity and imagination. Check out the mentioned ways you can recycle old pots using them for a variety of things.
Hi, I'm Linda thanks for stopping by! We're so happy you're here. If you're a foodie and love to cook from home - you're in the right place..
LEARN MORE
Join the mailing list and receive our free newsletter!
Recipe Marker provides you with the best information about home cooking tips, recipes, ingredient substitutes and more. Check out our blog to see the latest articles.