13 Best Sides for Fried Chicken Meals (updated 2023)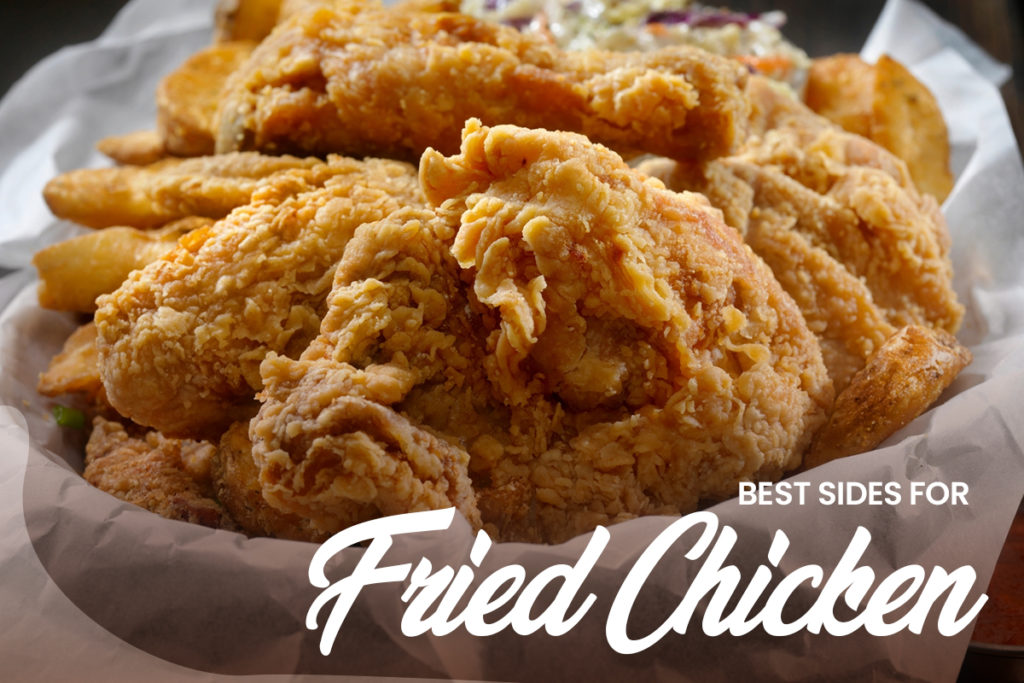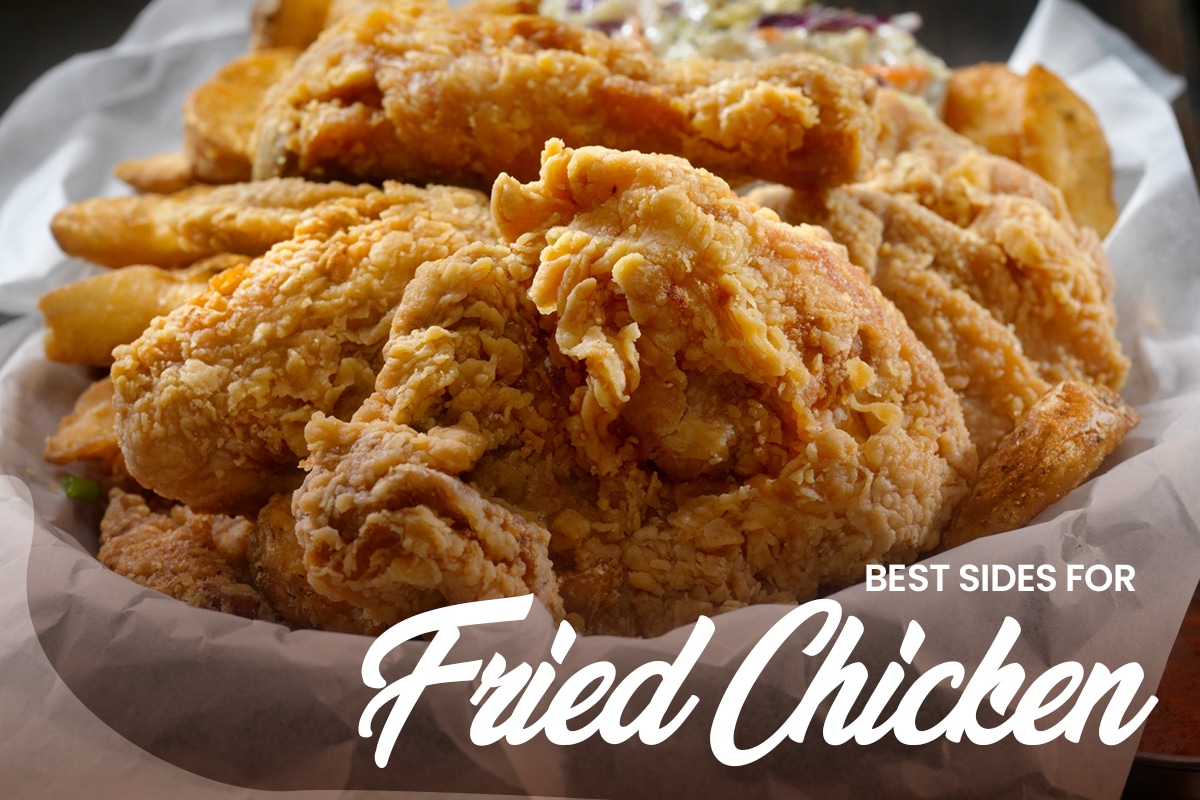 The wonderful thing about fried chicken is how versatile it is. This delicious main course goes well with a wide variety of side dishes, all of which have different tastes and textures. To uncover the best sides for fried chicken, read on.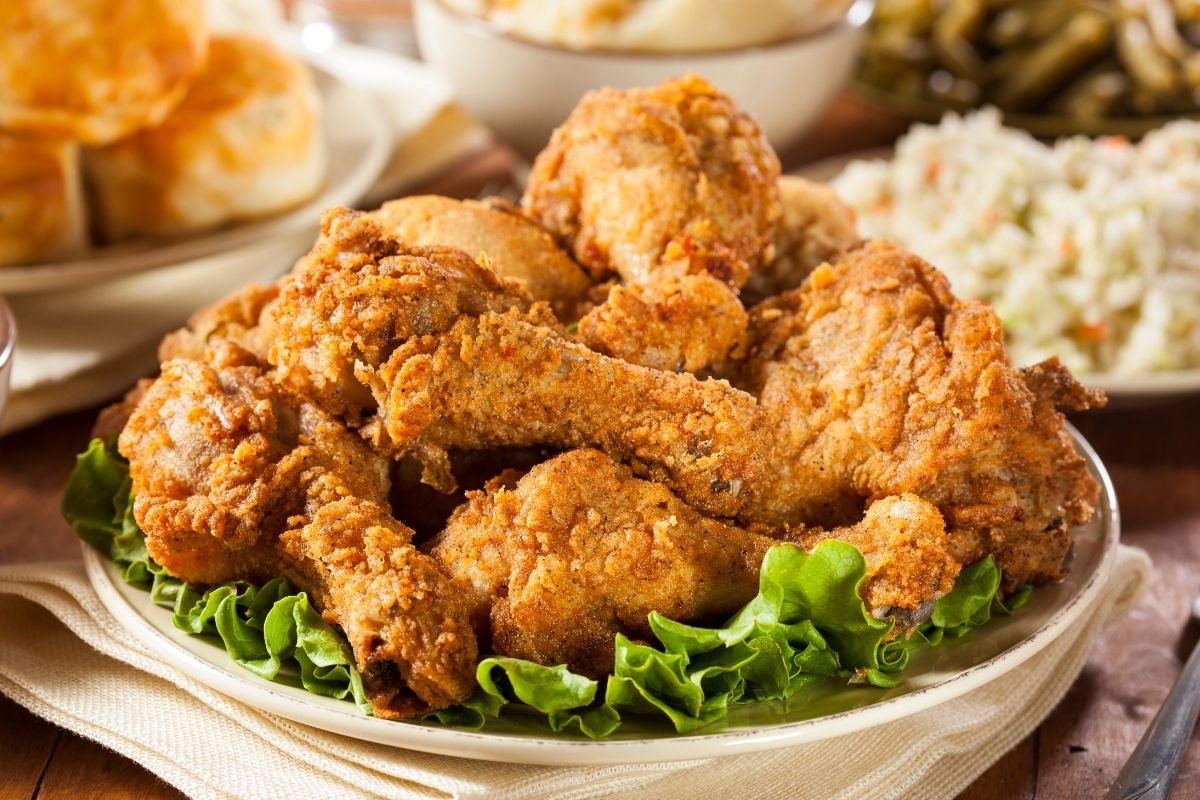 Fried chicken tastes great with many sides, from vegetables and salads to potatoes and corn. You can explore a lot of easy recipes to take your dining experience to another level.
13 Best Sides for Fried Chicken
1. Coleslaw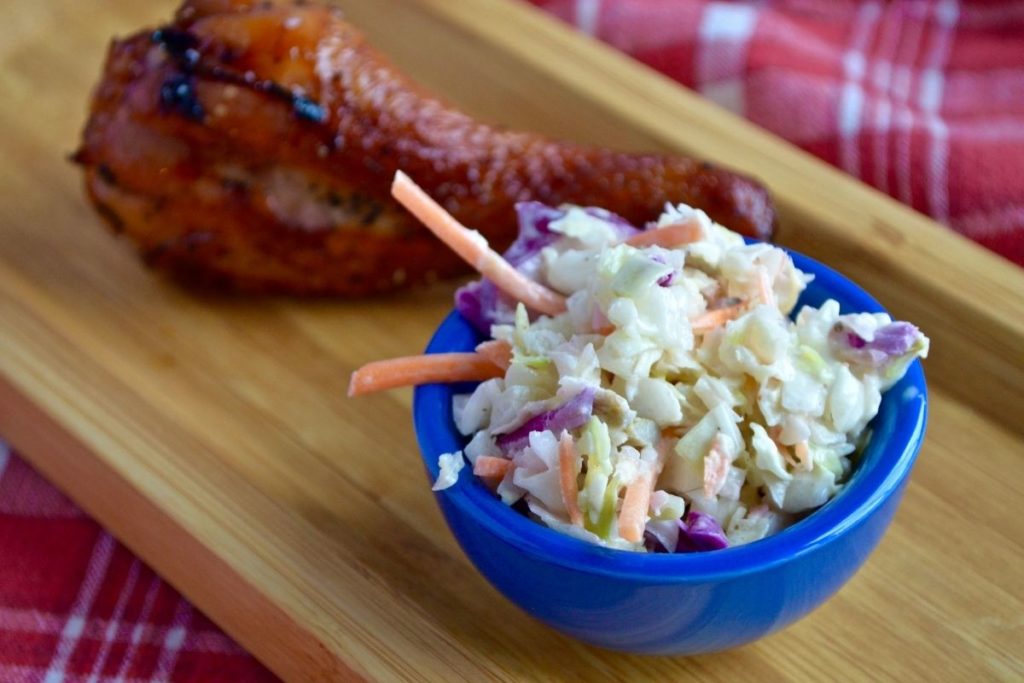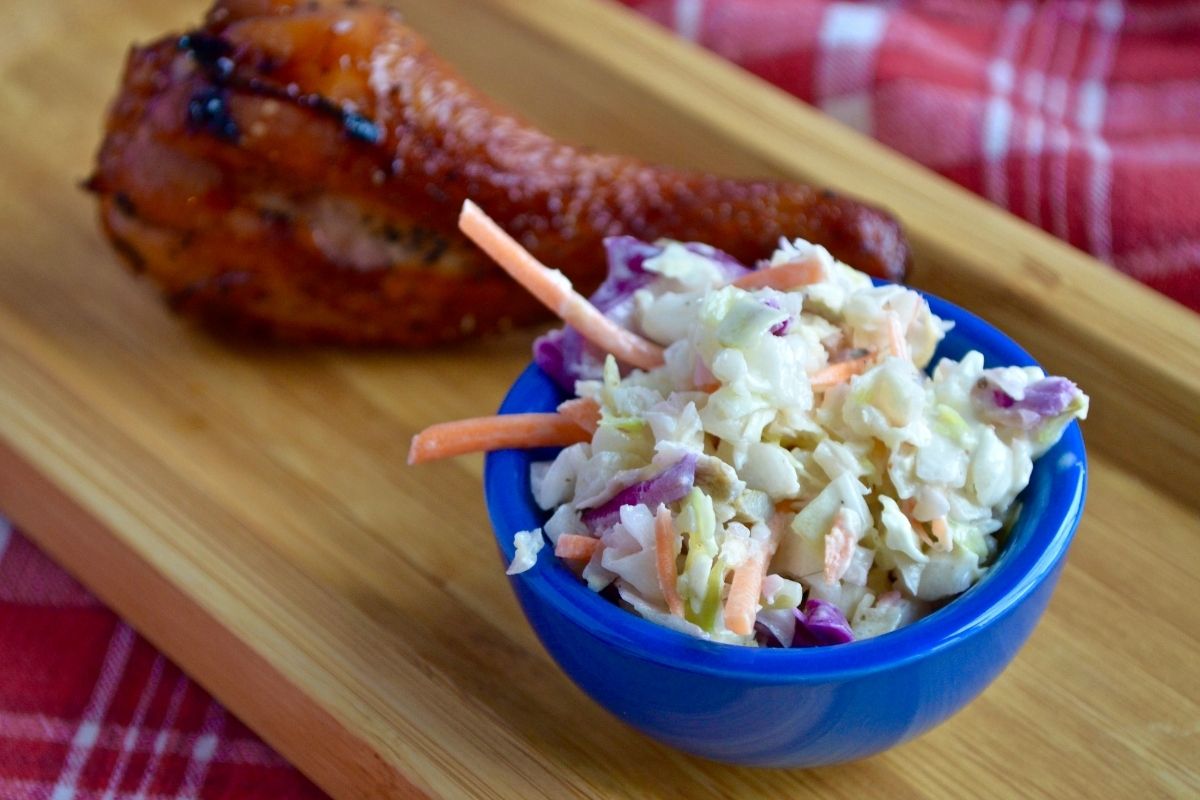 If you're searching for a light and fresh side dish, a basic coleslaw is a good option to serve with fried chicken.
Try serving the vinegar-based version of coleslaw rather than the richer mayo-based one. It is more refreshing and crunchy to go with the main course.
You can use apple cider vinegar and add some Dijon mustard to make it tangier. This crisp coleslaw has a mildly sweet, tart, and acidic flavor that complements the savory fried chicken well.
2. Cherry Tomato Salad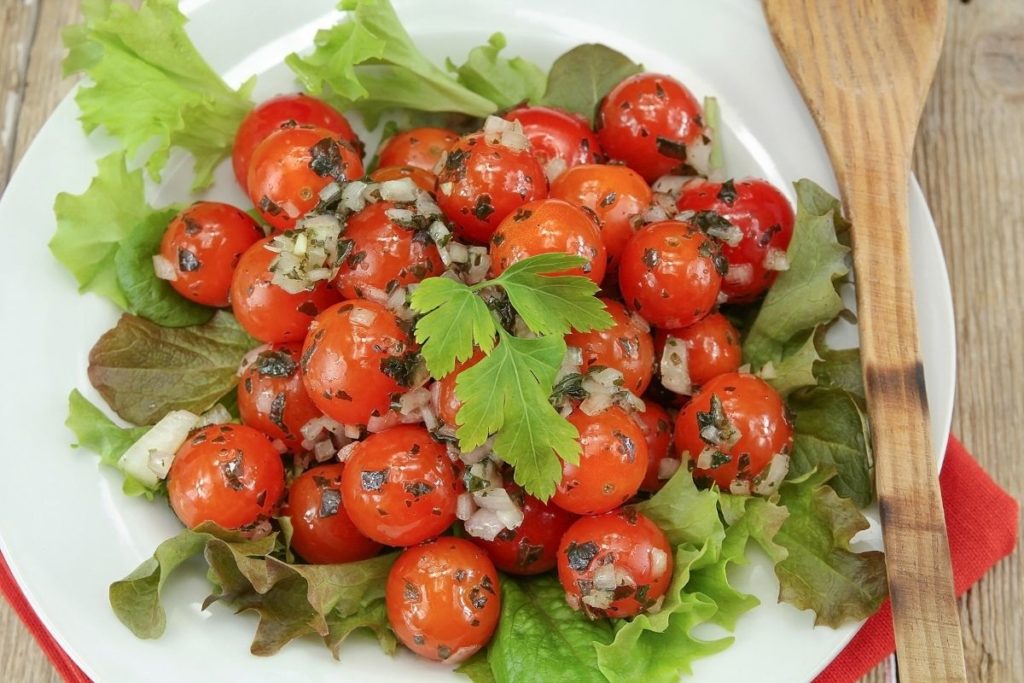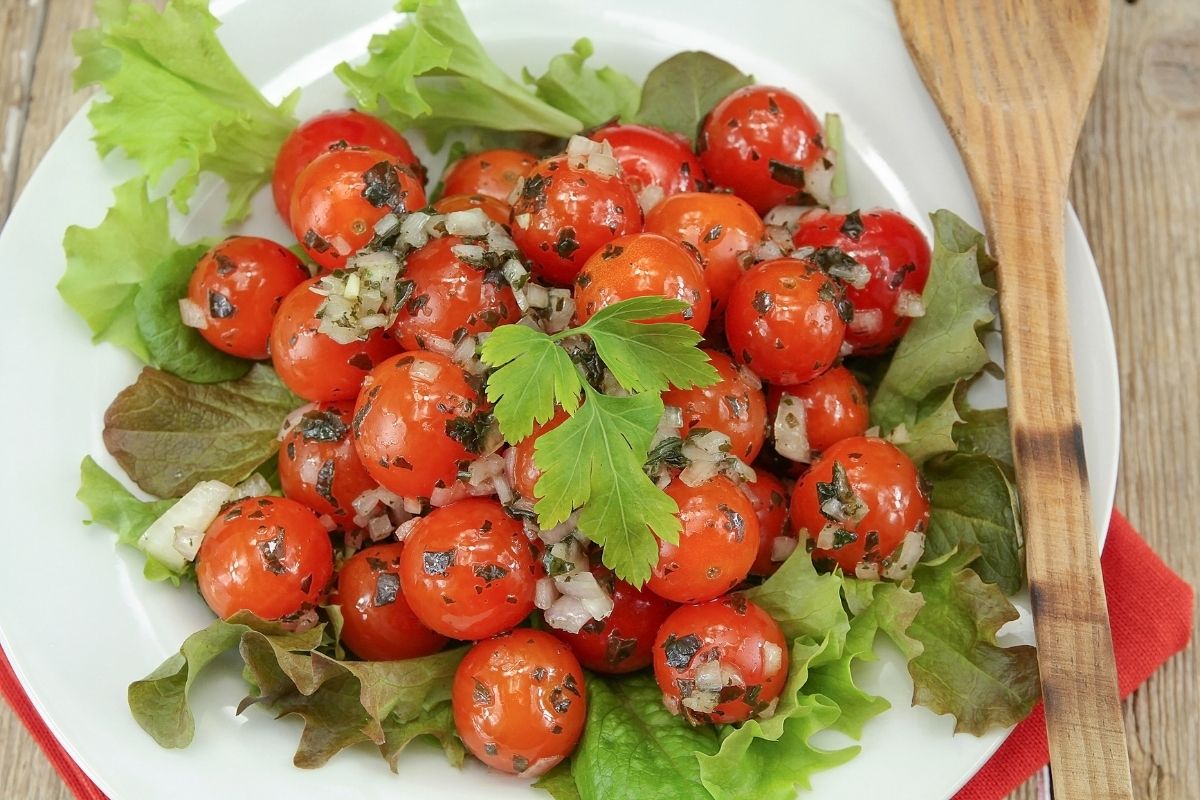 Salad is a favorite side dish for many main courses, including fried chicken. Cherry tomato salad is ideal for summer since it incorporates fresh and flavorful ingredients.
Cherry tomatoes, apple cider vinegar, honey, garlic, basil, and Italian seasoning combine in this dish.
Why not create your own version by adding or replacing certain ingredients? Use maple syrup as a substitute for honey if you want a vegan-style salad.
3. Baked Beans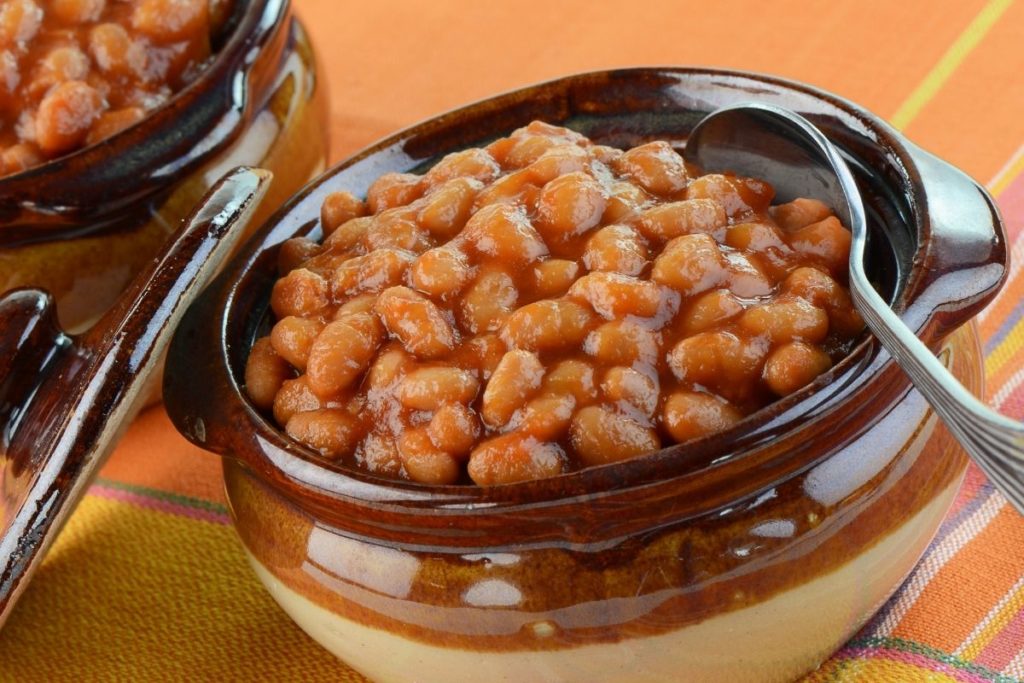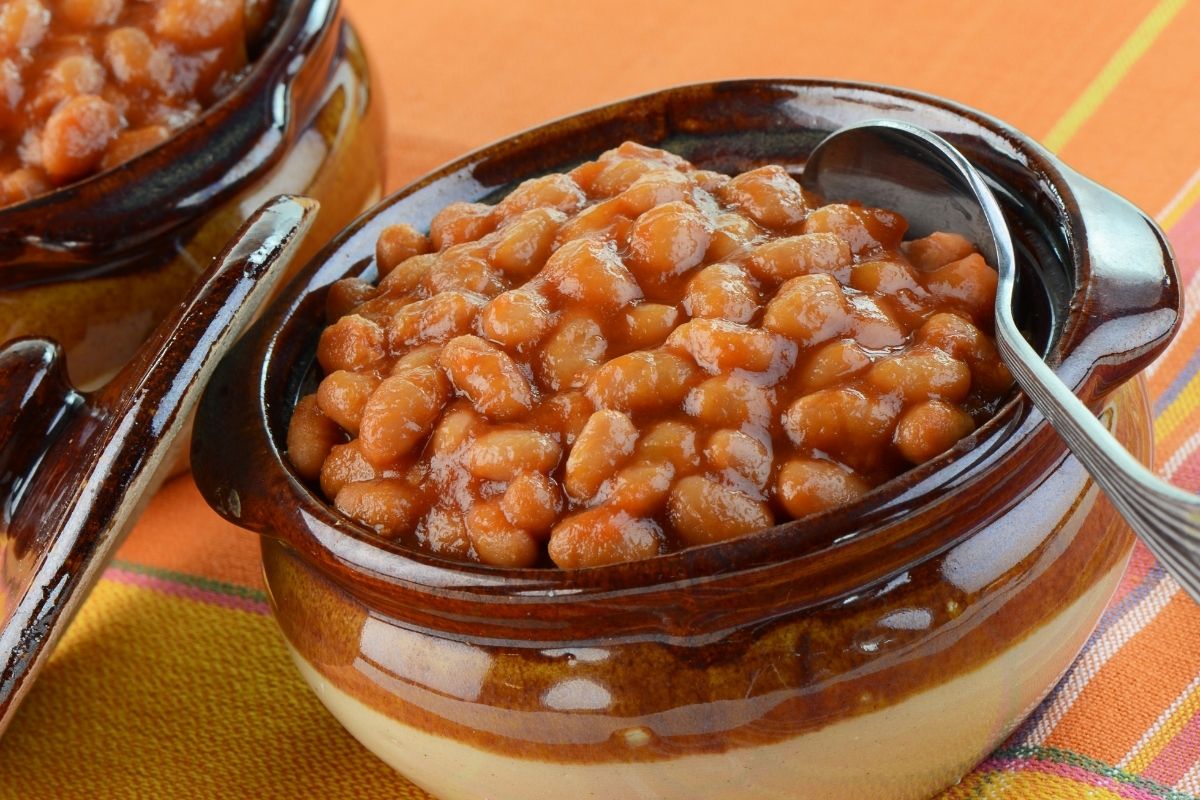 Do you like beans? Try out baked beans as a side dish. Their sweet and smokey taste matches perfectly with the seasoned chicken.
Moreover, baked beans are filling, so they will readily satisfy all those empty stomachs. T
his option is simple and convenient to prepare.
4. Corn on the Cob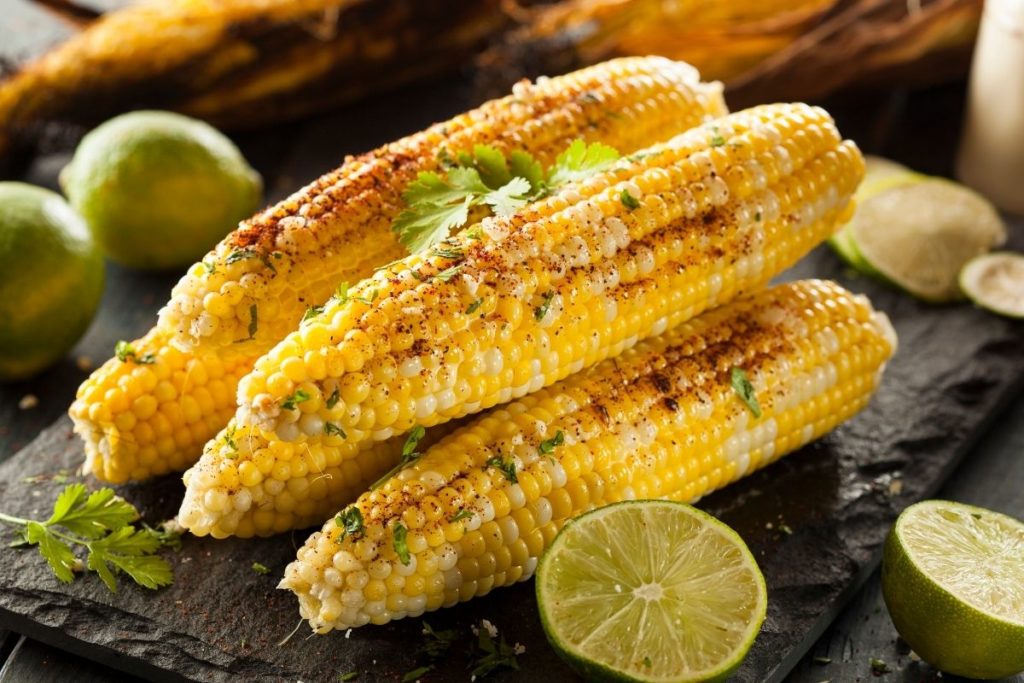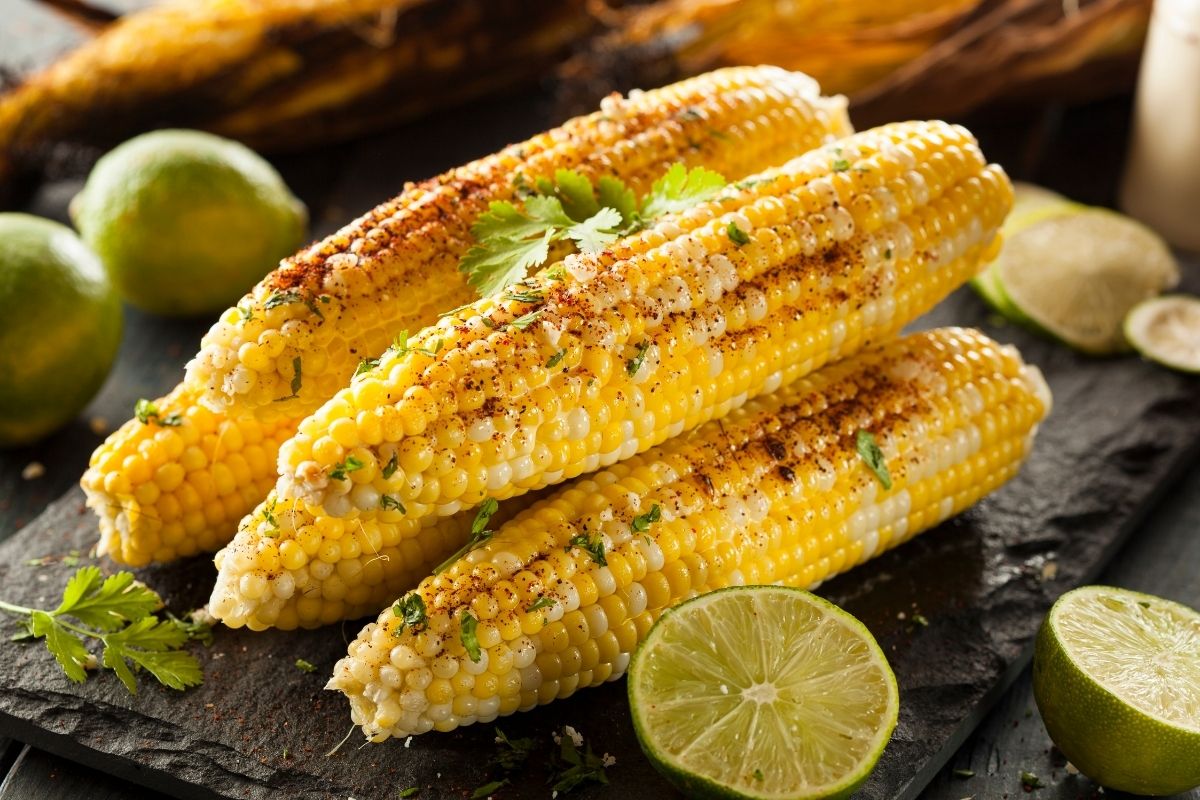 Another simple side dish that pairs incredibly well with fried chicken is corn on the cob. Corn has a sweet, soft, buttery flavor.
You can opt to grill the corn, but you can prepare corn on the cob in a variety of ways, such as using the microwave or just boiling it in water.
5. Squash Casserole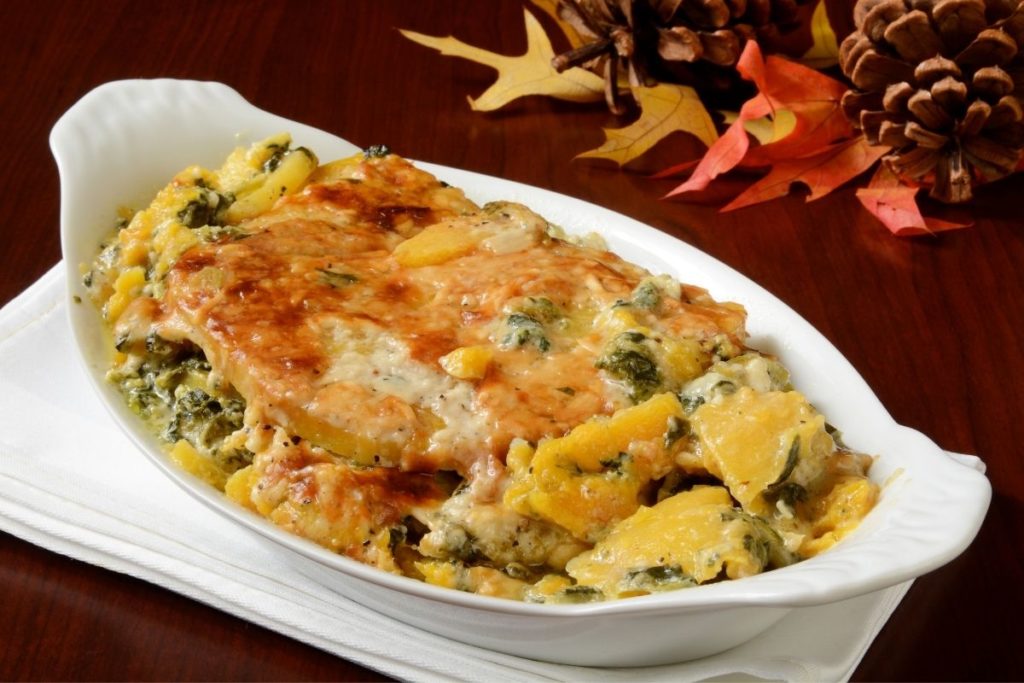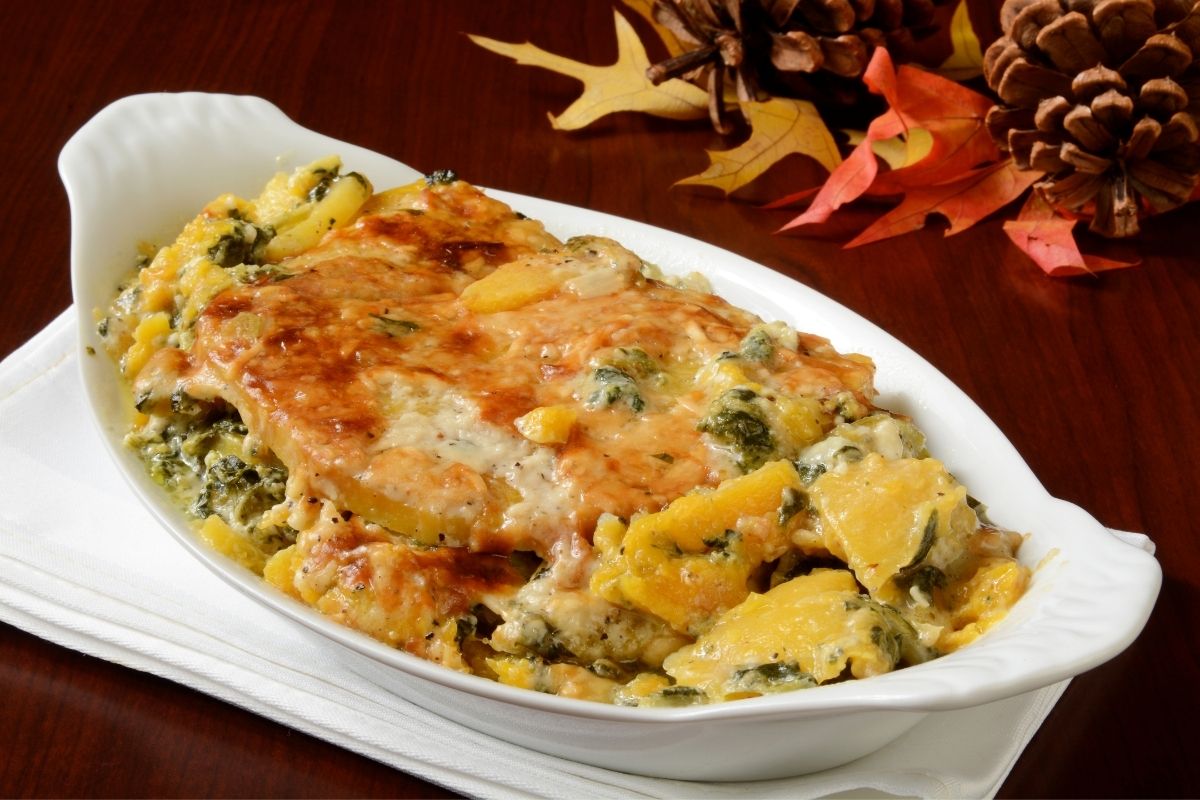 This refreshingly sweet southern staple is a must-try. A summer squash casserole is the side dish for you if you want a touch of sweetness in contrast to the hearty, savory fried chicken.
Besides, it is so simple to prepare, you can even make it using the microwave.
6. Biscuits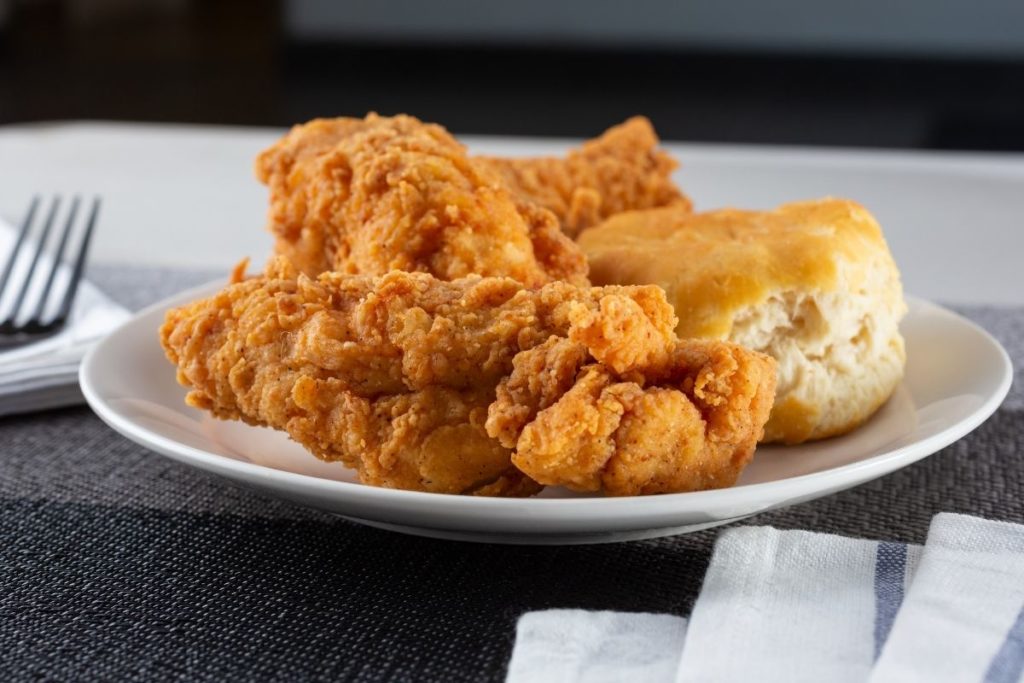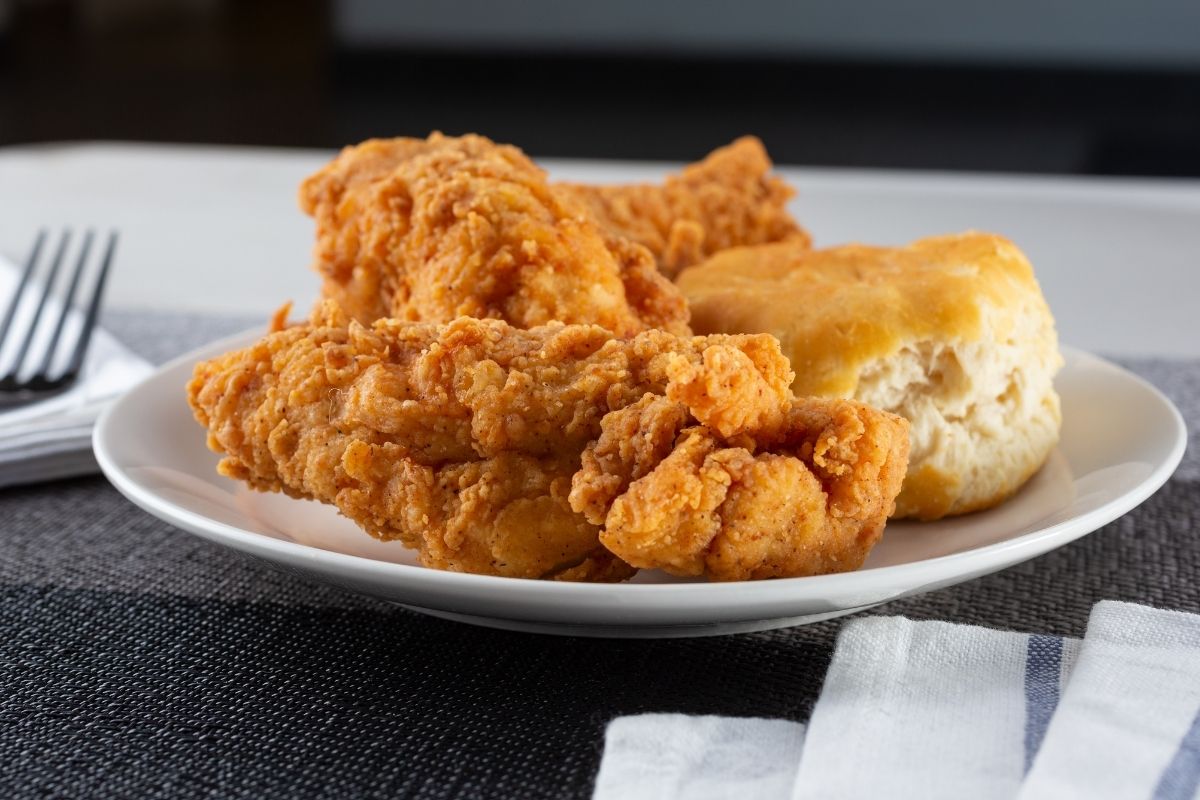 Biscuits are among the most popular fried chicken side dishes. Why? Because they complement the main dish so well.
The sweetness and softness of biscuits enhance the salty and savory flavor of the tender fried chicken.
7. Cornbread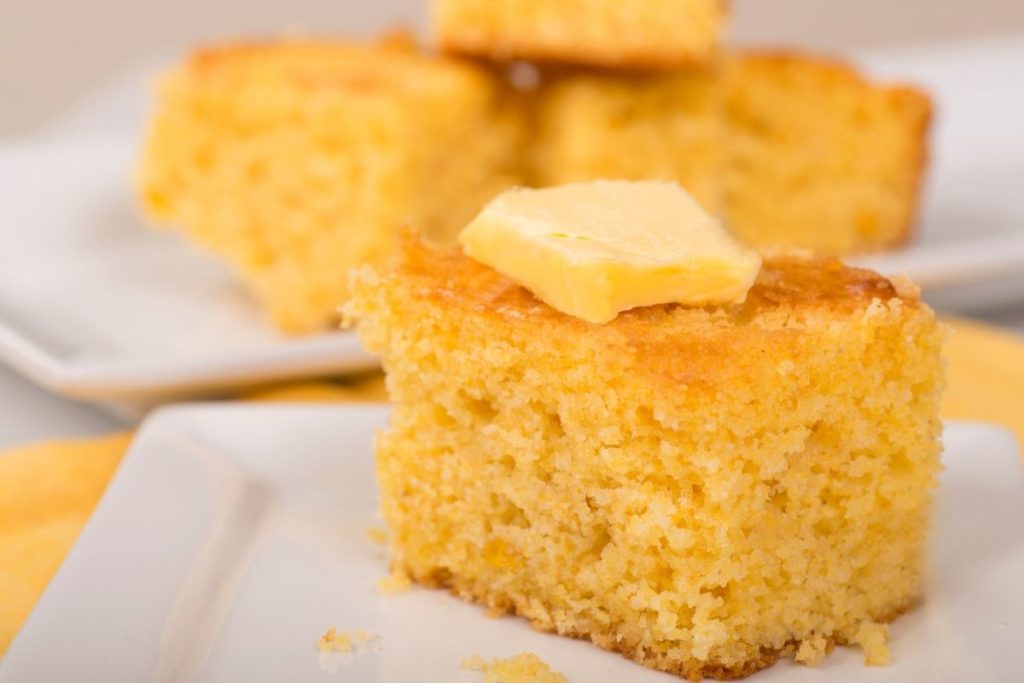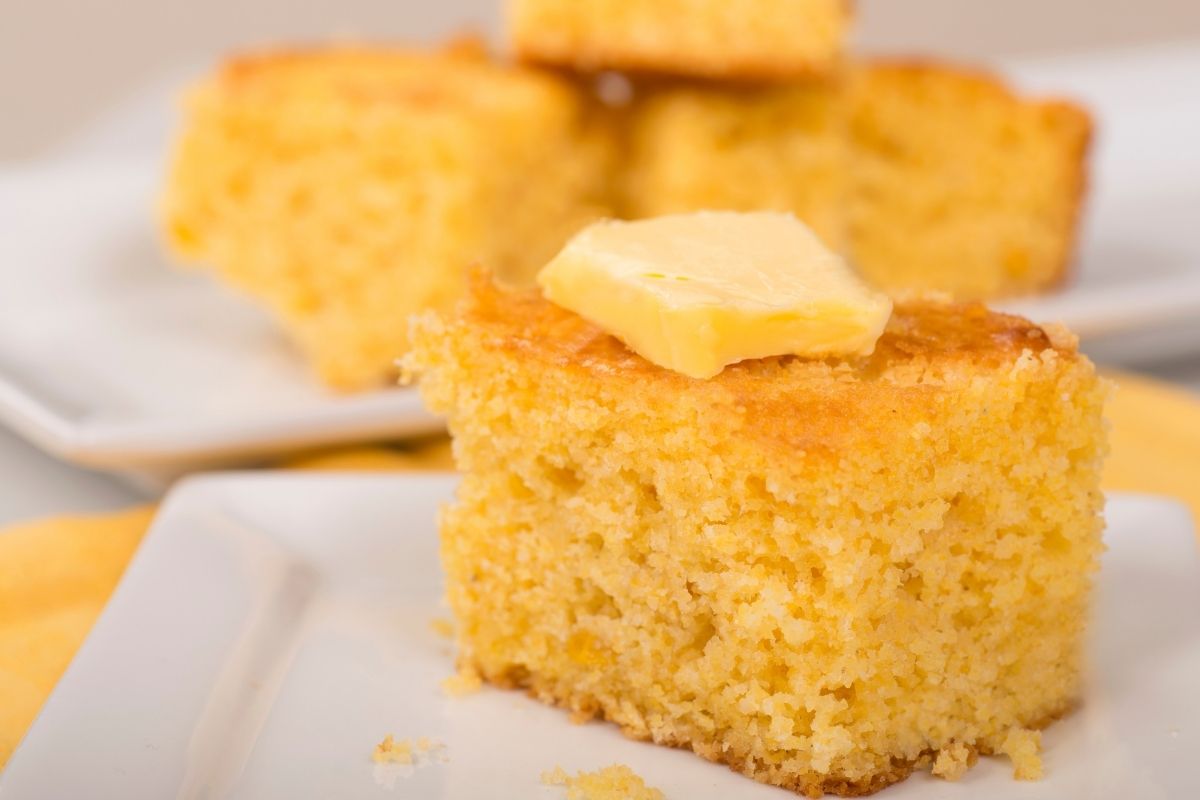 Grab some cornbread for a yummy treat. The crusty bread suits the juicy and crispy fried chicken nicely. It may also be used to absorb any remaining gravy from your fried chicken.
You can buy biscuits at stores or prepare your own. Buttermilk may be added to any biscuit recipe to make them even more delicious.
In certain southern households, serving biscuits and fried chicken together is a must.
8. Baked Potatoes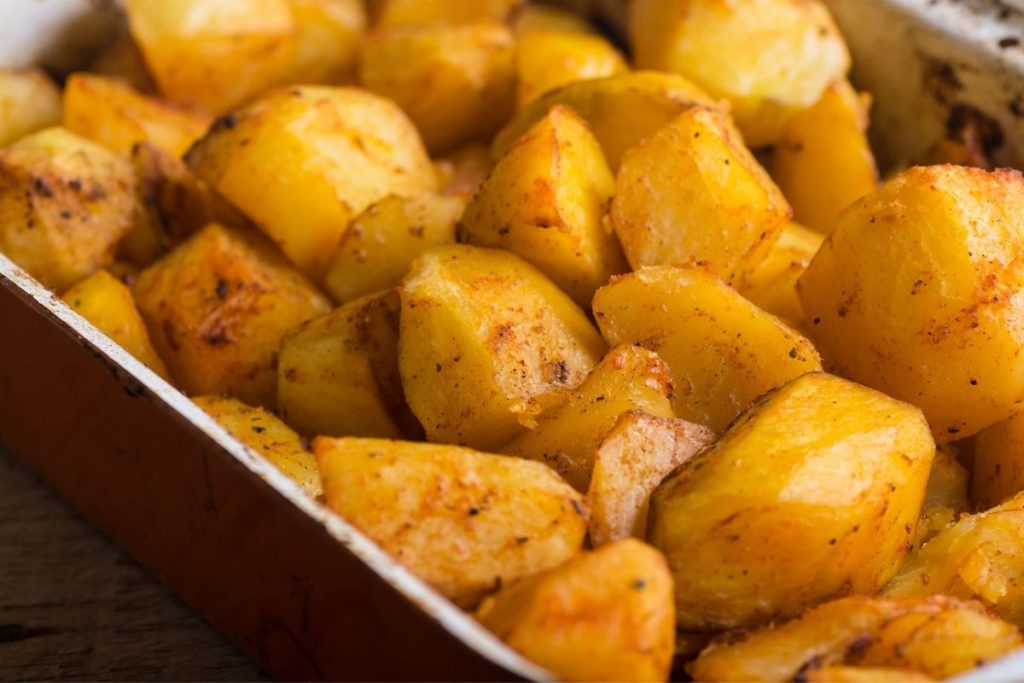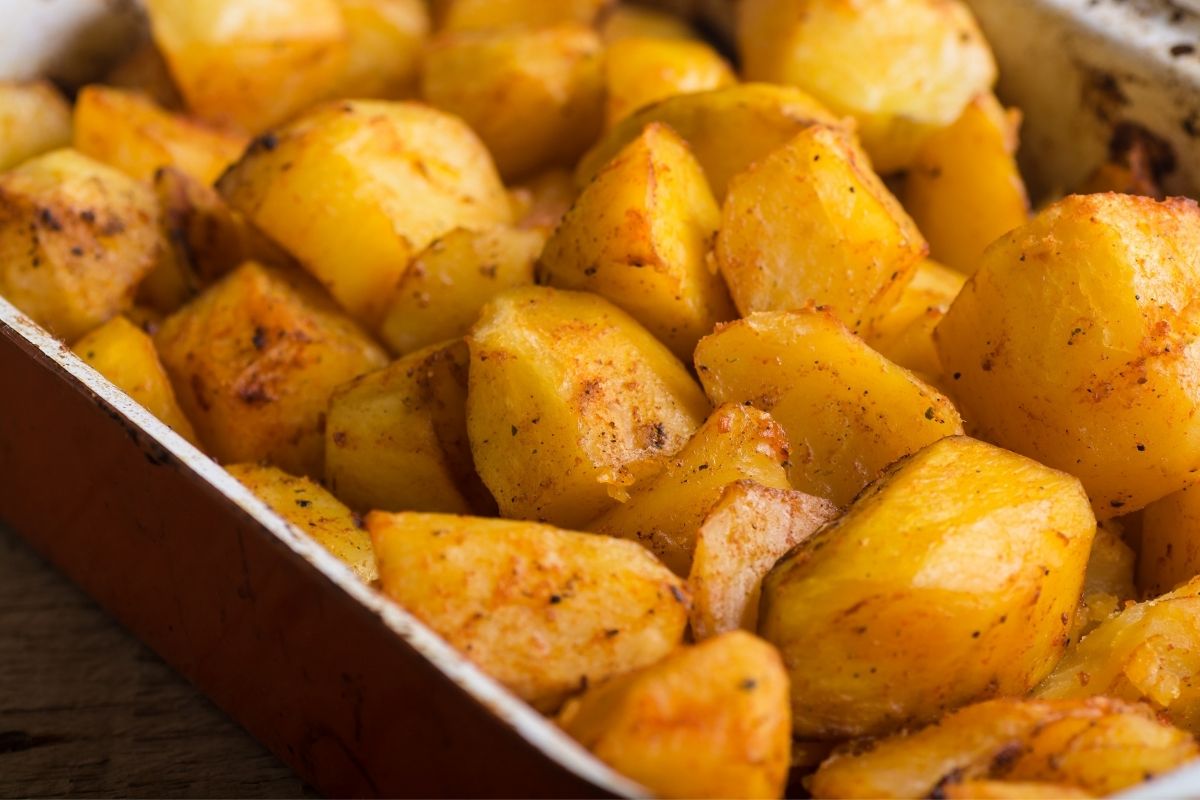 Potatoes are, without a doubt, fantastic with fried chicken. Baked potatoes are a decent pick since they have a classic potato taste and can be topped with a variety of toppings.
You can also stuff your potato with cheese, sour cream, butter, chives, and bacon.
9. Parmesan Potato Wedges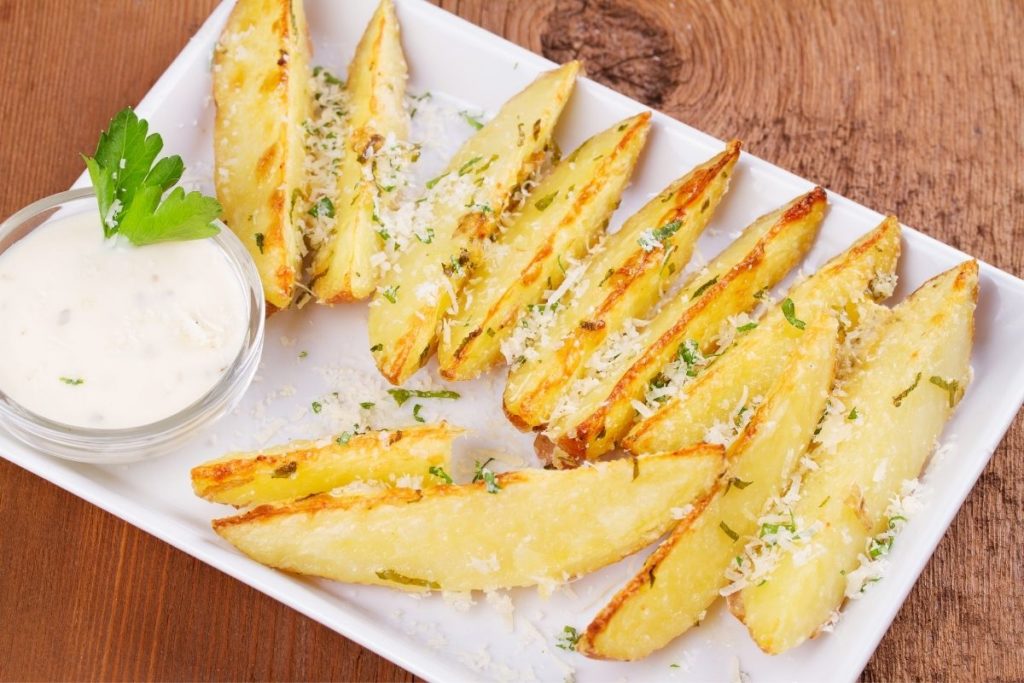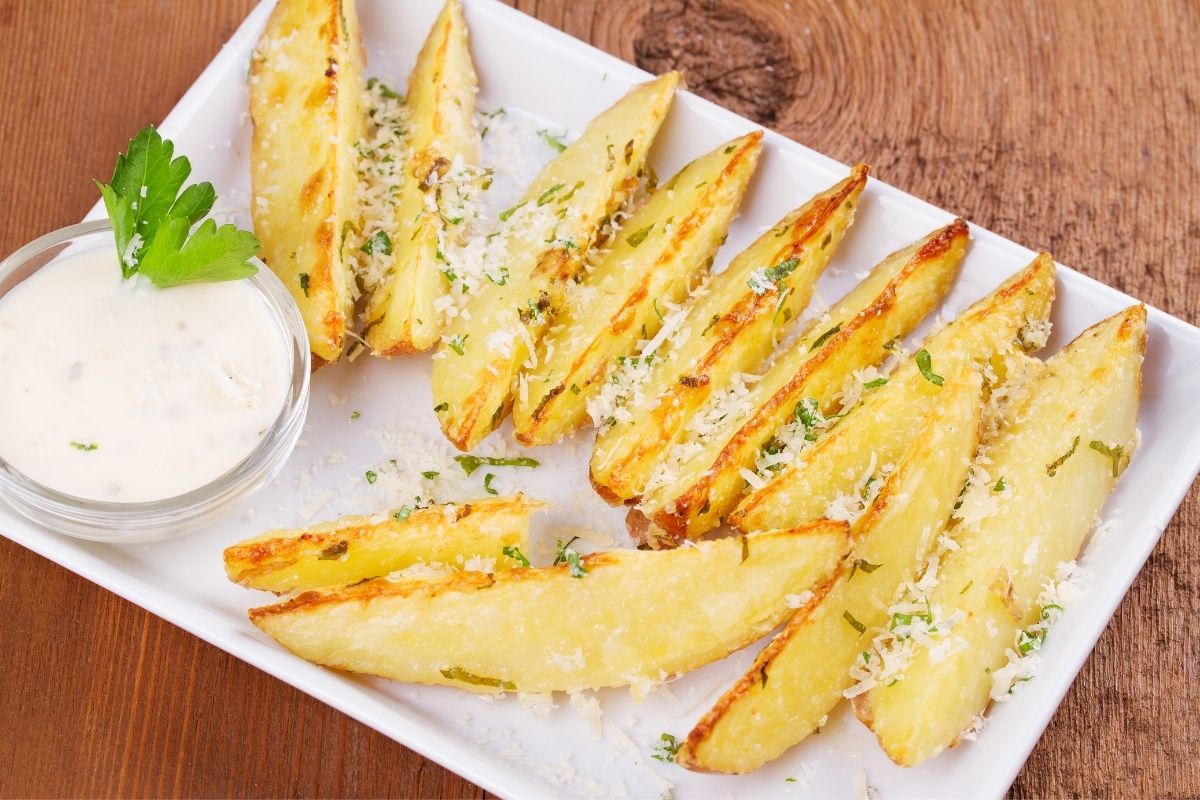 Check out parmesan potato wedges. This side dish with a fried chicken entrée makes a great pair.
Every bite offers cheesy goodness and delicious potato flavor. Don't miss this at your next meal.
10. Mac and Cheese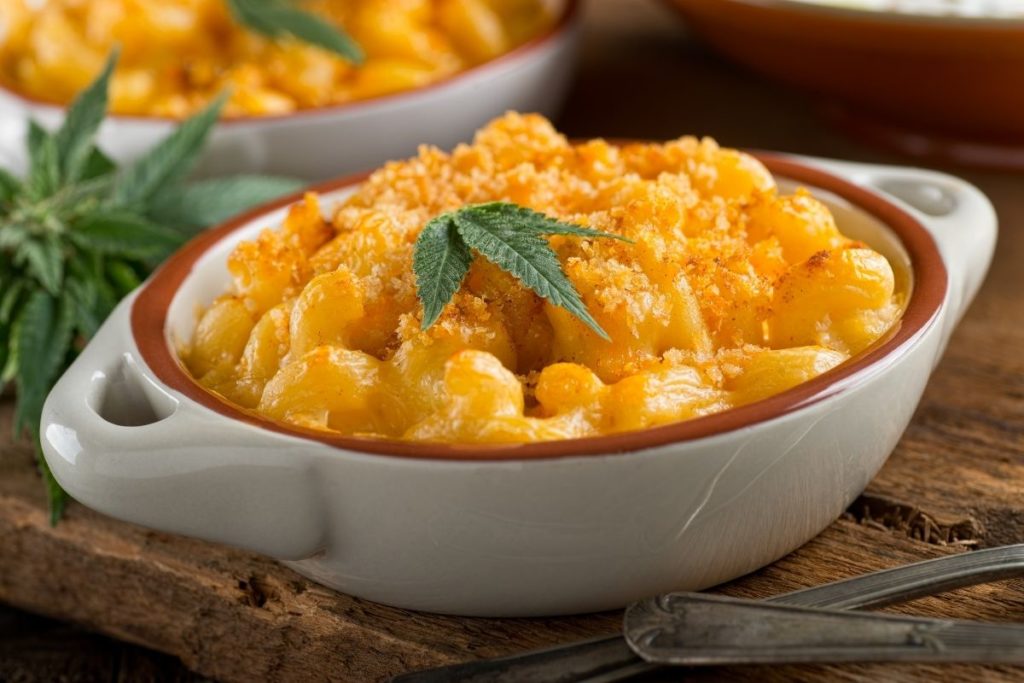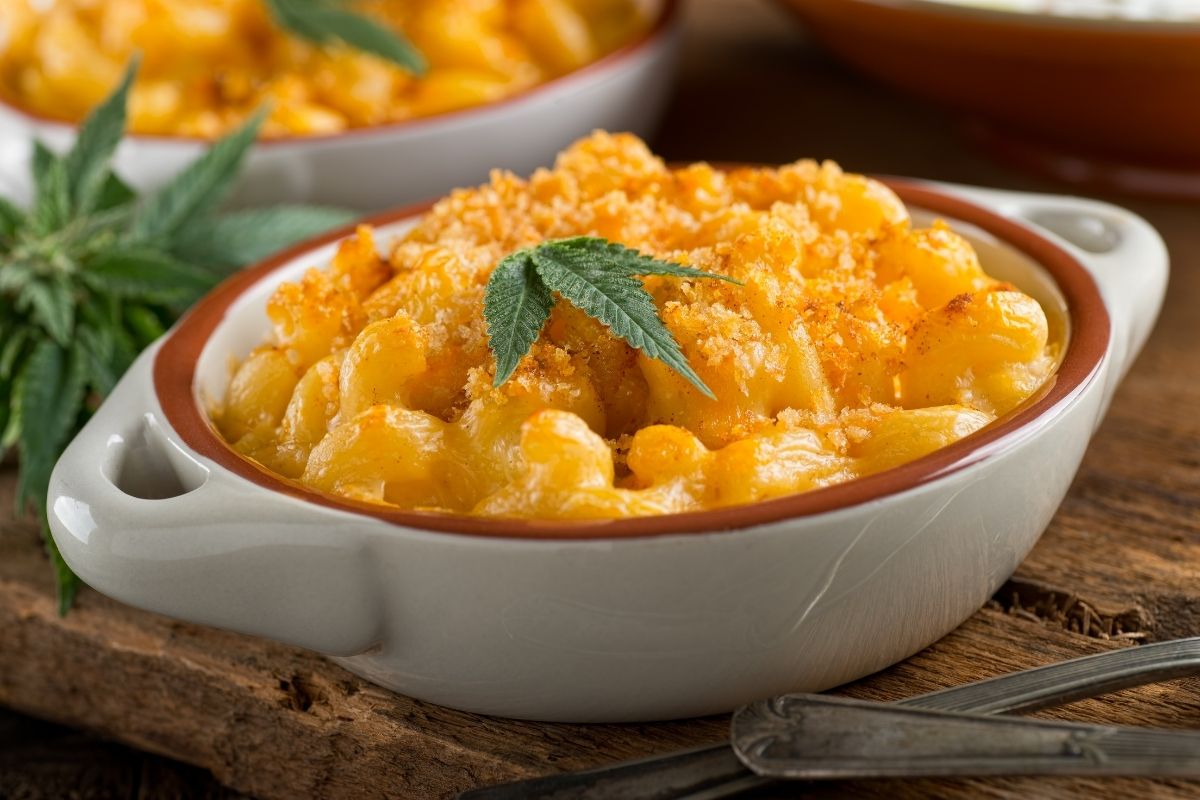 Get something starchy to balance out your protein-rich fried chicken. A classic mac and cheese dish comes highly recommended for Southern starch.
Enjoy your crispy, savory fried chicken served with a rich and creamy pasta dish.
11. Peach Cobbler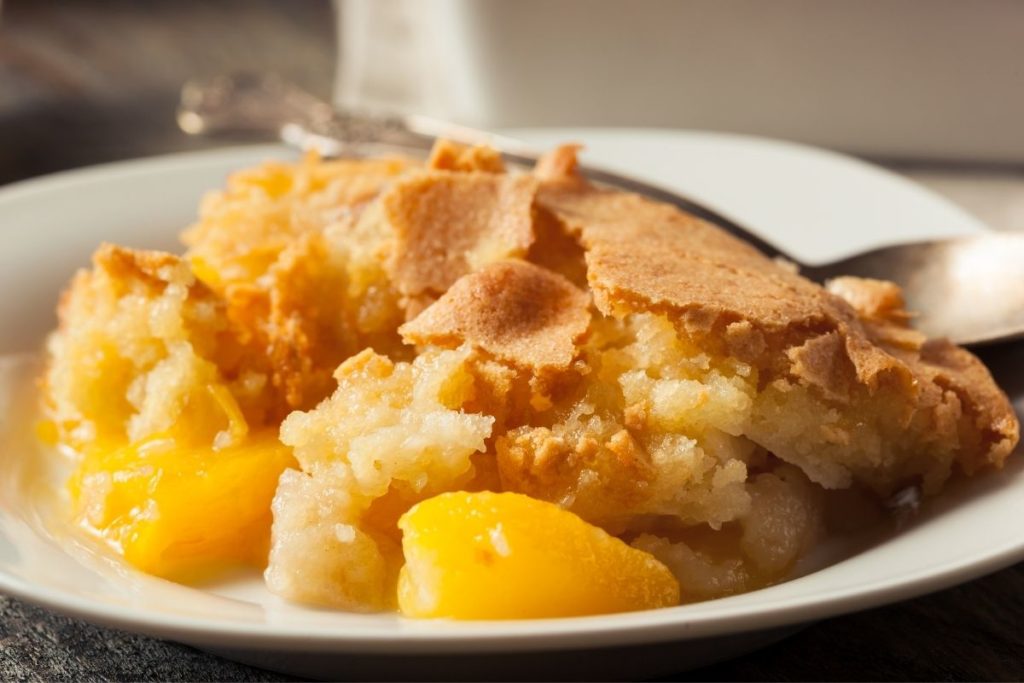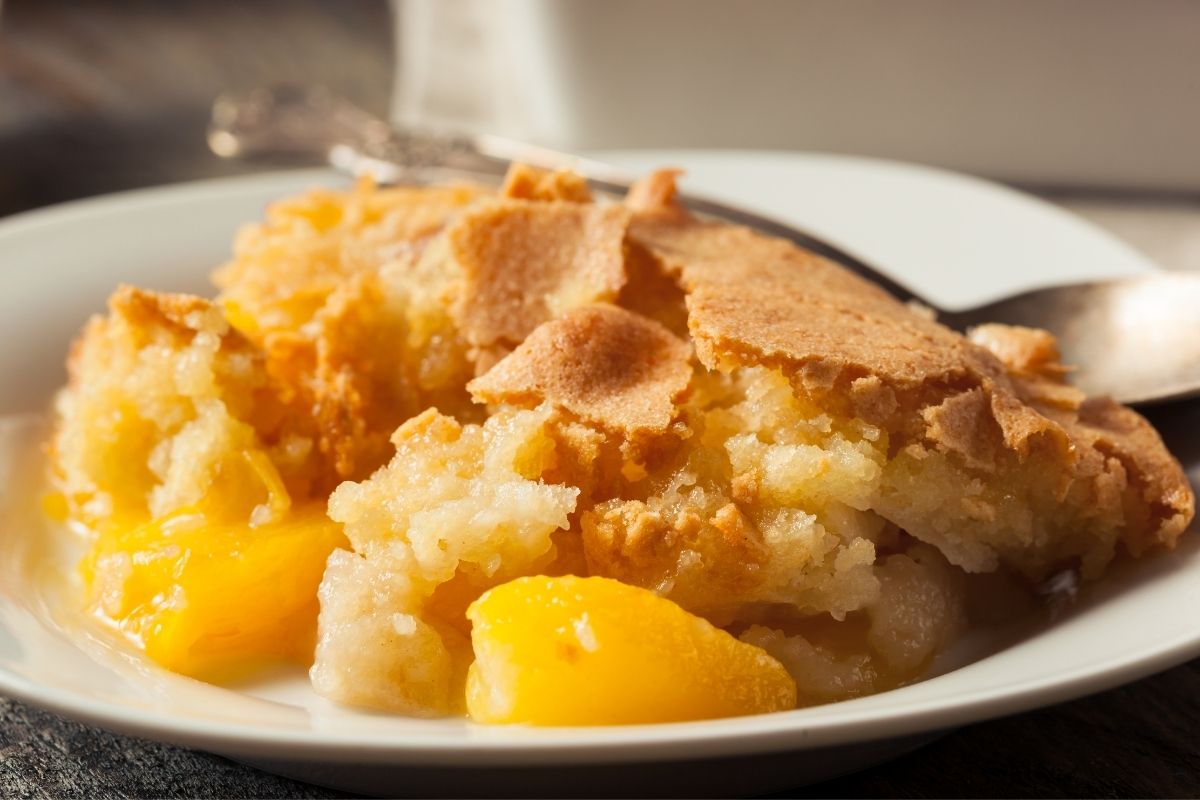 Looking for a dessert? Satisfy your sweet tooth with a peach cobbler. This is probably the most Southern of desserts. This dessert is the best option to conclude your fried chicken meal.
Delight in the juicy, sweet ripe peaches, a crumble topping, a crisp crust, and plenty of butter and spices.
To make it even more mouthwatering, top it with a scoop of vanilla ice cream or a swirl of whipped cream.
12. Fried Okra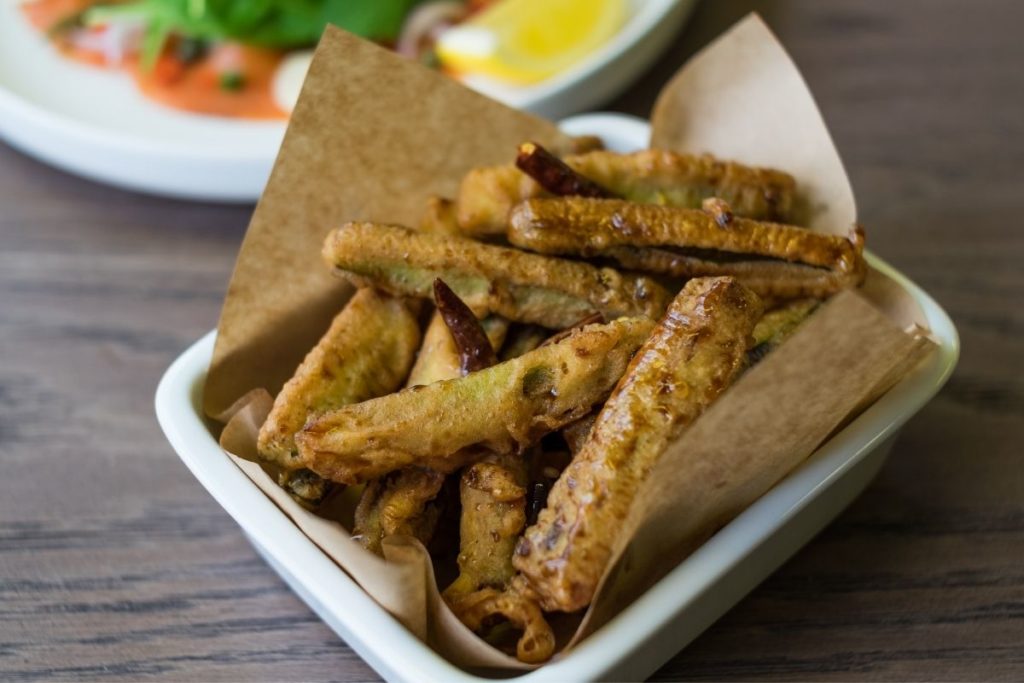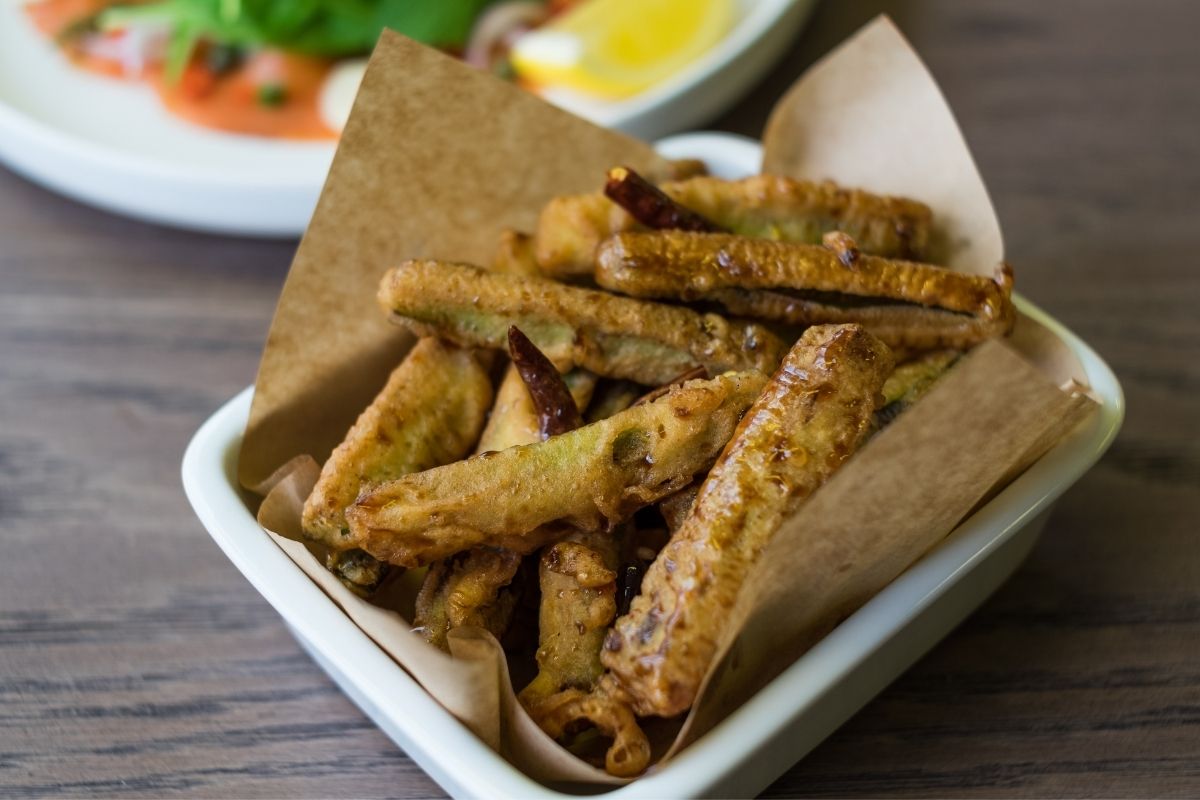 After deep-frying the chicken, you can follow up by cooking some fried okra for your side dish. Make the recipe special by mixing your cornmeal batter with crushed pecans.
This way, your fried okra will have a crispier outside.
13. Hush Puppies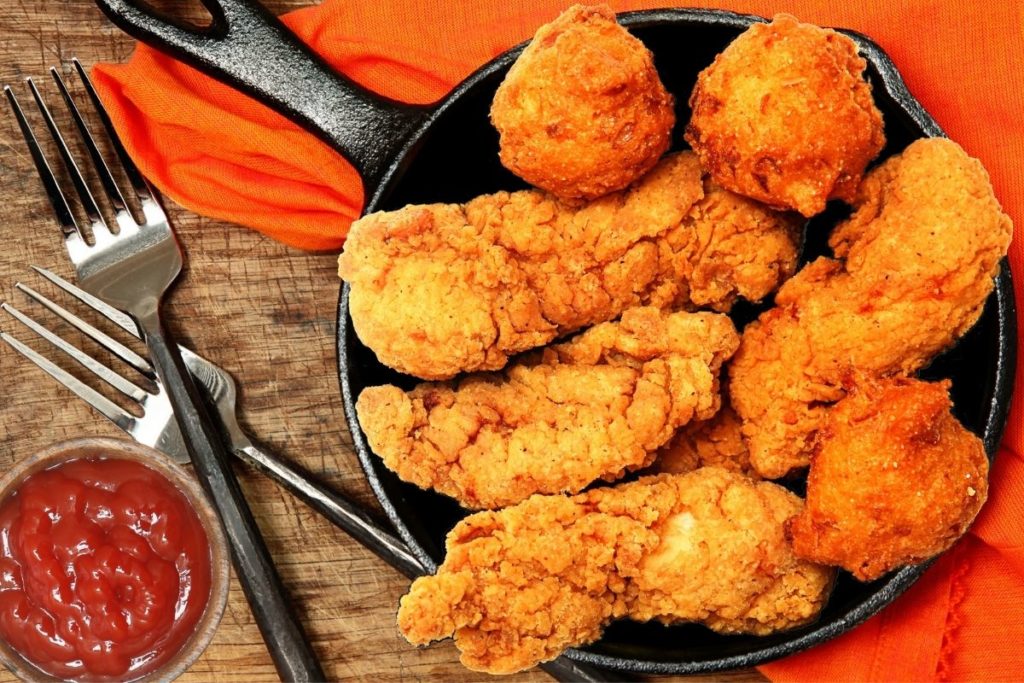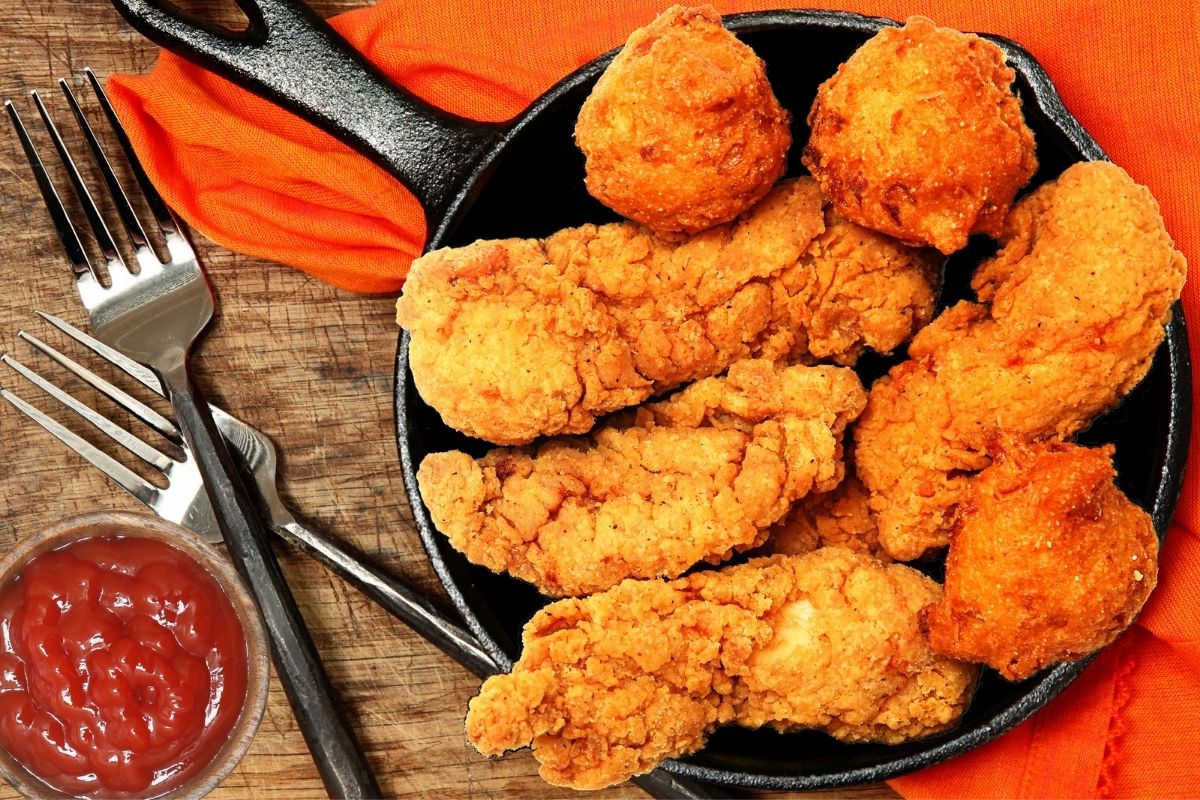 Hushpuppies, like fried chicken, are a Southern classic.
This side dish is deep-fried as well, which is likely the reason it complements the main dish so well.
In Conclusion
All the side dishes on the list are the best options to add to crispy, savory fried chicken. Serve them and have a guaranteed feast for any occasion!
Hope you enjoyed this list of the top side dishes to serve with fried chicken.
Print
13 Best Fried Chicken Sides
Check out these great Side Dish Recipes for Fried Chicken that have been shared on Pinterest.
Instructions
Click on each link above to view the pin and recipe.
Obtain all the necessary ingredients to make the recipe.
Follow the steps to create your side dish.
Enjoy your delicious meal =)
Keywords: Best Fried Chicken Sides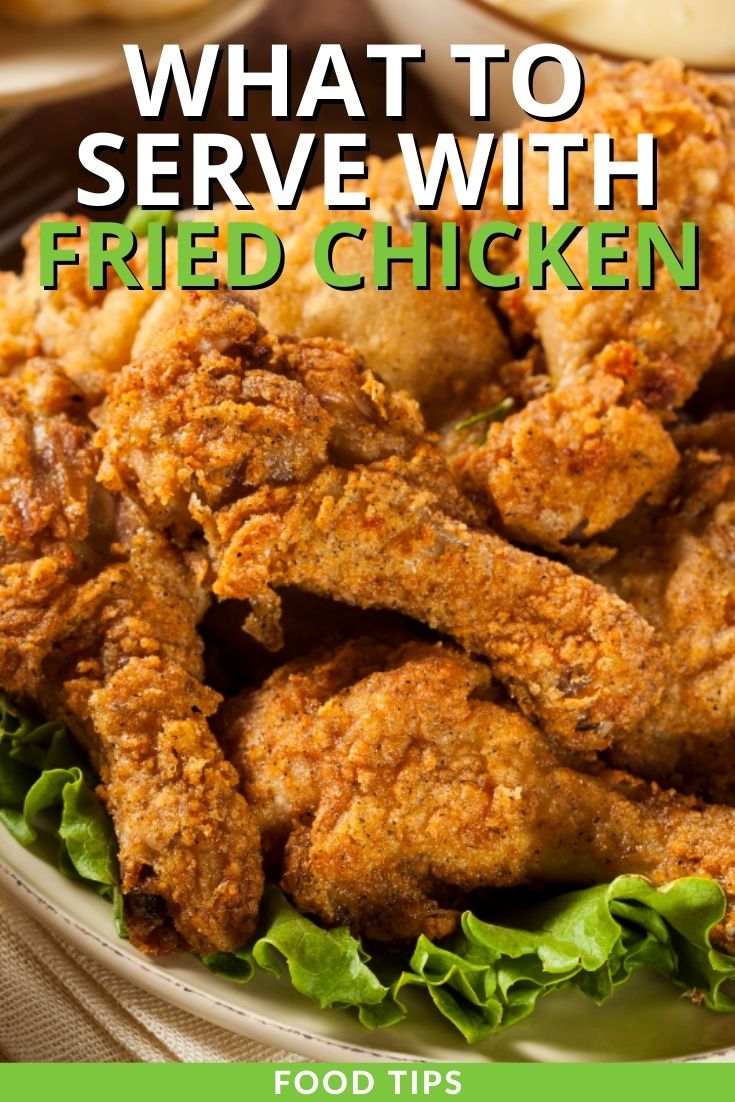 Hi, I'm Linda thanks for stopping by! We're so happy you're here. If you're a foodie and love to cook from home - you're in the right place..
LEARN MORE
Join the mailing list and receive our free newsletter!
Recipe Marker provides you with the best information about home cooking tips, recipes, ingredient substitutes and more. Check out our blog to see the latest articles.