5 Best Hint Water Flavors! (Ranked in 2023)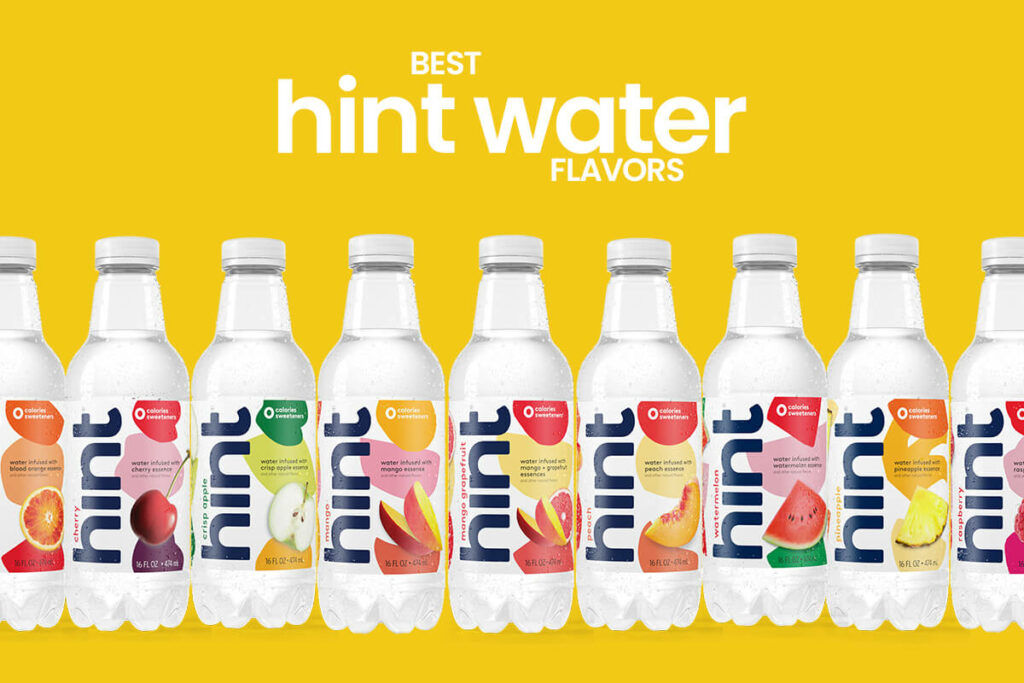 Are you wondering what are the best Hint Water flavors to try? Stick around as we share a list of the most popular flavors below.
Many people today are going crazy with coffee, soda, milk tea, and lemonade. But in Silicon Valley, people are eyeing the Hint water, considered the best fruit-infused water.
What's this brand and the flavors does it offers? Let's find out here.
What is Hint Water?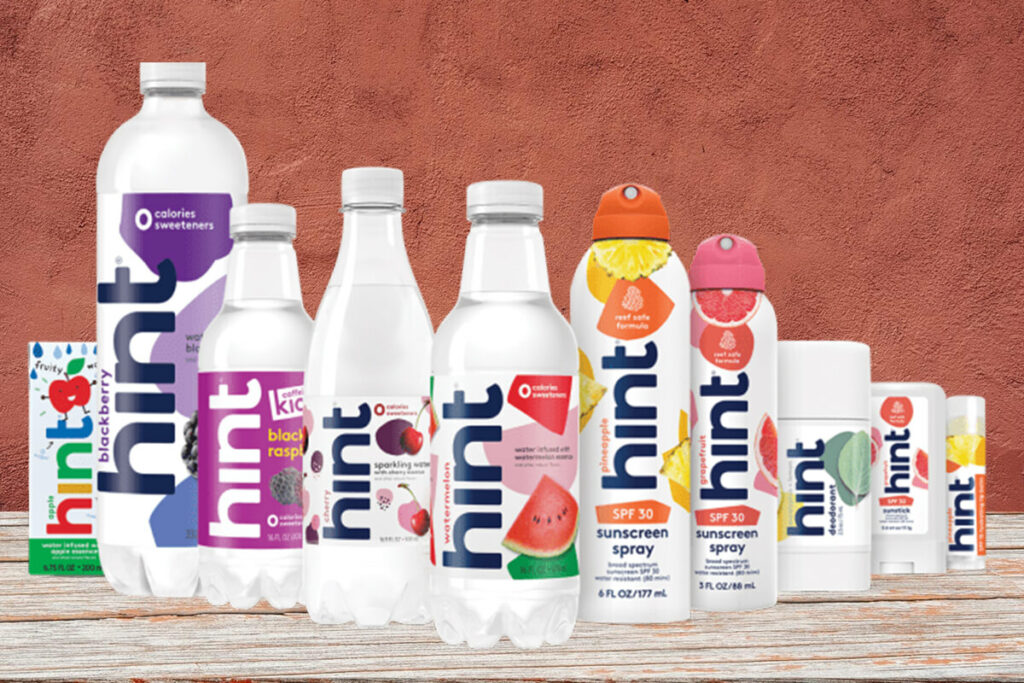 As an alternative to soda and sugary beverages, Hint Water was founded in San Francisco, California. Kara Goldin, a former employee of AOL, established it.
In 2004, after becoming dissatisfied with the amount of sugar and preservatives in her juices, Kara Goldin came up with the idea for Hint Water.
Goldin made the drink at home and sold it out of the back of her car. When she was pregnant, her doctor discovered she had gestational diabetes, which inspired her to create a sugar-free beverage.
After leaving AOL to become CEO of Hint Water, Goldin's husband, Theo Goldin, became COO.
When Hint Water was launched in 2005, its objective was to make fruit-flavored water that was both delicious and healthful, and appealing to the general public.
The firm takes great satisfaction in its ability to develop tastes that accurately reflect the fruit they are based on.
And with no added sugars, preservatives, or calories, many people have fallen in love with their brand.
Hint is now available at over 30,000 locations across the country.
They offer dozens of flavors, including classic favorites like Blackberry and Watermelon, as well as unique bundles and 1-liter bottles, which are included in the selection.
Let's talk about the top Hint Water flavors.
Best Hint Water Flavors
1. Watermelon
The watermelon flavor of Hint Water is a welcome change from the usual. Many consumers never had a flavored water brand like this before, and it was a refreshing change of pace.
Hint somehow managed to concoct a flavor of sunlight, summers, fireworks, and lying on the lawn all in one sip.
Its distinct fruit essences produce unexpectedly authentic fruit tastes without the use of sugar or diet sweeteners.
If you would like to drink water that tastes like watermelon and has no calories, Hint Water Watermelon flavor will surely make you fall in love with it.
In addition to being vegan, gluten-free, and nut-free, this product is also Kosher certified.
2. Peach
Hint Water made sure that consumers will never go wrong with their peach-flavored water.
Since peach is a fruit that many people will eat throughout the year, the brand has eventually hooked many people to drink it all alone, without any additives.
3. Cucumber
This water "accessory," as many people refer to it, is a traditional and refreshing choice.
In order to acquire the same flavor as Hint's, soak actual cucumbers in water. Many people enjoy this method.
There's just one thing that could make this better: It would be much better if lime or mint, or perhaps both, were thrown in there.
Similar to other flavors, cucumber surely stands alone.
4. Honeydew
If you're looking for a taste that's not overly sweet, this is the one for you. It's a breath of fresh air.
This flavor is sure to be a staple at your summertime pool parties.
Honeydew from Hint Water smells and tastes fantastic – it was light, refreshing, and enjoyable to drink.
Honeydew water is precisely what you'd expect it to taste like.
5. Raspberry
The raspberry taste in Hint Water was just sour enough to work.
When we tried it, we realized it was flavorful water that could be consumed in large quantities.
Its main flaw is that the flavor isn't strong enough, but other than that, this is a good pick.
Is Hint Water Good for You?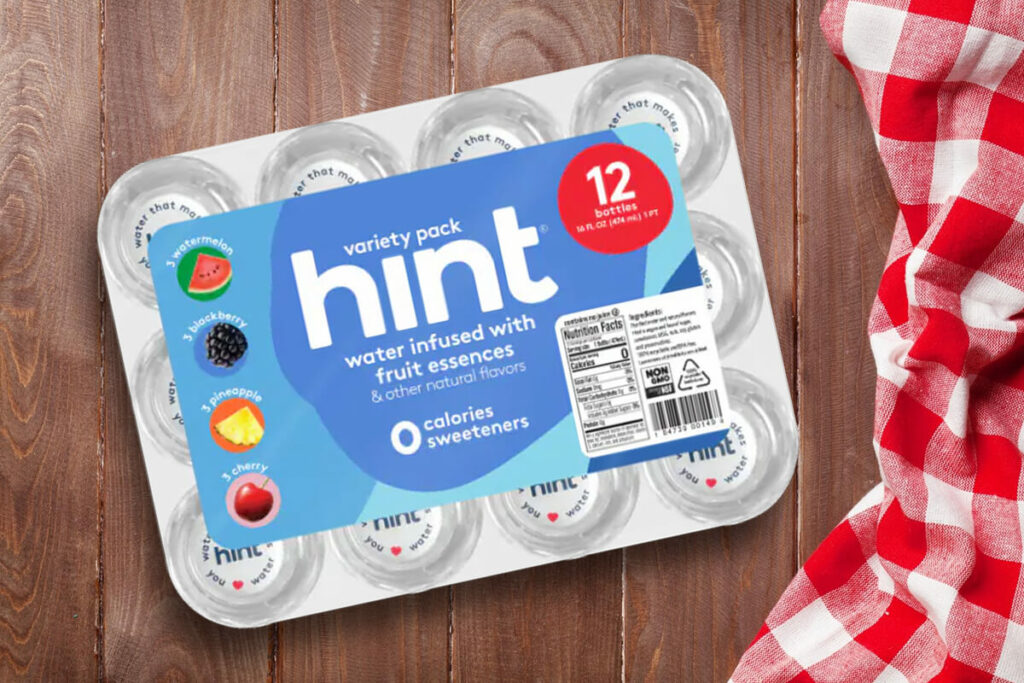 Hint describes fruit extract as the fruit's essence, extracted using steam or alcohol extraction procedures.
Pulp and sugar are separated out using this method. In contrast to fruit concentrates, extracts don't have to remove much water content to enhance the flavor.
When it comes to natural flavors, Hugh, a qualified dietitian, says they're a little hazy. There are many natural substances that may not be beneficial for some folks.
As a result, a person with severe allergies may respond to one batch of Hint water, even though the label does not disclose any differences between them.
Additionally, the company notes that the beverage's stated flavor may not always be accurate.
For example, the taste of watermelon contains citrus essence in addition to watermelon, however, both will be included on the label as "natural flavor."
However, Hugh feels that flavored water drinks like Hint make sense from a health perspective, especially for individuals who have difficulty drinking ordinary water and would instead be relying on sodas or fruit juices.
Conclusion
For those who are not really a fan of drinking plain water, Hint Water is a welcome change of pace.
Many people find the taste to be controversial, but those who like it may find a wide variety of flavors to suit their tastes, and like that they can pick between carbonated and flat water.
We hope that the information about Hint Water and its flavors has provided you with ideas on what flavor to try next.
Print
5 Best Hint Water Flavors
Check out this list of the best Hint Water flavors to try!
Instructions
Pick your favorite flavor
Click on the link to visit Pinterest
Buy items from your local store or online
Enjoy and share on social media!
Keywords: Best Hint Water Flavors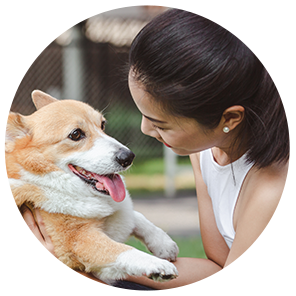 Hi, I'm Linda thanks for stopping by! We're so happy you're here. If you're a foodie and love to cook from home - you're in the right place..
LEARN MORE
Join the mailing list and receive our free newsletter!
Recipe Marker provides you with the best information about home cooking tips, recipes, ingredient substitutes and more. Check out our blog to see the latest articles.