What To Serve With Biscuits and Gravy: 5 Best Side Dishes (updated 2023)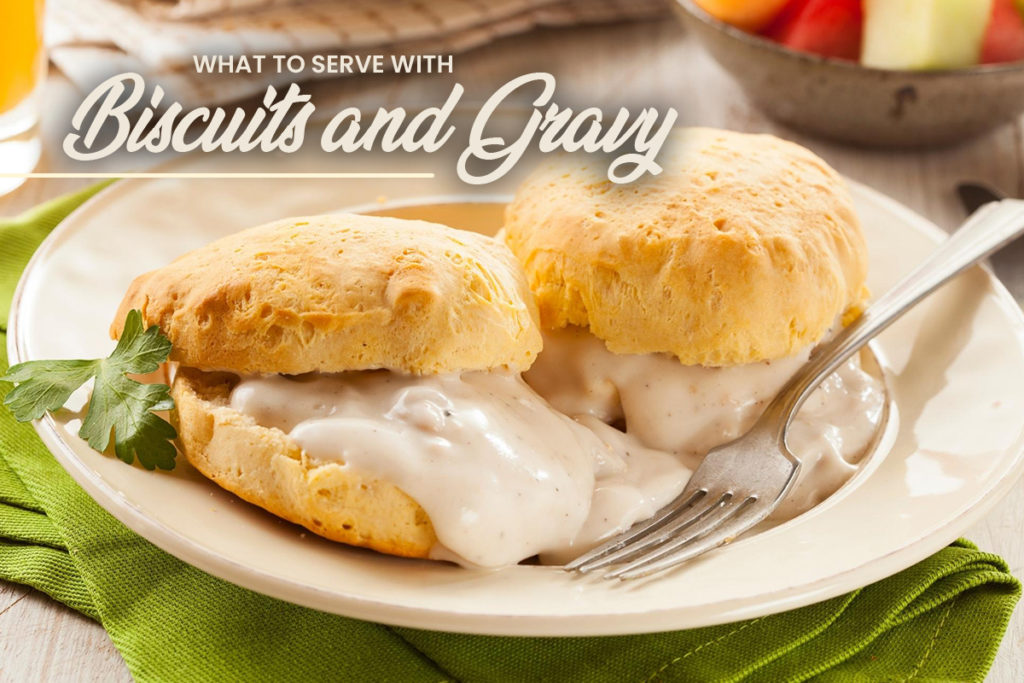 Because of its richness, there are many food options to serve with biscuits and gravy. Let's look at some of the best options for what to serve with biscuits and gravy.
For many people on the go, breakfast typically consists of black coffee, a bagel, a sandwich, or sometimes, nothing at all.
While this may fly with some people, some prefer starting their day with a comforting meal. This includes biscuits and gravy, something many people grew up with, particularly those from the South.
It's easy to see why this combination has grown popular not just in the South, but also in different parts of the world.
Equal parts creamy, tasty, savory, tangy, and more, this spells comfort with every bite despite its simplicity.
What Are Biscuits and Gravy?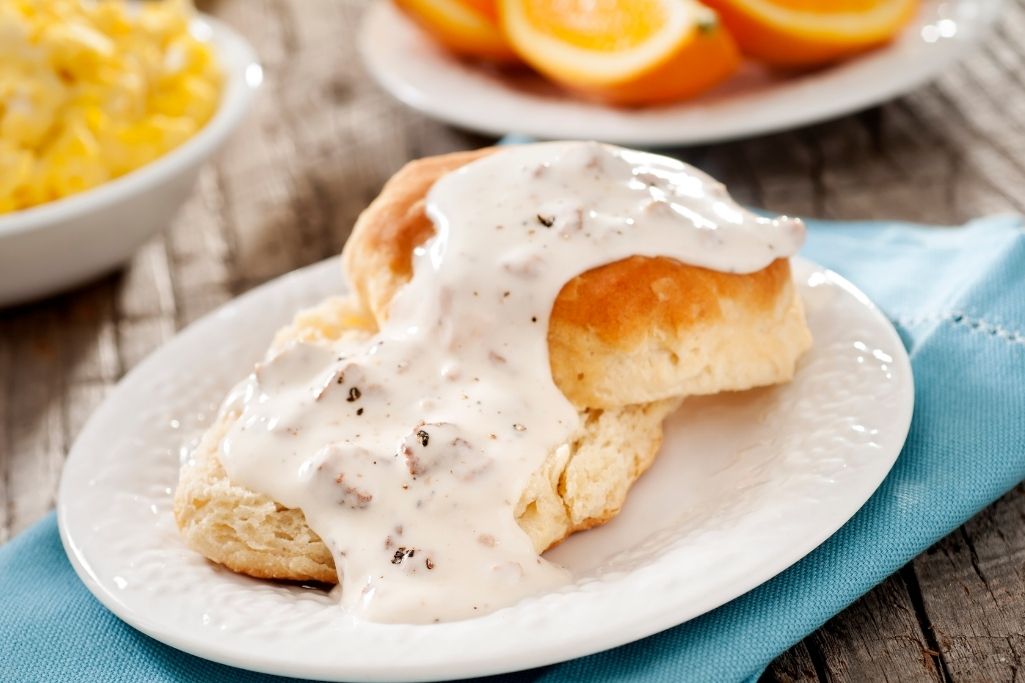 Those who are not familiar with biscuits and gravy may get the wrong idea about this dish. To clarify, biscuits and gravy is a popular breakfast dishes in the United States.
It gained prominence in the southern states, especially during a time when there was a shortage of food supplies.
This dish comprises biscuits made from soft dough covered with a hefty serving of gravy made from sausage meat and its drippings, milk, white flour, and black pepper.
While the ingredients can vary from one place to another, this is the general idea behind biscuits and gravy.
What To Serve With Biscuits and Gravy
1. Hash Browns or Home Fries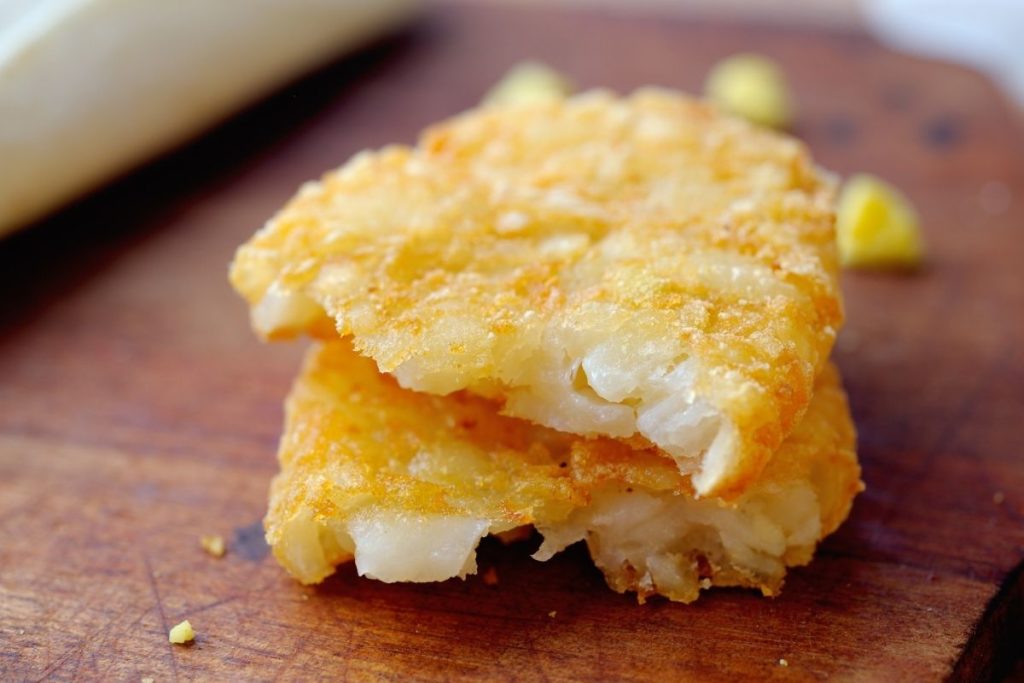 One of the best things to serve with this comfort dish is hash browns or home fries. Hash browns come in different varieties.
The most popular variety is shredded, while there are also diced hash browns. However, both come seasoned and fried to a crisp, and the same goes for home fries.
These pieces of fried potato goodness add warmth and depth to biscuits and gravy. Not to mention, seasoned well, they lend a bit of heat and spice that pairs well with the creaminess of the gravy.
Plus, the play on textures is also great. And who can resist potatoes, right? This combination will fill you up and last you until your next meal.
2. Breakfast Meats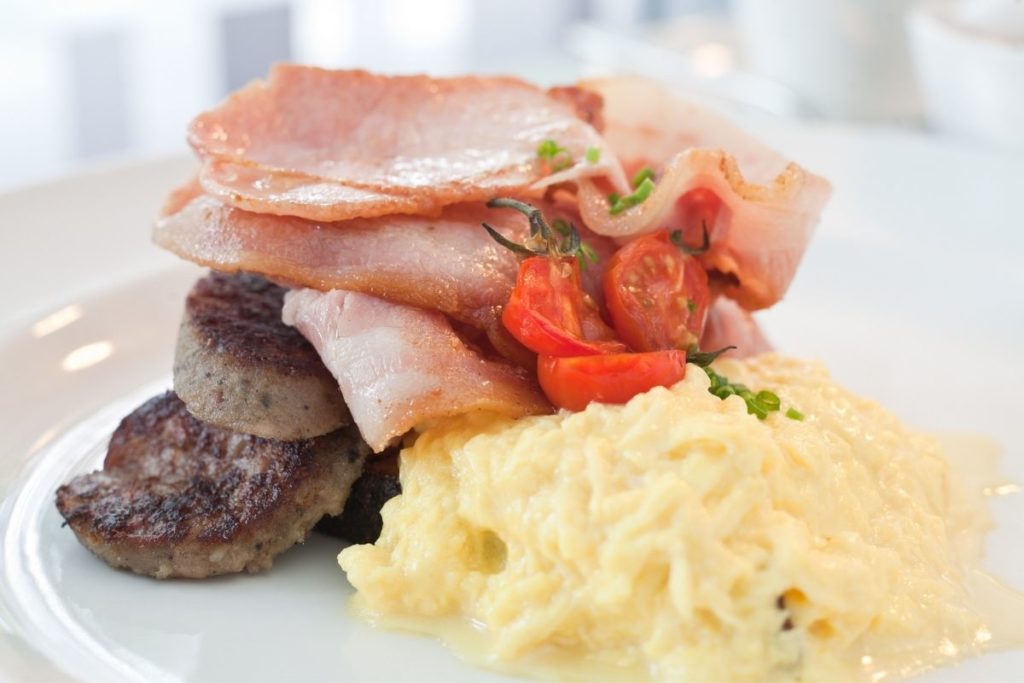 If you want to load up on protein, breakfast meats should be your go-to. From sausage to bacon, ham, links, and even steak, you have no shortage of items to choose from.
Breakfast meats pair beautifully with biscuits and gravy because of their savory profile that comes from the salt and umami flavors.
These meats make for the perfect foil for the creamy and milky gravy and the soft, pillowy biscuits.
3. Eggs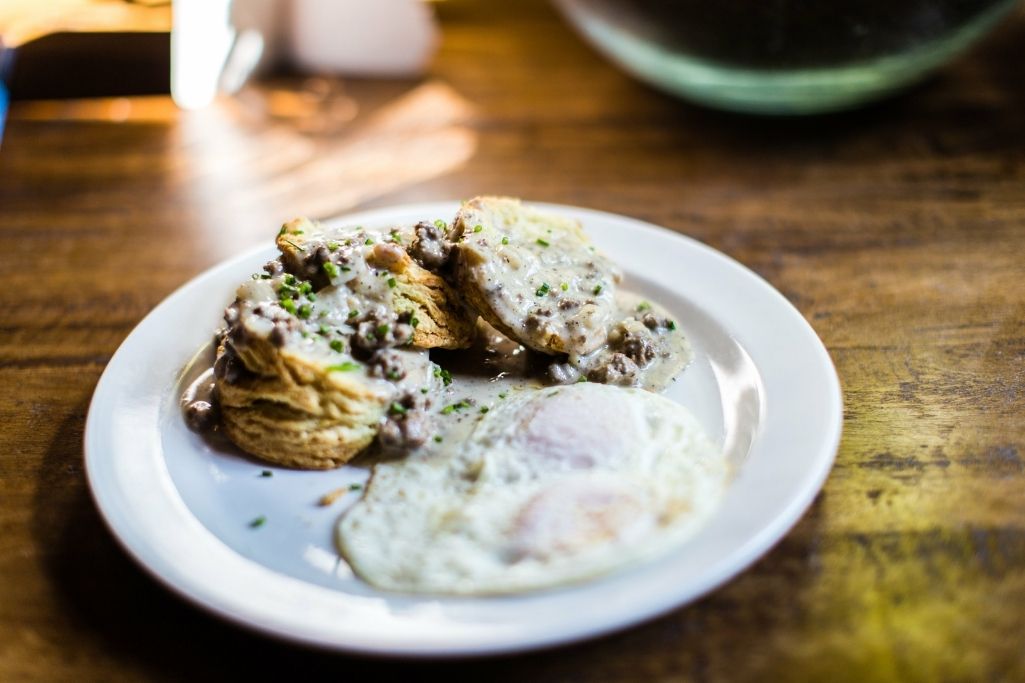 Why not take your breakfast a step further and add an egg into the mix? There are different ways you can cook an egg, whether fried, over-easy, or scrambled, and they all work with biscuits and gravy.
Eggs of any kind or form can sop up the gravy and even get some flavor from the sauce. They complement the savoriness of the gravy and biscuit combo with their equally creamy buttery mouthfeel.
4. Fried Green Tomatoes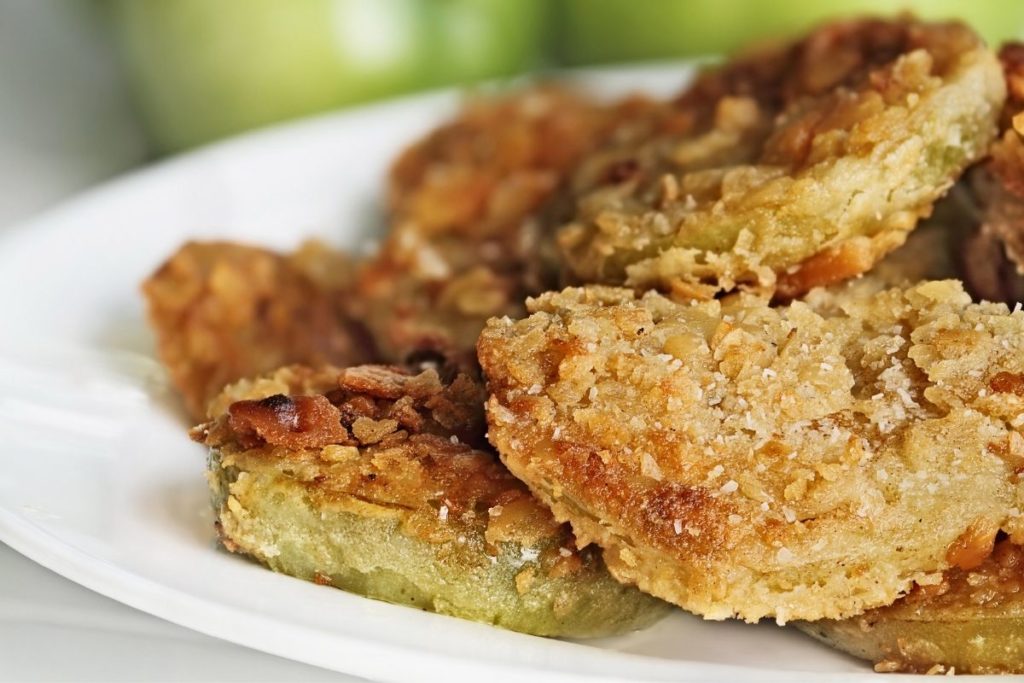 While fried green tomatoes are fried to a crisp, they are surprisingly light and refreshing. As such, they make for a great contrast against the creamy gravy and the biscuits, which are quite filling.
The tanginess and the tartness of the green tomatoes, as well as their acidity and slight sweetness, cut through the cloying richness of the gravy.
Meanwhile, the fried crust or batter allows the texture of the green tomatoes to soften slightly and their sour taste to mellow a bit, rounding out the whole dish.
5. Salad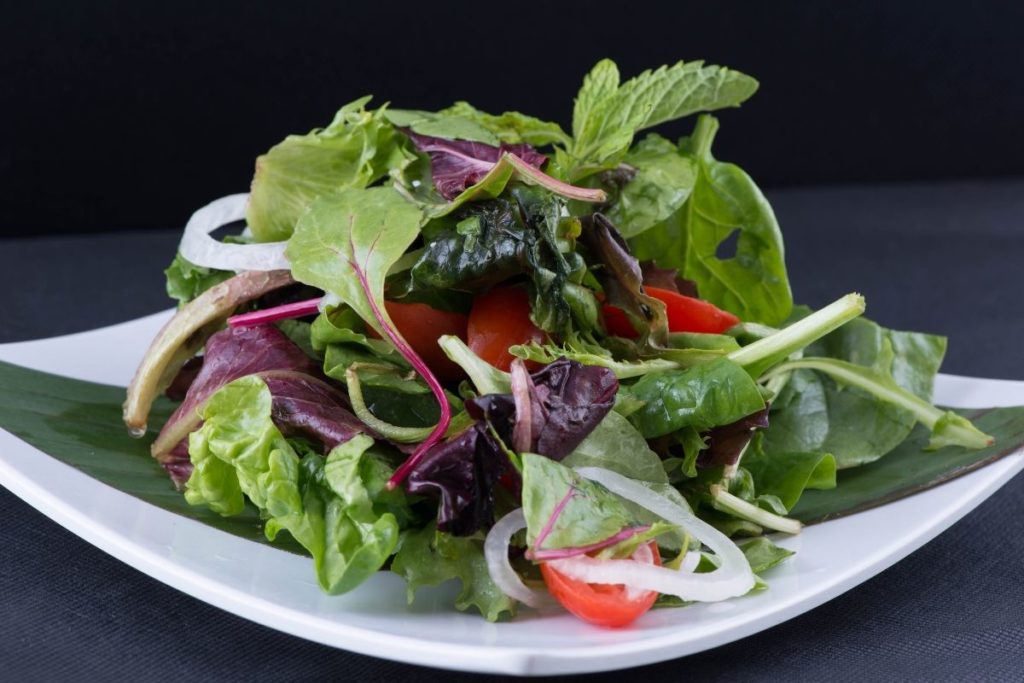 Biscuits and gravy can stand well on their own and can be a meal for themselves. So, for those who prefer it as the highlight of the show, why not opt for something lighter, such as a salad?
While this is not a common pairing, a salad is not only a good way to get your greens in, but it also lends some depth to your dish with its earthy flavor.
Since your gravy is already creamy, steer clear of creamy sauces or dressings. Instead, turn to citrus- or acid-based dressings to cut through the richness of the dish and refresh your palate.
The Bottom Line
Make your biscuits and gravy even more filling and delightful with these pairings. These dishes all bring something to the table, but it's up to you to pick what works best for your tastes.
Print
5 Best Biscuits and Gravy Side Dishes
Check out these great Side Dish Recipes for Biscuits and Gravy that have been shared on Pinterest.
Instructions
Click on each link above to view the pin and recipe.
Obtain all the necessary ingredients to make the recipe.
Follow the steps to create your side dish.
Enjoy your delicious meal =)
Keywords: Best Biscuits and Gravy Side Dishes
Hi, I'm Linda thanks for stopping by! We're so happy you're here. If you're a foodie and love to cook from home - you're in the right place..
LEARN MORE
Join the mailing list and receive our free newsletter!
Recipe Marker provides you with the best information about home cooking tips, recipes, ingredient substitutes and more. Check out our blog to see the latest articles.