What To Serve With Brisket Dinner: 7 Best Side Dishes (Updated 2023)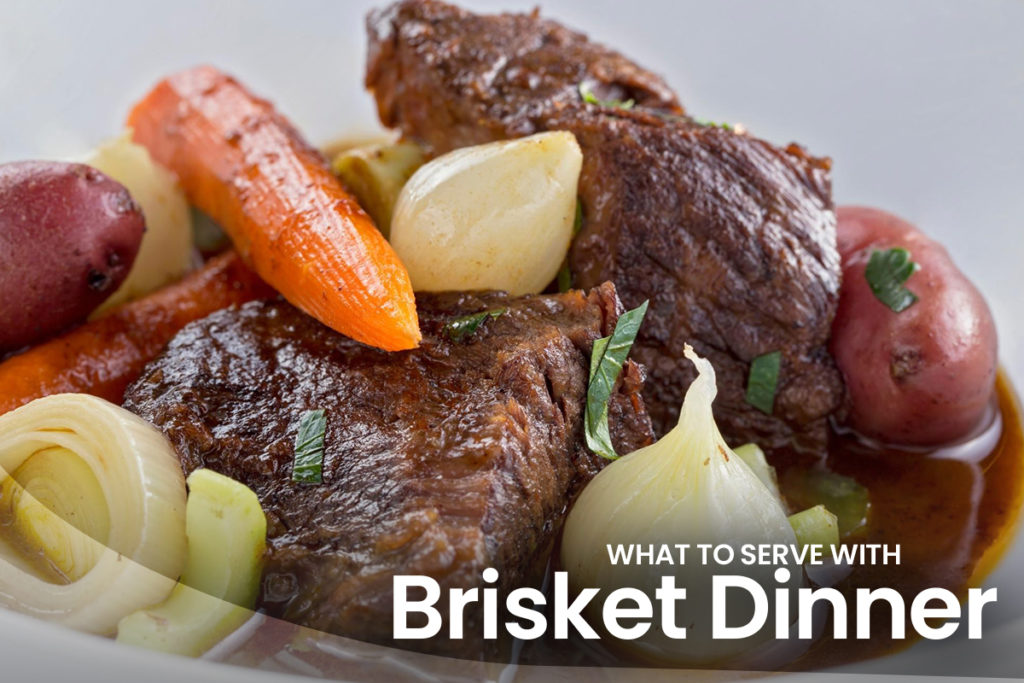 There is nothing more comforting than a piece of simple, flavorful brisket. Barbecue sauce, onions, and carrots are commonly used to flavor brisket, which is then smoked or braised until tender and juicy. Need some ideas on what to serve with brisket dinner?
You've come to the right place.
When it comes to brisket, the idea is to allow the beef to cook for a long period in order to get that distinctive melt-in-your-mouth delicacy.
The taste of the brisket is best when served with a side dish worthy of the same plate space. Let's dive in.
What To Serve With Brisket Dinner
1. Brazilian Tomato Slaw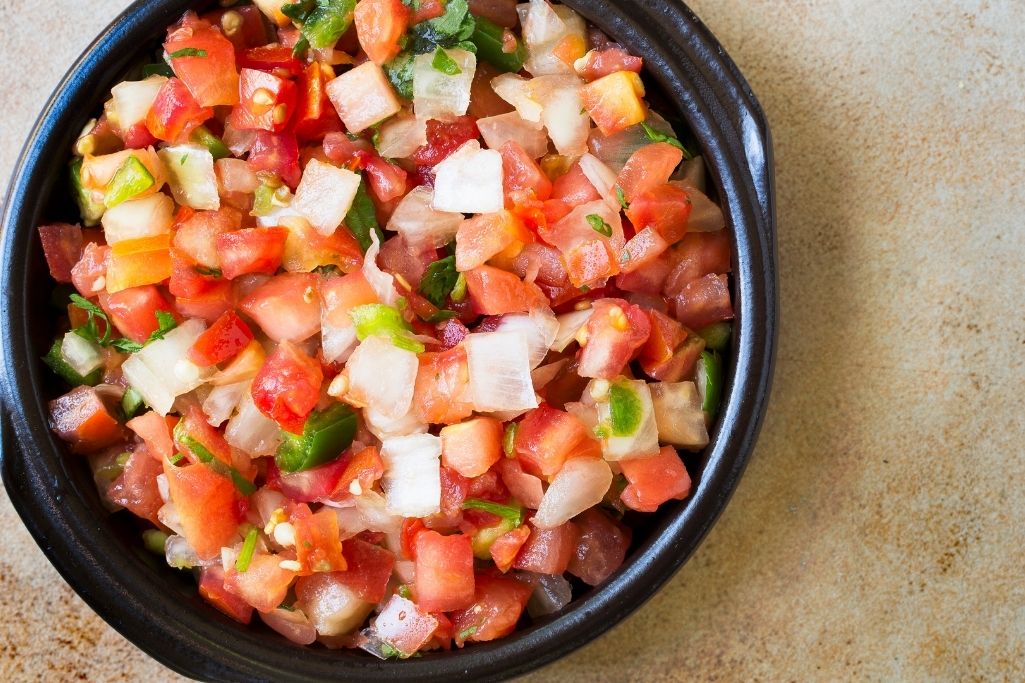 Brazilian tomato slaw is one of the finest brisket sides you've ever heard of.
At first glance, this slaw may look like your ordinary pico de gallo but with the addition of bell peppers, olive oil, and thyme this herbaceous side dish is the perfect complement to your flavorful brisket.
Take out a large bowl and put all the ingredients into it. Then let them marinate for a few hours. Before serving, make sure all the tastes have melded together.
The outcome will delight you if you're patient enough.
2. Scalloped Potatoes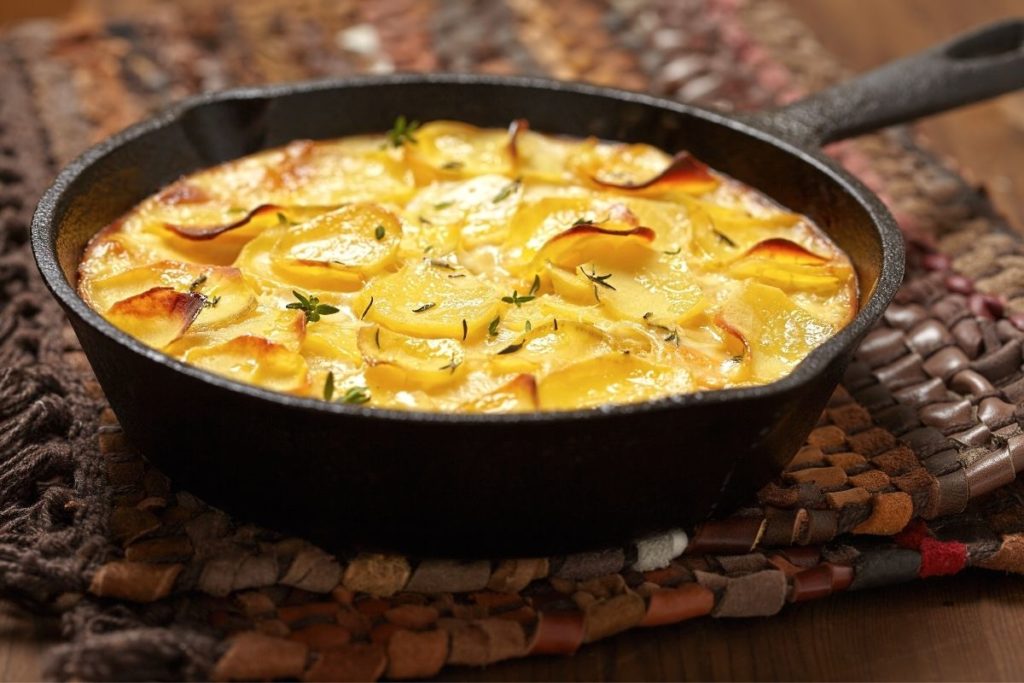 Briskets and potatoes are a match made in heaven. If you're a fan of a basic baked potato, you'll love scalloped potatoes.
If you want your potatoes to truly stand out, add a bit of chive, cheese, cream, or even butter.
Scalloped potatoes might be tricky to make. Unless you've got a mandolin or a hand-held chopper, you'll have to slice them extremely carefully.
Or opt for the boxed version, which is still quite delicious.
3. Corn on the Cob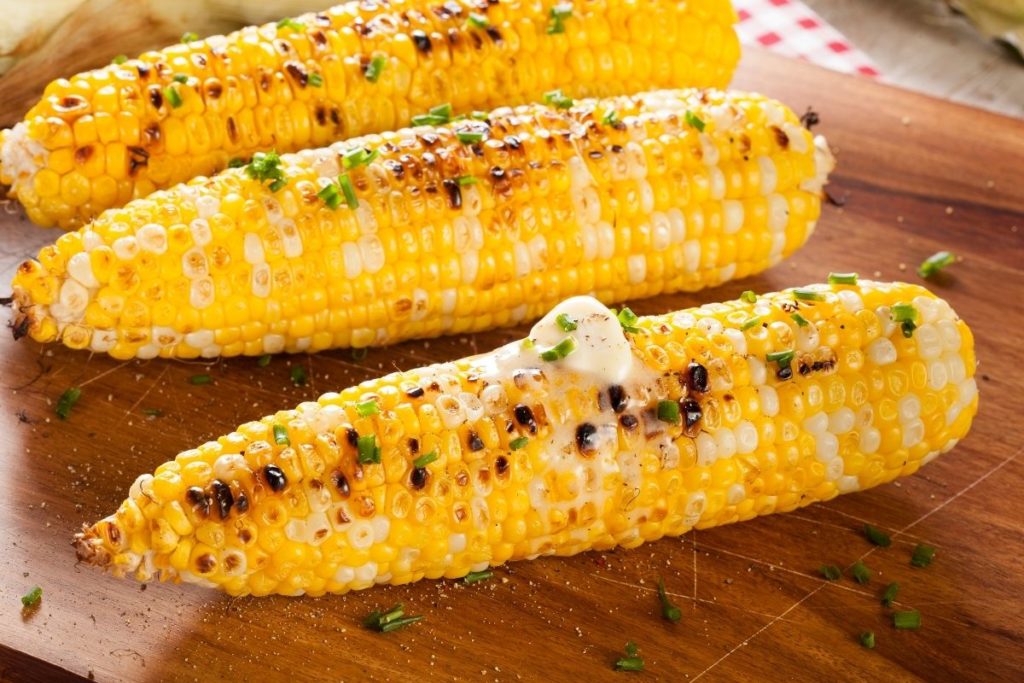 Corn on the cob is a simple and popular side dish. Soft, sweet, and aromatic medium-ripe corn is ideal for pairing with brisket since it is so flavorful.
To start, there's the smoky barbecue flavor of the brisket, followed by the sweet crunch of the corn, and the satisfying crunch of the two combined.
In addition, corn holds significant nutritional value. Plus, you can quickly produce a variety of delectable and rich dishes with it.
Serving your corn cobs with hot butter will disperse a delicious scent throughout the whole house. Brisket's deep, smoky taste with the sweetness of corn produces a sensation that is difficult to describe.
4. Roasted Veggies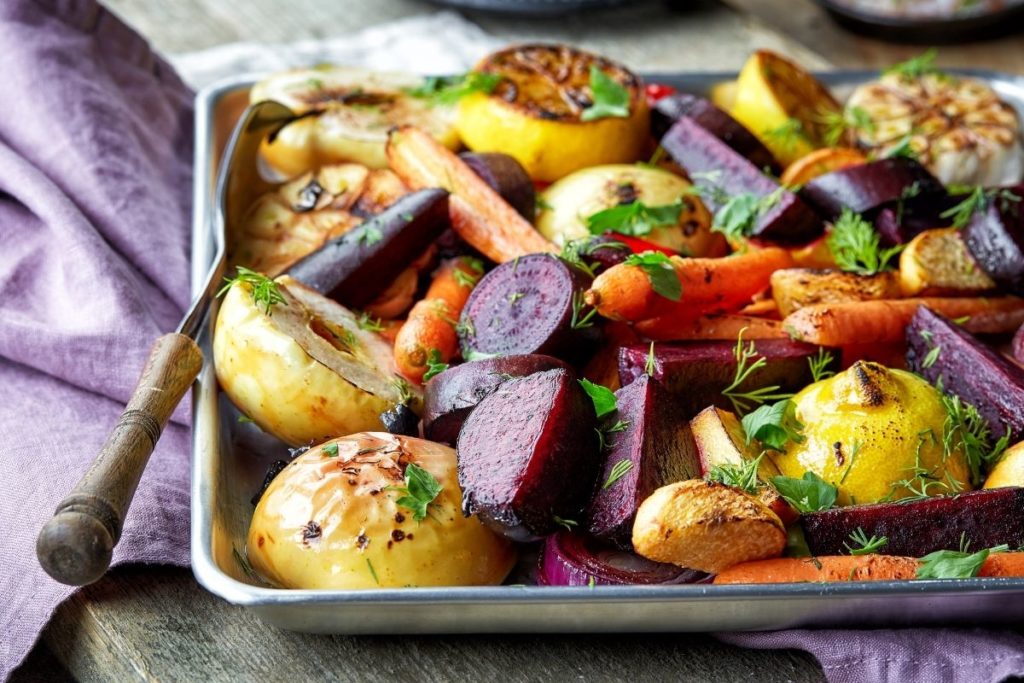 Brisket is one of the many dishes that pair well with roasted veggies. Vegetables roasted in the oven are not only healthy but also tasty.
Your brisket will be more flavorful, plus the vegetables will help with digestion.
Roasted veggies contain lots of vitamins and don't have any fat, making them an excellent choice for those on a low-fat diet.
As a bonus, roasted veggies taste far more delicious than plain boiled vegetables. Even the kids will love them!
You can serve brisket with any grilled veggies of your choice.
5. Baked Beans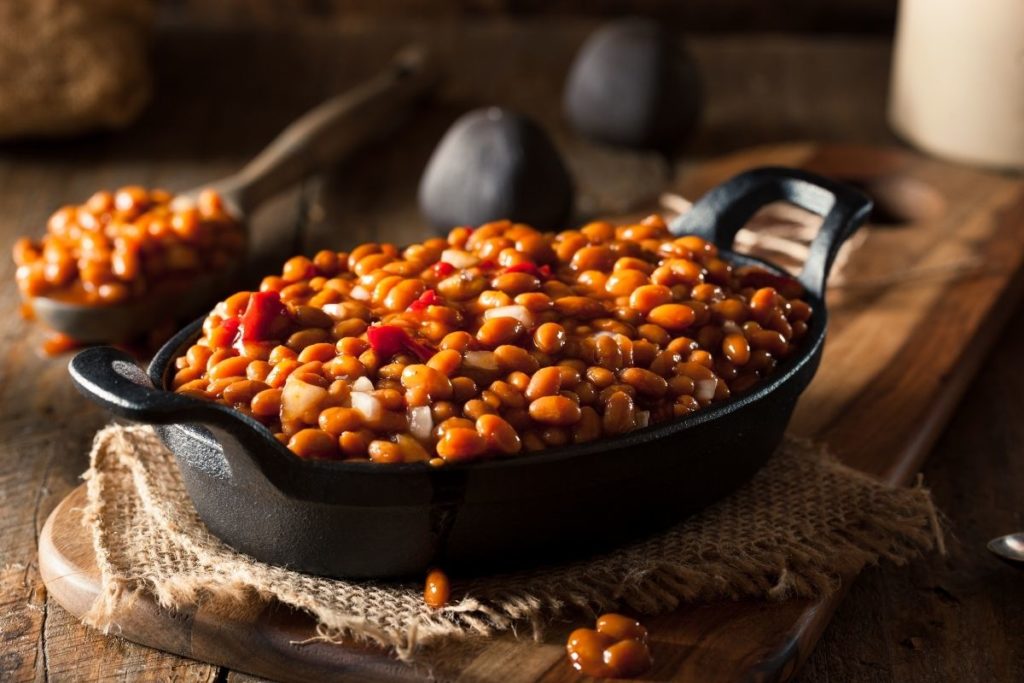 Baked beans are a classic dish that you've probably had at some point in your life. There's something about the sweetness and smokey flavor of this dish that makes it an excellent accompaniment to brisket.
You can either buy canned baked beans or prepare your own by cooking white beans and baking them at low heat for an extended period with your preferred sauce.
Consider how good your brisket will taste if you mix your baked beans with molasses barbecue sauce, ketchup, peppers, and onions.
6. Mac & Cheese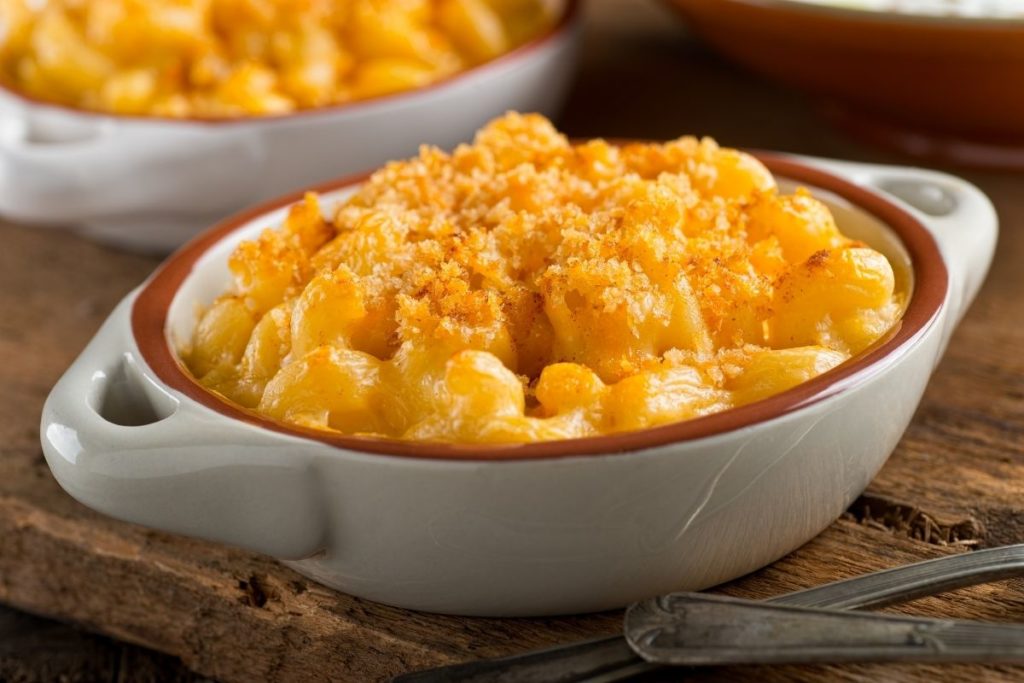 Mac & cheese is a great accompaniment to brisket, and there are more ways than you can imagine to make it wonderful.
Baking your mac & cheese preserves the gooey, cheesy inside while creating a crispy top layer.
The combination of brisket's delicious and smokey aromas with mac & cheese's thick and creamy texture is sure to have everyone asking for seconds.
7. Brussels Sprouts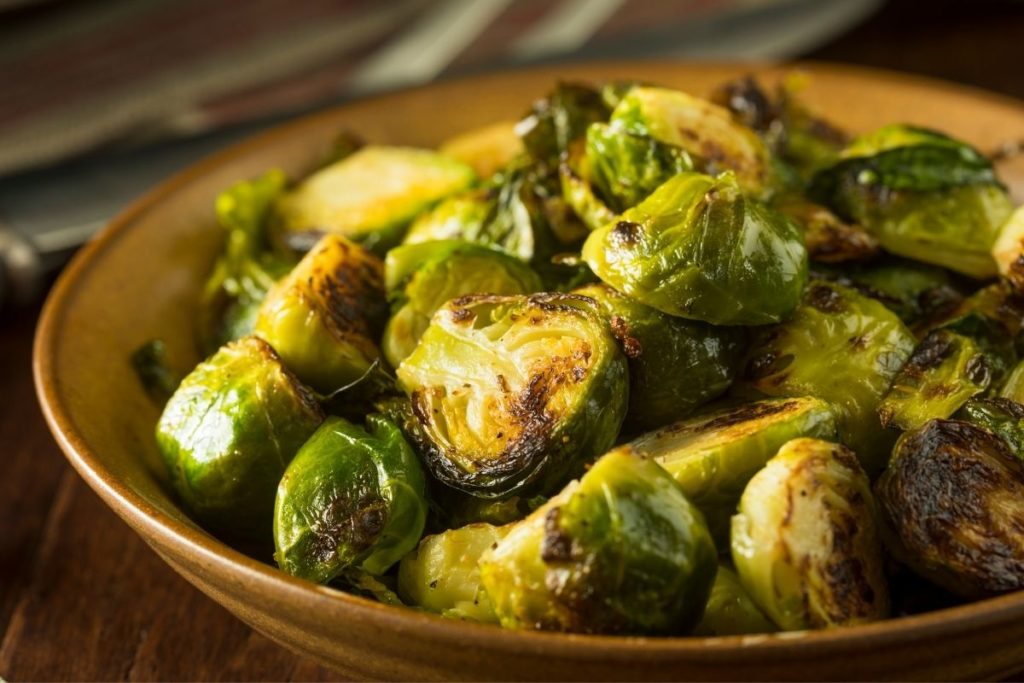 Many people are unaware of the subtle flavors of Brussels sprouts, but when served alongside a hearty serving of brisket, they are a fantastic match.
In order to bring out the taste of Brussels sprouts, roast them in the oven.
When they're ready, look for the leaves to start peeling away from the stems and a faint burn on the edges.
With just a little olive oil, salt, and pepper, you can whip up a delicious side dish in no time at all.
Conclusion
What to serve with your brisket is a critical element of the preparation process for both family dinners and backyard barbecues. The flavor of brisket is wonderful, but these sides will elevate your entire meal.
We hope that the list of sides provided above can help you choose what dish to serve next with your brisket dinner.
Print
7 Best Brisket Dinner Side Dishes
Check out these great Brisket Dinner Side Dish Recipes that have been shared on Pinterest.
Instructions
Click on each link above to view the pin and recipe.
Obtain all the necessary ingredients to make the recipe.
Follow the steps to create your side dish.
Enjoy your delicious meal =)
Keywords: Best Brisket Dinner Side Dishes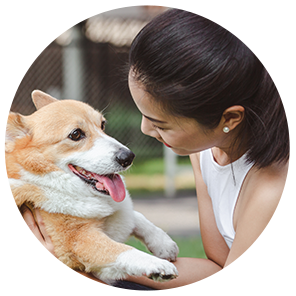 Hi, I'm Linda thanks for stopping by! We're so happy you're here. If you're a foodie and love to cook from home - you're in the right place..
LEARN MORE
Join the mailing list and receive our free newsletter!
Recipe Marker provides you with the best information about home cooking tips, recipes, ingredient substitutes and more. Check out our blog to see the latest articles.