What to Serve with Dirty Rice: 6 Best Side Dishes to try in 2023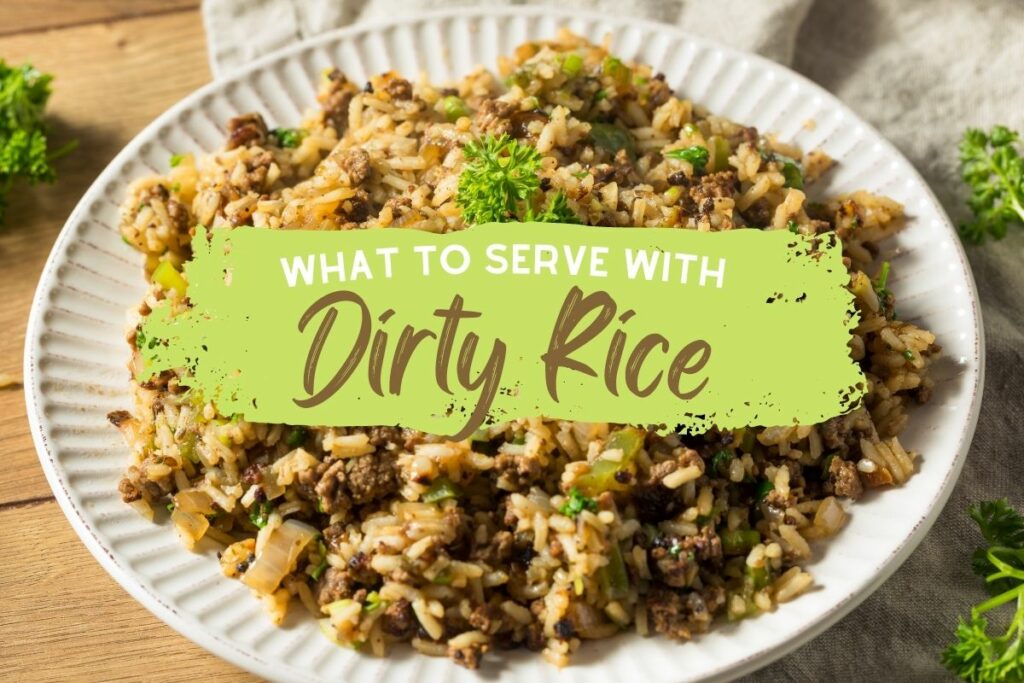 Are you trying to decide what to serve with dirty rice? Stick around as we share a list of the most popular side dishes that go well with dirty rice.
Dirty rice is one of the staple dishes in Creole cuisine. Made with a bevy of spices, this results in a wonderful creation that's packed with flavor.
Know what to serve with dirty rice so that you can get a party in your mouth every time you eat this.
What to Serve with Dirty Rice
1. Roast Chicken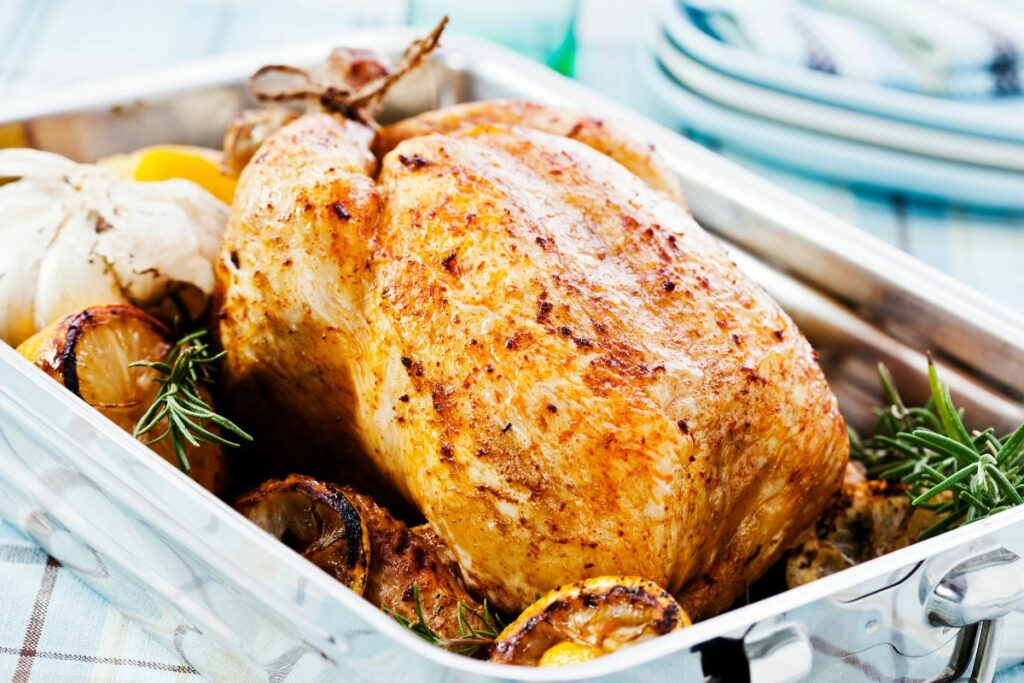 Roast chicken is a quick fix since all you have to do is rub the spices and put the chicken in the oven and let it work its magic.
To help the flavors of the chicken go well with dirty rice, why not switch up your usual spices for Cajun spices?
Cajun spices are known for their bold and strong flavors.
There's definitely heat coming through thanks to cayenne and paprika. Meanwhile, there's a pronounced taste from the herbs, as well as the garlic and onion seasoning.
Cajun seasoning on your roast chicken creates a super flavorful skin that seeps through the meat inside.
It makes for a juicy and moist interior and this works with the equally tasty dirty rice since they both have similar flavor profiles.
2. Cajun-Style Blackened Shrimp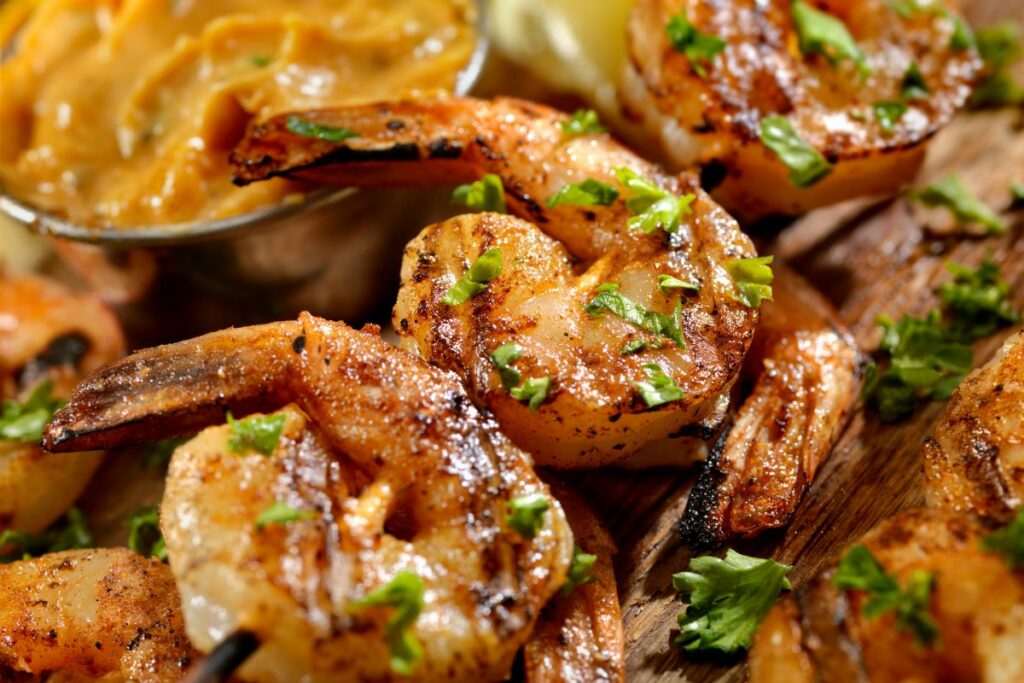 Another type of protein that's easy to cook is Cajun-style blackened shrimp.
Aptly named as such, this dish gets its name from coating the protein in question in Cajun spices and letting it cook on a hot skillet until it darkens.
Sine blackened shrimp tends to get crispy thanks to the cooking technique it employs, there's a delightful play on textures here.
It's crispy yet moist and tender at the same time. It's worth mentioning that the spices have clung to the shrimp, making it even more jam-packed with flavor.
The blackened shrimp gives more depth and dimension to the dirty rice. Plus, since these both have Southern flavors, they are guaranteed to go well together.
3. Blackened Salmon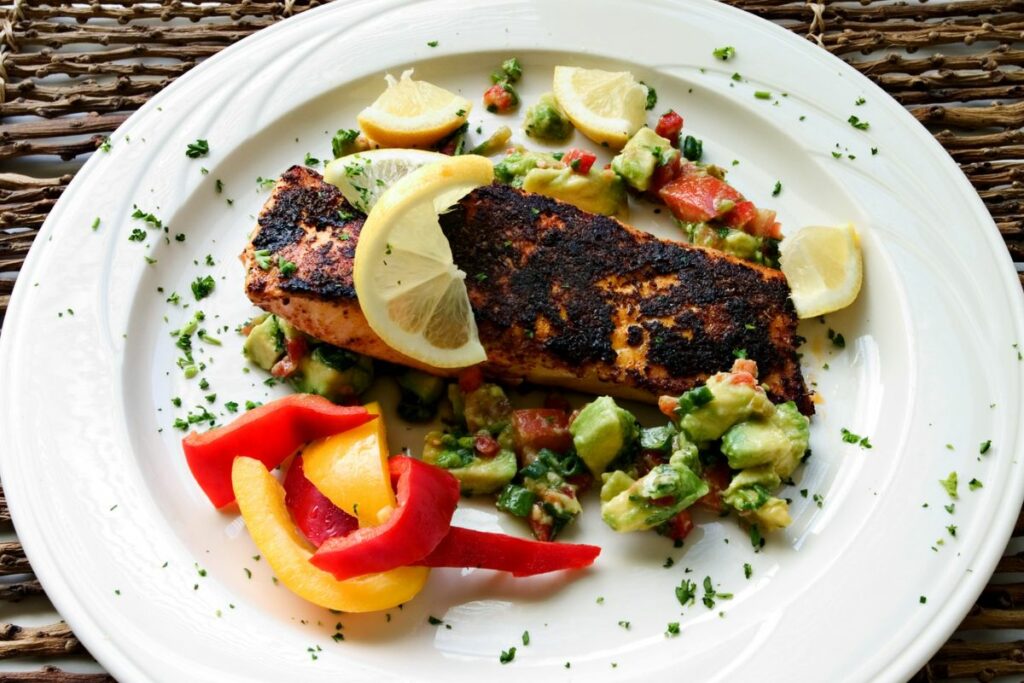 Salmon is another protein that's versatile. The Cajun seasoning, partnered with the blackening cooking technique, will pair wonderfully with the fatty fish.
The layer of flavors here is something you'll appreciate, especially as it helps take away some of the fishy taste that comes with salmon.
The salmon is nutritious and paired with the dirty rice as your grain, you'll not only have Omega-3 fatty acids to add to your diet, but also some fiber thanks to the rice.
4. Cornbread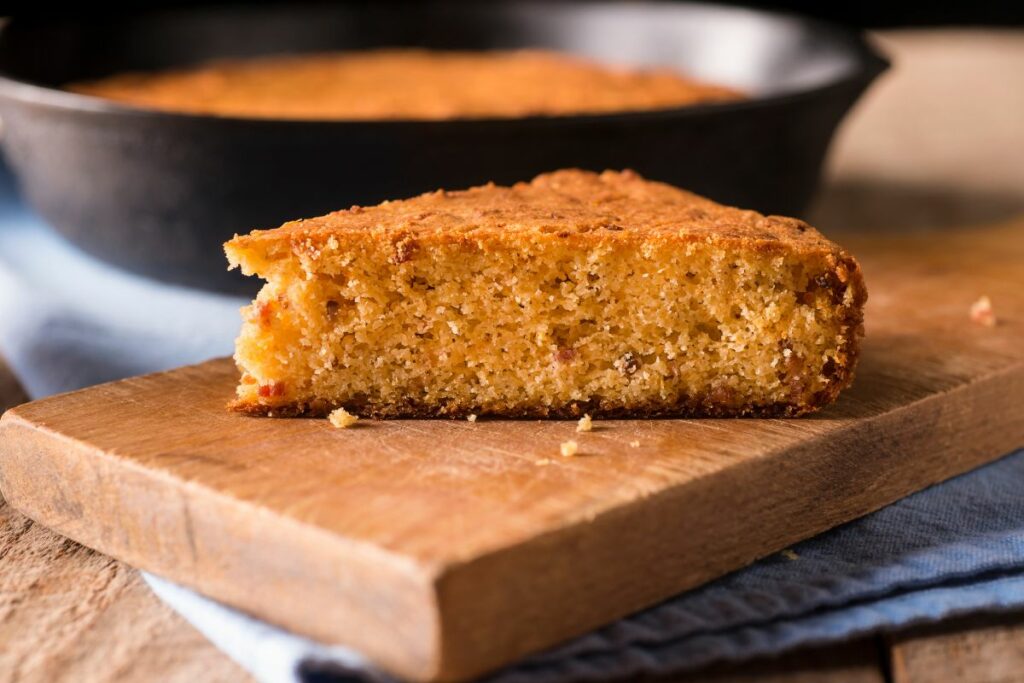 While carbs on carbs might not be your thing, bear in mind that Southern cooking is all about comfort.
There's certainly something comforting with seeing both the dirty rice and cornbread at the same time, particularly when these are a reminder of home and your childhood.
Cornbread is sweet and savory at the same time.
It has a vibrant color and an equally bright taste, while the hint of sourness that comes from buttermilk or sour cream gives it more dimension.
Fluffy on the inside and with a slightly crispy exterior, this side dish is nice to pair with dirty rice since you can play on textures and flavors.
5. Fried Okra
Southern cooking is almost synonymous with all things fried. Get your dose of vegetables for the day and make it more comforting and flavorful by frying it up with a batter.
Once you pop it in your mouth, the batter gives way to the sweet and earthy notes of the okra.
While this vegetable is on the milder side, with its taste erring between a green bean and an eggplant, this will be heightened when paired with dirty rice.
The crunchy texture of the fried okra is something you should not miss. This contrasts against the fluffy grains of rice, making it a match you'll want to have over and over.
6. Mac and Cheese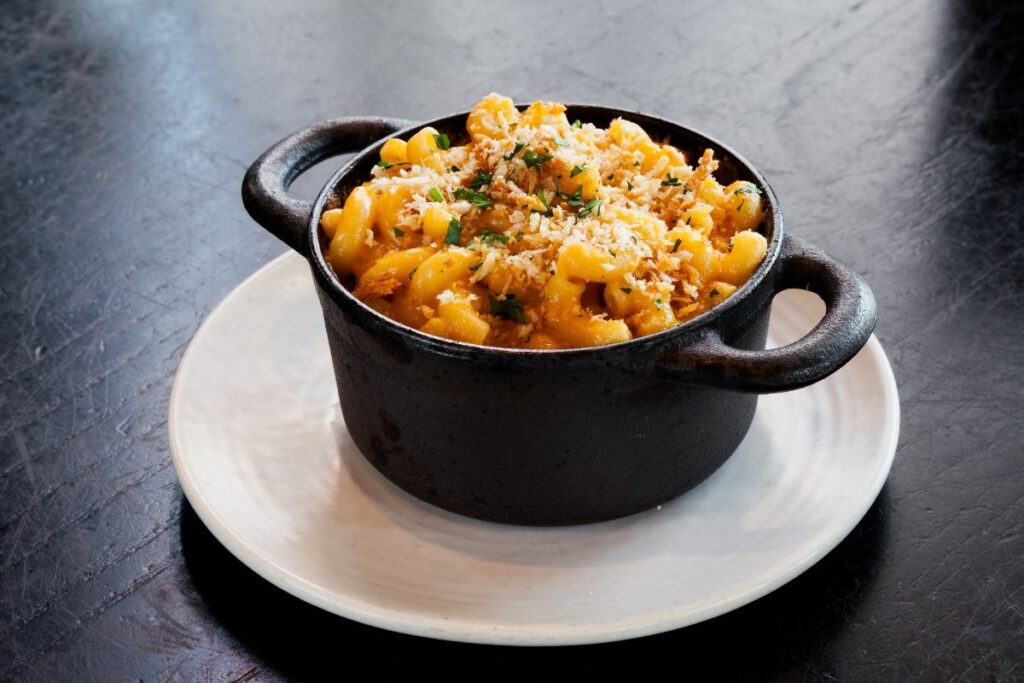 When we think of comfort food, one thing that comes to mind right away is mac and cheese, and for good reason.
Macaroni and cheese are one of the many childhood staples that almost every home has had.
The flavor comes from the variety of cheeses it's made with and the lusciousness of the cheese sauce is phenomenal since it's salty, sweet, and savory all at once.
Mac and cheese's crispy browned edges, along with the bubbles and pockets of cheese on top, add more depth to the dish.
With this rich and creamy dish, you'll want a palate cleanser and dirty rice can be just that with the different spices it's made of.
The spices from the rice will give some heat, while the cheese sauce from the mac and cheese will help take some of that heat away.
The Bottom Line
Dirty rice remains at the heart of Southern cuisine. If you find yourself wanting to give this dish a try at home, make sure to pair this with other dishes you find on this list to make your meal complete.
Print
6 Best Sides for Dirty Rice
Check out these great Side Dish Recipes for Dirty Rice that have been shared on Pinterest.
Author:
Prep Time:

5 minutes

Cook Time:

10 minutes

Total Time:

15 minutes

Yield:

1 serving

Category:

Sides

Method:

Cooking

Cuisine:

Side Dish
Instructions
Click on each link above to view the pin and recipe.
Obtain all the necessary ingredients to make the recipe.
Follow the steps to create your side dish.
Enjoy your delicious meal =)
Nutrition
Serving Size:

1 serving

Calories:

370

Sugar:

5 g

Sodium:

1730 m

Fat:

66 g

Saturated Fat:

0 g

Unsaturated Fat:

0 g

Trans Fat:

0 g

Carbohydrates:

50 g

Fiber:

2 g

Protein:

8 g

Cholesterol:

0.5 mg
Keywords: Best Sides for Dirty Rice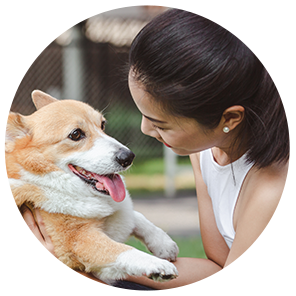 Hi, I'm Linda thanks for stopping by! We're so happy you're here. If you're a foodie and love to cook from home - you're in the right place..
LEARN MORE
Join the mailing list and receive our free newsletter!
Recipe Marker provides you with the best information about home cooking tips, recipes, ingredient substitutes and more. Check out our blog to see the latest articles.