What To Serve With Gyros: 5 Best Side Dishes (updated 2023)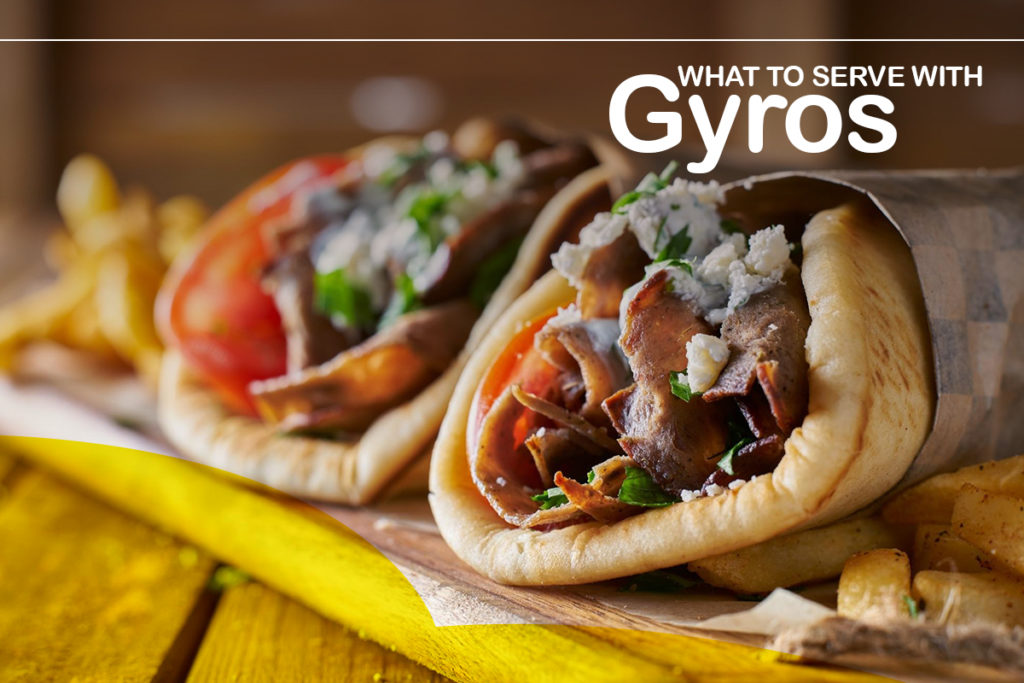 French fries and rice are the standard accompaniments to gyros. It's always a good idea to branch out though, even if your go-to sides are still tasty. There are so many ways to enhance the flavor of your gyro lunch.
Let's find out the best side dishes for gyros here!
What To Serve With Gyros
1. Greek Garlic and Potato Dip (Skordalia)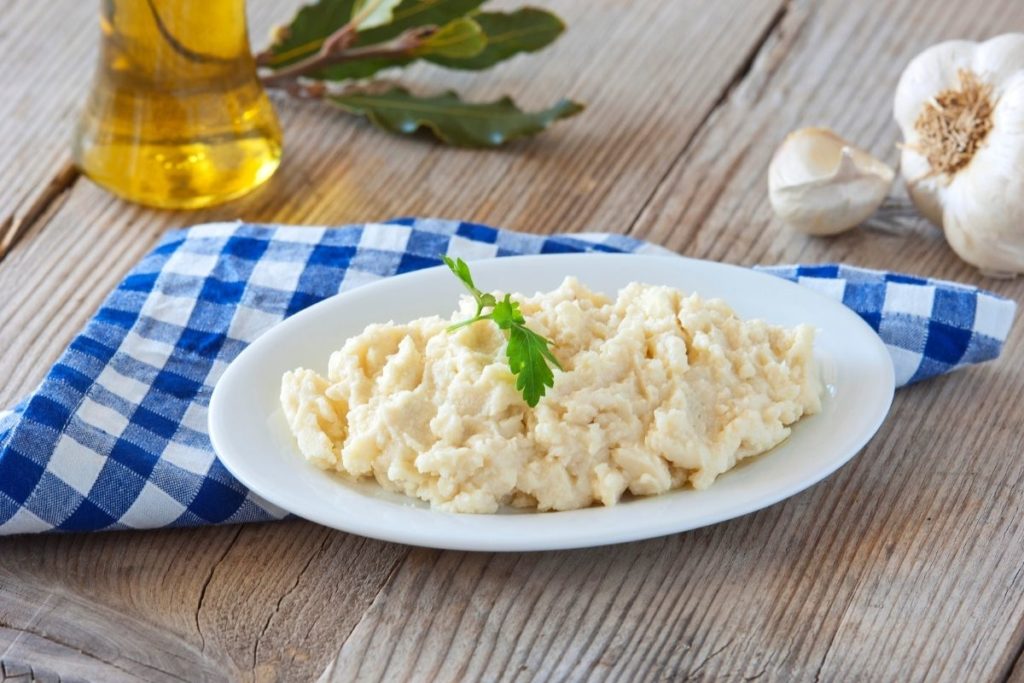 Skordalia is a must-try for garlic lovers. It's a distinctive garlicky dipping sauce made with garlic, potatoes, olive oil, and citrus fruits. The tzatziki sauce is more popular, but this is a delicious alternative.
Instead of using a food processor, use a spoon to mash the potatoes. Garlic and almond paste may be made ahead of time and combined with some mashed potatoes and olive oil.
You can also add green onion, parsley, and lemon zest to the mixture if desired. Refrigerate the dip the night before to save time, especially when serving skordalia with gyros for breakfast or brunch.
2. Grilled Zucchini Salad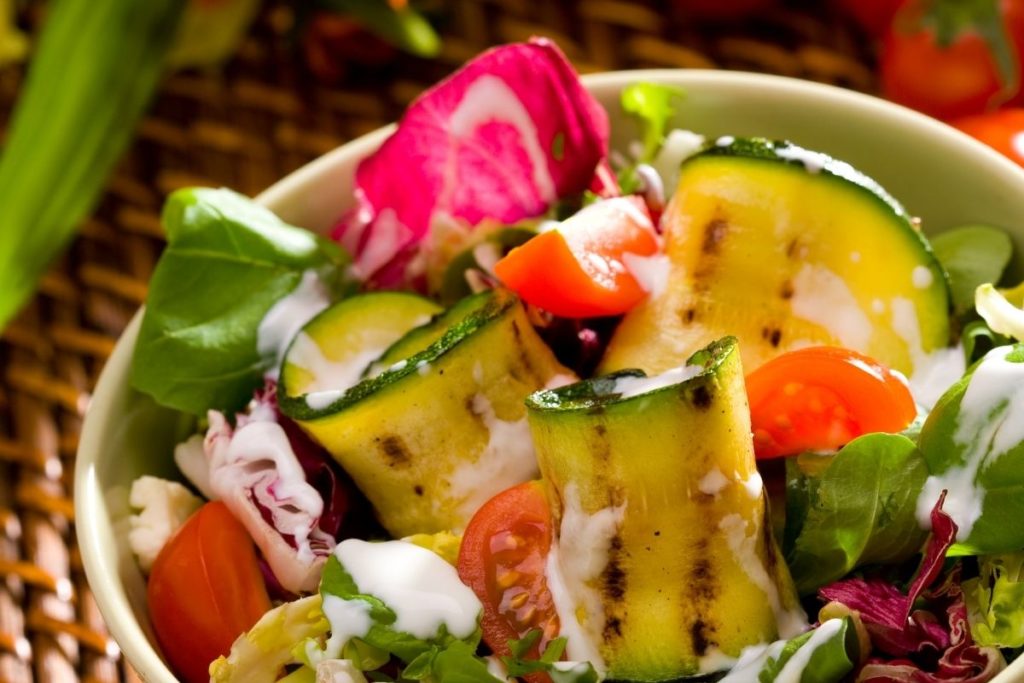 Another summery Mediterranean meal is a Grilled Zucchini Salad. Zucchini has a bit of a bad rap. However, its high level of antioxidants will be beneficial to your overall health.
As a bonus, it is delectable when grilled. Grilled zucchini adds a salty flavor to grilled zucchini salads.
3. Sweet Potato Fries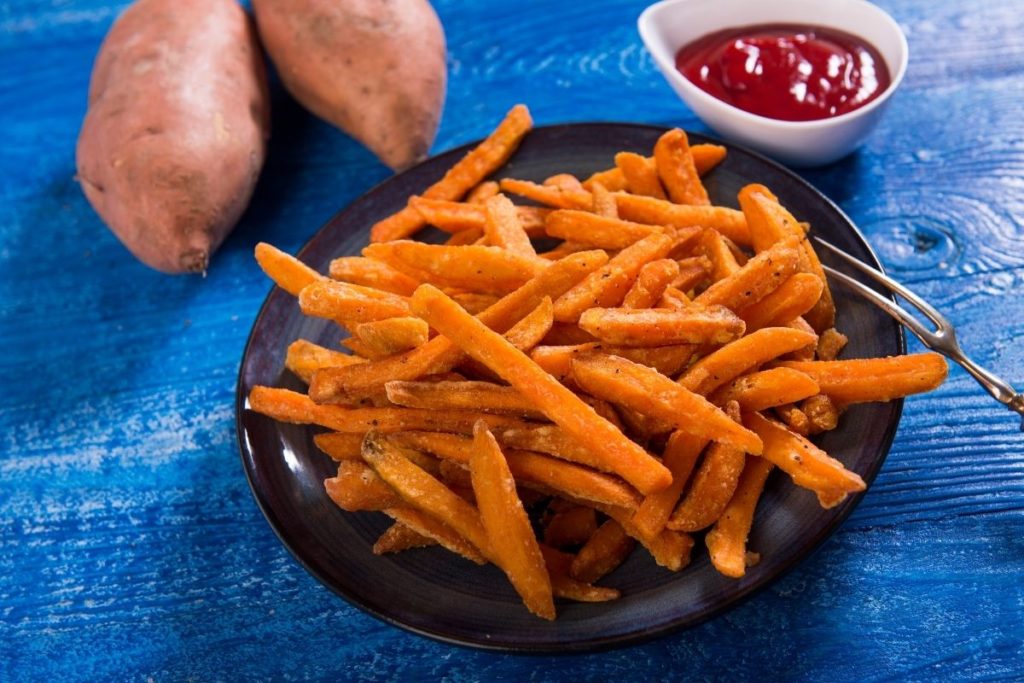 Sweet potato fries are an alternative to Greek gyros fries. In every mouthful, you get a taste of both sweetness and saltiness.
Sweet potatoes, olive oil, cornstarch, sea salt, and other seasonings are all you need to make this dish. It couldn't be simpler.
Season, then bake the potatoes until they're crispy.
4. Greek Style Rice Pilaf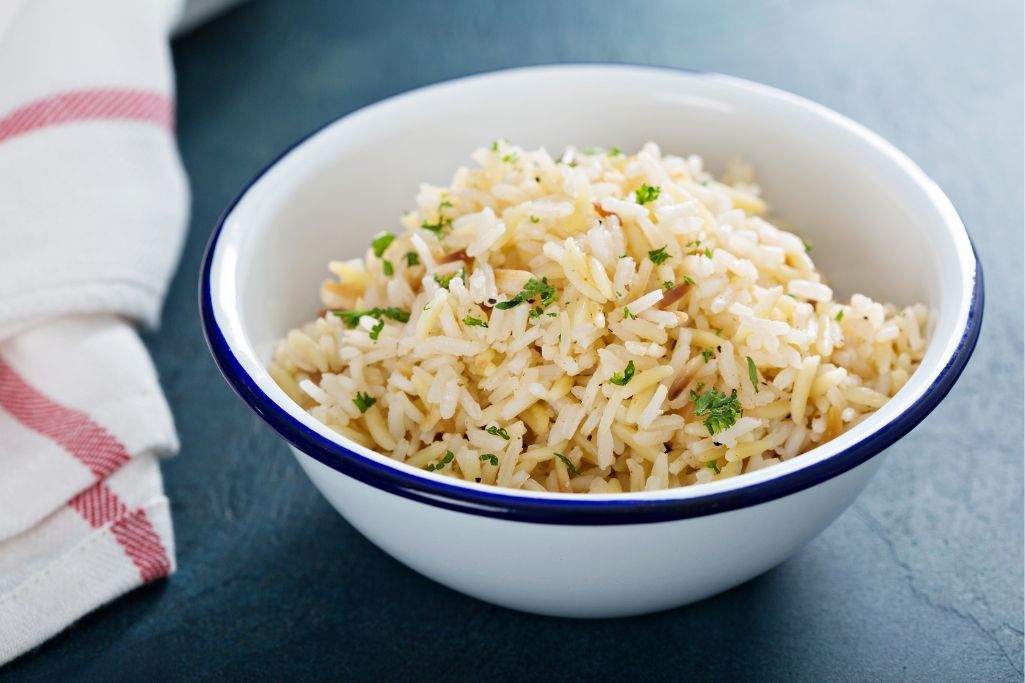 If you're going to have gyros with rice, you have a wide variety of options. Greek-style pilaf, with its cinnamon and nutmeg flavors, stands out among the others.
In many places, white rice with brown sugar comes with gyros, but this side dish provides a fantastic alternative.
The vegetable broth has been used to cook the rice until it is tender. The rice is then seasoned with sliced bell peppers and cooked until the veggies are soft.
In addition, tomatoes, bulgur wheat, golden raisins, and walnuts are added to the dish.
Serve this pilaf as a side dish for your gyros with lemon juice as an acidic counterpoint to the other flavors.
5. Tabouli Salad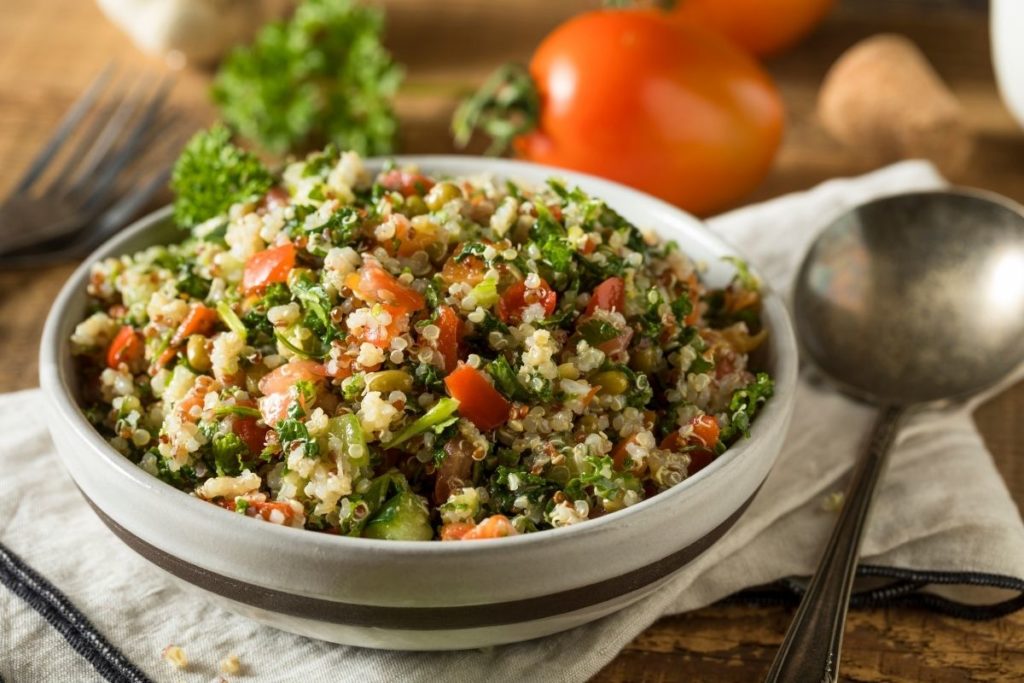 Try making tabouli to eat with your favorite gyros if you're a fan of Mediterranean cuisine. Tabouli is unique because it is both refreshing and nutritious.
It's the combination of bulgur and parsley that makes it so flavorful and unique.
Bulgur of the finest grain quality is required for authentic tabbouleh preparation. It should be soaked in water, not cooked.
Conclusion
The combination of gyros with any of the dishes provided above will satisfy your hunger and your palate.
If you're looking for something to go with your gyros, you can't go wrong with these delicious and nutritious sides.
Print
5 Best Gyro Side Dishes
Check out these great Gyro Side Dish Recipes that have been shared on Pinterest.
Instructions
Click on each link above to view the pin and recipe.
Obtain all the necessary ingredients to make the recipe.
Follow the steps to create your side dish.
Enjoy your delicious meal =)
Keywords: Best Gyro Side Dishes
Hi, I'm Linda thanks for stopping by! We're so happy you're here. If you're a foodie and love to cook from home - you're in the right place..
LEARN MORE
Join the mailing list and receive our free newsletter!
Recipe Marker provides you with the best information about home cooking tips, recipes, ingredient substitutes and more. Check out our blog to see the latest articles.