What to Serve with Salmon Patties: 6 Best Side Dishes (updated 2023)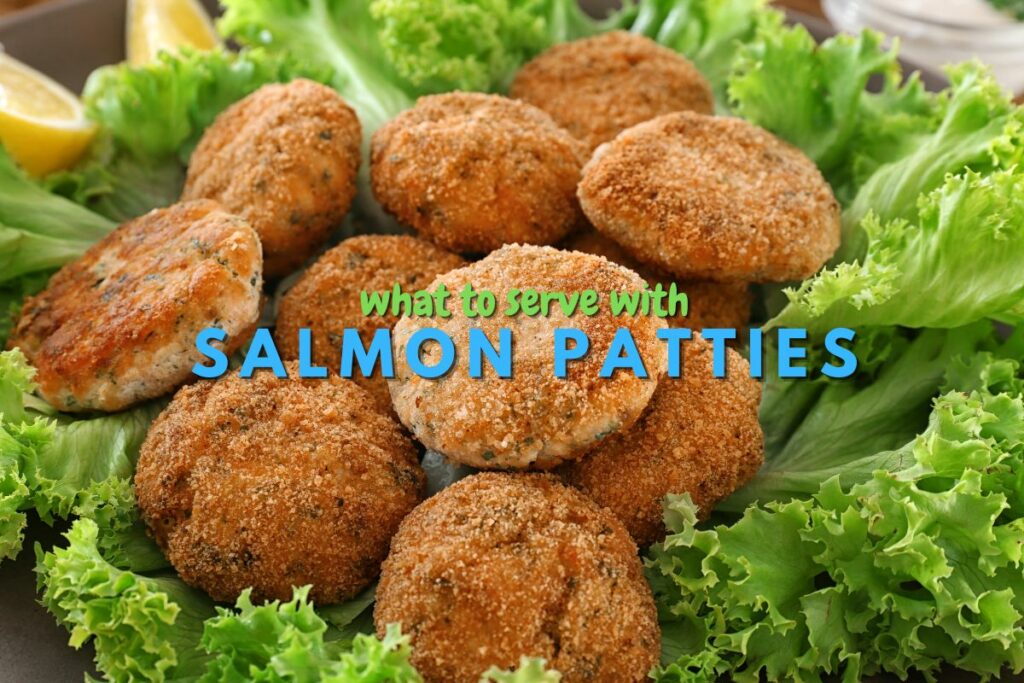 Are you trying to decide what to serve with salmon patties? Stick around as we share a list of the most popular side dishes that go well with salmon patties.
Salmon patties are some of the most delicious types of fish cakes out there. Teeming with fresh herbs, these are beautifully seasoned and bright-tasting.
If you're wondering what pairs well with these, read through to know what to serve with salmon patties.
What to Serve with Salmon Patties
1. Fresh Salad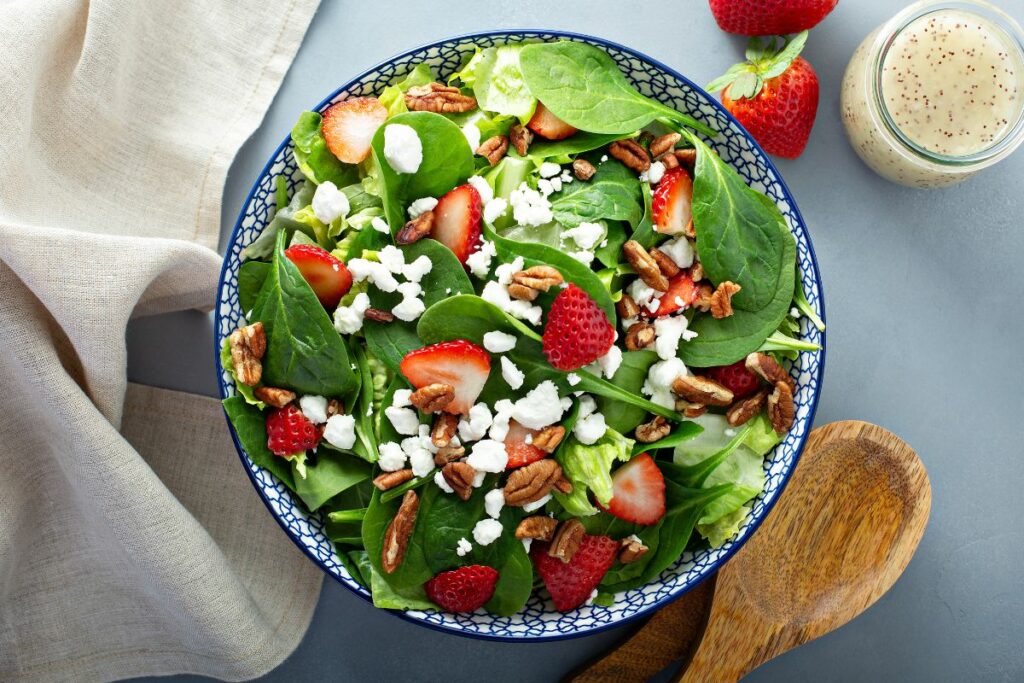 Allow salmon patties to be the star of the show by serving this with a side of fresh green salad.
Salmon is already one of the most nutritious types of fish around as it's packed with Omega-3 fatty acids.
Take this up a notch by serving this with some fresh salad on the side. Think of textures that will go with the rich and thick patty, such as kale and lettuce for its crunch.
You can even add some arugula or microgreens which will lend some earthy taste, quite the contrast from the juicy and sweetish salmon patties.
Finish your salad with some light vinaigrette to cut through the richness of the fish. The acid will leave a bright, tangy flavor that refreshes the palate.
This dynamic duo is guaranteed to jumpstart your journey to healthy living and make you want more.
2. Medley of Sauteed Vegetables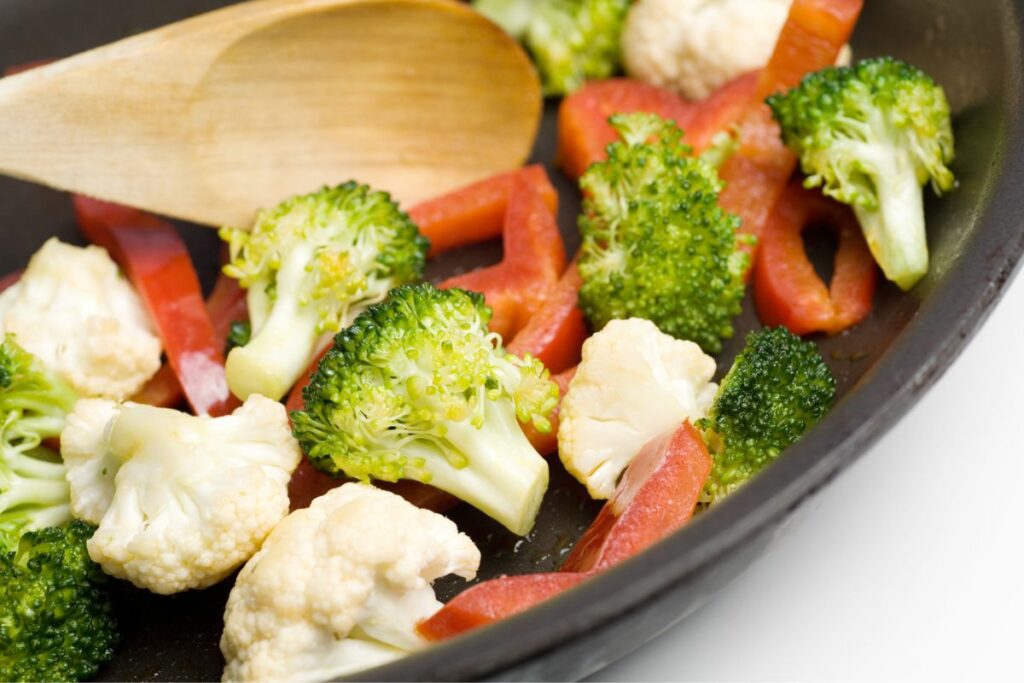 If fresh greens aren't exactly your thing, you might want to consider sauteing this instead.
Take your choice of veggies, say perhaps some bell peppers, French beans, and even some carrots, and sauté them using aromatics and your choice of sauce.
You can even pair some corn and bell peppers to make a play on sweet, savory, and smokey flavors.
Be careful in cooking your vegetables since you want to retain their crunchy texture.
This particular technique gets you the best of both worlds: the crunchiness and freshness of the vegetables and the creamy texture of the salmon.
These vegetables pack in a savory punch and make for a vibrant and colorful contrast against your salmon patties. Not to mention, the aromatics you'll be using will add a depth of flavor.
3. Green Beans and Bacon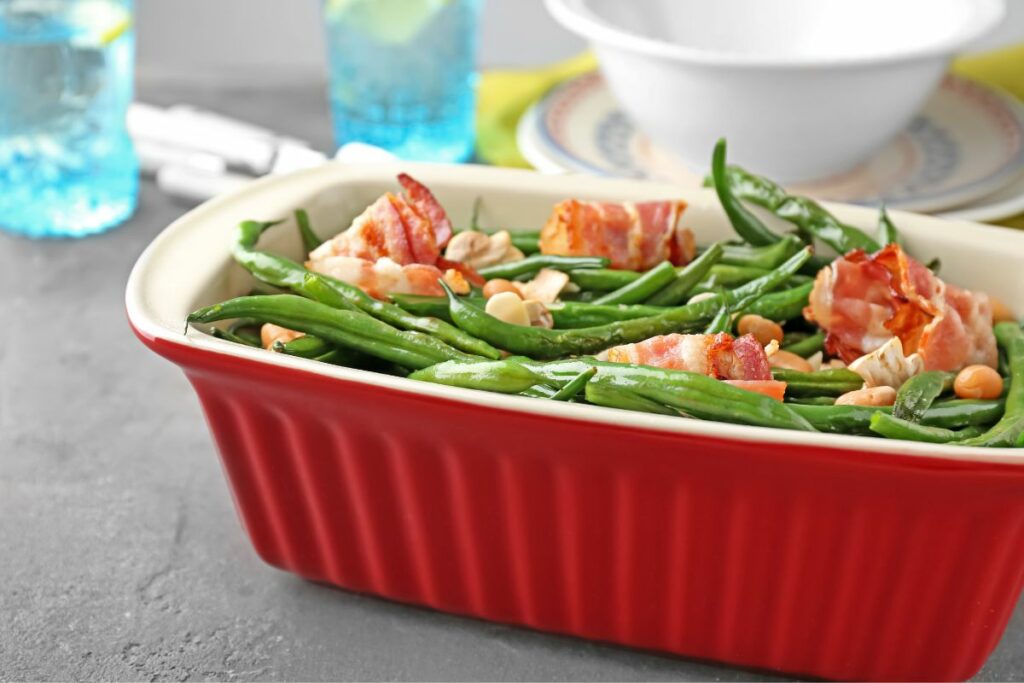 Another type of sauteed vegetable you'll certainly love is no other than green beans. Green beans are equally vibrant and exciting and these bring on a ton of nutrition as well.
Although cooking this with garlic is enough to highlight its savory flavor profile, you can amp up the ante by adding some bacon.
Fried to a crisp, bacon adds a layer of complexity and smokiness to the green beans, giving them more depth and dimension.
Once you have fried the bacon to a crisp, remove most of the oil, leaving a few tablespoons just enough to coat and cook the beans without being greasy.
4. Creamy Coleslaw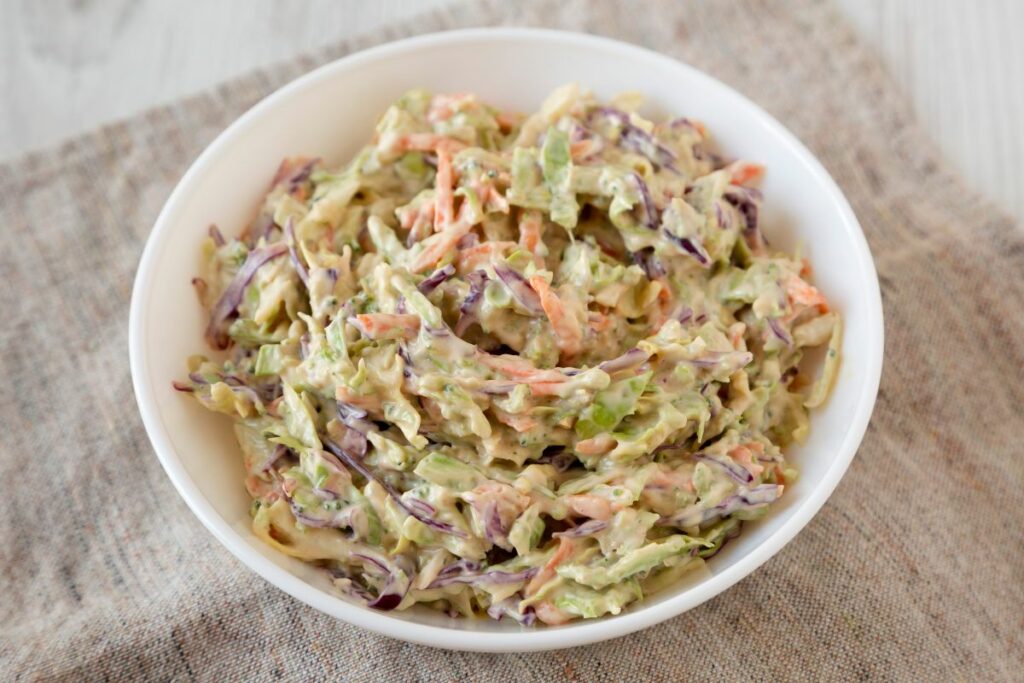 Bright, refreshing, and creamy at the same time, coleslaw gives you everything you want in a side dish and more.
A clever take on vegetables, this is easy enough to make and comes together in a few minutes.
Coleslaw helps freshen up fried dishes and makes them seem lighter and more balanced, preventing its fried nature from being too greasy or cloying.
Despite being made with some mayonnaise, this creamy coleslaw effectively cuts through the rich taste of the salmon patties thanks to the vinegar and lemon juice within.
5. Bevy of Sauces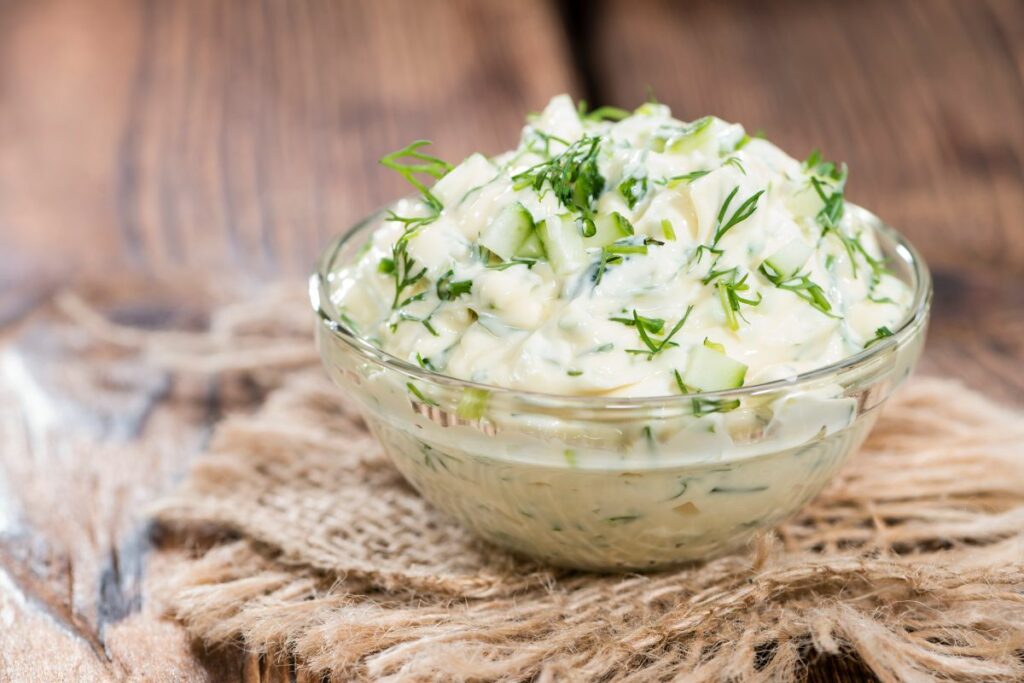 Your salmon patties won't be complete without some sauces on the side to dip them in. One of the most famous sauces you'll come across is the Louisiana-style remoulade sauce.
Traditionally served with fried foods such as salmon patties, in this case, this sauce cuts through the fried taste with its sweet and sour taste and creamy texture.
The remoulade sauce is a cross between tartar sauce and Thousand island dressing.
It features Cajun seasoning that's bold and earthy, while also being creamy and spicy.
If you want a classic tartar sauce, its rich and tangy flavor profile will further complement your fish dish.
After all, this condiment is most used with fried fish, so you won't go wrong with this option, not when it's chockfull of bright and tart flavors from the onions, capers, pickles, and the like.
6. Sweet Potato Fries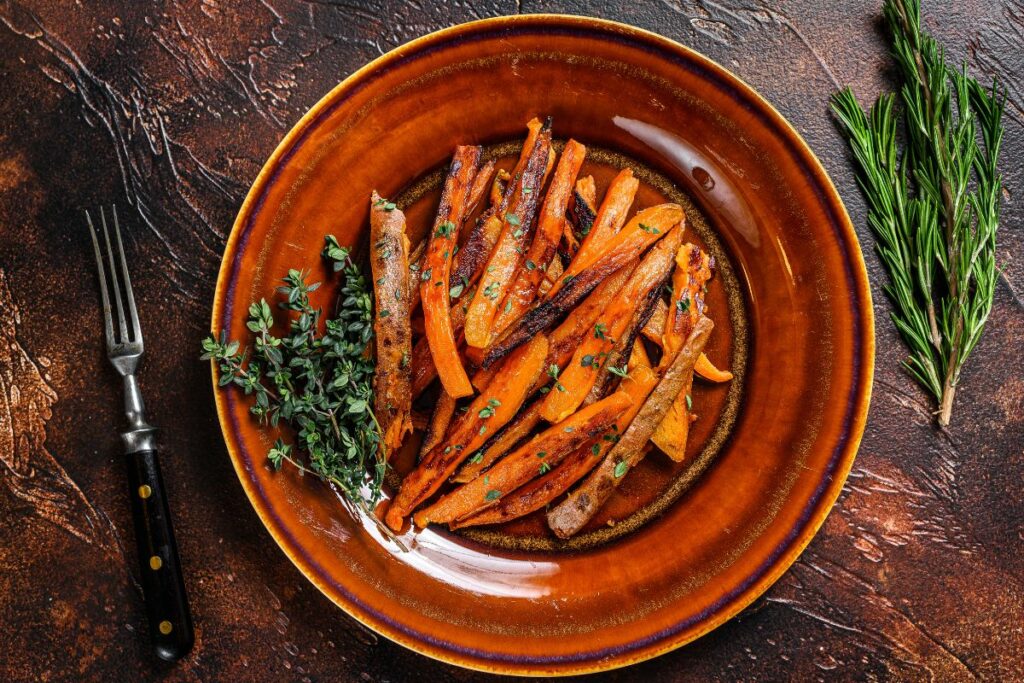 Despite being a fatty fish, salmon's flavor profile tends to err on the milder side. Sweet potato fries will come to your rescue in this case with their sweet taste and crisp exterior.
Opening up to a soft and fluffy interior, these fries will have you munching on them for hours.
Flavored with the right sprinkling of salt and seasoning, sweet potato fries shine in whatever way you choose to cook them.
Whether you're frying them up, baking them, air frying them, or roasting them up, these will add some depth to your dish with its caramelization.
Final Thoughts
Salmon patties are a joy to have on the dining table. With the right side dishes and this guide, you can finally whip up some of the most magical pairings you'll keep having in the years to come.
Print
6 Best Side Dishes for Salmon Patties
Check out these great Side Dish Recipes for Salmon Patties that have been shared on Pinterest.
Author:
Prep Time:

5 minutes

Cook Time:

10 minutes

Total Time:

15 minutes

Yield:

1 serving

Category:

Sides

Cuisine:

Side Dish
Instructions
Click on each link above to view the pin and recipe.
Obtain all the necessary ingredients to make the recipe.
Follow the steps to create your side dish.
Enjoy your delicious meal =)
Nutrition
Serving Size:

1 serving

Calories:

140

Sugar:

6 g

Sodium:

2160 mg

Fat:

62 g

Saturated Fat:

0 g

Unsaturated Fat:

1 g

Trans Fat:

4 g

Carbohydrates:

24 g

Fiber:

3 g

Protein:

1 g

Cholesterol:

0 mg
Keywords: Best Side Dishes for Salmon Patties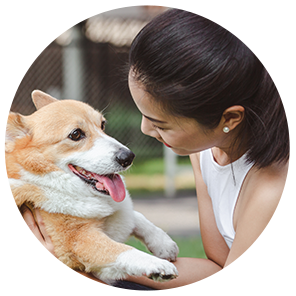 Hi, I'm Linda thanks for stopping by! We're so happy you're here. If you're a foodie and love to cook from home - you're in the right place..
LEARN MORE
Join the mailing list and receive our free newsletter!
Recipe Marker provides you with the best information about home cooking tips, recipes, ingredient substitutes and more. Check out our blog to see the latest articles.