7 Best Chobani Flip Flavors (Ranked in 2023)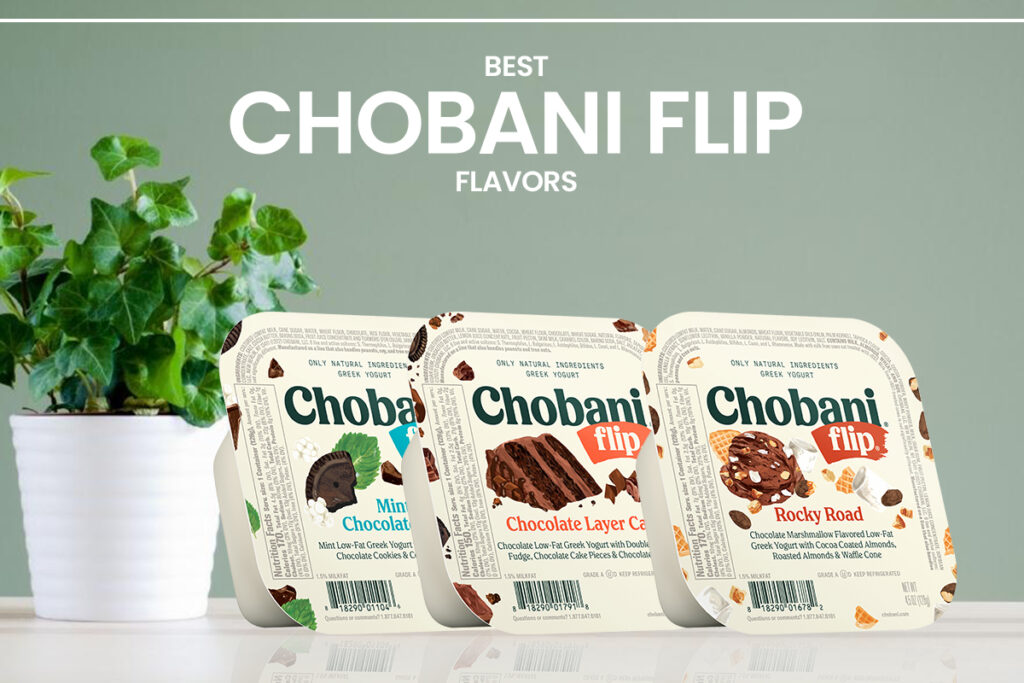 Are you trying to decide what Chobani Flip to buy? Check out our list of the most popular Choban Flip flavors in this article.
Many health-conscious people resort to alternate snacks to get through the day, and yogurt has climbed to the top of this movement. If you're looking for a healthy snack with a creamy texture that can't be beaten, go no further than Chobani Flip.
Let's learn about the best Chobani Flip flavors. Read on for more details.
Best Chobani Flip Flavors
1. Strawberry Cheese Cake
The strawberry yogurt has exactly the right amount of sweetness, and it genuinely tastes like real berries. That said, this is a big advantage for strawberry-flavored products.
It's the crunchiness of the graham crackers and the rice crisps with the chocolate coating that really make this Chobani flavor stand out. As soon as you start spreading in the bits of creamy icing, it's over.
Although it's not too sweet to eat for breakfast, this flavor is clearly dessert-like. For those of you who adore cheesecake as much as we do but aren't sure which Flip to start with, this one is a safe bet.
2. Peanut Butter Dream
While traditional peanut butter is known for its goopy consistency, the honey-roasted almonds and peanut butter clusters give this yogurt a unique texture and flavor.
Peanut Butter Dream features the right balance of sweet and salty flavors, making it an ideal snack for any time of day.
3. Coffee Brownie Bliss
A fantastic treat for coffee connoisseurs, is this Coffee Brownie Bliss flavor, a yogurt-based coffee flavor with sweet chocolate and brownies.
The chocolate and the biscotti brought a lovely crunch to the dessert.
Since the coffee yogurt was a touch harsh, the toppings gave a little sweetness to the flavor. All in all, it was an enticing combination of sweetness and bitterness.
4. Almond Coco Loco
Almond Coco Loco, a combination of coconut yogurt with honey-roasted salted almonds and dark chocolate bits, is rich and creamy.
Indeed, a rich and decadent snack is created when all of these flavors come together.
The chocolate in this flavor is utilized sparingly and to excellent advantage, unlike some of the other Flip varieties from Chobani.
Despite the fact that many consumers previously knew how delicious coconut and chocolate combined are, several said that Chobani still managed to surprise them.
5. Pumpkin Harvest Crisp
It's officially cool weather, which means it's time for pumpkin spice lattes and sweaters galore.
The exquisite chorus of pie crust pieces, glazed pumpkin seeds, and nuts was not overpowered by the pumpkin yogurt, resulting in a nicely balanced snack.
Flip Pumpkin Harvest Crisp from Chobani will satisfy all of your fall-themed snacking desires.
6. Salted Caramel Crunch
That rich sweetness was absent from the yogurt itself thanks to the addition of milk chocolate and toffee chunks in this Chobani Salted Caramel Crunch.
As a result of its high concentration, it has a noticeable effect without overwhelming the consumer.
The pretzels, by far, are the greatest part of this taste. Crispy, salty, and crunchy, they are the perfect snacks at any time of day or night.
You can't go wrong with a combination of salty and sweet tastes. It's easy, it's well-balanced, and of course, it's salty.
7. Tropical Escape
With toasted coconut, hazelnuts, and granola, Chobani's Tropical Escape flavor is one of the few without chocolate chips.
The granola adds sweetness and a bit of pineapple flavor to the yogurt.
Having this in as your dessert will make you feel like you're on a tropical vacation.
For many, the fact that it contains no additional chocolate makes it the ideal morning option. You'll be smitten as soon as you give it a try.
Do Chobani Flips Offer Health Benefits?
Chobani Flip is a superfood since it is Greek Yogurt. Greek yogurt assists to keep the good bacteria in your stomach alive and well. Eating greek yogurt is an easy way to heal food poisoning or an overabundance of harmful bacteria in your digestive system.
Eating Greek yogurt can help you avoid serious diseases and is loaded with nutrients. Having yogurt, even if you're lactose intolerant, may really be good for the health of your stomach.
Chobani Flips have a low caloric and high protein content, so they may be included in either a bulking or a cutting diet without requiring substantial dietary adjustments.
Conclusion
If you're looking for something healthy and tasty to snack on then definitely give Chobani Flip Yogurt a try. With so many delicious flavors to choose from it can be hard to decide.
We hope you enjoyed this article about the best Chobani Flip flavors. Cheers!
Print
7 Best Chobani Flip Flavors
Check out this list of the best Chobani Flip flavors to try!
Author:
Prep Time:

1 minute

Cook Time:

0 minutes

Total Time:

1 minute

Yield:

1 serving

Category:

Snack

Method:

Refrigerate

Cuisine:

Dessert
Instructions
Pick your favorite flavor
Click on the link to visit Pinterest
Buy items from your local store or online
Enjoy and share on social media!
Nutrition
Serving Size:

1 serving

Calories:

160

Sugar:

18 g

Sodium:

65 mg

Fat:

4 g

Saturated Fat:

2.5 g

Unsaturated Fat:

0 g

Trans Fat:

0 g

Carbohydrates:

22 g

Fiber:

0 g

Protein:

8 g

Cholesterol:

10 mg
Keywords: Best Chobani Flip Flavors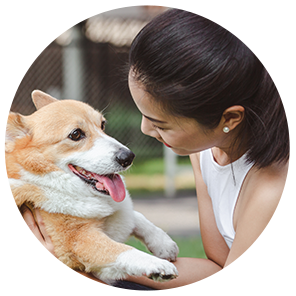 Hi, I'm Linda thanks for stopping by! We're so happy you're here. If you're a foodie and love to cook from home - you're in the right place..
LEARN MORE
Join the mailing list and receive our free newsletter!
Recipe Marker provides you with the best information about home cooking tips, recipes, ingredient substitutes and more. Check out our blog to see the latest articles.