10 Best Sides to Serve With Tortellini (Updated 2023)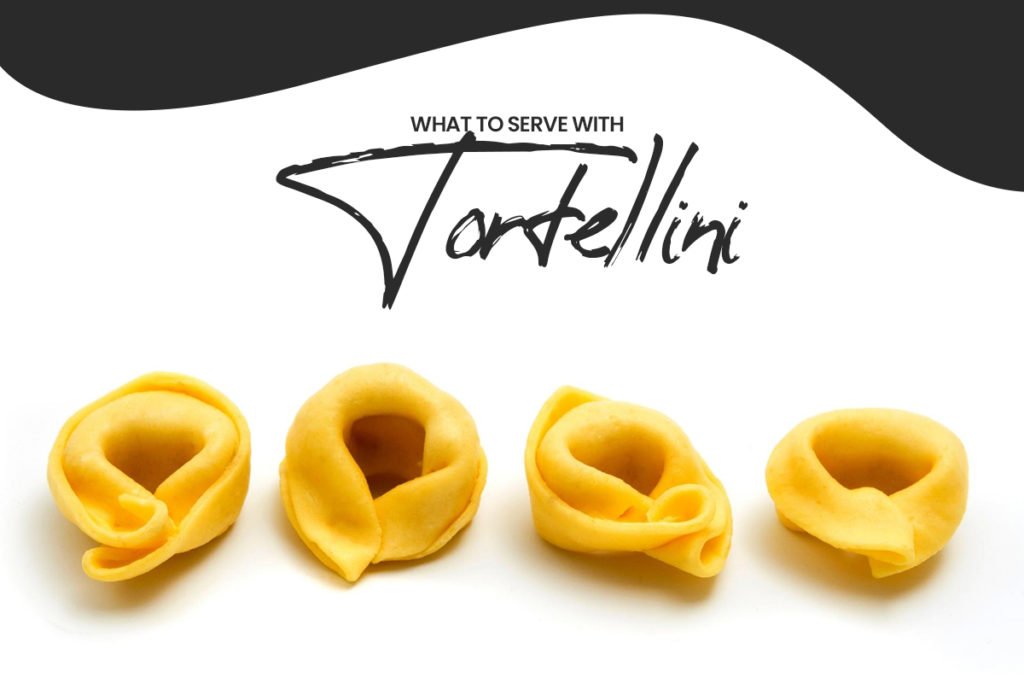 Are you trying to decide what to serve with tortellini? Stick around as we share a list of the best tortellini side dishes in this article.
There are many different fillings for tortellini, but the most common are cheeses, butternut squash, meat, spinach, or a mixture of these.
It is possible to eat tortellini in various ways, such as with a pesto sauce or cheese sauce on top.
Now let's discover some of the best sides for tortellini below.
What to Serve With Tortellini
1. Garlic Marinated Mushrooms

Garlic-marinated mushrooms go well with tortellini. Mushrooms are an easy side dish that pairs well with Italian food.
Depending on your preference, garlic-marinated mushrooms can be served raw or grilled. You can't go wrong with either one of these solutions.
2. Tossed Green Salad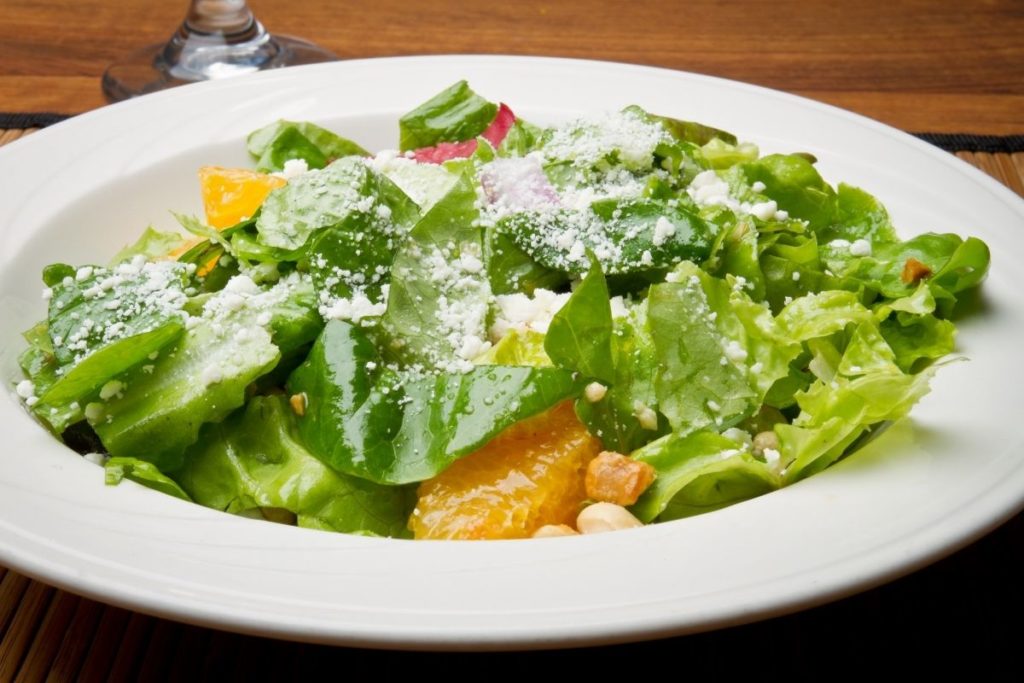 To add some diversity to your meal, pair the tortellini with a simple green salad. Mixed greens served with tangerine and feta cheese can make a wonderful salad.
Before serving it with the tortellini main dish, top it with your preferred dressing to give it a dash of color. Olives and almonds may also be added to the salad to provide more flavor.
3. Salad Pizza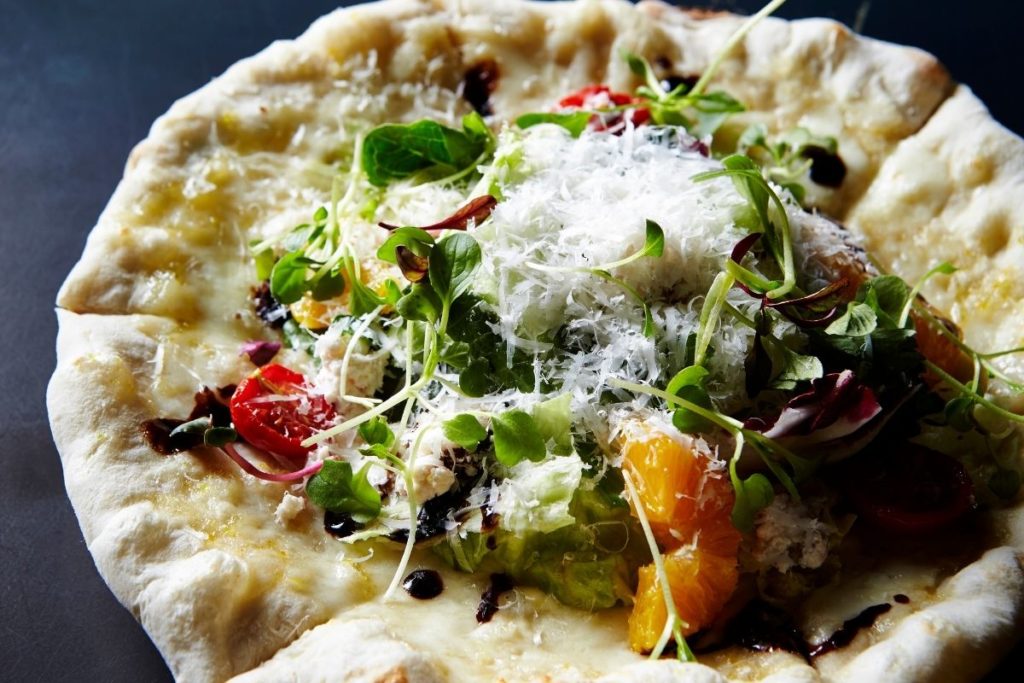 Salads go well with tortellini, so why not pizza? It's enjoyable to make salad pizzas since you can use any ingredients you choose as the basis.
An essential dough crust topped with tomato pasta sauce and fresh basil leaves is suitable for those who want their pizza plain.
Prepare a thin crust and add olives, cheese, and dried herbs if you want something more complicated.
4. Brussels Sprouts Dill Salad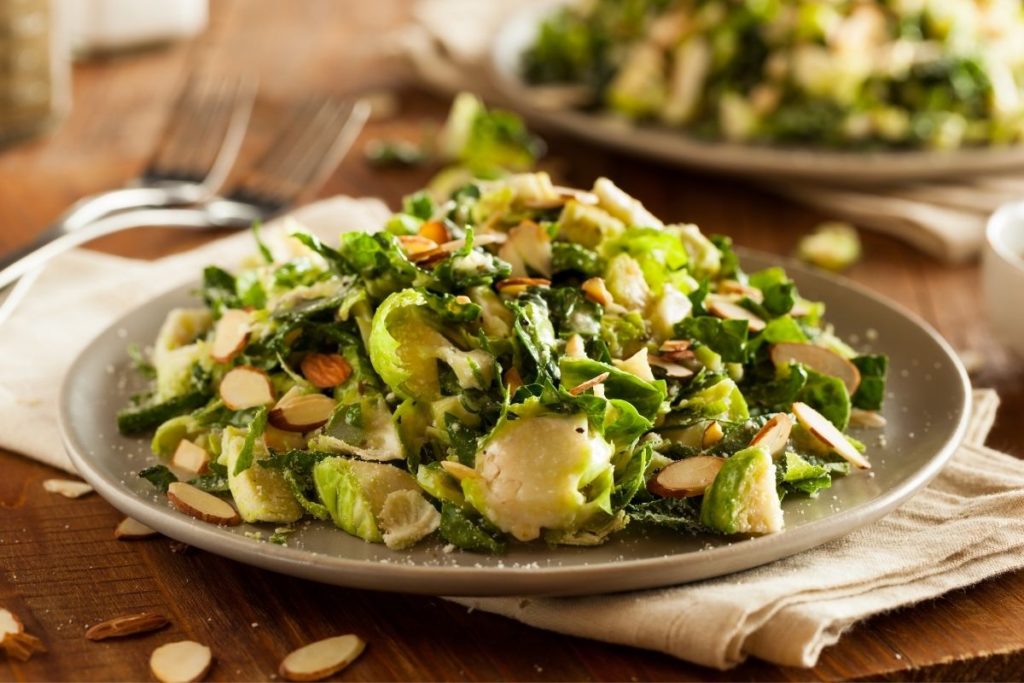 Tossed in this bright and crisp salad, the cut sprouts take on a new personality. This salad is packed with crunchy almonds, fresh tastes like dill and shallots, and is ready in a flash since the sprouts don't need to be cooked.
A brussel sprout dill salad is a nice side dish with tortellini.
5. Grilled Caesar Salad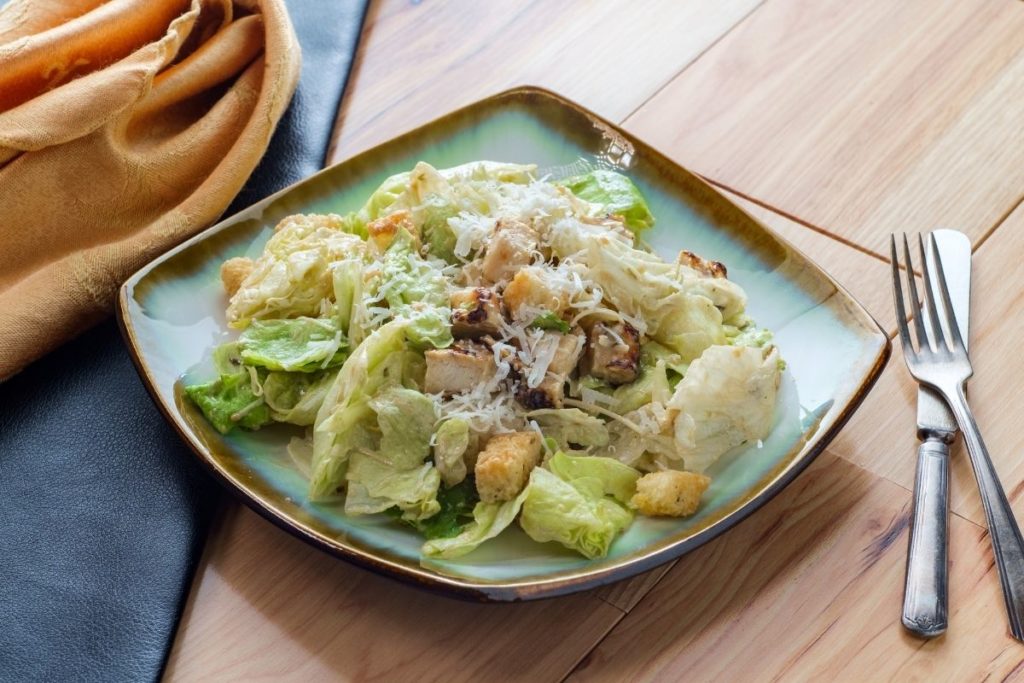 Whole hearts of romaine, croutons, ranch, and shaved cheese are all you need to prepare this new Caesar salad.
Thanks to its delicate flavor, this is an excellent accompaniment to tortellini.
6. Baked Eggplant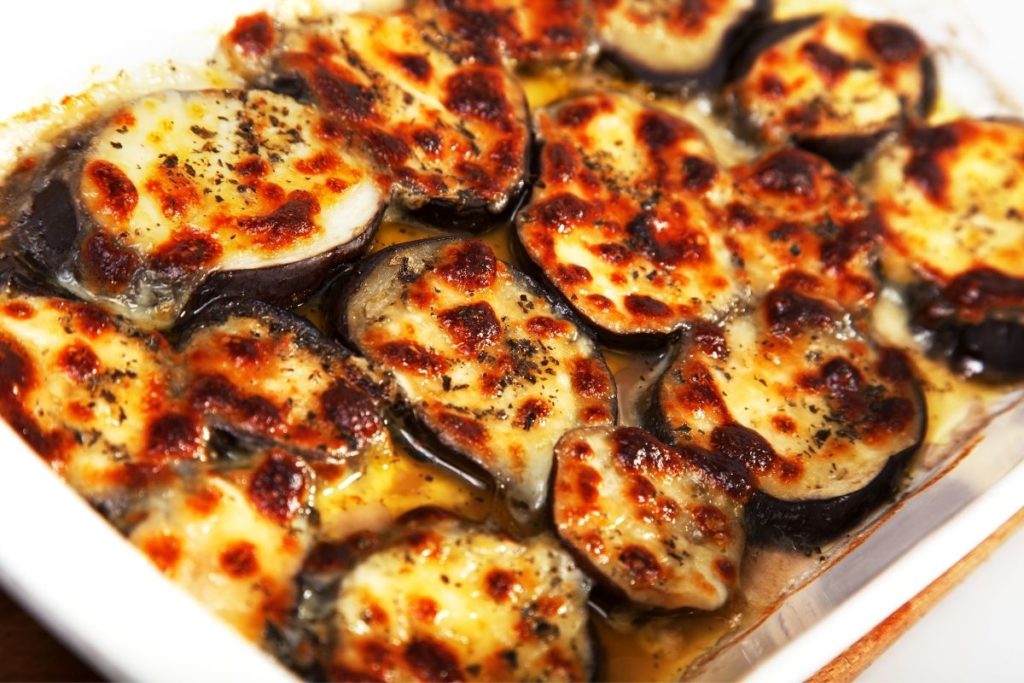 With their rich aromas and silky textures, classic Italian recipes using various incarnations of baked eggplant are excellent side dishes. There is no oil-splattering mess when you use the oven for cooking your food instead of frying.
Sprinkle some extra-virgin olive oil, balsamic vinegar, and some fresh basil on the pasta before serving it to guests.
7. Braised Asparagus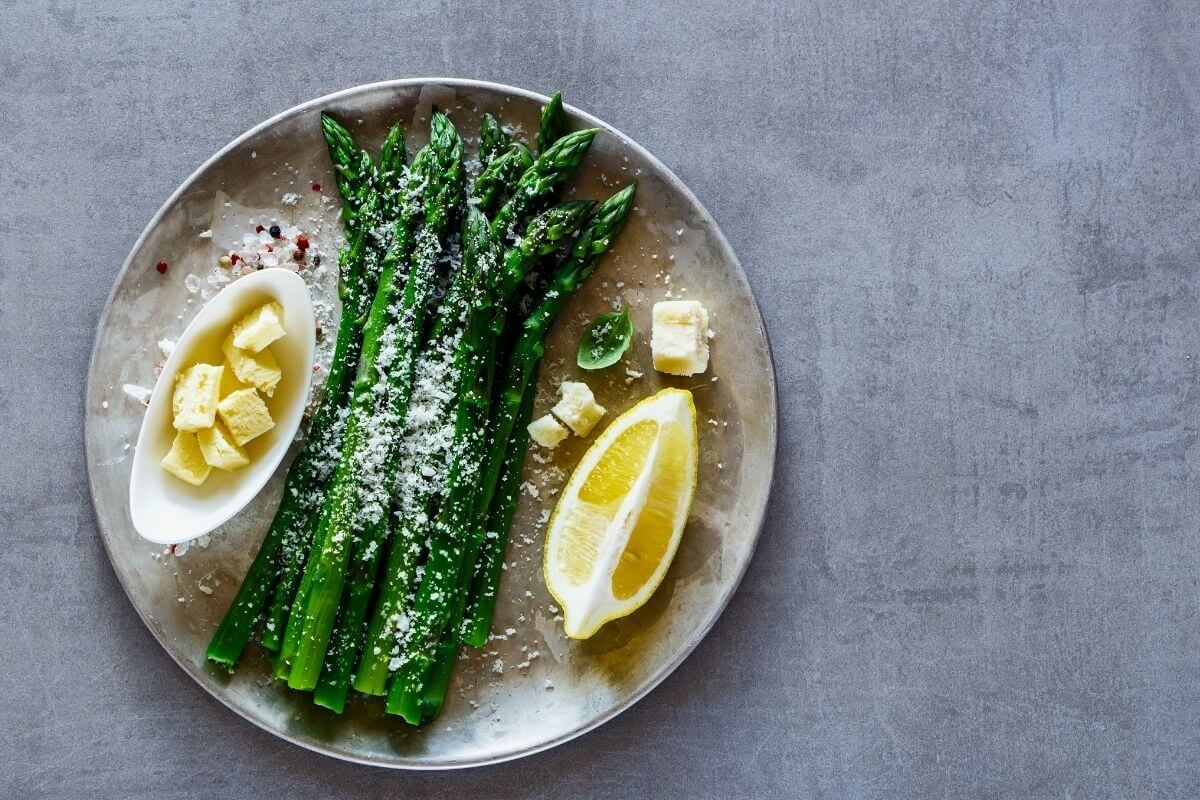 When placed on a plate, this dish looks stunning. Sautéed in butter and topped with shaved parmesan, this dish has whole spears of asparagus.
It's one of those easy tortellini side dishes that you'll remember for years to come. This is a side dish that everyone will like.
8. Antipasto Salad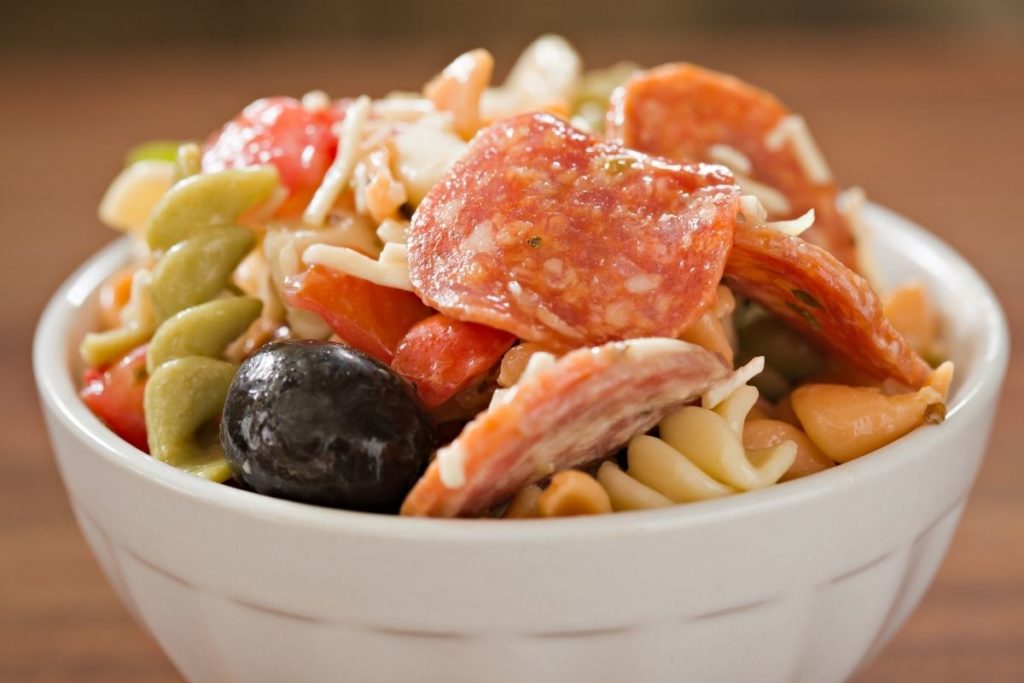 This antipasto salad, which includes charcuterie, olives, tomatoes, chickpeas, and cheese, resembles a deli plate in a salad shape.
Serve it with cheese tortellini to turn any Italian meal into a feast.
9. Sauteed Zucchini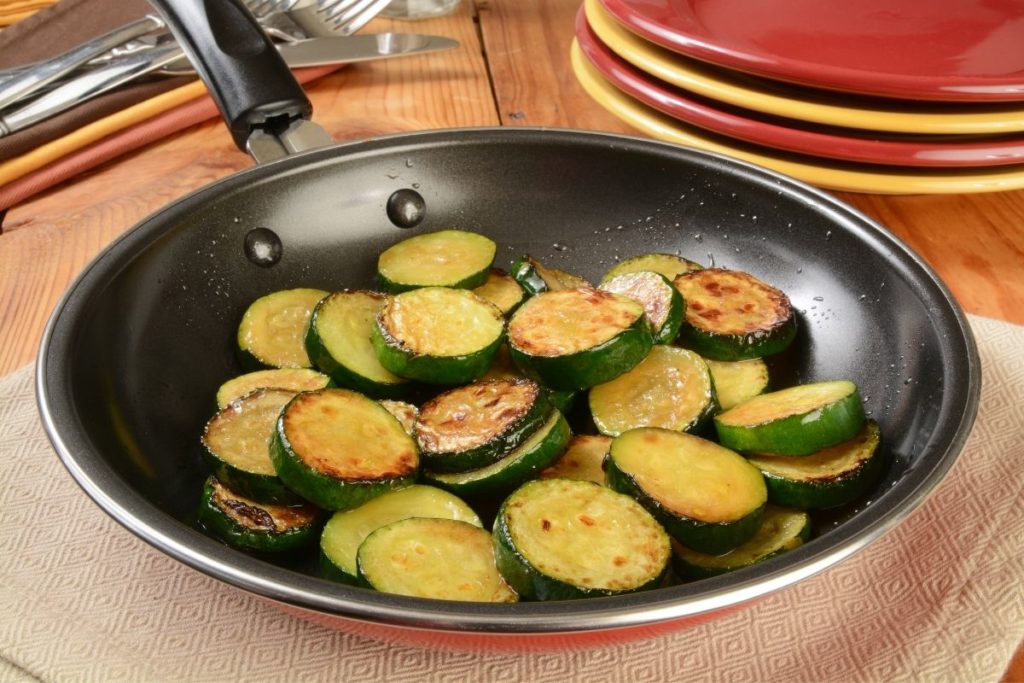 If you've got an abundance of zucchini this time of year, this dish is for you. With almost any pasta recipe, sautéed zucchini is a terrific side dish option.
A little tangy Parmesan cheese and a lot of salt bring out the vibrant taste of this popular summer squash, which is usually sweet and mild.
A wide range of ingredients may be added to the dish, including vegetables and even chunks of bacon.
10. Vegan Bruschetta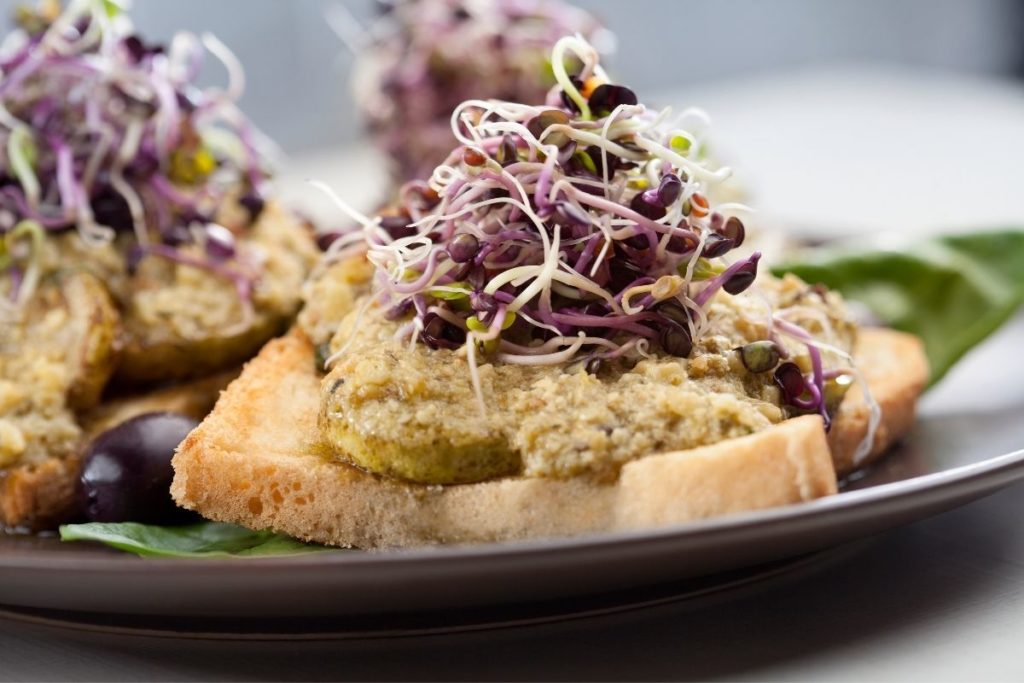 Bruschetta may be made in a couple of minutes and takes full use of summer's luscious, juicy tomatoes. For this vegan version, try to select the finest of the season's produce, like as juicy heirlooms and organic basil.
Instead of serving the traditional breadbasket, try serving a few pieces with your favorite pasta dishes, such as our fantastic carbonara or our unique sweet potato ravioli.
Conclusion
To summarize, the flavor profile of tortellini is highly distinct. Serve these pasta pockets with butter and Parmesan cheese if you keep it simple. If you're looking for more variety, you can choose among these ten popular side dishes to serve with Tortellini.
Print
10 Best Tortellini Side Dishes
Check out these great Side Dish Recipes for Tortellini that have been shared on Pinterest.
Instructions
Click on each link above to view the pin and recipe.
Obtain all the necessary ingredients to make the recipe.
Follow the steps to create your side dish.
Enjoy your delicious meal =)
Keywords: Best Tortellini Side Dishes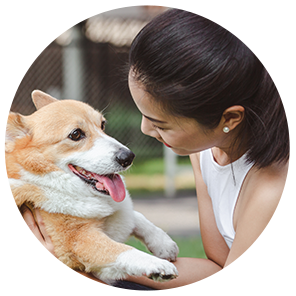 Hi, I'm Linda thanks for stopping by! We're so happy you're here. If you're a foodie and love to cook from home - you're in the right place..
LEARN MORE
Join the mailing list and receive our free newsletter!
Recipe Marker provides you with the best information about home cooking tips, recipes, ingredient substitutes and more. Check out our blog to see the latest articles.