6 Best A-Sha Noodle Flavors (Ranked in 2023)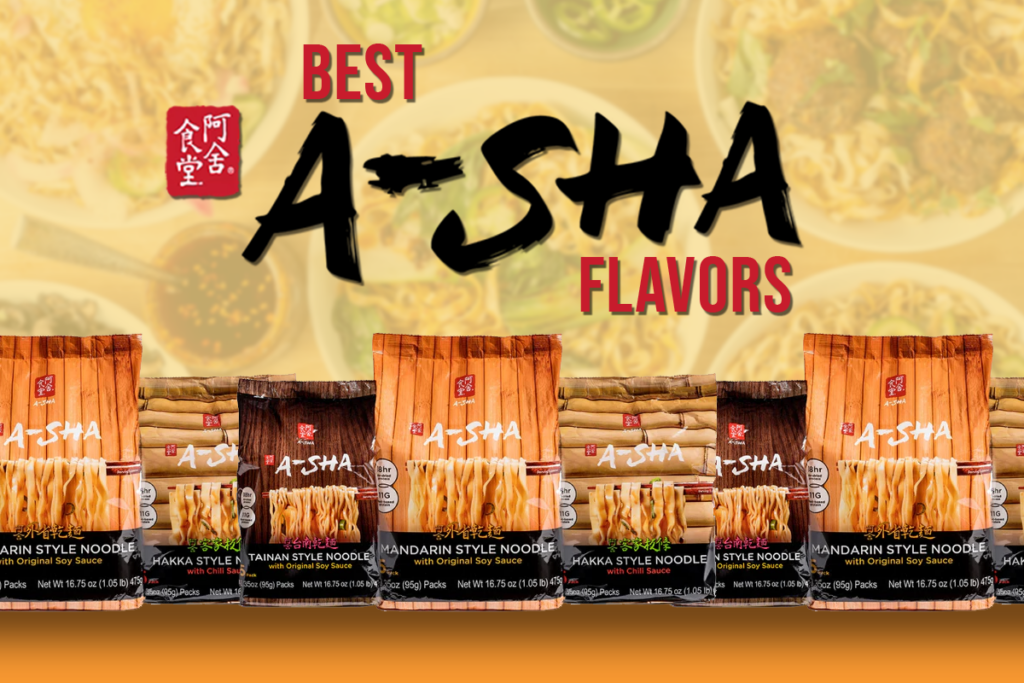 Are you trying to decide what A-Sha flavor to try next? Stick around as we share a list of the best A-Sha noodle flavors in this article below.
A-Sha is a popular Taiwanese brand of instant noodles that has become drastically popular over the years. They have had collaborations with some of the biggest names and franchises in the industry, such as Momofuku and Hello Kitty to name a few.
Best A-Sha Noodle Flavors
Hakka Wide Noodles with Chili Sauce
A-Sha's air-dried and non-fried noodles make themselves known through its Hakka noodles. Made with whole wheat flour, these noodles have a more doughy and starchy texture that lends them a bit more richness.
The chili sauce flavor for its Hakka noodles is perhaps one of the brand's best sellers and for good reason. It gives off a spicy and savory taste as A-Sha uses ma-la seasoning. This means that there are some numbing spices here that highlight the taste of Sichuan peppercorn.
Although the spice packet is quite a number, this is also balanced with some sweetness, rounding out all the flavors nicely. Thanks to the wide, flat noodles, the sauce is evenly distributed and coats every strand, giving a much-needed flavor with every bite.
You can buy it at Target for $7.99
Mandarin Style Noodle with Original Soy Sauce
If you're not exactly a fan of spicy and numbing flavors, the original soy sauce flavor from A-Sha might be more of your style. There's a dominant taste of saltiness coming through, followed by notes of umami from the soy sauce.
This umami flavor is balanced out by some sweetness and caramelly notes and is even punctuated with hints of nuttiness from the white sesame oil.
With a similar noodle type to the previous one, this variant also guarantees maximum flavor that evenly coats noodle strands.
You can buy a pack of 5 at Amazon for $13.99
Tainan Style Noodle with Sesame Paste Sauce
Tainan is a city in Taiwan that's popular for its thin noodles. A-Sha brings their local delicacies closer to people around the world with their Tainan-style noodles with sesame paste sauce.
Sesame is one of the hallmarks of Taiwanese cuisine and it makes a strong and distinctive appearance in this A-Sha noodle variant.
With sesame oil and soy sauce as the primary flavors, these give a heady yet comforting noodle dish that is salty and earthy at the same time. The umami flavors of the soy sauce are complemented by the fragrant and nutty taste of the sesame oil, giving you savory noodles that you can't just help but eat.
You can buy this at World Market for $5.99
Guanmiao Noodle Hakka Sesame Oil Scallion
Guanmiao noodles are a type of knife-cut noodles which are made of wheat flour, resulting in a whiter color of noodles. This also makes the noodles taste richer and silkier.
The sauce is mainly comprised of soy sauce and sesame oil, but there are also spices and seasonings used to add more depth to these instant noodles. From black vinegar that adds sweetness and acidity to a spicy paste made with capsicum, these give the noodles a sweet, spicy, and savory flavor profile that complements each other.
Although the ingredients are quite typical, such as the use of soy sauce and sesame oil, the addition of dried green onions in the mix makes it feel and taste more special. The green onions give the noodles a sweet yet pepper flavor that elevates them and cuts through the richness, while also imparting sharp, aromatic notes.
You can buy a 4-pack from Amazon for $14.99
Meteor Noodles with Fried Sauce
The A-Sha Meteor noodles are one of a kind thus why it's one of the best A-Sha flavors in the market. Made using a dual blade to produce a 3D noodle shape, these result in a thicker and much chewier noodle type that has a great bounce and mouthfeel. The ridges of the noodles serve as a great way to catch the flavors of the fried sauce. In fact, it almost reads like a bucatini pasta.
The sauce is meat-free, ensuring that even vegetarians and vegans can enjoy this noodle dish. Made with fermented soybean paste, also known as doubanjiang, this gives a salty and umami taste that awakens your sense.
There are some shitake mushrooms in the mix for added texture and flavor and it makes the sauce much meatier. It has a buttery and earthy flavor that's likewise filled with umami, complementing the soybean paste.
You can buy a 4-pack from A-Sha Website for $14.99
Hello Kitty Chicken Noodle Soup
As we have mentioned, A-Sha has collaborated with brands such as Sanrio to bring to life Hello Kitty-branded noodles to the public. Initially created for the 2020 Tokyo Olympics, one of the flavors is chicken noodle soup.
Simple and straightforward, the Hello Kitty chicken noodle soup collaboration by A-Sha spells comfort in a cup. It is bursting with a chicken flavor base that's a bit salty with notes of umami, reminding you of your childhood.
You can taste some ginger and hints of curry in it, lending some deeper flavor notes and giving it a mild heat level.
You can buy this from A-Sha official site for $22.49
The Bottom Line
A-Sha is one of the most popular instant noodle makers in the world. Now that you know more about the best A-Sha flavors, you can give these noodles a try and fill your tummy with delight and comfort with every bite.
Print
6 Best A-Sha Noodle Flavors
Check out this list of the best A-Sha Noodle flavors to try!
Instructions
Pick your favorite flavor
Click on the link to visit Pinterest
Buy items from your local store or online
Enjoy and share on social media!
Nutrition
Serving Size:

1 pack

Calories:

340

Sugar:

6g

Sodium:

1,030mg

Fat:

6g

Saturated Fat:

1.5g

Trans Fat:

0g

Carbohydrates:

60g

Fiber:

2g

Protein:

6g

Cholesterol:

0mg
Keywords: Best A-Sha Noodle Flavors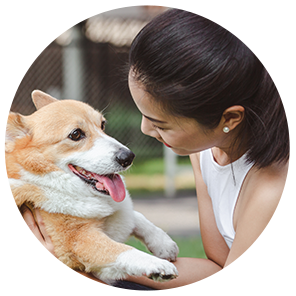 Hi, I'm Linda thanks for stopping by! We're so happy you're here. If you're a foodie and love to cook from home - you're in the right place..
LEARN MORE
Join the mailing list and receive our free newsletter!
Recipe Marker provides you with the best information about home cooking tips, recipes, ingredient substitutes and more. Check out our blog to see the latest articles.