About White Zombie Dutch Bros Drink! (updated 2023)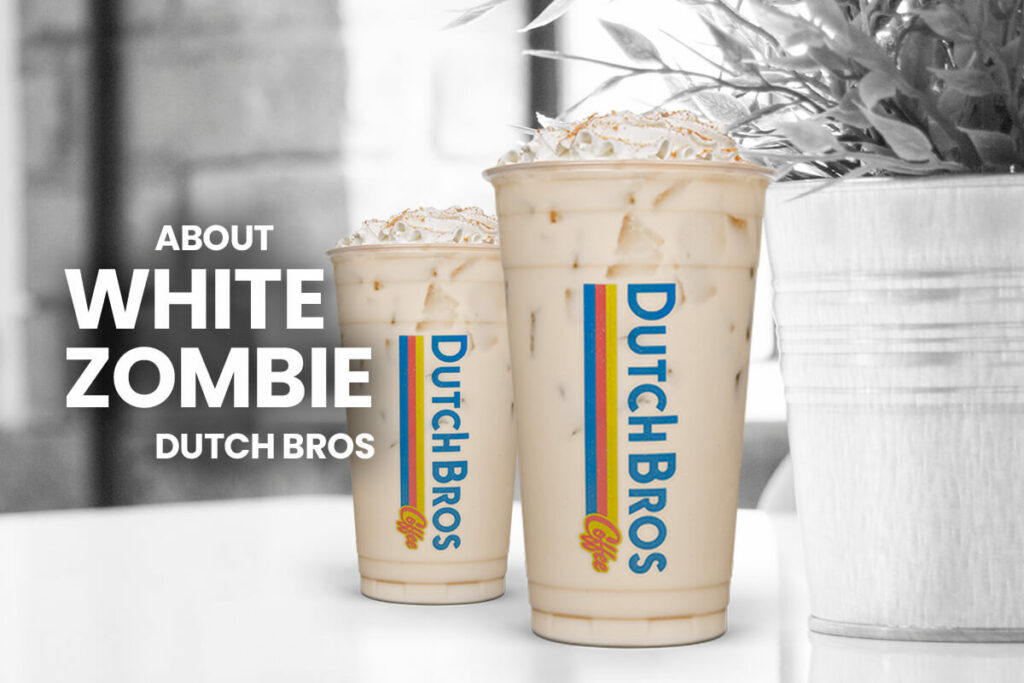 Are you curious about the White Zombie Dutch Bros flavor? Stick around as we share information about this popular drink.
Chocolate is probably the most common and well-loved dessert of many people. But did you know that there are several types of chocolates that you can choose from? From dark, milk chocolate, to white chocolate, you definitely have a wide option when it comes to taste.
Aside from being among the most favorable dessert, chocolate has been a common add-on to different drinks, such as coffee, smoothies, and more.
One of the most popular coffee companies in the United States, Dutch Bros, has been offering various drinks with chocolate as either one of the major ingredients or an add-on.
Let's learn more about the Dutch Bros White Zombie flavor, which is a white chocolate drink that received love from its customers. Read on for more details.
What is a Dutch Bros White Zombie?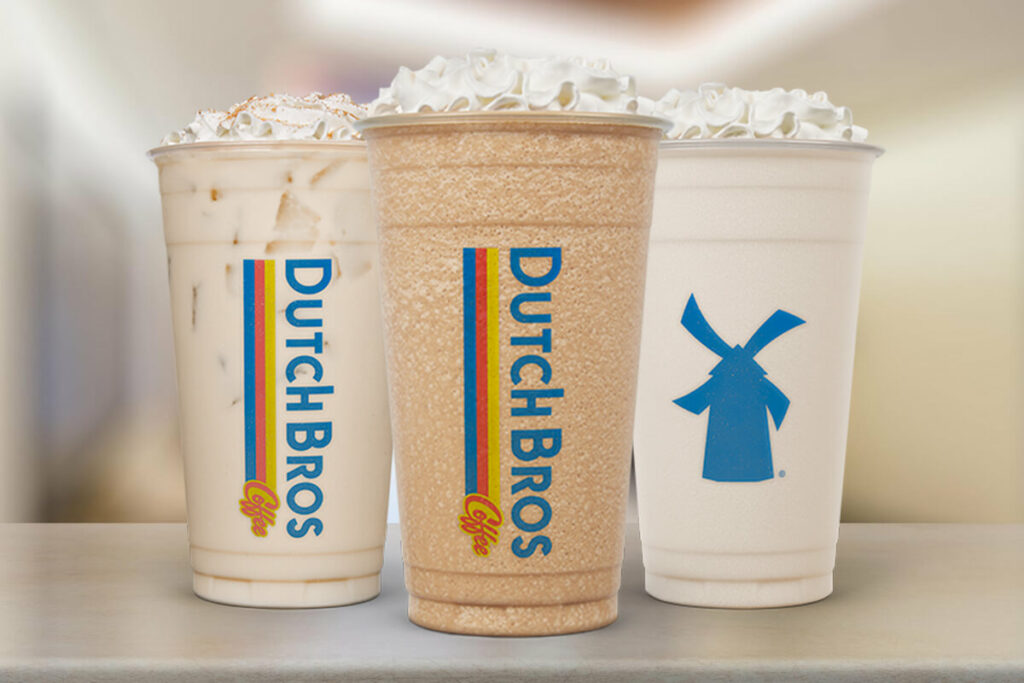 Dutch Bros White Zombie is basically a combination of white chocolate and vanilla breve.
Though white chocolate has been a go-to dessert for many people, incorporating this sweet thing into your drink might be a whole new idea for some.
Imagine a cup of rich, sweet, buttery, and velvety flavor as your drink either with your breakfast, lunch, snack, or even dinner.
The White Zombie flavor is available in different Dutch Bros drink categories.
You can see it in their Dutch Freeze, Dutch Frost, Chai, and Dutch Cocoa menu.
Basically, in each of these drink categories, the White Zombie flavor is sub-labeled as "white chocolate, vanilla."
According to their site, this White Zombie flavor is a next-level white chocolate drink where you can enjoy signature chocolate milk, white chocolate sauce, and whipped cream all in one cup.
You can also get this White Zombie flavor in iced, hot, or blended.
On the other hand, as mentioned, Dutch Bros also has this White flavor on their Chai menu.
Sub-labeled as "white chocolate, vanilla chai," you can actually expect the same combination with their other menu categories.
However, the only difference is in this menu category, Dutch Bros uses their signature spiced chai tea than the exclusive chocolate milk.
Nevertheless, you can still differentiate the taste of the coffee company's White Zombie from their other similar-flavored drinks, such as white chocolate.
White Zombie, despite being "sweet," has a smooth and well-balanced rich and velvety taste. What's more exciting is, that you can always customize your White Zombie depending on your wants.
How to Customize Your Dutch Bros White Zombie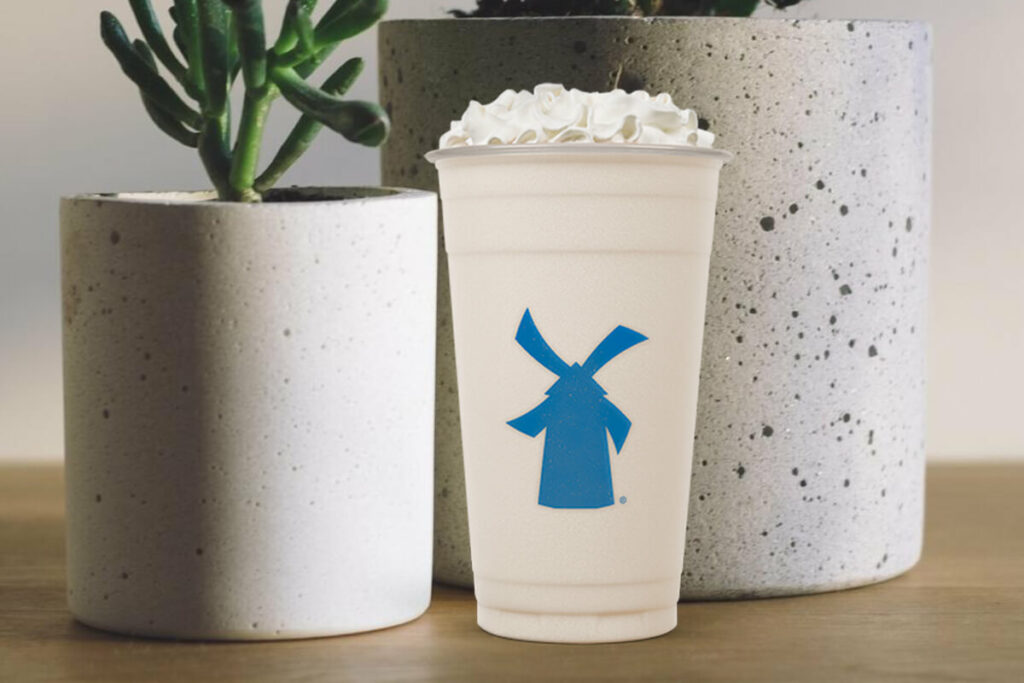 You'll never be short of alternatives at Dutch Bros. There are several ways to modify your White Zombie. To begin, pick your preferred sort of milk.
Alternatively, you may just ask for oat, soy, or almond milk. Instead of having their own white chocolate mix, this means that they will just add chocolate to your milk.
A lot of consumers have found that the uniqueness of each barista's white chocolate contributes to the uniqueness of their white chocolate beverages.
If you're going to have a White Zombie, pair it with anything that has real white chocolate in it.
Sugar-free choices are also an option, as are substitutions for syrups that are already included.
Topping your ice cream is a breeze because of the wide range of alternatives available, such as soft top, whip, drizzles, and more.
It's important to remember to include that in your nutrition facts if you're concerned about it.
Dutch Bros White Zombie Nutrition Facts
It's usually a good idea to check the nutritional information on any food you plan on eating.
In this scenario, we're talking about the Dutch Bros White Zombie. Transparency, according to the coffee company, is essential to retaining client confidence.
This value is unquestionably incorporated into the nutrition data of every beverage they sell.
The Chai White Zombie comes in three different serving sizes: small, medium, and large.
A cup of small Chai White Zombie has 310 calories including 6 grams of total fat; 25mg of cholesterol; 135 mg of sodium; 54 total carbohydrates; 50 grams of sugar; and a whopping 5 grams of protein.
On the other hand, the medium-sized cup of Chai White Zombie contains 380 calories, 8g of total fat, 30mg of cholesterol, 170mg of sodium, 68g of total carbs, 63g of sugar, and 8g of protein.
While the large cup contains 480 calories, 10 grams of total fat, 40 mg of cholesterol, 210 mg of sodium, 83 grams of total carbohydrates, 78 grams of sugar, and 10 grams of protein.
When you're on a diet, it's helpful to know what's available in each serving size of Chai White Zombie so you can plan accordingly.
So, when you head to your local Dutch Bros, make sure you're aware of what's included in the cup size you choose.
Conclusion
Dutch Bros White Zombie is undoubtedly among the well-loved flavors of the coffee company.
We hope that you gained ideas about the White Zombie flavor and what to expect when you try to order this in the nearest Dutch Bros branch.
Hi, I'm Linda thanks for stopping by! We're so happy you're here. If you're a foodie and love to cook from home - you're in the right place..
LEARN MORE
Join the mailing list and receive our free newsletter!
Recipe Marker provides you with the best information about home cooking tips, recipes, ingredient substitutes and more. Check out our blog to see the latest articles.