5 Best Substitutes for Parsnips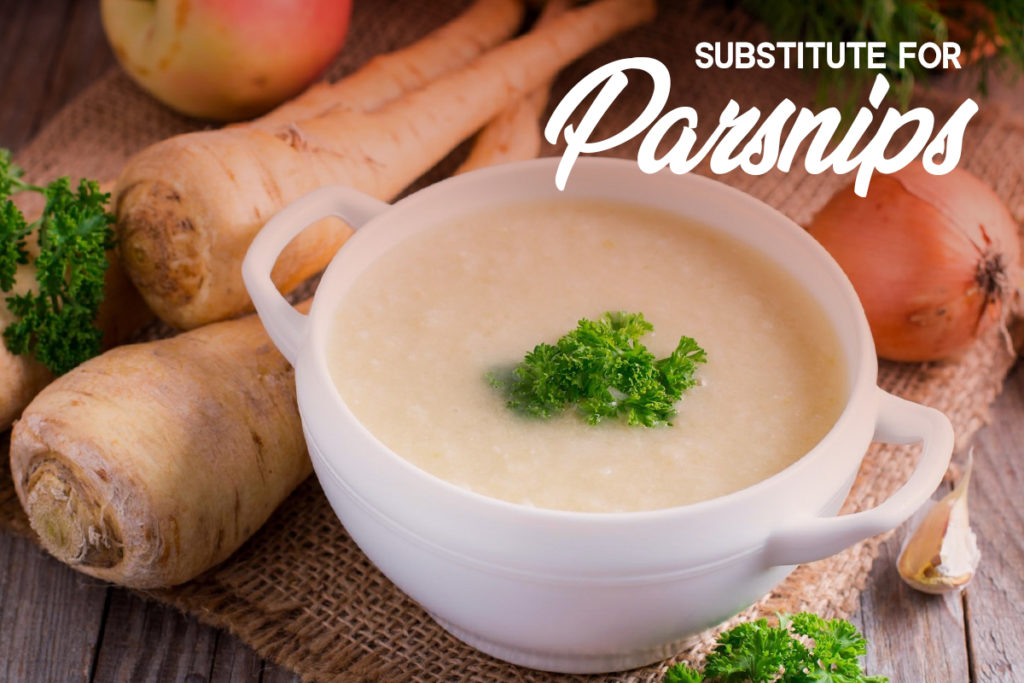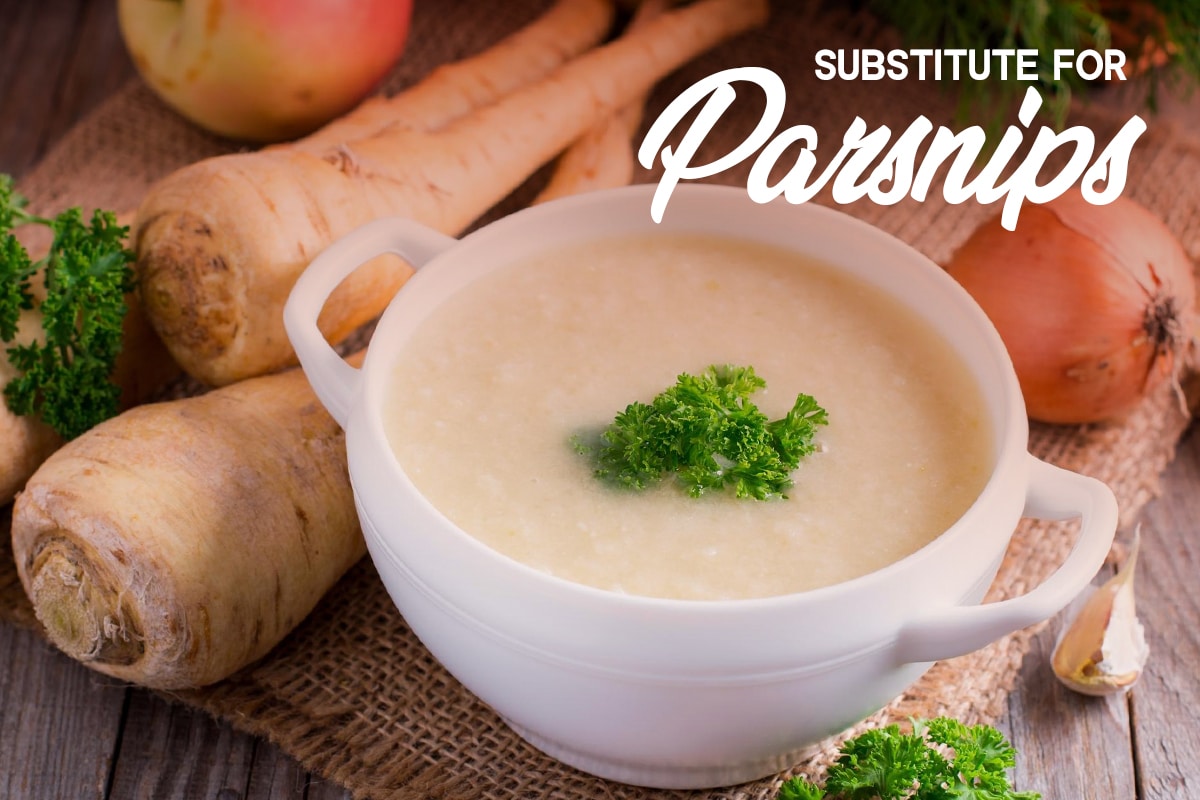 We have rounded up some of the best substitutes for parsnips. With these options, you can easily substitute equal amounts of these other vegetables when you need them.
There's nothing quite like eating parsnip soup during the colder months to warm you up. Some even roast up these veggies as a side to their roast beef or chicken, as it acts as the perfect companion for heavier mains.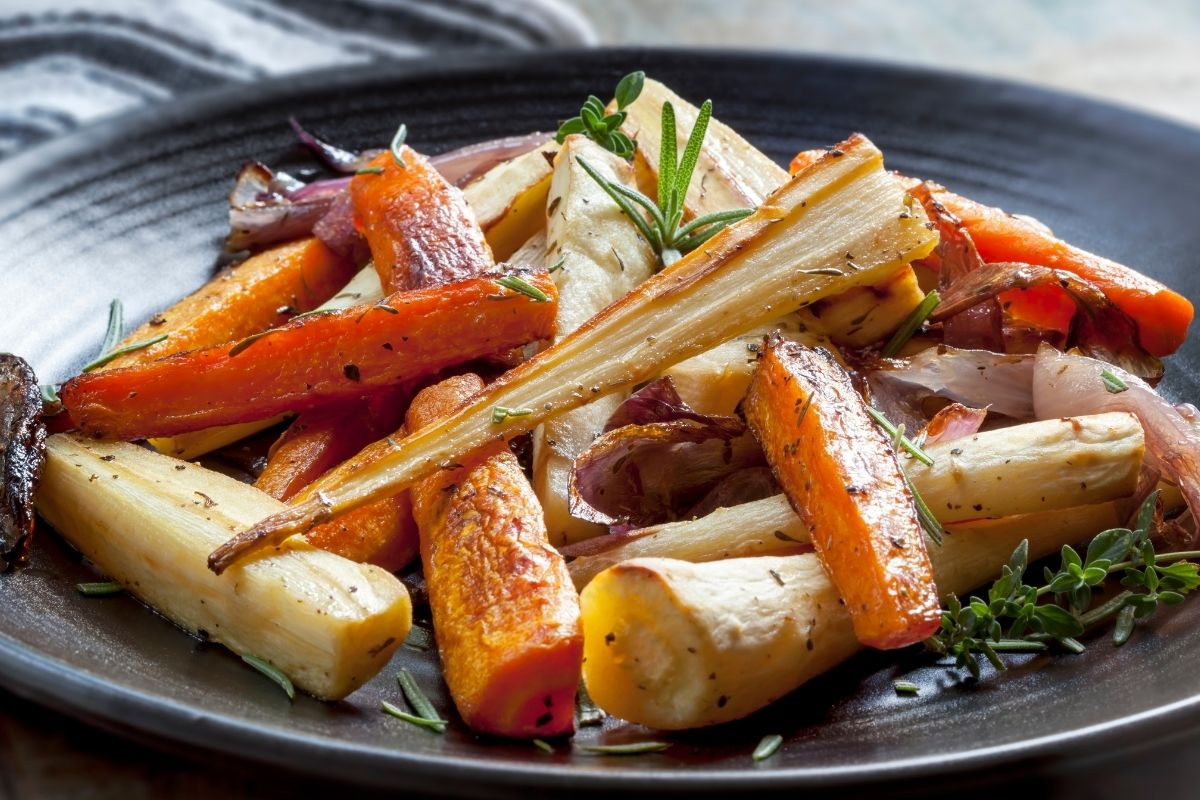 These root vegetables are quite popular and versatile, which is why they have the tendency to run out when they are in season.
Or, they may just be difficult to find in your town. Whatever the reason, you should be ready to use a substitute in case parsnips are not available.
What are Parsnips?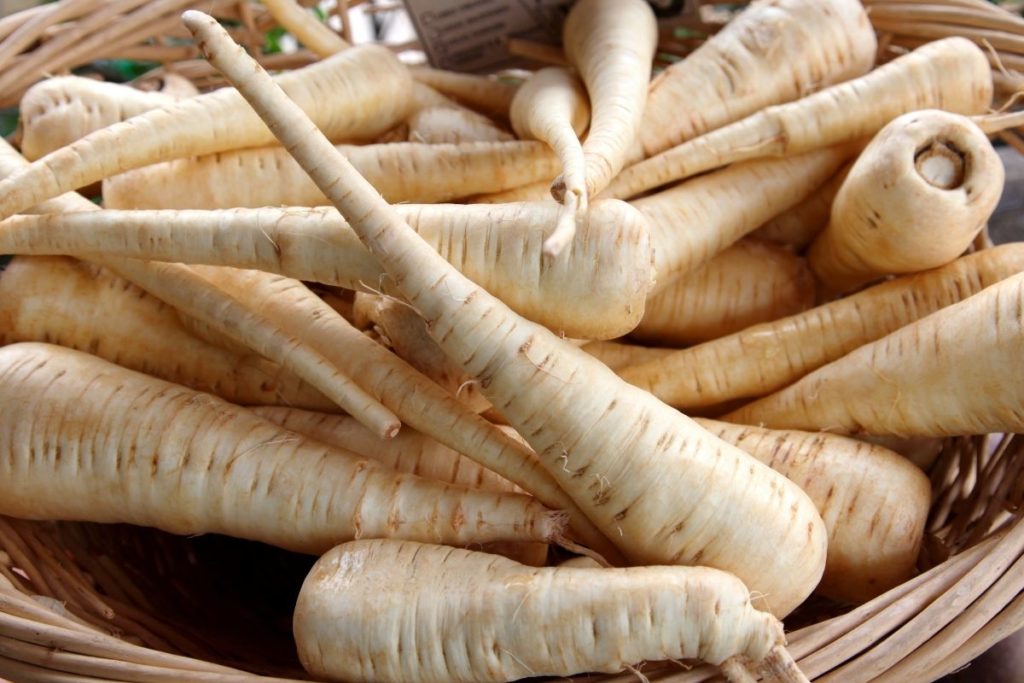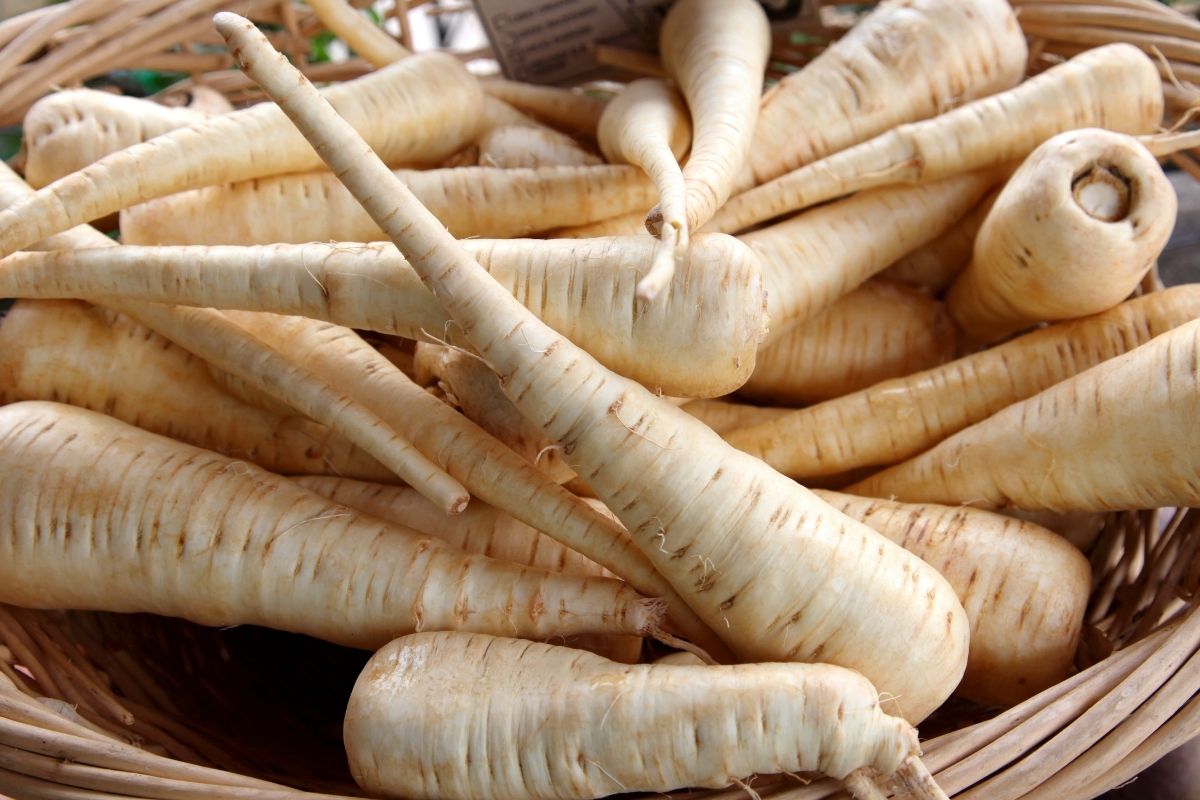 A parsnip is a root vegetable native to Eurasia. This is one of the oldest root vegetables, cultivated since ancient Roman times. It is a hardy vegetable that is highly prized for its large, fleshy root.
Parsnips are more popular in Europe than in the United States, primarily because they are a staple for many British households during their Sunday roasts.
These root vegetables bear similarities in look and texture to carrots, which is why they are often mistakenly referred to as white carrots because of their cream color.
However, they have a unique flavor. They tend to impart a certain sweetness laced with hints of bitterness at times. They are also quite starchy, with some earthiness and nuttiness peeking through.
Because this root vegetable is starchy, you can use it in a variety of ways, making it a versatile addition to any household. Aside from roasting, you can also mash or puree them, grill, fry, or bake them, or add them to soups.
Best Substitutes for Parsnips
1. Turnips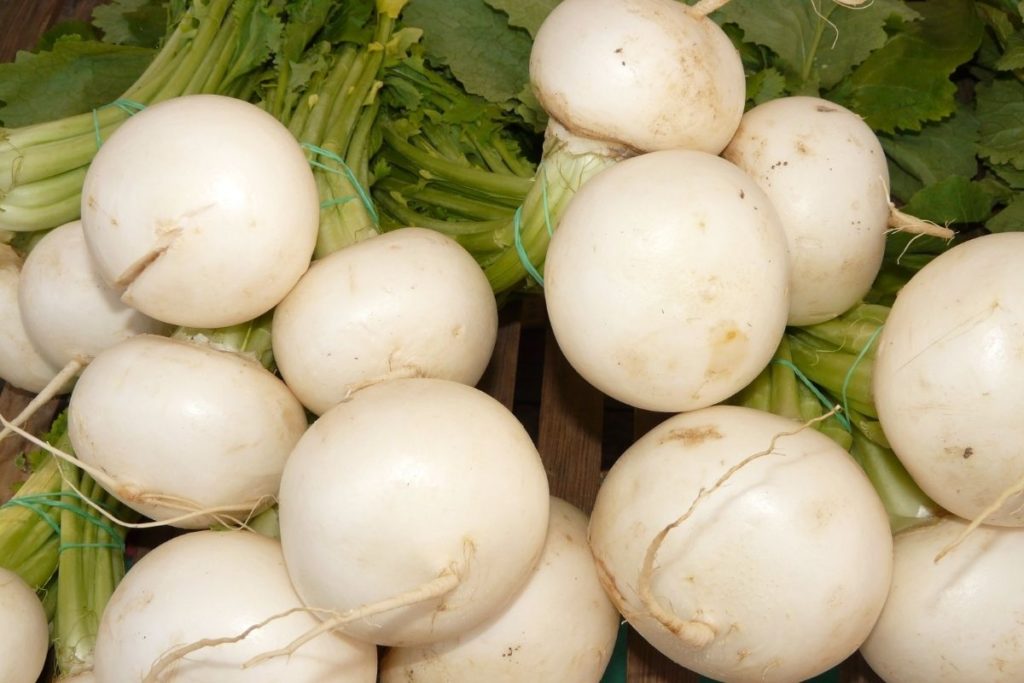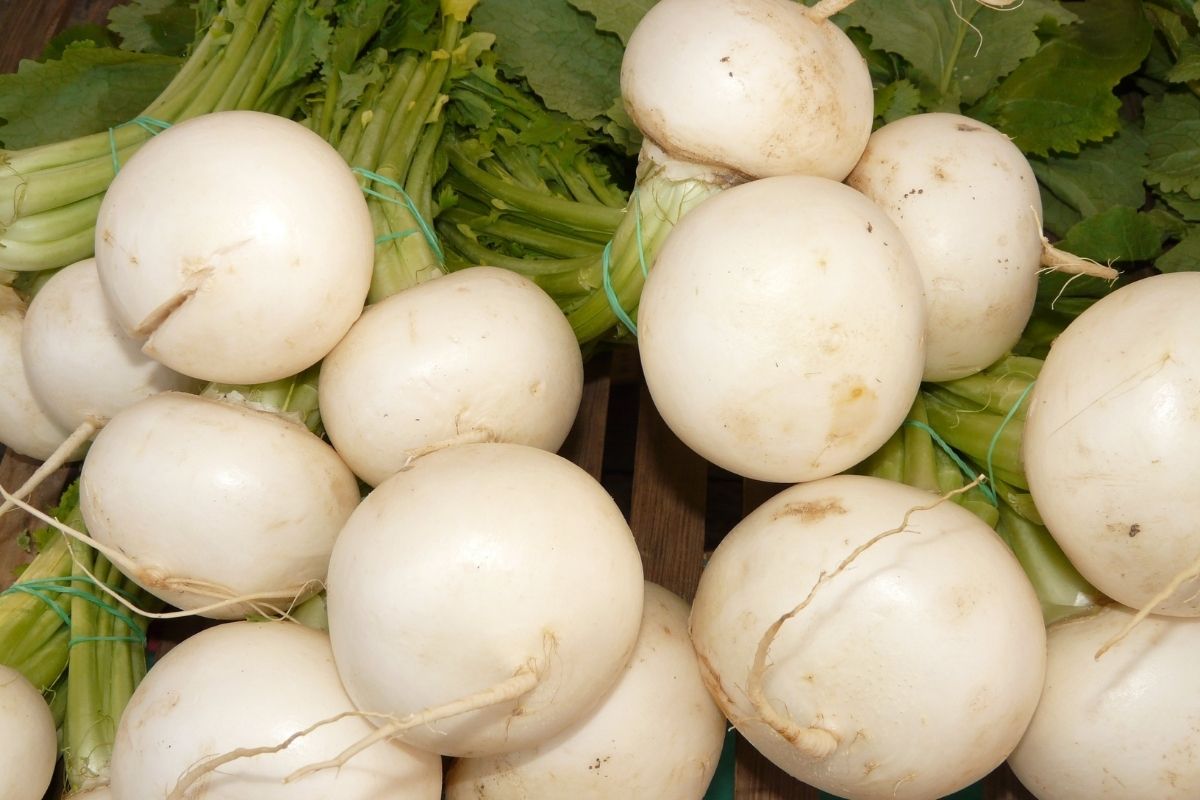 Parsnips are winter vegetables that thrive in the cold. If you cannot find them, however, another winter root vegetable you can turn to is turnips.
Turnips are a great replacement for parsnips, as they are also quite sweet and fleshy, mirroring the taste of parsnips. They are also just as versatile as parsnips and can be used raw or cooked.
You can add these veggies to salads, or cook them sauteed, boiled, roasted, steamed, and the like.
The only difference you may spot when using turnips is they are less sweet compared to parsnips, so you may want to amp up the seasonings to help their sweetness shine through.
Since they tend to develop a bitter and peppery flavor as they mature, it's best to pick younger turnips.
2. Radishes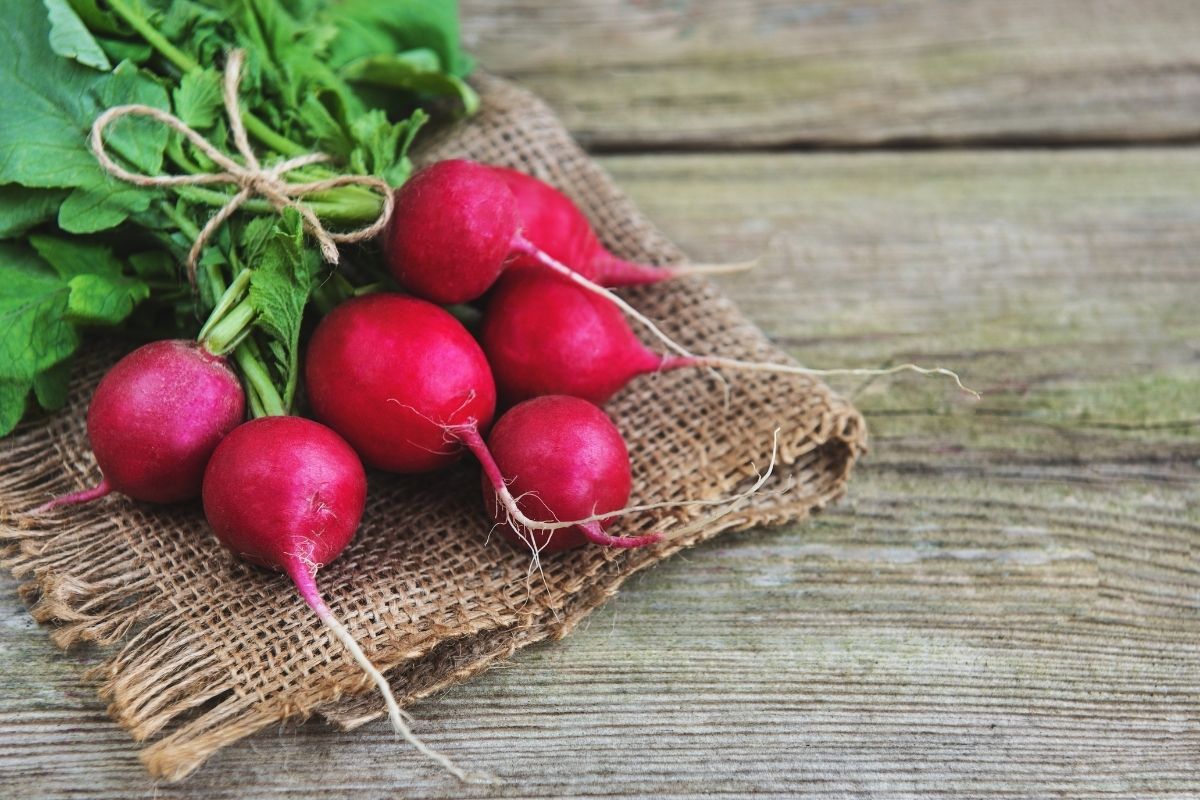 Radishes bear similarities to turnips, so it makes sense to include them on our list of substitutes for parsnips.
They have a crunchy texture when eaten raw, with a mild flavor that gives off both sweetness and some earthiness as well.
The sweetness level of radishes is, in fact, in between parsnips and turnips, so you can definitely play around with seasonings to add flavor.
However, their sweetness exceeds that of turnips, so be sure to use this replacement accordingly.
3. Celery Root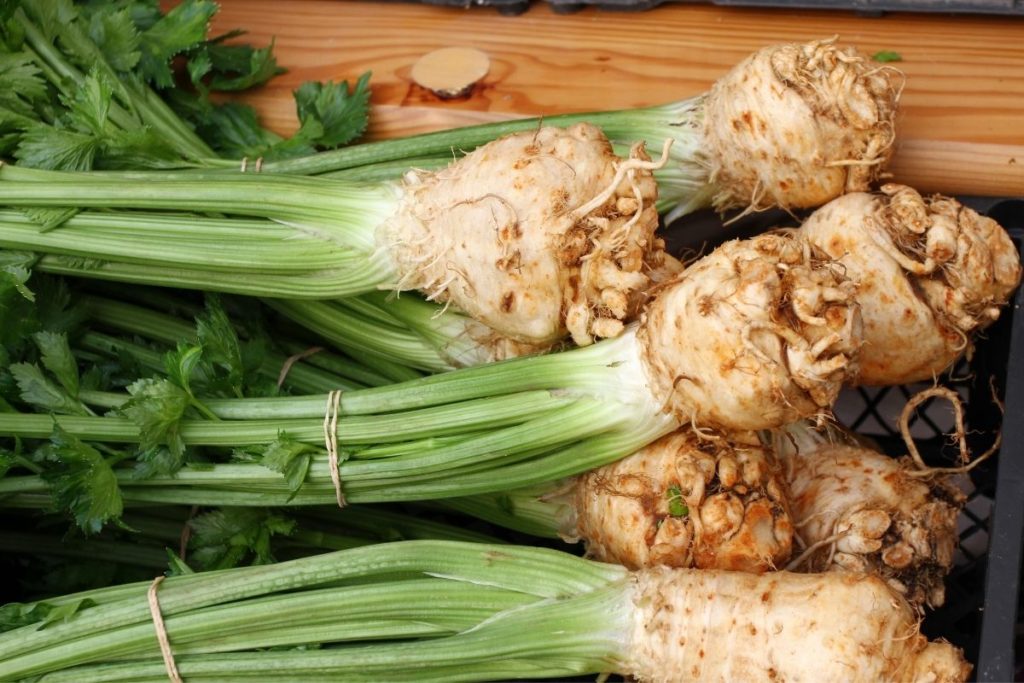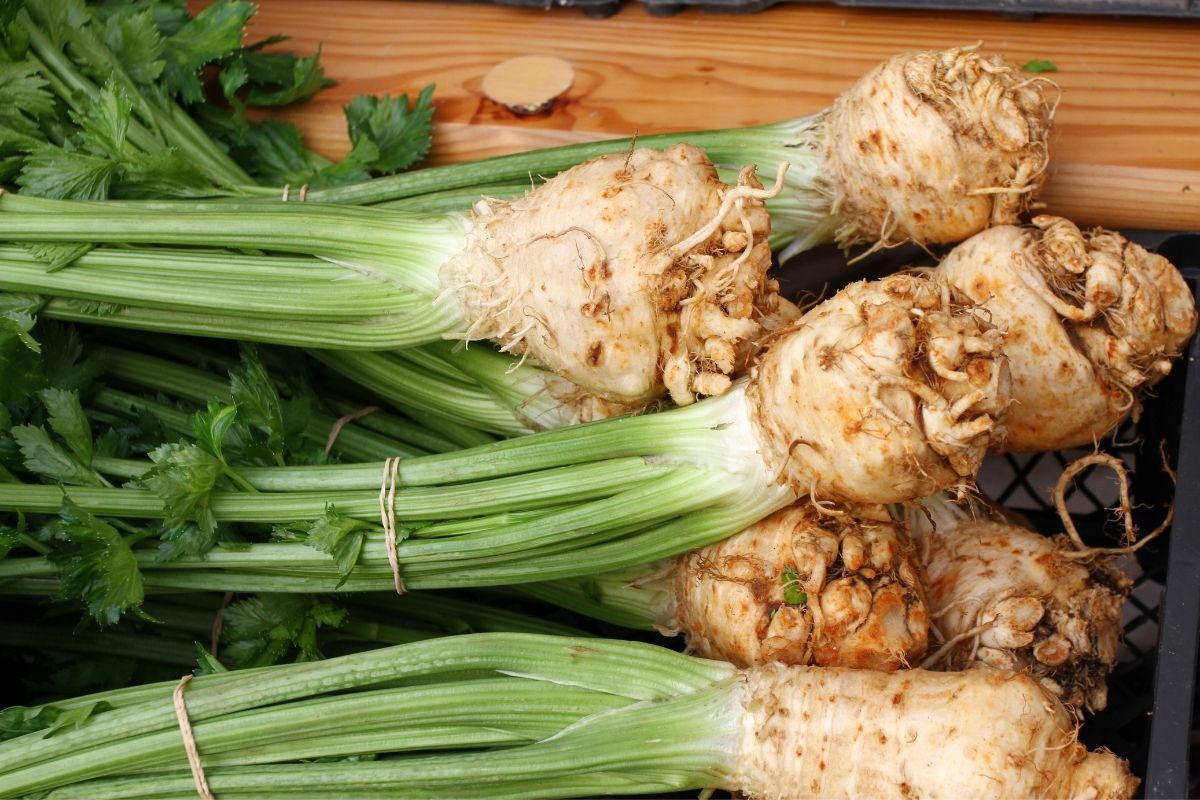 Also known as celeriac, celery root is another root vegetable that makes an ideal substitute for parsnips. This white-colored root vegetable boasts starchy and meaty flesh that exudes an earthy taste.
It also bears hints of nuttiness to it.
While celeriac can be a good alternative to parsnips, there are still differences between their flavor profiles, with celery root bearing more resemblance to turnips.
The sweetness level of this vegetable amplifies as it cooks, making it ideal not just for stews and soups, but also for braising and roasting.
Celery root is harder and fleshier compared to parsnips, so be sure to cook it a bit longer to fully extract the flavor that you want.
4. Carrots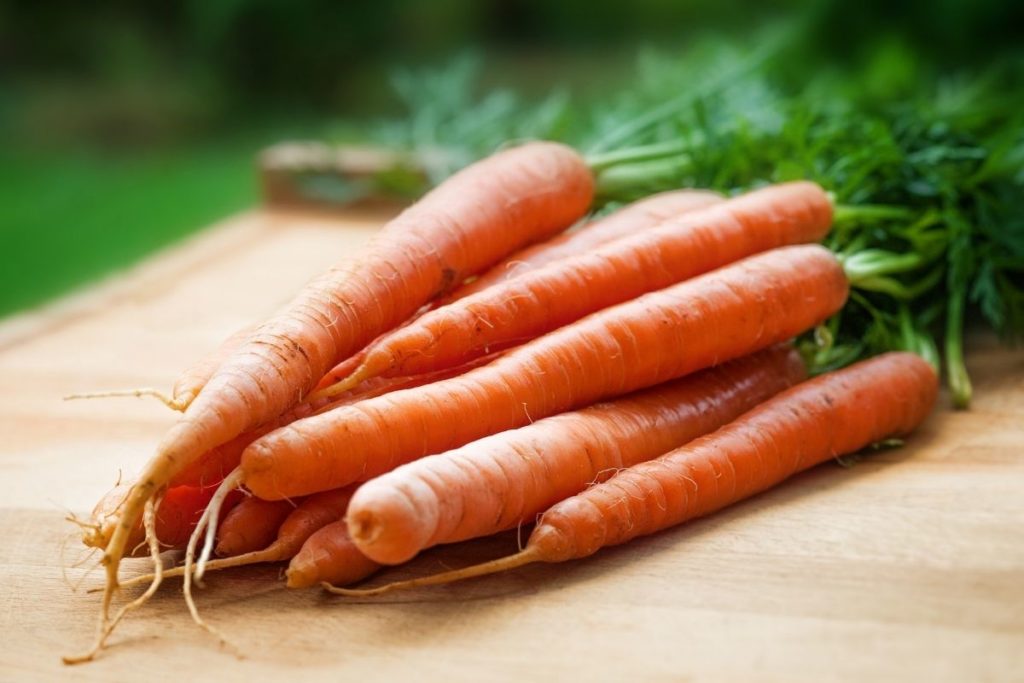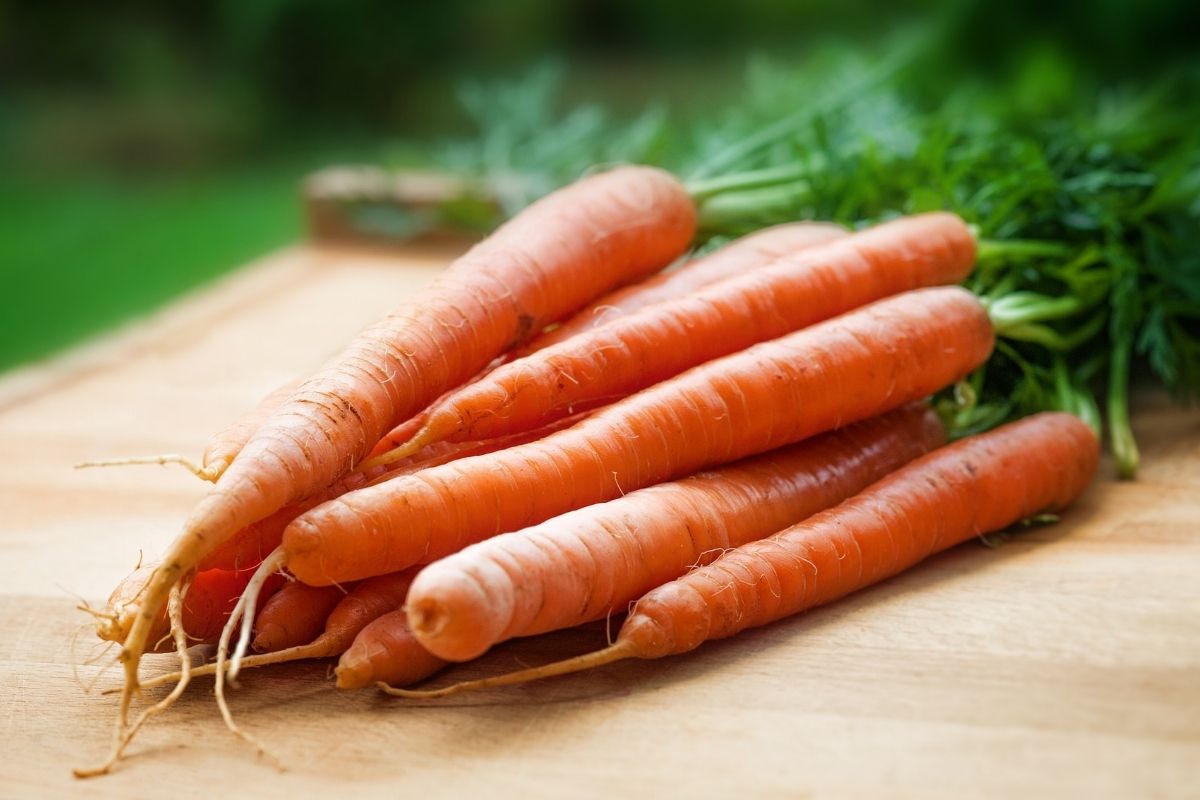 For those who do not have parsnips, we think you'll find carrots to be one of the best and easiest alternatives.
After all, they already bear strong similarities to one another—from their texture to their size, shape, and appearance.
Carrots have a sweeter taste with a milder earthy and vegetal taste compared to parsnips, so you can turn to them in a pinch.
Plus, they definitely add color to your meals.
5. Sweet Potatoes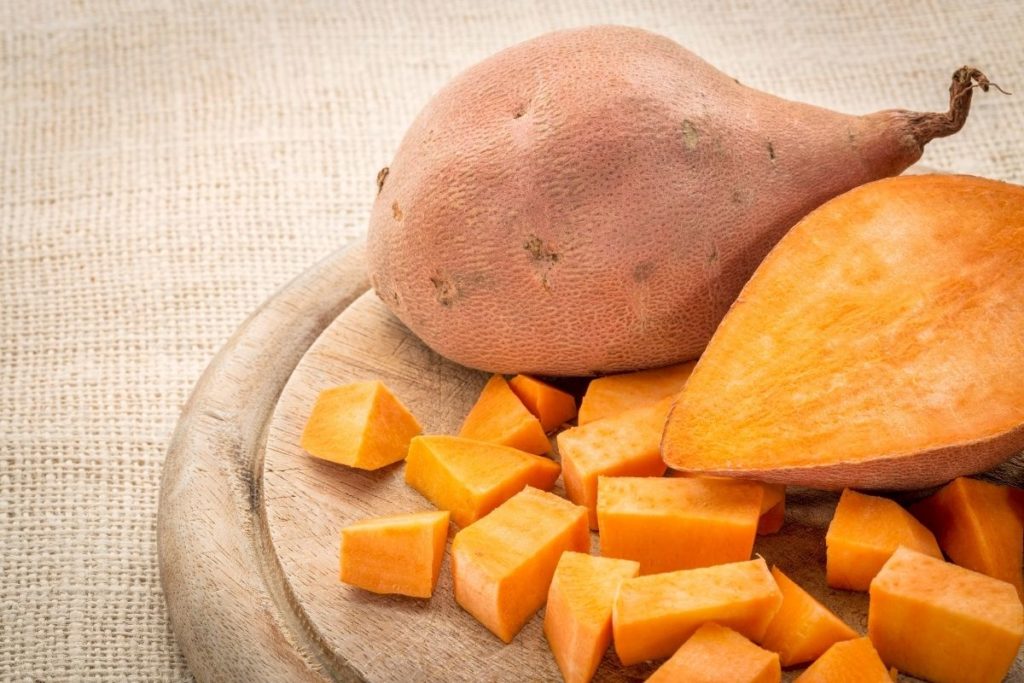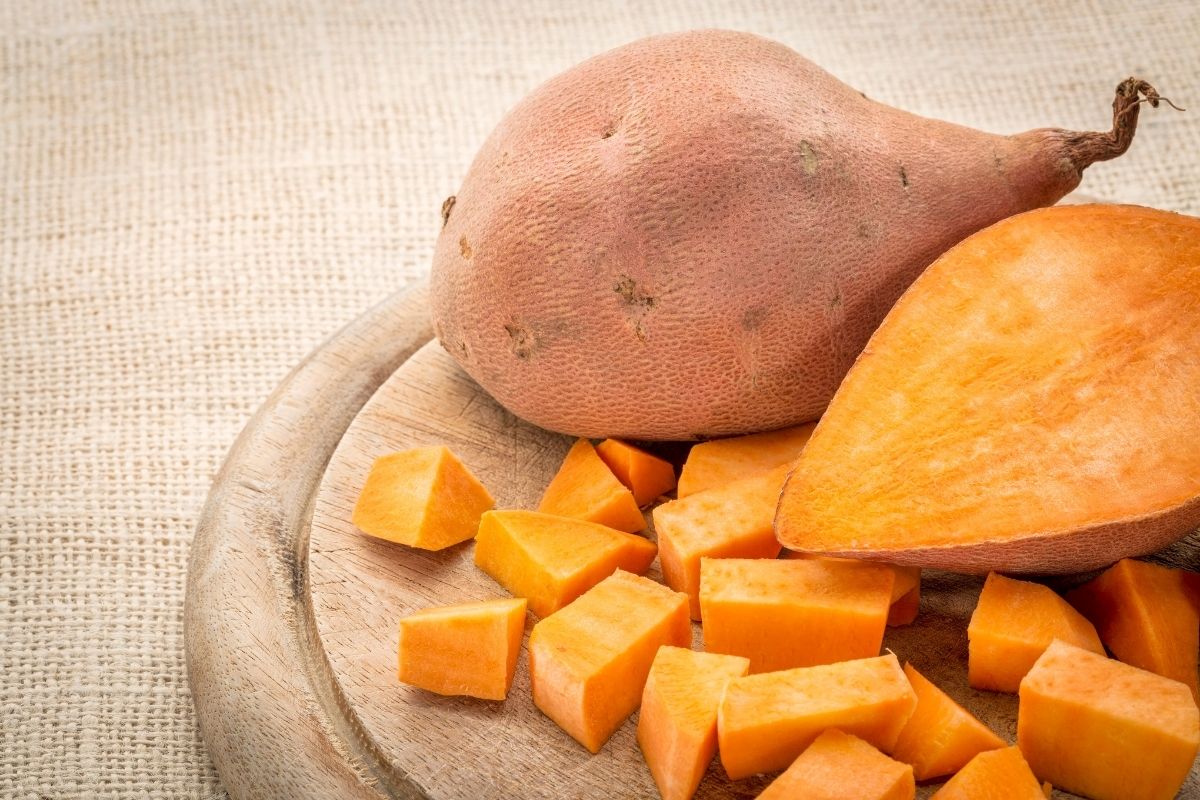 Craving starches? You can use sweet potatoes in lieu of parsnips when you want to keep that starchy, meaty flesh.
What's great about sweet potatoes is you can find them in just about any grocery store or farmer's market all year round.
From their name alone, you know this vegetable imparts a sweet taste that works well with savory dishes.
Plus, you can bake them, mash them, grill, or roast them. In picking sweet potatoes, choose ones that have darker skin since they are closer to parsnips in taste and texture.
Conclusion
Parsnips are healthy vegetables that can be used in a variety of ways. If you do not have them on hand, make sure to look through our suggestions and you might just find another vegetable to use without compromising your recipe.
Hope you enjoyed our list of the best substitutes for parsnips.
5 Best Parsnip Substitutes
Check out these great substitutes for Parsnip that have been shared on Pinterest.
Instructions
Click on each link above to view the pin.
Learn more about the ingredient.
Purchase the ingredient.
Add substitute to your recipe =)
Keywords: Best Parsnip Substitutes
Hi, thanks for stopping by! We're so happy you're here. If you're a foodie and love to cook or bake - you're in the right place.
LEARN MORE
Join the mailing list and receive our free newsletter!
Recipe Marker provides you with the best information about home cooking tips, recipes, ingredient substitutes and more. Check out our blog to see the latest articles.