5 Best Gruyere Cheese Substitutes (Updated 2023)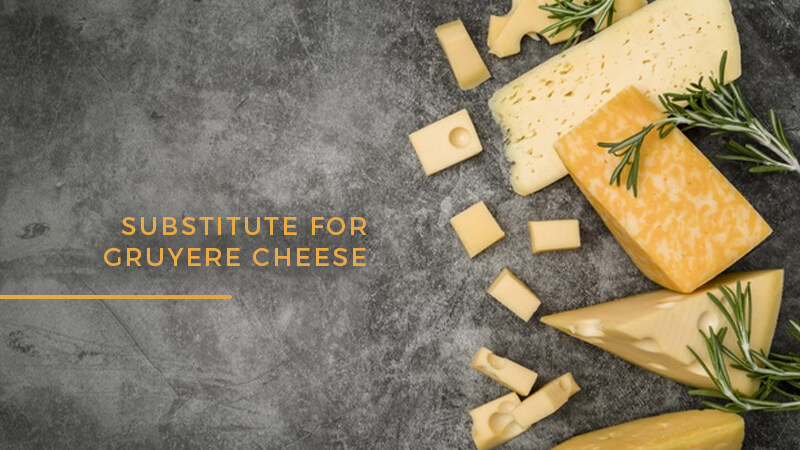 Are you curious about what you can substitute for gruyere cheese? We share some great alternatives for gruyere cheese in this article.
Cheeses are one of the most versatile ingredients you can have in your kitchen. You can use it to make sauces, pasta, baked goods, and many other recipes. They can even make plain crackers more exciting.
Because of this, you want to make it a point to always have extra cheese, especially Gruyere cheese, for various quick and more complicated dishes.
Gruyere is a kitchen staple. You can use it to make yummy and cheesy frittatas and even a classic fondue.
You can also use it for gratins and other recipes that require semi-soft and nutty cheese. However, if you are following a particular recipe and you find yourself missing this ingredient, you can use alternatives.
Not sure what the best substitutes are? Read on to find out.
Best Gruyere Cheese Substitutes
Now that you know what Gruyere is, you can easily find a replacement for this ingredient. Here are some of the best alternatives that can help you complete your recipe.
1. Emmental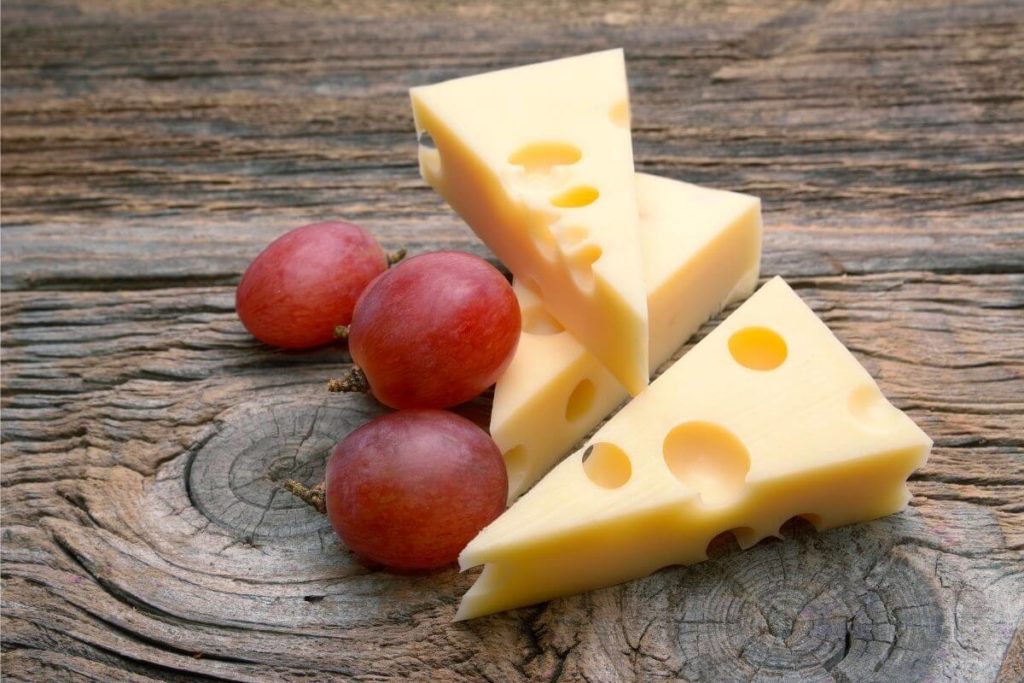 When looking for a replacement for Gruyere, your best bet is to find something with a similar texture and flavor.
Emmental offers a close substitute for the missing component.
First off, Emmental is another Swiss cheese. It is made from cow's milk, which means that it can be creamy.
In terms of consistency, it is medium-hard, which makes it similar to Gruyere. It is not too hard, but not too soft, making it great for a wide variety of things.
In fact, it is a good melting cheese just like the original ingredient. You can use it to make fondues, bruschetta, and sandwiches.
2. Jarlsberg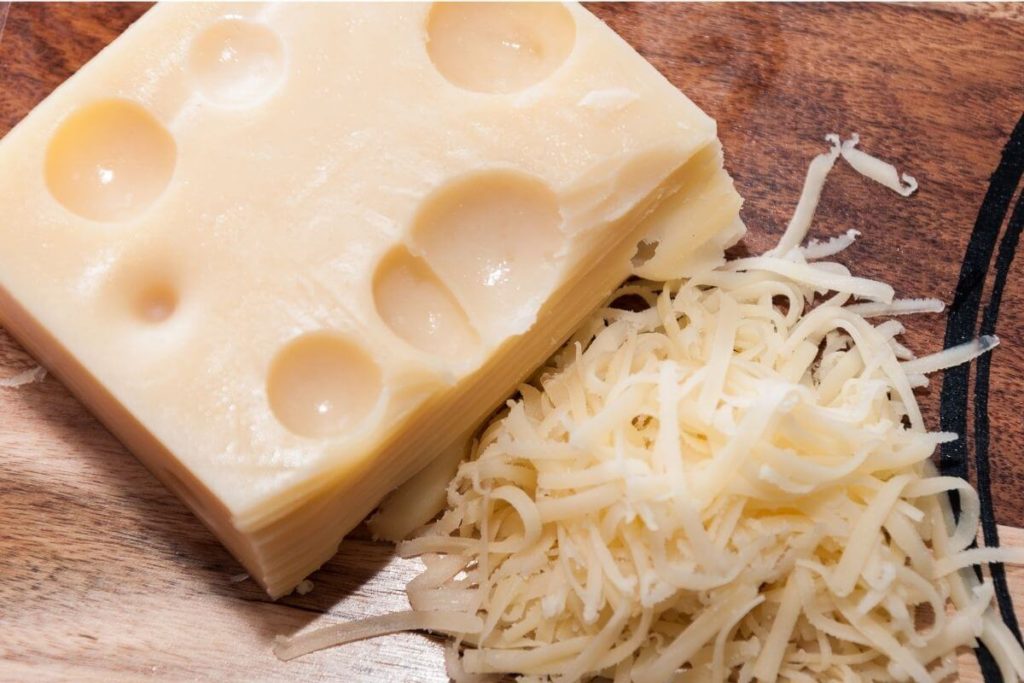 This Norwegian cheese is also a great alternative to Gruyere, especially as it is semi-soft, nutty, and made from cow's milk as well.
It has a subtly sweet taste, which you should consider if your dish will be affected by this.
When used as it is, especially as a sandwich ingredient or a partner for wine and beer, Jarlsberg is a great alternative to the original component.
3. Beaufort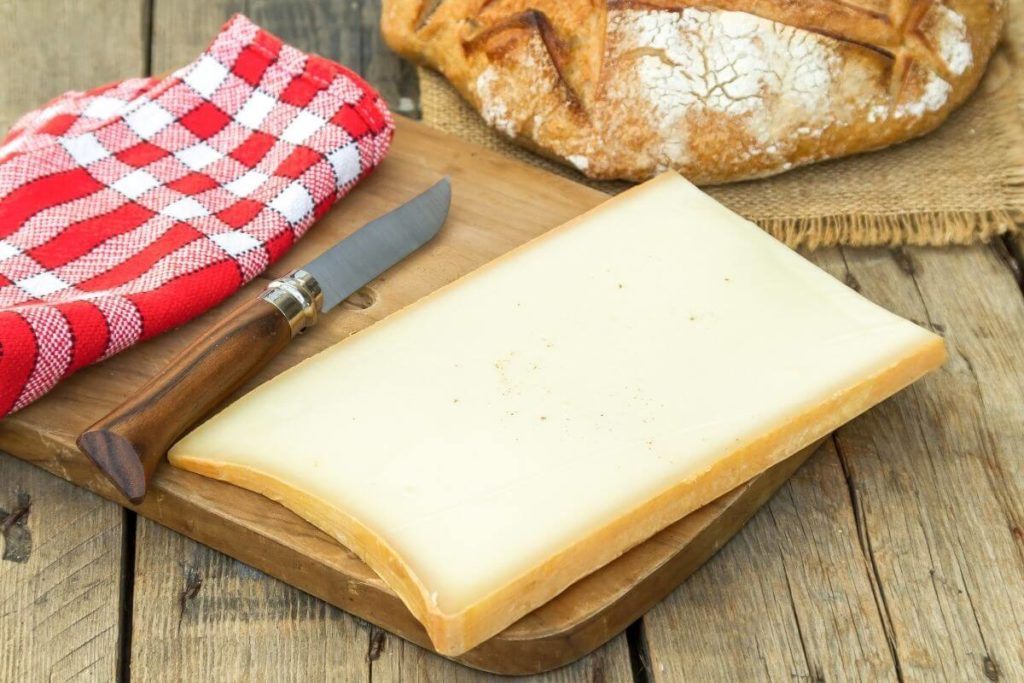 Another semi-hard option, Beaufort is a great choice especially as it is in the Gruyere family.
It has a smooth and creamy consistency, making it a good choice for a variety of recipes. It has a high melting point, as well, which means that it can take longer to melt.
So, if you are baking and need an option that will not melt easily, then pick this as an alternative. Just remember that it can be expensive.
4. Edam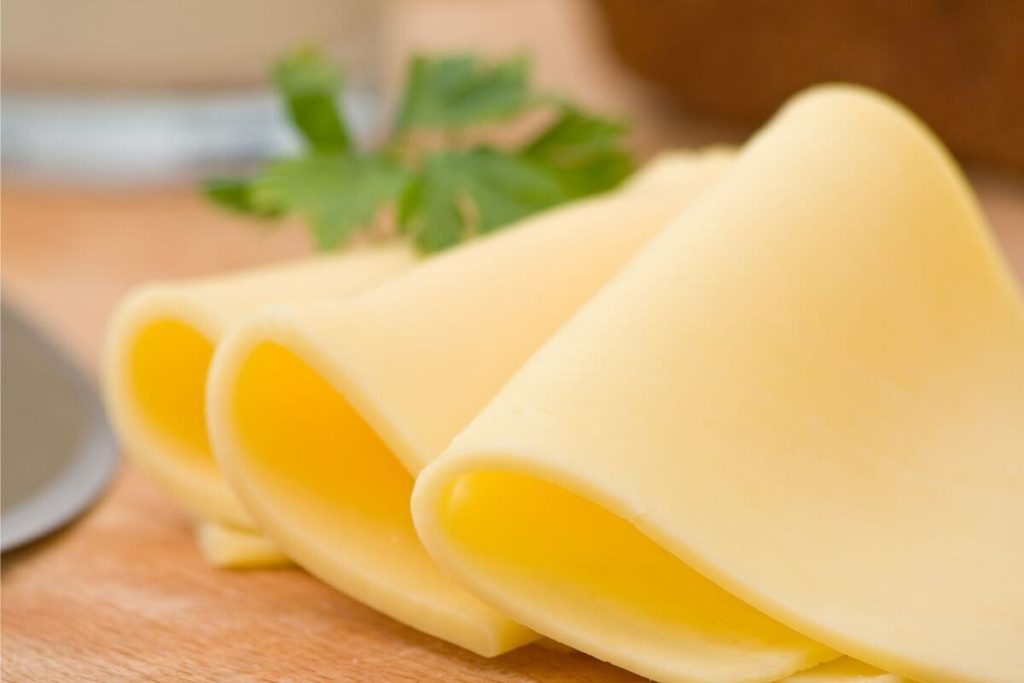 Edam is made from cow's milk, which makes it a perfect selection if you need creaminess. It is a more affordable alternative, so this is a great choice for those on a tight budget.
It has a similar flavor and texture to Gruyere, which means that you can use it for almost anything that requires the missing ingredient.
However, it contains a high amount of fat, so if you are conscious about your intake, then minimize its use.
5. Raclette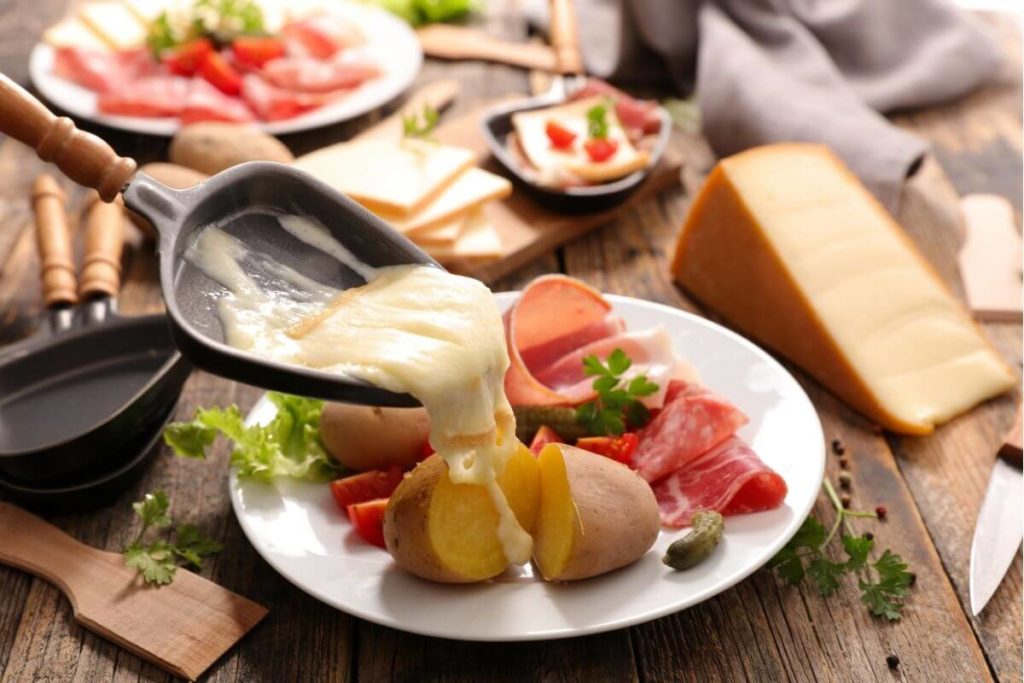 Raclette is a semi-hard melting cheese. It is also originally from Switzerland.
Being a melter, you can place it on top of your sandwich or any dish that requires melted cheese; simply place it in heat, and watch it melt.
You can also use it for sauces. If you plan to use it as part of your cheeseboard, take note that it goes well with cold beverages.
What Is Gruyere Cheese?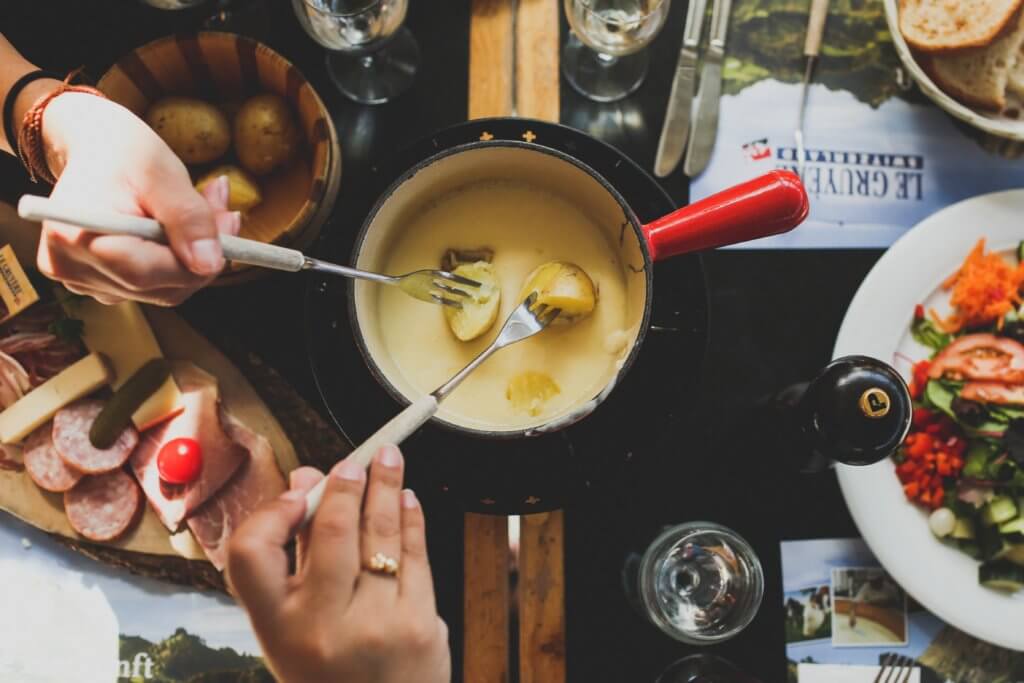 Before we proceed with the best alternatives for Gruyere, it is important to know the flavor profile of this particular cheese.
As mentioned, Gruyere is a semi-soft cheese. A cup of diced cheese has 43g of total fat, 145mg of cholesterol, 444mg of sodium, 107g of potassium, and 39g of protein.
This cheese originated in Gruyere, Switzerland, and is made from whole cow's milk. It has a nutty flavor and grainy texture that gives it its unique element.
This cheese is typically used to make a classic Swiss fondue. Of course, it works great in sandwiches and as part of your cheese board complete with fine wine.
If you are looking for a component for sauces, you can opt for Gruyere as it is a great melting cheese. It is very accessible, as well.
You can get it at your local supermarket. Whole Foods Markets and cheese shops are likely to have them as well.
Conclusion
Gruyere is a versatile ingredient, which tastes good as is and as a melter. With these 5 alternatives, you can follow any recipe that needs Gruyere without sacrificing flavor and texture.
If you do not have these in your kitchen, you can simply use other semi-soft or medium-hard cheeses.
Just take note that flavor profiles vary, which can influence the taste of your dish.
Print
5 Best Gruyere Cheese Substitutes
Check out these great substitutes for Gruyere Cheese that have been shared on Pinterest.
Instructions
Click on each link above to view the pin.
Learn more about the ingredient.
Purchase the ingredient.
Add a substitute to your recipe =)
Keywords: Gruyere Cheese Substitutes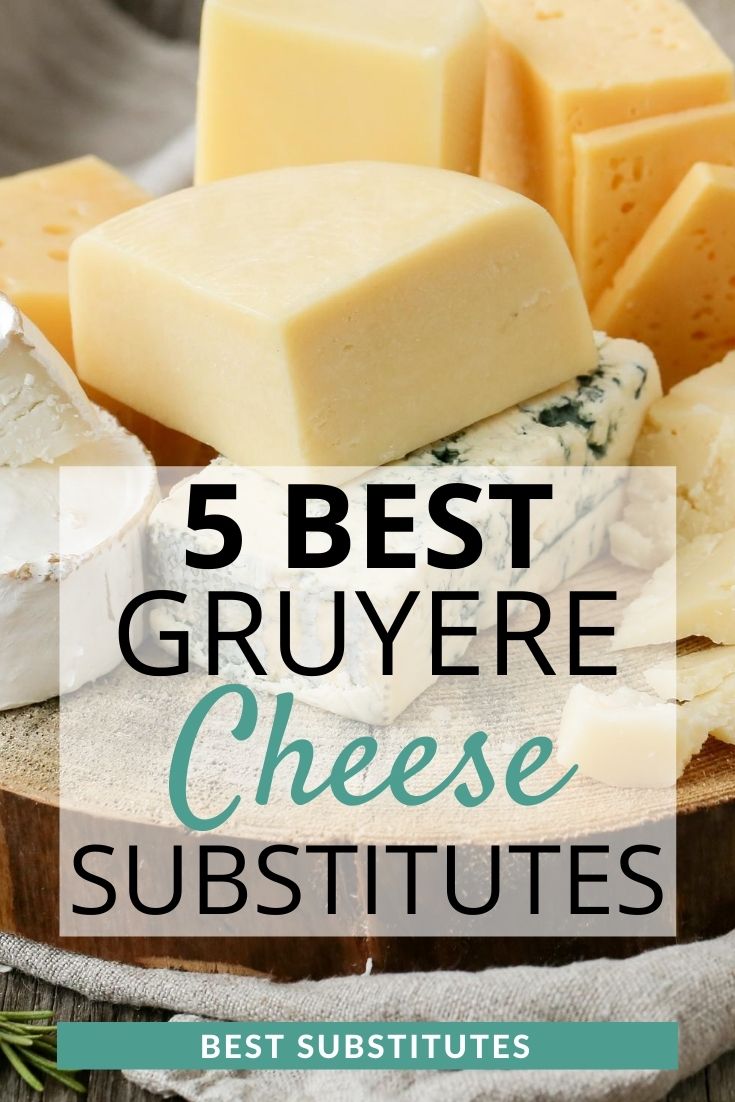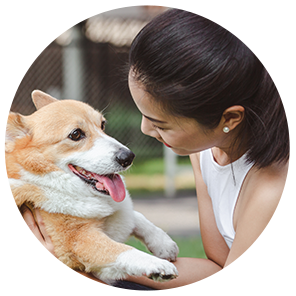 Hi, I'm Linda thanks for stopping by! We're so happy you're here. If you're a foodie and love to cook from home - you're in the right place..
LEARN MORE
Join the mailing list and receive our free newsletter!
Recipe Marker provides you with the best information about home cooking tips, recipes, ingredient substitutes and more. Check out our blog to see the latest articles.