6 Best Cutwater Spirits Canned Cocktail Flavors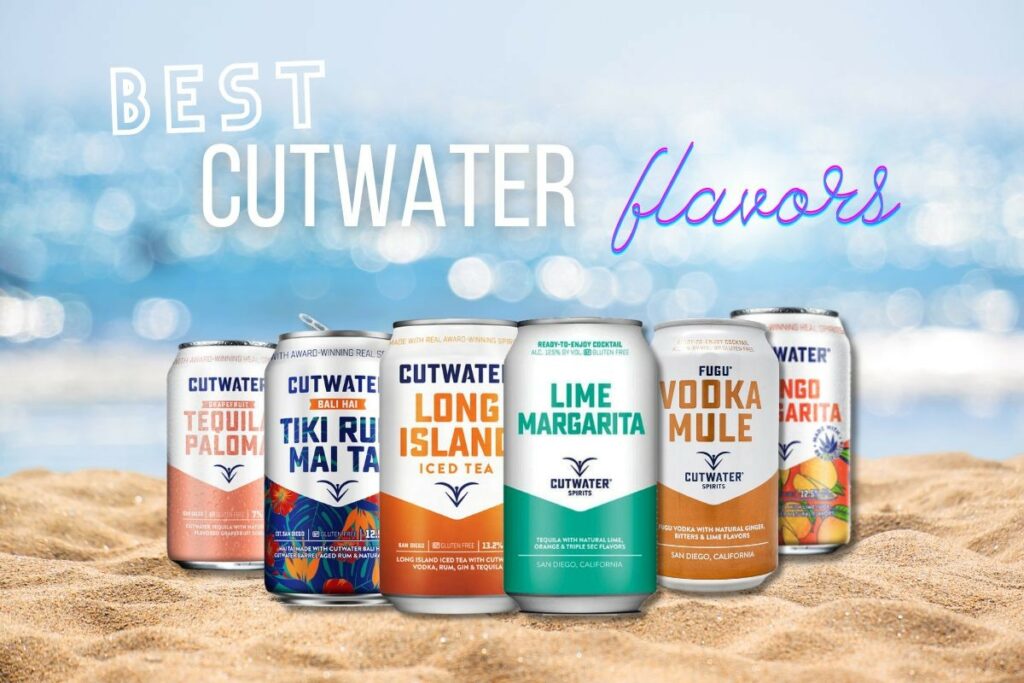 Are you trying to decide what Cutwater spirits to try next? We share a list of the most popular Cutwater canned cocktail flavors in this article.
Canned cocktails are the hottest things to hit the market in recent years and Cutwater is no stranger to the field. From vodka- to rum-based creations, there are lots of options to choose from. If you want to bring on fun and excitement to your next gathering, be sure to check out some of these best Cutwater flavors here.
What is Cutwater Spirits?
Cutwater is an award-winning craft spirits brand that is adventure-ready. The brand meticulously distills a portfolio of spirits, including whiskeys, vodka, gin, rums, tequilas, and liqueurs, which are incorporated into their canned lineup.
Cutwater's founder and master distiller, Yuseff Cherney, began making spirits as a hobby in the back of his brewery. He custom-built his first pot still from an old beer fermenter to distill rum, vodka, gin, whiskey, and more.
Driven by his experimental nature and strong commitment to quality, Yuseff and his team have grown Cutwater Spirits into an award-winning brand. Cutwater pioneered a category with the introduction of canned classic cocktails, allowing people to enjoy great cocktails in the places they want to be, whether it's fishing at sea, hiking abroad, or a backyard barbecue.
Yuseff is still focused on perfecting recipes for Cutwater's ever-expanding range of exceptional spirits and canned cocktail offerings at their production facility in San Diego.
Let the adventure continue with Cutwater.
Best Cutwater Flavors Ranked
1. Lime Margarita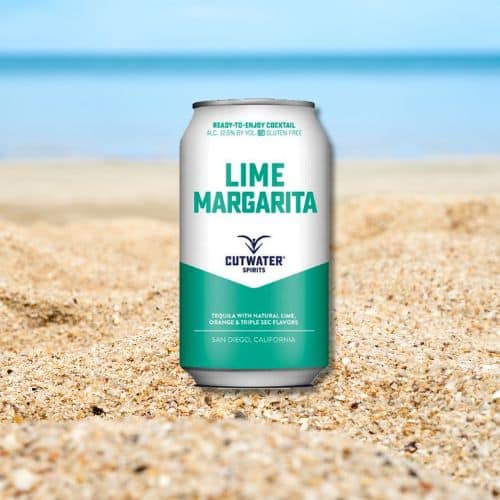 One of the best bar drinks that you love to have with girlfriends is no other than margaritas. Cutwater makes a great canned version of this with their own take on a Lime Margarita. As a matter of fact, you'll find that this is one of the closest versions to the real one.
What makes this Lime Margarita flavor is that it has a refreshing lime taste that melds beautifully with Cutwater's very own tequila and triple sec. This combination gives it a sweetness to it that balances out the alcohol content.
Bear in mind that this particular version has a peppery tequila flavor, making it perfect for individuals who love an extra zing in their beverage.
2. Vodka Mule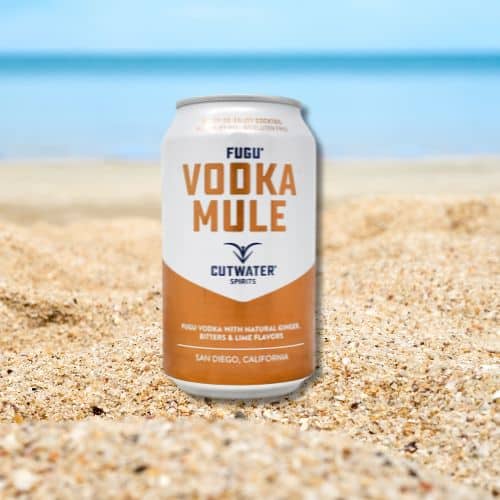 Cutwater's unique take on a Moscow Mule, this Vodka Mule flavor is equal parts sweet, spicy, and strong in all the right ways. There's earthiness and spiciness coming from the ginger and mind you, this Cutwater variety is ginger-forward.
The heat level coming from the ginger beer and flavor is tolerable and if anything, it warms you right up.
Meanwhile, there's also some sweetness to counter the heat. The fizziness of the ginger beer complements the vodka and makes this downright refreshing in every sense of the word.
3. Tiki Rum Mai Tai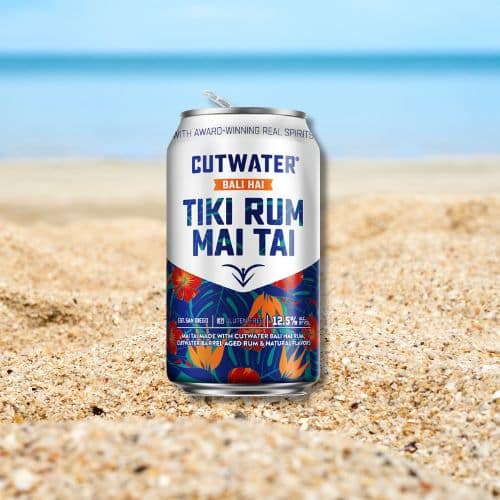 The Tiki Rum Mai Tai flavor is not one you should miss out on. It's worth noting that this Cutwater beverage certainly has a strong rum taste to it, that's for sure, but there are also various elements that make it irresistible.
The rum from Cutwater is quite noteworthy, especially as it features deep sugary notes that are reminiscent of toffee or even caramel. The rum is also fragrant and you can even smell some whiffs of vanilla at times.
For one, this Tiki Rum Mai Tai drink has a tropical flavor that combines notes of pineapple, orange, and coconut. Serve this ice cold or even over ice and you're good to go.
4. Mango Margarita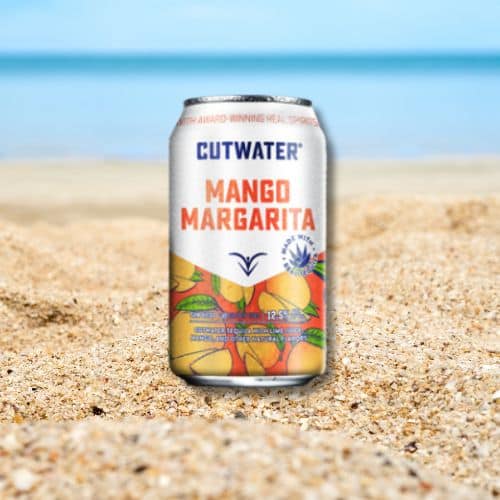 If you're not a fan of the traditional lime margarita, the Cutwater Mango Margarita might be a good canned alternative. The sweetness and richness of the luscious mango are prominent and this brings with it a creaminess to the drink.
To cut through the sweetness and richness of the mango, the drink is also laced with some lime, making it refreshing. Paired with some tequila, this is a sleeper hit that's as smooth as it comes.
For those that want to go the extra mile, be sure to rim your glass with some chili lime salt and this will work perfectly with the Mango Margarita flavor. It's a sweet and spicy combo you won't be able to keep your hands off.
5. Tequila Paloma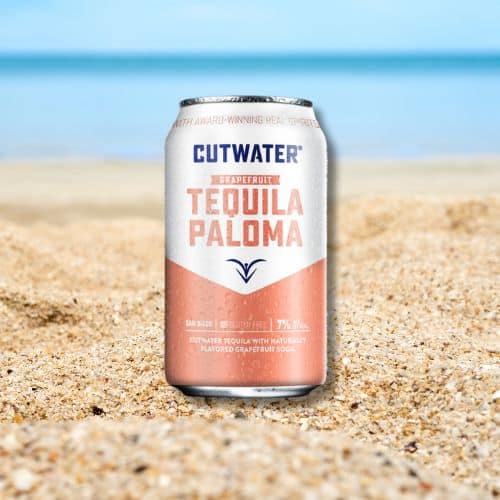 While a Paloma bears similarities with that of a margarita, the former is quite citrusy and tangy.
It bears a grapefruit-forward flavor and Cutwater stays true to what a Paloma really is with their Tequila Paloma flavor. The use of Cutwater tequila makes the drink more robust and full-bodied.
Although the grapefruit can be quite bitter and earthy, there is no doubt that it is refreshing through and through, while still giving a play on sweet, sour, and salty flavors all at the same time.
A perennial favorite south of the border, have this Tequila Paloma on hand for when you're traveling in the area.
6. Long Island Iced Tea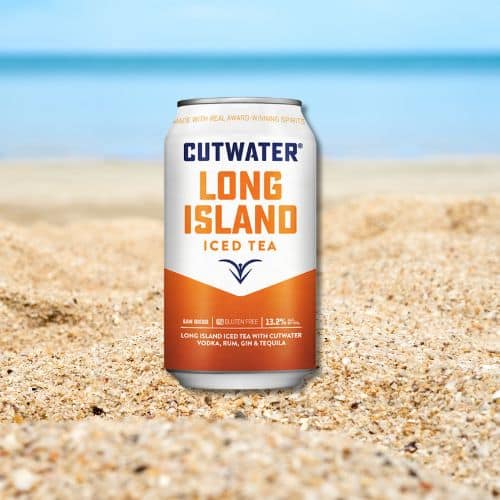 Another bar favorite that you can finally have any time of the day is Cutwater's canned drink of the Long Island Iced Tea. This is one of the
most refreshing and popular drinks for a reason.
This iced tea is reminiscent of brewed tea with some of that ready-made Nestea, giving you a walk down memory lane. It has a splash of cola that gives notes of caramel and toffee to the drink.
While the beverage can be quite deceiving with its taste, the alcohol content is generally heady. Made with a combination of vodka, rum, gin, and tequila, Cutwater isn't playing any games with this creation.
It has a lemon taste that lifts and brightens up the whole drink, tying up the beverage together nicely.
Final Thoughts
Canned cocktails are popular and these Cutwater flavors make it even more exciting. Whether you're having a drink at the end of a long day or gathering with some friends, these options are designed to help make your days more fun than ever.
Print
6 Best Cutwater Flavors
Check out this list of the best Cutwater flavors to try!
Instructions
Pick your favorite flavor
Click on the link to visit Pinterest
Buy items from your local store or online
Enjoy and share on social media!
Nutrition
Serving Size:

355 ml

Calories:

165

Sugar:

12 g

Sodium:

0 mg

Fat:

0 g

Saturated Fat:

0 g

Unsaturated Fat:

0 g

Trans Fat:

0 g

Carbohydrates:

13 g

Fiber:

0 g

Protein:

0 g

Cholesterol:

25 mg
Keywords: Best Cutwater Flavors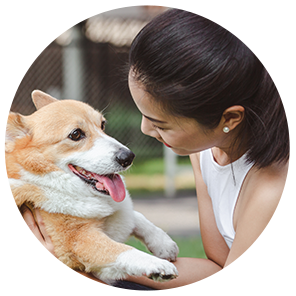 Hi, I'm Linda thanks for stopping by! We're so happy you're here. If you're a foodie and love to cook from home - you're in the right place..
LEARN MORE
Join the mailing list and receive our free newsletter!
Recipe Marker provides you with the best information about home cooking tips, recipes, ingredient substitutes and more. Check out our blog to see the latest articles.