Does Gatorade Have Caffeine? Find Out More! (updated 2023)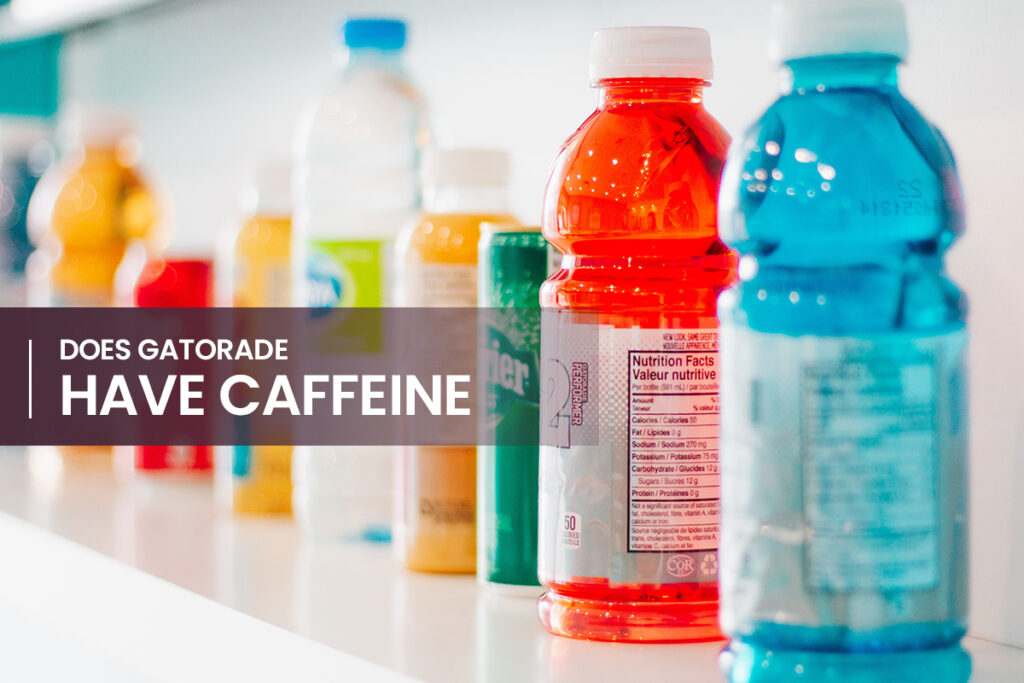 Gatorade has been a widely-known sports beverage that athletes drink to hydrate. However, many people are asking if this sports-themed drink Gatorade contains caffeine. Let's find out here.
But before we tell you about the pros and cons of drinking Gatorade, let us share a little background about the company.
What is Gatorade?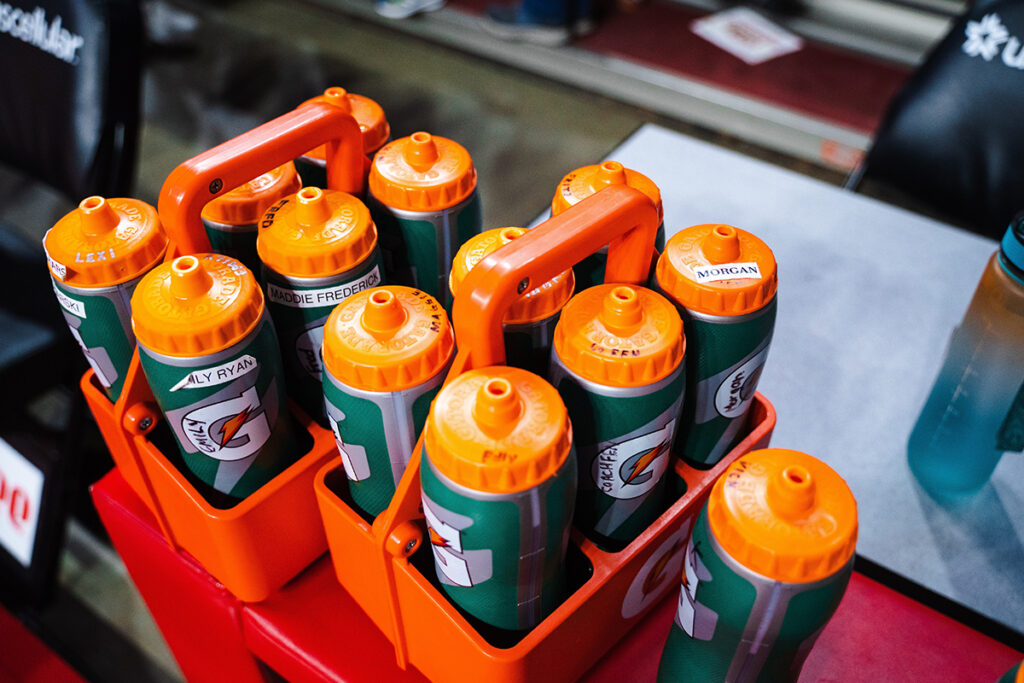 American beverage and food company, Gatorade, is known for its sports drinks and other sports-themed items.
Today, PepsiCo manufactures Gatorade, which is sold in more than 80 countries across the world.
To give you a little background, Dr. Robert Cade headed a team of scientists that initially created the beverage in 1965.
The Gators at the University of Florida first used it to restore the carbs and water and electrolytes they lost in perspiration when participating in intense athletic activities like running, swimming, biking, and so on.
Originally manufactured and sold by Stokely-Van Camp, the Gatorade brand was bought in 1983 by the Quaker Oats Company and later purchased by PepsiCo in 2000.
When it comes to global yearly retail sales, Gatorade is the fourth most popular PepsiCo brand.
Lucozade in the UK and Powerade and Vitaminwater in other countries are direct competitors. Gatorade dominates the sports drink industry in the United States, with a 75 percent share.
Does Gatorade Have Caffeine?
Gatorade is currently caffeine-free. It was invented in the laboratory as a solution to the problem of athletes being unwell after intense activity in the heat.
Gatorade was created to replenish electrolytes and carbs while also hydrating the body.
Food colorings and flavorings like Red 40, Glycerol Ester Of Rosin, and Caramel Color are among the most common ingredients in many products.
On the other hand, Gatorade's current owner PepsiCo, Inc., debuted its first caffeinated beverage line in 2019, dubbed the Bolt24 Energize, earlier this year.
Also included are electrolytes and vitamins A, C, B3, B5, and B6 in each bottle, as well as 50 to 75mg of caffeine per serving.
Strawberry-lemon, orange-passion fruit, and cherry-lime tastes of the drink, which launched in early 2020, are among the many possible combinations.
Benefits of Drinking Gatorade
Sports beverages like Gatorade can help restore electrolytes lost after strenuous exercise by rehydrating the body.
There are several advantages to taking this supplement because of the substances it contains.
Sugary drinks, on the other hand, aren't necessarily better for your health than other beverages because they include a lot of sugar.
Gatorade also contains sugar and electrolytes such as potassium and salt, making it a great choice for athletes.
Gatorade is a great way to restore the electrolytes you lose after severe physical activity.
Gatorade contains electrolytes that help maintain a healthy fluid balance in the body. Carbohydrates in it provide you with a boost of energy.
They say that their sports drink is superior to water because of its components.
With its high sugar content, the energy levels in your body rise for a period of time, which finally causes you to be more awake.
Does Drinking Gatorade Offer Negative Effects?
Drinking Gatorade on a regular basis, especially if you aren't active, can be bad for your health, especially for kids.
This is because Gatorade includes a lot of sugar, which has been linked to tooth damage.
Consuming too much sugar can also lead to weight gain or obesity, particularly if you are inactive.
It can potentially cause diabetes in the long run. In other words, a sports drink's excess calories might be detrimental to your health, and should not be drunk daily.
Substitutes for Gatorade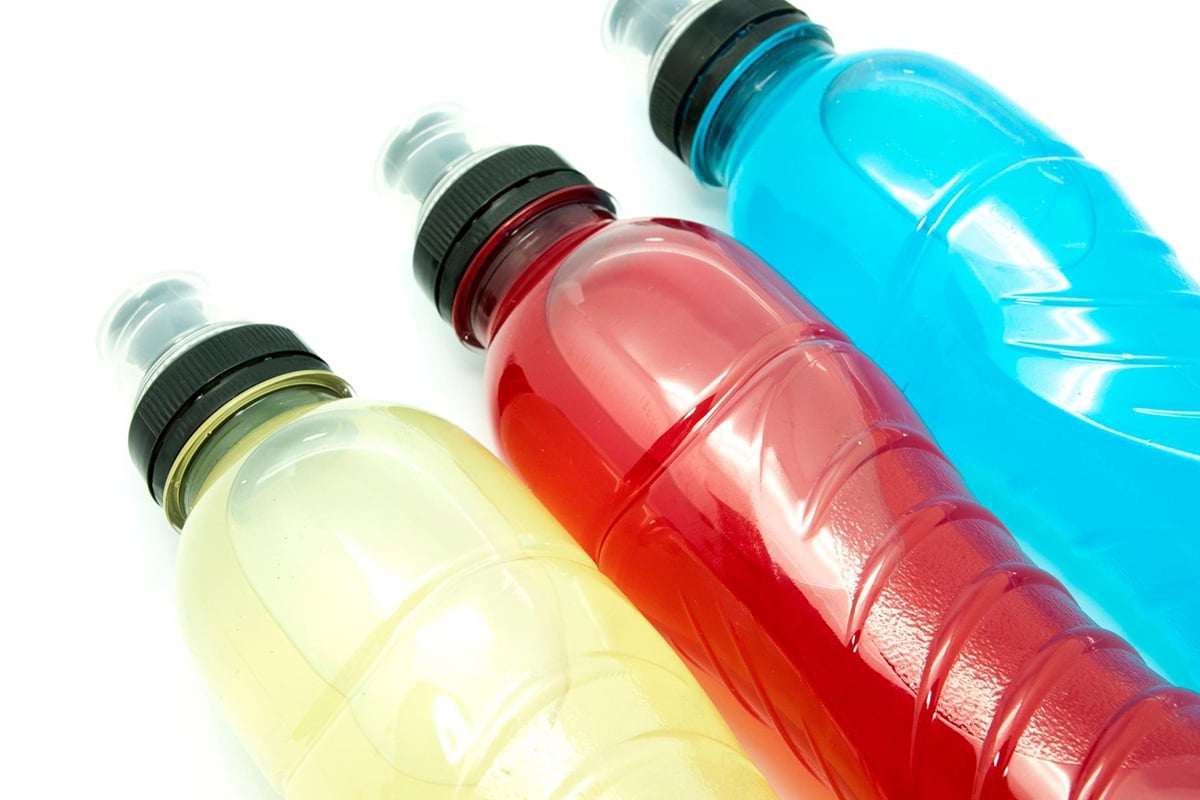 If you think Gatorade is not really for you, fret not. There are other energy drinks in the market that might be good for you.
For example, NOOMA. It is among the best sports drink on the market. This sports drink made from plants is organically certified USDA non-GMO, and vegan.
Each ingredient on the label is easy to understand and originates from natural foods.
On the other hand, there's this Bodyarmor energy drink. There are five varieties to choose from, and each 16-ounce bottle has only 40 calories and 10% of your daily potassium intake.
How Gatorade Differs from Other Energy Drinks
In times of extreme heat and dehydration, Gatorade serves as a refreshing fluid replacement for the body.
A lot of energy drinks contain caffeine, which is three times as many carbs as Gatorade, and a variety of additional chemicals such as ginseng, taurine, or caffeine.
These drinks are considered slow fluid absorption means that they should not be taken in situations where fluid, carbs, and electrolytes need to be replaced quickly.
Takeaway
Simply said, Gatorade is a sports beverage that does not have caffeine.
However, it is recommended that you consume Gatorade during periods of intense physical activity in order to aid hydration, replace electrolytes lost through sweating, and provide energy.
A non-sportsperson who consumes it on a daily basis may be harmed by its high sugar content.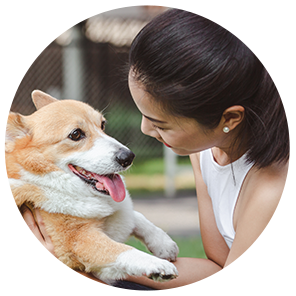 Hi, I'm Linda thanks for stopping by! We're so happy you're here. If you're a foodie and love to cook from home - you're in the right place..
LEARN MORE
Join the mailing list and receive our free newsletter!
Recipe Marker provides you with the best information about home cooking tips, recipes, ingredient substitutes and more. Check out our blog to see the latest articles.