8 Best Faygo Flavors Ranked (2023)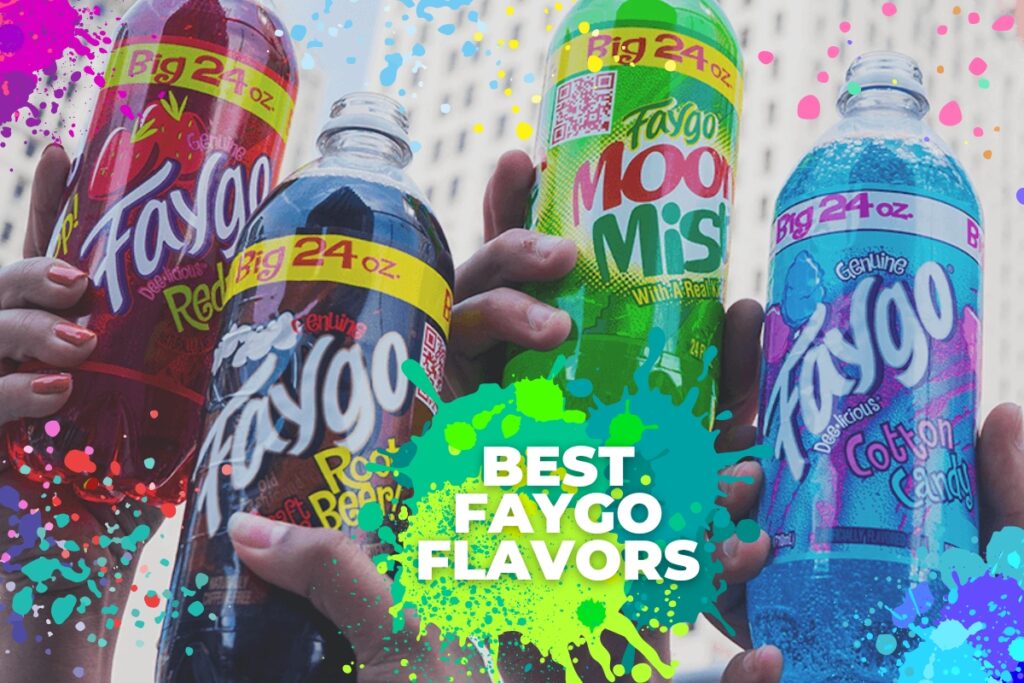 Are you curious about what are the best Faygo flavors to try? We share a list of the most popular Faygo flavors below.
Big soda brands are just about everywhere you look, but there's something about discovering local companies that can rival these. This is where Faygo comes in with its numerous pop flavors.
Headquartered in Michigan, we're here to tell you some of the best Faygo flavors out there that you should check out.
Best Faygo Flavors Ranked
1. Moon Mist
Moon Mist is a pop beverage by Faygo and it is, by far, one of the most popular flavors of the company and we see why.
It is citrusy and refreshing, perfect for quenching your thirst on a hot day. As a matter of fact, this is quite similar in taste to Mountain Dew and with a lime green color to boot.
Besides the flavor of lime, there seems to be a hint of sweet lemon laced in the mix, balancing out the tartness and citrusy flavors between the two fruits.
Although it resembles Mountain Dew, there's certainly less caffeine in this Faygo variety, giving you some familiarity without keeping you buzzed all night.
2. Root Beer
Another Faygo worth checking out is root beer. This is one of the best of the best, with Bon Appetit once calling this the best in the whole of America.
With such a claim, it's hard not to give this a try, right?
The Faygo root beer is sweet, yes, but there's a distinct vanilla taste that also flavors the whole drink, along with a bevy of aromatic spices that make root beer truly unique.
This flavor is also refreshing with some hint of mint within.
3. Orange
Orange soda is as refreshing as it comes. The Faygo orange flavor is delicious and it is bursting with citrusy, orangey goodness.
Think of this as the orange you've loved eating but in drink form, only that its sweetness has been enhanced.
However, the artificial taste you normally get with other brands isn't there, making this a balanced drink throughout.
It's worth emphasizing that compared to other Faygo flavors on the market, the orange flavor does come with a certain thickness to it. The thickness isn't bad in any way.
If anything, this texture and viscosity add a somewhat indulgent flavor to an otherwise supposedly light flavor.
4. Dr Faygo
It's clear to see that this Faygo flavor is an homage or a means to rival the popular Dr. Pepper. After all, the brand isn't exactly subtle with its dig.
This particular flavor has a cherry and vanilla vibe that just pairs well with one another.
There are also more subtle tones of cinnamon and licorice. These lend the drink some spiciness and a wholly unique taste. If you taste closely, there's also some citrusy taste wafting through.
5. Rock & Rye
Rock & Rye is one of the harder flavors to pin down from Faygo, but if we try hard enough, we're saying this taste just like a cream soda.
With a lovely vanilla flavor, this is undoubtedly one of the best Faygo flavors and it's easy to see why.
This is named after a popular old-school cocktail that's composed of rye whiskey, citrus, bitters, and rock candy, and the Rock & Rye Faygo flavor is anything but ordinary.
Besides the vanilla cream soda taste, there's a kick of cherry that adds aroma and a unique taste that you'll love to have.
6. Pineapple Watermelon
Pineapple watermelon is one of the more exciting flavor combinations that Faygo has come up with, making this drink one for the books.
This flavor is light and refreshing, yet it offers a certain comfort with the sweetness that comes through.
The watermelon flavor is more prominent compared to the pineapple, but the sweetness and tanginess of the pineapple balance it out.
This is even a great reminder of the Jolly Ranchers candy you loved as a child.
7. Ginger Ale
The ginger ale flavor of Faygo is an acquired taste. You either love it or you don't, but sometimes, it just grows on you.
This combination has a milder ginger flavor with some heat and spiciness peeking through, balancing out the sweetness of the pop.
Beginners will like this enough because this Faygo flavor is smoother compared to others on the market. We'll let you in on a secret: the Faygo Gold flavor is similar to this, only that the Gold variety seems to take on a cream soda route.
8. Redpop
Redpop is one of the most popular flavors of Faygo. This is a classic for a reason.
With a dominant strawberry flavor, this is sweet but this is tempered with notes of citrus and vanilla balancing it out.
The tartness of strawberries helps make this drink more refreshing and even taste like the real thing if you can imagine.
Final Thoughts
Faygo's pop beverages are a classic Michigan staple, especially during warmer months of the year.
Now that we have rounded up some of the best Faygo flavors, you can easily choose the right ones from numerous flavors out there.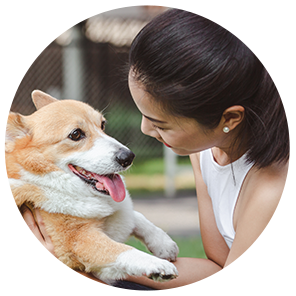 Hi, I'm Linda thanks for stopping by! We're so happy you're here. If you're a foodie and love to cook from home - you're in the right place..
LEARN MORE
Join the mailing list and receive our free newsletter!
Recipe Marker provides you with the best information about home cooking tips, recipes, ingredient substitutes and more. Check out our blog to see the latest articles.