15 Best Jolly Rancher Flavors Ranked (Updated 2023)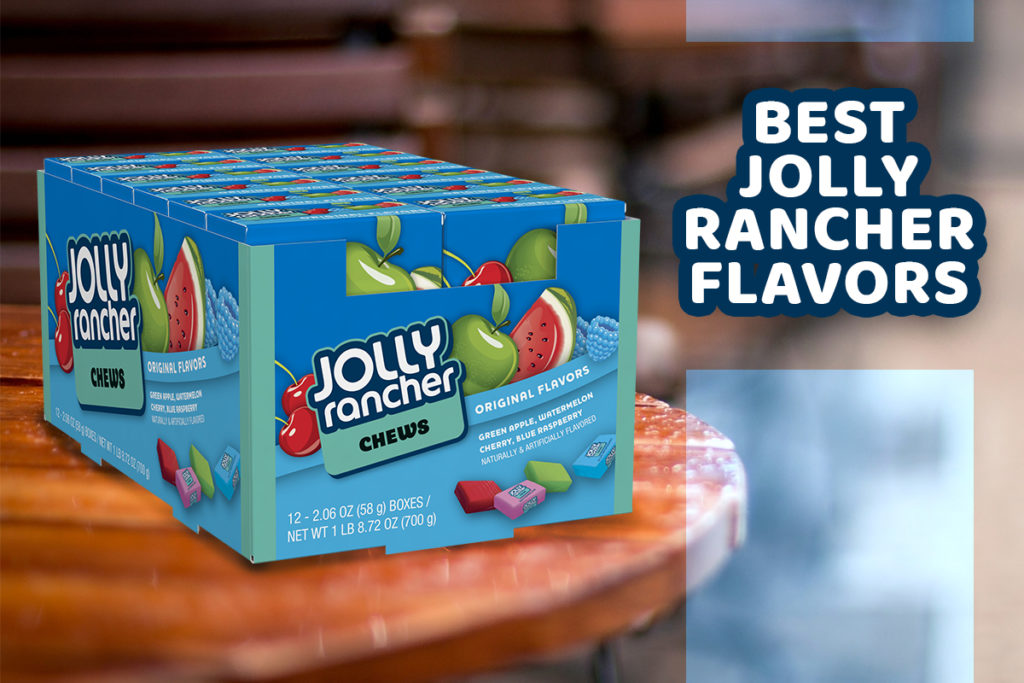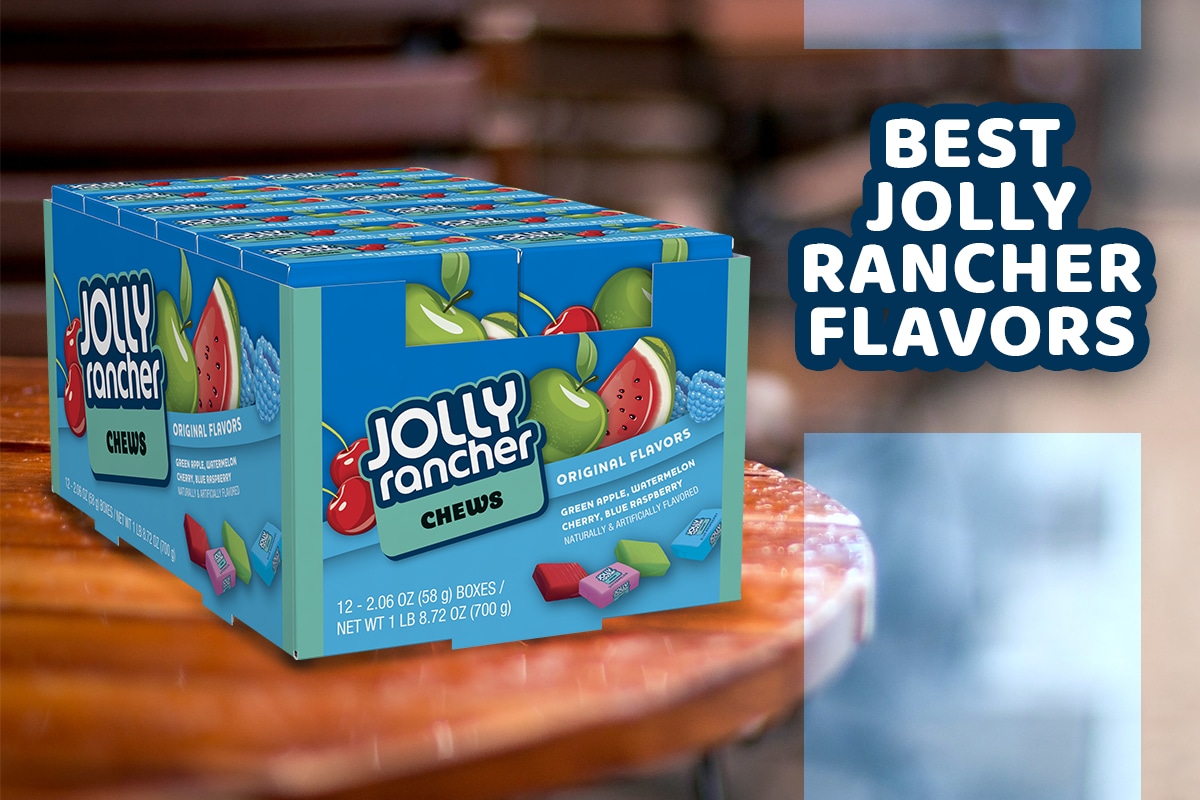 Are you trying to decide which Jolly Rancher flavor tastes best? We share a list of the best Jolly Ranchers below.
Jolly Rancher Hard Candy has a broad list of delicious flavors, and they're always releasing new ones. There is a Jolly Rancher flavor that can satisfy just about anyone.
This product offers a diverse range of flavors, from fruity to sweet and sour.
Best Jolly Rancher Flavors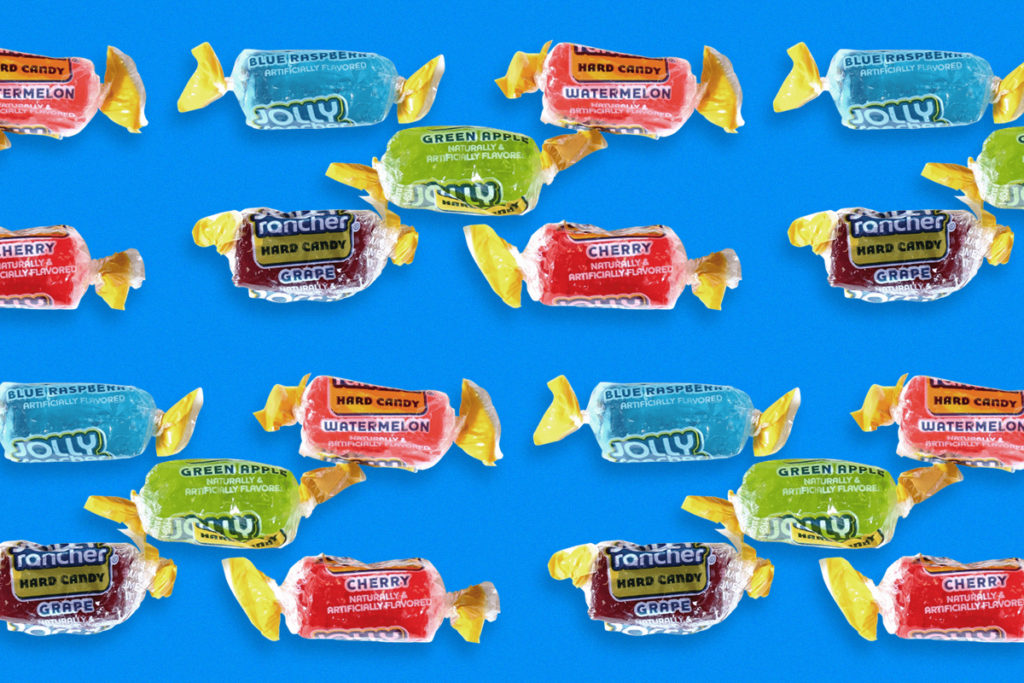 1. Watermelon
The best summer treat – watermelon has a flavor that is both moderate and pleasant, and almost everyone loves it.
Watermelon-flavored Jolly Rancher hard candy does not taste similar to the fresh fruit, but its delicious aftertaste and adorable reddish-pink tint give an exciting twist.
2. Blue Raspberry
Get a perfect balance of sour and sweet flavor with Blue Raspberry. This delicious option has a striking color, which is likely to tint your tongue blue, a huge factor for its appeal.
3. Cherry
Cherry-flavored Jolly Ranchers made it on our list of favorites. They have the right mix of sweetness and tartness, whether as hard candy or a lollipop.
4. Lemon
Satisfy your palate with a touch of citrusy sourness that turns into a gentle sweetness. The lemon flavor is nice and not excessive. A must-try you shouldn't miss.
5. Pineapple
A shout-out to pineapple lovers, this flavor of Jolly Rancher has a distinct sweet and acidic taste, making it a good choice if you like the actual fresh fruit.
6. Strawberry
Are you a fan of strawberries? The strawberry flavor of Jolly Rancher is surprisingly tasty. And, because of its sweet fruity flavor and faint red color, you can easily remember it.
7. Orange
Choose the classic orange. This flavor tastes nice, zesty, and sweet. Although it is far from freshly squeezed orange juice, it is similar to sweetened orange juice or orange soda.
8. Green Apple
Enjoy an impressive blend of sweet, sour, and tangy flavors when you eat a green apple-flavored Jolly Rancher. It has a pale green color that is appealing to the eye.
9. Peach
Delight on this flavor that is similar to real peaches, with a tinge of sour and mildly sweet taste.
These peach candies are not as vibrantly colored as the other flavors, but they are highly recommended for every Jolly Rancher fan.
10. Grape
One of the Jolly Rancher's original flavors is grape. Also, it has a vivid purple color, which is guaranteed to paint your tongue.
Some people compare it to syrup medicine in terms of flavor. But, the grape may be a pleasant flavor if you put that thinking aside.
11. Fruit Punch
Jolly Rancher's Fruit Punch features a fruity flavor without being similar to any specific fruit, and they are a delightful candy to eat.
12. Tropical Flavors
Grab this pack of various tropical flavors that will take you to a tropical paradise. Mango, lime, fruit punch, and pineapple are all included.
The mango flavor is sweet and crisp, much like the real fruit, without being too acidic. While lime has a rich taste with a distinct flavor profile. In addition, you will also get the previously mentioned fruit punch and pineapple flavors.
13. Sour Flavor
Want a delightful sour twist? Cherry, strawberry, green apple, blue raspberry, and watermelon are among the sour flavor pack. These are not as sour as other sour candies available in stores, but they have more punch.
14. Smoothie Flavors
How about an assorted option? The smoothie flavors edition contains your best-loved tastes, such as watermelon, orange, peach, mixed berry, and strawberry. It is just like a package of tropical flavors.
However, note that they are not the same Jolly Rancher varieties we talked about earlier. These are less sweet, creamier, and softer, like a great orange or strawberry smoothie or a peach cobbler.
15. Cinnamon
Another classic you can consider is cinnamon. You will indulge in spicy and yummy goodness. If you like the spice of cinnamon in hard candy, this option is for you. You can easily hold the flavor on your tongue until you finish the whole candy.
What Is a Jolly Rancher?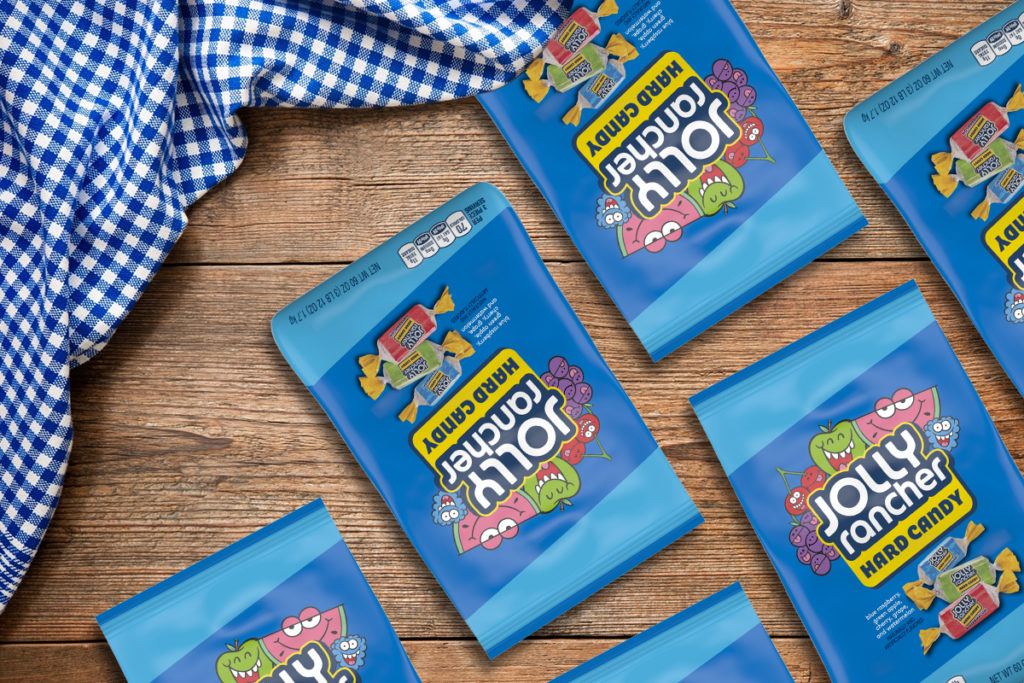 Jolly Ranchers were originally developed in 1949. They began as hard candy made from a blend of sugar, natural and artificial flavors, and corn syrup. Then, the brand produced lollipops, jelly beans, gummies, fruit chews, and gelatin.
The brand's popularity has grown over time, owing to its expansion into several locations and the addition of numerous flavors. It is known not only in the United States but across the world.
Wrapping Up
Jolly Rancher offers many flavors with fruit inspirations you can choose from depending on your taste preference. Pick your favorite by trying the list of best flavors above.
All the options are approved and loved by many Jolly Rancher fans. Enjoy your candy treat!
Print
5 Best Jolly Rancher Recipes
Check out these great Jolly Rancher Recipes that have been shared on Pinterest.
Instructions
Click on each link above to view the pin and recipe.
Obtain all the necessary ingredients to make the recipe.
Follow the steps to create your dish.
Enjoy your delicious meal =)
Keywords: Best Jolly Rancher Recipes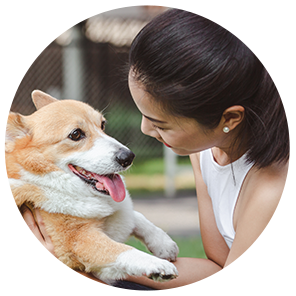 Hi, I'm Linda thanks for stopping by! We're so happy you're here. If you're a foodie and love to cook from home - you're in the right place..
LEARN MORE
Join the mailing list and receive our free newsletter!
Recipe Marker provides you with the best information about home cooking tips, recipes, ingredient substitutes and more. Check out our blog to see the latest articles.