6 Best Biscoff Cookie and Butter Cookie Flavors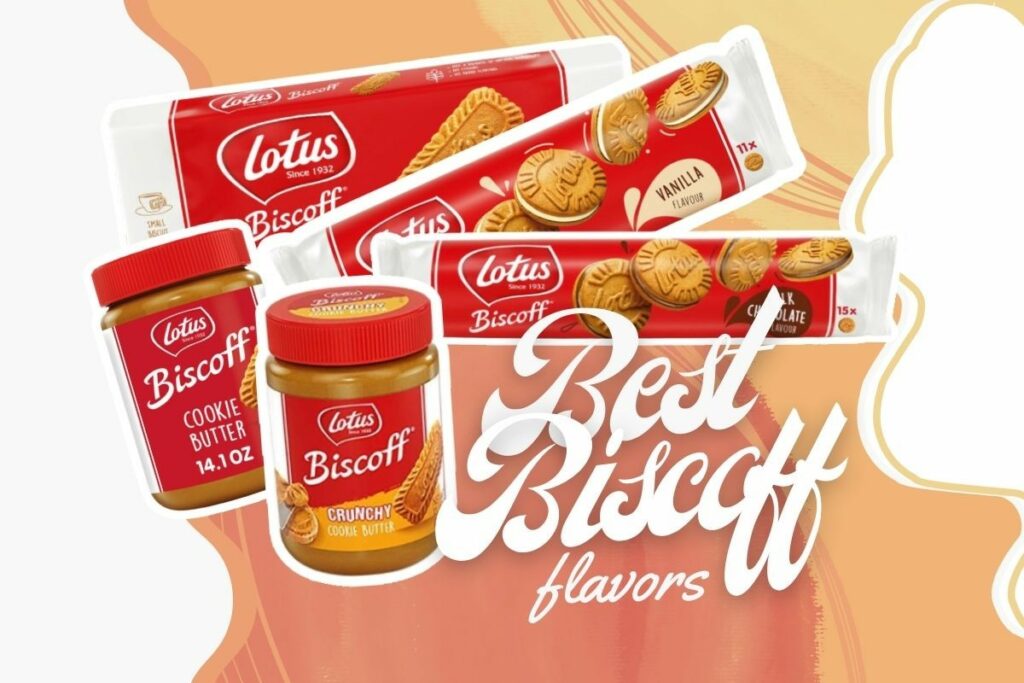 Are you trying to decide what Biscoff flavor to try next? We share a list of the most popular Biscoff cookie and butter cookie flavors in this article.
Cookies have always been popular coffee companions. Because of this, cookie butter has become a trendy way to ramp up some snacks. If you are looking for a delicious option, you should go for Biscoff. It comes in different flavors, so make sure to check out the best Biscoff flavors out there.
What is Biscoff?
Lotus Biscoff is a delicious cookie that has been conquering the world since 1932, when it was first created in a local bakery in Lembeke, Belgium.
Lotus Bakeries, the Belgian bakery that produces Lotus Biscoff Cookies and other specialty European baked goods, is still family-owned and based in its hometown.
The name "Biscoff" is derived from the words "Biscuits" and "Coffee," and the name "Lotus" represents the bakery that produces the cookies.
Lotus Biscoff Cookies are Speculoos or Speculaas cookies, which are traditional crispy, spice cookies from Belgium and Holland.
All Lotus Biscoff Cookies taste exactly the same and are produced in Lotus Bakeries Lembeke plant using the original recipe created in 1932.
Lotus Biscoff Cookies and Lotus Biscoff Cookie Butter do not contain any animal products or genetically modified ingredients and do not contain any nuts, making them safe for those with nut allergies.
The cookies are served on flights by several different airlines, and even though the packaging may look different, they are made with the exact same recipe.
Best Biscoff Cookie Flavors
Biscoff Original
If you are one to eat something sweet while drinking a cup of coffee or tea, then you should check out the Biscoff cookies in the original flavor. It comes in a buttery and crumbly package that will leave your mouth watering for more.
Every bite of these cookies offers an explosion of caramel flavor. When dipped in coffee or eaten with a sip of the beverage, it creates the perfect combination of bitterness, sweetness, and caramel complete with the crunch that the cookie has to offer.
The optimal texture and taste of these cookies are possible thanks to the quality of the ingredients and the cooking process, creating that caramelized quality.
Biscoff Sandwich Vanilla
If you want a fuller experience with these cookies, you should go for Biscoff Sandwich cookies. These are filled with vanilla cream filling that simply elevates the experience. These cookies contain natural ingredients such as soy, cinnamon, and natural flavorings.
The best part about these sandwich cookies is that you can eat them on their own and get the ultimate caramel and creamy taste. You can also eat it with coffee, tea, or other hot drinks.
Biscoff sandwich cookies come in packaging that you can easily bring with you as a snack while at work or in the park.
Biscoff Sandwich Milk Chocolate
Now, if you are looking for something that can satisfy your chocolate cravings, you should go for the Biscoff Sandwich Milk Chocolate. It creates a more exciting experience by giving you a blast of flavor with every bite.
This is made from natural ingredients like non-fat dry milk, whey powder, brown sugar syrup, and cocoa powder for the authentic chocolatey taste. It contains egg, soy, milk, and gluten. If you are not allergic to these, then this is a great snack for you.
Aside from vanilla and chocolate fillings, this cookie sandwich is available with Biscoff cream filling, giving you more choices.
Best Biscoff Cookie Butter Flavors
Biscoff Creamy Cookie Butter
Those who are looking for something that they can spread on a piece of bread or apple slices will be glad to know that they can get the Biscoff Creamy Cookie Butter. This is made from Biscoff cookies blended and mixed with other components, then smoothened to perfection to create that creamy spread.
This is one of the best choices for different individuals as it only contains soy and gluten, so anyone who has no allergies to these ingredients can definitely enjoy what it has to offer.
Biscoff Crunchy Cookie Butter
If you are looking for some crunch, you should go with the Biscoff Crunchy Cookie Butter. This is similar to the Creamy Cookie Butter, but with a crunchy twist, making your bread or fruit slices much more exciting snacks.
Those who want the ultimate Biscoff experience can spread this cookie butter on Original Biscoff cookies or the Biscoff cream-filling cookie sandwich.
Biscoff Milk Chocolate with Cookie Butter
The Biscoff Milk Chocolate with Cookie Butter is the ultimate experience for people who love both chocolate and the brand's cookie butter. It has that rich chocolate flavor made from authentic cocoa powder covering the caramelly and buttery taste of the cookie butter.
This is not only perfect for individuals without soy and gluten allergies, but also for those who are looking for additional flavor in every bite of their chocolate. You can get it in two variants like dark chocolate and milk chocolate filled with Biscoff cookie butter.
The Bottom Line
Cookies and cookie butter provide different ways to level up your snacks. If you are looking for the perfect options, you should check out what Biscoff has to offer. With its variety of products in different variants, you should start with the best Biscoff flavors for the best experience.
Print
6 Best Biscoff Flavors
Check out this list of the best Biscoff flavors to try!
Instructions
Pick your favorite flavor
Click on the link to visit Pinterest
Buy items from your local store or online
Enjoy and share on social media!
Nutrition
Serving Size:

5 cookies

Calories:

150

Sugar:

12 g

Sodium:

115 mg

Fat:

6 g

Saturated Fat:

3 g

Unsaturated Fat:

0 g

Trans Fat:

0 g

Carbohydrates:

23 g

Fiber:

0 g

Protein:

2 g

Cholesterol:

0 mg
Keywords: Best Biscoff Flavors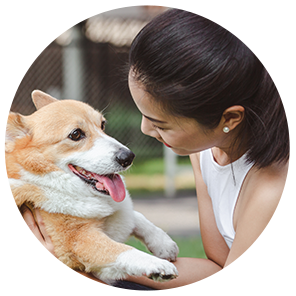 Hi, I'm Linda thanks for stopping by! We're so happy you're here. If you're a foodie and love to cook from home - you're in the right place..
LEARN MORE
Join the mailing list and receive our free newsletter!
Recipe Marker provides you with the best information about home cooking tips, recipes, ingredient substitutes and more. Check out our blog to see the latest articles.