8 Best Frozen Chicken Breast Brands! (2023)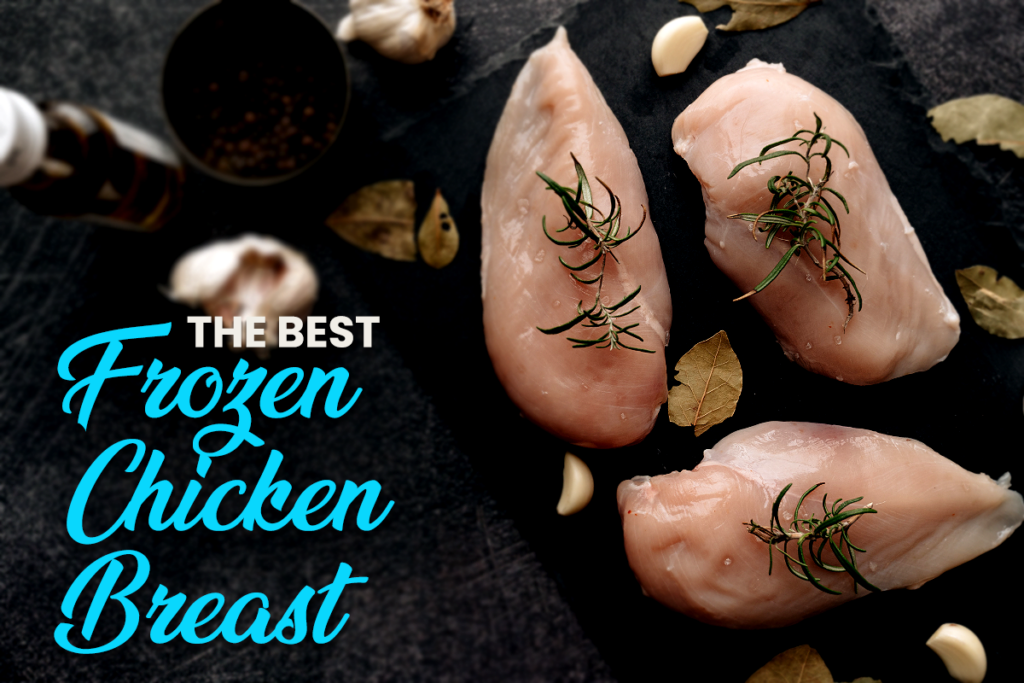 Are you wondering what are delicious frozen chicken breasts available at the market? Stick around as we share a list of the most popular frozen chicken breast brands below.
Want chicken breast meals but don't have the time to get to the store, butcher the chicken, and then cook it? Don't worry!
There are now quicker methods to acquire the chicken breast you want without having to complete all the preparations required for fresh meat.
These days, frozen chicken breasts are finally being recognized for their value.
Find out the best-frozen chicken breast on the market today. Keep reading to find out more!
Best Frozen Chicken Breast Brands
1. Tyson Grilled & Ready Chicken Breast Fillet
For those who want a quick and simple meal, but don't want to compromise flavor, Tyson's Grilled & Ready Chicken Breast Fillet is the way to go.
The chicken is already seasoned and grilled; all you need to do is reheat it. You won't go hungry since this chicken is flavorful and juicy.
Tyson Grilled & Ready Chicken Breast Fillet is fantastic since it has a good amount of protein without a lot of fat or calories.
Chicken fillets are a convenient alternative because they are fully cooked and simply require reheating.
Most importantly, this frozen chicken breast is a budget-friendly choice.
2. 365 By Whole Foods Market, Chicken Breast Boneless Skinless
If you're looking for budget-friendly frozen poultry that doesn't skimp on flavor or quality, this chicken breast from 365 by Whole Foods Market is an excellent pick.
As boneless, skinless breasts, this frozen cut is suitable for practically any application requiring chicken breasts.
You can heat them in a microwave in a matter of minutes, or on top of a burner, albeit the latter option requires cutting them into smaller pieces. Also, these chicken breasts are juicy and delicate, with a subtle flavor.
Adding your favorite spices to the frozen chicken breasts before cooking them is a breeze. If you want a chicken breast from the freezer that doesn't have that "frozen" flavor, this is the one to get.
3. Barber Foods Frozen Stuffed Chicken Kiev Breast
Barber Foods' frozen stuffed chicken breast is perfect if you're craving chicken Kiev but don't have the time to cook it from scratch.
All you have to do is to put it in the oven and in no time you'll have a meal that tastes just like it was cooked from scratch.
Moreover, these chicken breasts are filled with a buttery garlic-herb mixture and coated for additional crunch.
Protein-rich and low in fat and calories, Kiev Breast Meat is a smart choice for dieters. It's a terrific option for dinner parties since it's a tried-and-true classic that always hits the spot.
4. Whole Foods Market, Organic Chicken Breast Strips
Chicken Breast Strips from Whole Foods Market are hormone- and antibiotic-free and created with only healthy ingredients.
They're also perfectly cooked, so you can experience that great smokey flavor directly from your freezer.
People seemed to appreciate the smokey flavor and the fact that they didn't have to do any more cooking because they were already grilled.
These are delicious and handy, providing a high source of protein and organic chicken in a short amount of time.
5. Golden Platter All Natural Gluten Free Cooked Chicken Breast
Golden Platter's all-natural gluten-free grilled chicken breast patties are an excellent quick-and-easy solution for a wide variety of meals.
They're fully cooked and ready to eat after only a few minutes in the microwave after defrosting.
Products in the Golden Platter line are 100% natural, without any additives, flavors, or preservatives.
6. Bell & Evans, Frozen Organic Chicken Breast
Bell & Evans, Frozen Organic Chicken Breast includes no artificial ingredients or additives, although it does contain gluten. White, lean flesh on the inside that becomes tender when cooked.
Approximately 110 calories, 12 grams of fat, and 240 milligrams of sodium are in a single frozen breast.
There was a lot of positive feedback on the flavor of the frozen chicken nuggets from the breast.
It was really soft and didn't taste at all like it had been frozen, which may happen with frozen meats that haven't been cooked for long enough.
7. Gourmet Kitchn, Trader Joes Indian Style Chicken Tikka Masala
Gourmet Kitchn's Trader Joes Indian Style Chicken Breast Chicken tikka masala, prepared in the Indian way, is a dish that's made very quickly and has a great taste.
The chicken breasts are cooked to perfection, and the spices are just right.
Chicken tikka masala from Trader Joe's has a lot of protein and very little fat, according to The Gourmet Kitchn.
The dish is quite adaptable since it goes well with rice, naan, or just on its own.
8. Tyson Premium Chunk White Chicken Breast

If you're looking for a convenient and delicious method to get your daily protein intake, look no further than Tyson Premium Chunk White Chicken Breast.
The perfect complement to any meal, it is juicy, flavorful, and soft.
Additionally, it's a good option for individuals to watch their weight or just try to eat more healthily because it has few calories and very little fat.
Conclusion
Hopefully, this list of the best-frozen chicken breasts helped you decide what brand to try next whenever you're craving chicken.
Print
8 Best Frozen Chicken Breast
Check out these great frozen Chicken Breast to try that have been shared on Pinterest.
Author:
Prep Time:

1 minute

Cook Time:

5 minutes

Total Time:

6 minutes

Yield:

1 serving

Category:

Meat

Method:

Microwave

Cuisine:

Chicken
Instructions
Click on each link above to view the pin.
Purchase chicken breast from your favorite store.
Follow the steps to heat your frozen chicken breast.
Enjoy your delicious meal =)
Nutrition
Serving Size:

1 serving

Calories:

260

Sugar:

5 g

Sodium:

560 mg

Fat:

8 g

Saturated Fat:

1.5 g

Unsaturated Fat:

0 g

Trans Fat:

0 g

Carbohydrates:

21 g

Fiber:

2 g

Protein:

25 g

Cholesterol:

45 mg
Keywords: Best Frozen Chicken Breast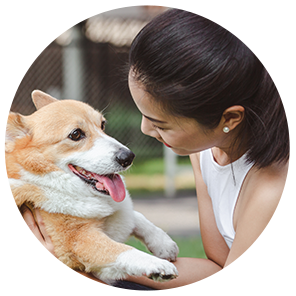 Hi, I'm Linda thanks for stopping by! We're so happy you're here. If you're a foodie and love to cook from home - you're in the right place..
LEARN MORE
Join the mailing list and receive our free newsletter!
Recipe Marker provides you with the best information about home cooking tips, recipes, ingredient substitutes and more. Check out our blog to see the latest articles.