5 Best Frozen Mac and Cheese Brands (Updated 2023)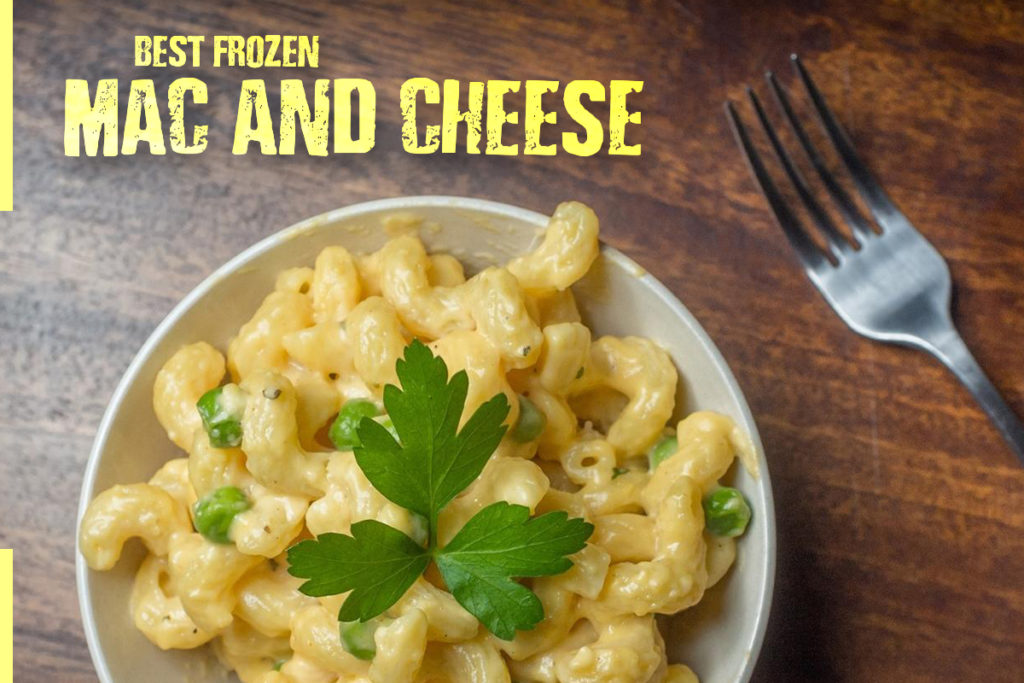 Are you curious what are the best-frozen mac and cheese? We share a list of the most popular mac and cheese below.
It's hard to think of anything more comforting than a creamy bowl of macaroni and cheese. Mac and cheese are traditionally made on the stovetop, but after a long day of work, you may not have the energy to do so.
There are multiple commercially available, quick, and easy frozen macaroni and cheese options available in your local grocery store.
Let's learn about the best-frozen mac and cheese brands that are available in the frozen aisle today.
Best Frozen Mac and Cheese Brands
1. Banquet
Banquet may be a surprising choice for many people to see at the top of our list, but there are definitely a ton of reasons to love this brand of frozen mac and cheese.
For starters, Banquet uses real cheese. Making the sauce creamy, delicious, and comparable to homemade mac and cheese.
Banquet is a budget-friendly option for those who are looking to save money at the grocery store and cut downtime in the kitchen during busy weeknights.
A 10-ounce serving clocks in at 239 calories and 8 grams of protein. Still looking for that stretchy, cheesy factor?
Try adding some shredded cheese to the frozen mac and cheese to elevate your dish.
2. Trader Joe's
Many people turn to Trader Joe's for a healthy and gourmet take on their favorite dishes.
Trader Joe's does not disappoint with its own rendition of frozen mac and cheese, especially with its masterful blend of cheeses. Taking traditional mac and cheese to new heights.
Trader Joe's has a combination of cheddar, gouda, Havarti, and swiss cheese. This rendition of mac and cheese is just a notch fancier. This combo is a match made in heaven for cheese lovers all around.
If you love a kick in your mac and cheese, the Hatch Chile Mac & Cheese flavor might be up your alley.
It comes with Hatch chili peppers. These peppers are less spicy than jalapeños, so those who are not a fan of spicy food can still enjoy them.
The peppers lend an earthy flavor profile, bringing more depth and dimension to the dish.
3. Marie Callender's
Marie Callender's is one of America's most prominent household names. They have been in business since 1948, and they're known for their enormous variety of frozen pot pies and comfort food.
One of their most popular mac and cheese dishes is the Creamy Vermont White Cheddar Mac & Cheese, and for good reason.
The sharpness of the aged white cheddar shines through the decadent and creamy sauce. A 13-ounce packet of Marie Callender's macaroni and cheese serves two to three people.
Or serve it as a side dish with your favorite protein. It can also serve as a substantial meal for one person.
4. Stouffer's
In terms of frozen mac and cheese, Stouffer's is a household name. It can be found in almost any supermarket. It comes in a variety of sizes, from a single person to a sizable family.
Stouffer's macaroni and cheese is one of the most recognizable brands around. Don't knock it until you try it. The cheese sauce has a forward cheddar flavor that stands out.
Stouffer's mac and cheese experts suggest microwaving it for an additional 30 seconds for a "grilled cheese"-like the crust to form around its edges.
When you buy Stouffer's macaroni and cheese, you can be confident that you'll receive the same cheesy flavor every time.
5. Devour
When it comes to frozen mac & cheese, Devour is the new kid on the block. There are a variety of different flavors and combinations available to suit everyone's preferences.
Devour's goal is to provide you with a complete meal, not just a basic mac, and cheese. So, you'll love theirs if you want your mac and cheese to be a bit more filling.
Blue cheese and bits of buffalo chicken are sprinkled throughout their buffalo chicken mac & cheese flavor, making it a gourmet dish that's elevated above the rest.
Devour also has a chicken cordon bleu macaroni and cheese flavor that mixes Swiss and provolone cheese with juicy bits of ham and grilled chicken.
Takeaway
Mac & cheese is great comfort food. Whether you want it as a snack or a meal, there are a variety of brands to suit your needs. Marie Callender's and Stouffer's are great options if you're looking for a classic homemade taste.
Or, if you're feeling adventurous and want a little spice or to add some protein to your meal, Devour and Trader Joe's might be a brilliant choice.
Hope you enjoyed this list of the best-frozen mac and cheese you can buy at the market.
Print
5 Best Frozen Mac and Cheese
Check out this list of the best Frozen Mac and Cheese brands to try!
Instructions
Pick your favorite brand
Click on the link to visit Pinterest
Buy items from your local store or online
Enjoy and share on social media!
Keywords: Best Frozen Mac and Cheese
Hi, I'm Linda thanks for stopping by! We're so happy you're here. If you're a foodie and love to cook from home - you're in the right place..
LEARN MORE
Join the mailing list and receive our free newsletter!
Recipe Marker provides you with the best information about home cooking tips, recipes, ingredient substitutes and more. Check out our blog to see the latest articles.