5 Best Frozen Mashed Potatoes Brands (Updated 2023)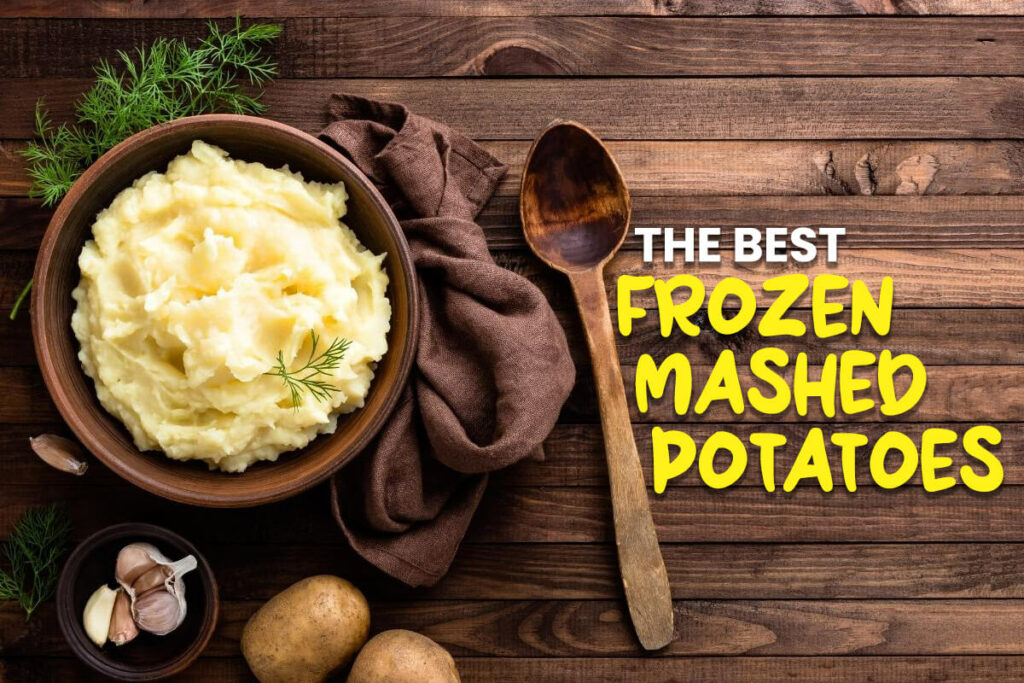 Are you looking for frozen mashed potatoes to heat up during weeknight dinners or simply to add to your side dishes during the holidays? We share a list of the best frozen mashed potatoes brand below.
A bowl of mashed potatoes is perhaps one of the most comforting foods you can eat. This may be why these are staples during fall and winter holidays like Thanksgiving and Christmas.
However, not everyone has the time and patience to prepare this dish.
Check out the best frozen mashed potato brands on this list today!
Best Frozen Mashed Potatoes
1. Reser's Creamy Mashed Potatoes

Reser's certainly deserves more attention than it actually gets. You can really taste the homemade flavor and freshness.
This is because Reser's uses the simplest yet most important ingredients: potatoes, real butter, and whole milk.
Despite the simplicity of the ingredients, Reser's own creation comes out fluffy and buttery.
In fact, the addition of butter is quite on the generous side, making it creamy and downright flavorful. Generous sprinkles of black pepper add a bit of heat and freshness to the dish.
Heating it up is a breeze as well. All you have to do is nuke it in the microwave for four minutes, and you're good to go.
2. Hormel Homestyle Mashed Potatoes
Although the previous frozen mashed potato brand is underrated, the frozen Hormel Homestyle Mashed Potatoes is definitely not.
As a matter of fact, this is one of the most well-known food brands you'll come across, and for good reason.
True to its name, the Hormel Homestyle Mashed Potatoes have a more rustic texture to them.
While it is indeed creamy and rich, thanks to the addition of cream alongside the milk, there is also a hint of tanginess to it.
This makes this dish seem brighter and lighter. The tanginess somehow manages to cut through the richness of the dish.
There are about four servings per container, which you can eat in about five minutes or less. What's great about Hormel is that it freezes well over time, allowing you to portion it for succeeding meals.
Since these are relatively on the creamier side, the Hormel Homestyle Mashed Potatoes make for a great foundation for a bevy of toppings—from bacon and cheese to sour cream, chives, and more.
3. Bob Evans' Original Mashed Potatoes
If you want to get a taste of real potatoes in your dish, the Bob Evans' Original Mashed Potatoes option might just be right up your alley.
Bob Evans uses the freshest potatoes as well as real milk and butter. They even call themselves America's number one refrigerated mashed potatoes!
Bob Evans' brand of frozen mashed potatoes is rich and creamy. They have a nice thick yet fluffy consistency that makes them genuinely palatable, even for the pickiest eaters.
The seasoning is also perfect, with just the right amount of salt and black pepper that allows the potatoes to shine.
You might appreciate that Bob Evans' Original Mashed Potatoes come in a huge 24-ounce pack.
This pack serves four to five people—perfect for dinners at home with the family. If you're alone, however, the brand also has a single-serve option.
4. Amazon Kitchen Mashed Potatoes
Amazon Kitchen may be one of the newer players on the market, but that doesn't mean it doesn't bring its A-game.
Their brand of frozen mashed potatoes is constantly sold out, which says a lot about the quality of the product.
If you're lucky enough to get your hands on these frozen mashed potatoes from Amazon Kitchen, you've won the jackpot.
Coming to you with generous pats of butter that melt beautifully in the microwave and add creaminess to the dish, these potatoes are some of the most velvety.
Classic and garlic are the two flavors available from Amazon Kitchen.
The latter is ideal for those who want a more pronounced garlic flavor, while the former is best for individuals who wish to a potato-forward flavor.
5. Simply Potatoes Traditional Mashed Potatoes
Although its name may say otherwise, the Simply Potatoes mashed potato brand is anything but.
Made with fresh potatoes and real butter, these come with an equally creamy taste that's enhanced with the right sprinkling of salt.
This brand is easy to heat up and serve as it requires just a few minutes in the microwave.
The only catch with this is that it uses margarine in its recipe apart from the butter.
This makes the texture a tad creamier than the rest, but good nonetheless.
The Bottom Line
These frozen mashed potato brands are a godsend for when you're in a pinch.
With the convenience, they bring, having a pack or two at home will help you make mashed potatoes right away when the occasion calls for it.
Print
5 Best Frozen Mashed Potatoes
Check out these great frozen Mashed Potatoes to try that have been shared on Pinterest.
Author:
Prep Time:

5 minutes

Cook Time:

10 minutes

Total Time:

15 minutes

Yield:

1 serving

Category:

Sides

Method:

Microwave

Cuisine:

Side Dish
Instructions
Click on each link above to view the pin.
Purchase mashed potatoes from your favorite store.
Follow the steps to heat your frozen mashed potatoes.
Enjoy your delicious meal =)
Nutrition
Serving Size:

1 serving

Calories:

170

Sugar:

2 g

Sodium:

1780 mg

Fat:

57 g

Saturated Fat:

6 g

Unsaturated Fat:

0 g

Trans Fat:

0 g

Carbohydrates:

18 g

Fiber:

1 g

Protein:

2 g

Cholesterol:

25 mg
Keywords: Best Frozen Mashed Potatoes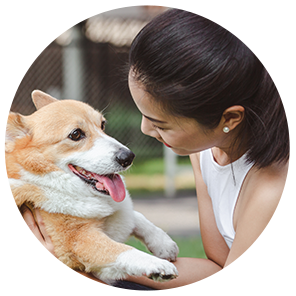 Hi, I'm Linda thanks for stopping by! We're so happy you're here. If you're a foodie and love to cook from home - you're in the right place..
LEARN MORE
Join the mailing list and receive our free newsletter!
Recipe Marker provides you with the best information about home cooking tips, recipes, ingredient substitutes and more. Check out our blog to see the latest articles.