5 Best Cirkul Flavors (Ranked in 2023)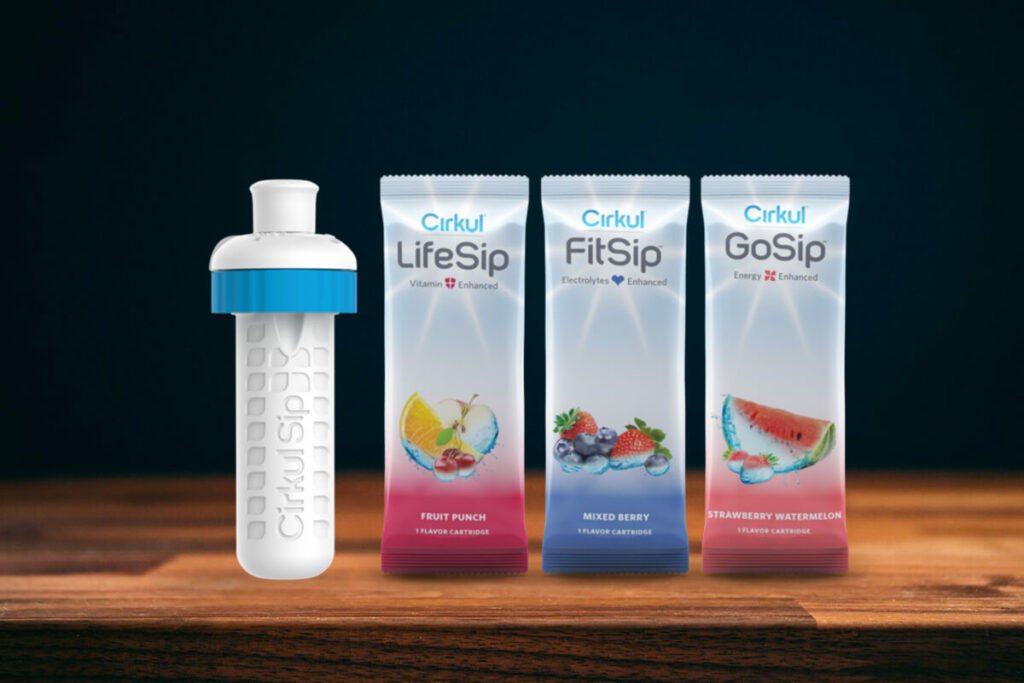 Are you curious about what are the best Cirkul flavors to drink? Stick around as we share a list of the most popular Cirkul flavors in this article.
If you're a person who constantly follows the rule that you have to drink 8 or more glasses of water a day, then you might be surprised by the next-level innovation of Cirkul.
How would you describe your bottle of water? Have you ever wished to add some flavor to it without adding calories to it?
That's what Cirkul had in mind when they first launched their products in the market. Let's find out more about that here.
What Are the Best Cirkul Flavors?
1. GoSip Strawberry and Watermelon
GoSip Strawberry and Watermelon is a delicious blend of strawberry and watermelon, two of the most popular tastes in the world.
It startled several folks how much they liked this one. Consumers were more likely to drink more water as a result of this product, and it also received high marks on taste tests.
However, the flavor is rather intense and reminiscent of liquid strawberry Jell-o with a dash of luscious watermelon to balance it out, so some may find it necessary to tone it down a tad.
2. PureSip Pineapple
If you're not a fan of artificial sweeteners, the PureSip range features all-natural fruit tastes.
Because it is unsweetened, this was one of the most popular tastes among those who tasted it.
The taste of pineapple was light and delicious, evoking memories of pineapple juice from a can.
Depending on their mood, people found this flavor to be delicious at any intensity level, from high to low.
3. FitSip White Cherry
A variety of FitSip flavors are available for those who want to incorporate vitamins into their regular hydration routines.
The syrupy flavor was a little off to those who were simply trying the bottle for hydration and doesn't generally use stevia or other artificial sweeteners.
Fortunately, the white cherry flavor itself is rather delicious, so this isn't a major deal.
Many people suggest this flavor if you are okay with the stevia taste.
4. BrewSip Peppermint Mocha Iced Coffee
Peppermint and chocolate lovers will love BrewSip Peppermint Mocha Iced Coffee.
The finest aspect of the Peppermint Mocha Iced Coffee BrewSip is the sharp peppermint kick with a chocolate undertone.
It has a vacation vibe and is pleasantly cold and sweet.
There are just a few months of the year when Peppermint Mocha is available, so don't miss out.
5. GoSip Black Cherry
Black Cherry is a medium-intensity taste. Enjoyable yet unremarkable when paired with a glass of ordinary, calm water.
It's a tasty addition to a regular taste menu.
GoSip Black Cherry definitely shines when it comes to making sparkling water taste like a soda.
As an added bonus, it has about the same amount of caffeine. Those seeking a sugar-free soda replacement should consider this one as a top pick.
Simply fill your bottle with sparkling water and you're ready to go.
What is Cirkul?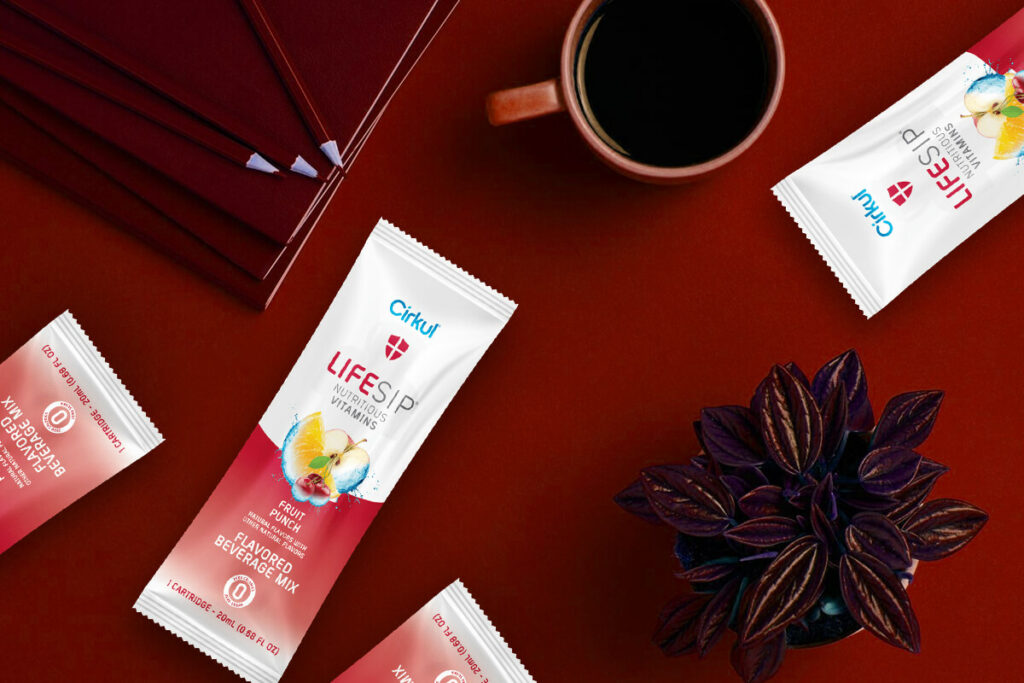 Introducing Cirkul, a new and exciting way to taste and enjoy the water. Sips, the company's flavor cartridges, let you choose how much taste you get out of each drink.
They provide six distinct lines of Sips to meet the demands and preferences of their customers.
The LifeSips, are perfect for people who want to add B vitamins for health and energy, the FitSips contain electrolytes for extra hydration, PureSips contains natural fruit extracts and no sweeteners added, BrewSips has iced coffee flavor cartridges and TeaSips which is a tea-infused drink with fruit flavors.
Water bottles and lids from other manufacturers, such as Hydroflask, Bubba, and even certain Simple Modern bottles, will fit Cirkul Sips.
The lids and Sips are Cirkul-compatible. If the Cirkul lid screws onto the bottle, then it's okay to use it.
They sell Sips, lids, and bottles alone or in bundles or subscriptions, so you may save money.
Bottle sleeves, water filters, and custom-designed bottles are all available via Cirkul.
Is Cirkul Good for You?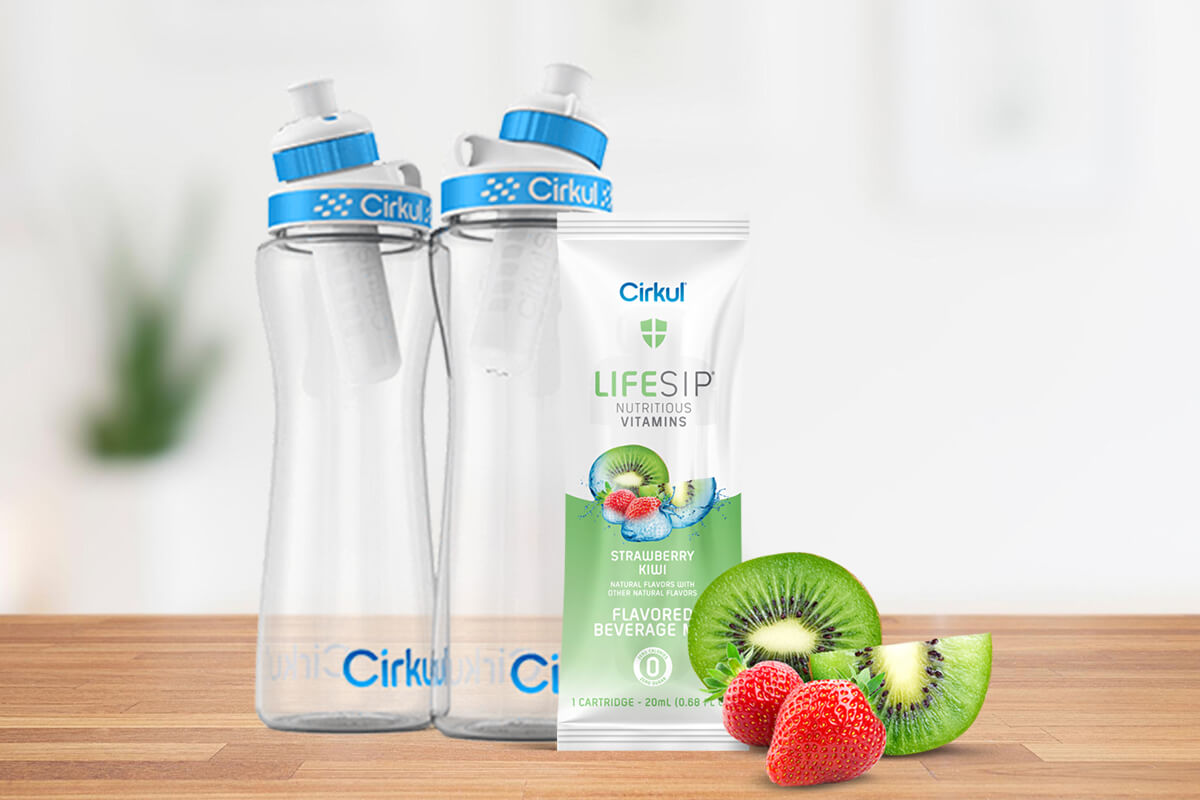 As a sugar-free alternative to soda and a means to drink more water, Cirkul is gaining popularity.
It employs flavor cartridges, commonly known as zero-calorie, zero-sugar 'sips,' to improve your daily water intake and there are over 40 distinct tastes to choose from.
Using the bottle is a breeze, thanks to its simple design.
As a result of its simplicity as well as its ability to accommodate individual preferences, it is quite popular.
You may adjust the amount of taste in each sip by twisting a dial at the top of the cup.
Cirkul, on the other hand, has a broad variety of tastes to choose from. In the LifeSip section, you'll find one of their many product types.
LifeSip packets are advertised as containing "important B vitamins," yet the amount of these vitamins in each packet is laughably low.
The packages of Vitamin B12, for instance, contain 0.1 micrograms.
Conclusion
It's easy to see why Cirkul might be a wise investment for your way of life.
They provide excellent customer service and a wide variety of Sips to choose from.
We hope that the information provided here has helped you understand what are the best Cirkul flavors you should try today.
Print
5 Best Cirkul Flavors
Check out this list of the best Cirkul flavors to try!
Instructions
Pick your favorite flavor
Click on the link to visit Pinterest
Buy items from your local store or online
Enjoy and share on social media!
Keywords: Best Cirkul Flavors
Hi, I'm Linda thanks for stopping by! We're so happy you're here. If you're a foodie and love to cook from home - you're in the right place..
LEARN MORE
Join the mailing list and receive our free newsletter!
Recipe Marker provides you with the best information about home cooking tips, recipes, ingredient substitutes and more. Check out our blog to see the latest articles.