6 Best Propel Water Flavors Ranked (2023)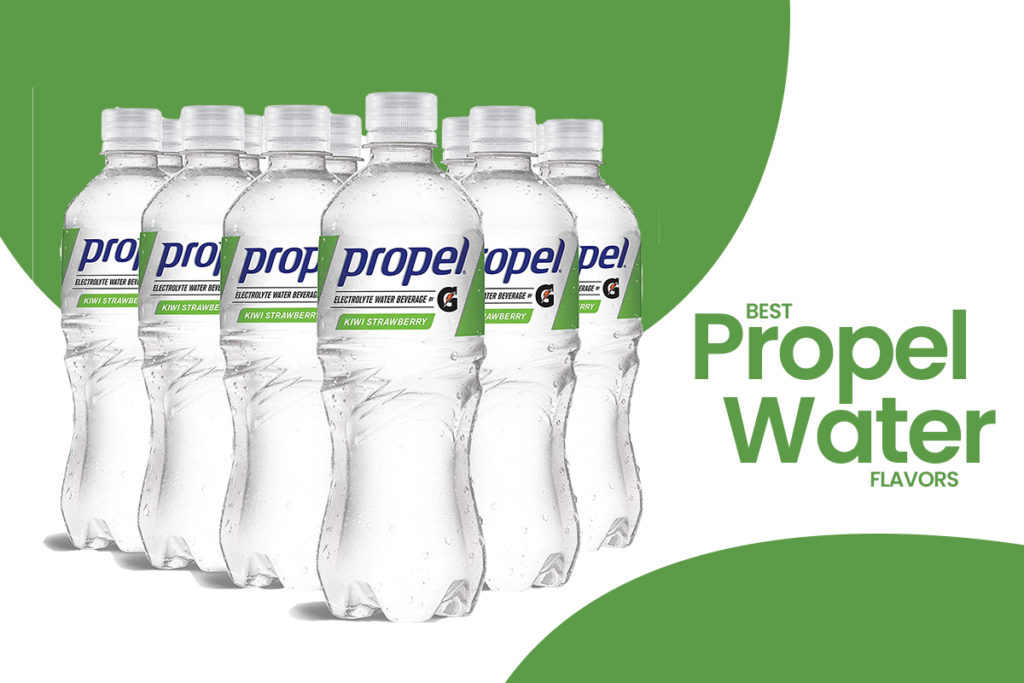 There are different Propel water flavors available on the market. However, choosing the best among these offerings can be quite challenging. Thankfully, we have got you covered. We have rounded up the best Propel Water flavors to keep you hydrated.
Fitness enthusiasts know all too well the struggle of keeping themselves hydrated all the time, especially when doing strenuous activities that require the best of their physical and mental abilities.
This also goes for those who are always on the go or who like to keep active. This is where Propel electrolyte water comes in.
Propel water is designed to bring electrolytes back into the body. Apart from keeping the body systems in peak functioning performance, it also aids in nerve and muscle function, as well as regulating body fluids.
Plus, it also helps replace potassium lost through sweat.
What is Propel Water?
Propel water is a type of water made with electrolytes. It has the same makers as Gatorade. It claims to be the only water brand on the market today to have just enough electrolytes to replace what you sweat out.
Apart from electrolytes such as potassium, Propel also contains vitamins and minerals such as vitamin B and vitamins C & E as antioxidants.
Propel water may commonly be used for sports and fitness-related activities. However, you can also use it for a variety of needs or occasions.
Whether you're getting over the flu and need an extra boost to help you recover or you want to recharge your body after a long day, these drinks work for any reason you can think of, even just simple hydration.
Best Propel Water Flavors Ranked
1. Grape
It's hard to imagine water tasting like anything without being filled with colors and other additives, but Propel manages to do so, and exceptionally well at that, with its grape flavor.
While this may not be reminiscent of actual fresh grapes, we think it's better than that.
The grape Propel flavor will remind you of your favorite frozen drink flavor of your childhood. Think of this as a grape candy-flavored drink that's a bit like Kool-Aid but much healthier. Sweet and tangy at the same time, this is sure to be a party in your mouth.
2. Watermelon
If refreshment is what you're after, the watermelon Propel flavor may be right up your alley. After all, this is an iconic summer fruit known not just for its water and hydration content, but for its light and refreshing taste.
Drinking watermelon Propel is just like drinking watermelon juice. It tastes fresh, fruity, a bit sweet, and with just the right cucumber notes to tie in the whole thing.
3. Strawberry Lemonade
Another equally refreshing flavor that's reminiscent of summer picnics, beach days, and more is none other than Propel's strawberry lemonade flavor.
It has perfectly balanced sweet and tangy notes thanks to the masterful use of strawberries and lemonade in the mix.
This offering from Propel boasts of a brightness that peeks through thanks to the acidity that lemon brings to the table.
Meanwhile, the strawberry also adds a bit of sweetness and juiciness that also has a slightly tangy taste.
4. Strawberry Kiwi
If strawberry lemonade is not your thing, Propel's strawberry kiwi combo may just change your mind about sweet and sour combinations. Strawberries and kiwis work great together as they provide a beautiful counterpoint with their flavors.
On the one hand, the strawberries lend a sweetness to the electrolyte drink, while the kiwi fruit brings some tartness to round out the drink. This refreshing blend of tropical flavors will leave you wanting more.
5. Peach
One of the most in-demand Propel flavors is its peach variety and for good reason. Drinking this is like eating the juiciest peaches you can get your hands on.
This flavor is as sweet and aromatic as they come, with a floral taste enveloping your mouth with each sip.
6. Lemon
For those who simply want a refreshing flavor, you won't go wrong with this lemon-flavored Propel water. Instead of a strong lemon taste, you'll actually get what seems to be lemon-infused water.
The lemon taste is apparent while still being subtle enough to keep it light and fresh.
There is a certain tanginess that shines through, but there is also a hint of sweetness that makes it a bit more balanced. This is best suited for citrus lovers through and through, especially with its bright taste.
The Bottom Line
Give back some much-needed hydration to your body with Propel water. With its bevy of flavors, you're sure to find one that suits your needs and preferences while still keeping you in tip-top form.
Which of these flavors are you raring to try?
Print
6 Best Propel Water Flavors
Check out this list of the best Propel Water flavors to try!
Instructions
Pick your favorite flavor
Click on the link to visit Pinterest
Buy items from your local store or online
Enjoy and share on social media!
Keywords: Best Propel Water Flavors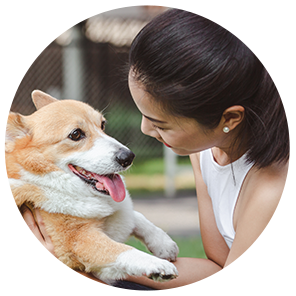 Hi, I'm Linda thanks for stopping by! We're so happy you're here. If you're a foodie and love to cook from home - you're in the right place..
LEARN MORE
Join the mailing list and receive our free newsletter!
Recipe Marker provides you with the best information about home cooking tips, recipes, ingredient substitutes and more. Check out our blog to see the latest articles.