12 Best Kool-Aid Flavors Ranked (Updated 2023)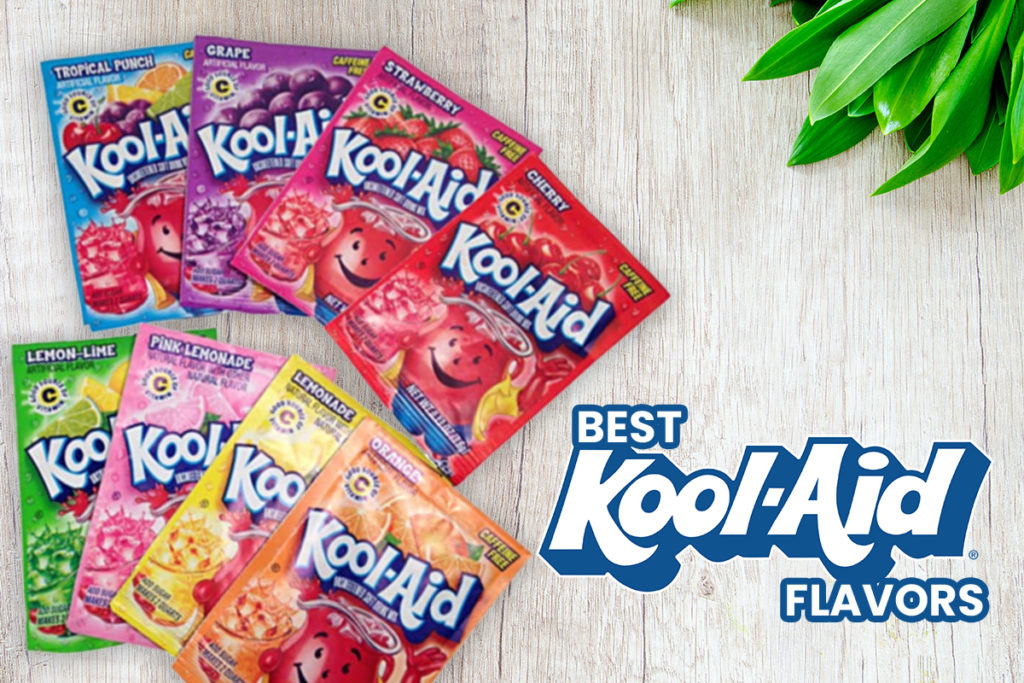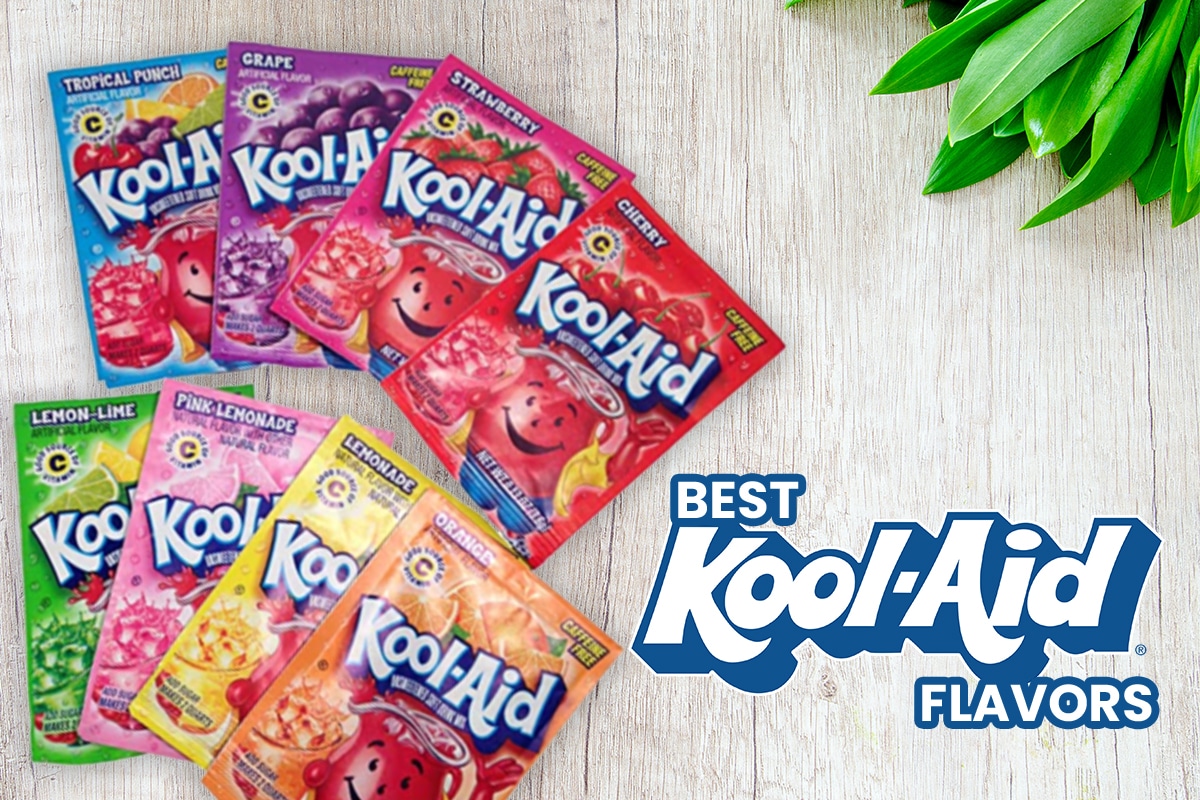 We have prepared a list of the best Kool-Aid flavors for you to try. Keep reading to see what ranks each of them among the best-selling drinks.
Drinking Kool-Aid has become a summer treat for many people. It contains the sweet fruity goodness that kids (and grown-ups) want. Plus, it is among the most affordable drinks for quenching thirst.
Best Kool-Aid Flavors Ranked
1. Tropical Punch
You'll love this delicious fruit drink packed with a delightfully sweet and tangy tropical punch flavor. Moreover, you will get a great amount of vitamin C from this sugar-free and zero-calorie drink. Enjoy this drink whenever and wherever you want.
2. Cherry
Cherry is a popular fruit flavor not only for desserts and candies but also for beverages. It has a pleasantly sweet and juicy flavor that will relieve your thirst. This artificially flavored drink is always a perfect pick for anyone because it is caffeine-free.
3. Ice Blue Raspberry Lemonade
Enjoy a cool and refreshing drink. Raspberry and lemonade combine to create a sweet, tangy, and zesty flavor that will wow your taste buds. And it has less sugar compared to regular sodas.
Plus, you will get a rich source of vitamins C and E. You don't have to worry, too, because it has no calories.
4. Grape
Another common and loved beverage flavor is grape. It offers a rich and juicy taste. It contains just the right amount of sweetness and tartness that you can easily consume.
5. Strawberry
Strawberry lovers, Kool-Aid has something for you, too. This flavor replicates the delicate taste of strawberry fruit, along with its wonderful sweetness.
6. Watermelon
Enjoy the light, refreshing, and sweet flavor of this summer fruit. Watermelon-flavored Kool-Aid is ideal for both kids and adults.
7. Pina Pineapple
With pina-pineapple Kool-Aid, you will feel like you are in a tropical paradise. This drink tastes and smells just like pineapples, which are sweet and tart. The pineapple flavor has proven to be a famous pick for many different beverages.
8. Lemon-Lime

One of Kool-Aid's original flavor offerings and also one of its most well-loved is lemon-lime. You will enjoy the sweet and tangy qualities of the two fruits combined.
9. Pink Lemonade

Delight in a pink drink with a fruity, sweet flavor. Pink lemonade is a refreshing variation of a drink with a wonderfully bright, lovely flavor.
10. Mango Peach
A fruity combo that appeals to many Kool-Aid drinkers, peach and mango mixed together, creates a great taste. This flavor blends the flavors of tropical mango and ripe peach.
11. Black Cherry
How about a black cherry-flavored drink? This exciting flavor is sweeter than red cherry. Try it out and you won't be disappointed.
12. Orange
Orange has a unique sweet and zesty flavor to it. If you are buying Kool-Aid, make sure to get some orange-flavored packets.
What Is Kool-Aid?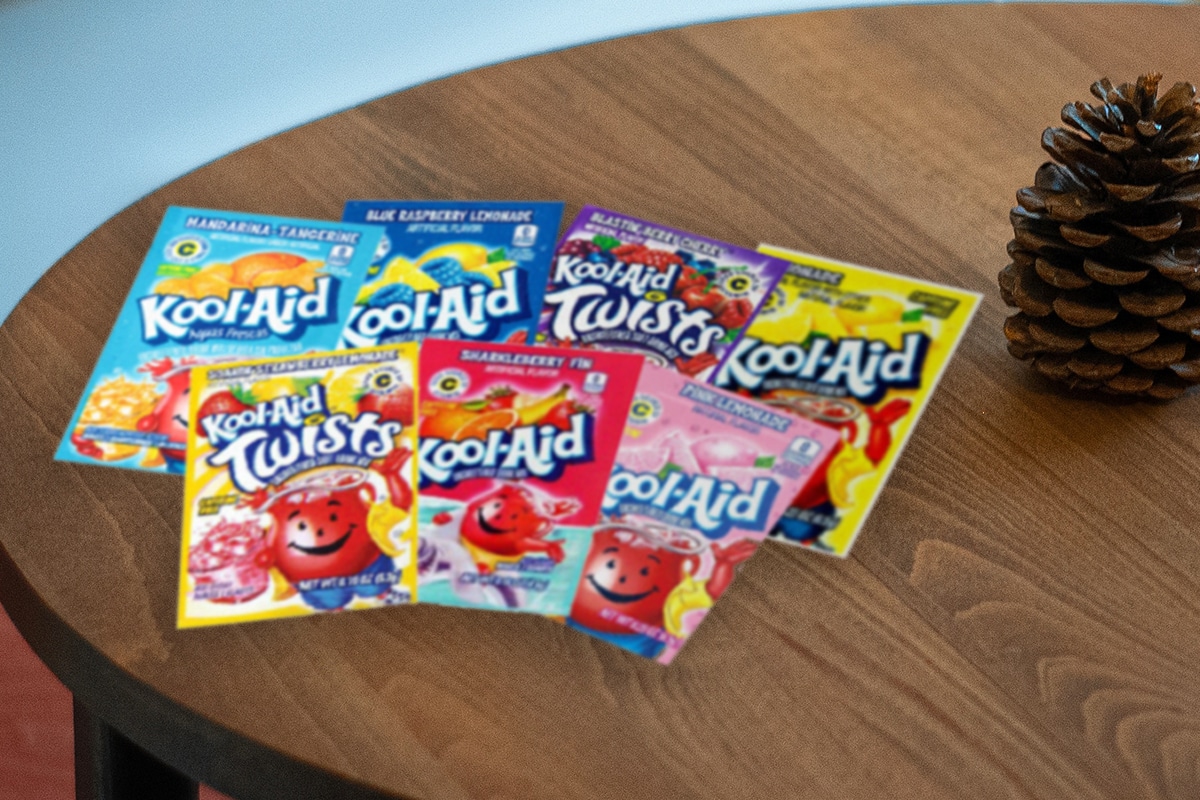 Kool-Aid typically comes as a powder in packets or tiny containers. The powder is mixed with water and sugar to make the beverage. Most then serve the drink with ice or after chilling it in the refrigerator.
There are also sugar-free options available. Additionally, Kool-Aid is available in small plastic bottles containing pre-mixed drinks. The brand also offers novelty products like fizzing tablets and ice cream.
Lemon-Lime, Cherry, Orange, Strawberry, Raspberry, and Grape are the original six flavors of Kool-Aid.
Fun-Facts About Kool-Aid

Kool-Aid Is Owned by Kraft
The Kool-Aid brand is owned by Kraft Heinz, which is based in Chicago. Based on a liquid concentration initially known as Fruit Smack, Edwin Perkins created the powder version in 1927.
Jell-O Was the Inspiration for Kool-Aid
The Jell-O line of goods captivated Edwin Perkins. Perkins was first introduced to the product in 1990 when he was 11 years old. A powder that turned into a liquid, then into a solid, in six fruit flavors, would become a long-term passion for Perkins.
Jell-O also influenced how he named all the products with a hyphen, such as Nix-O-Tine, Glos-Comb, and Jel-Aid. Furthermore, he applied the same way of packaging, marketing, and selling.
Kool-Aid Man Came Out in 1974
In the summer of 1954, Kool-Aid's mascot entered the scene. The smiling faces drawn by his young son on a frosted window inspired Marvin Potts, the art illustrator. The mascot was known as "Pitcher Man" before being relaunched as the Kool-Aid Man in 1974.
He became a live-action, 6-foot-tall pitcher of cherry drink ready to smash down any obstacle in his path. "Oh yeah!" is his most famous catchphrase.
Kool-Aid Color Can Stain
Colors from Kool-Aid can leave a stain. Aside from being a drink, you can use it as a hair dye or a wool dye.
The Bottom Line
Kool-Aid comes in a variety of delicious and refreshing flavors. Take your pick from the list of best options, or try them all for a complete fruity experience! Hope you enjoyed our list of the best Kool-Aid flavors to try!
Print
12 Most Popular Kool-Aid Flavors!
Check out this list of the best most popular Kool-Aid flavors to try!
Instructions
Pick your favorite Kool-Aid flavor
Click on the link to visit Pinterest
Buy Kool-Aid from the ad link
Mix the Kool-Aid drink
Enjoy over ice!
Keywords: Most Popular Kool-Aid Flavors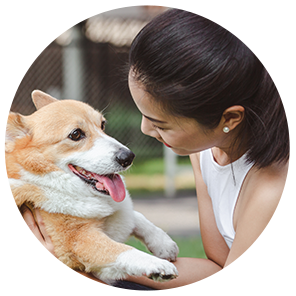 Hi, I'm Linda thanks for stopping by! We're so happy you're here. If you're a foodie and love to cook from home - you're in the right place..
LEARN MORE
Join the mailing list and receive our free newsletter!
Recipe Marker provides you with the best information about home cooking tips, recipes, ingredient substitutes and more. Check out our blog to see the latest articles.