10 Best Pedialyte Flavors Ranked (2023)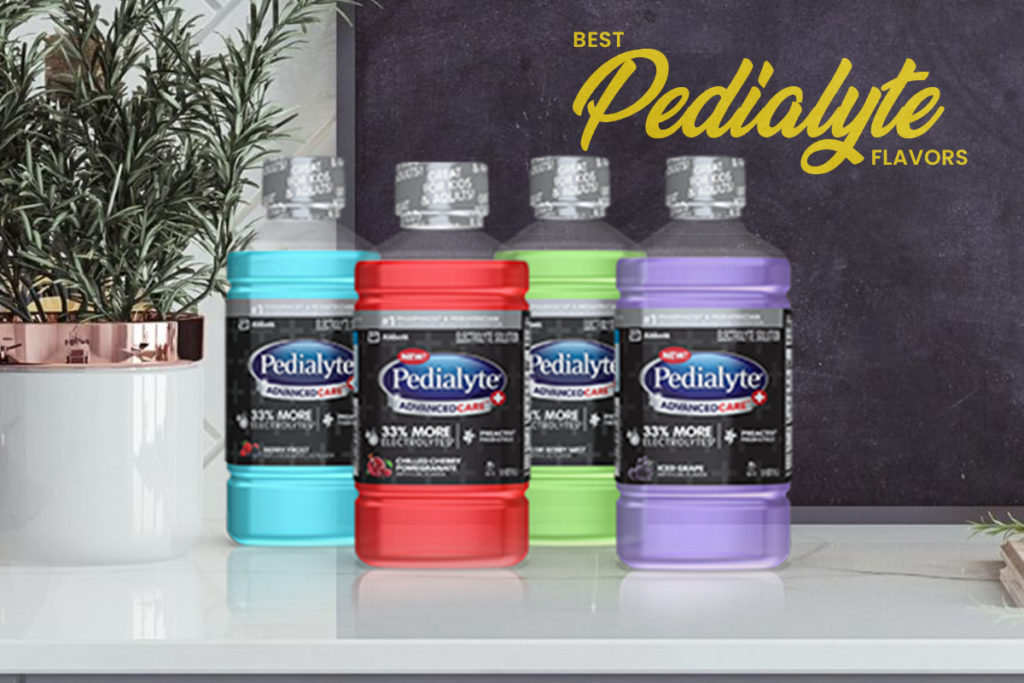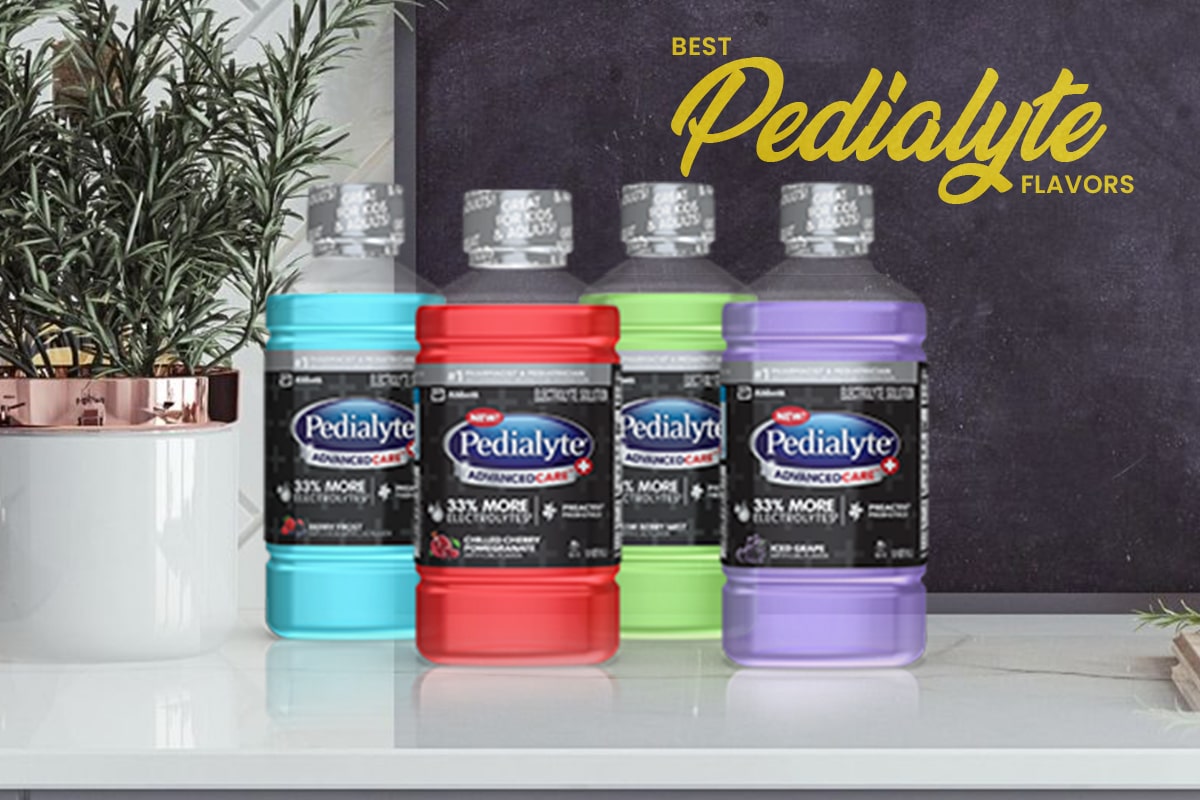 Find out the best Pedialyte flavors currently available on the market. This brand comes recommended as an oral hydration solution for children and adults.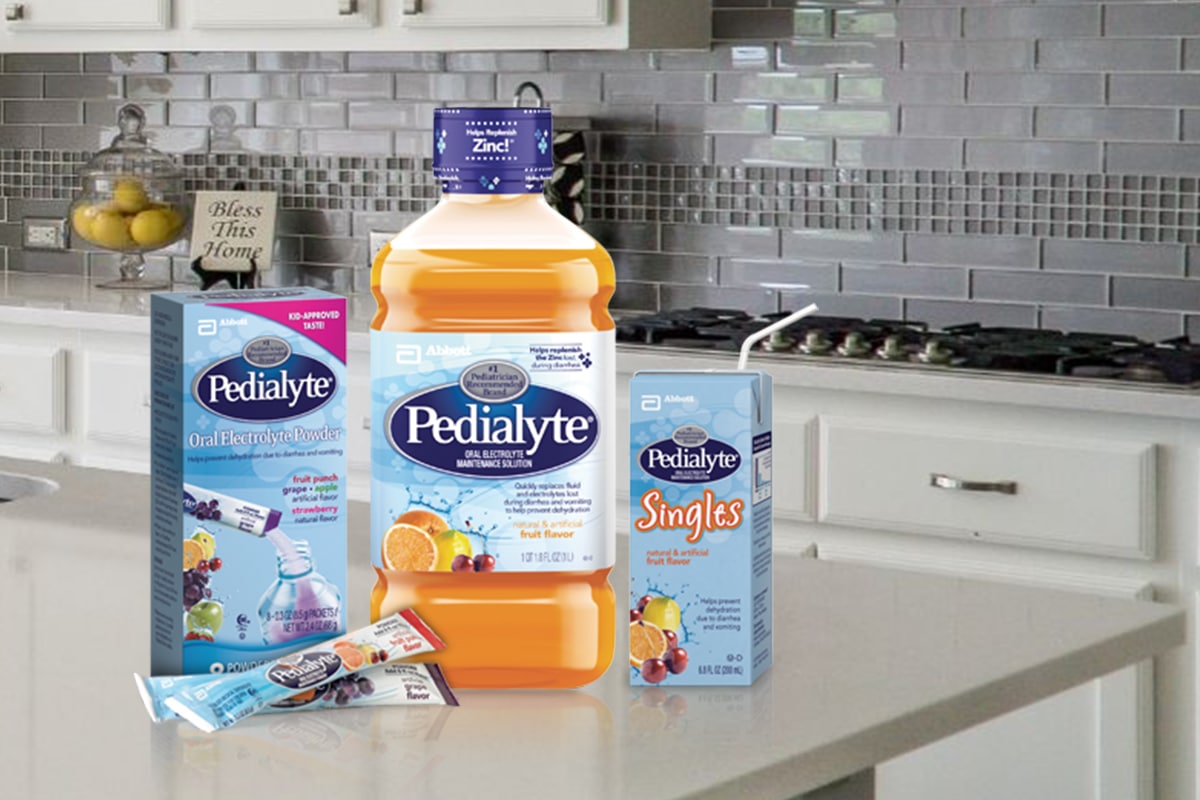 Pedialyte provides advanced rehydration and electrolyte replenishment. Water, sugar, salt, and essential minerals are all present in this drink.
Best Pedialyte Flavors Ranked
1. Grape – Pedialyte Electrolyte Powder Packets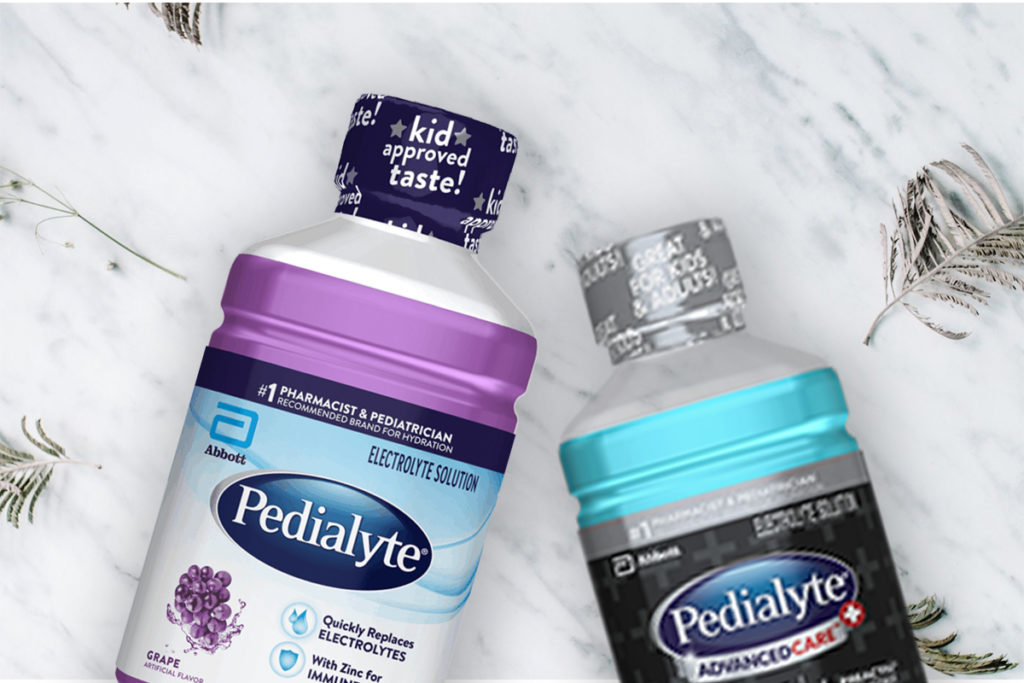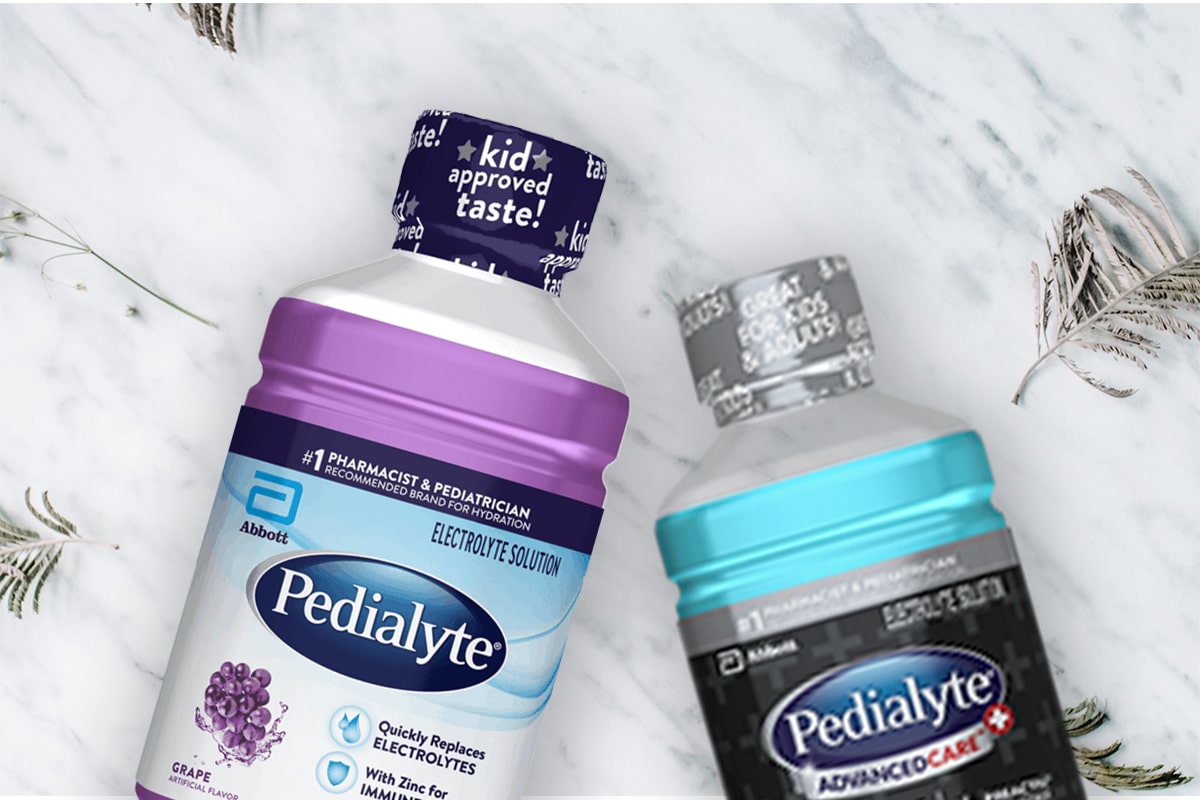 Grape is among the most popular flavors in juices, sports drinks, and other beverages since it provides a refreshing experience.
This fruit flavor is delightfully unique and not overly sweet. It also has a pleasant grape aroma that appeals to all ages.
In addition, the powder creates a solution that is smooth and residue-free when combined with the right amount of liquid. This drink tastes best when chilled.
2. Orange – Pedialyte Electrolyte Powder Packets
Quench your thirst with this orange drink. The powder quickly turns into a sweet, zesty drink when mixed with water. Pedialyte's orange flavor is an ideal option.
It is perfect for outdoor activities when you need a delicious drink that also has a lot of electrolytes. This beverage is best served cold, but even at room temperature, it is still refreshing.
3. Strawberry Lemonade – Pedialyte Electrolyte Powder Packets

Strawberry lemonade is a must-try. It has a rich natural flavor that tastes just like the actual fruit. You will not get any hints of bitterness or even a medicinal aftertaste.
Moreover, if you've been sick, this flavor has a little saltiness to it that masks the metallic aftertaste after vomiting.
The powder packaging is also convenient and practical. You can simply pour it into bottled water.
4. Kiwi Berry Mist- Pedialyte Advanced Care Plus
Kiwi berry-flavored Pedialyte is a highly recommended option. This olive green drink has a combination of acidic and salty tastes with a hint of sweetness. Though the primary taste is kiwi, you may detect traces of strawberry as well.
This kiwi berry drink is effective for mild-to-moderate rehydration.
It also contains probiotics, which help with digestive issues as well as patients taking antibiotics or suffering from stomach infections.
5. Berry Frost – Pedialyte Advanced Care Plus
Another excellent, refreshing taste you should consider is berry frost. It has a smooth texture, and it has a mildly sweet berry flavor that is not overpowering.
Berry frost uses both natural and artificial ingredients. This option is part of the company's Advanced Care offering.
It not only contains important electrolytes, but it also contains probiotics to help with digestive health.
6. Fruit Punch – Pedialyte Sport Electrolyte Powder Packets
Fruit punch is one of their most popular sports drink flavors. It has a light and refreshing taste that is similar to that of Gatorade.
The delicious flavors come from both natural and artificial sources.
7. Lemon Lime – Pedialyte Sport Electrolyte Powder Packets
Lemon-lime is part of Pedialyte's sports drink flavors. Made from natural and artificial sources, this tangy fruit flavor will quench your thirst and rehydrate your body.
8. Mixed Fruit – Pedialyte Electrolyte Solution
The mixed fruit flavor is another popular pick, particularly among children. This is the Pedialyte version for you if you enjoy fruit tastes and want a sweet touch with your drink. It will remind you of a refreshing fruit cocktail.
It has a fantastic blend that will not let you down. This delicious flavor leaves no unpleasant aftertaste and packs many electrolytes. Plus, it can help you recover quickly from dehydration.
9. Bubble Gum – Pedialyte Electrolyte Solution
If you have a sweet tooth, then bubble gum flavor fits you well. This unique flavored drink has a candy-like taste, but the sweetness is not overwhelming. It also has a slight bubble gum smell to it. This pink-colored drink is not only delicious but also visually appealing.
Most Pedialyte drinks have fruit flavors, however, this is an exception. Plus, the bubblegum flavor is not common in other hydration or energy drink brands. That's why this option is so fascinating. If you like sweets and candies, you might enjoy this flavor.
10. Unflavored – Pedialyte Electrolyte Solution
How about the simplest version? Unflavored Pedialyte is comparable to drinking water but a little thicker. In short, there isn't much taste. Because it has no strong flavor, sweetener, or artificial color, it is comfortable to consume when needed.
The unflavored type is the easiest to drink since Pedialyte is used to rehydrate people who are sick or hungover.
In Conclusion
Pedialyte has become a trusted oral rehydration solution in various situations. You can select from a wide range of flavors available.
The listed flavors are among the best, but the brand offers a lot more flavors than the ones we have mentioned here.
Print
Most Popular Pedialyte Flavors
Check out this list of the best most popular Pedialyte flavors to try!
Instructions
Pick your favorite Pedialyte flavor
Click on the link to visit Pinterest
Buy Pedialyte from the ad link
Mix Pedialyte drink
Enjoy over ice!
Keywords: most popular Pedialyte flavors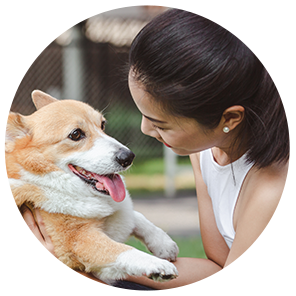 Hi, I'm Linda thanks for stopping by! We're so happy you're here. If you're a foodie and love to cook from home - you're in the right place..
LEARN MORE
Join the mailing list and receive our free newsletter!
Recipe Marker provides you with the best information about home cooking tips, recipes, ingredient substitutes and more. Check out our blog to see the latest articles.