8 Best Side Dishes for Chicken Wraps (Updated 2023)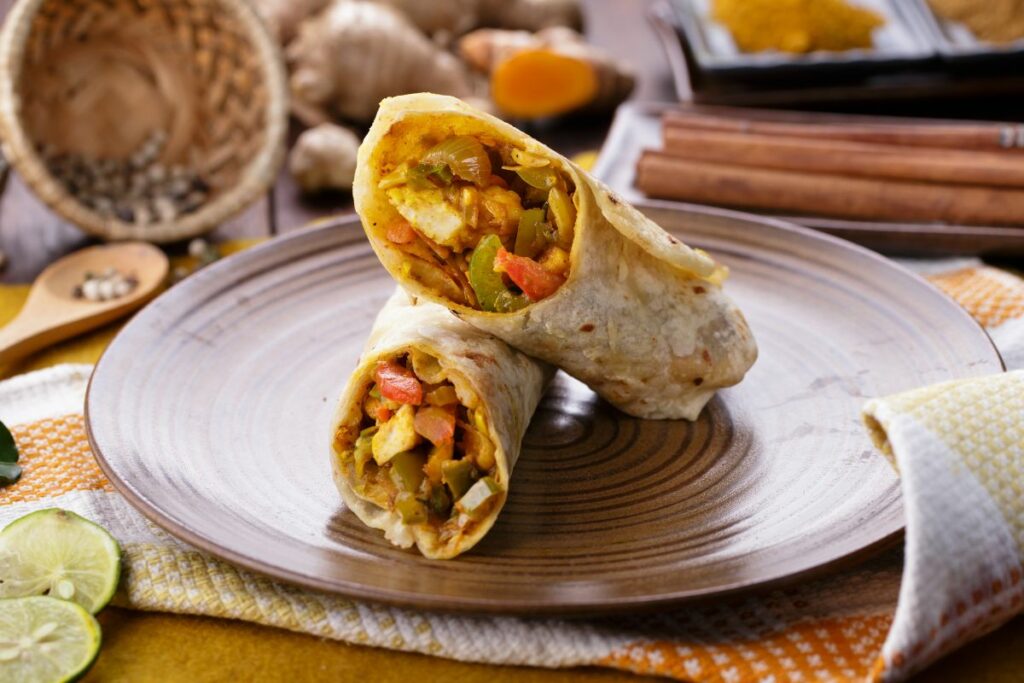 Are you trying to decide what to serve with chicken wraps? Stick around as we share a list of the most popular chicken wrap side dishes in this article.
The pleasure of eating a chicken wrap always leaves you wanting more. Around the world, there are numerous variations of chicken wraps that influence their style.
Usually, the ingredients included are sauces of your preference, grilled white meat, and much more.
There is no doubt that eating a wrap by itself is satisfying, but including a side dish will be much more exciting. It will balance out the meal and enable optimum nutrient distribution.
You can select a side dish that doesn't overpower but instead integrates depending on the style of wrap.
Here are some of the best side dishes to enjoy with chicken wraps.
Best Side Dishes for Chicken Wraps
1. Roasted Vegetables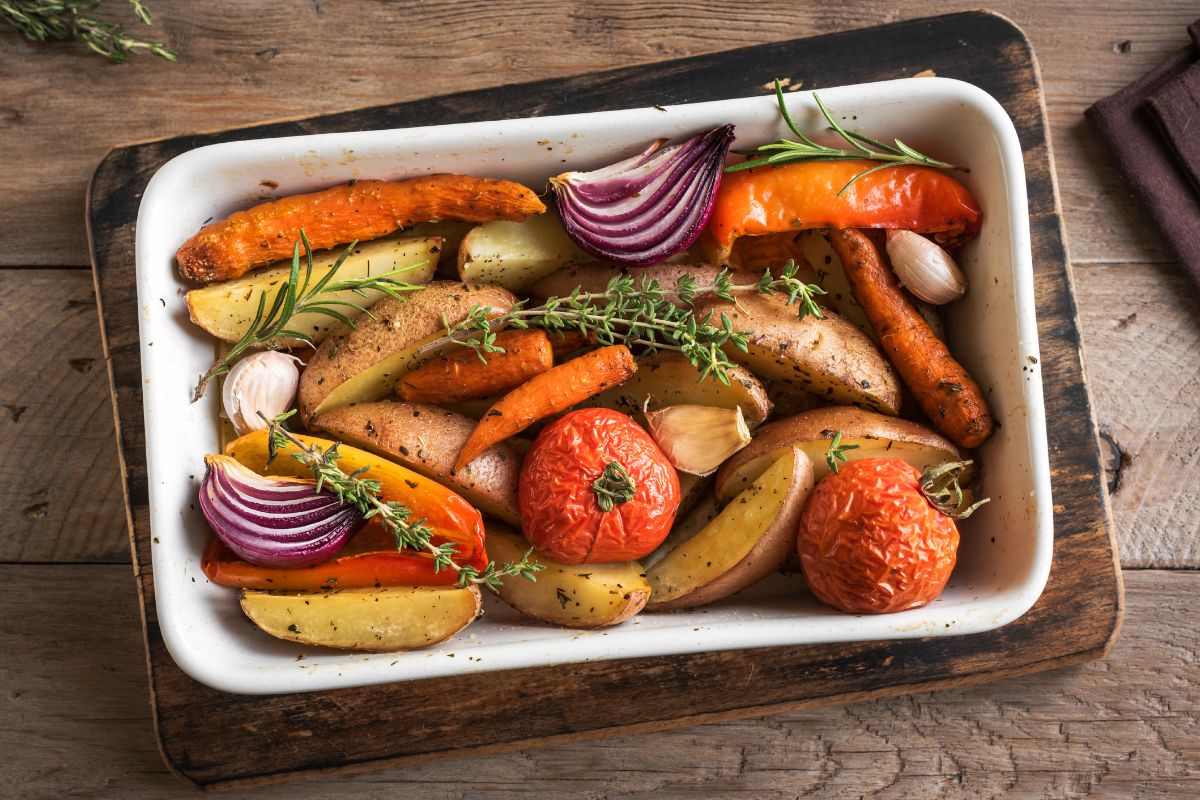 Not a salad fan? You can choose roasted vegetables instead, which are just as tasty and are an excellent side for chicken wraps.
Put a variety of veggies, including onions, zucchini, carrots, and broccoli, in a baking dish. Before roasting them in the oven, make sure they are covered in olive oil.
To add a bit of flavor to it, sprinkle some seasoning of salt and pepper as the veggies come out of the oven.
Vegetables that have been roasted add an earthy flavor that makes your chicken wraps even more delicious. This combination will be fantastic if you're a health fanatic.
2. Coleslaw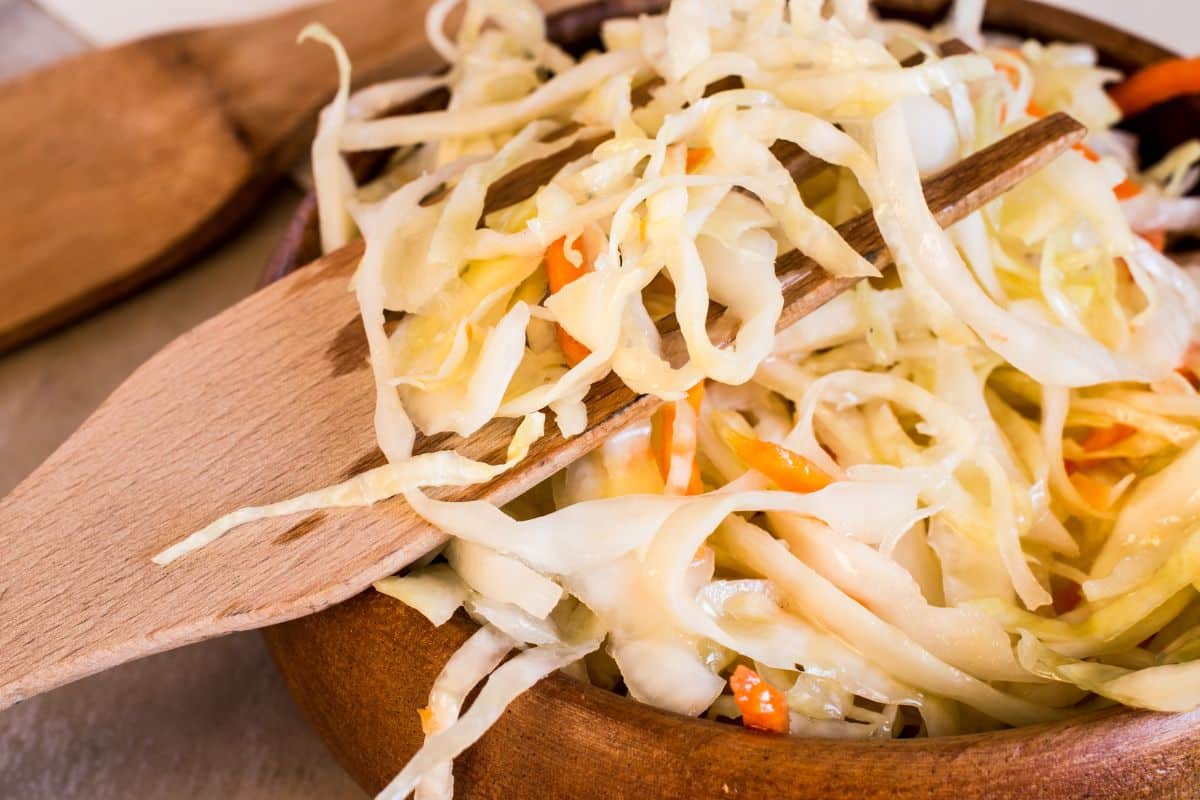 The next side dish that you would want beside your chicken wraps would be a bowl of coleslaw.
You don't need many ingredients to prepare this dish. You can probably make coleslaw with the ingredients available to you.
Coleslaw usually consists of mayo, carrots, cabbage, and salad dressing.
To make a bowl of coleslaw, you just need to combine all the ingredients in a big bowl with some shredded vegetables of your choice, and voila, there you have it, a perfect and simple dish to enjoy with the chicken wraps.
3. Caprese Salad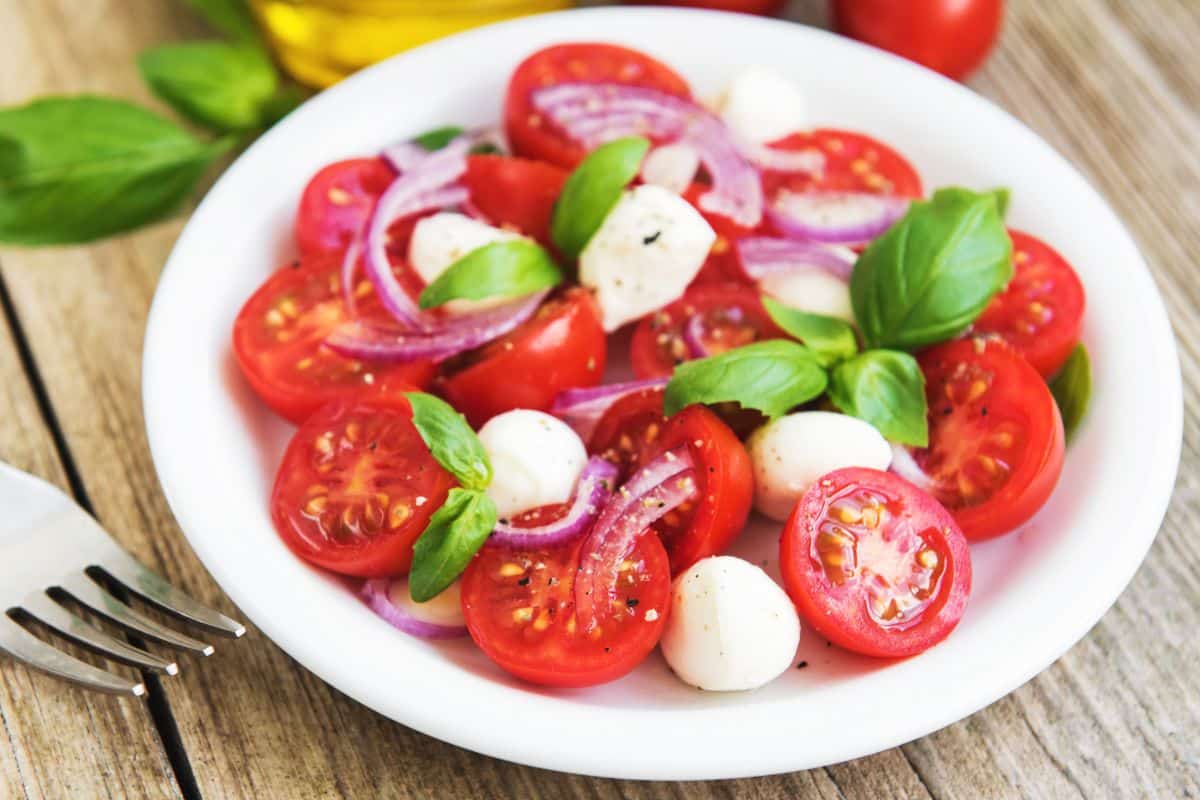 A Caprese Salad is a straightforward and uncomplicated Italian salad to make. To make this delectable salad, you just need mozzarella cheese, basil leaves, and cherry tomatoes.
To start with this dish, simply slice the mozzarella and tomatoes into tiny pieces.
You can add salt and pepper and a bit of olive to season it. Any style of wrap combines well with this salad because it has a refreshing flavor.
If you haven't tried this combination yet, take a chance because it's worthwhile.
4. Brussel Sprouts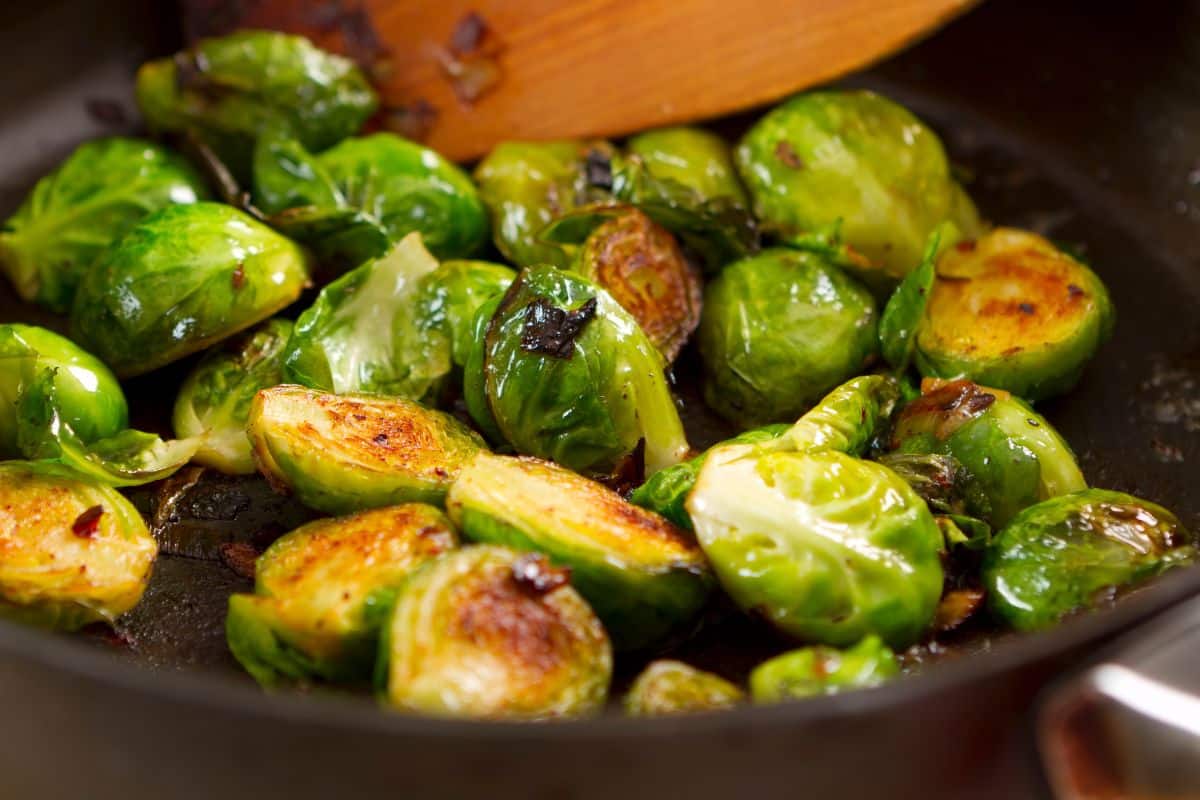 They are nutrient-rich vegetables with several health advantages. It would be wonderful to include this veggie into your regular diet.
Brussels sprouts that have been roasted are quick and simple to make. All that is required is to coat them with vegetable oil and bake them.
If you want to add a little tanginess, feel free to add lemon juice. Alternatively, you can add vinegar if you don't like the citrus flavor.
This combination is worthwhile to try if you enjoy eating well-balanced, nutritious meals.
5. Pasta Salad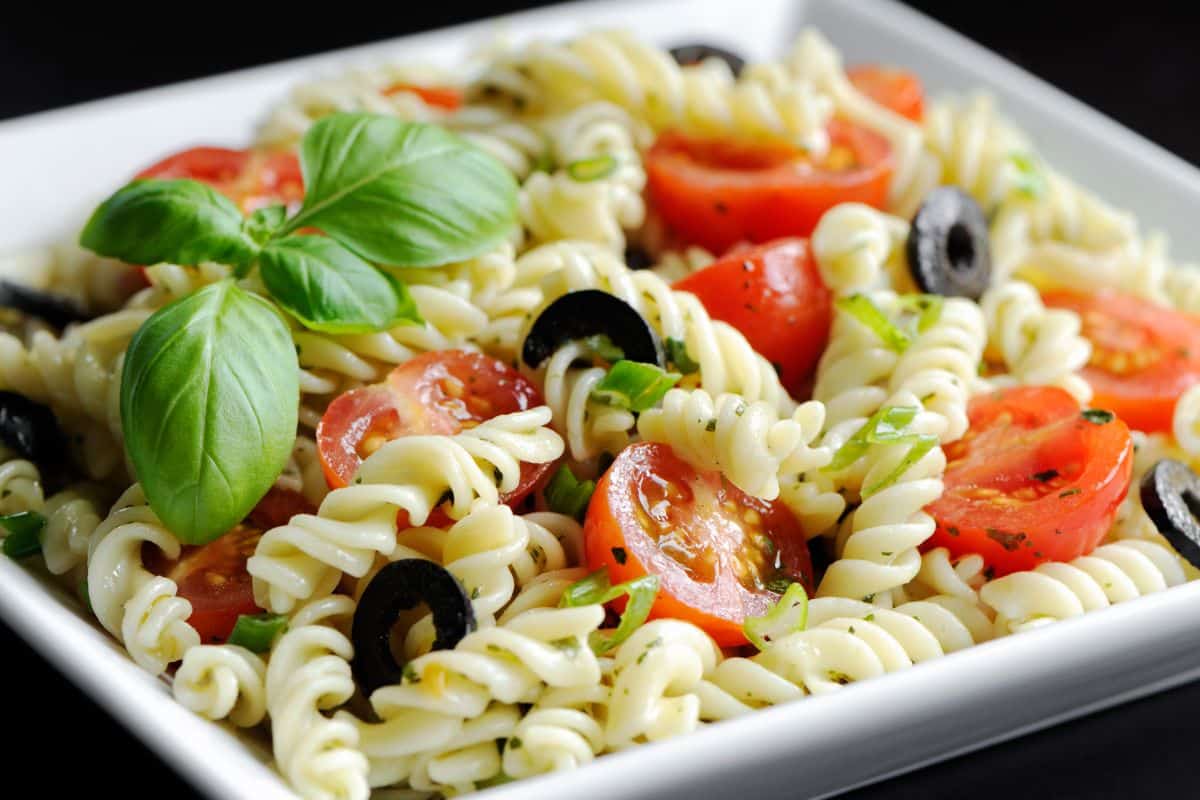 This salad pairs well with most foods and brings along a fresh and flavorful taste to the table. In this instance, serving it with wraps would be the perfect option.
Making pasta salad is very simple and allows you to be creative by using your favorite condiments. The best part of selecting the pasta salad is that it won't overshadow the flavor of your chicken wraps.
When making pasta salad, you can go with any kind of pasta, but penne or bowtie would be an ideal selection.
After boiling the pasta, allow it to cool for a while, and then add veggies such as bell peppers, tomatoes, carrots, onions, and more.
For a tart flavor, you can add some freshly squeezed lemon juice.
6. Corn on The Cob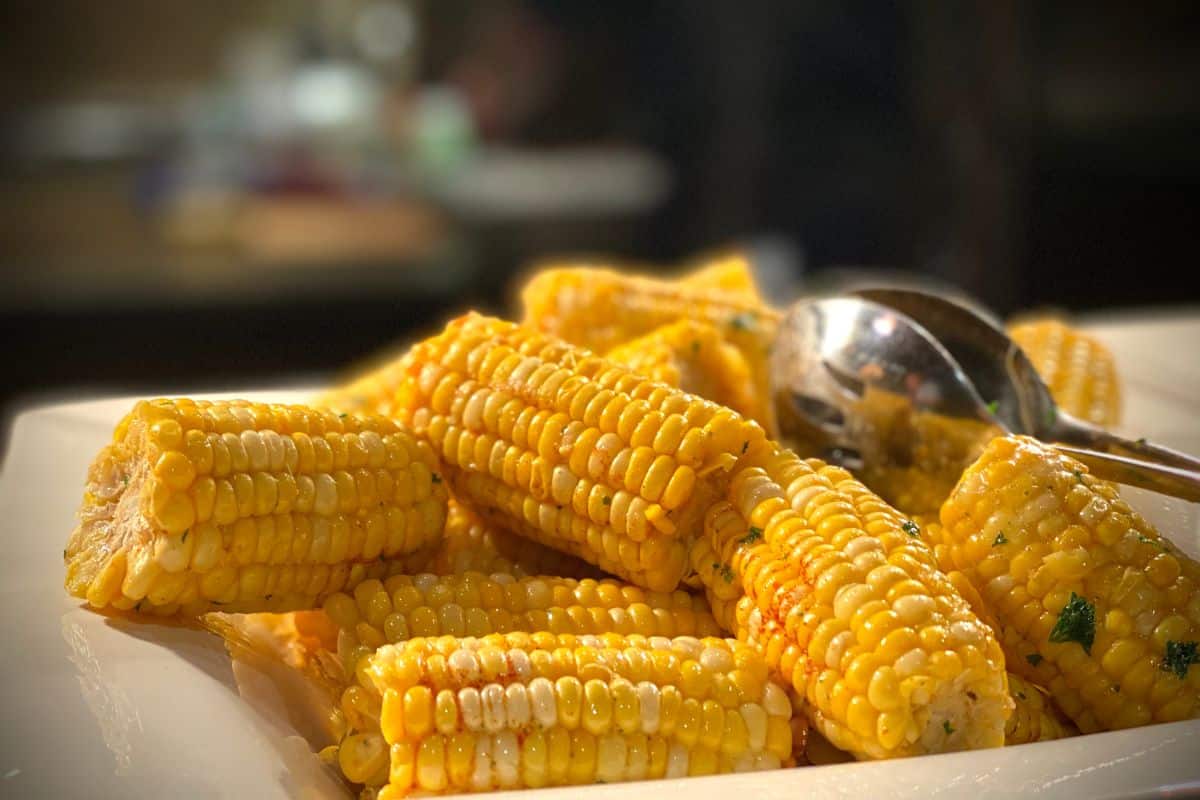 No one has ever refused to eat some corn on the cob. Its superb texture, flavor, and ease of preparation make it the ideal side dish for any wrap supper.
However, there are some factors to take into account when preparing corn on the cob. The corn must first be cooked until it is soft but not mushy.
Watch out for the silk getting stuck in your teeth, second.
For the greatest flavor experience, don't forget to butter and salt your corn. Your chicken wrap meal will be enhanced with a side of corn on the cob.
7. A Simple Green Salad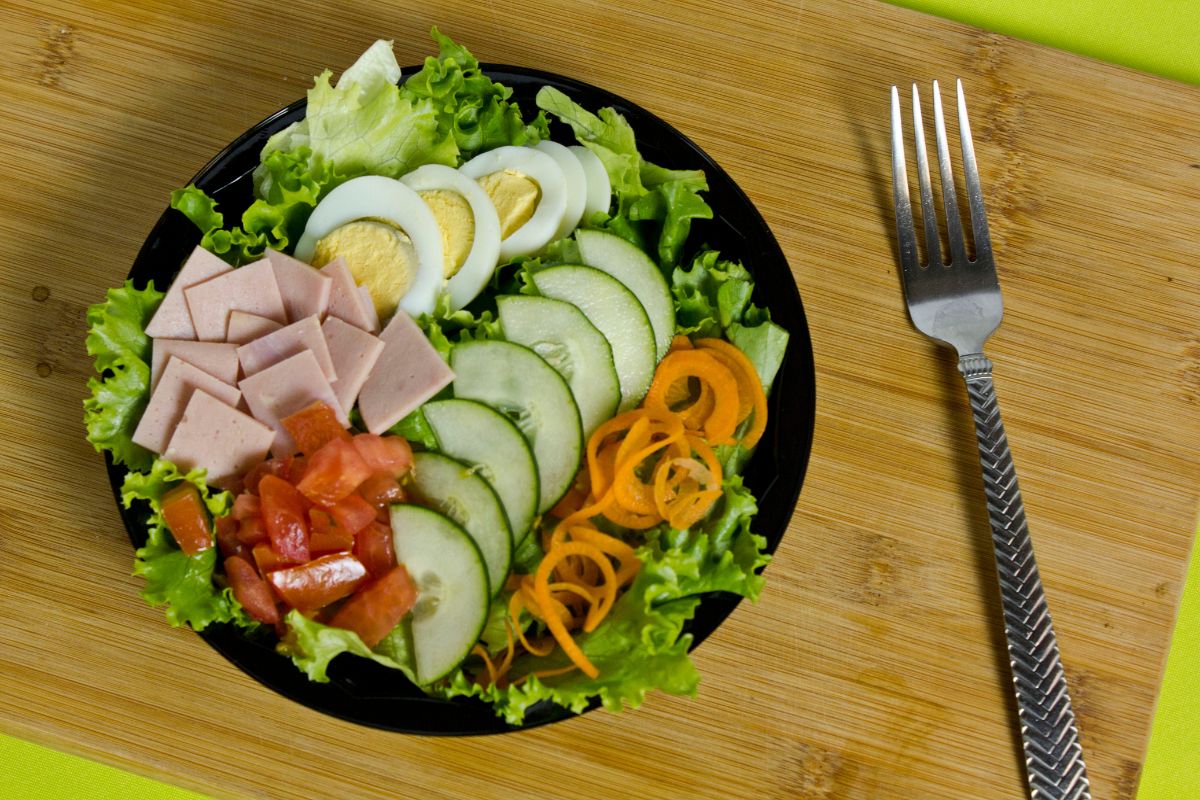 People love a fresh and healthy green salad as a side dish to chicken wraps. It's simple to make, has a refreshing and light flavor, and, most importantly, tastes amazing.
To start with the making of the salads, you can add a range of textures, such as creamy sauces, crunch croutons, and crunchy veggies.
Using a range of textures and colors as well as fresh, in-season ingredients are important factors to consider while making the green salad.
To add perfection to your salad, use a sharp knife to cut the veggies, add the dressing gradually, and taste it from time to time to make sure everything is going according to plan.
8. Roasted Potatoes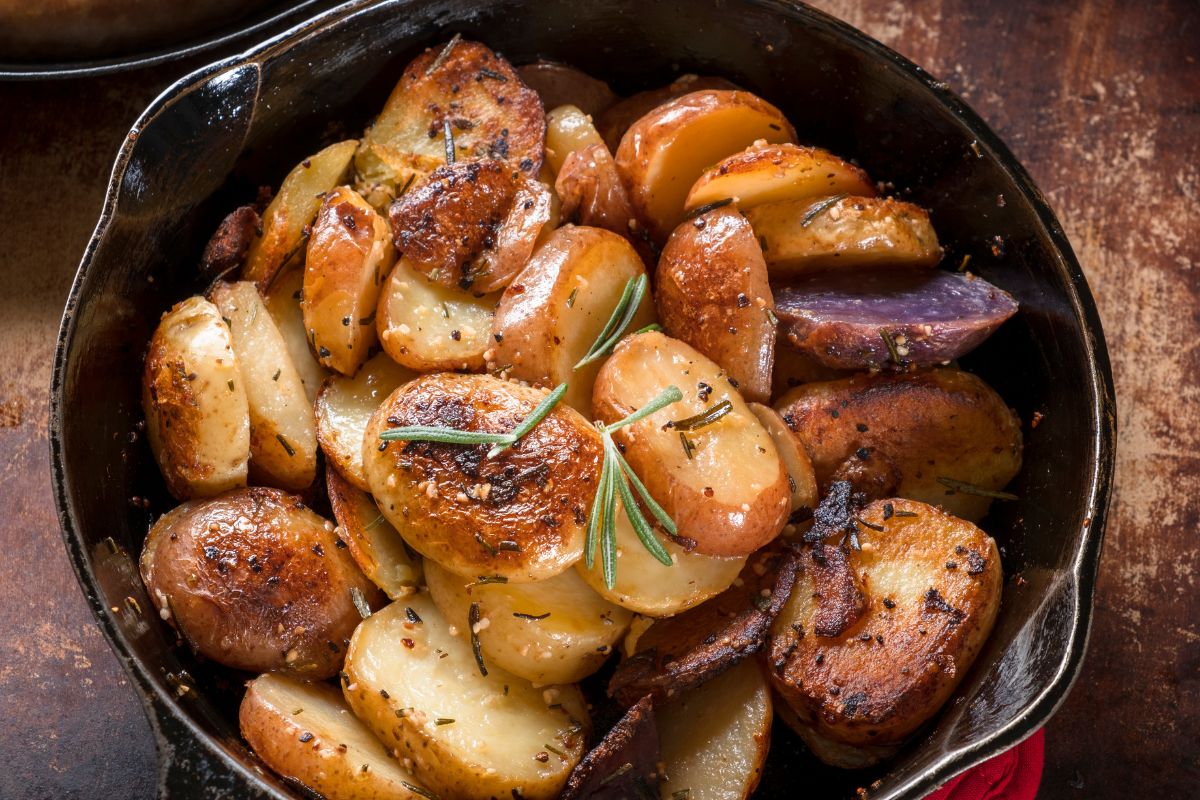 You might be thinking potato roasting is a peculiar choice as a side dish but let me tell you that roasted potatoes can be a tasty and simple side dish for your chicken wraps.
To start with this dish, you need to ensure that the potatoes are cut into bite-size pieces before being seasoned with salt and paper.
After drizzling a little bit of olive oil, bake them until they are nicely crispy because they offer a little weight and depth to a chicken wrap without being overly substantial; roasted potatoes make a fantastic side dish.
Moreover, they are really simple to make, which is always a plus.
Final Words
All the dishes above are simple to prepare and go well with the main course. Wraps are tasty, but adding a side dish to go with them alters the entire meal. As was previously noted, it is crucial to consider the characteristics of a wrap while selecting a side dish.
A salad or light dish like roasted Brussels sprouts will go well with a chicken-based wrap. Hopefully, these best side dishes stated above will assist you in selecting one that matches your tastes and taste.
Print
8 Best Sides for Chicken Wraps
Check out these great side dish recipes for Chicken Wraps that have been shared on Pinterest.
Author:
Prep Time:

5 minutes

Cook Time:

10 minutes

Total Time:

15 minutes

Yield:

1 serving

Category:

Sides

Method:

Cooking
Instructions
Click on each link above to view the pin and recipe.
Obtain all the necessary ingredients to make the recipe.
Follow the steps to create your side dish.
Enjoy your delicious meal =)
Nutrition
Serving Size:

1 serving

Calories:

259

Sugar:

2 g

Sodium:

647 mg

Fat:

10 g

Saturated Fat:

0 g

Unsaturated Fat:

0 g

Trans Fat:

0 g

Carbohydrates:

38 g

Fiber:

2 g

Protein:

7 g

Cholesterol:

10 mg
Keywords: Best Sides for Chicken Wraps
Hi, I'm Linda thanks for stopping by! We're so happy you're here. If you're a foodie and love to cook from home - you're in the right place..
LEARN MORE
Join the mailing list and receive our free newsletter!
Recipe Marker provides you with the best information about home cooking tips, recipes, ingredient substitutes and more. Check out our blog to see the latest articles.