8 Best Sides to Serve with Sea Bass (Updated 2023)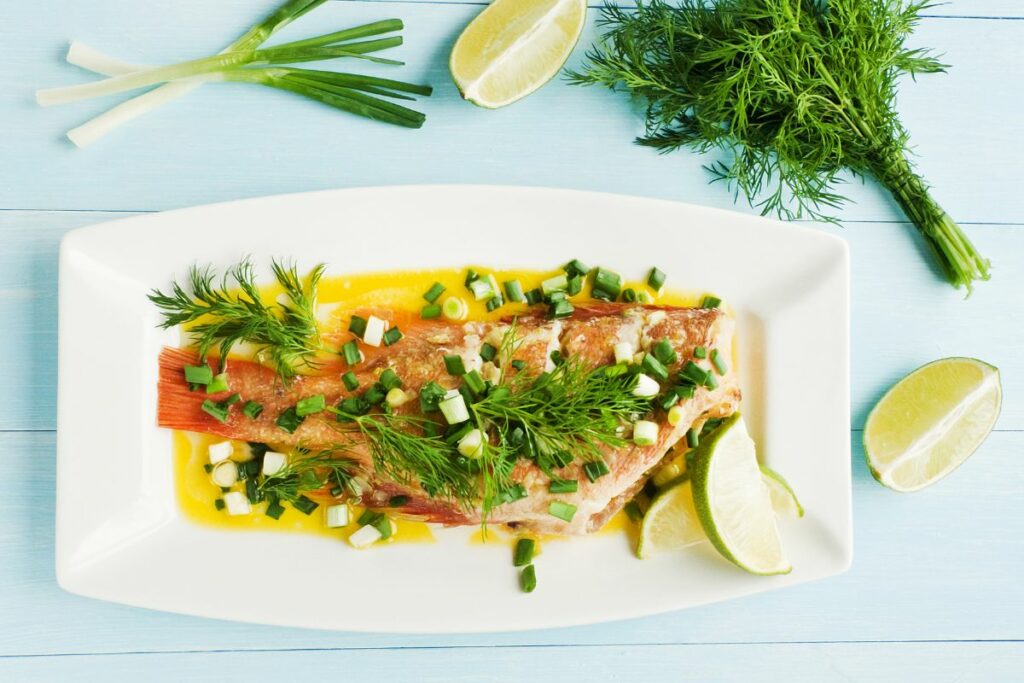 Are you wondering what goes well with sea bass? We share a list of the best sea bass side dishes in this article.
Depending on the species, sea bass can be found in either saltwater or freshwater. Sea bass normally has a subtle, mild taste that can be changed to your liking with a bit of seasoning.
The flavor of the fish depends on the species. Sea bass can be prepared using various culinary techniques, including grilling, baking, steaming, etc.
This fish is mostly served in family dinners since its ease of availability. Another interesting fact about this versatile fish is that it can be served with other dishes.
Knowing what to offer with sea bass will make preparing meals in the future simple and quicker. Let's have a look at some of the best side dishes for sea bass:
What to Serve with Sea Bass
1. Lime Rice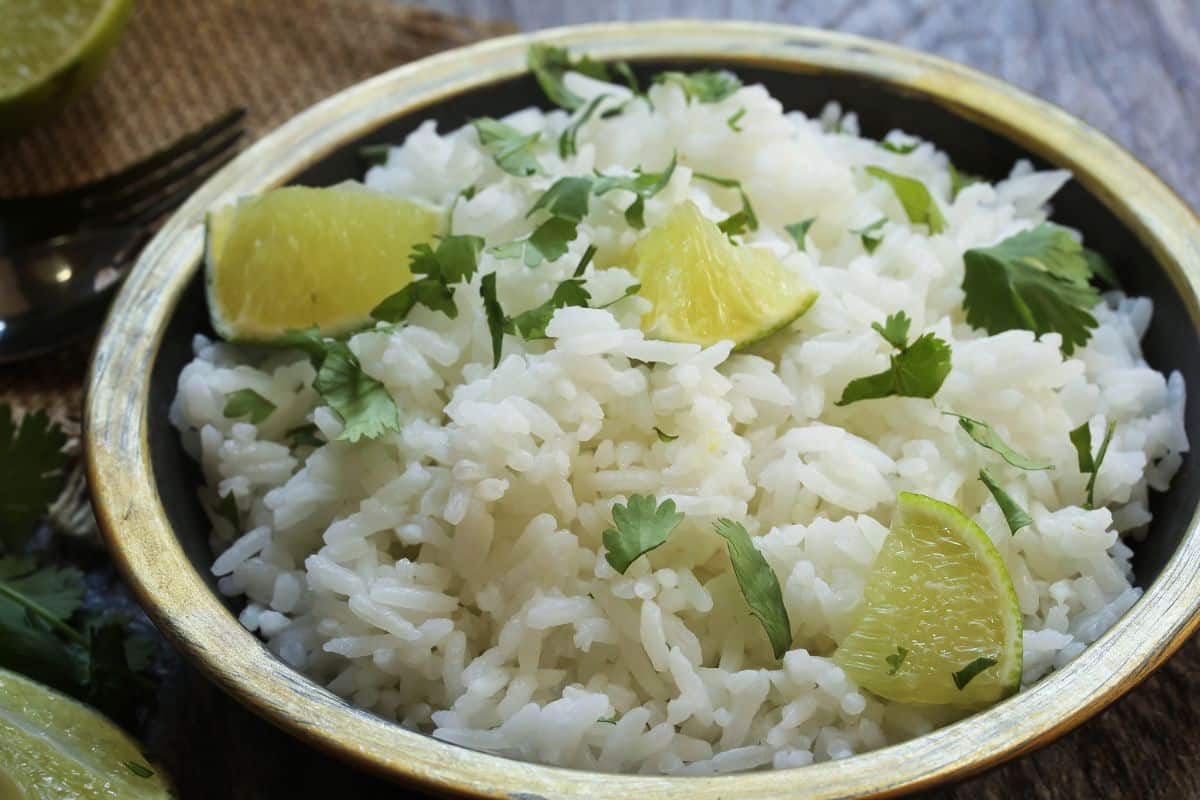 Rice is a very versatile side dish as it goes with almost everything. Your guests will want more if you serve tender cooked sea bass with lime rice.
The secret to making this dish even tastier is to add mashed avocado. Considering how fragrant and flavorful it is, this dish is sure to impress everyone.
These flavors combine in your mouth to offer your meal a cozy feeling.
Use ripe avocados and fragrant or gluten-free rice to make excellent avocado-lime rice, according to a cooking tip.
When it comes to fragrant rice, jasmine, and basmati are the finest choices because they are readily accessible and reasonably priced.
2. Zucchini Noodles with Shrimp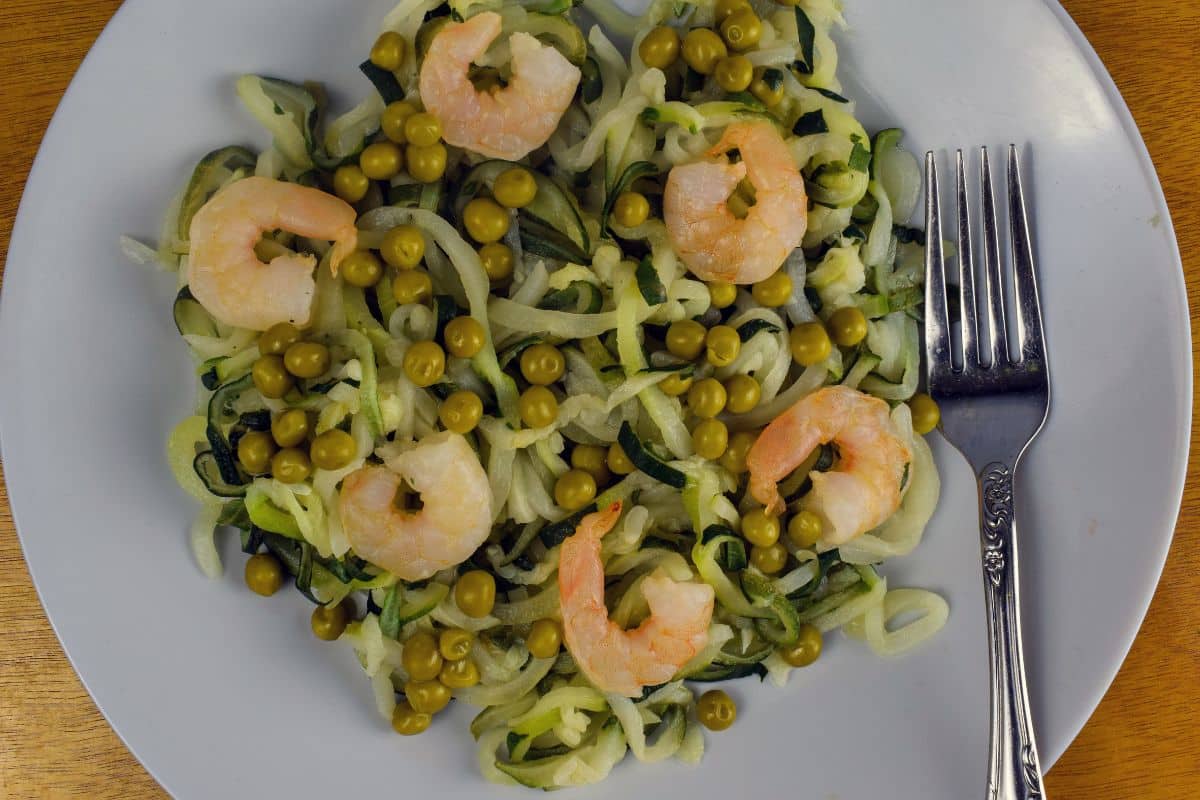 Seafood and a vegetable side dish make a perfect couple, especially shrimp and zucchini noodles. It's a nutritious idea to up the number of vegetables in your sea bass recipes, making them even healthier.
To make them, use a spiralizer to slice the zucchini into thin strips. If you don't already own one, now is the perfect time to get one.
After that, sauté some garlic in the oil for a couple of minutes, and in the end, add the shrimp and a bit of spice and squeeze some lemon juice to finish the dish.
3. Mashed Cauliflower with Garlic and Parmesan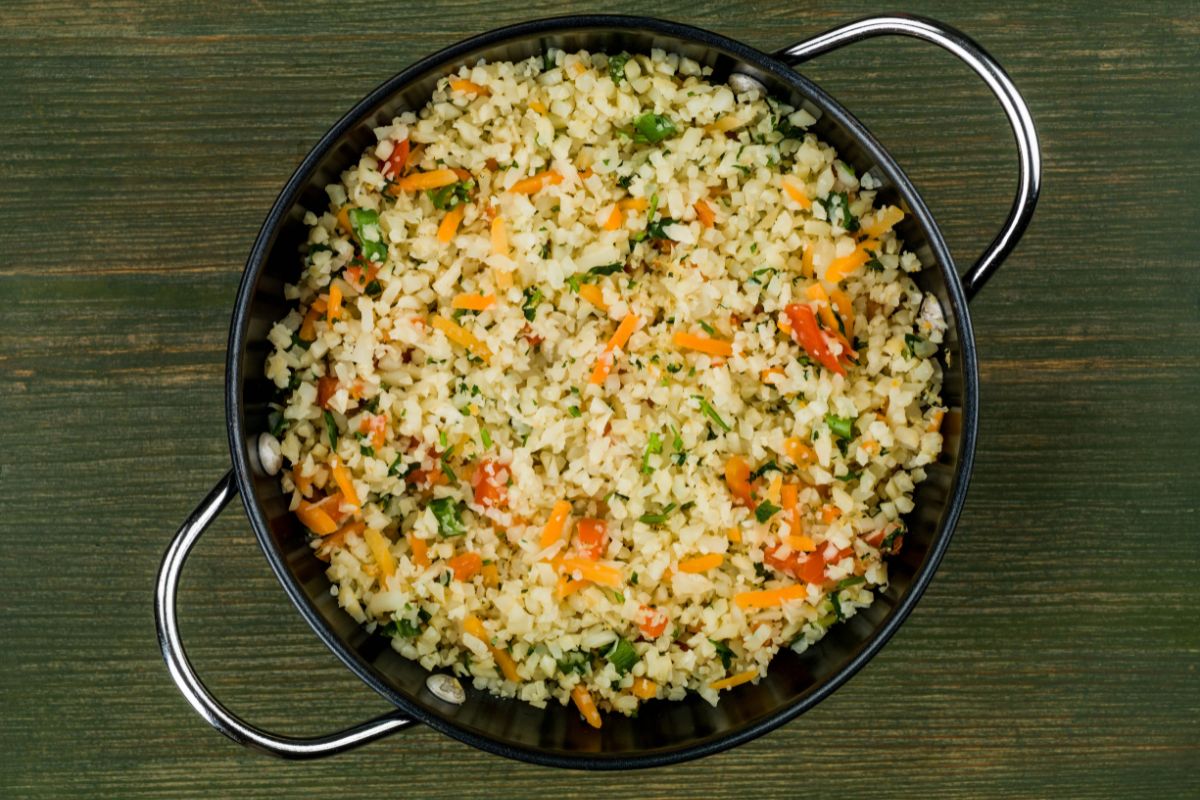 It is a wonderful side dish that pairs well with the sea bass. The parmesan and garlic give this otherwise healthful option an incredible zest, adding a sense of warmth and creaminess.
It's a straightforward process to make cauliflower mash. The florets only need to be boiled for ten minutes or go through the steaming process, then mash it while still hot.
Add some spices, parmesan cheese, and butter to it. Then do a topping of some garlic chives before serving if you want to be extra decadent.
Alternatively, for a simpler variation, try just adding some pepper, salt, and butter.
4. Quinoa With Parmesan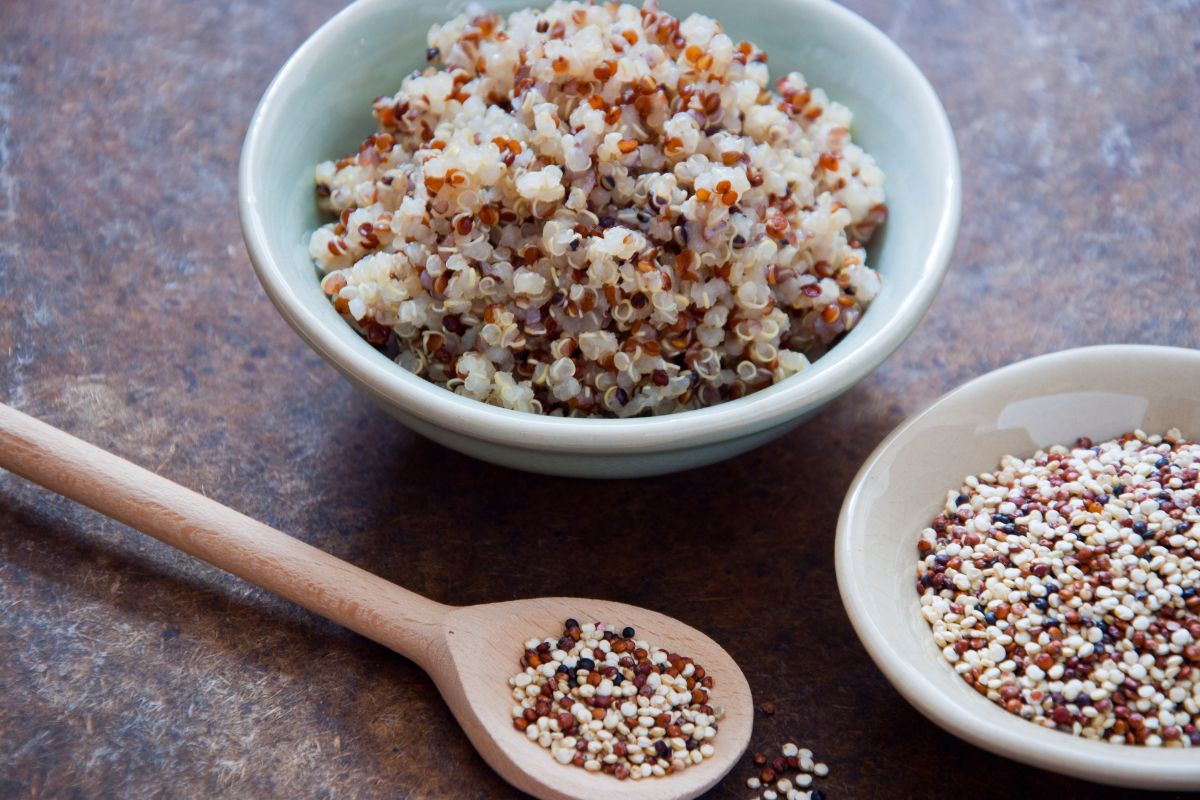 Like rice, quinoa is another fantastic side dish that is also good for your health. You'll love how quickly it cooks if you are in a rush. Before cooking the quinoa like rice, soak it in hot water.
Add some pepper, salt, parmesan, and any additional spices you'd like to use, such as saffron, rosemary, and thyme are some excellent choices.
Just before serving, you might also include some fresh herbs like parsley or basil.
5. Potato Gratin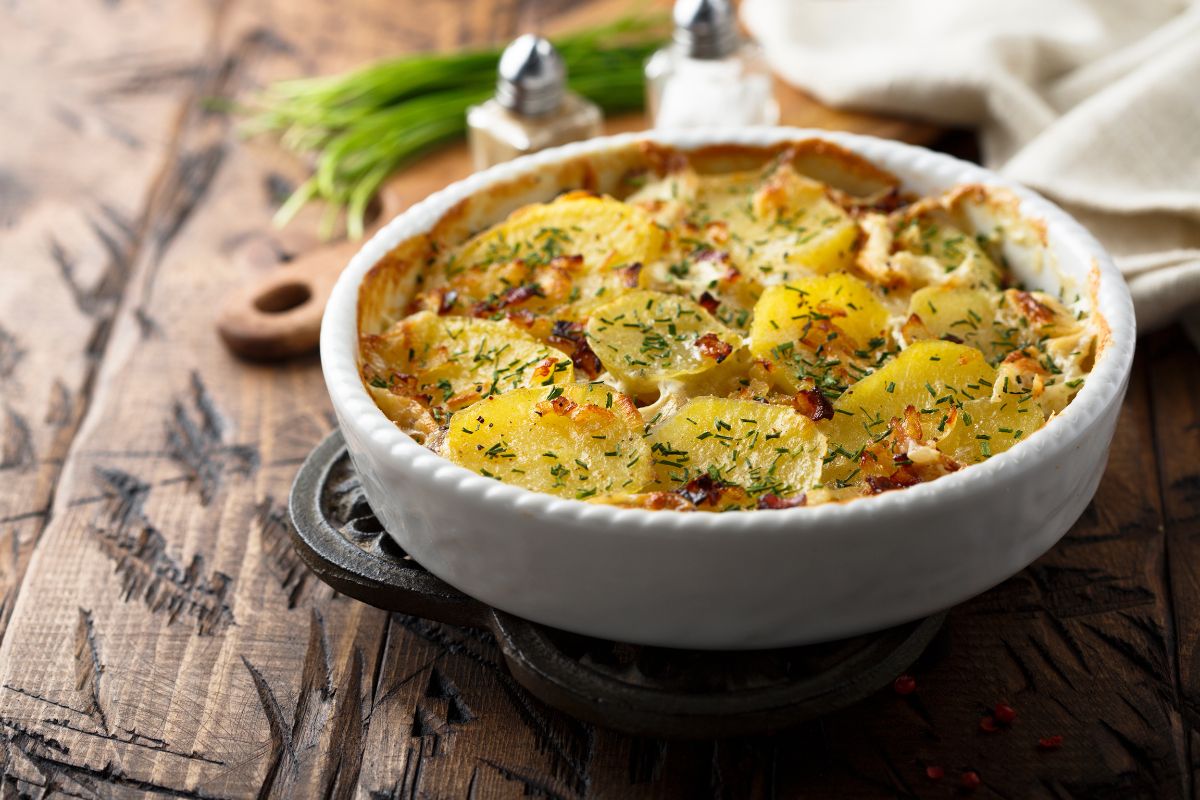 Another typical side dish that pairs well with sea bass is potatoes. Potato gratin is the ideal illustration of this.
This delicious French meal is produced by layering potatoes that have been thinly sliced with heavy cream and seasoning.
While it has a little resemblance with the scalloped potatoes, adding nutmeg, herbs like rosemary and thyme, and garlic gives it a considerably different and richer flavor.
Make sure the potatoes are precooked before baking them for 30 minutes in the oven; this will prevent them from falling apart when you cut into them.
6. Wild Rice Pilaf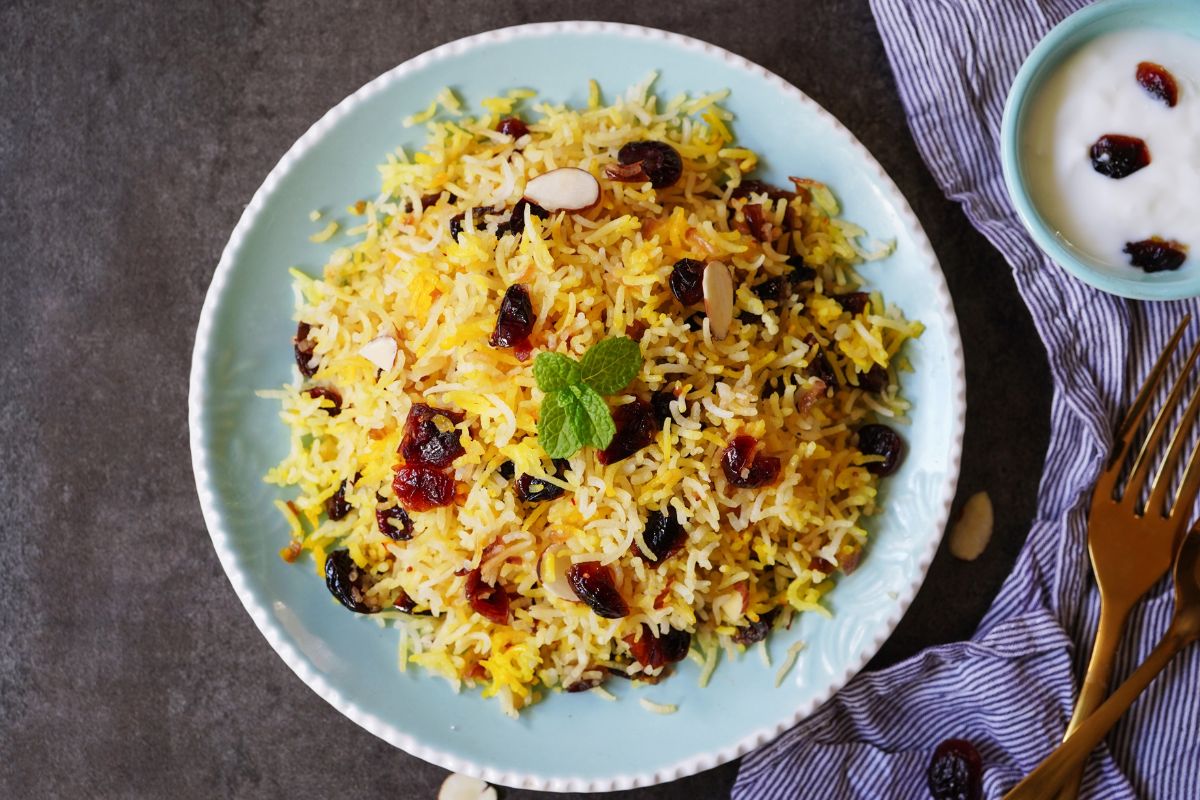 To give your sea bass meal a little bit more flavor, you could also serve it with a side of wild rice pilaf. This second rice side dish is a quick and easy dish that only requires rice, onions, and spices.
Simply sauté the spices and rice in a combo of oil and butter before including the water. After that, you let it simmer for however long the water takes to absorb.
Any veggies you want can be added to your pilaf as a garnish; mushrooms, carrots, or even peas would be delicious with this rice dish.
7. Steamed Artichokes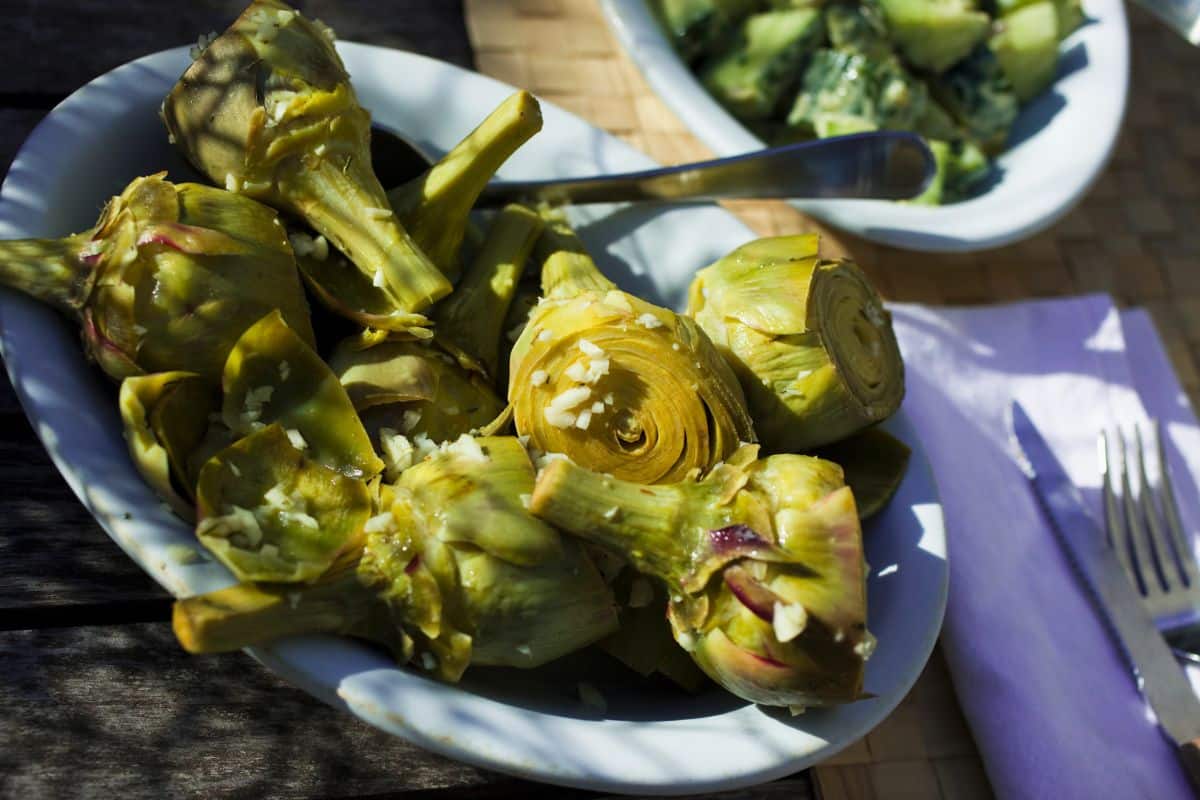 In the last, another side dish that includes veggies is steamed artichokes which provide an unmatchable combo with the sea bass.
It gives some much-needed fiber and antioxidants to your diet. They can be cooked in a variety of ways as well. You can either steam them or boil them.
Sea bass and other main dishes go nicely together when artichokes are steamed.
To prepare the leaves, remove the stems and chop each one down to approximately half an inch below the base.
The leaves should be boiled for a few minutes or until each can be removed with ease using tongs. After that, serve on a platter with sea salt and melted butter.
8. Tomato Mozzarella Salad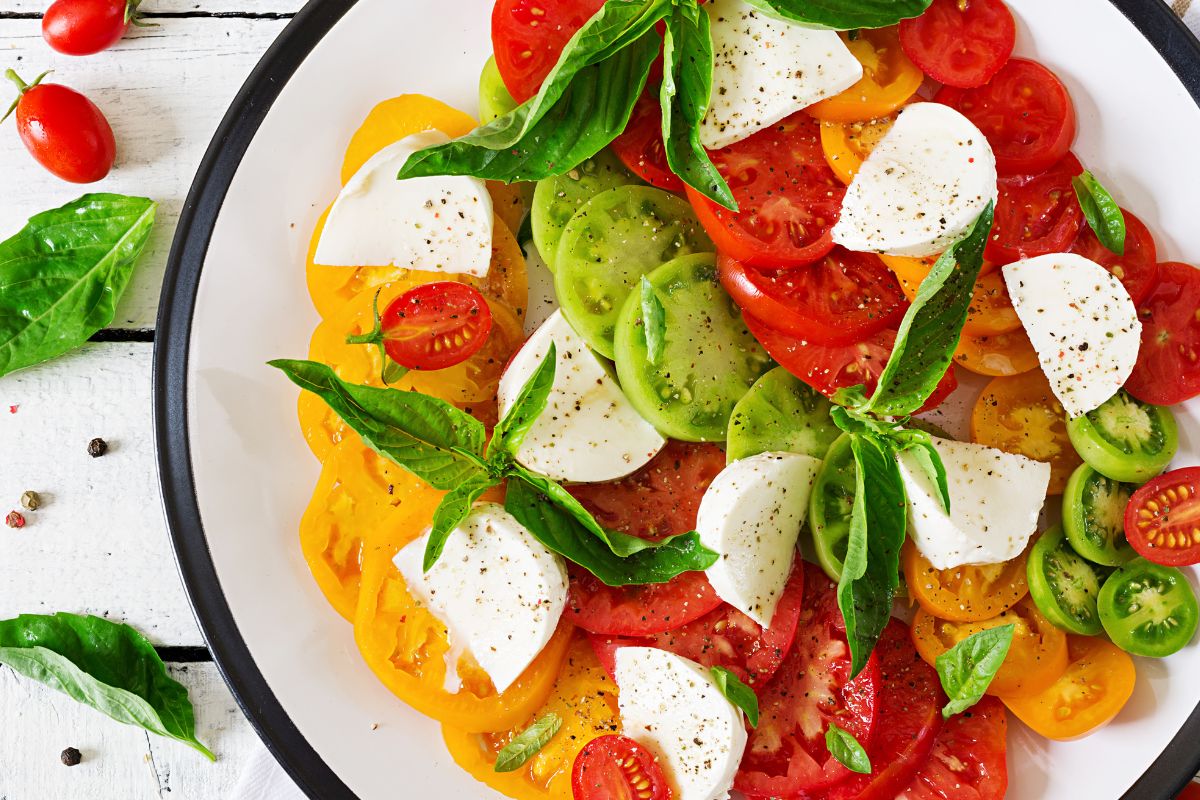 One of those salads for summer that you wouldn't want to miss out on is this one. It is refreshing and instantly lifts you out of summer funk.
You do not need to spend a whole afternoon cooking the tomato mozzarella salad because it is so simple to prepare.
To make this light salad, you'll need olive oil, tomatoes, fresh mozzarella cheese, and fresh herbs.
A brilliant way to make this salad would be to cut the mozzarella and tomatoes into rings and stack them with some herbs. Now, as you bite into each layer, you'll have a good time.
Final Words
You can count on your guests to enjoy your lunch when you serve them these best side dishes for your sea bass. All of the dishes have a refreshing flavor and are simple to prepare.
While some of the meal's items are suitable for year-round consumption, others are best enjoyed during particular seasons.
Try them all because this goal is to diversify your meal preparation routine. Your meals will taste more interesting with tangy flavors like cheese and lime.
Try these exquisite dishes, and be prepared to receive lovely feedback.
Print
8 Best Side Dishes for Sea Bass
Check out these great Side Dish Recipes for Sea Bass that have been shared on Pinterest.
Author:
Prep Time:

5 minutes

Cook Time:

10 minutes

Total Time:

15 minutes

Yield:

1 serving

Category:

Sides

Method:

Cooking

Cuisine:

Side Dish
Instructions
Click on each link above to view the pin and recipe.
Obtain all the necessary ingredients to make the recipe.
Follow the steps to create your side dish.
Enjoy your delicious meal =)
Nutrition
Serving Size:

1 serving

Calories:

188

Sugar:

1 g

Sodium:

2032 mg

Fat:

12 g

Saturated Fat:

7 g

Unsaturated Fat:

0 g

Trans Fat:

0 g

Carbohydrates:

6 g

Fiber:

2.77 g

Protein:

1.9 g

Cholesterol:

31 mg
Keywords: Best Side Dishes for Sea Bass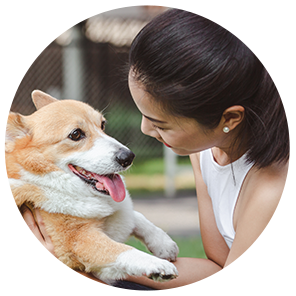 Hi, I'm Linda thanks for stopping by! We're so happy you're here. If you're a foodie and love to cook from home - you're in the right place..
LEARN MORE
Join the mailing list and receive our free newsletter!
Recipe Marker provides you with the best information about home cooking tips, recipes, ingredient substitutes and more. Check out our blog to see the latest articles.