12 Best Sizzle Steak Recipes to Try in 2023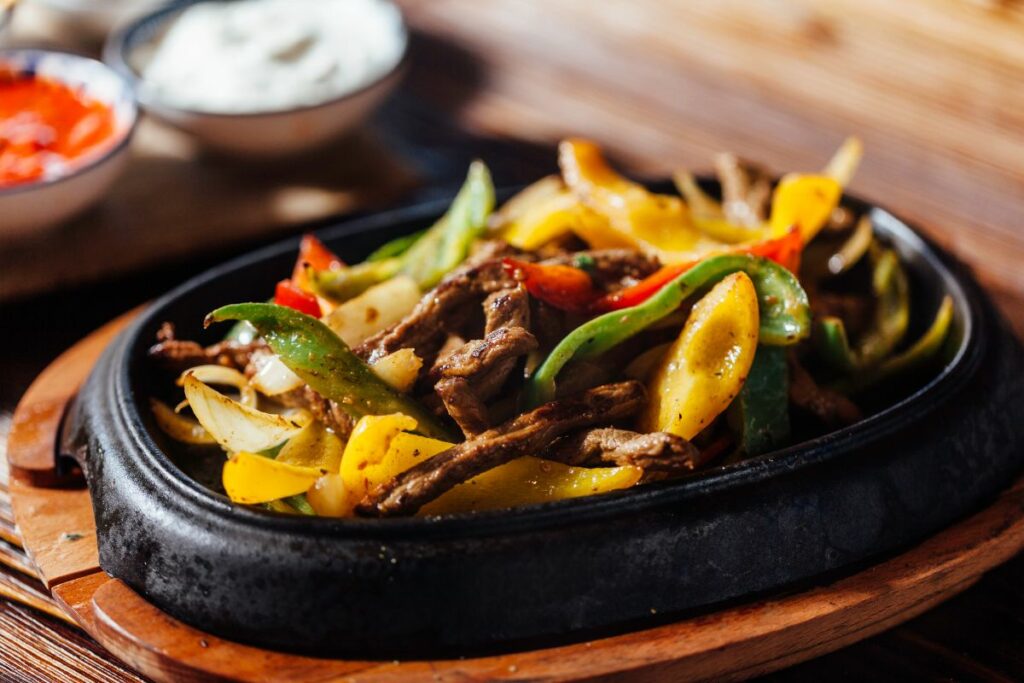 "Sizzle steak" refers to finely sliced beef, which produces the most tender steak dishes.
Sizzle steaks are frequently made from beef cuts obtained from the round section of the bottom sirloin or top round.
Although they can be a touch rough, these cuts don't have the same marbling as ribeye and strip loin, which makes it quite simple to tenderize and taste them.
Let's have a look at some of the best sizzle steak recipes.
Best Sizzle Steak Recipes
1. Sizzle Steak Tacos and Radish Pico de Gallo
This dish, which mixes tacos, Pico de Gallo, and your delicious sizzle steak, is ideal for summer.
To prepare, fry steak with onions, seasoning, and Worcestershire sauce.
The next step would be to add the cooked meat to the tortillas, then top them with Pico de Gallo, which has been flavored with radish.
Crumbled queso fresco cheese should be used to garnish the tacos.
2. Steak Strips with Pepper Pasta
In this dish, pasta is combined with a delectable sauce prepared from basic ingredients like mushrooms, cream, peppercorns, and red onion, and then, add tenderizing seared beef strips that are thin, juicy, and sliced against the grain.
To make the perfect dish, garnish it with some parsley in the end.
3. Sizzle Steak Sandwich
Eating this delicious steak sandwich with garlic aioli and caramelized onions is an absolute delight.
To serve, place mustard-flavored Turkish bread between two pieces of garlic-aioli-topped Turkish bread, and top it with arugula, meat, tomato slices, and caramelized onions.
Pro Tip: You can cut the steak against the grain for soft and delicate bites.
4. Garlic Butter Steak
When sirloin steak is cut into thin slices and coupled with garlic and butter, the result is a dish that is on another level.
To start with, slice the steak against the grain after cooking it until it is incredibly tender, and in the end, garnish it with parsley.
You can serve it with a simple side salad and a spoonful of delicious garlic butter on top.
Pro Tip: A thin sizzle steak cooks quickly on each side for medium rare, so you need to look out while cooking.
To achieve the best results, remove the steak from the refrigerator 30 minutes before cooking.
5. Sizzling Steak with Chimichurri Sauce
This sauce has an undeniably alluring flavor, especially when paired with searing meat.
To make this wonderful treat, mix together the ingredients for the chimichurri in a mortar and pestle, and then marinate the steaks in some of the chimichurri for half an hour before cooking them to medium-rare.
For even more exquisite herby flavors, add some extra chimichurri to the serving dish before serving.
Pro Tip: Your steak will be chewy and hard if it has been overdone. Therefore, keep an eye on it while it's cooking, and always use a thermometer to ensure it's done to your preferences.
6. Thinly Sliced Sizzle Steak with Sauce
This recipe for sizzling steak is flavorful and filling.
It entails briefly pan-frying thin slices of sizzling steak to tenderize them, followed by preparing the creamy sauce with wine, garlic, minced shallot, butter, and flour and pouring it over the beef.
Finally, the beef is simmered once more for a few hours with broth, thyme, and a bay leaf for a dish that is exceptionally juicy and melt-in-your-mouth tender.
7. Single Serving of Sizzling Steak Salad
You'll want to keep this steak salad dish all to yourself since it's so delicious!
It contains a medium-rare, tender, juicy, well-seasoned steak that is sliced into thin slices and served over a bed of crunchy greens.
You can serve it with the finger-licking-good Gorgonzola dressing and a topping of roasted peppers, garlic, and tomatoes.
8. Cobb Salad with Grilled Steak
The addition of searing steaks gives the traditional Cobb salad an unearthly makeover.
Slices of grilled steak, tomatoes, corn, blue cheese, eggs, avocado, and onions are placed on top of lettuce leaves after being cut into thin slices.
After that, it receives seasonings and a delightful red wine dressing, giving the recipe the perfect ending it deserves.
9. Sizzling Steak Fajitas
This recipe for fajitas makes an interesting dinner since it is tasty and tender.
You must first remove all the extra fat and connective tissue from the skirt steak to get a soft cut.
Use a gluten-free Tamari, sugar, fresh lime juice, and delicious herbs to marinate it for five to six hours.
Slice the cooked meat against the grain and serve it with crispy veggies, salsa, corn tortillas, and guacamole.
10. Rice with Pepper Sizzle Steak
This recipe can prepare a fancy meal in just half an hour.
The rice and beef, which have been thinly sliced, are cooked in a skillet with some pepper, garlic, and onions.
In order to create a dish that gives a flavor explosion in every bite, this sizzling steak and rice platter is topped with green onions and corn and served with honey brown sauce and garlic soy sauce.
11. Sizzling Beef Stir-Fry
This dish is a platter of a meat lover's dream! Cooking instructions call for searing thin steak strips in olive oil before adding garlic, soy sauce, spices, and vinegar.
You can serve the stir-fried onion, mushrooms, and red bell pepper immediately after adding the browned meat and saved marinade.
12. Sizzle Steak Wraps
In this dish, the red pepper and tomato sauce is used to marinade the steaks before they are placed inside the wrap along with your choice of toppings, and then they are presented with a copious amount of red pepper sauce as a garnish.
Your sizzling steak wraps will be elevated with the help of the following sides: Onion rings, mashed potatoes, or garlic dinner rolls.
Final Words
These best sizzle steak recipes will give you a head start on creating mouthwateringly juicy, tender, and flavorful dishes if you want to make a sizzling recipe with tender and juicy beef.
Because they all taste great, you may cook a steak using any of these recipes.
It's easier than you might think to make one at home, so you should try them and decide for yourself which you like the most.
Print
12 Best Sizzle Steak Recipes
Check out these great Sizzle Steak Recipes that have been shared on Pinterest.
Author:
Prep Time:

5 minutes

Cook Time:

10 minutes

Total Time:

15 minutes

Yield:

1 serving

Category:

Recipe

Method:

Cooking

Cuisine:

Recipe
Instructions
Click on each link above to view the pin and recipe.
Obtain all the necessary ingredients to make the recipe.
Follow the steps to create your dish.
Enjoy your delicious meal =)
Nutrition
Serving Size:

1 serving

Calories:

140

Sugar:

0 g

Sodium:

80 mg

Fat:

5 g

Saturated Fat:

2 g

Unsaturated Fat:

0 g

Trans Fat:

0 g

Carbohydrates:

1 g

Fiber:

0 g

Protein:

24 g

Cholesterol:

75 mg
Keywords: Best Sizzle Steak Recipes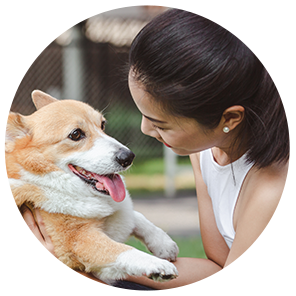 Hi, I'm Linda thanks for stopping by! We're so happy you're here. If you're a foodie and love to cook from home - you're in the right place..
LEARN MORE
Join the mailing list and receive our free newsletter!
Recipe Marker provides you with the best information about home cooking tips, recipes, ingredient substitutes and more. Check out our blog to see the latest articles.