10 Best Ground Sirloin Recipes to Try in 2023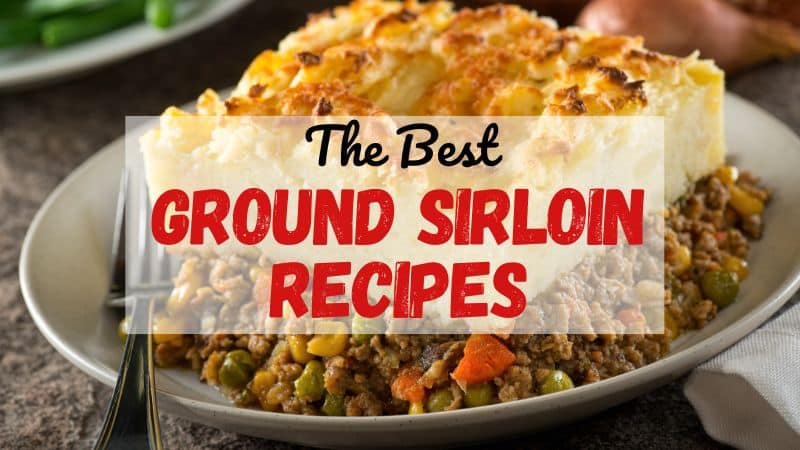 Possibly the ultimate all-American staple item is ground sirloin.
It keeps rather well in the freezer, so you can buy more when it's on sale and know that you'll always have quick ground beef dinners available.
What is Ground Sirloin and Why Use it?
As the name suggests, ground sirloin is the sirloin cut of beef that is grounded or minced. Ground sirloin is used to cut fat from a recipe because it is much leaner than normal ground beef which is usually made up of ground chuck meat.
How much leaner? Anywhere from 15-25% less. Ground sirloin is a perfect replacement without losing any beef flavor.
Speaking of ground sirloin, we've compiled some of the greatest recipes. Let's have a look at some of the best ground sirloin recipes!
Best Ground Sirloin Recipes
1. Vietnamese Style Beef Bowls
The top go-to recipe we like to use for ground sirloin is Vietnamese-style beef bowls.
Traditionally, this type of minced meat dish is made with pork but we often substitute the pork with leaner meats like turkey or in this case, ground sirloin!
This classic Asian dish comes together quickly with a little oil, onion, garlic, beef, honey, and then fish sauce.
It is topped with some chopped green onions and served over a bed of steamed white rice. For added balance, serve it with some pickled daikon and carrots.
This is THE PERFECT way to use up your ground sirloin.
2. Cottage Pie
You won't feel like you're on a diet when you try this healthy version of cottage pie.
Not skimping on any of the other usual components like onions, carrots, Worcestershire sauce, bay leaves, red wine vinegar, and of course mashed potatoes – this recipe is seasoned to perfection.
We usually make this recipe in the wintertime during and after the holidays after eating out a lot at family parties.
Additionally, this quick dinner can be prepared in advance and frozen.
With foil or plastic cling wrap on top, this cottage pie will stay in the refrigerator for four to five days.
3. Beef Taco Salad
This is a quick and tasty lunch that is packed with all of your favorite taco fixings.
It's a unique twist on traditional beef tacos that will leave you feeling healthier and lighter. Top it with some shredded cheddar cheese, sour cream, avocado, and salsa.
To add some extra crunch you can top this beef taco salad with crushed tortilla chips, and what's best is that it takes less than 15 minutes to prepare this satiating lunch or dinner.
4. Asian Lettuce Wraps
This next recipe we like to use ground sirloin for is beef lettuce wraps!
The lettuce wraps at PF Chang's restaurant are a family favorite, but you can prepare a more affordable, healthier, and delicious version at home in just a few easy steps.
To make this family-style meal, you just need to saute the beef in a skillet and then stir in the sauce.
It's a quick and simple dinner that can be prepared in under 15 minutes.
5. Best EVER Baked Meatballs
These homemade meatballs, taste just like they would if your Italian grandmother was making them. They are delicious, flavorful, quick to prepare, and healthier!
They are baked in a 400°F oven and seasoned with parsley, garlic, and Parmesan cheese. Even though you're using lean ground sirloin these meatballs are still moist thanks to the cheese and onions.
These baked Italian meatballs are the ideal weeknight dinner because they can be prepared in just under half an hour.
You can eat them by themselves, over spaghetti, or in a meatball sub.
Moreover, you may prepare a larger quantity and store any leftovers for a speedier meal on a slow day.
Serve these meatballs in or with your favorite tomato sauce and can be kept in the refrigerator for up to 2–3 days if you have any leftovers.
Before putting the meatballs in the refrigerator, make sure to let them cool to room temperature.
6. Betty Crocker's Lean Lasagna

Your ultimate comfort food but healthier. Betty Crocker's Lean Lasagna recipe uses lean ground beef (you can use ground sirloin here) and three types of cheeses.
This freezer-friendly, family-friendly meal is simple to prepare in advance and reheats easily without ruining its original taste.
7. The Best Classic Meatloaf
You can't have a ground meat post without mentioning a meatloaf recipe. This is our go-to classic meatloaf recipe using ground sirloin.
Prep time is only 10 minutes, the rest of the time it's just baking away in a 350°F oven for about 55 minutes.
Sweet and savory, this perfectly balanced and healthier meatloaf recipe will be a great addition to your weekly lineup.
8. The Best Swedish Meatballs
We can confirm that this Swedish meatball recipe works for ground sirloin! The sauce in this recipe is so good you'll want to pour it over everything.
They are cooked in a skillet and covered in a creamy gravy sauce. You can prepare this supper in just 30 minutes, and it is delectable, flavorful, and warming.
You can serve these meatballs alone as an appetizer or as a supper dish with creamy mashed potatoes, rice, or noodles with plenty of sauce on top.
These are so wonderful and seriously crave-worthy that you should make a large batch and freeze any extras for another day.
9. Beef Taco Soup
This recipe is substantial, nutritious, and a delightful and tasty adaptation of our favorite Mexican dish, ground beef tacos.
This one-pot dinner, which is served with all the taco fixings, is sure to please everyone.
It is ideal for hectic weeknights because it can be prepared in about half an hour. You can serve it anytime, whether it's lunch or dinner.
If you have any leftovers, you can easily store them in the refrigerator and reheat them when you want to serve them again.
10. Individual Lasagna Cups
Looking for a great appetizer that is easy and healthy to make? These lasagna cups will wow your guests at your next event.
It's a wonderful dish that is a little crunchy, with a creamy cheese filling, and additional melted cheese on top. Simple to prepare can be prepared in advance and freezes just perfectly.
A twist on the classic lasagna, we substituted wonton wrappers for the lasagna pasta sheets to make the "cups", 4 types of cheeses, tomato sauce, and some extra melted mozzarella cheese on top. We used ground sirloin when we recreated this recipe for a Superbowl party and it was gobbled up in the first hour!
Final Words
As you can see, there are countless excellent ways to prepare ground sirloin.
Thank you for allowing us to motivate you with this compilation of the best and most well-liked ground beef sirloin recipes that we have shared above. We hope you love them as much as we do.

So, what are you waiting for? Just give it a try to one of these best ground sirloin recipes.
Print
10 Best Ground Sirloin Recipes
Check out our absolute favorite Ground Sirloin Recipes that have been shared on Pinterest.
Author:
Prep Time:

5 minutes

Cook Time:

10 minutes

Total Time:

15 minutes

Yield:

1 serving

Category:

Recipe

Method:

Cooking

Cuisine:

Recipe
Instructions
Click on each link above to view the pin and recipe.
Obtain all the necessary ingredients to make the recipe.
Follow the steps to create your dish.
Enjoy your delicious meal =)
Nutrition
Serving Size:

1 serving

Calories:

330

Sugar:

5 g

Sodium:

720 mg

Fat:

16 g

Saturated Fat:

9 g

Unsaturated Fat:

0 g

Trans Fat:

0 g

Carbohydrates:

28 g

Fiber:

2 g

Protein:

2 g

Cholesterol:

140 mg
Keywords: Best Ground Sirloin Recipes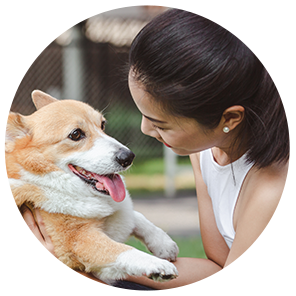 Hi, I'm Linda thanks for stopping by! We're so happy you're here. If you're a foodie and love to cook from home - you're in the right place..
LEARN MORE
Join the mailing list and receive our free newsletter!
Recipe Marker provides you with the best information about home cooking tips, recipes, ingredient substitutes and more. Check out our blog to see the latest articles.