6 Best VAHDAM Tea Flavors (Ranked 2023)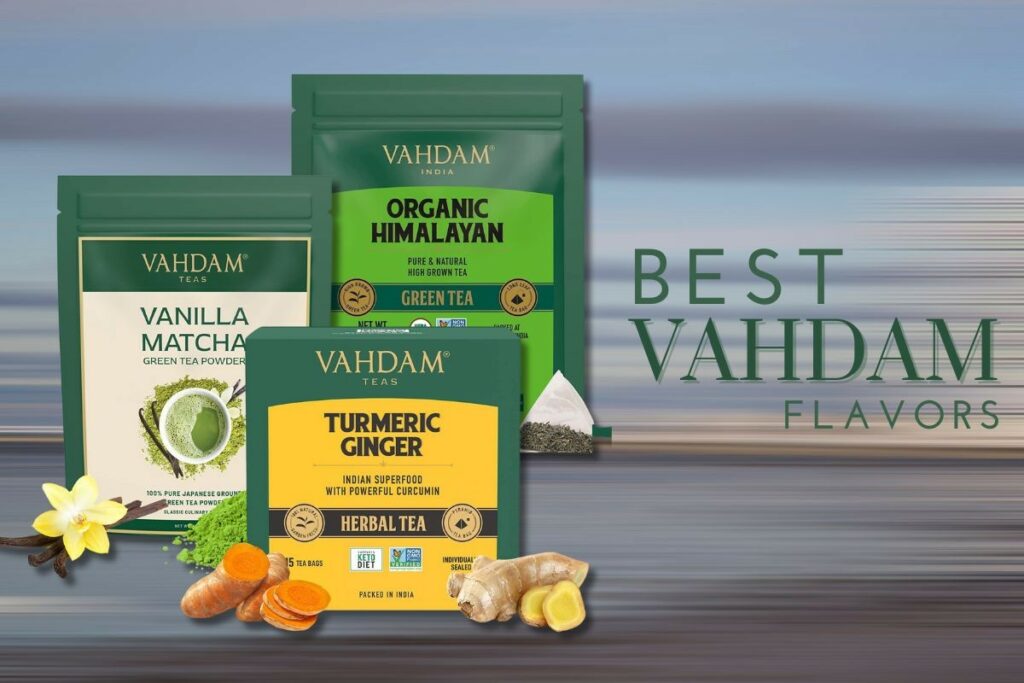 Are you trying to decide what VAHDAM tea to try next? We share a list of the best VAHDAM tea flavors below.
Sipping on a hot cup of tea is just about everyone's favorite pastime and for good reason. Apart from providing comfort and relaxation, this also helps you boost your health and wellness.
What is VAHDAM Tea?
VAHDAM Tea is a brand that reimagines Native Indian wellness for modern lifestyles. With over 80 years of experience in the Indian tea industry, VAHDAM's founder, Bala Sarda, had a eureka moment that disrupted the traditional supply chain and put Indian teas and superfoods on the map.
VAHDAM eliminates unnecessary middlemen and sources premium teas and superfoods from renowned gardens in India, packages them garden-fresh at their tea facility, and brings them directly to your doorstep.
VAHDAM's radical supply chain empowers farmers by ensuring that all earnings are retained in the regions and each farmer gets a better price.
In addition to empowering farmers, VAHDAM also works on micro-issues like education and health, with 1% of the revenue from each product going towards the education of farmers' children.
Experience exceptional teas and ingredients like never before while doing good by doing good with VAHDAM Tea.
VAHDAM gives you an interesting range of flavors. We've rounded up some of the best VAHDAM flavors here.
Best VAHDAM Flavors Ranked
Turmeric Ginger Herbal Tea
Turmeric ginger tea from VAHDAM is a classic Indian combination. While the combination of turmeric and ginger may not be something you're used to, these two flavors actually work well together. These complement each other as each one has an earthy and somewhat bitter taste.
In addition to these, you might notice some spiciness and zesty notes making their way through. There are even some peppery notes present. Despite this, the tea is undoubtedly soothing and refreshing.
This turmeric ginger tea is the perfect way to start your day or even wake you up from a midday slump. With some added curcumin, a type of Indian superfood, this can help keep inflammation at bay.
Vanilla Matcha Green Tea Powder
The Vanilla Matcha Green Tea powder from VAHDAM is one for the books. Made with 100% pure Japanese ground green tea powder, this offering from the brand is quite earthy and vegetal. As a matter of fact, it takes on some grassy notes, with some bitterness poking through.
With its taste, matcha tea might be more of an acquired taste, but matcha lovers will certainly love this strong flavor. Meanwhile, the Madagascar vanilla mellows out the earthiness of the matcha by adding a sweet, creamy, nutty, and marshmallow-like taste.
When made, this tea powder takes on a smooth and luscious texture. This VAHDAM tea flavor can also be used in a variety of ways, such as cooking or baking, making it a versatile addition to your pantry staples.
Organic Himalayan Green Tea
If matcha isn't your thing, ease into the green tea family by opting for the Organic Himalayan Green Tea variant from VAHDAM.
A more mellow version compared to matcha, this green tea version gives a more floral and slightly earthy taste. In fact, you can just get whiffs of jasmine and orchids with every sip.
You can add some honey or sugar to balance out some of the earthiness and this will round out everything nicely.
Apart from the floral notes, the Himalayan green tea tends to impart some sweetness to the cup. It's light and clean, ending up with some citrusy notes afterward.
Vanilla Spiced Chai Tea
Vanilla Spiced Chai Tea is made with a blend of black tea, cardamom, clove, cinnamon, black pepper, and of course, vanilla. This gives the tea a full-bodied and well-rounded taste, with the vanilla giving it a somewhat creamy layer of flavor.
The black pepper adds some peppery notes and zing to the drink. Meanwhile, there are some citrusy notes wafting through thanks to the cardamom, while the cinnamon lends a sweet, earthy, and woody flavor. Overall, it has a slight spice taste with some sweet and milky tones.
Earl Grey Black Tea
One of the classic tea options that is loved universally is no other than Early Grey Black Tea. For one, it is a full-bodied black tea that remains light and lovely. There are some woody flavors and some sweetness to counter this.
Besides the earl grey black tea leaves, the tea is likewise laced with some bergamot notes. This gives some citrusy flavor that has a slightly tart flavor and definitely has some zing to it.
Given this, you might be able to taste some orange and lemon flavors coming through when you drink this, making it a refreshing drink to have any time of the day.
Classic English Breakfast Black Tea
Apart from earl grey black tea, another crowd favorite from all parts of the world is the Classic English Breakfast Black Tea. This is because it imparts a strong taste that makes it akin to coffee. It has deep, complex flavors that bring out roasted notes from it, which is why you may want to have this in the morning.
In addition to this, English breakfast black tea also has some earthy and malty notes, but it is balanced with some sweetness as well. As you take a sip, you would notice that there's a floral taste to this.
To further enhance its taste and bring out the best from this type of tea, you might want to add a bit of sugar or honey and milk. Even after adding this, the strong taste of the black tea leaves will still be prominent.
The Bottom Line
Explore the world of teas with VAHDAM's extensive range of offerings. With these best VAHDAM flavors we've suggested, you can expand your tea preferences and make a healthy habit out of it.
Print
6 Best VAHDAM Tea Flavors
Check out this list of the best VAHDAM Tea Flavors flavors to try!
Instructions
Pick your favorite flavor
Click on the link to visit Pinterest
Buy items from your local store or online
Enjoy and share on social media!
Nutrition
Serving Size:

2 g

Calories:

353

Sugar:

0 g

Sodium:

0 mg

Fat:

1.1 g

Saturated Fat:

0 g

Unsaturated Fat:

0 g

Trans Fat:

0 g

Carbohydrates:

61.5 g

Fiber:

0 g

Protein:

24.5 g

Cholesterol:

0 mg
Keywords: Best VAHDAM Tea Flavors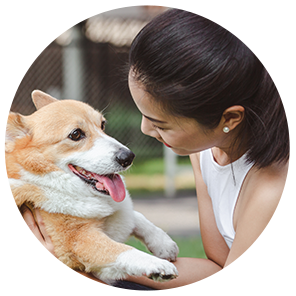 Hi, I'm Linda thanks for stopping by! We're so happy you're here. If you're a foodie and love to cook from home - you're in the right place..
LEARN MORE
Join the mailing list and receive our free newsletter!
Recipe Marker provides you with the best information about home cooking tips, recipes, ingredient substitutes and more. Check out our blog to see the latest articles.