6 Best Sides to Serve with Osso Buco (Updated 2023)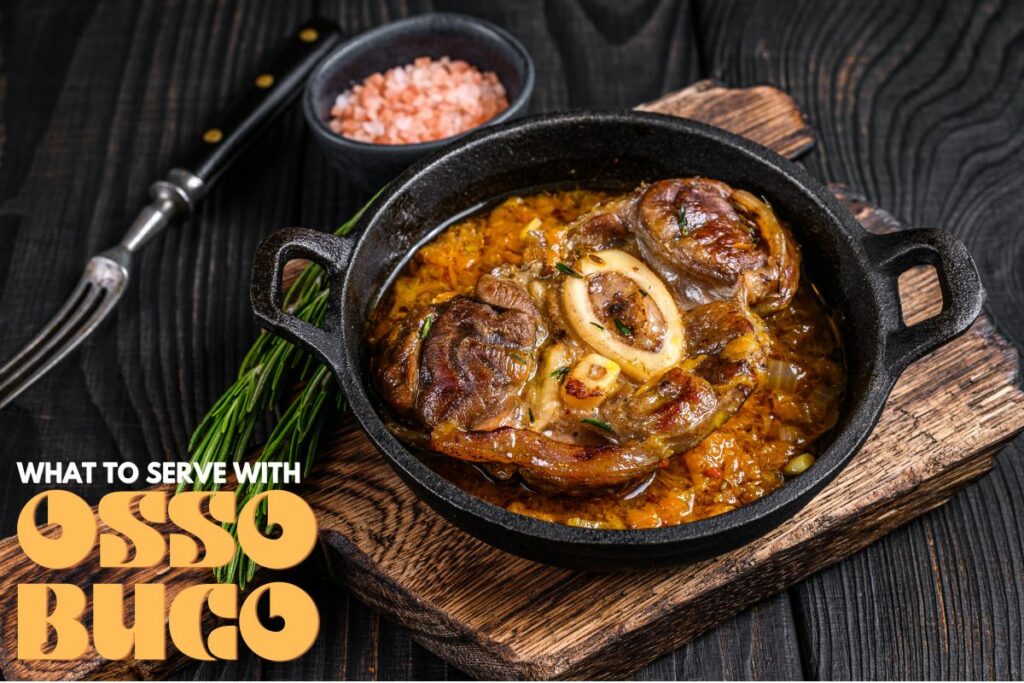 Are you trying to decide what to serve with Osso buco? We share a list of the best side dishes that go well with Osso buco.
Osso buco is a hearty dish that is guaranteed to satisfy every person at the table.
This dish is distinct because of its use of veal shanks in the form of a marrow-filled bone cut cooked in herbs, wine, and stock.
Osso buco is topped with gremolata, an Italian condiment made of parsley, lemon zest, and garlic that gives this meal the right finishing touch.
What to Serve with Osso Buco
1. Roasted Vegetables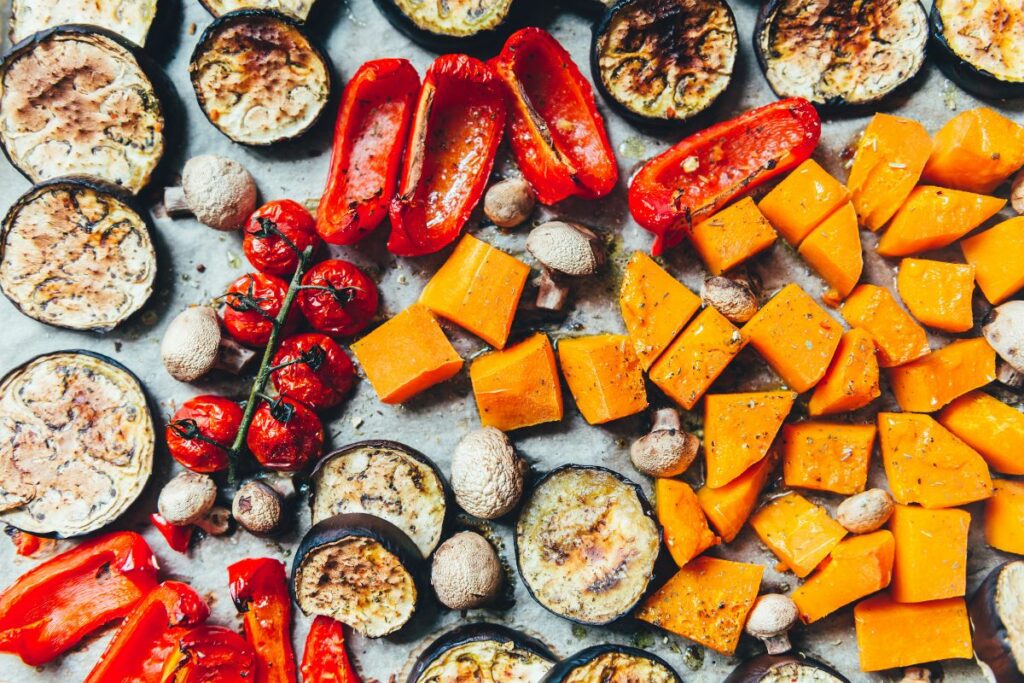 Osso buco is rich and flavorful. While you can eat a lot because of its comforting taste, you can also get tired of it pretty fast if you eat it without a side dish that refreshes your palate.
If your goal is to give your tastebuds a break, you can never go wrong with roasted vegetables. This provides a different kind of texture from the filling stew, as well as a rest from the flavor explosion.
Plus, you can include a variety of veggies for increased dynamics. These are very easy to prepare. You just need some choice of vegetables, olive oil, salt, and pepper, and you are good to go.
You can choose options like peppers, asparagus, onions, and mushrooms to give your sidings a bit of variety.
2. Risotto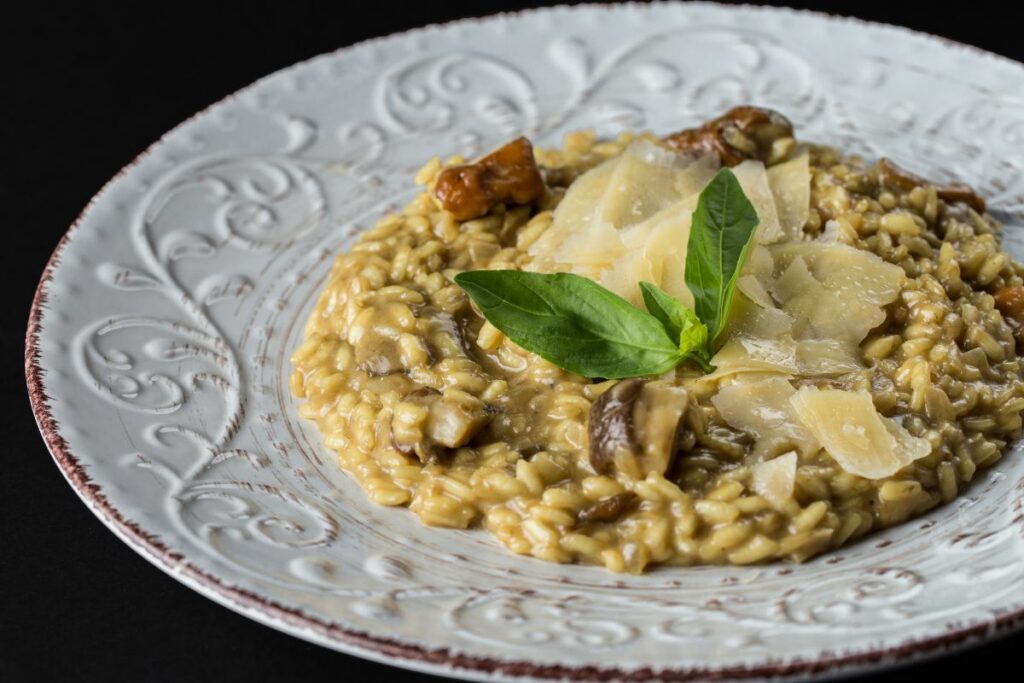 Risotto is a traditional siding for osso buco because it helps create a more complete meal. While this stew provides a lot of satisfying aspects, it does not come with the carbohydrates that make a balanced meal.
A risotto can help you bring a starchy treat to your feast. This side dish is a soft and creamy rice dish that often comes with cheese.
This can complement your stew well because it does not overwhelm the spread, but provides a break from the richness of the veal dish.
One thing you should remember is that risotto needs to be cooked a certain way to get the right consistency.
3. Crispy Fried Mushrooms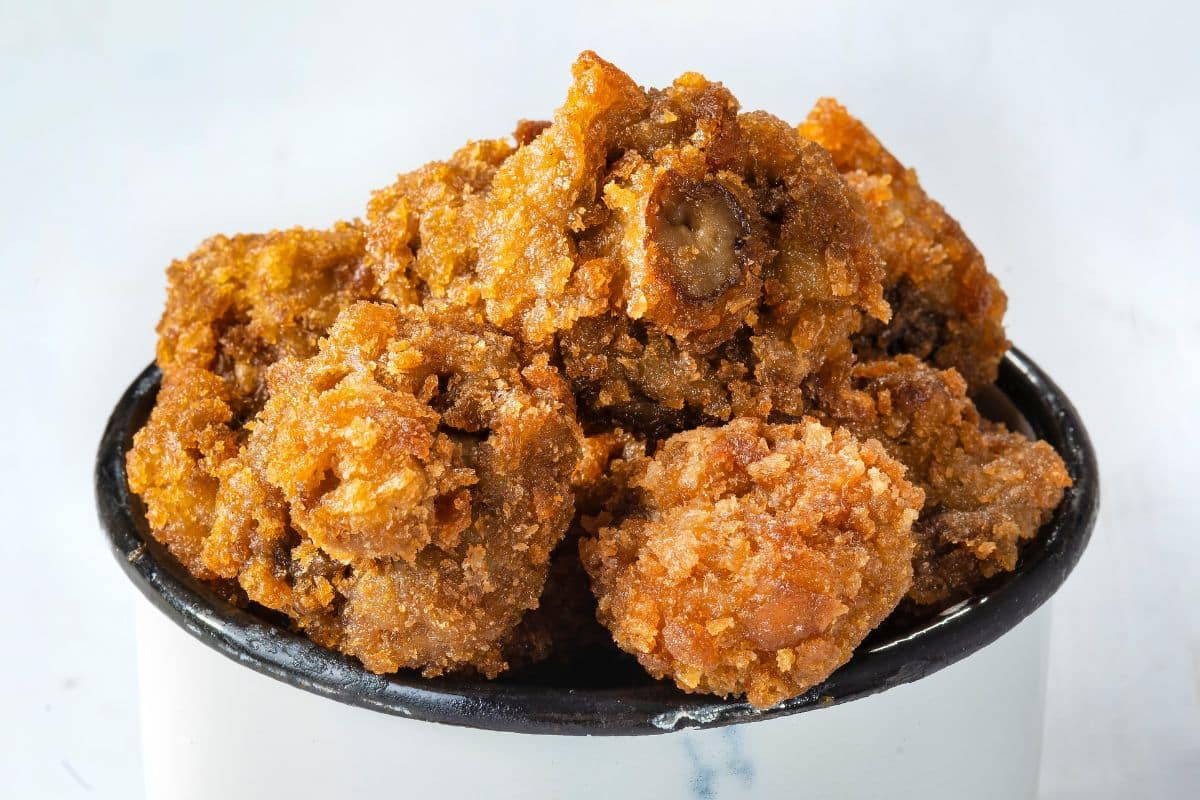 If you have a saucy and meaty dish like osso buco, you want to provide a different texture and taste profile that can pair well with it.
Crispy fried mushrooms are the way to go if you are looking for something crunchy and simple compared to the stew.
You can take advantage of the earthy, woodsy, and umami taste of the mushroom, which is further enhanced when seasoned and fried properly.
You can experiment with different types of mushrooms like oyster and portobello mushrooms. This side dish is pretty easy to prepare, as well.
You just need to prepare a well-seasoned batter, typically with some salt, pepper, and garlic powder, then fry.
4. Stuffed Tomatoes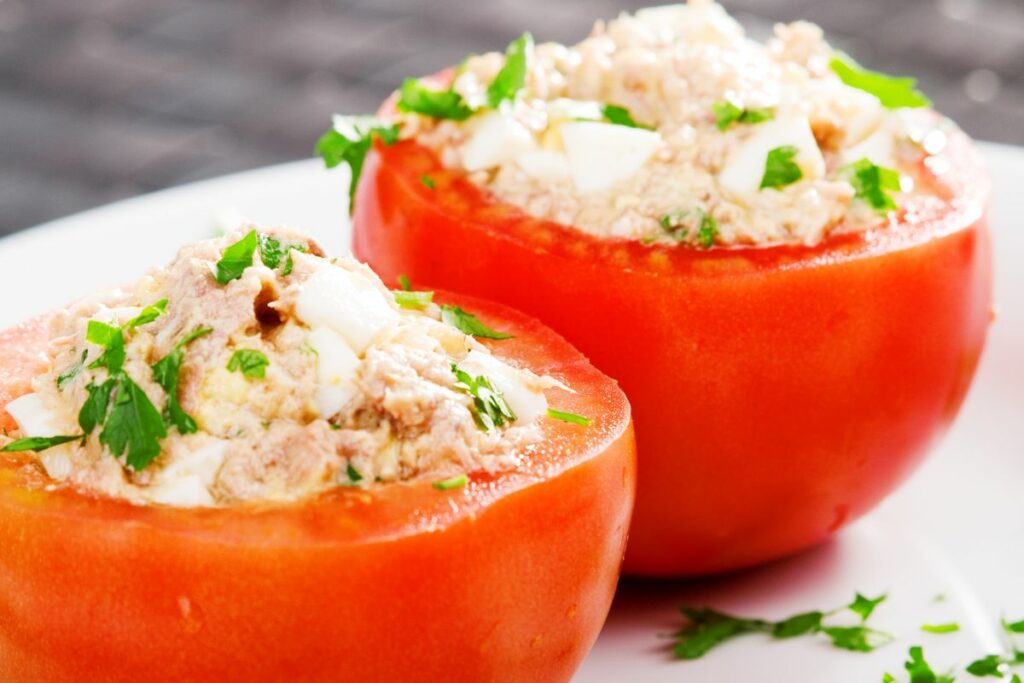 Yes, osso buco already has some tomatoes. However, your dish can benefit from a different presentation of it with the help of stuffed mushrooms.
What you need to do is find the right stuffing. One of the best choices is herbed cheese.
You can also experiment with the type of stuffing. The key is to find something that complements the acidity of the tomato, which is also present in the stew.
Cheese is always a good choice. This provides a healthy and creamy siding for your rich and flavorful stew.
The best part is that these are roasted, so it is easy to prepare. Just throw it in the oven and you are good to go. Plus, this is a great choice if you are staying away from carbs.
5. Mashed Potatoes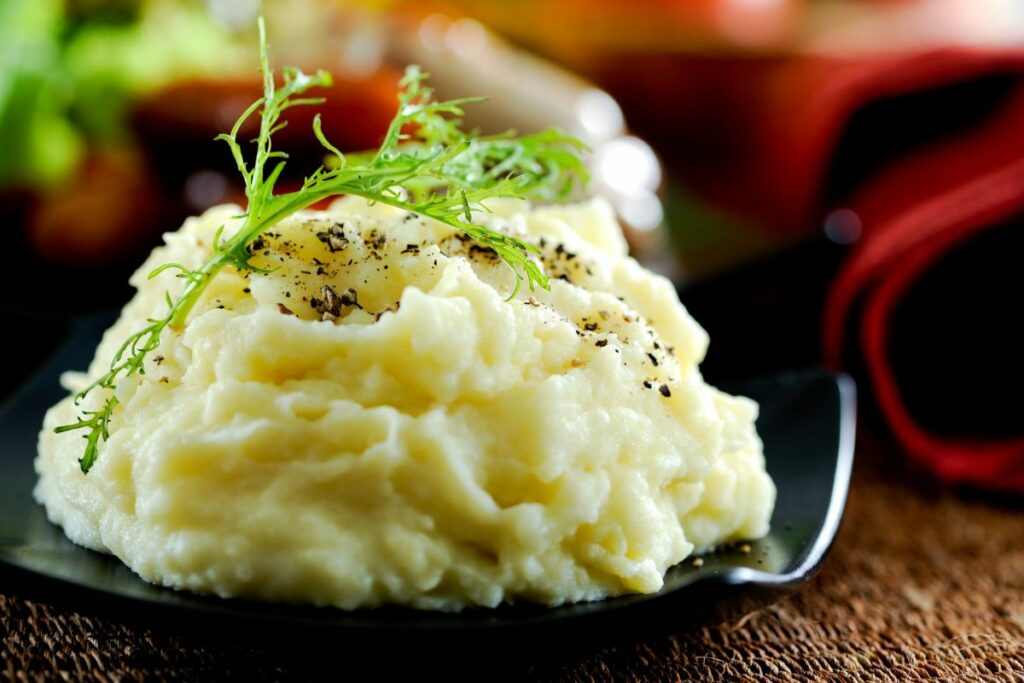 Now, if you do not mind getting some carbohydrates in, then you should definitely make some mashed potatoes.
This makes the spread a complete meal, especially as you have protein and veggies in there.
This siding makes it easier to insert some additional flavors because you can simply combine them within the mashed tuber. One good idea is to throw in some cream and cheese to give your feast an additional profile.
Again, experimenting with the side dish is a good way to create something that is truly your own that still pairs well with osso buco. So do not hesitate to try other ingredients that make sense.
6. Mixed Vegetable Salad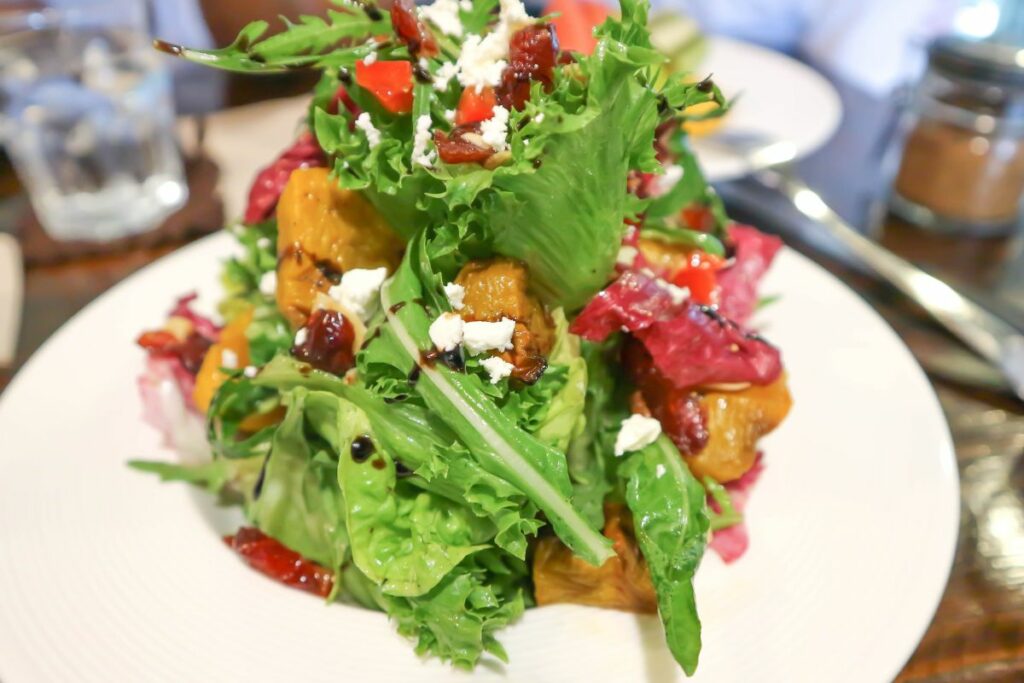 Those who want to maintain a healthy diet while still eating this highly hearty dish should get a mixed vegetable salad.
Yes, you have some carrots and other veggies in there. However, you could definitely use more fresh greens and other vegetables. This siding is refreshing, especially with fresh ingredients.
You can even add fruit like figs, grapes, and grapefruit for additional flavor. If you need some acidity, you can use a vinaigrette.
The best part about this side dish is it is extremely easy to make. You just need to chop your veggies and toss them in a bowl. Mix some ingredients to make the dressing and you are good to go.
Conclusion
You have lots of options on what to serve with osso buco. With these potential pairs, you do not have to worry about creating a dynamic meal with the hearty stew as the star.
Print
6 Best Sides for Osso Buco
Check out these great Side Dish Recipes for Osso Buco that have been shared on Pinterest.
Author:
Prep Time:

5 minutes

Cook Time:

10 minutes

Total Time:

15 minutes

Yield:

1 serving

Category:

Sides

Method:

Cooking

Cuisine:

Side Dish
Instructions
Click on each link above to view the pin and recipe.
Obtain all the necessary ingredients to make the recipe.
Follow the steps to create your side dish.
Enjoy your delicious meal =)
Nutrition
Serving Size:

1 serving

Calories:

114

Sugar:

5.35 g

Sodium:

1925.3 mg

Fat:

60.22 g

Saturated Fat:

1.64 g

Unsaturated Fat:

2.26 g

Trans Fat:

0.07 g

Carbohydrates:

11 g

Fiber:

2.66 g

Protein:

3.72 g

Cholesterol:

5.23 mg
Keywords: 6 Best Sides for Osso Buco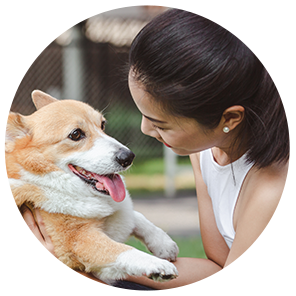 Hi, I'm Linda thanks for stopping by! We're so happy you're here. If you're a foodie and love to cook from home - you're in the right place..
LEARN MORE
Join the mailing list and receive our free newsletter!
Recipe Marker provides you with the best information about home cooking tips, recipes, ingredient substitutes and more. Check out our blog to see the latest articles.