Broil King vs Weber Grill: What's the Difference? (Updated 2023)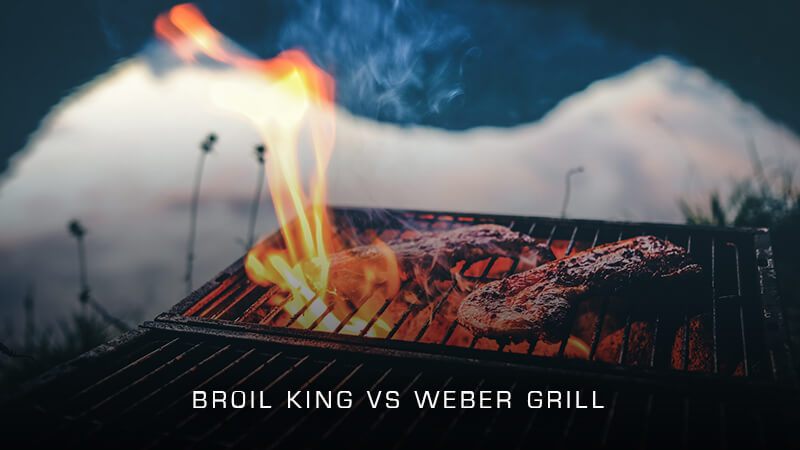 In love with the aromatic and flavorful features of grilled foods? From steaks, hot dogs, burgers, veggies, to many more, there comes a lengthy list of mouth-watering grilled dishes that are sure to make your outdoor cookouts and normal meals a lot more appetizing than before.
If you're one among the thousands of barbecue enthusiasts, having your very own grilling equipment must be part of your plans. But have you already decided which product to purchase? With the ongoing Broil King vs Weber Grill debate, it's easy to find yourself torn on which grilling brand you should purchase at the moment.
Here, we have prepared a comprehensive guide that will help you compare these two leading brands and determine which between them comes as the better bet.
Read on.
Grilling Contest: Broil King vs Weber Grill
If you're a lover of grilled foods, you'll know that the competition between Broil King and Weber Grill is not a new topic. After all, these two reputable grill brands have always been engaged in a rough battle.
Known for their high-quality grilling products and a wide selection of models, the two companies are at the peak of their competitive spirits.
If you're stumped on which among them you should choose in the market, here is a brief introduction that will help you get to know each of them.
Broil King – What You Need to Know
Founded in 1906, Broil King takes pride in its long years of experience as a leading manufacturer and distributor of high-quality grill products. Among its models include gas, pellet, charcoal, portable, and built-in grills. It also offers a range of professional grilling tools and accessories, such as grill brushes, marinade injection, roasters, racks, to many more.
All their products, as claimed by Broil King, are proudly made by high-skilled North American employees, using quality North American sourced steel.
"Our barbecue grill components are sourced with preference given to domestic suppliers whenever possible but do include some globally sourced components," the manufacturer wrote on its site.
Among its most popular products include the Regal™ and Imperial™ series, which are created with impeccable styles and are geared with tons of features.
Among the models' main selling points include having their own side burners and rotisseries, built-in ovens, and control knob lights for night-time convenience.
The Regal™ S490 Pro, in particular, is regarded to be the ultimate must-have for barbecue enthusiasts.
It comes with 9mm stainless steel cooking grids and 4 stainless steel Dual-Tube™ burners, which promise consistent and even heat for excellent cooking results. In addition to those, the product also features a porcelain-coated warming rack, stainless steel side shelves, and well-lit control knobs.
In terms of prices, Broil King offers a set of favorable price ranges. For its Regal series, for instance, models can cost from $999 USD to over $2,000 USD.
Weber Grill – What You Need to Know
Another world leader in the grilling scene, Weber Grill is the company behind tons of popular charcoal, gas, electric, and pellet grills.
Compared to Broil King, whose existence dates back to as far as 1906, Weber's launch date is in the year 1952. However, despite the age gap, the latter has continuously proven itself to be a manufacturer giant in the industry.
Interestingly, its genesis is rooted in the brilliance of its founder George Stephen, who invented the Weber® kettle, a dome-shaped cooking bowl that comes with a lid.
Given the product's instant success, Stephen soon decided to further improve the invention and introduce tons of other grilling products to the public. To date, more than six decades later, Weber continues to provide waves of revolutionary grilling products that promise superior performance to chefs and grilled food lovers.
Similar to Broil King, the company offers a range of grilling accessories, such as grill brushes, baskets, pans, and many more. It also offers tons of award-winning cookbooks and mobile applications.
Attracting thousands of customers with its innovative promises, Broil King boasts of its durable and intelligently made grillers that come with their own distinct, premium looks and grilling versatility.
Among its set of products, its SUMMIT® and GENESIS® II series remain to be the top choice for many buyers, especially for their admirable features.
The Weber Genesis II S-435, in particular, is known for its 48,000 BTU/hour total heating capacity, which means it can generate 74 BTU/hour of heat for every square inch of heating space. Other features of the product also include having stainless steel flavorizer bars, a side burner and a sear station, a grease management system, and many more.
In terms of prices, Weber products provide a nearly similar costs range to Broil King, typically ranging from $200 USD to over $2000 USD, depending on the model.
Main Differences: Broil King vs Weber Grill
Now that you've been introduced to both Broil King and Weber Grill, it's now time to evaluate on a closer look at how these two leading brands differ. To make the comparison more precise, we will be comparing each of the company's most famous models, specifically the Weber Genesis II S-435 and the Broil King Regal 490 Pro.
amzn_assoc_placement = "adunit0";
amzn_assoc_search_bar = "true";
amzn_assoc_tracking_id = "networkcapt0d-20";
amzn_assoc_ad_mode = "manual";
amzn_assoc_ad_type = "smart";
amzn_assoc_marketplace = "amazon";
amzn_assoc_region = "US";
amzn_assoc_title = "My Amazon Picks";
amzn_assoc_linkid = "4607bed8ab08d1d3ca23dd8d4ef473ab";
amzn_assoc_asins = "B00OHRE11G,B077JTCMKQ,B07H5Z54JF,B0179IKAZU";
When it comes to buying grillers, size matters. Since grilling food requires time and effort, having quality grilling equipment that offers sufficient cooking space to accommodate your preferred servings is necessary.
In terms of cooking space, the Weber Genesis II S-435 presents the better promise, with a cooking space of 844 sq inches. Meanwhile, although The Broil King 490 Pro still offers a promising cooking area of 695 sq inches, it still falls short compared to Weber's grilling product.
Of course, another important feature you must consider when buying grills is their cooking power. Luckily, both Broil King Regal 490 Pro and the Weber Genesis II S-435 offer 4 gas burner grills, with each claiming to have been manufactured with stainless steel.
However, in terms of the cooking power, The Broil King Regal tops the race with a 50,000 BTU/hour heating capacity, while the Weber Genesis II S-435 only presents 48,000 BTUs in its main burners.
Lastly, assessing each brand's caster wheels will also help you determine which among them will provide you with the most benefits.
Generally, while both promises locking features that will allow them to stay in locations where you want to put them, the Broil King Pro still presents the better promise as it comes with 4 gliding caster wheels while the other has just 2.
Final Words
Already have an idea of which grilling brand you should buy? Depending on your needs and personal preferences, your choice of the product might vary from the rest of the other grillers.
If you're after a massive cooking space, going for Weber comes as the best bet. However, if you're more interested in the equipment's cooking power and caster wheels, turning to Broil King is the wise decision to make.
To ensure that you're going to buy the better option, do not hesitate to contact each of the grilling companies and inquire about their products today!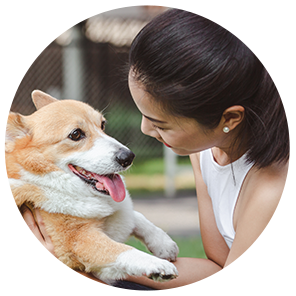 Hi, I'm Linda thanks for stopping by! We're so happy you're here. If you're a foodie and love to cook from home - you're in the right place..
LEARN MORE
Join the mailing list and receive our free newsletter!
Recipe Marker provides you with the best information about home cooking tips, recipes, ingredient substitutes and more. Check out our blog to see the latest articles.