6 Best GT's Kombucha Flavors (Ranked in 2023)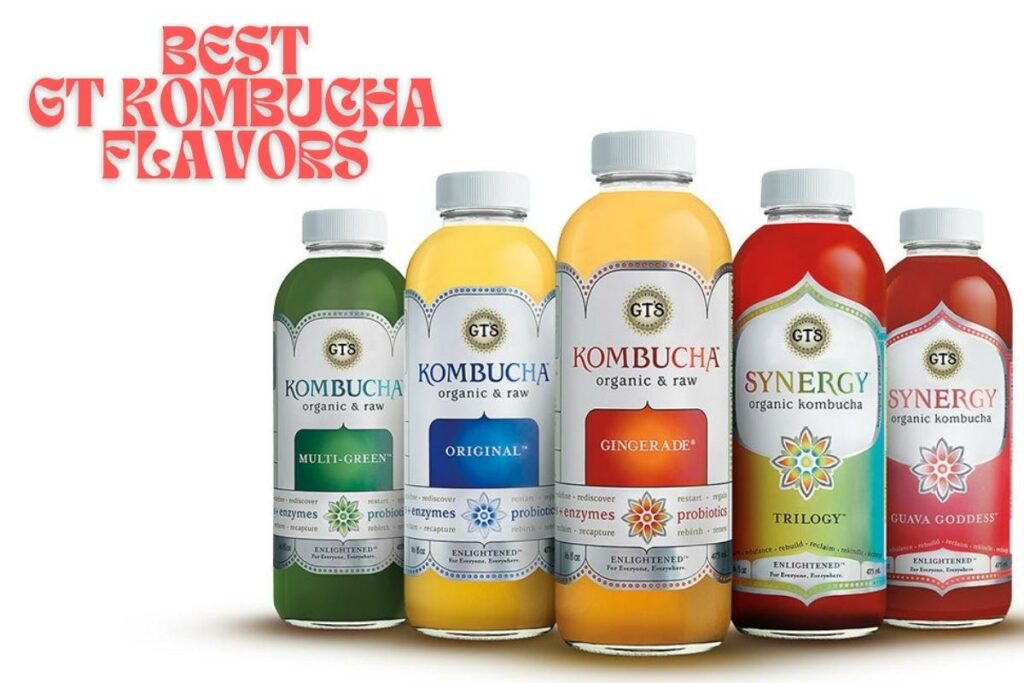 Are you curious about what are the best GT's Kombucha flavors to try? We share a list of the top GT's Kombucha flavors below.
Kombucha is one of the healthiest drinks out there. Made from fermented tea with sugar and yeast, this beverage offers a slightly fizzy quality with a sweet and sour taste.
Interested in trying this drink? Take a look at the best GT's kombucha flavors.
Best GT's Kombucha Flavors
1. Organic and Raw Kombucha Original
Kombucha is rich in probiotics and enzymes that can help you maintain your health in the best way. If you are looking for a tasty treat, then this might not be for you.
The original flavor is as straightforward as you can imagine as it tastes just like fermented tea with a sweetness to it.
One thing you will notice with this drink is that it is labeled Enlightened. What you should realize is that the use of yeast to ferment the tea can help it develop some alcohol.
The Enlightened variety of GT's kombucha means that it only contains low amounts of alcohol.
Because this one does not come with other flavorings, this variant is best for individuals who are dedicated to their health journey, especially those wanting to cut down on sugar.
It has one of the lowest sugar content on this list.
2. Organic Kombucha Grape Chia
From this list, you will probably notice that GT's has different lines of kombucha. Aside from the Enlightened types, you can also get GT's Synergy kombucha.
Now, this might seem confusing, but what you need to know is that Synergy variants may contain fruit juices or purees, so they are sweeter.
This one is a great choice for those who like grape or fruity drinks. It captures the juicy quality of grapes through the sweet and slightly sour taste of kombucha.
Drinking this flavor can be super refreshing.
What makes this one preferable for many is the fact that it contains chia seeds. This drink packs a punch of fiber thanks to these little bits of gooey treats.
Those on a diet can benefit from this flavor because chia seeds make you feel full.
3. Organic and Raw Kombucha Tantric Turmeric
Another Enlightened type is the Tantric Turmeric flavor. You can expect extremely low amounts of alcohol in these drinks.
What sets this flavor apart is the genius combination of carrots and turmeric, making it a rejuvenating choice.
This one has the sweetness of carrots combined with the earthy and spicy taste of turmeric, all mixed with the slightly sour and sweet taste that kombucha naturally has.
The result is a light and healthy drink complete with antioxidants thanks to the fresh-pressed turmeric essence.
You can drink this one after a day of grueling workout out or as a beverage for your meal. Health watchers will definitely love this variant.
4. Organic Raw Kombucha Multigreen
Now this one might turn many people off because of its flavor. However, it packs all of the benefits of kombucha into one drink and adds a lot more. It contains green algae, blue-green algae, spirulina, and chlorella.
These ingredients may sound intimidating, but they are super healthful. Green and blue-green algae are antioxidants that can help lower cholesterol and blood pressure, just like spirulina. Meanwhile, Chlorella can help with diabetes and heart problems.
So, this one may not look as pleasing, but it is a great choice. The best part is that it is light, slightly sweet, and fizzy.
5. Organic and Raw Kombucha Cosmic Cranberry
If you love the taste of cranberries, then this one is definitely for you. This has the tangy taste of cranberry combined with the fizzy quality of kombucha.
Of course, you can expect the signature sweet and sour taste of fermented tea.
If you loved the sound of chia seeds in your healthy drink, you will appreciate this cranberry and chia mix. It is tasty, fibrous, and absolutely delicious.
Just keep in mind that the chia seeds can get in the way of you drinking the beverage straight up.
6. Raw Kombucha Gingerade
This flavor is probably one of the most refreshing choices on this list, thanks to the combination of ginger and lemon. If you love sour drinks, then this one will be great for you. The lemon juice gives this drink extra sourness which goes really well with the fizz.
Moreover, the spicy ginger taste helps balance it all out, especially when combined with the slightly sweet taste.
What you need to know is that this drink comes with the whole ginger root, even the peel, which adds texture to the beverage.
The Bottom Line
GT's is one of the most popular brands of kombucha because of the delicious varieties it has to offer. If you are looking for the best-tasting GT's kombucha flavors, then you should give these a try and see them for yourself.
Print
6 Best GT's Kombucha Flavors
Check out this list of the best GT's Kombucha flavors to try!
Author:
Prep Time:

5 minutes

Cook Time:

10 minutes

Total Time:

15 minutes

Yield:

1 serving
Instructions
Pick your favorite flavor
Click on the link to visit Pinterest
Buy items from your local store or online
Enjoy and share on social media!
Nutrition
Serving Size:

1 serving

Calories:

60

Sugar:

0 g

Sodium:

0 g

Fat:

0 g

Saturated Fat:

0 g

Unsaturated Fat:

0 g

Trans Fat:

0 g

Carbohydrates:

14 g

Fiber:

0 g

Protein:

0 g

Cholesterol:

0 mg
Keywords: Best GT's Kombucha Flavors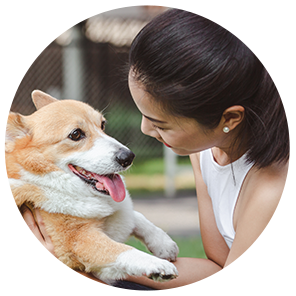 Hi, I'm Linda thanks for stopping by! We're so happy you're here. If you're a foodie and love to cook from home - you're in the right place..
LEARN MORE
Join the mailing list and receive our free newsletter!
Recipe Marker provides you with the best information about home cooking tips, recipes, ingredient substitutes and more. Check out our blog to see the latest articles.