Can Nonstick Pans Be Recoated? (Updated 2023)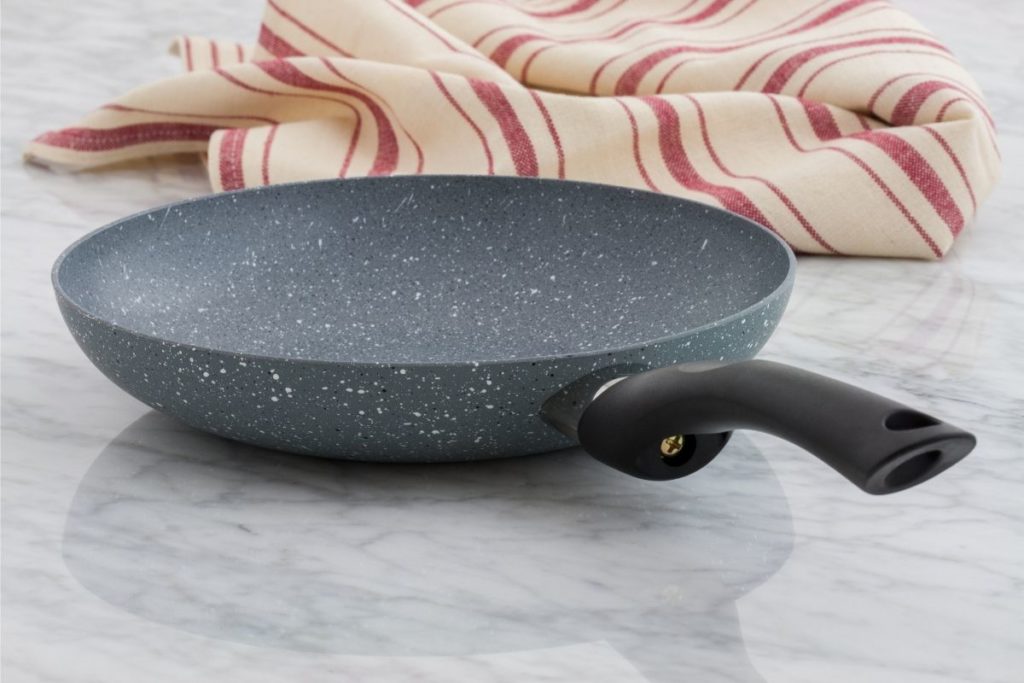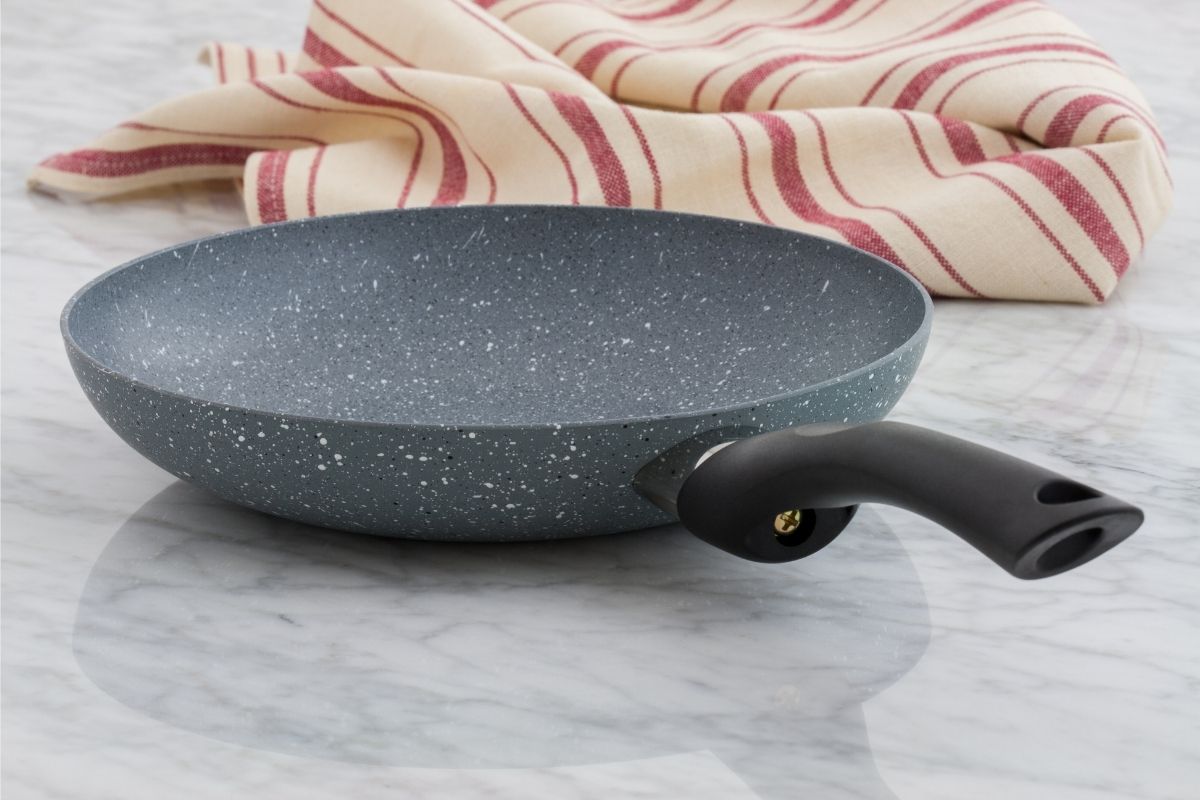 Can nonstick pans be recoated? In this article, we're diving deep into the answer. Keep reading.
For many, non-stick pans are heaven-sent. No need for extra oil, and no sticking to meat and vegetables, which means less time to clean the pan. More importantly, non-stick pans keep your seasonings intact, so you get better meals.
The only problem is, the coating can deteriorate over time. The reason for this damage is merely scratching, caused by cleaning or using a metal spatula.
They're quite high maintenance, but if you care for them, you can extend your pans' lives for more than three years.
Nonstick Pans vs. Regular Pans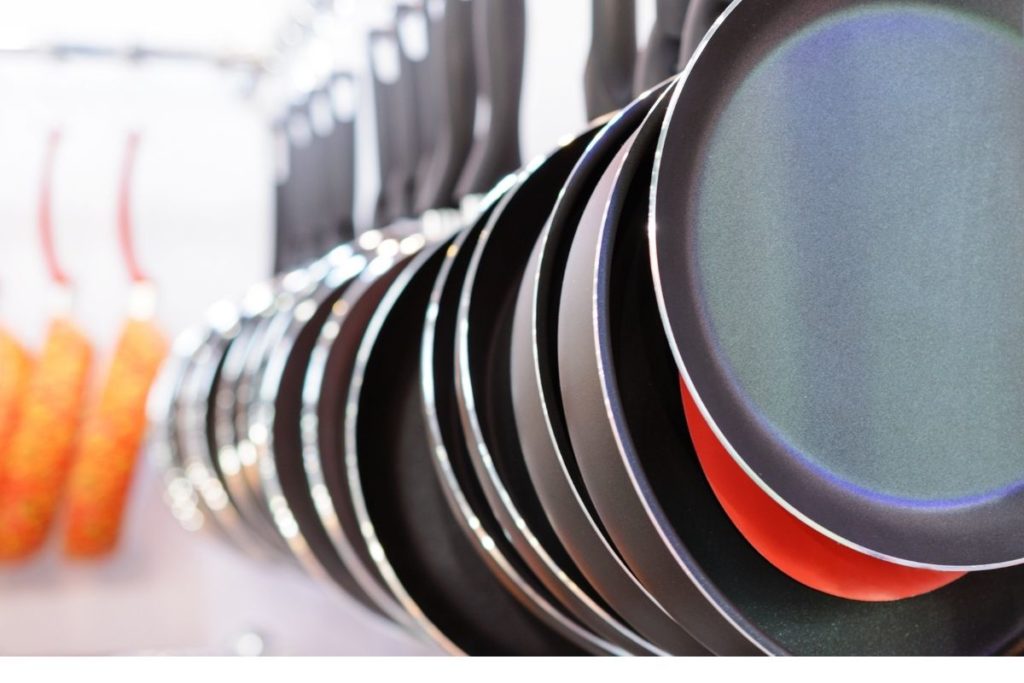 Cooking with the right tools is easier, as you can achieve the quality and texture you're aiming for. When it comes to regular frying and sautéing, nonstick pans are the best to use.
While they do not tolerate higher temperatures like ceramic or aluminum, they have a nice coating to prevent food from sticking. With better food release, no crumbs remain behind in the pan, which means less time spent cleaning.
The coating also helps you use less oil and cook food over low heat—leaving meat extra tender and juicy. People on strict diets can take advantage of nonstick pans to reduce oil consumption.
When it comes to durability, nonstick cookware has an excellent overall performance. Unless you try to sabotage the coating by scrapping it, this cookware lasts for more than five years.
If choosing between a high-quality nonstick pan and overpriced stainless steel, you know which to choose. Of course, you need to consider the type of food you're going to cook.
Can Nonstick Pans Be Recoated?
To answer this question, yes, it's possible for nonstick pans to get a facelift. In fact, there are several ways to do this, in order to get rid of scratches and stains.
Some people resort to seasoning and cleaning the pan to make it look brand new. However, there are better ways to give it a boost.
Spraying the Surface
The most common process of re-coating a nonstick pan is to spray the surface with PTFE layers. Unique chemicals will coat the damaged surface and make it look brand new.
A dry-film lubricant spray gets the job done, and this is also what professionals use to restore pans. You can simply purchase the spray and do the coating yourself instead of having it done by professionals.
It's time-saving, easy to do, and definitely effective.
A professional application may also cost more, so if you don't mind doing the work, just get the product and spray it yourself.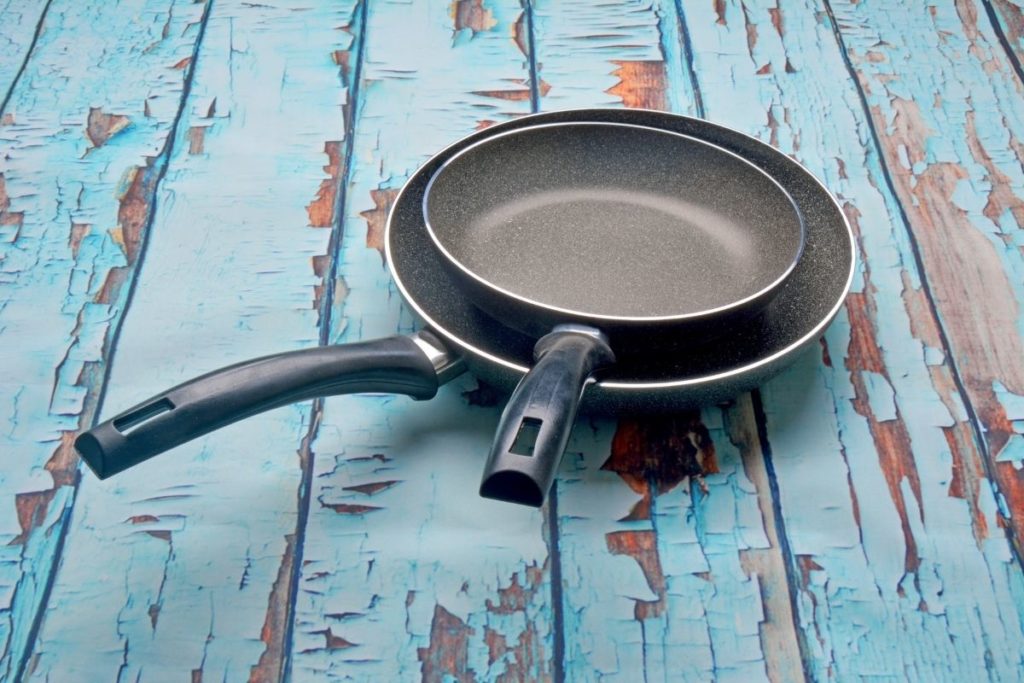 Coating Repair
Another option to bring life back to a damaged nonstick pan is by checking the warranty and having it fixed.
High-end cookware often has a warranty that guarantees lifetime repairs. Contact the cookware manufacturer to find out how you can have the pans repaired or replaced for free.
In case replacement isn't possible, consider having the pan professionally resurfaced. A lot of companies take care of worn-out cookware and bring it back to its original state.
While the original manufacturer can do the work, note that the cost doesn't come cheap.
Using Home Ingredients
For DIY enthusiasts, there's also a way for nonstick pans to be recoated using seasoning.
This is a process in which vegetable oil is applied directly to the surface then the pan is put into extreme heat to make it nonstick.
Cast-iron pans are seasoned to have a protective layer and prevent rusting.
Additionally, the coating can prevent food from sticking to the surface, keeping it clean. The same principle applies here.
For best results re-coat the pan six times to make the nonstick effective. A different method is used if rust is visible on the pan.
First, remove the rust before applying the oil. You can also soak the pan in water and vinegar to scrub away the rust.
Use salt and potato to remove the rusty part before re-coating the pan. After re-coating, you can easily see the difference, as the pan looks shinier.
Rust, grease, and scratches disappear, and the pan looks almost brand new. This is the way to go if you don't want to use chemicals for re-coating nonstick pans.
Conclusion
So, can nonstick pans be recoated?  Obviously, yes, and you can utilize household ingredients or purchase chemical sprays.
Just make sure to clean the surface thoroughly before you apply the coating.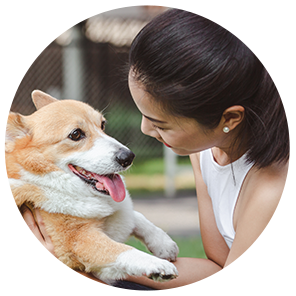 Hi, I'm Linda thanks for stopping by! We're so happy you're here. If you're a foodie and love to cook from home - you're in the right place..
LEARN MORE
Join the mailing list and receive our free newsletter!
Recipe Marker provides you with the best information about home cooking tips, recipes, ingredient substitutes and more. Check out our blog to see the latest articles.