Can You Put Ice in a NutriBullet?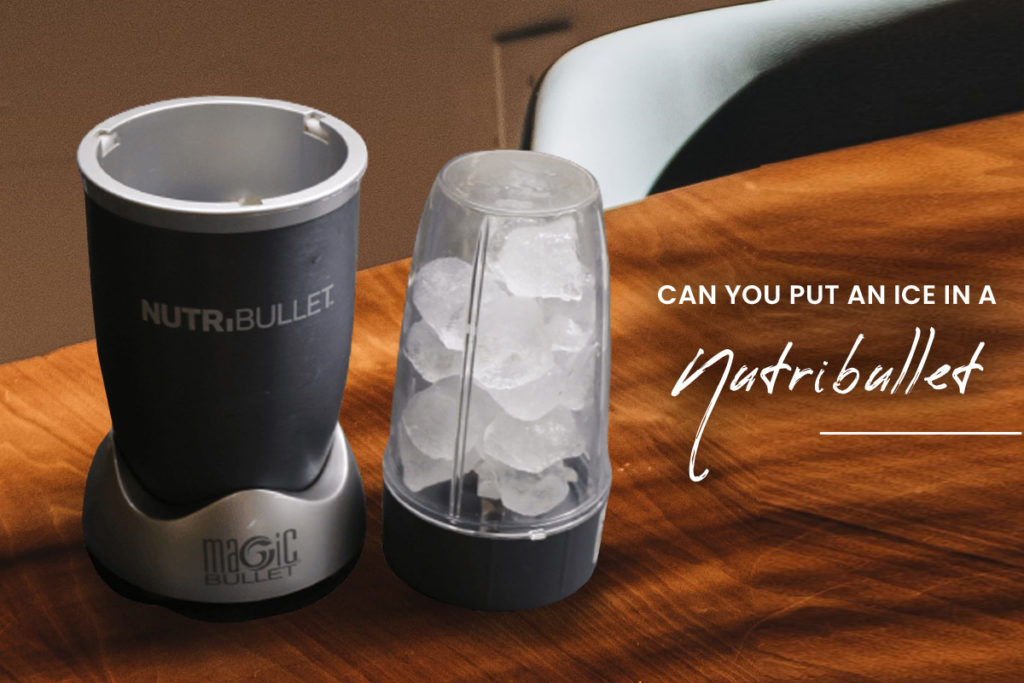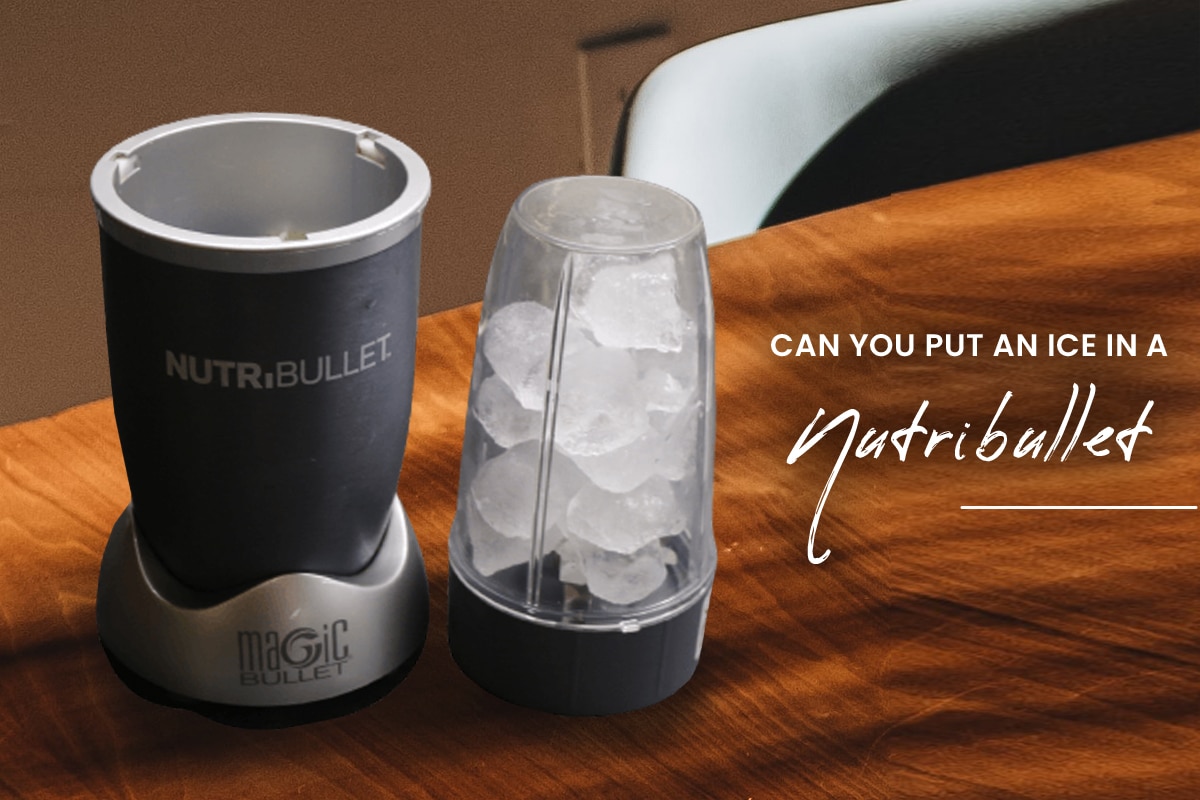 Do you have a NutriBullet, or maybe you're planning to buy one? Can you put ice in a NutriBullet? Can it crush hard ingredients like ice effectively to make cold drinks? Continue reading to find out the answers to your questions.
A NutriBullet is a mini blender, ideal for creating delicious smoothies. This appliance is among the most popular personal blenders available. It is built to mix ingredients into the smoothest consistency possible, quickly and efficiently.
Can You Put Ice in a NutriBullet?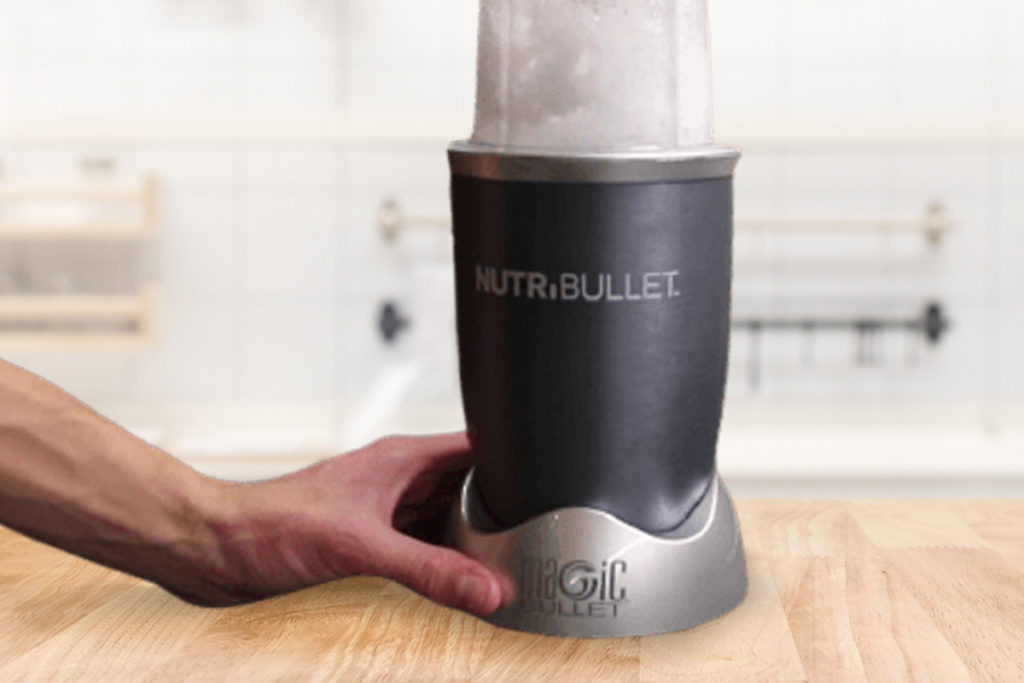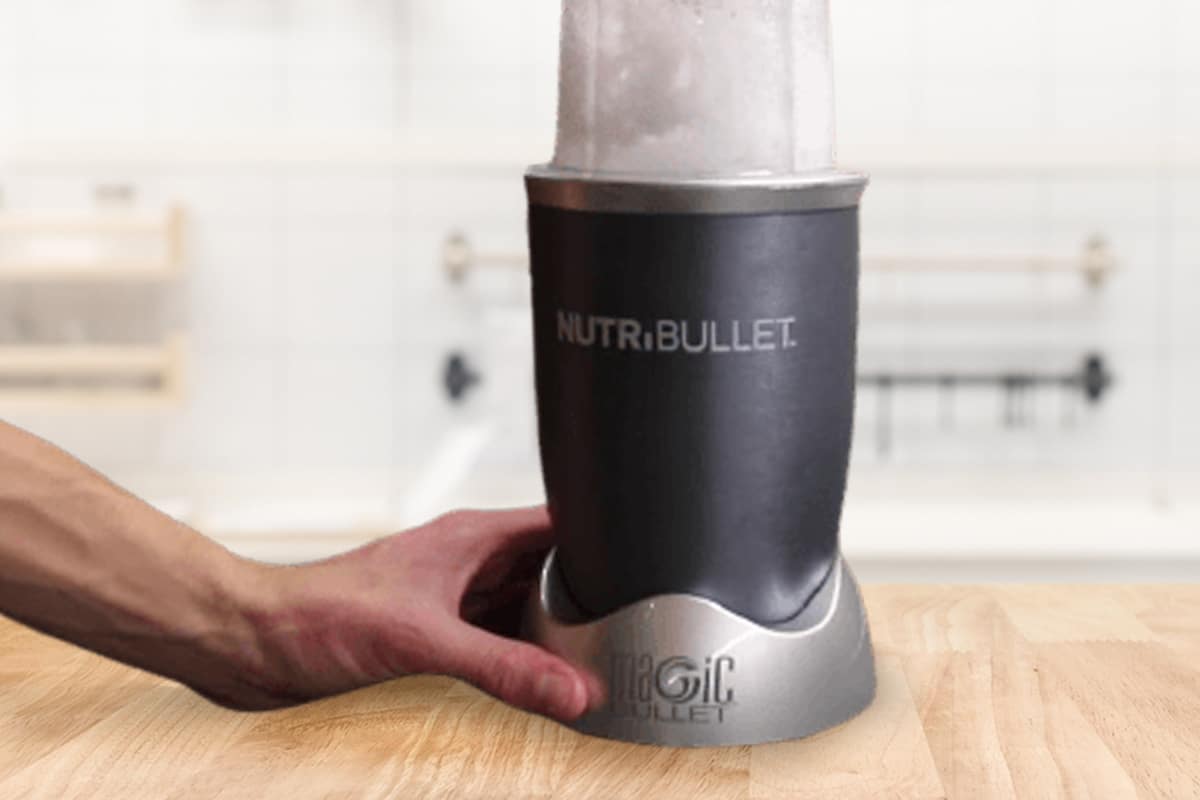 The basic rule is that you can put frozen ingredients and ice together with plenty of liquid in the blender. By doing so, you will achieve a smooth consistency.
The NutriBullet is not an ice crusher, and it was not designed for that function. The blade is not powerful enough to crush ice. Thus, you must add liquid to the blender to break the ice.
What Are the Functions of NutriBullet Blades?
The NutriBullet's cup extractor has a milling blade, which grinds dry ingredients into powder. Also, there is a four-sided standard extractor blade designed for crushing a range of fruits and vegetables into beverages.
The blender can crush around 4 small ice cubes, but only when combined with fruits, veggies, and liquid. There should be a base liquid added to ensure that the ingredients are well mixed and that the consistency is smooth.
NutriBullet blades are not meant to crush dry ice, as per the product manual. You should not use this blender to crush ice without liquid.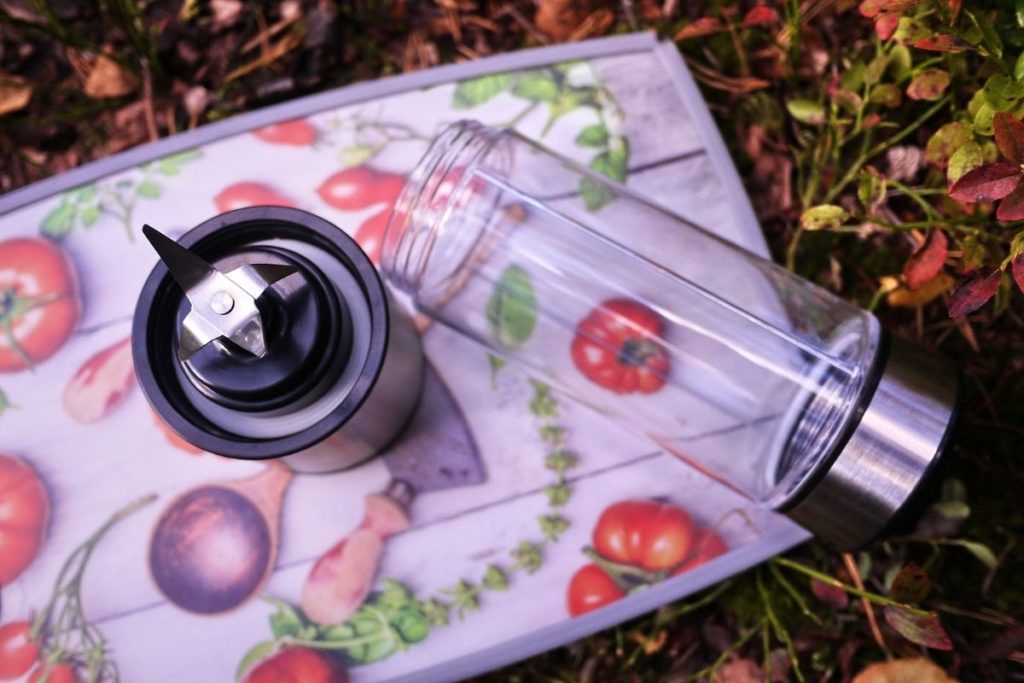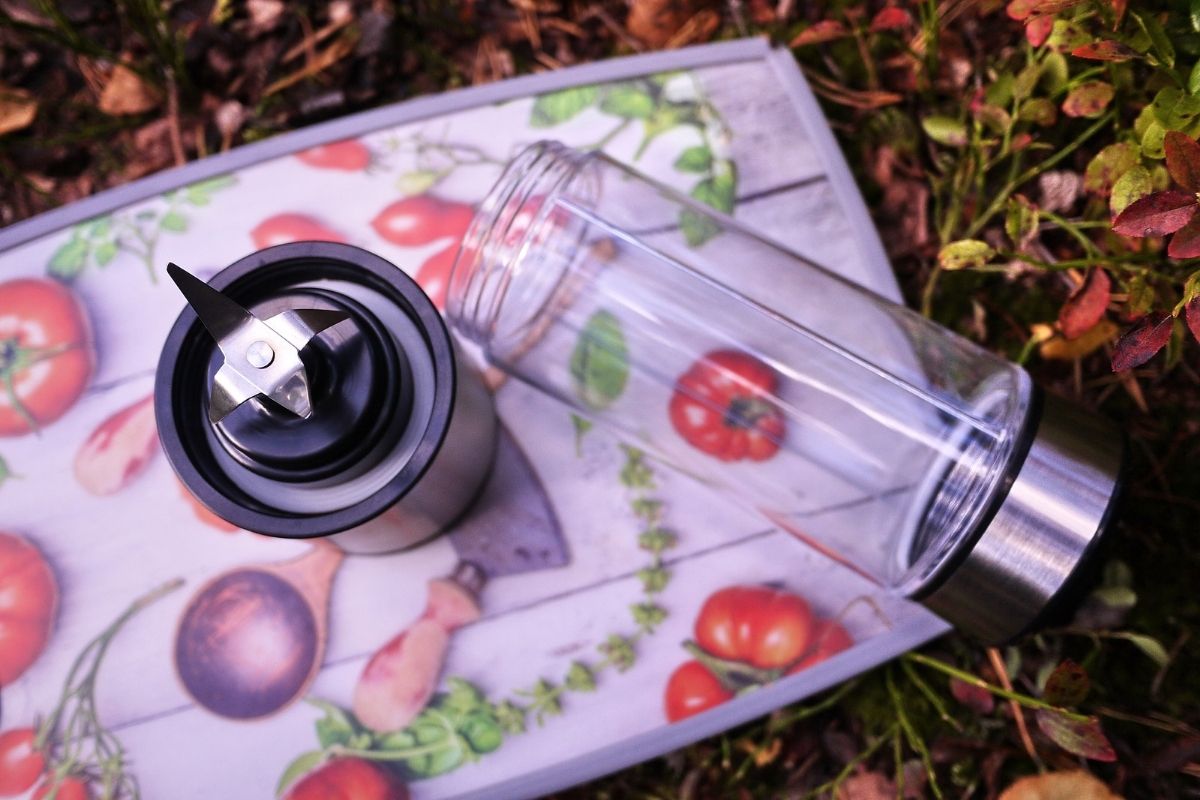 Can You Put Frozen Fruit in a NutriBullet?
Since ice is a bit of a challenge, you may wonder if putting frozen fruit in a NutriBullet is an issue, too? In fact, NutriBullet is more tolerant of frozen fruit than ice. However, allow your fruit to soften before blending it.
While most NutriBullets can manage frozen fruit, keep in mind that frozen fruit is more difficult to work with than fresh fruit. Allow the fruit to defrost considerably first, particularly if you are using a smaller model of the blender.
Simply remove the frozen fruit from the freezer and prepare the other ingredients. It takes only a few minutes for the frozen fruit to thaw enough to blend.
Blenders with stronger motors, on the other hand, do not need this waiting time. Frozen fruit is considerably softer than ice.
Tips and Reminder for Making Cold Drinks Using a NutriBullet
Check out the tips below on how to make cold drinks with your NutriBullet to get the best results from your blender.
To create a refreshing cold drink or smoothie, add only around 3 to 4 ice cubes with the other ingredients. Instead of using big ice cubes, use small ones.
For a higher-quality blend, use only small ice cubes. Even though you add water to the mixture, larger cubes are still more difficult to blend.
Keep ice content less than 25% of the overall ingredients. Remember to include liquid in the blender's container.
Pulse and shake in between blending. Hold the container upside down for few seconds. Take a brief break before continuing. When blending with ice, this relieves the strain on the blades.
You may also remove the container and shake it from time to time to distribute the ice around. It will help the pieces mix better with other ingredients.
Avoid overfilling the blender with your ingredients and ice. When the container is full, the contents do not have enough space to move around, causing the blades to get jammed.
You can put the ice on the top or in the middle of the ingredients. If you put ice at the bottom, the blades will have to work harder to crush the ice before reaching the other ingredients. Also, jamming the blades with ice can cause the machine to break.
When storing fresh fruits, cut them up and put them in the freezer. When it's time to make your drink, combine the frozen fruits and liquid in a NutriBullet container. Start blending, and you will have a refreshing cold drink in a short while.
In Conclusion
Having a NutriBullet is handy for blending a healthy and nutritious smoothie with your favorite fruits and vegetables. The blades of the blender are not intended to crush ice. However, you can add small ice cubes with any liquid added to the container.
Take note of the tips and reminders provided on how to use a NutriBullet to make drinks with ice so you can enjoy your smoothies without damaging your blender. We hope you find this article helpful. Have a refreshing drink!
Print
5 Best Nutribullet Recipes
Check out these great Nutribullet Recipes that have been shared on Pinterest.
Instructions
Click on each link above to view the pin and recipe.
Obtain all the necessary ingredients to make the recipe.
Follow the steps to create your dish.
Enjoy your delicious meal =)
Keywords: Best Nutribullet Recipes
Hi, thanks for stopping by! We're so happy you're here. If you're a foodie and love to cook or bake - you're in the right place.
LEARN MORE
Join the mailing list and receive our free newsletter!
Recipe Marker provides you with the best information about home cooking tips, recipes, ingredient substitutes and more. Check out our blog to see the latest articles.