3 Best Ghee Substitutes for Cooking (Updated 2023)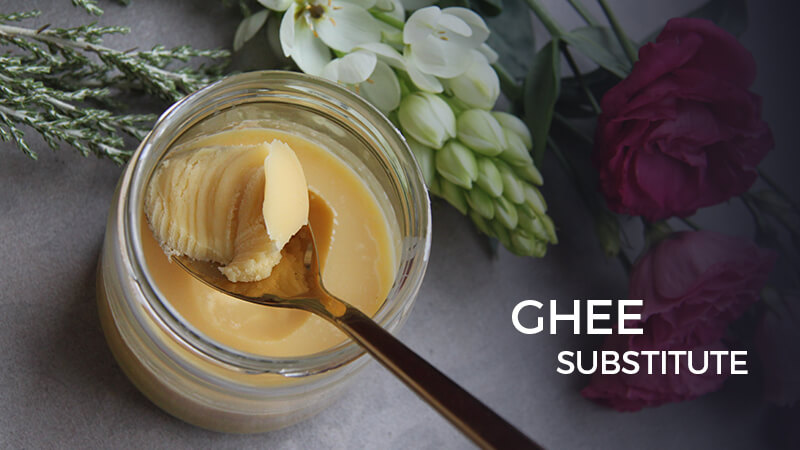 Are you looking for some great substitutes for ghee? Stick around as we share some alternatives for your missing ingredient.
If you have been cooking up a storm, chances are you're familiar with ghee. After all, this is one of the trendiest and healthiest ingredients out there today.
From freshly made roti glazed with ghee to flavoring saag paneer and even making desserts with this superfood, an abundance of recipes call for this ingredient.
The only downside to the increased demand and popularity of ghee is, of course, it is sold out at the market.
Should you be looking for a ghee substitute, you have come to the right place. Thankfully, there are tons of great substitutes you can run to when you can no longer find this ingredient.
In this article, we have a list of alternatives you can turn to in case you no longer have ghee in your home or you cannot locate it in your nearby grocery. To find out more about these, read on.
What Exactly Is Ghee?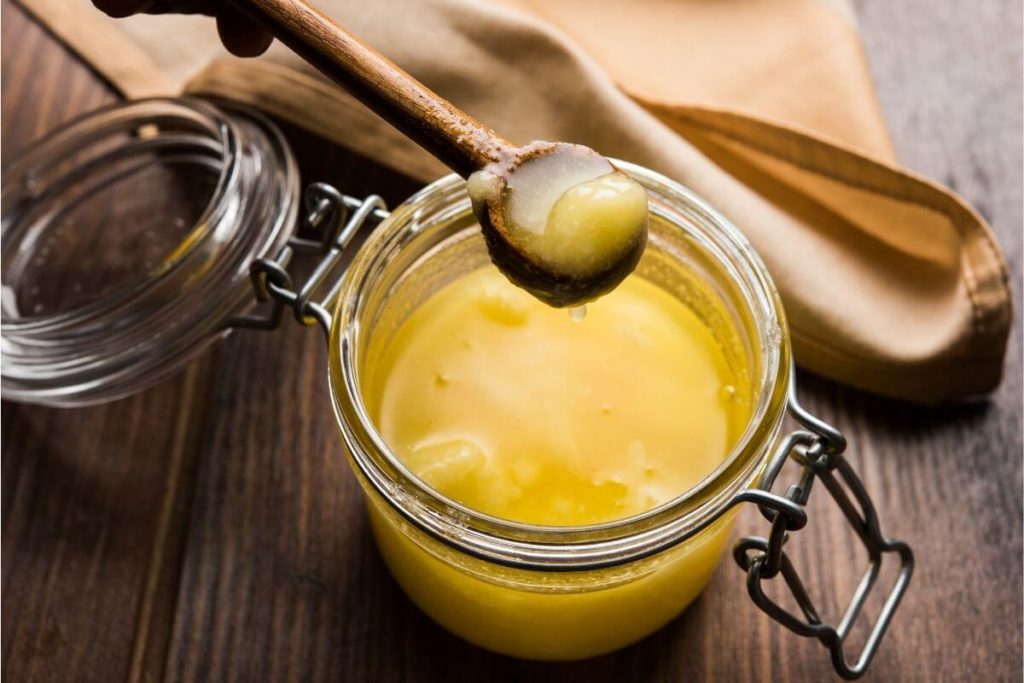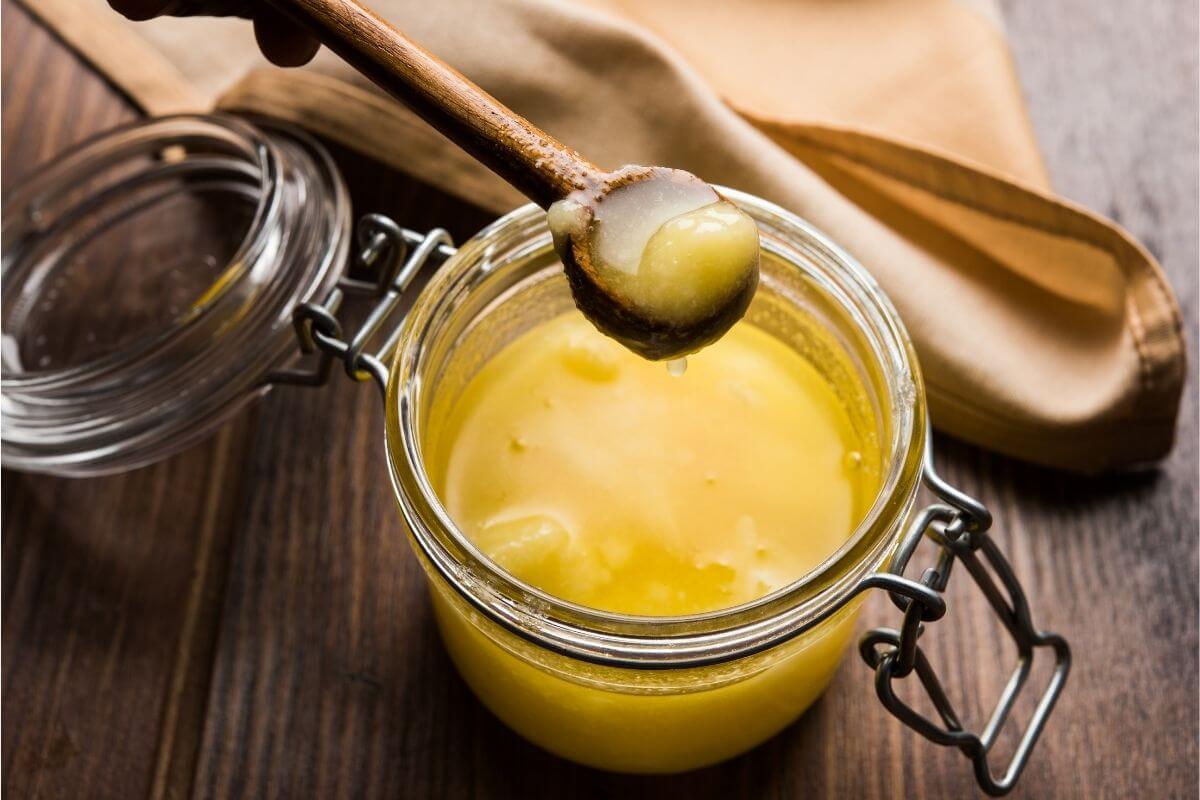 For those who don't know, ghee is actually clarified butter. This means that this particular ingredient has been heated until the milk parts and solids have separated, allowing only the fat to remain.
The solids and foam that separate from the mixture are then skimmed off, highlighting liquid gold to shine through.
Because all other milk solids have been taken away, the lovely golden brown liquid tends to take on a slightly nutty and caramel taste.
What makes ghee stand out from other fat sources is its relatively higher smoke point. As a result, this clarified butter makes for a good ingredient when cooking food at higher temperatures.
Using it also helps keep food from spoiling. On its own, ghee also had a longer shelf life compared to normal butter.
Ghee originated in India and it is widely used in the whole country. It is called a superfood primarily because it is easier for adults who are lactose intolerant to digest.
Ghee also contains high levels of vitamins A, E, and D.
It can be used for cooking meats and sauteeing food items as well as a finishing oil to add more flavor.
Best Substitutes for Ghee
1. Butter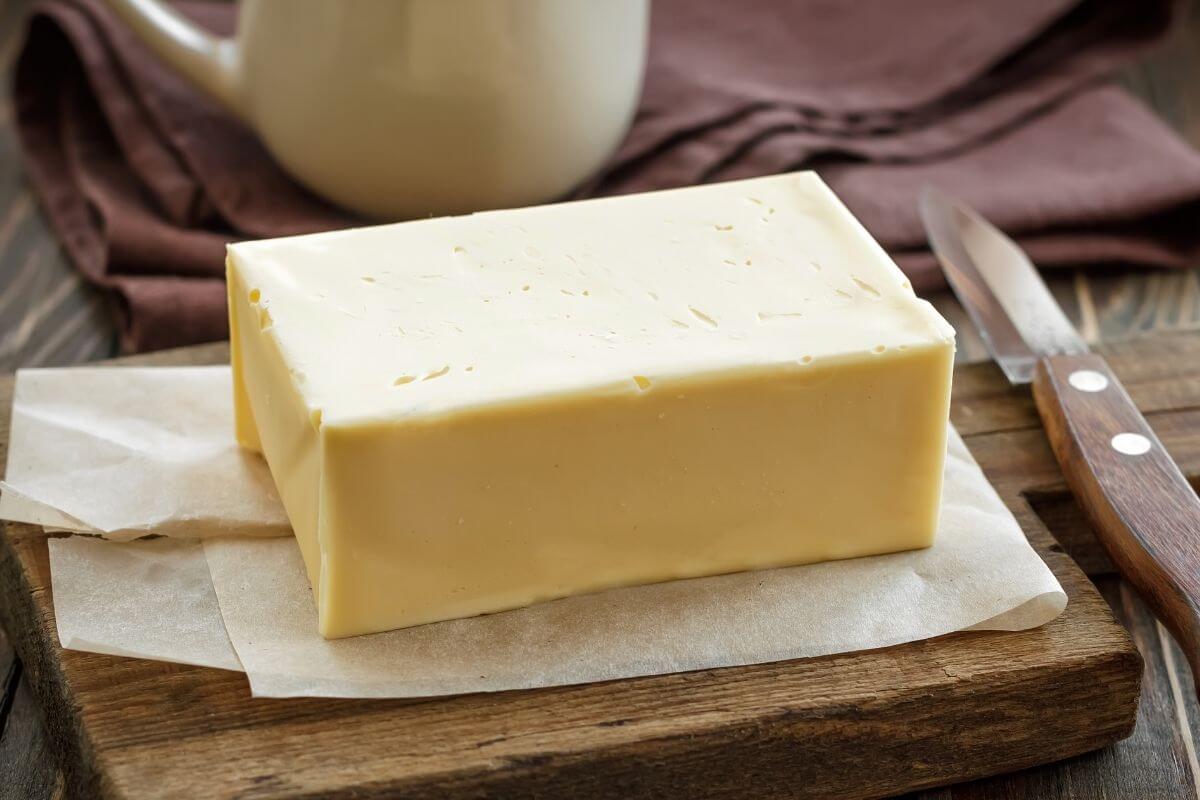 Plain, unsalted butter is a great alternative to ghee, especially for recipes that normally call for lower cooking temperatures.
In its natural state, butter has all the fatty compounds as well as milk solids, making for a creamier and more flavorful outcome.
Bear in mind, however, that butter does not have a high smoke point which can result in burning.
To avoid burning it or overbrowning your food, make sure to add some olive oil to your dish.
2. Clarified Butter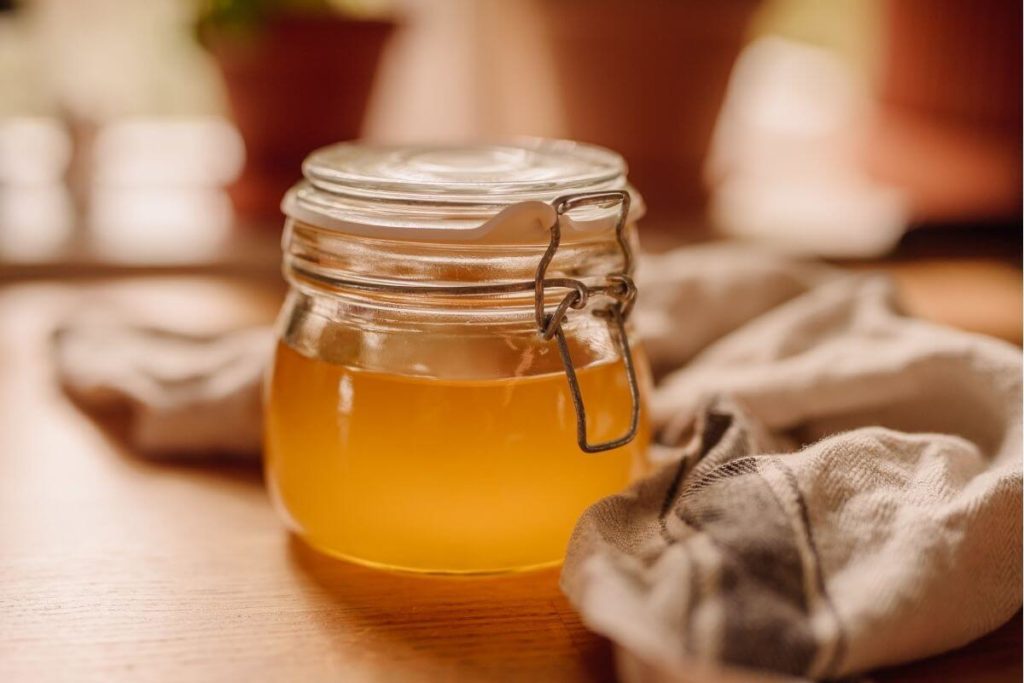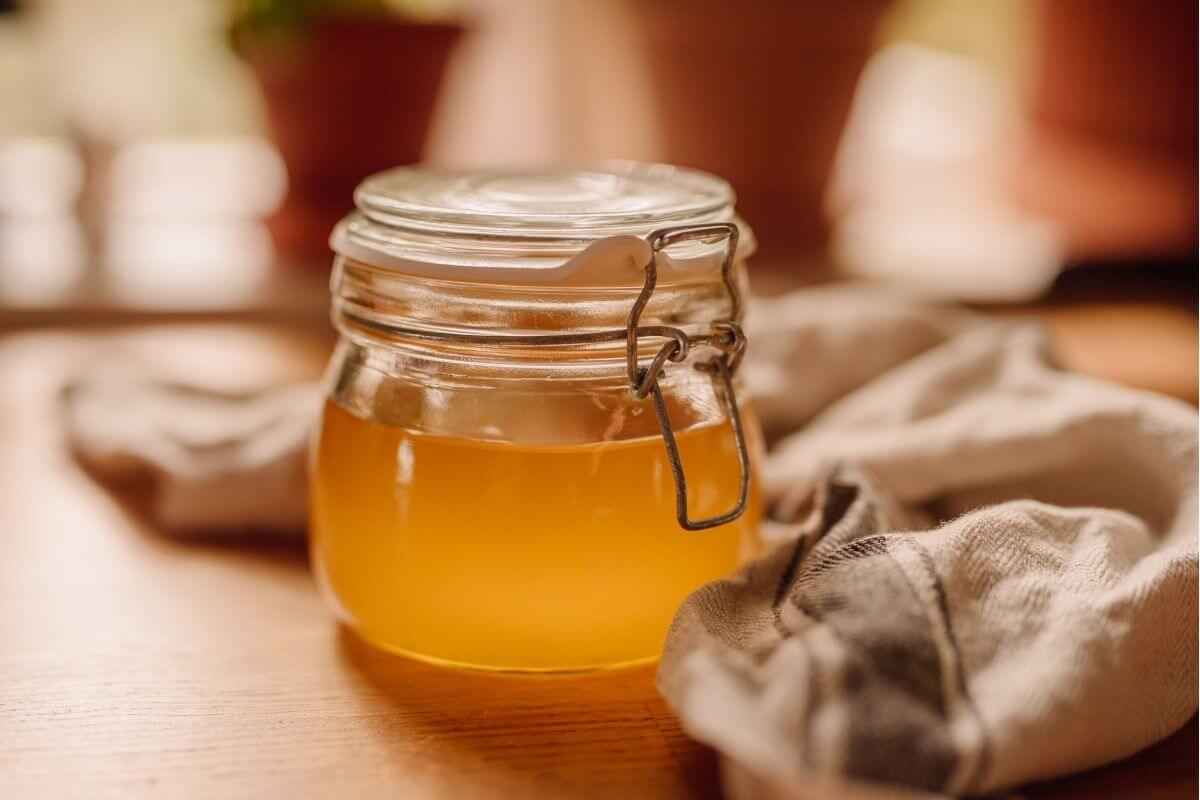 As ghee is a type of clarified butter that's been taken to the next level, you may opt to work with simply clarified butter.
However, clarified butter does not possess the same nutty and caramel-like flavor that ghee is known for.
To obtain these complex flavors, you may add some olive oil to enhance the fruity and nutty flavors.
3. Vegetable Oil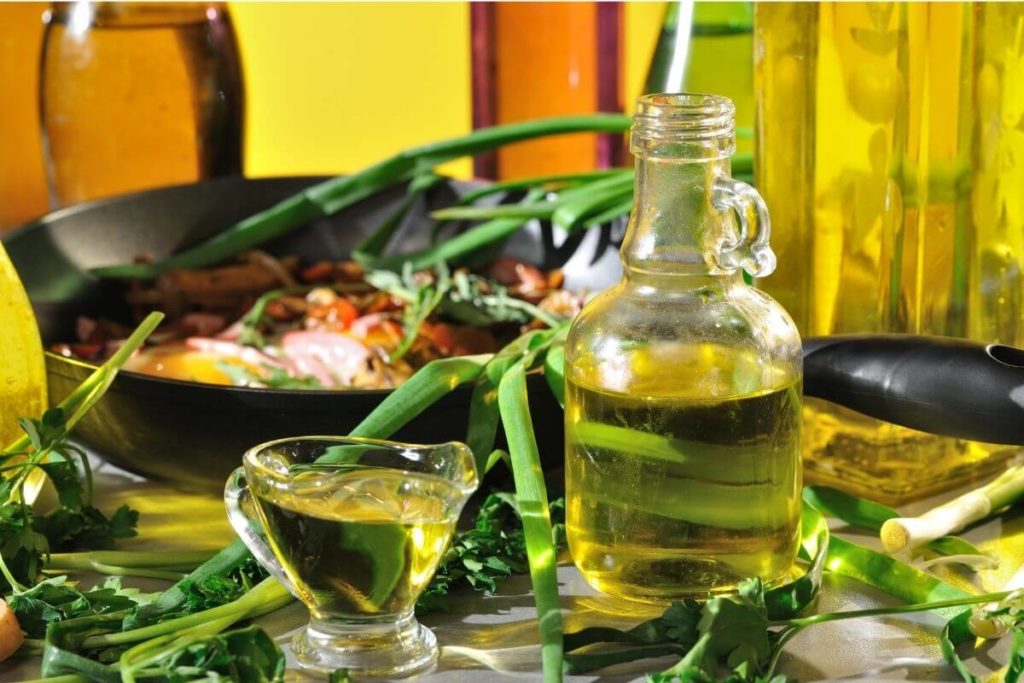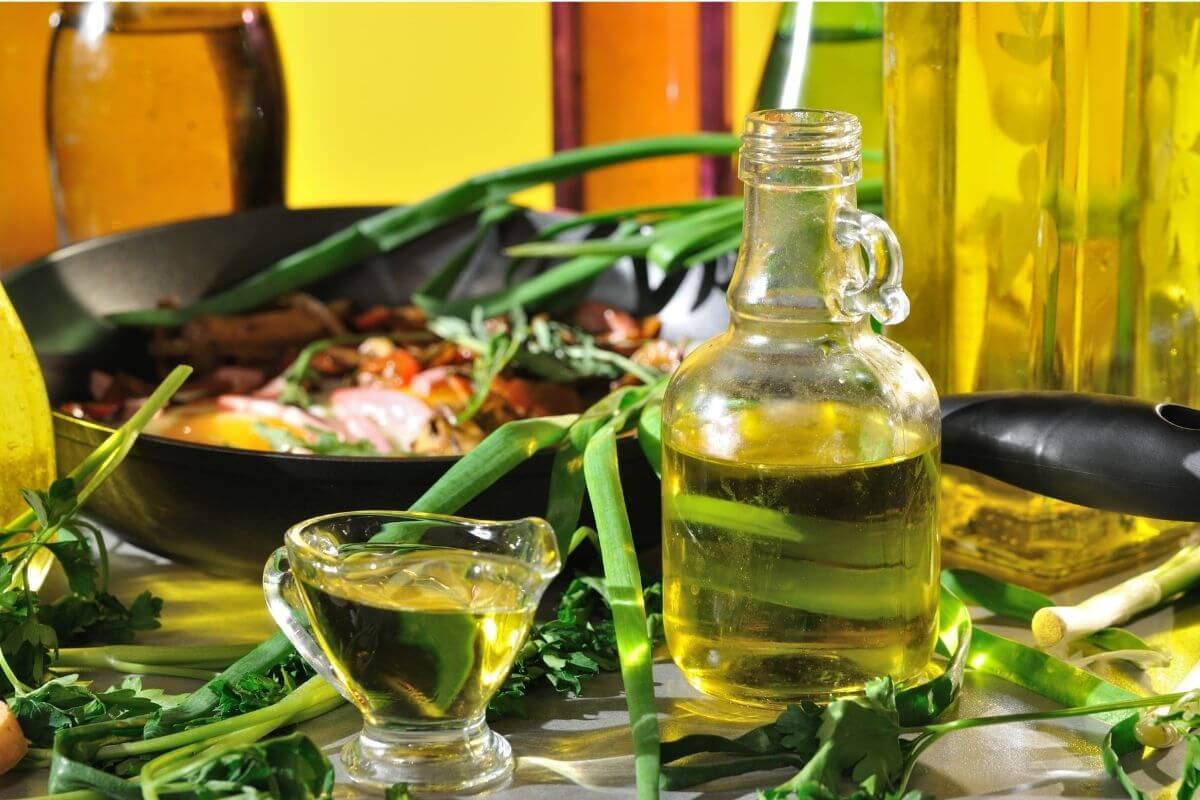 Vegetable oils are also viable substitutes because they have higher smoking and cooking points. Though neutral-tasting compared to ghee, oils such as coconut, avocado, and olive oil fare well in cooking and even frying in higher temperatures. These also add distinct flavors on their own.
For baking purposes, coconut oil is the best option as it adds a coconut taste and aroma to the dish. You can just imagine that subtle flavor in baked dishes such as biscuits and cookies.
For frying, grilling, and everything in between, a good neutral oil such as peanut or canola will make do in a pinch.
The Bottom Line
Do you intend to venture into a healthier and more active lifestyle? If so, you don't have to limit yourself to the superfood, ghee. With these ghee substitutes, you can now make your desired dish without feeling restrained by your choices.
Now that you have a number of alternatives laid out, which of these options do you think suits your palate the best? Make sure to give these a go and let us know which worked for your meals.
Print
3 Best Ghee Substitutes
Check out these great substitutes for Ghee that have been shared on Pinterest.
Instructions
Click on each link above to view the pin.
Learn more about the ingredient.
Purchase the ingredient.
Add a substitute to your recipe =)
Keywords: Best Ghee Substitutes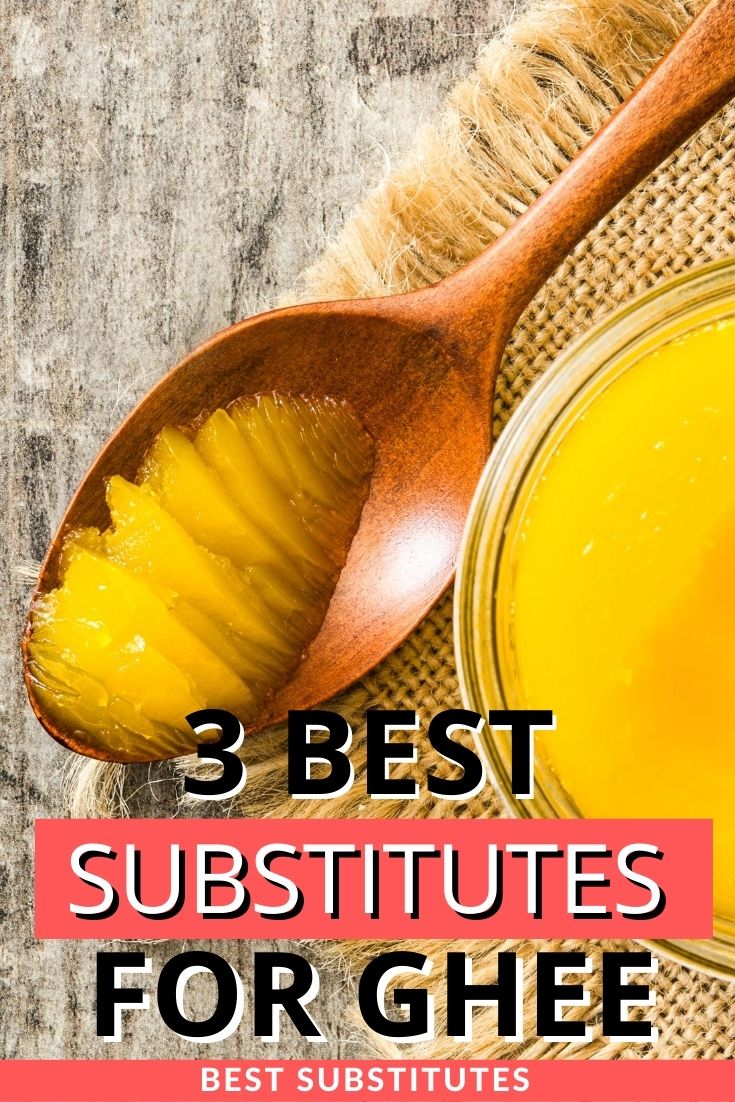 Hi, I'm Linda thanks for stopping by! We're so happy you're here. If you're a foodie and love to cook from home - you're in the right place..
LEARN MORE
Join the mailing list and receive our free newsletter!
Recipe Marker provides you with the best information about home cooking tips, recipes, ingredient substitutes and more. Check out our blog to see the latest articles.