5 Best Sage Substitutes for Cooking (Updated 2023)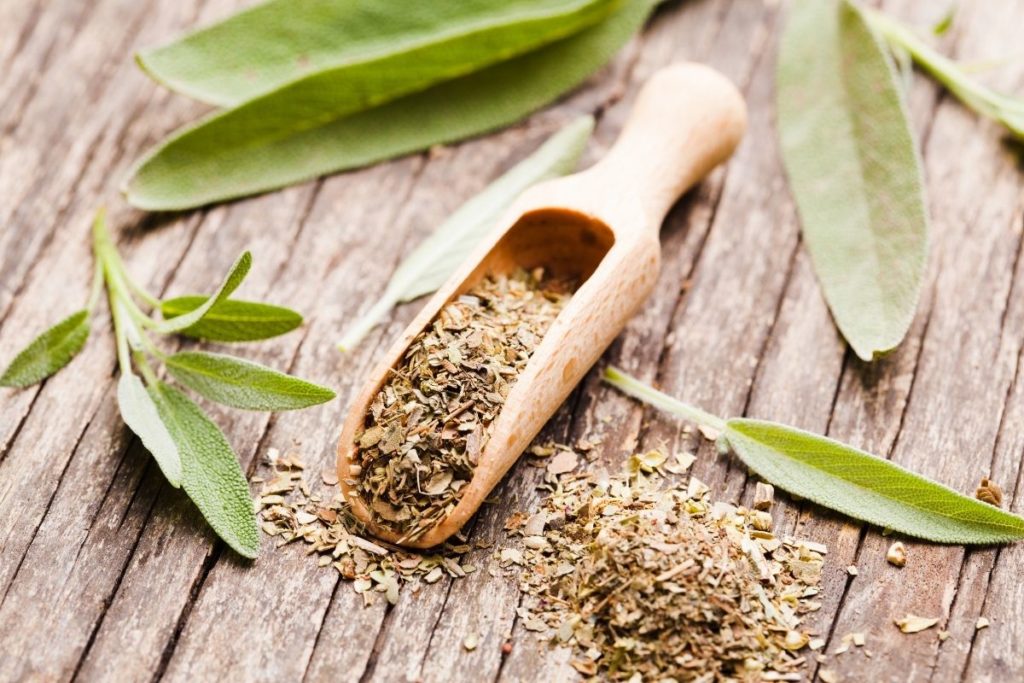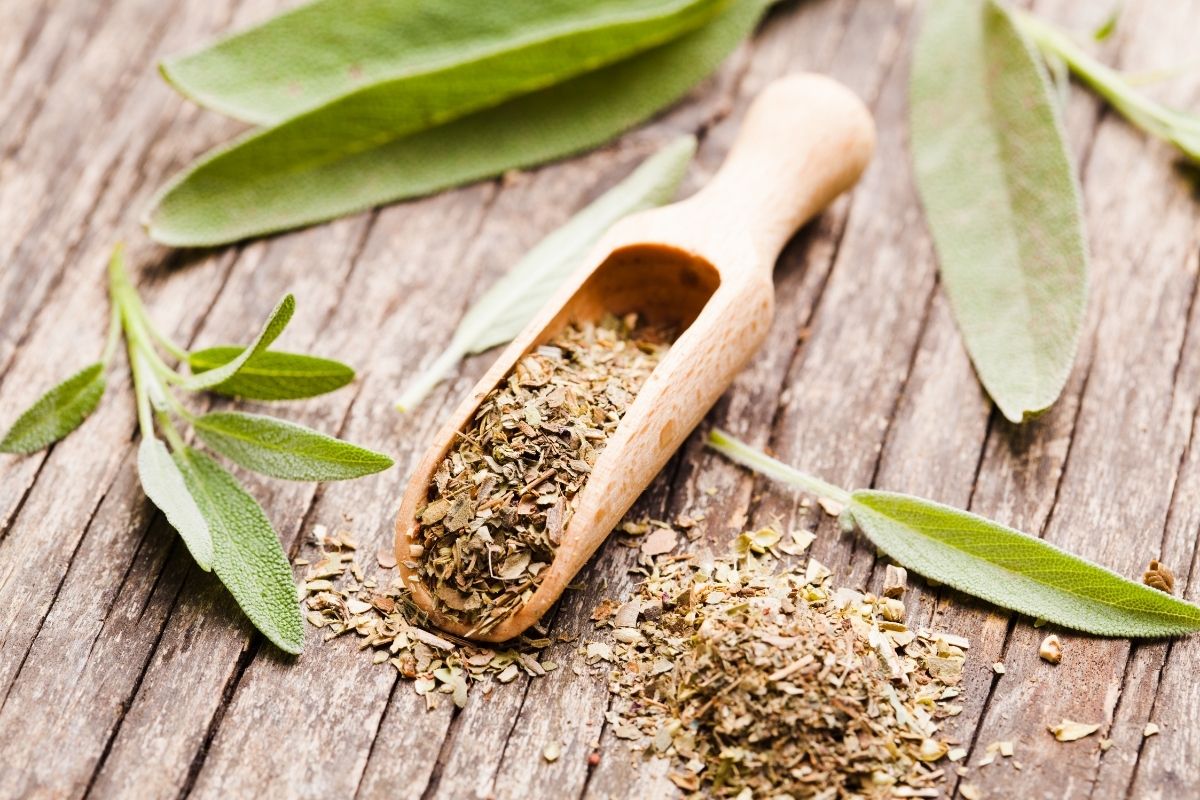 Are you looking for a good substitute for sage? We share a list of the best sage substitutes below.
A wide range of recipes requires the rich taste of sage. If you've run out of sage or can't find it at the grocery store, this article will share some sage substitutes you can use.
Sage is a favorite ingredient used in stuffing and savory dishes. Sage is an herb known for its earthy taste and strong aroma.
Best Sage Substitutes
1. Marjoram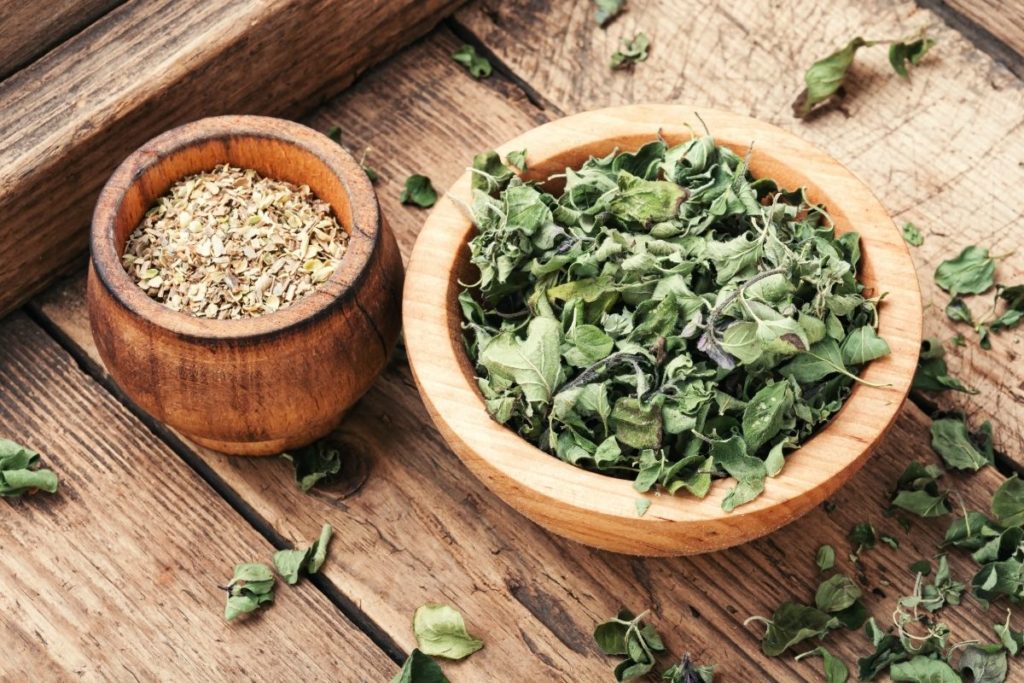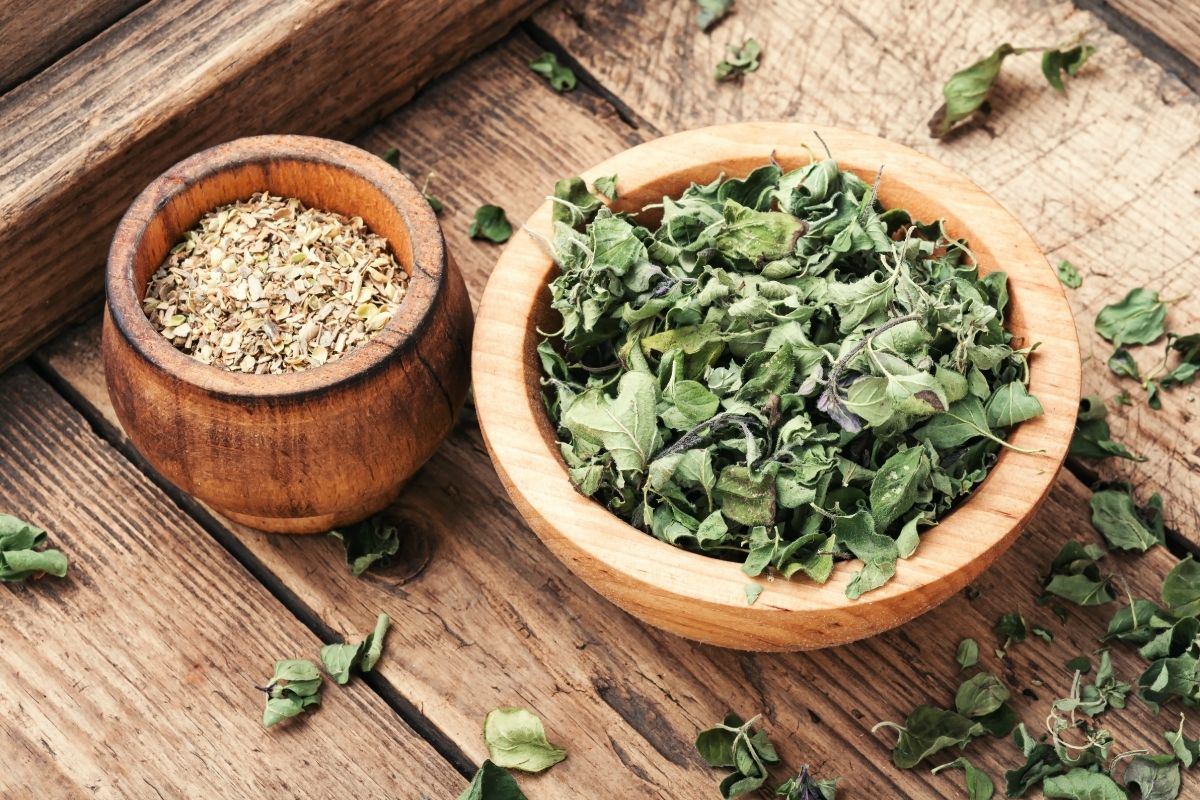 Marjoram is a part of the mint family. Since it is related to sage, it has similar flavor profiles to other mint family herbs such as basil and thyme.
This herb blends well with any kind of meat. It has a savory flavor, like sage but with a pine and citrus taste.
You can use both fresh or dried marjoram. But, keep in mind that, unlike sage, marjoram's taste does not hold up well during long cooking.
Thus, marjoram fits well as a sage alternative in recipes that call for seasoning near the end or use as a garnish. You can use the same quantity of marjoram as you would sage in your recipe.
2. Poultry Seasoning
This is a spice mix often used to season chicken and turkey. Since poultry seasoning contains sage, it makes an impressive sage alternative.
Rosemary, thyme, marjoram, savory, and parsley are common additions to its ingredients.
Also, you can use poultry seasoning in the stuffing. Instead of the dried sage called for in your recipe, use the same quantity of poultry seasoning.
Or add a teaspoon of poultry seasoning for each tablespoon of fresh sage requested in the recipe.
3. Rosemary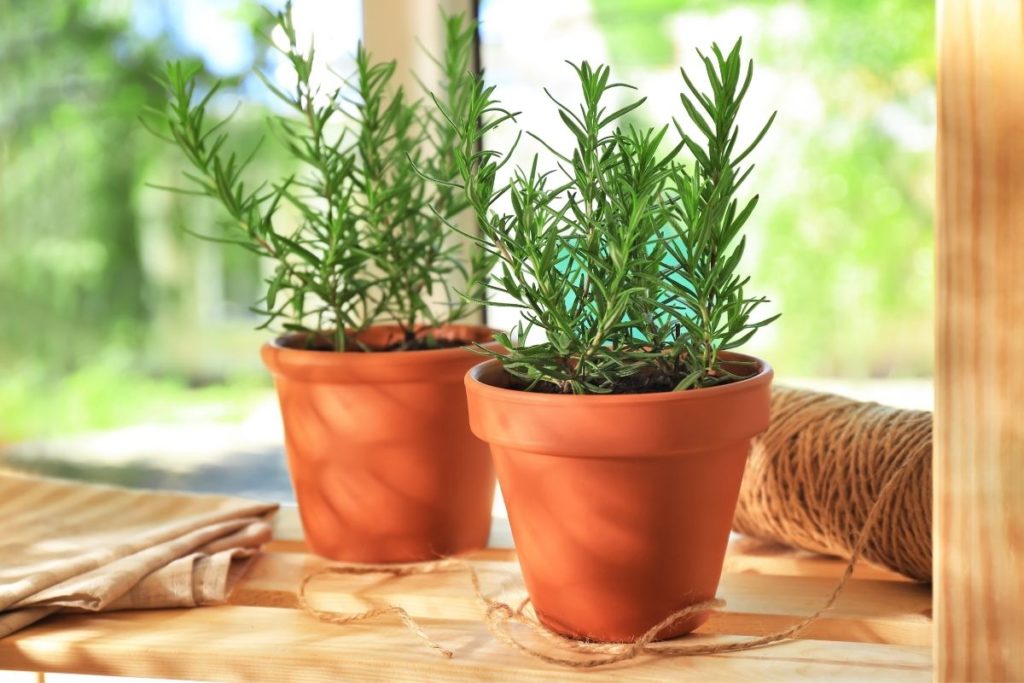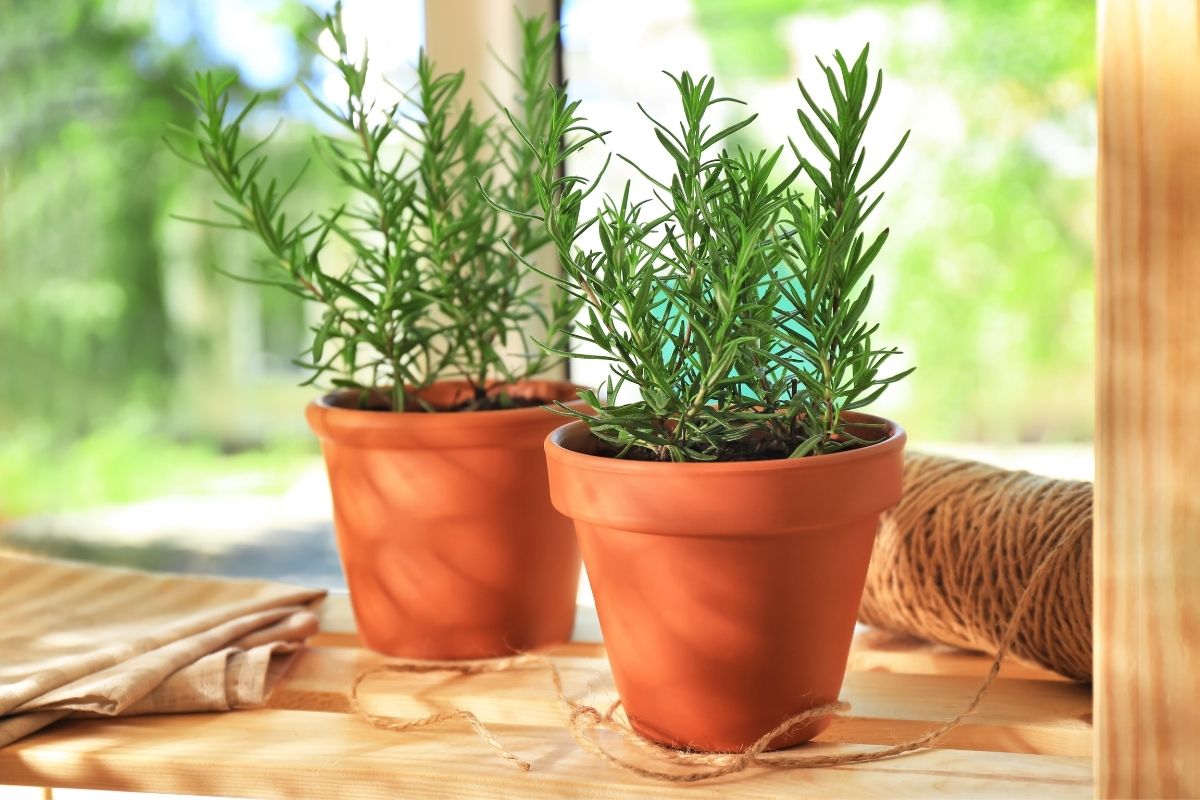 Rosemary leaves resemble pine needles and have a citrus and pine taste. This Mediterranean herb is famous all over the world.
It has a strong and distinct aroma that can easily dominate other herbs and spices.
It also works well for meats. Just use a third of the amount of rosemary that your recipe specifies for sage.
4. Savory
Savory, like the other sage replacement herbs, is often used to season poultry and stuffing.
It has a peppery taste close to sage. You can get outstanding results if you replace it with an equal amount of the sage required.
This herb is less popular and is not included in the mint family. In Canada, though, savory is common. Cooks use it for poultry. Herbes de Provence also has it as one of its herbs.
Summer savory and winter savory are the two types of savory. Winter is the most popular and commonly used. Summer has a mildly bitter taste, but otherwise, the flavor is quite similar.
The flavor of savory is identical to marjoram and thyme, which is mild and delicate. When substituting savory for sage, use the same quantity as the recipe asks for.
5. Thyme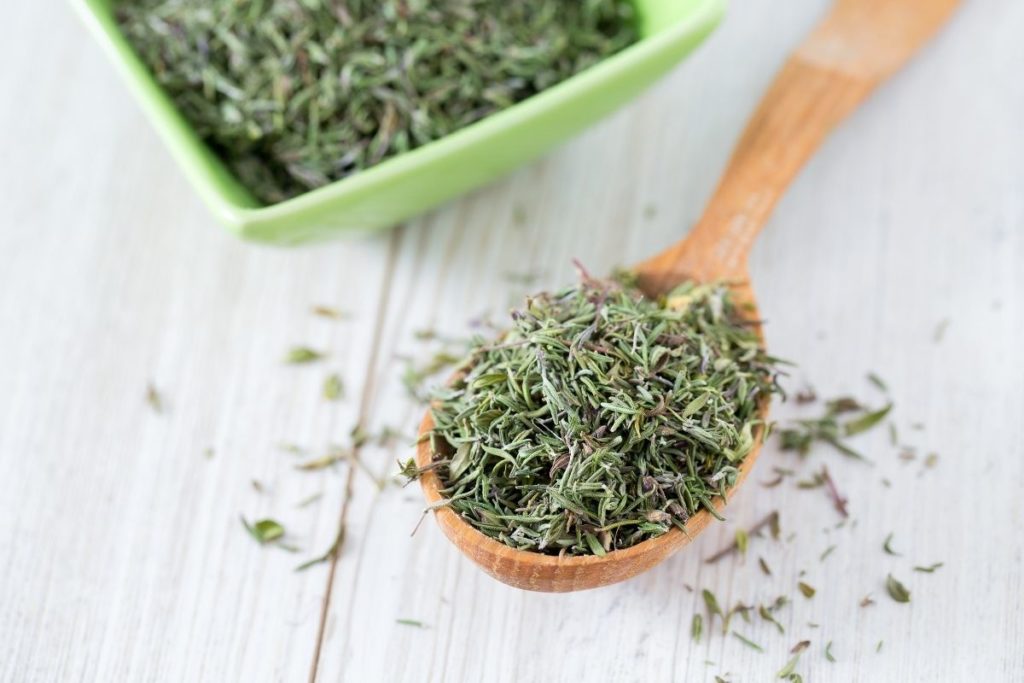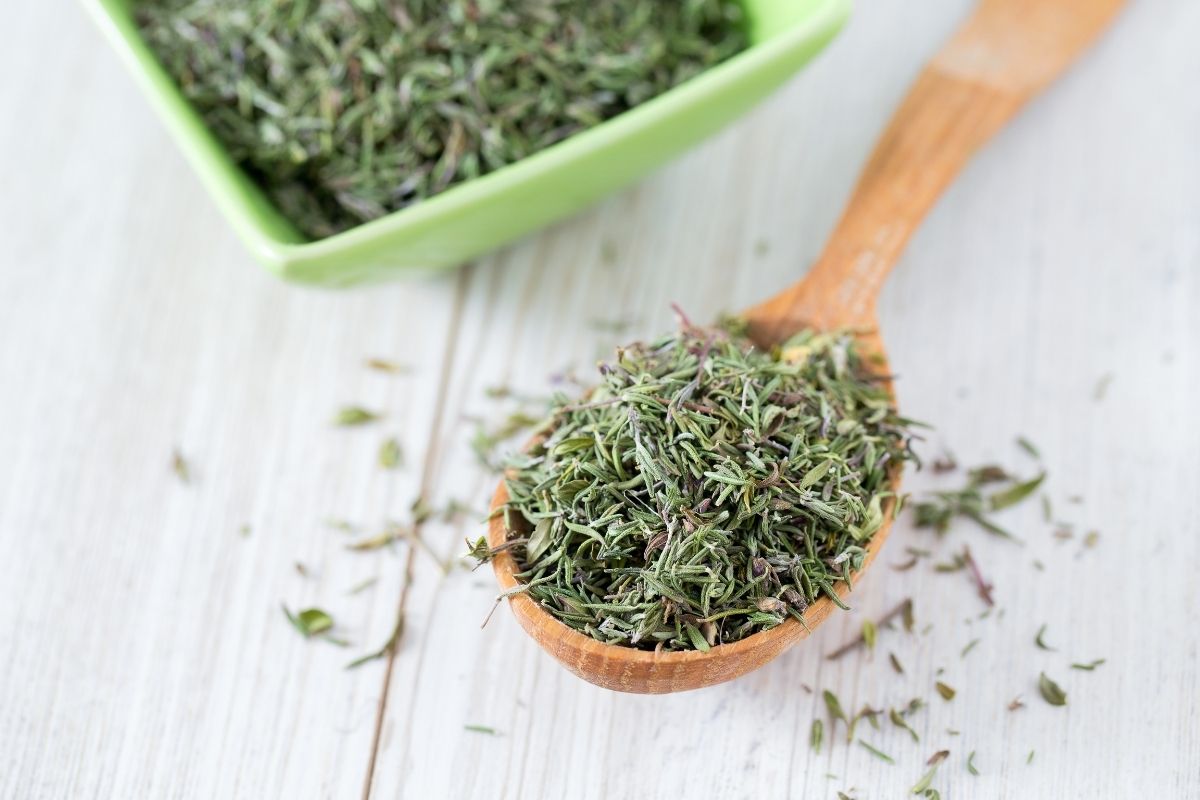 Thyme is also part of the mint family. It is an aromatic herb with an earthy taste and citrus or mint hints depending on the variety.
It is popular in Mediterranean cooking and can season a variety of meats and vegetables. You can even use it in tomato-based pasta sauces.
Another essential attribute of thyme is that it can handle long cooking times, making it suitable for dishes that must require braising for many hours.
You may use either fresh or dried thyme. Though fresh is preferred when substituting for sage. You will need the same amount of thyme as a sage in the recipe.
What Is Sage?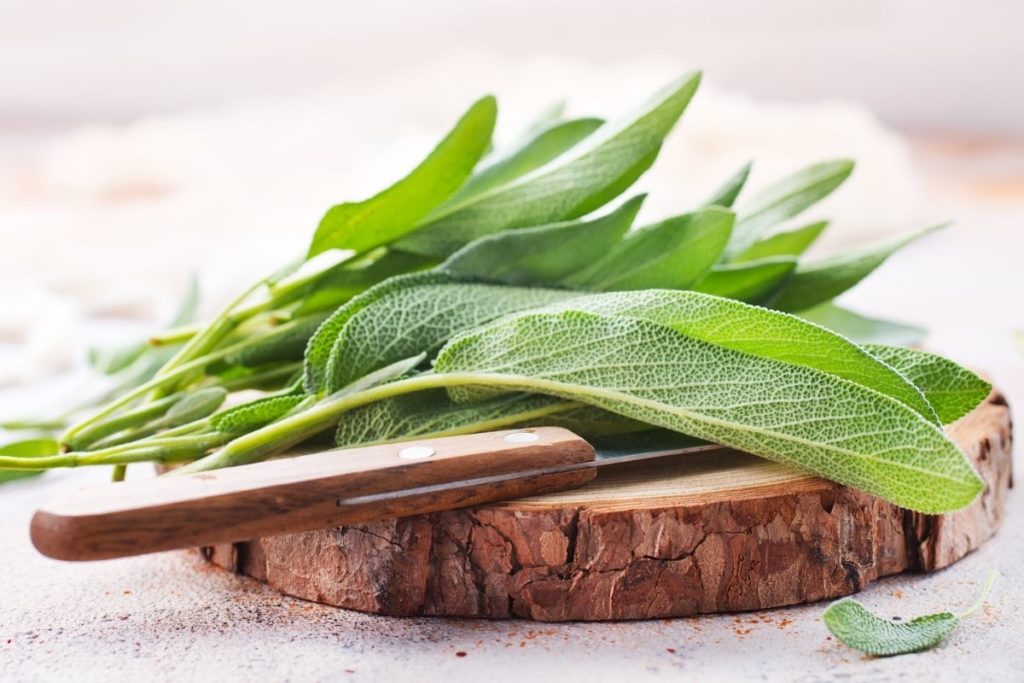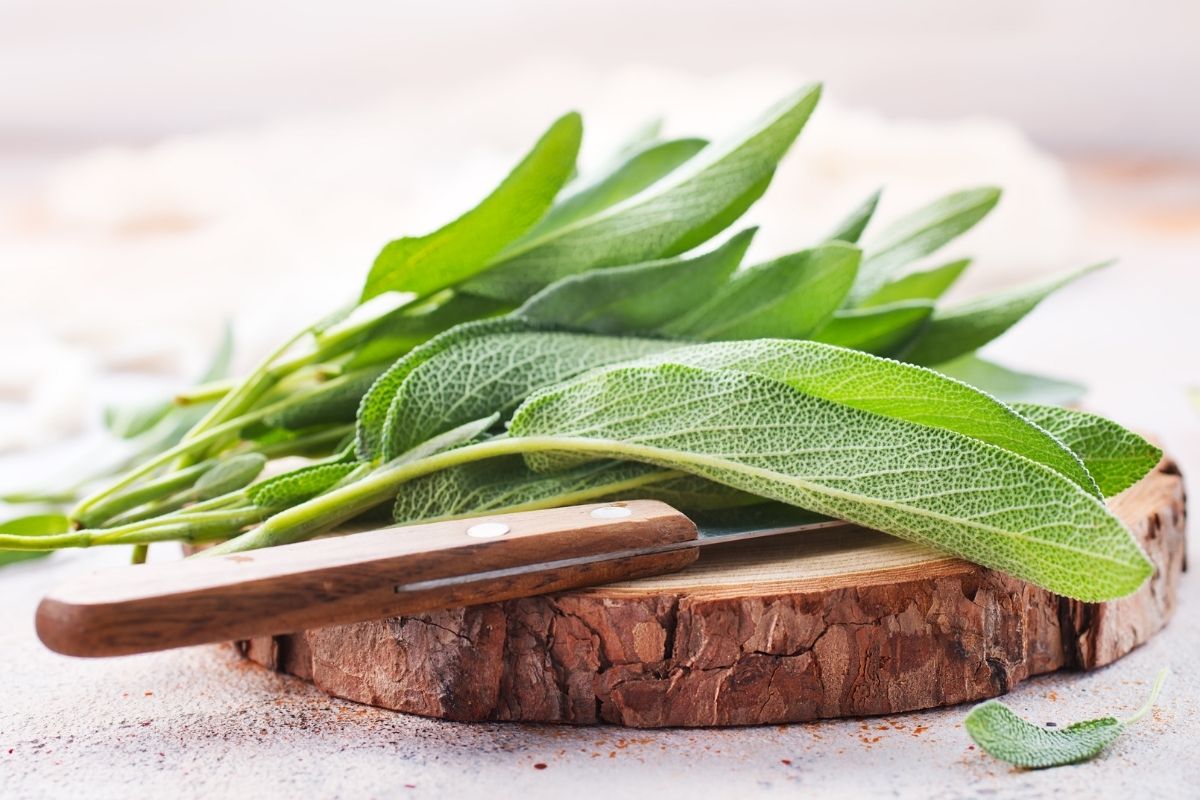 Sage is a kind of evergreen shrub that belongs to the mint family. Sage has long been used as a culinary and medicinal herb. It comes in three different forms: fresh, dried/rubbed, and ground.
Sage has origins in the Mediterranean and was one of the most essential herbs of the time. It is well-known among cooks for its versatility as a seasoning for various food such as poultry, pasta, and vegetable dishes.
Also, sage is an excellent source of vitamin K, vitamin A, calcium, fiber, iron, zinc, and thiamin, among others. It also contains a lot of vitamins B, C, and E. The herb is rich in antioxidants, which can assist with memory and brain performance.
Above we shared some other herbs and spices with comparable qualities that can serve as substitutes for sage.
The Bottom Line
If you do not have any sage in your kitchen, worry not. You can substitute sage with a variety of other ingredients.
Simply choose from the list of herbs and spices provided above and proceed with your cooking.
Print
5 Best Sage Substitutes
Check out these great substitutes for Sage that have been shared on Pinterest.
Instructions
Click on each link above to view the pin.
Learn more about the ingredient.
Purchase the ingredient.
Add a substitute to your recipe =)
Keywords: Best Sage Substitutes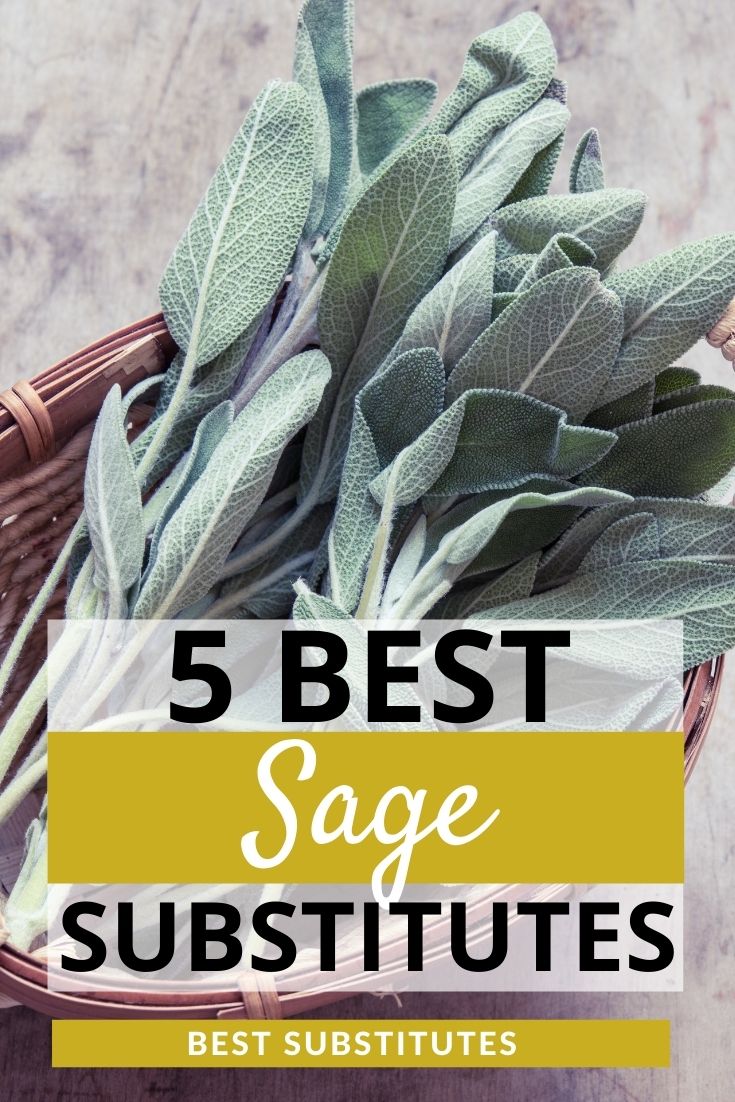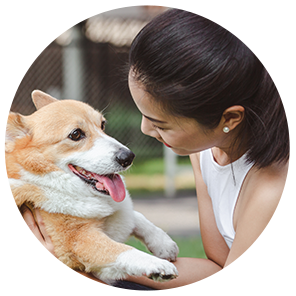 Hi, I'm Linda thanks for stopping by! We're so happy you're here. If you're a foodie and love to cook from home - you're in the right place..
LEARN MORE
Join the mailing list and receive our free newsletter!
Recipe Marker provides you with the best information about home cooking tips, recipes, ingredient substitutes and more. Check out our blog to see the latest articles.