8 Best Substitutes for Sun-Dried Tomatoes (Updated 2023)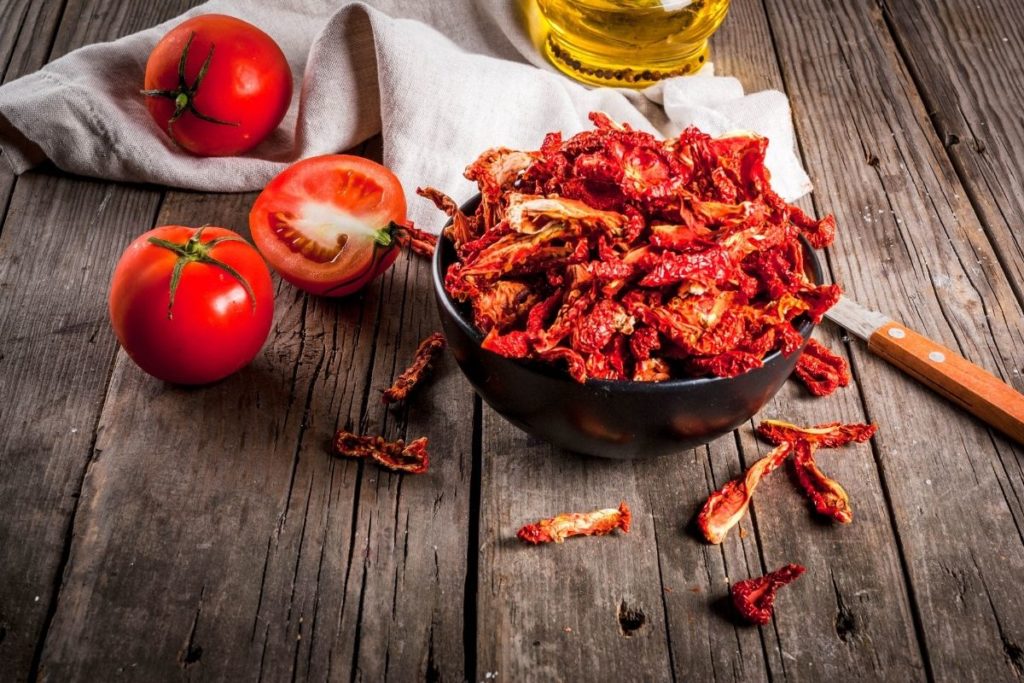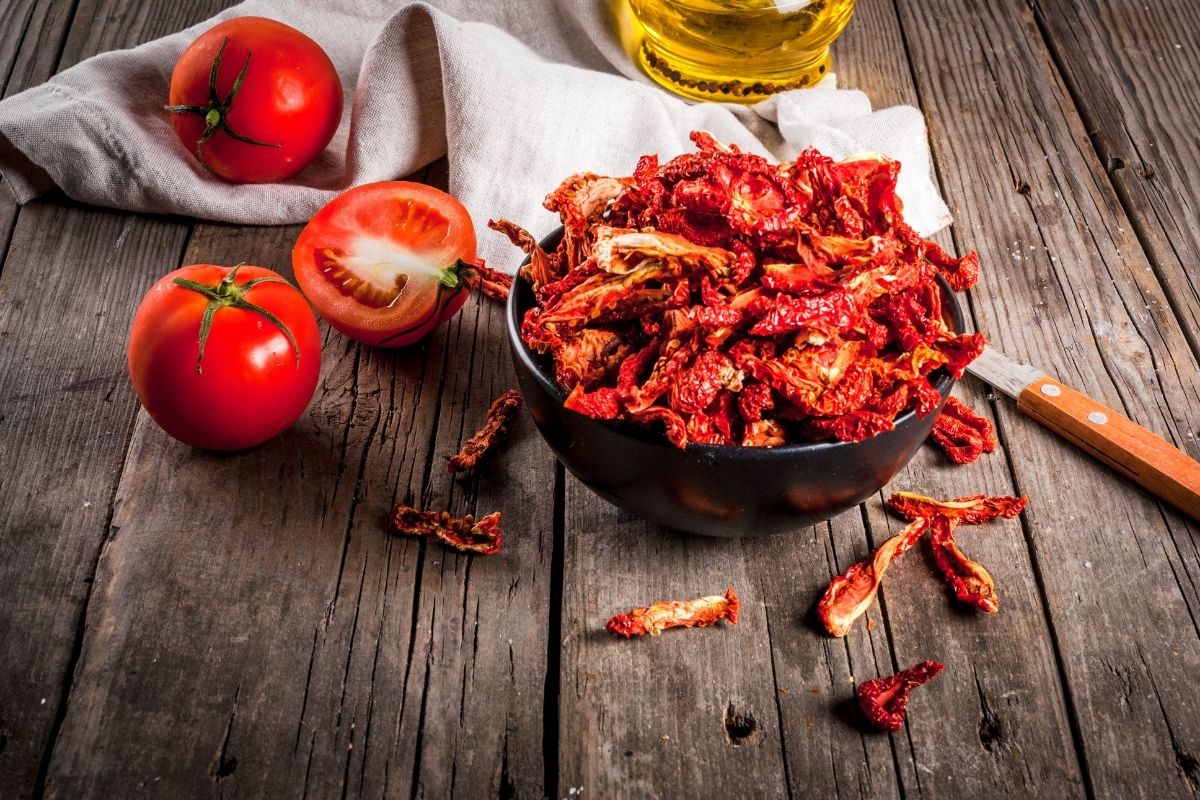 Are you searching for substitutes for sun-dried tomatoes? Look no further because this article has several options which will allow you to complete any recipe if sun-dried tomatoes are not available.
Sun-dried tomatoes have a blast of sweet-tart taste and a chewy texture. They taste great in pasta, salads, stews, stir-fries, and plenty of other dishes.
Check out the ingredients listed below that will deliver similar results in your recipes.
Best Sun-Dried Tomato Substitutes
1. Fresh Tomatoes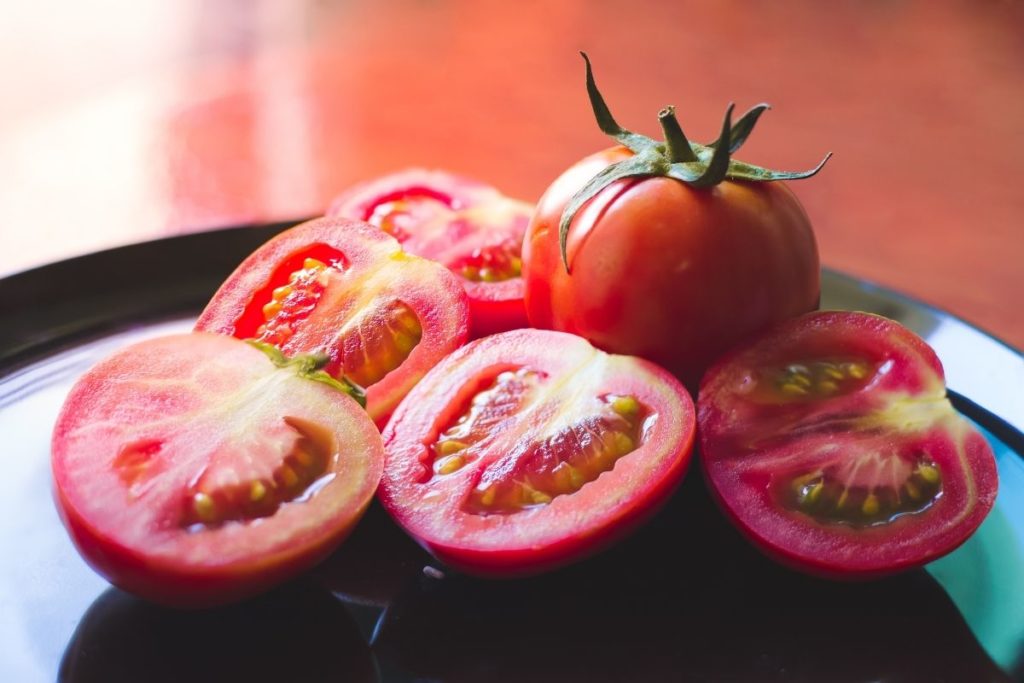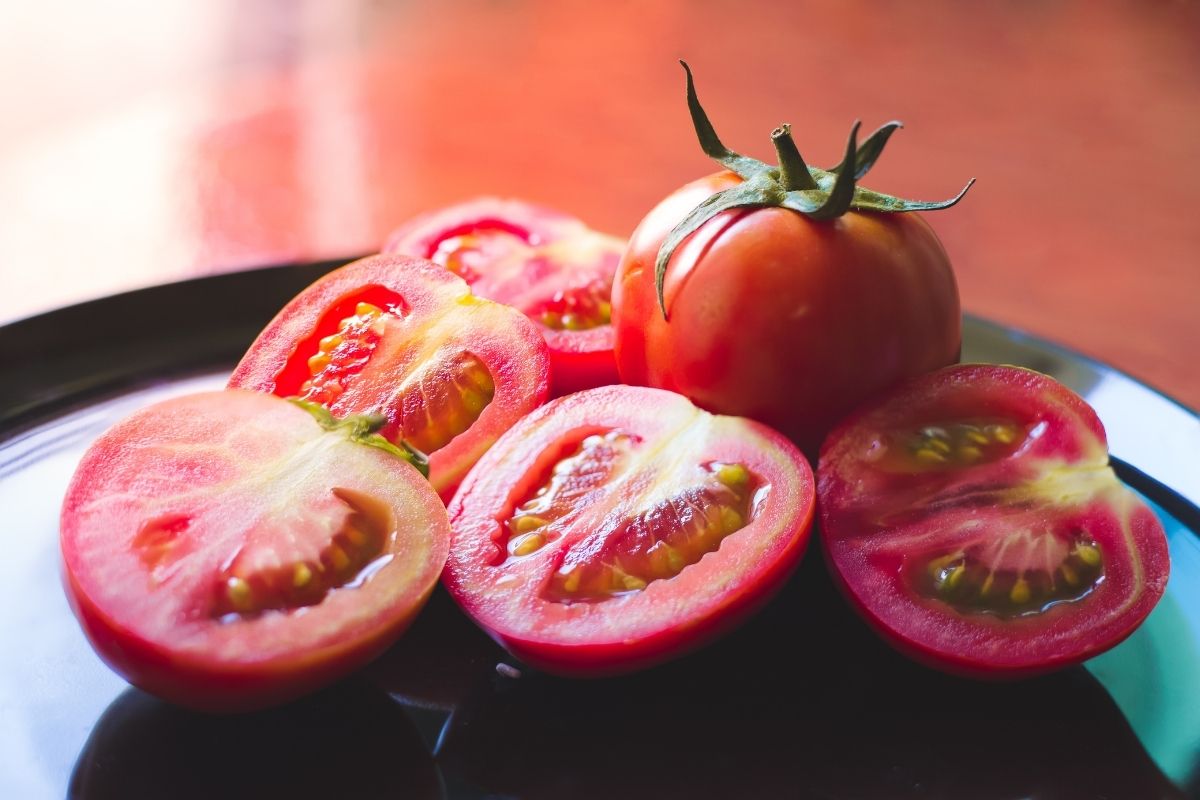 Chop up some fresh tomatoes. They are the most basic component of your missing ingredient, making them an outstanding sun-dried tomato alternative.
Tomatoes are an excellent source of vitamins and contain 95% water. Several types of tomatoes are available depending on your recipe and the result you want to create.
If you want to substitute fresh tomatoes for sun-dried tomatoes, note that fresh tomatoes have a milder flavor.
This ingredient suits you if you dislike the taste or texture of sun-dried tomatoes. Otherwise, you can just add some lemon juice to improve the acidity and flavor of your dish.
2. Canned Tomatoes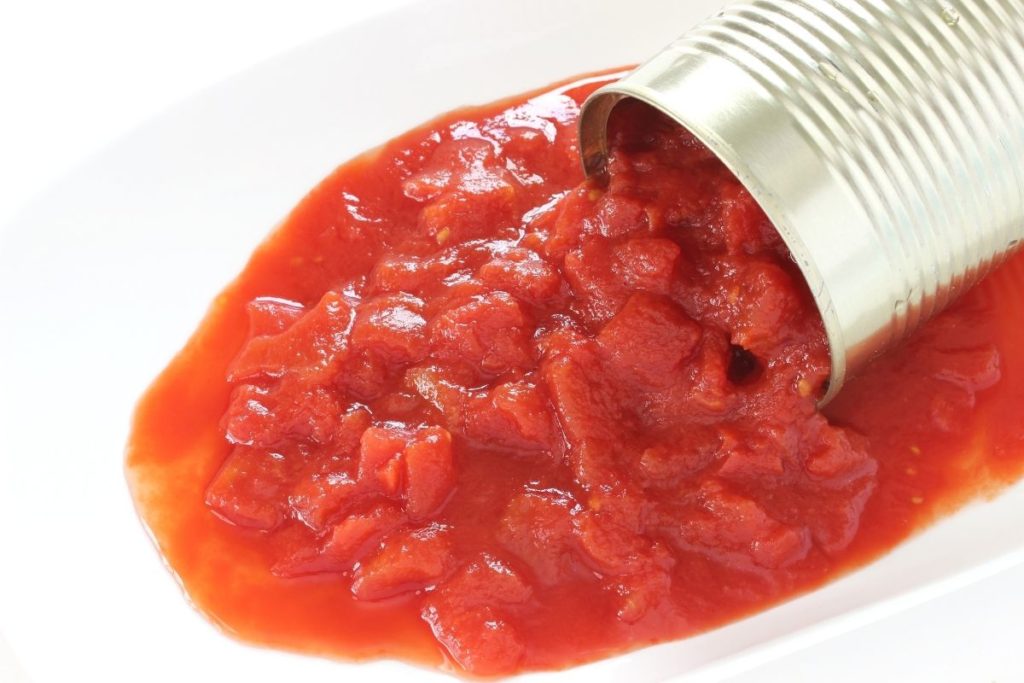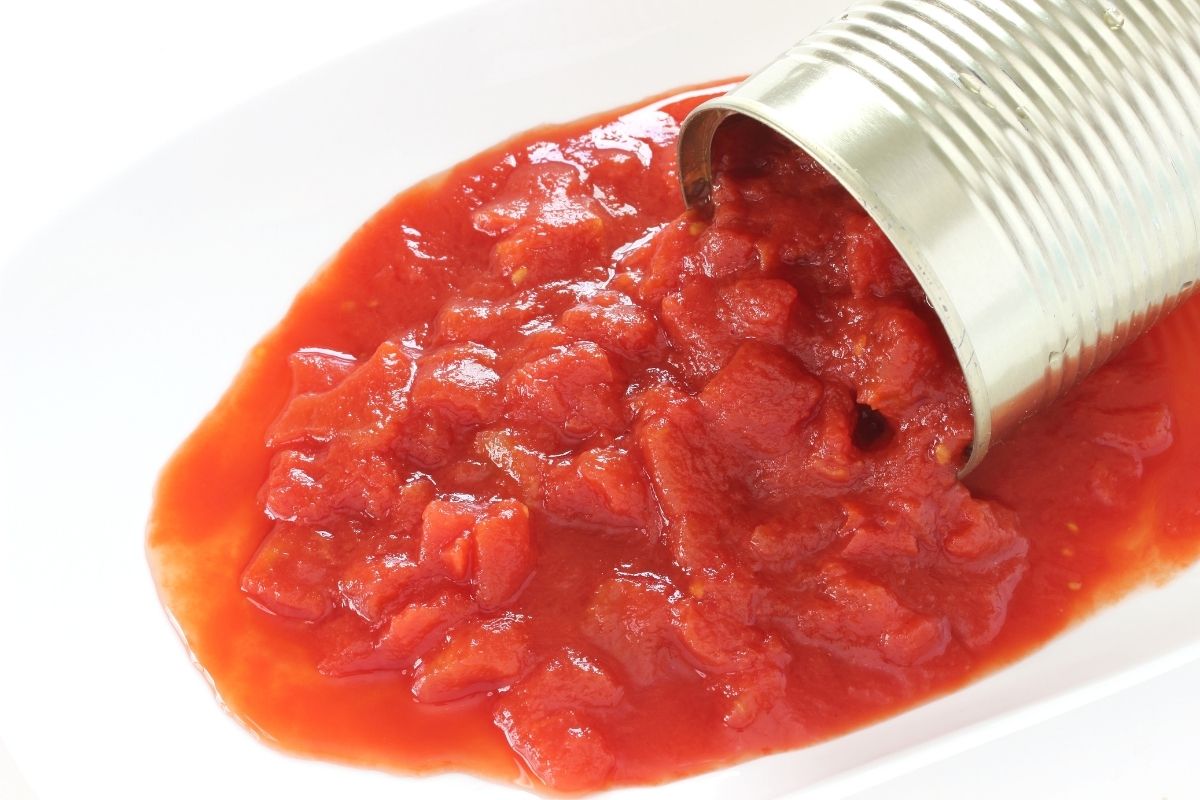 Tomatoes in a can? Yes, canned tomatoes can take the place of sun-dried tomatoes. Their flavors are very close, but canned tomatoes are a little milder than sun-dried tomatoes.
Also, canned tomatoes make a thinner sauce, but you can quickly remedy this by adding tomato paste or puree.
To swap sun-dried tomatoes with canned tomatoes, use 3/4 cup drained canned tomatoes for every 1/4 cup sun-dried tomato.
Canned tomatoes, like sun-dried tomatoes, are harvested just when they are at their ripest and most flavorful. Thus, the balanced acidity and sweetness are retained, making them a great option for year-round use.
3. Tomato Paste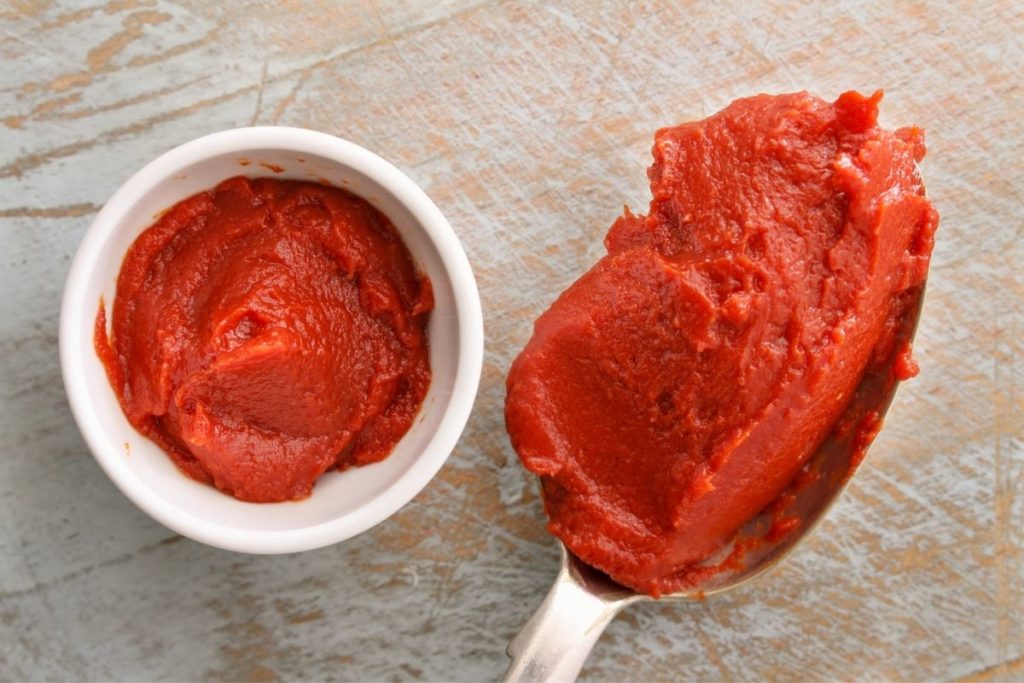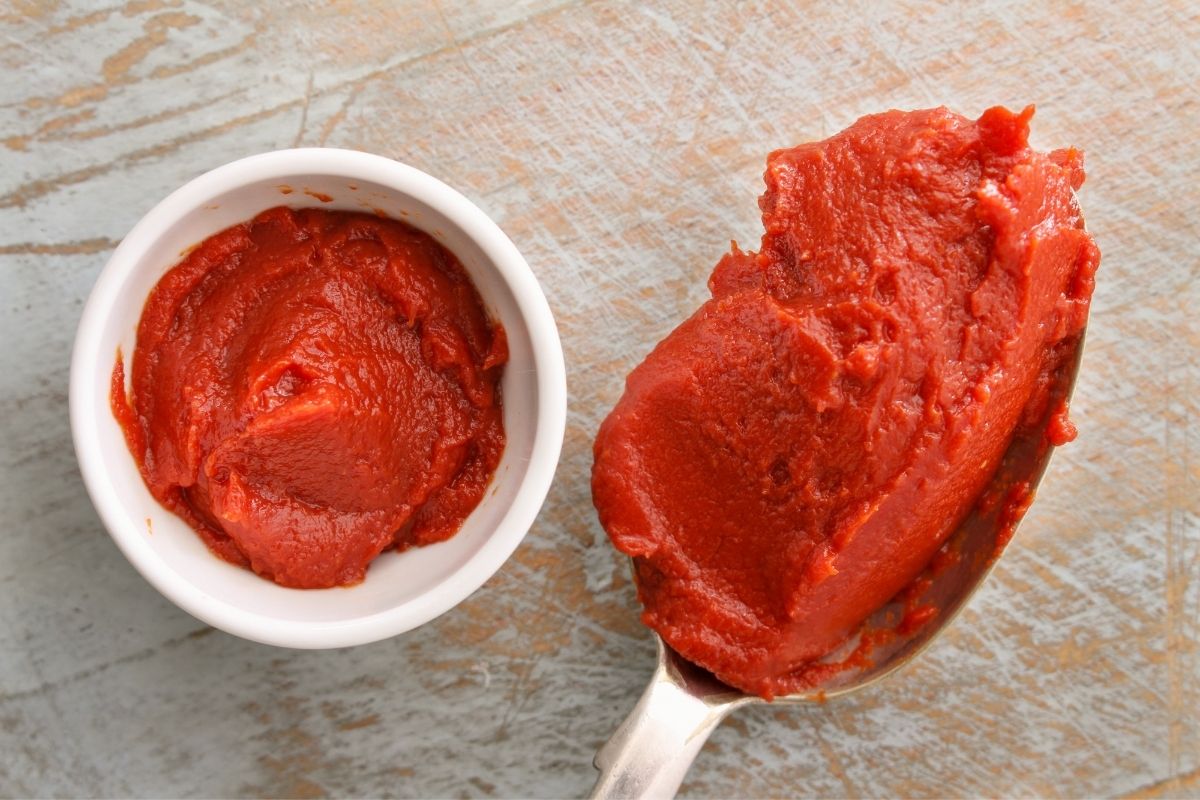 Do you have tomato paste on hand? It also works well as a stand-in for sun-dried tomatoes. You can use tomato paste in recipes such as sauces and soups that need a strong taste and a dense texture.
As a substitute, use 1 tablespoon of tomato paste for every 5 sun-dried tomatoes.
You can double the amount of tomato paste if you want a richer, stronger taste. If you need to thicken a sauce, you can also use tomato paste.
4. Tomato Puree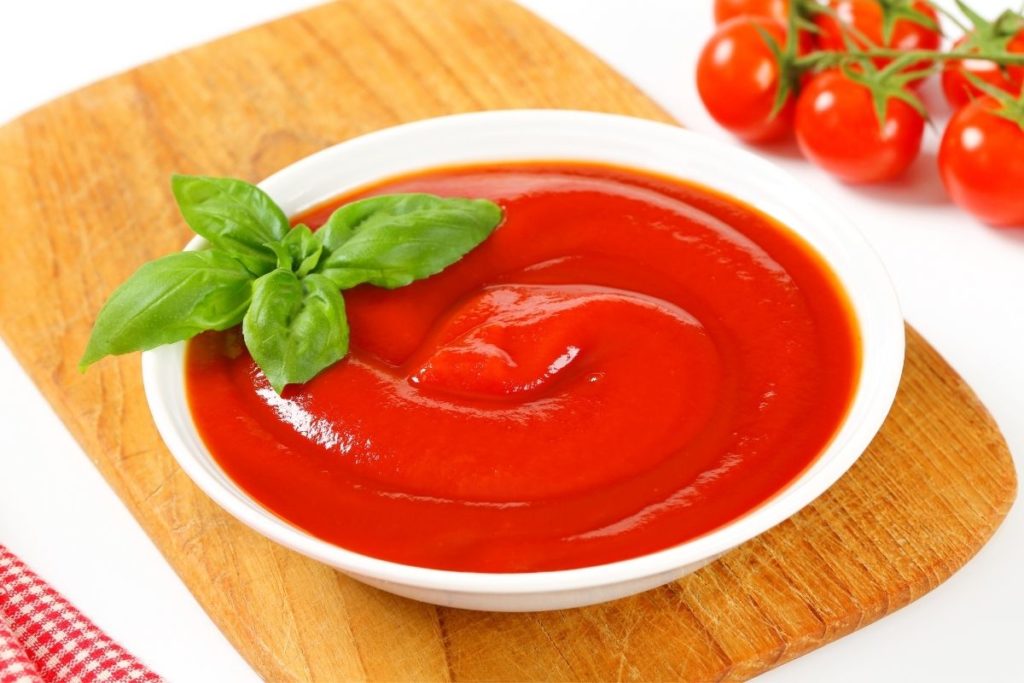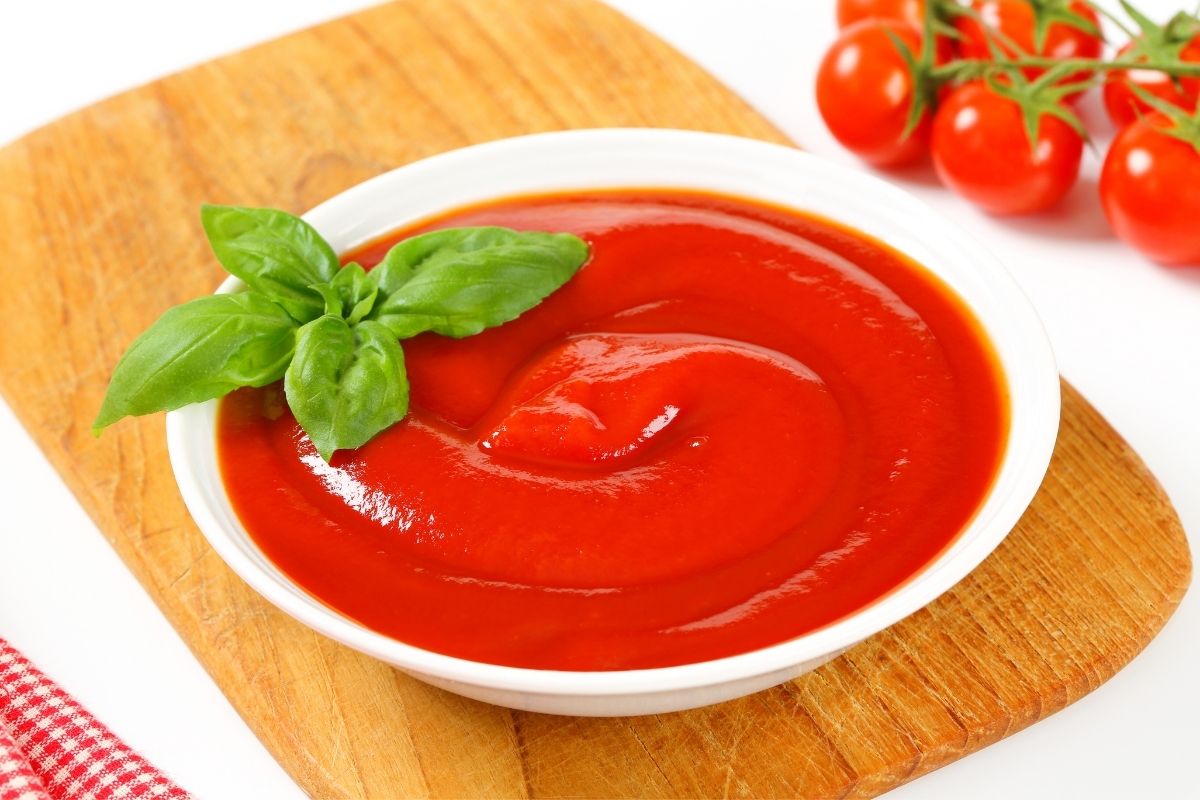 Consider using tomato puree in your recipes that call for sun-dried tomatoes. It has a strong tomato flavor that resembles sun-dried tomatoes.
It is a fine substitute in soups, stews, and other dishes that need a taste of tomatoes but not the texture.
Tomato puree is a thick liquid produced by cooking and straining tomatoes, in the same way, tomato paste and tomato sauce are made.
In terms of consistency, tomato puree is thicker than tomato sauce but thinner than tomato paste. It has a much stronger taste than sun-dried tomatoes as well.
5. Tomato Powder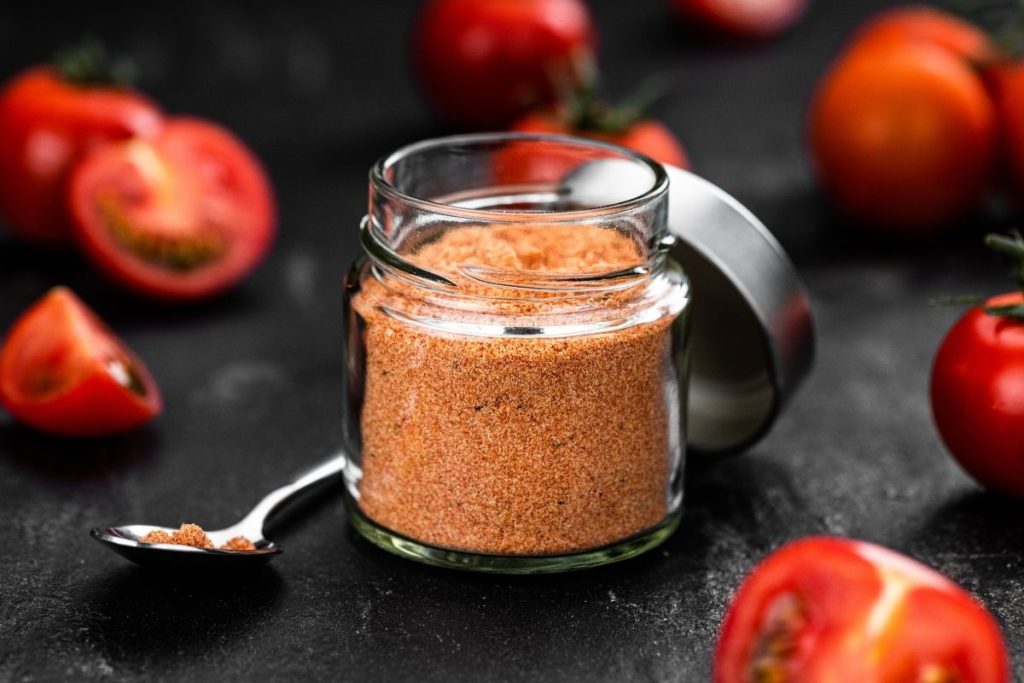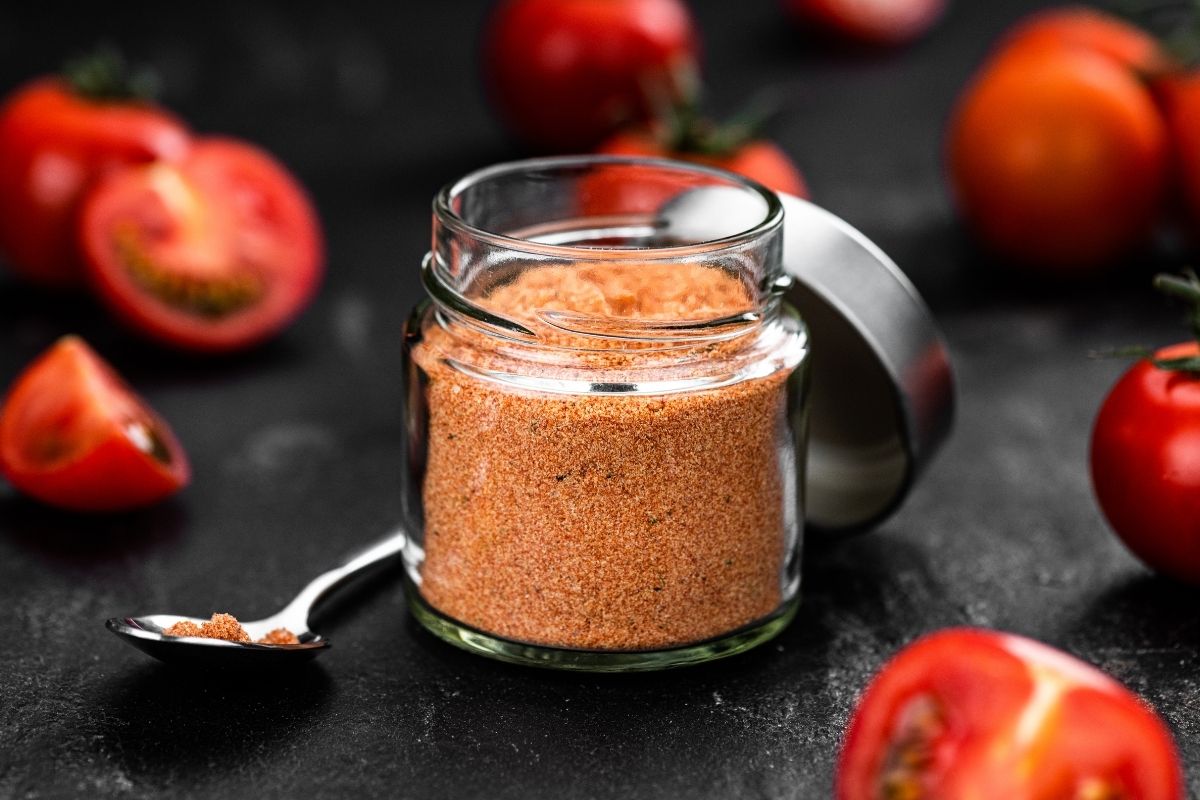 How about a powder replacement for sun-dried tomatoes? Tomato powder is the best option. Both ingredients come from dehydrated tomatoes, so their color, taste, and texture are strikingly similar.
You can use tomato powder in any recipe that calls for tomatoes, whether in sauce or powder form.
6. Homemade Sun-Dried Tomatoes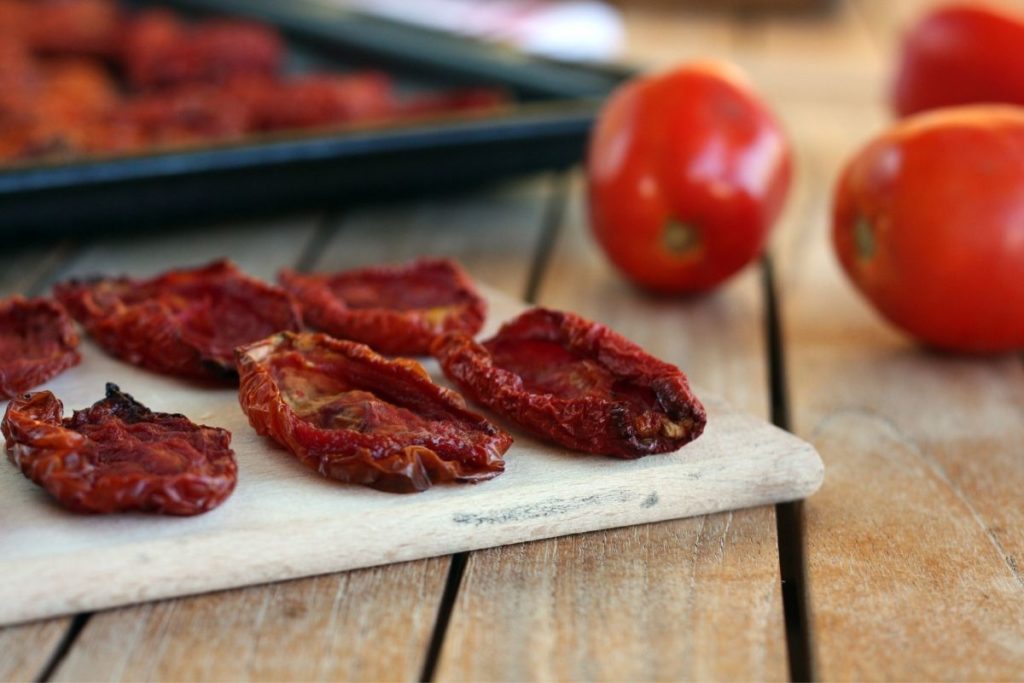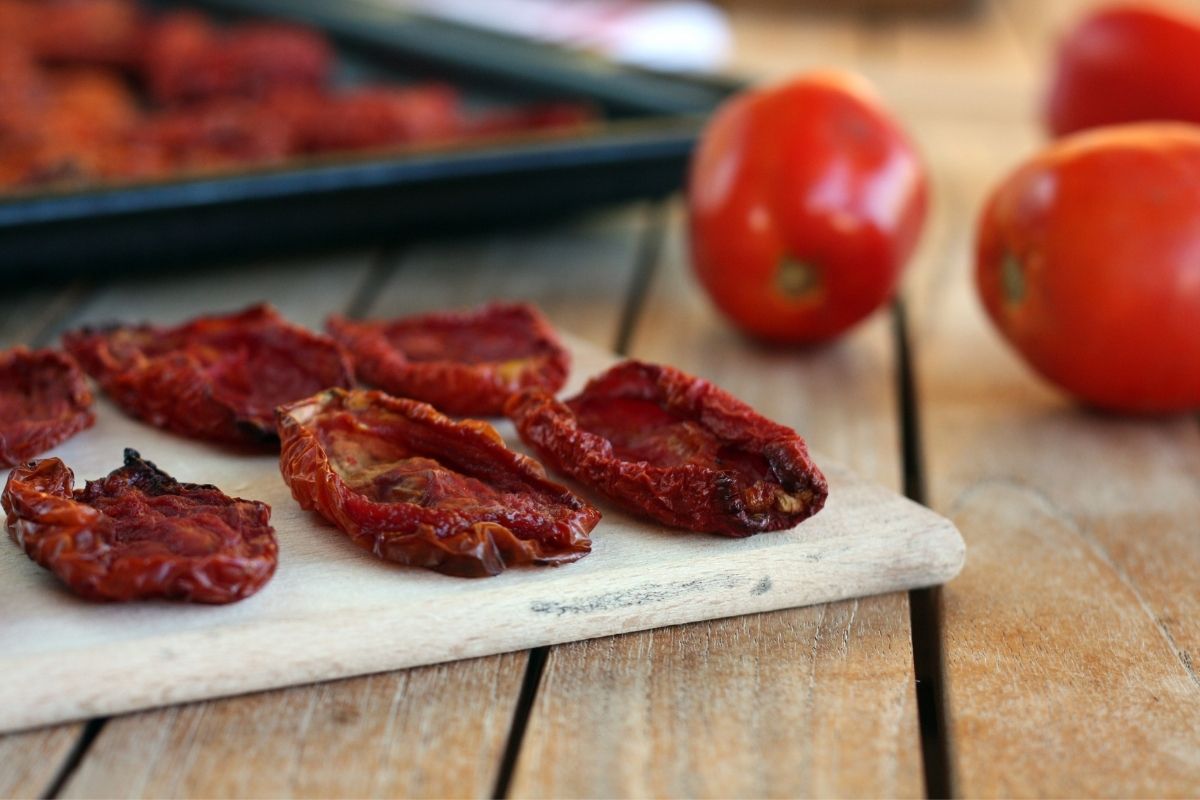 If you love sun-dried tomatoes but can't find them at the market, then why not make them yourself?
You can buy sweet fresh tomatoes and dry them on your own. It is a simple process.
First, slice each tomato in half.
Then extract the seeds and flesh.
Afterward, put them on a baking tray.
Last, bake the tomatoes at 135°C until they are dry.
Cooking time will vary depending on tomato size and quantity, but 20 minutes is usually sufficient.
7. Tamarind Paste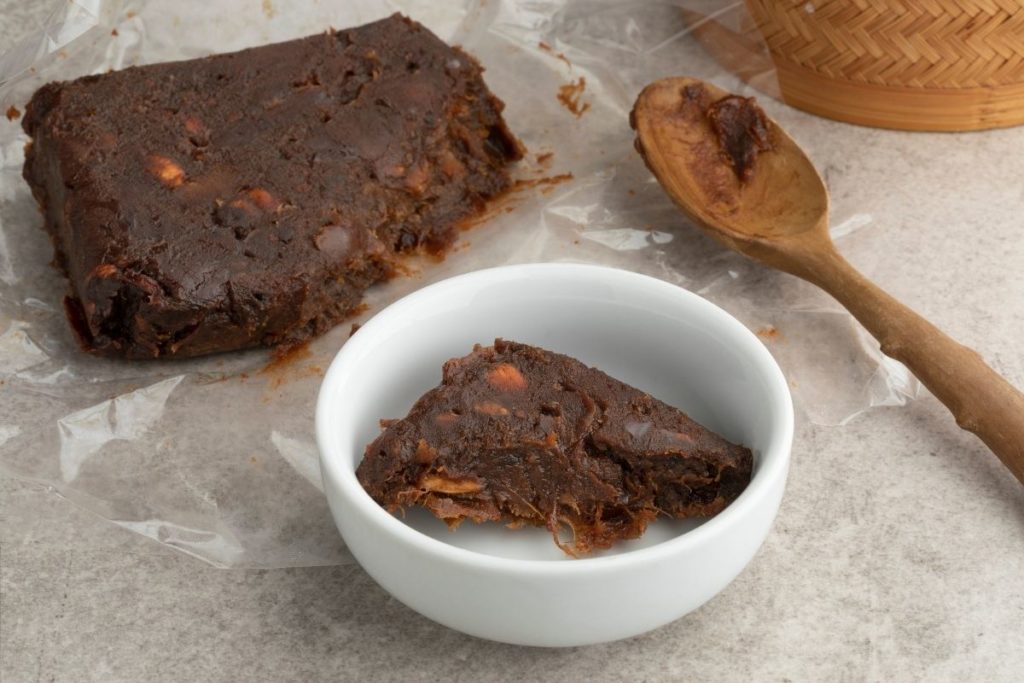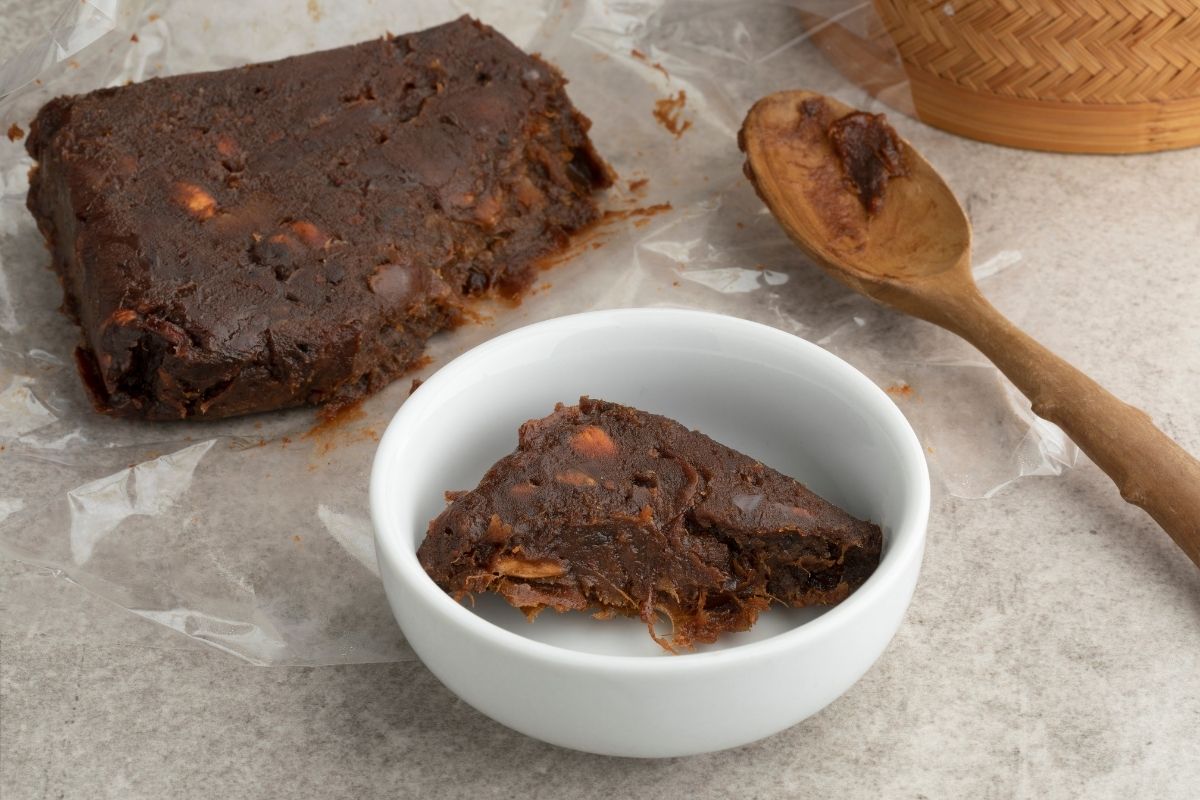 You can opt for tamarind paste as a substitute for sun-dried tomatoes. It is mainly used in sweet and savory dishes in certain cuisines and is found in curries and sauces. Vitamins C and B, potassium, and iron are abundant in tamarind paste.
Since tamarind paste has a sour flavor, you'll probably need to sweeten your dish with sugar or another sweetener.
Tamarind paste mixed with sugar has a pleasant, sweet-sour flavor nearly identical to sun-dried tomatoes.
8. Roasted Bell Peppers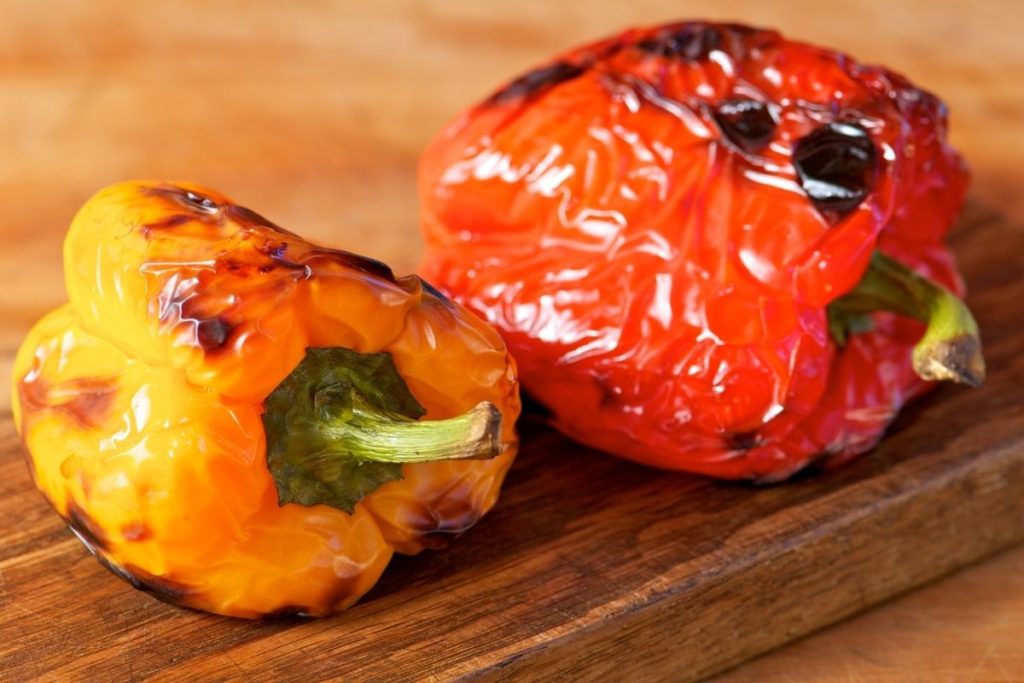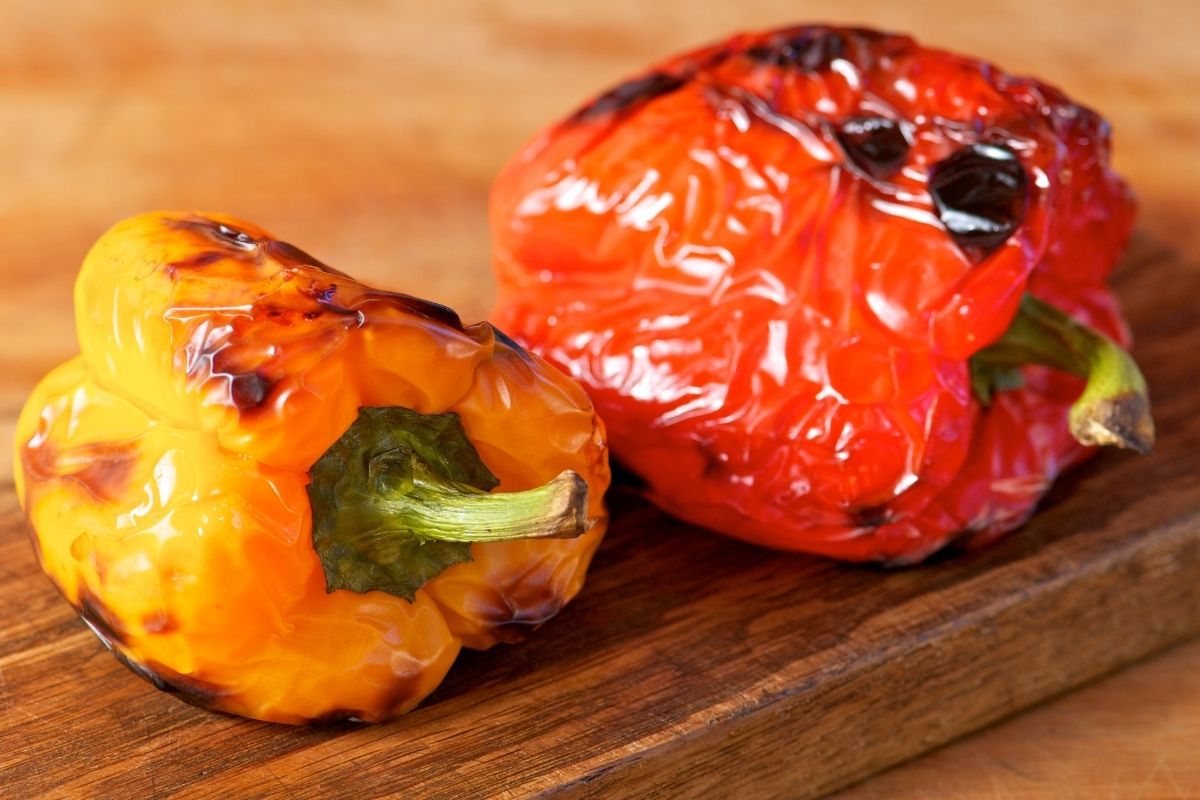 Another ingredient you can use instead of sun-dried tomatoes is roasted bell peppers. The flavor of this pepper is mildly sweet and charred. It is delicious and gives your food a great finishing touch.
If you are making brochettes or antipasto, bell peppers are an excellent addition. On a crusty bruschetta, roasted bell pepper drizzled in olive oil would be the perfect topping.
The Bottom Line
Whenever you need a substitute for sun-dried tomatoes for your recipe, use any of these alternatives above. The flavor and texture of each choice will differ, so select the one that best suits your taste and dishes.
Hoping you have a delicious meal!
Print
8 Best Sun-Dried Tomatoes Substitutes
Check out these great substitutes for Sun-Dried Tomatoes that have been shared on Pinterest.
Instructions
Click on each link above to view the pin.
Learn more about the ingredient.
Purchase the ingredient.
Add a substitute to your recipe =)
Keywords: Best Sun-Dried Tomatoes Substitutes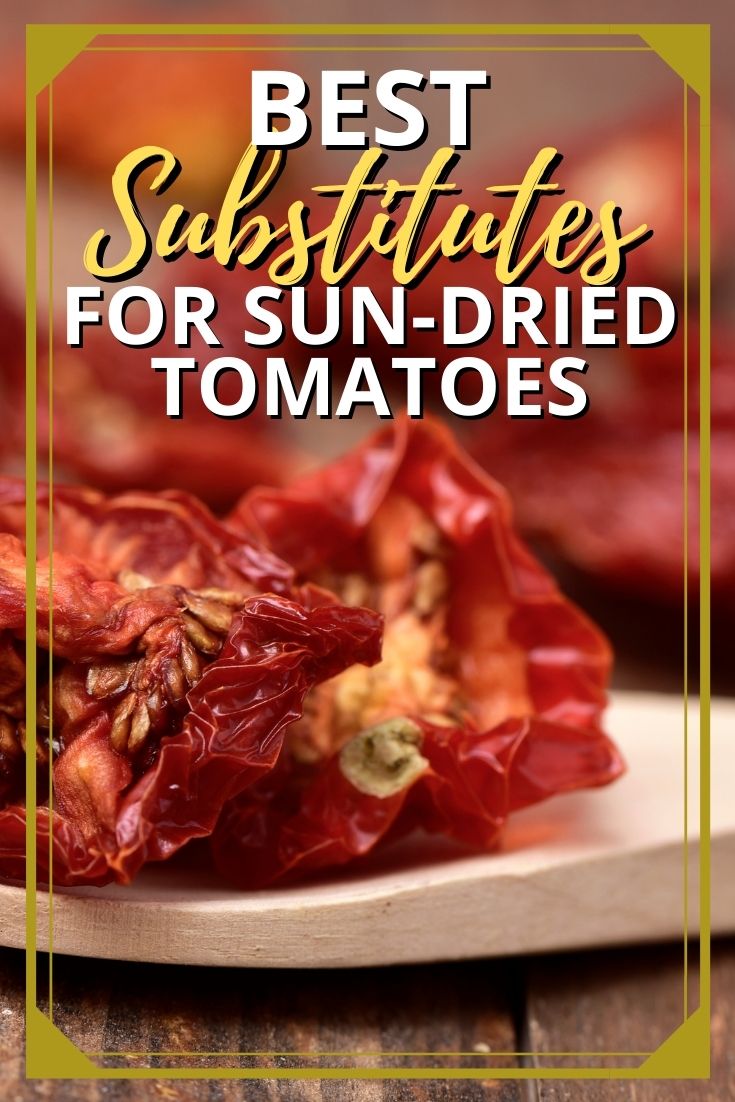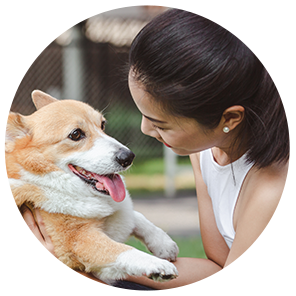 Hi, I'm Linda thanks for stopping by! We're so happy you're here. If you're a foodie and love to cook from home - you're in the right place..
LEARN MORE
Join the mailing list and receive our free newsletter!
Recipe Marker provides you with the best information about home cooking tips, recipes, ingredient substitutes and more. Check out our blog to see the latest articles.