GreenPan vs GreenLife: What's the Difference?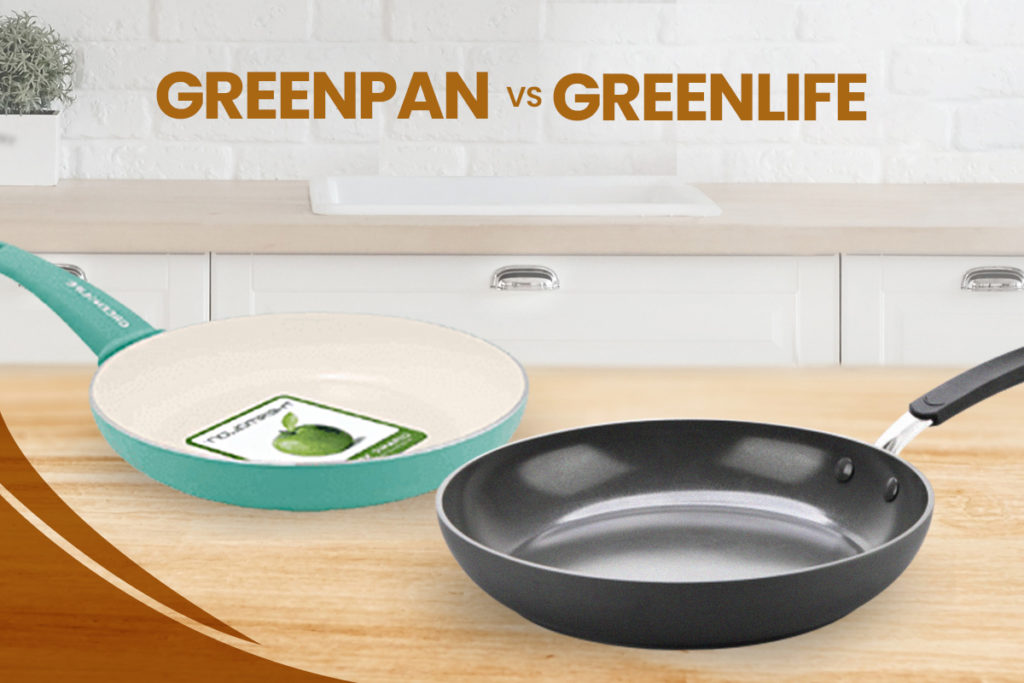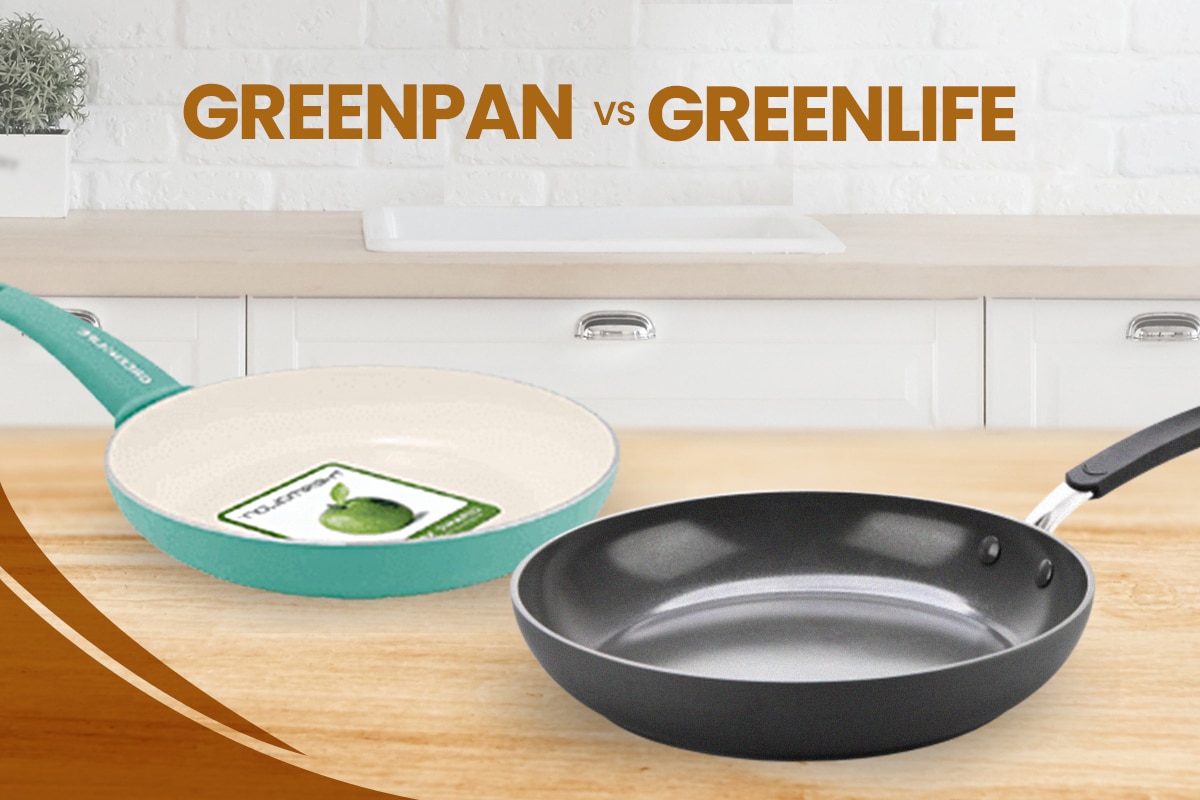 This article hopes to offer you some insight when choosing between GreenPan vs GreenLife. Take a look.
Nonstick pots and pans have gained a wonderful reputation in the cookware industry. As a matter of fact, they have garnered the support of home cooks and professionals alike – and for good reason.
Apart from promoting a healthier lifestyle by requiring less oil, they certainly shine with their easy cleanup.
Because of the numerous benefits they offer, nonstick pans have undoubtedly become a mainstay in many households.
Two of the more prominent brands offering nonstick lines are GreenPan and GreenLife.
Both share similarities, not just in name but also in the lineup of offerings in their arsenal.
In particular, both brands offer ceramic nonstick pans that ensure fast and even cooking as well as hassle-free cleanup.
With the similarities between GreenPan and GreenLife, it can be quite confusing to choose the best option for your needs.
What GreenPan Has to Offer
GreenPan prides itself in providing healthy cookware, such as its fifth generation ceramic nonstick cookware.
With its latest technology, the company has managed to churn out a more durable cookware thanks to a reinforced Thermolon coating complete with diamonds.
In fact, the reinforced surfaces of these pots and pans ensure scratch- and stain-resistance.
Moreover, their lineup boasts of a hard-anodized exterior, making it a strong and durable option that can withstand daily use.
It is also fitted with an energy-saving induction base, allowing for fast and even heating.
True to its name, GreenPan uses upcycled stainless steel and aluminum, making for a more eco-friendly approach.
The handles are ergonomically designed for effortless handling.
Additionally, the handles' riveted design makes them oven-safe.
However, bear in mind that these rivets, while working to enforce the handles, may make cleanup trickier.
Characteristics of GreenLife Products
GreenLife also has similar qualities, particularly when it comes to its nonstick interior.
Similar to GreenPan, GreenLife also uses Thermolon as its natural nonstick coating.
Because of this, the company ensures its products don't contain PFAS PFOA, lead, and cadmium.
The Thermolon nonstick coating stands the test of time because it is heat resistant.
Even in high temperatures, it will not peel or chip, giving you peace of mind when it comes to cooking.
With its ceramic nonstick coating, GreenLife pots and pans promise painless cleanup.
Plus, they are also dishwasher-safe, making them even more convenient.
What sets GreenLife products apart from the wide range of colors they come in, allowing you to perfectly match your style and personality with this cookware.
Comparison of GreenPan vs GreenLife
As discussed, both GreenPan and GreenLife use scratch-resistant and durable materials.
They are also free from harmful toxins and chemicals as the Thermolon nonstick coating is made without PFAS, PFOA, cadmium, and lead.
Both product lines also offer excellent heating and even heat distribution.
Their ease of use and design separate GreenPan and GreenLife.
On the one hand, GreenLife cookware's lightweight material makes it effortless to handle.
The sturdy ceramic and aluminum body makes it ideal for home cooks just beginning to navigate the kitchen.
On the other hand, GreenPan has a heavier feel due to its use of hard-anodized stainless steel material.
While it can be more challenging to handle especially for beginners, its formidable build can last a long time.
The varying cookware sets offered by GreenPan and GreenLife are mostly oven-safe up to 350 degrees Fahrenheit.
They are also dishwasher-safe. With their nonstick properties, both lines can release food in a more efficient way.
Plus, they require little to no cooking oil, promoting a healthier lifestyle.
The Bottom Line
When you compare GreenPan vs GreenLife, you might just find what you are looking for.
With each bearing a unique set of characteristics, rest assured you will find one to suit your cooking needs in no time.
Hi, thanks for stopping by! We're so happy you're here. If you're a foodie and love to cook or bake - you're in the right place.
LEARN MORE
Join the mailing list and receive our free newsletter!
Recipe Marker provides you with the best information about home cooking tips, recipes, ingredient substitutes and more. Check out our blog to see the latest articles.