What is the Difference Between Saag and Palak? (2023)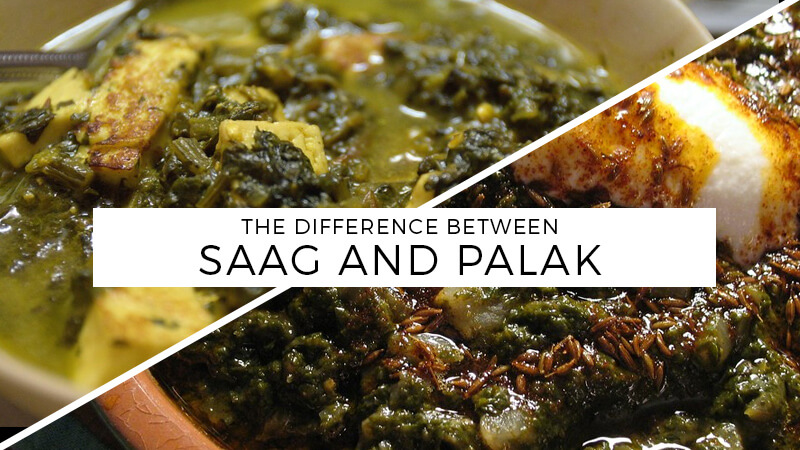 Are you curious about what is the difference between saag and palak? Stick around as we discuss it in this article…
Fond of Indian cuisine? If so, you've probably heard of Saag and Palak before.
After all, the two are considered among the most popular of Indian curries. Not only are they both delicious, but the two also take pride in their nutritious components combining the healthiest greens together.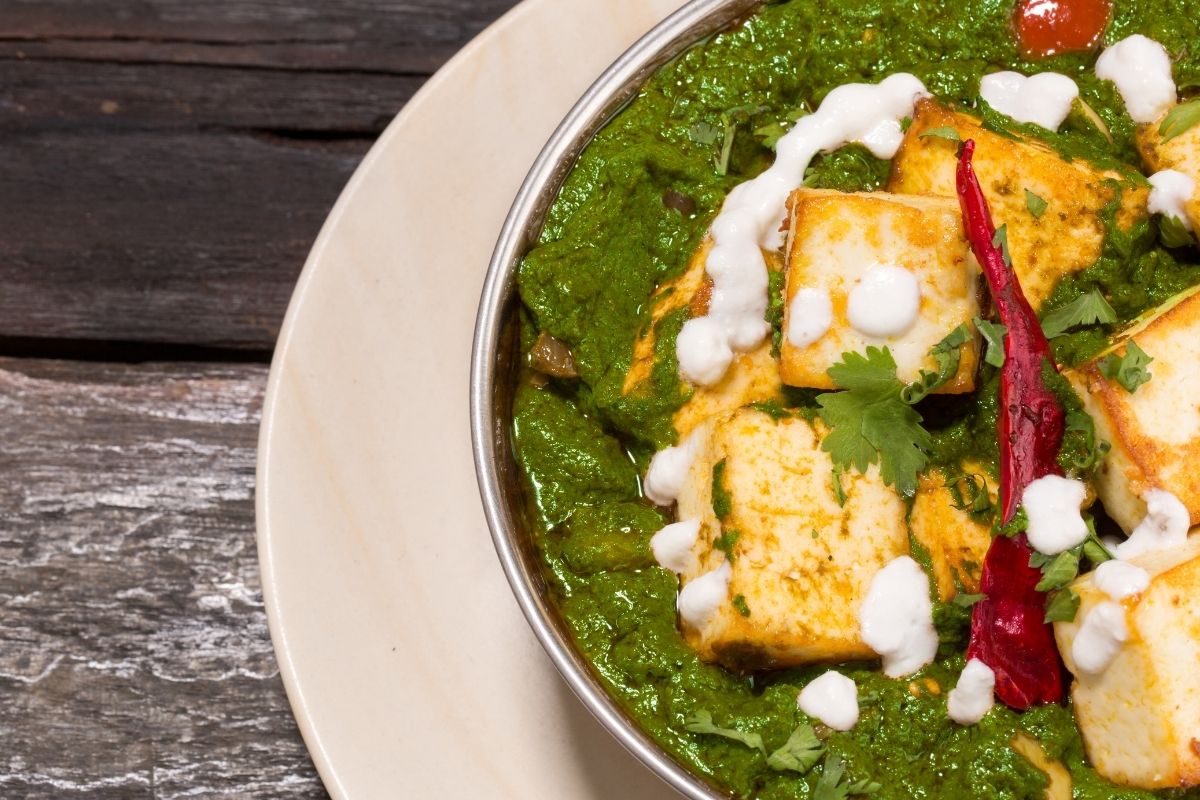 Given these features, it's no surprise that the two dishes are now also available in Western diners.
However, due to their striking similarities, it's also not uncommon that many remain unaware of the real difference between Saag and Palak.
After all, both share the same features of being intensely green in color and having aromatic flavors.
If you're among those who are curious as to how the two differ, then here is a comprehensive guide that will give you the answer.
From their tastes, components, to more, below is a compilation of everything you need to know about these two remarkable Indian dishes. Read on.
Defining Saag and Palak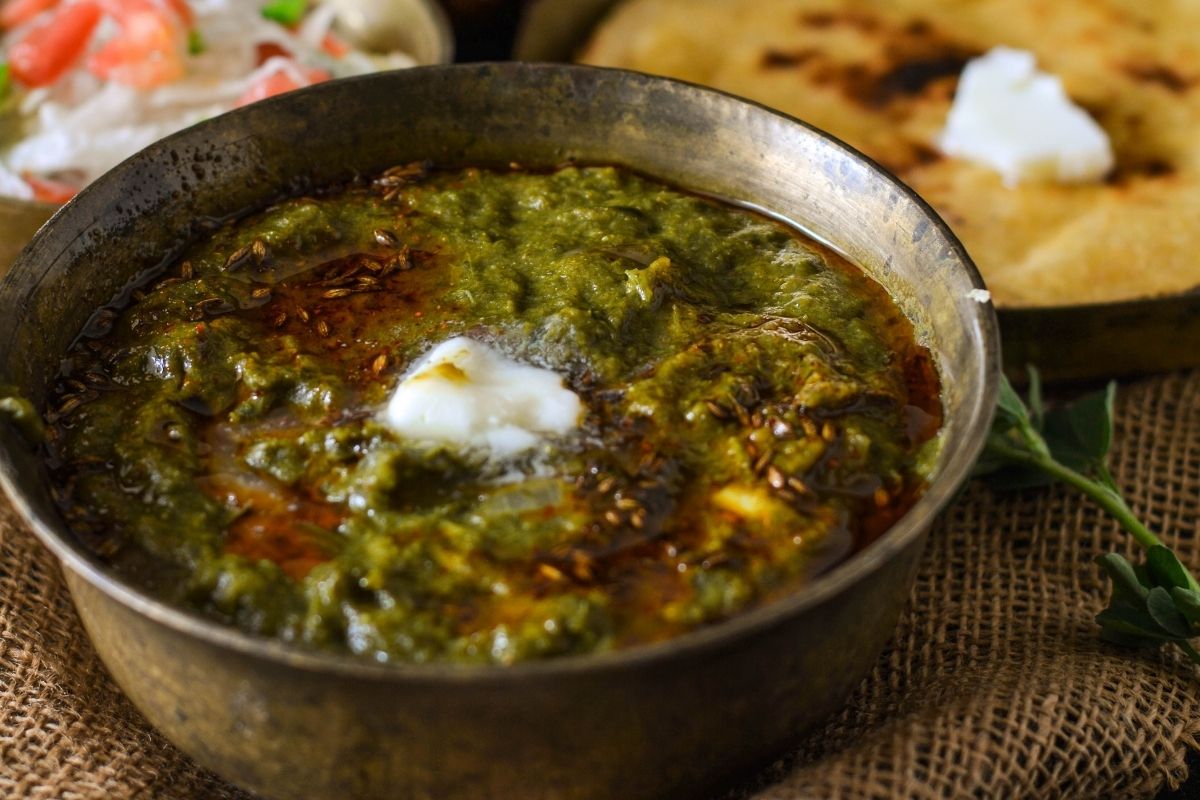 To distinguish Saag from Palak, it's important to define the two dishes first. While the two are often served interchangeably in restaurants and diners, these Indian curries are actually different from each other.
Originally, the term Saag was used as a general term for all Indian curries made of greens. This means that Palak, being a leafy green curry, is actually a type of Saag.
Starting to get the idea now? Let's try to dig deeper.
What is Saag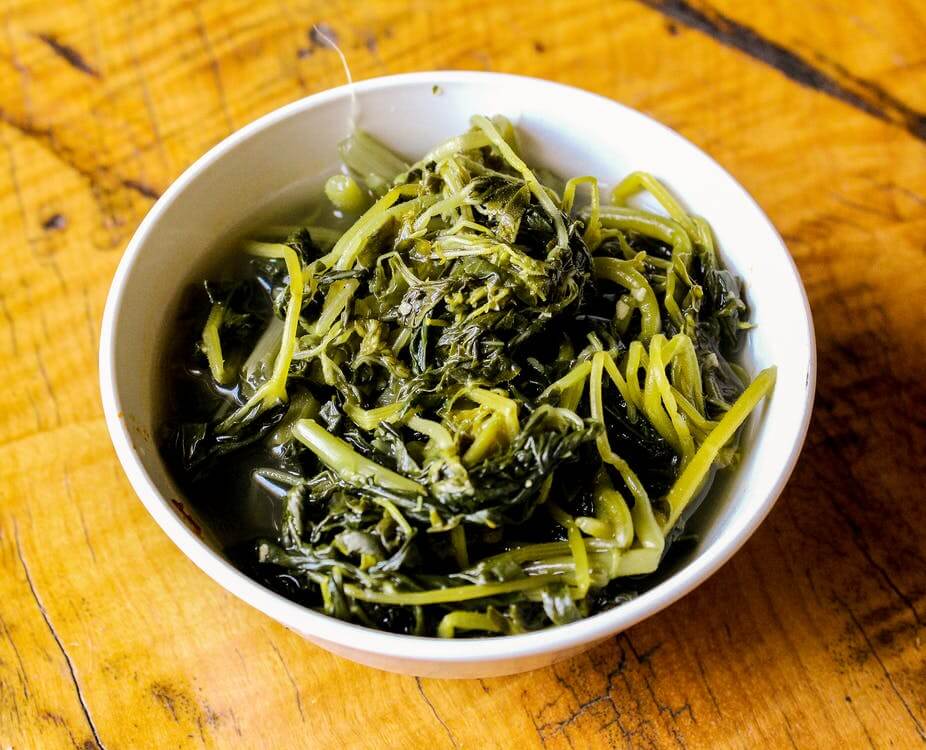 As mentioned earlier, Saag refers to all leafy green vegetables. Among the most common examples include spinach, fenugreek, mustard greens, and collard greens.
Normally, when preparing Saag curry, the greens are mixed with spices and other ingredients. However, due to its popularity, the dish now comes in a number of variants.
Often, the greens are combined with meat, such as goat, lamb, or chicken. Sometimes, depending on one's preference, the meat can be swapped for seafood ingredients, such as fish, shrimp, and prawns.
Meanwhile, for vegetarians, meat is often replaced with potatoes and cauliflower. To date, Saag is considered a staple in Indian cuisine and is most popular in the Punjab region.
What is Palak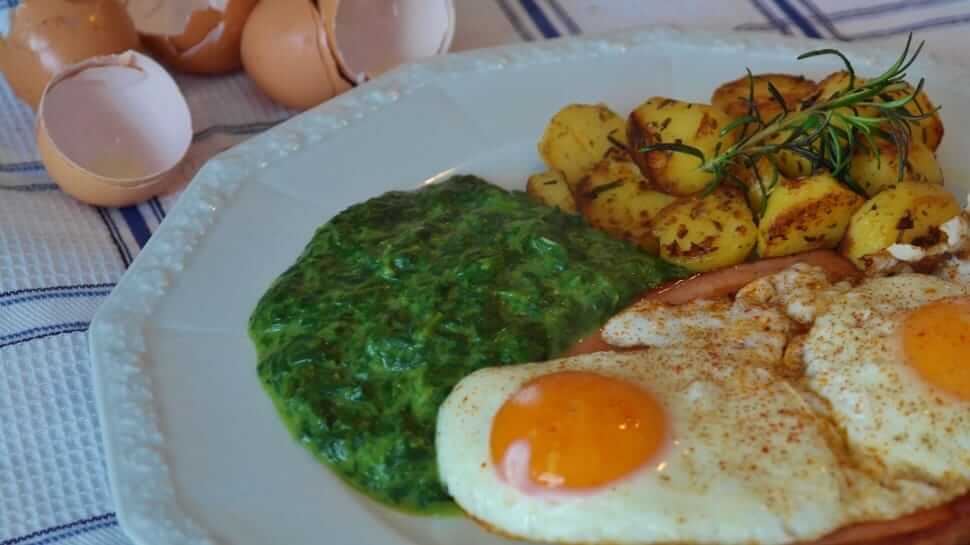 Essentially, Palak is a type of Saag that uses spinach as its main ingredient.
While Saag is a mixture of different greens, Palak only has mature spinach leaves combined with rich spices. Due to this, it is recognized mainly as a vegetarian dish.
Difference Between Saag and Palak
As inferred from our discussion above, Saag and Palak differ by definition. While the former refers to all leafy green vegetables, the latter references only one type of green: spinach.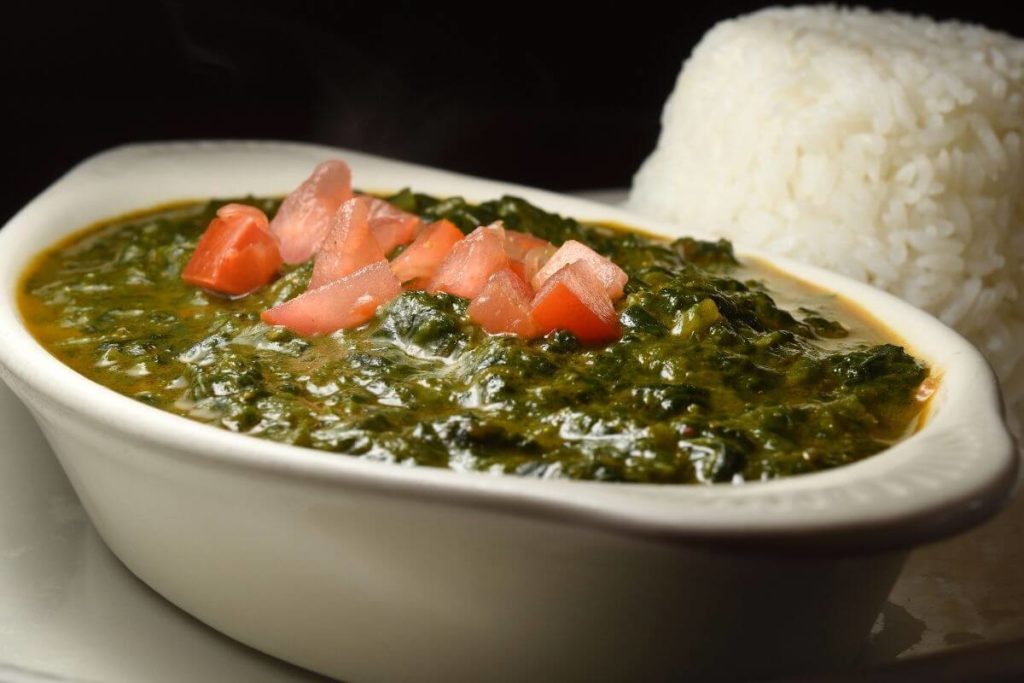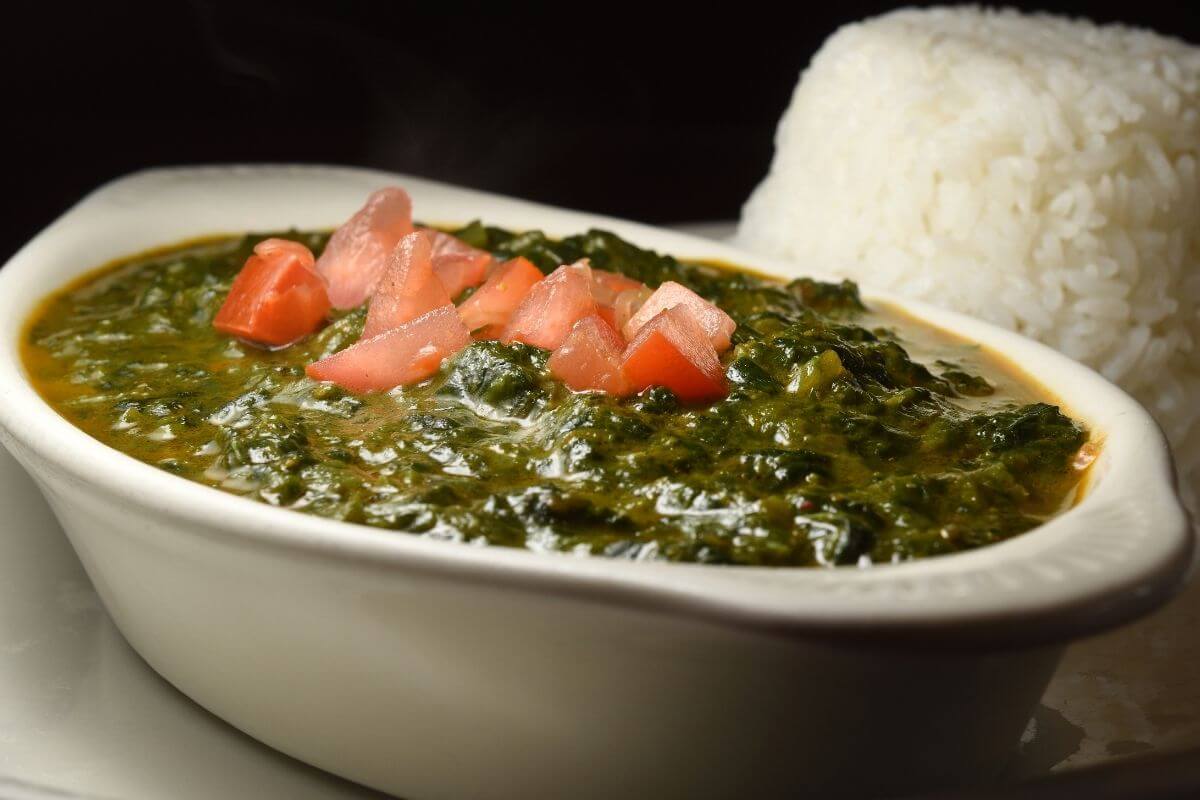 Generally, Saag is created by mixing greens together with the additional flavor of spices and other ingredients (meat, seafood, or another set of vegetables).
Specifically, for the spices that are commonly used, Saag uses a blend of spices known as garam masala which is made up of coriander, garlic, ginger, and more.
Palak, on the other hand, normally doesn't include garlic. Although it uses spices, its flavorings are often limited to cumin, fennel, and coriander, with the additional boost of cayenne and red chiles.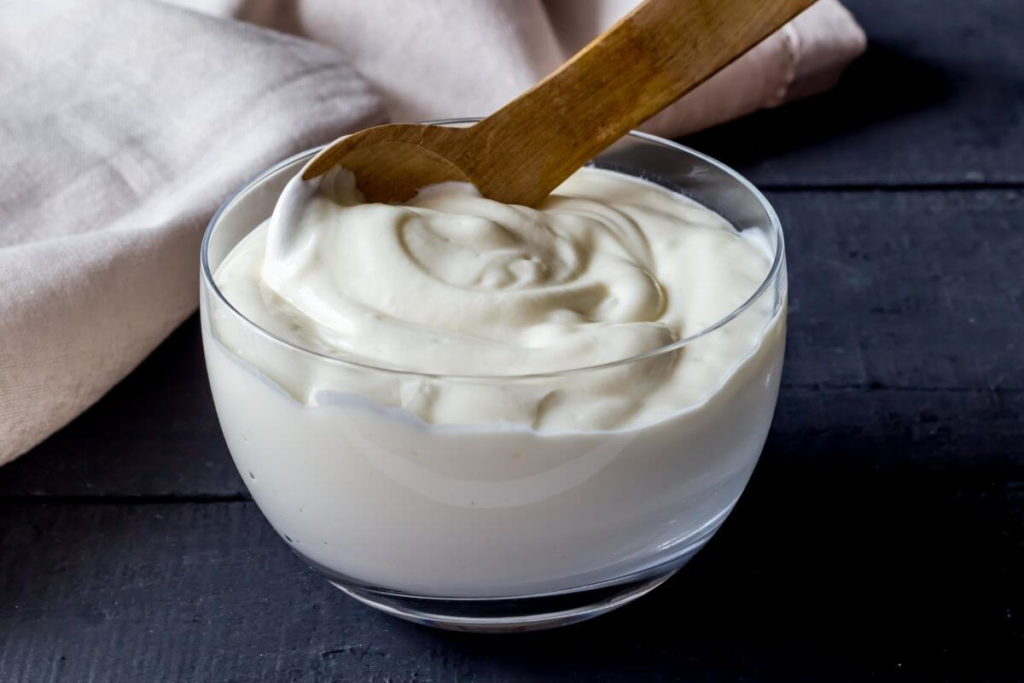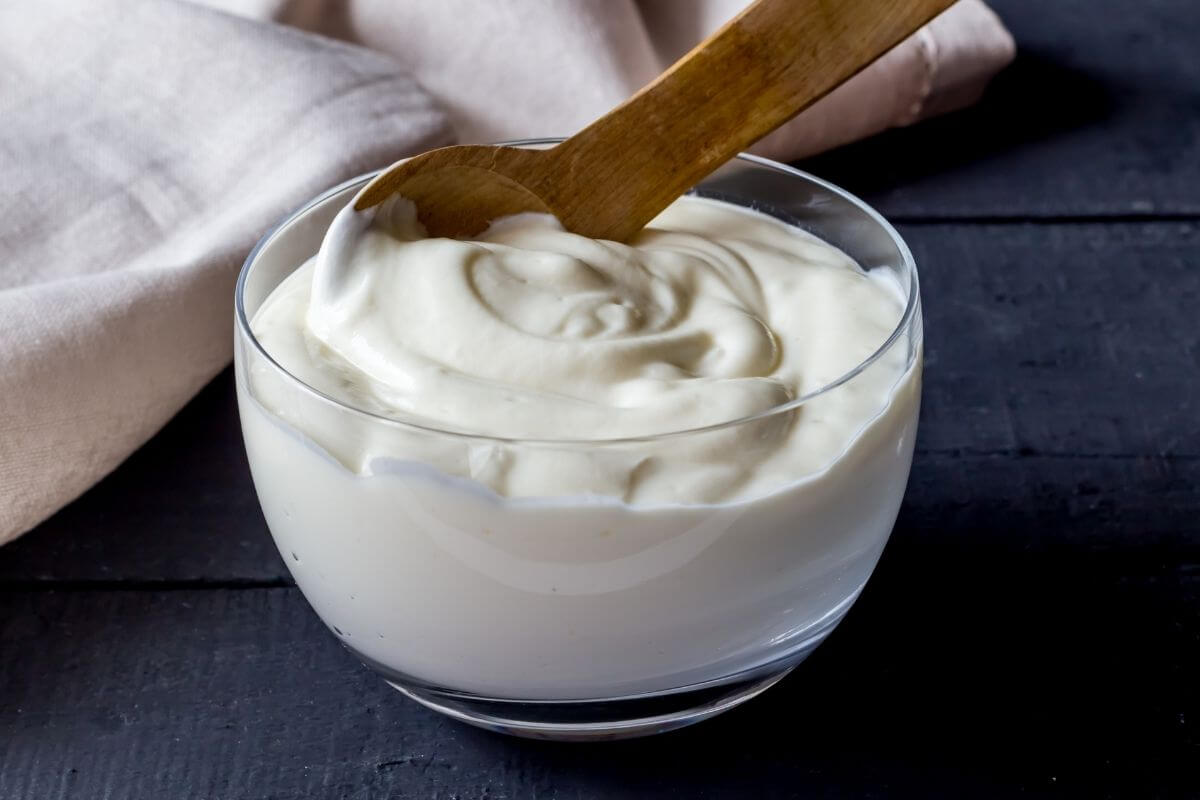 Another difference between Saag and Palak lies in their dairy use.
Generally, Saag includes the use of heavy cream at the latter part of its preparation, which results in a creamy, rich profile.
Meanwhile, Palak doesn't use cream but relies on yogurt as its dairy product instead. As a result, the curry comes with a distinct tanginess and is relatively drier compared to the former.
The Bottom Line
Impressed by these two curries? Overall, although there are striking similarities between Saag and Palak, these Indian curries have their own distinct qualities that are different from each other.
From their definitions, and ingredients, to dairy use, there are tons of points where they greatly vary. Which of these two do you prefer?
The next time you visit an Indian diner or restaurant, feel free to ask the cook or any available staff whether they offer both of these curries on their menu.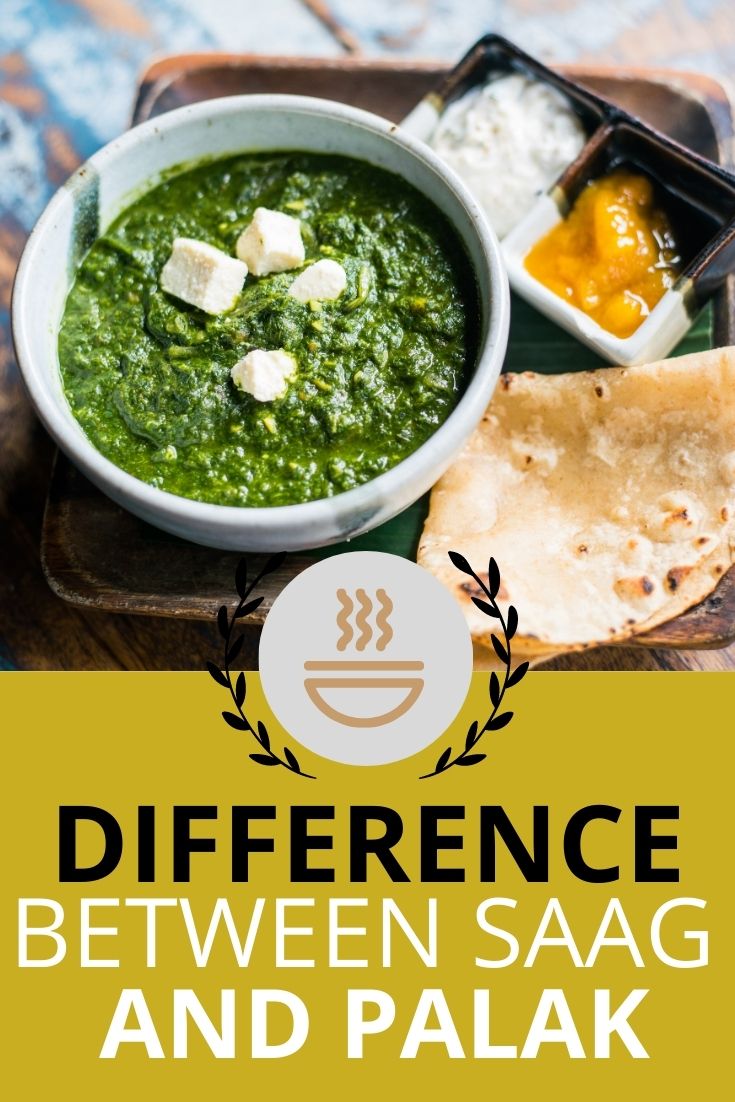 Print
5 Best Saag Paneer Recipes
Check out these great Saag Paneer Recipes that have been shared on Pinterest.
Instructions
Click on each link above to view the pin and recipe.
Obtain all the necessary ingredients to make the recipe.
Follow the steps to create your dish.
Enjoy your delicious meal =)
Keywords: Best Saag Paneer Recipes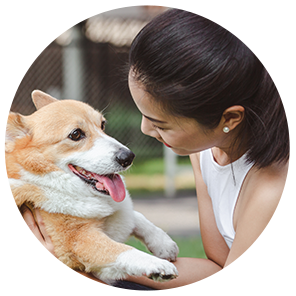 Hi, I'm Linda thanks for stopping by! We're so happy you're here. If you're a foodie and love to cook from home - you're in the right place..
LEARN MORE
Join the mailing list and receive our free newsletter!
Recipe Marker provides you with the best information about home cooking tips, recipes, ingredient substitutes and more. Check out our blog to see the latest articles.