GreenLife Ceramic Cookware Review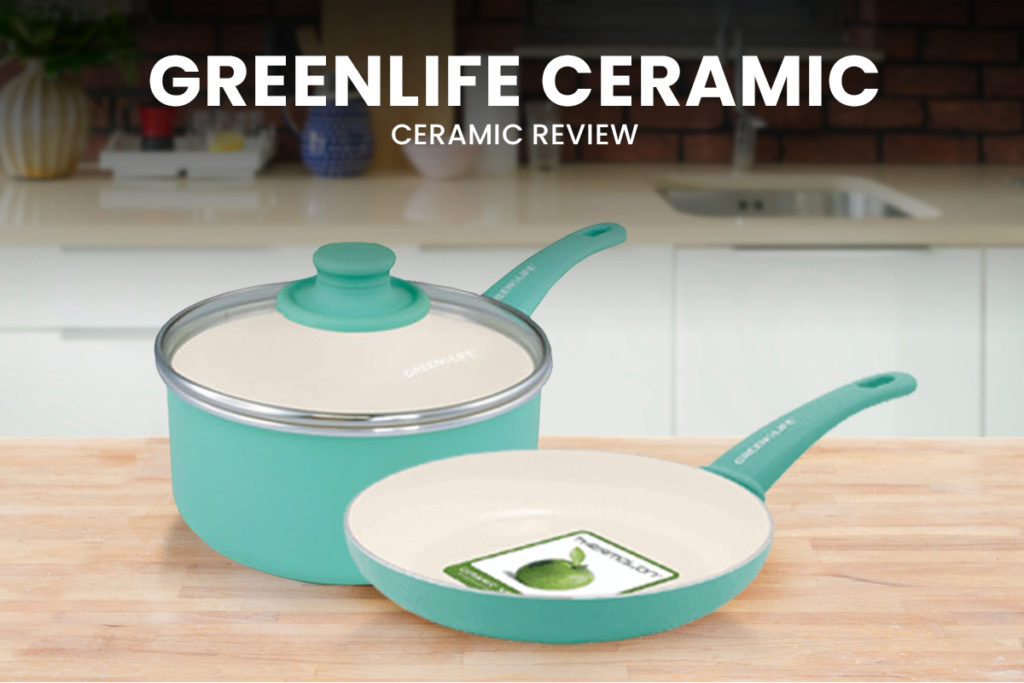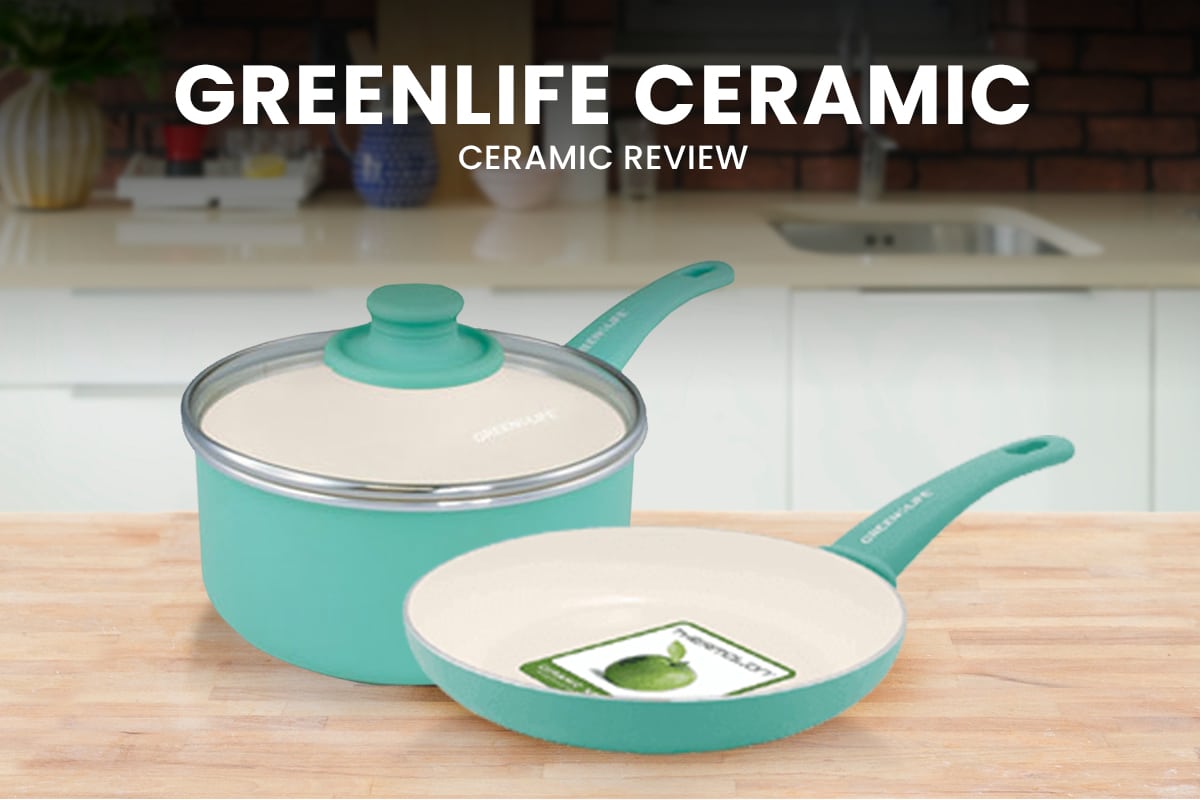 To learn more about GreenLife ceramic cookware and what it has to offer, read on.
Nowadays, many find themselves cooking at home more often.
Whether by choice or due to the pandemic, you can discover new dishes and save a little money by cooking at home.
As long as you're cooking at home, you might as well use beautiful cookware.
High among attractive kitchenware, you will find ceramic cookware.
Apart from its versatility, ceramic cookware is designed to last.
In short, it makes a great addition to any household with its stylish yet functional and practical appeal.
Among the available brands on the market, GreenLife has been making waves for its extensive selection of ceramic cookware.
As a leading brand, GreenLife has built a great reputation for strong pots and pans backed by numerous studies.
What Is Ceramic Cookware?
Despite its name, ceramic cookware is not actually made of ceramic material.
Instead, it is fashioned from metal finished with silicon for a nonstick surface.
The coating is usually made of sand but retains a smooth and shiny surface, bearing similarities to ceramic, hence the name.
The ceramic coating does not contain PTFE or PFO, otherwise known as Teflon.
The slick ceramic coating naturally prevents food from sticking and does not deteriorate over time as Teflon does.
Also, ceramic cookware can withstand higher levels of heat compared to other nonstick cookware.
This nonstick coating also eliminates the need to use a ton of oil or fat making it a healthier alternative as well.
Ceramic pots and pans are also easy to clean.
Qualities of GreenLife Ceramic Cookware
GreenLife Ceramic cookware satisfies all the aforementioned qualities and more.
This can be attributed to the brand's one-of-a-kind technology called Thermolon, touted as the first natural ceramic nonstick coating.
Thermolon is vastly different from other traditional nonstick coatings in the field.
Typical nonstick coatings use chemicals that may be harmful not only to humans but also to the environment.
As these coatings breakdown over time, they release toxic waste and materials that can transfer into your food.
Thankfully, GreenLife's Thermolon technology does not contain these chemicals.
It is made with silicon, otherwise known as sand, which is made into a solution and sprayed on pots and pans prior to curing in the oven.
The natural ceramic nonstick coating is also highly resistant to heat, making it very durable and ensuring a chip- or peel-free use each and every time.
As you might already know, the ceramic nonstick coating also ensures a quick and efficient cleanup.
With this, even the most avid home cooks and hardworking professionals can say goodbye to scrubbing sticky residue.
Typical ceramic cookware can be sensitive to washing, but not GreenLife cookware. Because of its high heat threshold, it can handle the dishwasher as well.
Thanks to its Thermolon coating, the cookware can withstand temperatures of up to 450 degrees Celsius or 850 degrees Fahrenheit.
What's great about the brand is that all of its offerings come in a variety of colors, all fully coated in their Thermolon technology.
Cooking with GreenLife Ceramic Cookware
Cooking with GreenLife's ceramic sets, pots, pans, and everything in between makes for an easy and seamless transition between the stovetop and the oven.
Depending on the series, they have an anodized construction and oven-safe stainless steel handles; perfect for whatever you need to cook.
GreenLife cookware is also a joy to cook with. The aluminum base makes the cookware lightweight yet durable.
Although the aluminum comes coated with Thermolon, it conducts heat well and allows for even heat control and temperature retention.
This means that your pots and pans heat up quickly and evenly.
Final Thoughts
If you are in the market for new cookware to spruce up your kitchen, make sure to check out GreenLife ceramic cookware today.
The brand makes pots and pans that perform well, clean easily, and are ideal for versatile use.
Hi, thanks for stopping by! We're so happy you're here. If you're a foodie and love to cook or bake - you're in the right place.
LEARN MORE
Join the mailing list and receive our free newsletter!
Recipe Marker provides you with the best information about home cooking tips, recipes, ingredient substitutes and more. Check out our blog to see the latest articles.