9 Best Fruit Flavored Candy to Try in 2023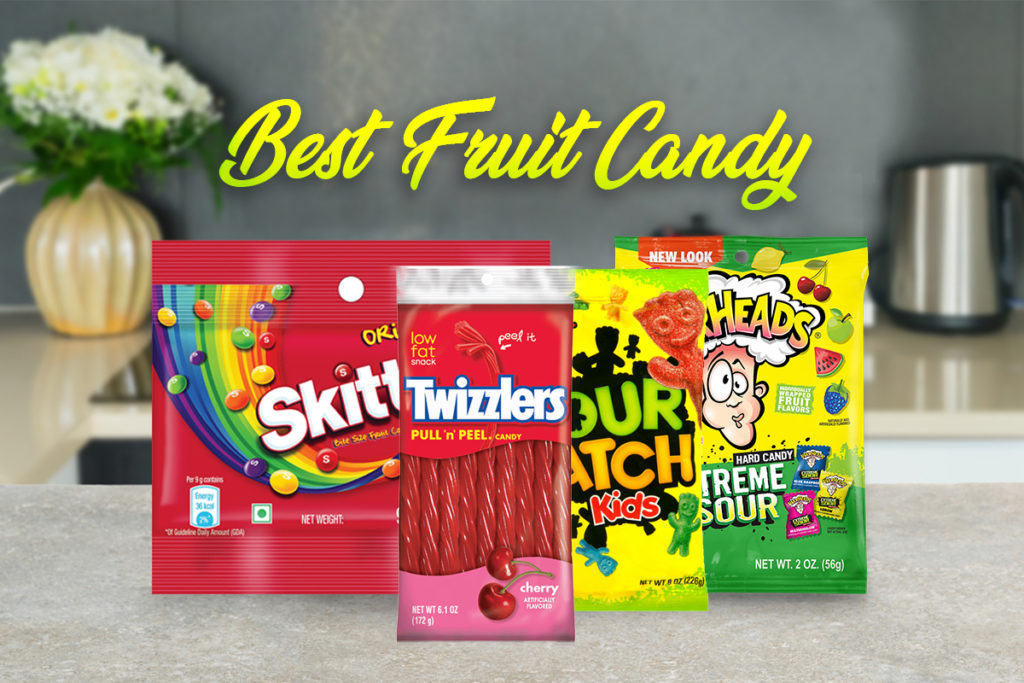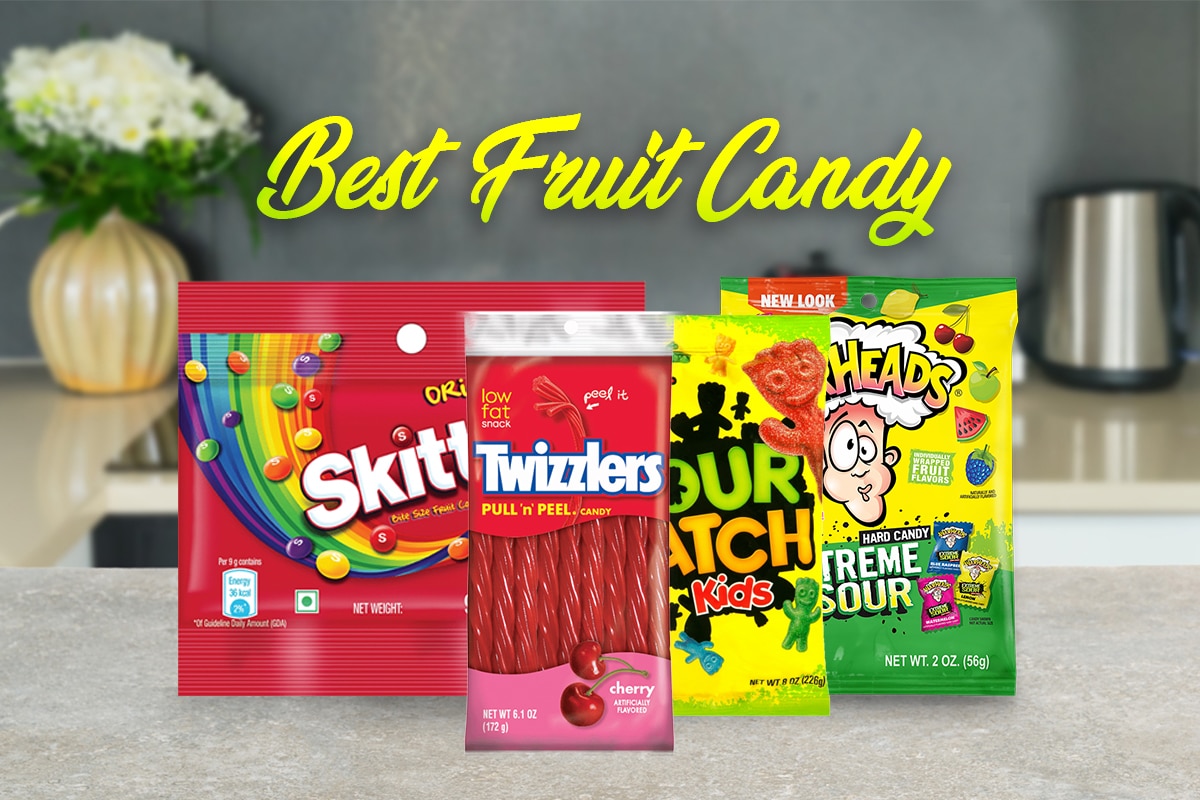 Do you want to indulge in some yummy fruity goodness? Here are some of the best fruit candy options on the market, ranging from hard to chewy.
Fruit candy appears to have no limits. Consider the variety of flavors available. You can choose from lemon, strawberry, grape cherry, orange, blue raspberry, pineapple, watermelon, apple, and so much more.
Check out the most popular fruit-flavored candy on this list.
Best Fruit Candy
1. Skittles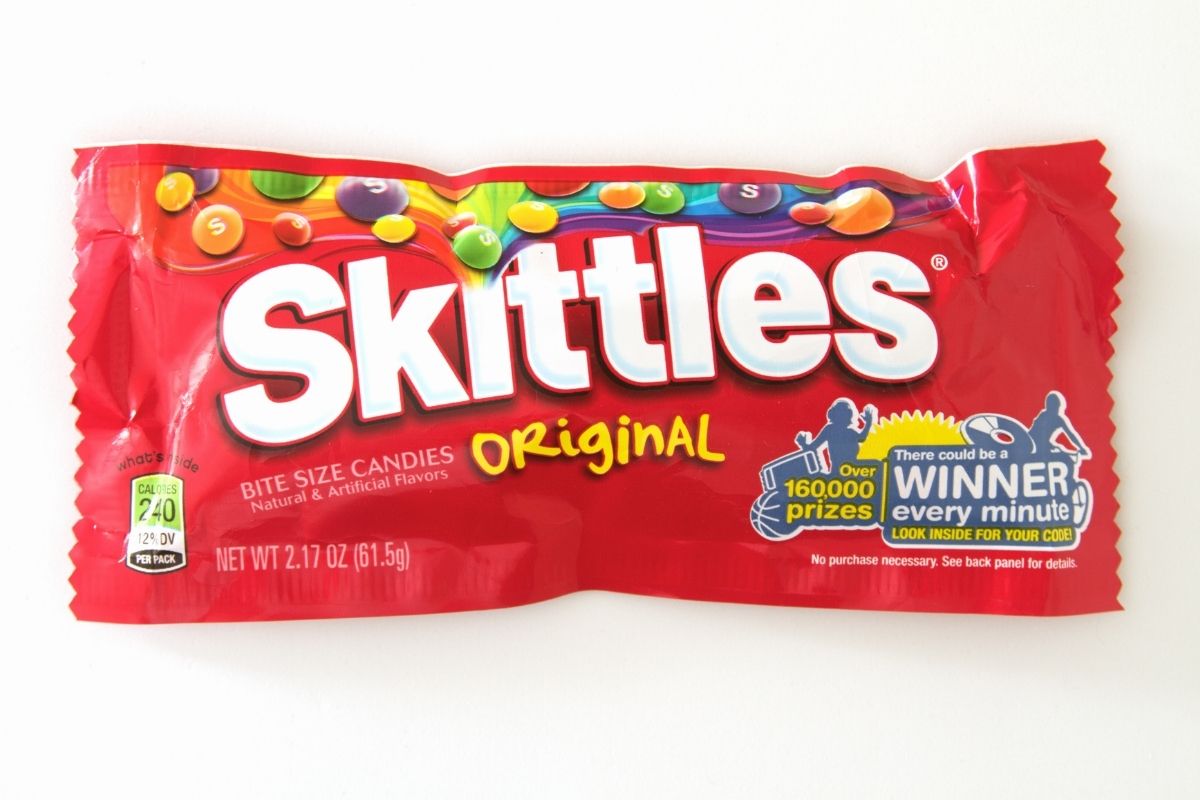 Among the most widely known fruit candy products are Skittles! This candy comes in stunning rainbow colors and features hard exteriors with chewy cores. Very fun and easy to eat!
The flavor's boldness is matched by the vibrancy of the candies' hues. Skittles have five original flavors, including lemon, strawberry, lime, grape, and orange, but have introduced more, too.
2. Jolly Rancher
Reach for a Jolly Rancher when you want a candy that will last long. These candies come loaded with flavor and are intense and fruity. A sure treat that is worth buying!
Watermelon, cherry, grape, sour apple, and blue raspberry are their original fruit flavors still available.
But, Jolly Ranchers have also developed to include cinnamon and sour tastes.
3. Gummy Bears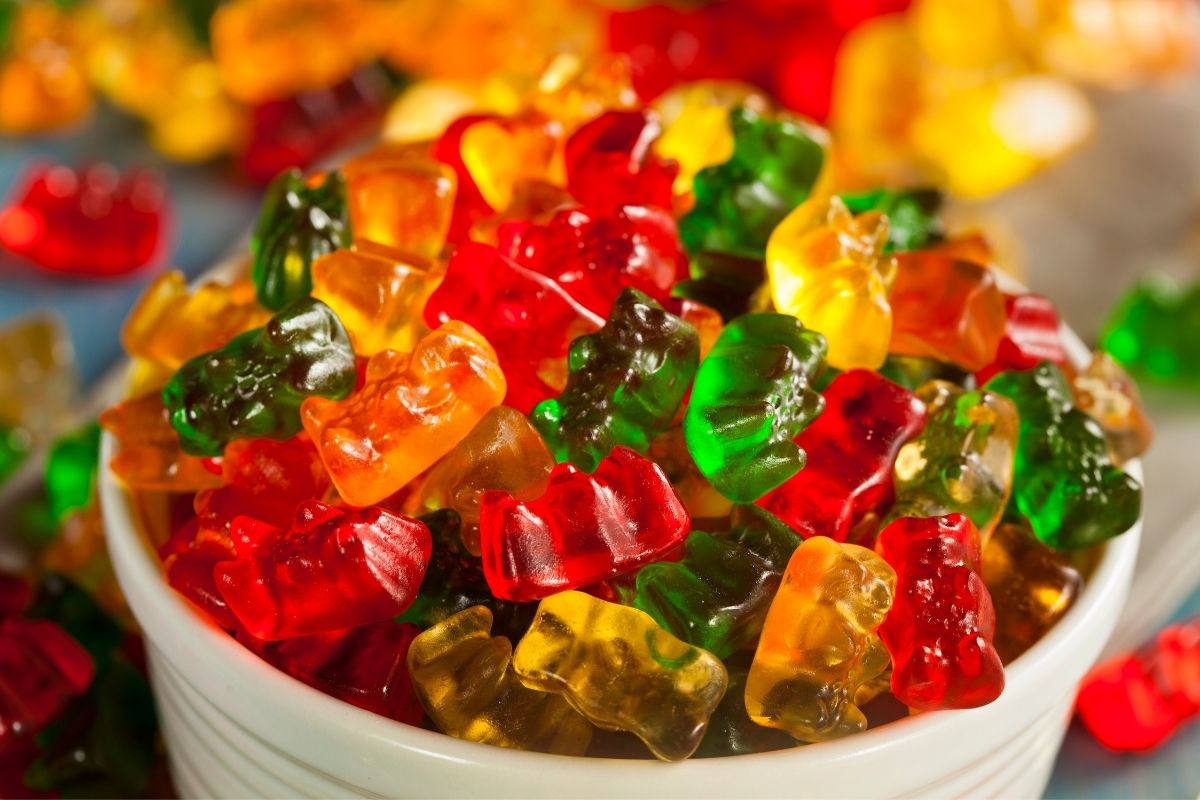 Of course, this list won't be complete without gummy bears. Since the 1920s, these classic soft and chewy treats, which come in a variety of fruity flavors, have been gratifying people's sweet tooths around the world.
Because they are available in a range of flavors and colors, these tiny goodies are not only delicious but also very fun to eat.
Haribo was the first to produce Gummy Bears, but since then, many other companies have followed suit.
4. Nerds
These small, crunchy fruit-flavored candies are bursting with sweetness and sourness! When you first bite into a Nerds candy, it tastes sour, then sweetens up for the complete sweet and sour sensation.
These candies are packaged in a box divided in two, each side having a distinct flavor. Savor each taste on its own or combine them. Cherry, orange, grape, and strawberry were the original flavors.
However, wildberry, peach, lemon, cherry, watermelon, and more are now available.
5. Twizzlers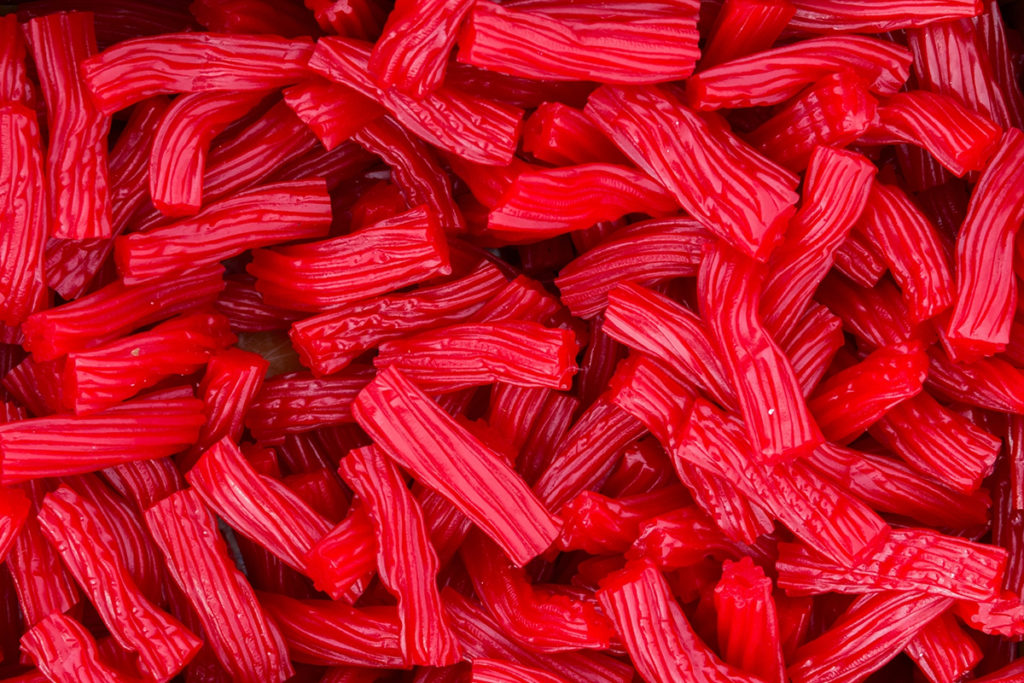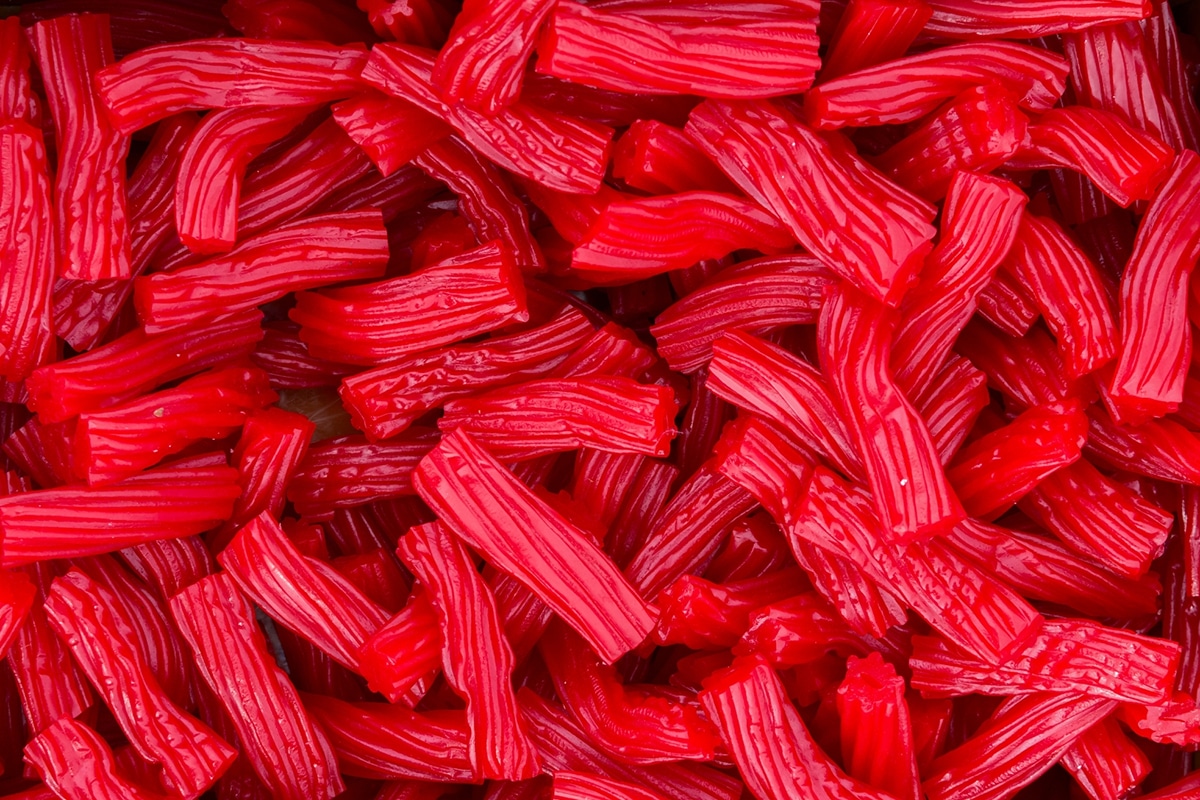 A true classic, Twizzlers candy makes it onto our list of the best fruit candies on the market. Since its debut in 1929, this deliciously simple, traditional, and old-fashioned candy has maintained its reputation.
Twizzlers are chewy fruit candy that resembles licorice. The best-selling flavor so far, accounting for most of the Twizzler production, is strawberry.
However, grape, blue raspberry, orange, watermelon, lemonade, and a variety of other flavors are also available.
6. Sour Patch Kids
Check out Sour Patch Kids and get the ideal balance of sweet and sour, making them standout fruit candy.
This chewy treat has a mouth-puckering sour taste and a sweet aftertaste. If you are a sour lover, this option is highly recommended for you!
This fruit candy brand was first offered in Ontario, Canada, in the late 1970s. The original flavors, lemon, lime, raspberry, and orange, as well as the newer berry, are still offered.
7. Starburst
Grab some irresistibly juicy Starburst candies. Since 1967, these soft and chewy bites of delight have been on the market. Each mouthful delivers an amazing, powerful flavor burst, as the name suggests.
They have captured the hearts of many candy lovers worldwide. Plus, these candies are excellent for sharing with others.
They come in a handy, small packet that will fit perfectly in your bag or pocket.
8. Swedish Fish
Don't miss out on this adorable fish-shaped candy that has long been a popular choice ever since it was introduced in the 1950s. Their delicious fruit flavor captivates children and adults alike.
Swedish fish's delicious sweetness is a bit puzzling. Some think raspberry, while others believe cherry.
However, according to others, it has a flavor similar to that of an exotic berry known as lingonberry. Whatever berry it is, this classic candy is a must-try.
9. Warheads
How about a strong, enticing sour candy flavor? Warheads can offer it to you. Prepare to pucker your lips as you've never done before. Warheads are extremely sour.
When eating a Warhead, you will taste the sourness, your face will twist, and your eyes will squint. Then, to everyone's amazement, these candies suddenly turn into a delicious, fruity treat.
Nothing compares to a Warhead, a must-have for every sour candy fan!
Warheads are a type of retro candy that originated in Taiwan. In 1980, they made their way to North America. Now, this product has been delivering delight to many candy lovers across the globe.
Final Thoughts
Fruit Candy will satisfy your desires whether you prefer real fruit or not. This article contains a list of some of the best fruit candy you can readily find in many supermarkets and online shops.
Taste them for yourself and discover your favorites.
Print
9 Best Fruit Flavored Candy
Check out this list of the best Fruit Flavored Candy to try!
Instructions
Pick your favorite flavor
Click on the link to visit Pinterest
Buy items from your local store or online
Enjoy and share on social media!
Keywords: Best Fruit Flavored Candy
Hi, I'm Linda thanks for stopping by! We're so happy you're here. If you're a foodie and love to cook from home - you're in the right place..
LEARN MORE
Join the mailing list and receive our free newsletter!
Recipe Marker provides you with the best information about home cooking tips, recipes, ingredient substitutes and more. Check out our blog to see the latest articles.